Economy
The Obama Numbers Are Pure Fiction.
The Media Fall for Phony 'Jobs' Claims
By WILLIAM MCGURN

Tony Fratto is envious.

Mr. Fratto was a colleague of mine in the Bush administration, and as a senior member of the White House communications shop, he knows just how difficult it can be to deal with a press corps skeptical about presidential economic claims. It now appears, however, that Mr. Fratto's problem was that he simply lacked the magic words -- jobs "saved or created."

"Saved or created" has become the signature phrase for Barack Obama as he describes what his stimulus is doing for American jobs. His latest invocation came yesterday, when the president declared that the stimulus had already saved or created at least 150,000 American jobs -- and announced he was ramping up some of the stimulus spending so he could "save or create" an additional 600,000 jobs this summer. These numbers come in the context of an earlier Obama promise that his recovery plan will "save or create three to four million jobs over the next two years."

Mr. Fratto sees a double standard at play. "We would never have used a formula like 'save or create,'" he tells me. "To begin with, the number is pure fiction -- the administration has no way to measure how many jobs are actually being 'saved.' And if we had tried to use something this flimsy, the press would never have let us get away with it."

Of course, the inability to measure Mr. Obama's jobs formula is part of its attraction. Never mind that no one -- not the Labor Department, not the Treasury, not the Bureau of Labor Statistics -- actually measures "jobs saved." As the New York Times delicately reports, Mr. Obama's jobs claims are "based on macroeconomic estimates, not an actual counting of jobs." Nice work if you can get away with it.

And get away with it he has. However dubious it may be as an economic measure, as a political formula "save or create" allows the president to invoke numbers that convey an illusion of precision. Harvard economist and former Bush economic adviser Greg Mankiw calls it a "non-measurable metric." And on his blog, he acknowledges the political attraction.

"The expression 'create or save,' which has been used regularly by the President and his economic team, is an act of political genius," writes Mr. Mankiw. "You can measure how many jobs are created between two points in time. But there is no way to measure how many jobs are saved. Even if things get much, much worse, the President can say that there would have been 4 million fewer jobs without the stimulus."

Mr. Obama's comments yesterday are a perfect illustration of just such a claim. In the months since Congress approved the stimulus, our economy has lost nearly 1.6 million jobs and unemployment has hit 9.4%. Invoke the magic words, however, and -- presto! -- you have the president claiming he has "saved or created" 150,000 jobs. It all makes for a much nicer spin, and helps you forget this is the same team that only a few months ago promised us that passing the stimulus would prevent unemployment from rising over 8%.

It's not only former Bush staffers such as Messrs. Fratto and Mankiw who have noted the political convenience here. During a March hearing of the Senate Finance Committee, Chairman Max Baucus challenged Treasury Secretary Timothy Geithner on the formula.

"You created a situation where you cannot be wrong," said the Montana Democrat. "If the economy loses two million jobs over the next few years, you can say yes, but it would've lost 5.5 million jobs. If we create a million jobs, you can say, well, it would have lost 2.5 million jobs. You've given yourself complete leverage where you cannot be wrong, because you can take any scenario and make yourself look correct."

Now, something's wrong when the president invokes a formula that makes it impossible for him to be wrong and it goes largely unchallenged. It's true that almost any government spending will create some jobs and save others. But as Milton Friedman once pointed out, that doesn't tell you much: The government, after all, can create jobs by hiring people to dig holes and fill them in.

If the "saved or created" formula looks brilliant, it's only because Mr. Obama and his team are not being called on their claims. And don't expect much to change. So long as the news continues to repeat the administration's line that the stimulus has already "saved or created" 150,000 jobs over a time period when the U.S. economy suffered an overall job loss 10 times that number, the White House would be insane to give up a formula that allows them to spin job losses into jobs saved.

"You would think that any self-respecting White House press corps would show some of the same skepticism toward President Obama's jobs claims that they did toward President Bush's tax cuts," says Mr. Fratto. "But I'm still waiting."
Posted by: Omoter Speaking for Boskone7794 || 06/09/2009 09:25 || Comments || Link || E-Mail|| [6500 views] Top|| File under:
India-Pakistan
Thank you for the Nildus speech, Obama
By M.J. Akbar

Dear Brother Hussain,


Don't Muslims refer to one another as "Brother", as so many other groups do? But why would Mr. Akbar do that, when President Barack Husssein Obama is so adamant about his baptism as a [Black Liberation Theology] Christian two decades past?

I am certain about two things. I am a Muslim, and I live in this world. Now the uncertainties begin. On June 4 you gave what was heavily advertised as a major speech to the "Muslim world". Does that mean that while every Christian believes in the divinity of Jesus, he can be legitimately and widely varied in his political interests, but Muslims must have both Allah and politics in common?

As an Indian Muslim I belong to the second largest Muslim community in the world. I also live, proudly, as an equal, in India, a nation that contains the largest Hindu community in the world. Do you think I have the same political views as my fellow Muslims in Pakistan or Bangladesh or Nepal? You did mention that there are around six million Muslims in America. Were you speaking to them, or on their behalf, in Cairo? But for the accidents of life, you could have been an American Muslim, a Kenyan Muslim or an Indonesian Muslim. Would the same speech serve for all three?

Muslims live not only in different cultures and geopolitical spaces, but also under different constitutions. Indonesia, which is the largest Muslim nation, does not believe in a state religion. Pakistan, the second largest, became the world's first Islamic republic. There are kings and autocrats and elected heads of government in the "Muslim world", and one category that can only be described as "immovable object" unopposed by any irresistible force. Many Muslims live on the margins. Not many seem aware of this fact, and it is possible that none of your speech writers pointed it out, but 10 percent of the Russian population is Muslim. Islam came to that vast Eurasian region around the same time as the Christian church. Do Russian Muslims belong to the same "Muslim world" as Indonesians and Moroccans? The Chinese keep their Muslim-majority province, Xinjiang, a sort of closely guarded state secret, frightened that Islam might jump up and bite off communism's ear. Which world do these Muslims belong to? And what about the chaps in Britain, who probably went over on the assumption that Britain was still Great. Or the French Muslims, whose ears are still ringing with the famous Sarkozy diktat: "Off with their head scarves!" Where would you place them? In Above-Saharan Africa?

At one point you were kind enough to suggest that "America is not -- and never will be -- at war with Islam". But no sane person ever accused America of being at war with Islam. America would have to be a theocracy, with Inquisition as its preferred domestic policy, and conversion as the principal instrument of foreign affairs, to declare war on Islam. I hope you will not accuse me of being pedantic, in the sense of calling a toothache a gumache. The conflation of Islam and Muslims is precisely the kind of misconception that encourages pre-nation-state fantasies like the revival of a caliphate. One might add that while every Muslim was deeply committed to his faith, political disputes among Muslims began with the election of the very first caliph, Abu Bakr. Muslims see themselves as a brotherhood, not a nationhood. If Islam is sufficient glue for nationalism, why would Arabs be living in 22 countries? That should have been obvious while you were snacking on Arab cookies and Islamic lemonade in Cairo.

"Islam and the West" is another phrase wandering through a dialectic shaped within the Queen of Alice's Wonderland. Islam is a faith; the West is geography. How do you construct a relationship between faith and geography?

You can have a debate on Islam and Christianity, or indeed between the West and West Asia, or the West and South Asia, or Southeast Asia. There is a past and a future to discuss. "Islam and the West" is straight out of 19th century Orientalism, laden with a subtext that is best left to warmongers. Peace requires a different idiom.

We understood your problem as you weaved through political and rhetorical swamps, because your predecessor managed to achieve what the mightiest of Muslim rulers failed to do -- unite Muslims, albeit against him, rather than for something. But every Muslim does not need a homily on democracy. Muslims of Indonesia, Malaysia, Bangladesh and India, who add up to nearly half the Muslim population, are not democracy-deficit.

The appropriate venue for a speech on Islam would have been Makkah, Madinah or Jerusalem.

Cairo was the perfect podium for the speech that we did hear, since your true theme was not the "Muslim world" but the region between the Nile and the Indus, which I have, elsewhere, called the "Arc of Turbulence". Those searching for a convenient caption for the Cairo oration might want to call it the "Nildus speech".

For the citizens of this region between Egypt and Pakistan, and particularly for Muslims, this was a brilliant gleam in the gloom to which they have become accustomed. Its great merit was justice and fairness, virtues that are repeatedly exalted in the Holy Qur'an. You did not deny Palestine its rights because you wanted to preserve what Israel has acquired. Of course, you will be criticized for being even-handed, but you have survived worse.

It was extremely important that a president of the United States quoted the Qur'an's unequivocal condemnation of terrorism, through a verse that is particularly beautiful. This will go a long way to correct the propaganda unleashed by those who controlled the White House and influenced media before you.

There was one element of your speech that did address almost the whole of the Muslim world: Your stark, unambiguous condemnation of gender bias, one of the besetting sins of the "Muslim world". If Muslims do not eliminate gender bias, they will not be permitted into the 20th century: Who is going to send them an invitation to join the 21st? Barack Obama has offered the key, but it is up to Muslims to open the door.
Posted by: john frum || 06/09/2009 00:00 || Comments || Link || E-Mail|| [6488 views] Top|| File under:
Israel-Palestine-Jordan
Analysis: Karni attack may have taken Hamas by surprise
[Jerusalem Post Middle East] Monday's attack near the Karni border crossing, which was claimed by the Army of Islam group, shows that Hamas still doesn't have full control over the Gaza Strip.


Oh no, Hamas couldn't possibly control all the splinter groups ...

Hamas officials said they were surprised by the attack, which came as leaders of the Islamic movement started arriving in Cairo for talks with Egyptian officials on ways of ending the power struggle with Fatah and maintaining the relative calm in the Strip.

One Hamas official said he did not rule out the possibility that the latest attack was aimed at scuttling the Egyptian mediation efforts and embarrassing his movement. Noting that Hamas was keen on preserving the current relative calm, he said that Hamas was trying determine the identity of those responsible for the attack.

Over the past few months there have been periodic reports that Hamas's security forces had blocked attempts by other groups to fire rockets and mortars at Israel. In some incidents, Hamas reportedly arrested Palestinians who defied its orders.

The Army of Islam has in the past been targeted by Hamas, especially after its members carried out numerous bombing attacks on cafes and restaurants in the Gaza Strip. Hamas has shown that it has little tolerance for competition from other groups.

Some Palestinians, however, believe that the attack could not have been carried without the approval or knowledge of Hamas, whose security forces and supporters are scattered throughout the Gaza Strip.

A former Fatah security officer said he did not rule out the possibility that the assailants belonged to one of Hamas's militias. Hamas, he added, may have sought to distance itself from the attack after it transpired that the terrorists had failed to kill or kidnap IDF soldiers. Had the operation succeeded, Hamas would have claimed responsibility, he said.


Truth from the mouth of an enemy ...

But Hamas has not been stopping others from attacking Israel because of a change in its strategy. Nor has the movement decided to abandon violence and join the peace process.

Hamas is interested in maintaining the undeclared truce with Israel because it needs time to rebuild its infrastructure, which was severely damaged during Operation Cast Lead earlier this year.

Hamas is also well aware that the Palestinian public, which paid a very heavy price during the war, is not prepared for another round of violence - at least not now. Scores of Palestinian families who lost their homes during the IDF offensive are still living in tents and public buildings, or with relatives and friends. Because of the ongoing blockade and the international sanctions, Hamas has not been able to do any major reconstruction in the Gaza Strip.

Another war will only increase bitterness among the Palestinians, who are likely to turn their anger not only against Israel, but also against Hamas. Violence and anarchy in the Gaza Strip will only undermine the Hamas regime and loosen its grip on the area.

Hamas is prepared to do almost everything to retain its control over the Gaza Strip - even if that requires abiding by an unofficial cease-fire with Israel and preventing others from violating it. Hamas is even prepared to resume "unity" talks with its arch-rivals in Fatah, which is why the movement's leader, Khaled Mashaal, is on his way to Cairo.
Posted by: Fred || 06/09/2009 00:00 || Comments || Link || E-Mail|| [6482 views] Top|| File under: Hamas
Olde Tyme Religion
Hitchens on Gitmo: "It's a state-sponsored madrasah."
(Obama's) naiveté is worrying, and it means that among the global Muslim audience, the wrong sort of people were laughing at us, while the ones who ought to be our friends and allies were shedding a disappointed tear.
Posted by: Elmath Ebbaling5327 || 06/09/2009 07:24 || Comments || Link || E-Mail|| [6500 views] Top|| File under:
Syria-Lebanon-Iran
Analysis: Lebanon election results offer some relief, but no major changes
JONATHAN SPYER
[Jerusalem Post Middle East] It is now clear that the pro-Western March 14 alliance has won an unexpected victory in parliamentary elections in Lebanon, and senior sources in the Hizbullah-led March 8 bloc have conceded defeat in statements to Western reporters.

Contrary to most forecasts, the vote appears to have produced a legislature very similar in representation to the one that preceded it.

March 14 is thought to have won 69 or 70 seats in the 128-member parliament. If one adds the one or two independent, pro-March 14 MPs to the total, the movement now controls around 71 seats. In the outgoing parliament, they controlled 70.

What were the factors that led to March 8/Hizbullah being upset, and what implications do the results have for stability in Lebanon and for Israel?

Most importantly, the results represent a defeat for the party of former general Michel Aoun. Aoun's Free Democratic Party is the Christian element in the Hizbullah-led March 8 bloc. Aoun, who once led an anti-Syrian rebellion, is now a firm member of the pro-Syrian alliance in Lebanon.

The focus in these elections was the Christian community, because the allegiances of the Druse, Sunni and Shi'ite Lebanese were clear and predictable. The Sunnis and Druse overwhelmingly backed the pro-Western March 14, while the Shi'ites - their loyalties divided between Hizbullah and the pro-Syrian Amal movement, were almost exclusively aligned with March 8. As a result, around 100 of the 128 seats in parliament were effectively allocated in advance.

The Christians, however, were divided. Aoun expected that his personal standing and his strong showing in 2005 would allow his party to sweep the board in Christian areas. The pro-March 14 Christians - the Lebanese Forces Party of Dr. Samir Geagea and the Phalange - were widely disregarded.

Though the emergence of a number of "independent" Christian candidates in the weeks prior to the elections had led to rumors of a possible upset, it appears that the Christians affiliated with March 14 performed surprisingly well, though without entirely eclipsing Aoun.

March 14 swept the board in the symbolically important Beirut 1 District, which contains five seats. March 14 also won the seats of Batroun (where a Lebanese Forces candidate unseated Michel Aoun's son-in-law) Koura, Bsharreh and Tripoli.

Why did so many Christian Lebanese turn against Aoun and March 8?

Many Lebanese analysts consider that fears in the community over the consequences of a drift further toward the Iranian and Syrian regional bloc played an important part. In this regard, the events of May 2008, when Hizbullah sent its forces onto the streets of Beirut, were seen as playing a role.

A recent speech by Hassan Nasrallah, in which he described those May events as a "glorious day" for the "resistance" and warned March 14 against any future interference with Hizbullah's independent military infrastructure, may well have helped to concentrate Christian minds regarding the danger represented by Hizbullah.

Some have also suggested that the memory of the destructive 2006 war with Israel, sparked by a Hizbullah kidnapping of IDF soldiers and shelling of Israeli communities in the North, also played its part.

The election results mean that March 14 will be the dominant factor in the governing coalition which will now be formed. However, the opposition will also be represented in the new government. Negotiations over the make-up and nature of the coalition are likely to be protracted.

Lebanese analysts are pointing to the issue of the opposition's demand for a "blocking third" of cabinet seats as a possible source of strife.

The veto was granted to Hizbullah and its allies in the Doha negotiations which followed the May fighting last year. However, March 14 leader Sa'ad Hariri has said that he is not interested in renewing the veto arrangement.

This is likely to prove a central issue in negotiations. Given Hizbullah's and its allies' and patrons' proven capacity for using violence to reinforce their arguments, the potential for further strife remains real.

It is important to remember that while the averting of an electoral victory for the pro-Iranian, pro-Syrian bloc is significant, it has no bearing on the wider issue of Hizbullah's possession of an independent military capacity, and its consequent ability to pursue an independent foreign and military policy.

Hizbullah would certainly have preferred the March 8 bloc it leads to have performed better. But the movement itself fielded only 11 candidates. Beyond this, it was content to concede the Shi'ite representation to the allied Amal movement.

For Hizbullah and its Iranian patron, the key interest at present is the rebuilding and expansion of its independent military capacity, and the shadow state which has emerged around it.

Hizbullah successfully defended the borders of this shadow state from internal interference in May 2008. Iran invested heavily in repairing it after the war of 2006, and its guns remain pointed at Israel.

So amid the justified relief at the setback suffered by the pro-Iranian bloc in the vote, it should be borne in mind that the results represent a continuation of the problematic preelection reality, rather than any major transformation.

The writer is a senior researcher at the Global Research in International Affairs Center, IDC, Herzliya.
Posted by: Fred || 06/09/2009 00:00 || Comments || Link || E-Mail|| [6483 views] Top|| File under: Hezbollah
Iowahawk: Thanks for the Funemployment and Starvecation
Iowahawk at his cutting best - a taste:


For many younger people, Dwight said, work is less central to their lives. According to her surveys, more and more young people are saying they are willing to trade off a high pay, high pressure job for one with flexible schedules and a lot of vacation time. "The new Administration has been very responsive to that -- just look at all the millions of new jobs with zero salaries and 52 week vacations," said Dwight, an associate professor of sociology at the University of Colorado.

Martinez said she finds herself looking into jobs she would have never considered before, such as selling crab apples or freelance prostitution. What's more important, she said, is flexibility, vacation time and something that doesn't have "that 9-to-5" feeling.

"And access to free clinics," she added.

Posted by: Frank G || 06/09/2009 08:24 || Comments || Link || E-Mail|| [6484 views] Top|| File under:
Who's in the News
39
[untagged]
6
TTP
4
Hezbollah
3
Govt of Iran
2
al-Qaeda in Britain
2
Govt of Pakistan
2
Hamas
2
ISI
2
Thai Insurgency
1
al-Qaeda in Pakistan
1
Iraqi Insurgency
1
al-Shabaab
1
al-Qaeda in North Africa
1
Govt of Sudan
1
Taliban
Bookmark
E-Mail Me
The Classics
The O Club
Rantburg Store
The Bloids
The Never-ending Story
Thugburg
Gulf War I
The Way We Were
Bio
Merry-Go-Blog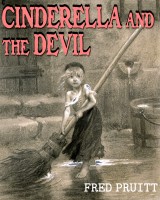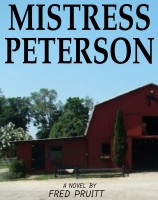 On Sale now!


A multi-volume chronology and reference guide set detailing three years of the Mexican Drug War between 2010 and 2012.

Rantburg.com and borderlandbeat.com correspondent and author Chris Covert presents his first non-fiction work detailing the drug and gang related violence in Mexico.

Chris gives us Mexican press dispatches of drug and gang war violence over three years, presented in a multi volume set intended to chronicle the death, violence and mayhem which has dominated Mexico for six years.
Click here for more information


Meet the Mods
In no particular order...


Steve White
Seafarious
Pappy
lotp
Scooter McGruder
john frum
tu3031
badanov
sherry
ryuge
GolfBravoUSMC
Bright Pebbles
trailing wife
Gloria
Fred
Besoeker
Glenmore
Frank G
3dc
Skidmark
Alaska Paul



Better than the average link...



Rantburg was assembled from recycled algorithms in the United States of America. No trees were destroyed in the production of this weblog. We did hurt some, though. Sorry.
3.239.4.127

Help keep the Burg running! Paypal: