Bangladesh
Memorable 7th June 1966
by Professor Dr. Abdul Mannan Choudhury

In every year 7th June comes and goes away following its calendar route. Every year Bangladesh Awami League observes the day. Many of people donŽt know about the specialties of the 7th June. If this day did not come in our life we might be confused whether our freedom would come or not. The 7th June of 1966 did not come all on a sudden in the life of Bengalis and the significance of the day shall in no way be diminished.

I was the student of Fazlul Haque Hall of Dhaka University. My room number was 232. Public leader Abdur Razzak was the student of same hall of Dhaka University and he was the General Secretary of Student League. Late Antaj Ali of Satkhira District, Late Abdul Kuddus Makhon, Abdul Khalek, American citizen Sajol and Seikh Selim were the students of Fazlul Haque Hall. Late Fazlul Haque Moni, Sirajul Alam Khan, Ferdoush Koraishi Noor-A-Alam Siddik and Al-Amin used to come this Student Hall frequently.

Sheikh Mujibur Rahman came to the front line after proclaiming his 5 points demands for Bengalis on the 5th February 1966. He had to suffer a lot for this. In spite of bearing so much suffering he visited whole Bangladesh with his 6 ponts demands. During this period, he was arrested many times a week. Finally he was permanently arrested for long time. At the same time maximum student leaders of student were also arrested. Pakistan Government was trying to finish and destroy Awami League and Student League. But a rural housewife provided with her maximum support to keep alive the party and she was Begum Sheikh Fajilatunnesa Mujib.

Sheikh Mujib ordered to observe Hartal on 7th June. One day Sheikh Moni and Sirajul Alam Khan came at Fazlul Haque Hall and we arranged a meeting, we discussed in detail and made plan to observe Hartal. But Pakistani Intelligence Force and NSF came to know everything. Finally in one night, police and intelligence force surrounded our Hall. Sirajul Haque was not so famous leader so he escaped easily but Sheikh Fazlul Haque was a famous student leader and General Secretary of Student League and also the nephew of Sheikh Mujib. So it was difficult for him to escape from the Hall. Finally we decided I would go to Agamsi Lane with him because everybody knew I was a good student. Selim Vi was with me. We helped Moni Vi to wear a fake dress to disguise himself and thus we easily escaped from the Hall in front of the police.

It was true that whole country was ready for a movement and it was proved on the 7th June 1966. As per instruction of Sheikh Mujib we were ready to observe the Hartal on 7th June. Most of the leaders were in jail. So few leaders observed Hartal on 7th June with general people. People chose the day for a change in their life. We completed our all preparations within 6th June. I had my duty with Razzak, Monir, Makhon, Sajol to stop the vehicles in front of High court. At morning I reached high court and start picketing. I set two buses on fire. Abdur Razzak Vi told me "we must keep it up to 8:00AM then it will be finished by Tokay (one type of street children)".

Suddenly Razzak Vi pushed me on the road but I did not understand why he did so. When I asked, he replied if he did not do it I might die as I was in the gun point of a police man. This moment helped me for getting a change and I promised that I had to save my country from Pakistan. At afternoon, police arrested me. Motia Choudhury came at Kurjon Hall in afternoon and she supported our mission. She inspired us. Many things I forget but some moments are not forgettable and the 7th June 1966 is one of them.
Posted by: Hasanuzzaman Talukdar Shemul || 06/06/2009 15:02 || Comments || Link || E-Mail|| [300 views] Top|| File under:
China-Japan-Koreas
Will denying Kim cognac have any effect on NKorea?
SEOUL, South Korea – The first time North Korea tested a nuclear device, the United Nations tried to hit the reclusive nation's leader where it really hurts — in the stomach.

The global body slapped North Korea with a ban on luxury goods. The sanction targeted Pyongyang's top man — the then-paunchy Kim Jong Il, also known as the Dear Leader. He is a notorious foodie with a taste for live lobster, rare cognac, shark-fin soup and sushi sliced by his own Japanese chef.
Nearly three years later, North Korea has tested another nuclear device, and the U.N. is out to punish Kim again. A partial draft resolution calls on U.N. members to immediately enforce the ban on luxury goods. The U.N. Security Council wants to put the Dear Leader on another diet.

But analysts doubt the initial ban on luxury goods really forced Kim to eat less caviar and more of the traditional Korean pickled cabbage condiment, kimchi. They are also skeptical that renewed efforts to enforce the luxury goods ban will help get North Korea to give up the nukes it thinks are essential for its survival.

"No matter what comes out of the U.N. Security Council, there is not much we can do to twist the arm of North Korea," said analyst Lee Sang-hyun of the Sejong Institute, a think tank outside Seoul.

Another possible problem with the luxury ban is that Kim's dining and drinking habits have probably drastically changed in the past three years. He reportedly suffered a stroke last August and has appeared gaunt in recent photos. The protruding tummy that used to stress the fabric of his trademark jumpsuit seems much smaller.

Many North Korean watchers also believe Kim has had to cut back on his beloved booze. "You're not going to hurt him by cutting off some of his red wine," said Michael Breen, author of the book "Kim Jong-il: North Korea's Dear Leader."

Breen suspects that if Kim has curbed his drinking, those in his inner circle are also filling their tumblers with barley tea instead of brandy.

But Breen said the flow of goodies into North Korea isn't just for Kim. They are also used to buy the loyalty of his generals and party leaders, so a luxury ban would not be entirely futile — it could hobble the government by eroding Kim's support.

Breen said a representative of the famous Hennessy winery confirmed for him a few years ago that North Korea was the company's biggest single customer, spending about $700,000 a year on Paradis cognac.

The company considered shipments of the drink to be a good barometer of political stability in North Korea. When sales went up, he said, that meant Kim was nervous and was passing out more bottles to keep his inner circle happy.

The trick now for the U.N. Security Council is to figure out what is considered to be a luxury item in the secretive state, Breen said. In an impoverished, isolated place like North Korea where millions are malnourished, a coveted item even among the ruling elite might be as simple as a steady supply of eggs, he said.

But Kim has enjoyed a much richer diet, according to chefs, defectors and foreign officials who say they got a rare peek into the Dear Leader's mysterious and often bizarre world.

One of them was Ermanno Furlanis, an Italian chef flown to North Korea in the late 1990s to teach cooks how to make pizza for the Dear Leader. The chef — the subject of a British Broadcasting Corp. radio documentary, "I Made Pizza for Kim Jong Il" — said his students learned fast. One counted the olives on his pies and measured the distance between them. As they studied how to bake the perfect pizza, a famine was raging outside Kim's kitchens that would eventually kill as many as 2 million people. Furlanis said the widespread suffering, caused by natural disasters and economic mismanagement, was mostly hidden from him.

Another witness of Kim's gourmet tastes was Konstantin Pulikovsky, a former Russian presidential envoy who wrote a book, "The Orient Express," about Kim's train trip through Russia in 2001. Kim's 16-car private train was loaded with crates of French wine, and live lobsters were delivered in advance to stations, said Pulikovsky, who accompanied Kim.

One of the most detailed accounts of Kim's lifestyle comes from a Japanese sushi chef who used the pen name Kenji Fujimoto in a 2003 memoir about his 10 years preparing food for Kim. Fujimoto said he traveled the world for the leader, buying Czech beer, Chinese melons, fish in Japan, Danish pork and papayas in Thailand. Kim's wine cellar was stocked with 10,000 bottles, the chef said, and banquets often started at midnight and lasted into the morning.

The supply of luxury goods for such parties would be hard to block because North Korea has a complex network of trading companies that constantly change their names and are hard to track, said Bertil Lintner, author of the book "Great Leader, Dear Leader: Demystifying North Korea Under the Kim Clan." Goods are also easily transported across North Korea's long, porous border with China.

North Korea's foreign missions are also masters at using diplomatic privileges to shuttle and smuggle goods around the world, Lintner said.

But the North Koreans appear to be less active in Southeast Asia, which used to be one of their busiest trading centers, he said. A chain of North Korean restaurants — possibly used for money laundering — has recently shut down in Thailand and Cambodia, he said. Trade has dropped off with Thailand, once a big source of commerce, he said. "They don't have near as much money as they used to," Lintner said.
Posted by: Steve White || 06/06/2009 00:00 || Comments || Link || E-Mail|| [318 views] Top|| File under:
Purges Expected in Nork Succession Process
North Korean leader Kim Jong Il has purged his political opponents several times while consolidating power. Examples include the purges of "side branches" in 1974 and "Simhwajo" in the late 1990s after the death of his father, Kim Il Sung.

Shortly after his designation as the heir in 1974, Kim Jong Il branded his stepmother Kim Song Ae and half brothers as "side branches" and forced them out of the political scene. Moreover, he demoted his uncle Kim Yong Ju, who was then the North's second-in-command as organizing secretary of the Workers' Party and director for organization and guidance, to vice prime minister, and took the position of his uncle.

Even before his father passed away in 1994, Kim Jong Il wielded power to protect his interests.

With the reported designation of Kim Jong Il's third son Jong Un as his successor, the North's power structure could see similar events. Those who have supported Kim Jong Un's older half-brother Jong Nam, who is 12 years older, might be the first to be purged.

Rumors say Kim Jong Nam, who is in China, has expressed regret over the succession decision of his father and other political leaders. Kim Jong Un's own brother Jong Chol is also unlikely to see a rosy future. According to intelligence reports, Kim Jong Chol will be sent to a North Korean embassy in a European nation.

After his father died, Kim Jong Il began another purge of his political opponents, affecting countless victims. For example, So Kwan Hui, agricultural secretary of the Workers' Party, was branded as a spy and publicly executed. Mun Song Sol, a secretary of the party's Central Committee, was beaten to death and So Yun Sok, a chief secretary of South Pyongan Province, was sent to a concentration camp for political prisoners.

A North Korean defector who was once a high-ranking officer testified in Seoul that 25,000 politicians were purged at that time.

Kim Jong Il later purged 6,000 police officers, saying he needed to reconsider purges. His brother-in-law and high-ranking party member Jang Song Taek took the initiative in purges back in the late 1990s. Jang has recently taken a series of major moves, while regaining the control of the North's national security agency.
Posted by: Steve White || 06/06/2009 00:00 || Comments || Link || E-Mail|| [309 views] Top|| File under:
Home Front: Politix
Making Believe
Obama's speech was deep in fable, short on fact
By Andrew C. McCarthy

The Islamic world has heard the much anticipated speech about the relationship between Islam and America from "Barack Hussein Obama" -- emphasis added by the president himself, who until recently considered the use of his middle name a right-wing smear. The oration was called "A New Beginning." "A Pretend Beginning" would have been a more accurate.

Though President Obama has won plaudits from some surprising quarters -- including from National Review -- the speech was warmed-over leftist dogma sprinkled with a fictional accounting of Islam and its history. NR's editors forgive this as the "obvious consideration" that a presidential address must "stress some truths more than others and soften the harsher ones." This is a promiscuous conception of truth. What the president did was promote various fictions about Islam while airbrushing truths that are not merely harsh but are the facts behind the rampage that has victimized us for much of the last three decades. That rampage, moreover, was substantially discounted in a haze of moral equivalence.

It would be bad enough to do this under any circumstances, but it is inexcusable to do it while paying only lip-service to one of the few truths the president did speak: namely, that any "partnership between America and Islam must be based on what Islam is, not what it isn't."


Rest at link
Posted by: ed || 06/06/2009 10:27 || Comments || Link || E-Mail|| [296 views] Top|| File under:
Obama's missed opportunity in Cairo
By Jeff Jacoby

President Obama went to the Middle East, he said, to speak frankly and forthrightly about the issues that bedevil America's relations with the Muslim world. "Part of being a good friend is being honest," he had said in an interview just before his trip. He warned his Cairo audience that he intended to be blunt. "We must say openly the things we hold in our hearts and that too often are said only behind closed doors," he declared, so he was going to "speak as clearly and plainly as I can."

About some things, the president was indeed direct. He conveyed his impatience with those - there are many in the Middle East - who blame the 9/11 terrorist attacks on a Jewish or American conspiracy. "Let us be clear: Al Qaeda killed nearly 3,000 people on that day" and "the victims were innocent men, women, and children . . . These are not opinions to be debated; these are facts to be dealt with." He was even more scornful about Holocaust denial. "Six-million Jews were killed" by Nazi Germany, Obama said - "more than the entire Jewish population of Israel today. Denying that fact is baseless, ignorant, and hateful."

Would that the rest of his remarks had been equally plain-spoken. As the first American president with Muslim roots, Obama benefits from much acclaim and goodwill in the Middle East. Rarely has a president had a better opportunity to openly address the pathologies and prejudices that drag Islamic societies backward, trapping so many of the world's Muslims in cultures that are unfree and unenlightened. As a candidate for president, Obama had argued that his experience of Muslim life gave him the moral authority to speak truth to Islamic power. "I can speak forcefully," he told The New York Times, "about the need for Muslim countries to reconcile themselves to modernity in ways they have failed to do." But he didn't do so. Instead Obama pandered to his audience. He repeatedly praised Islamic history and teachings, repeatedly drew attention to American or Western shortcomings - and repeatedly avoided speaking frankly about the dysfunctions in contemporary Islam.

He spoke of democracy, for example, but only in gauzy platitudes about "the freedom to live as you choose" and the need for "government of the people and by the people." Obama could have mentioned that democracy is almost entirely absent from the Arab world, or called for the release of imprisoned dissidents. He could have used his bully pulpit to urge an end to Egypt's repressive "state of emergency." He could have contrasted Iraq's hard-won constitutional democracy with the Middle East's ugly autocracies and dictatorships. He could have offered hope and encouragement to persecuted reformers and pro-democracy activists. Why didn't he?

"I want to address . . . women's rights," the president said, as well he might, given the appalling subjugation of women in so many Muslim countries. But about that subjugation - the gender apartheid in Saudi Arabia, the fanatic misogyny of the Taliban, the female genital mutilation - he spoke not a word. The closest he came to denouncing the thugs who blow up girls' schools and murder their teachers was to observe tepidly that "a woman who is denied an education is denied equality." He disagreed, he said, with those who think "that a woman who chooses to cover her hair is somehow less equal." But what about women who are forced to wear a hijab? About them, Obama was silent.

Most astonishing, Obama never spoke the words "Islamist" or "Islamism." In a speech directed to Muslims worldwide, he made no effort to refute radical Islam's endorsement of global jihad. He spoke only of "extremists - as in "violent extremists who pose a grave threat to our security" - but said nothing about the totalitarian Islamist ideology that drives them. For Obama, speaking in the heart of the Arab world at a seat of Muslim learning, it was the perfect moment to strike an intellectual blow against radical Islam. It was the ideal venue to implore Muslims everywhere to rise up - vocally and en masse - against the jihadists who preach violence in the name of Islam.

What the Brandenburg Gate was for Ronald Reagan in 1987, Cairo University could have been for Obama. Reagan seized the moment, spoke the truth, and helped liberate half a continent. All Obama did was give a speech.
Posted by: ryuge || 06/06/2009 07:36 || Comments || Link || E-Mail|| [311 views] Top|| File under:
Home Front: Culture Wars
Tues on DVD: Gran Torino
One of the best Clint Eastwood movies I've seen (and I've seen em all - most I have on DVD). The true cultural divide, then blending, is beautiful. The link is to a review that captured most of the flick. Buy it or rent it.
Posted by: Frank G || 06/06/2009 18:57 || Comments || Link || E-Mail|| [436 views] Top|| File under:
Who's in the News
44
[untagged]
3
Govt of Pakistan
3
al-Qaeda in Pakistan
2
TTP
2
Govt of Iran
2
Hezbollah
2
Lashkar e-Taiba
1
TNSM
1
Jamaat-e-Islami
1
al-Qaeda
1
Palestinian Authority
1
Govt of Sudan
1
Govt of Syria
Bookmark
E-Mail Me
The Classics
The O Club
Rantburg Store
The Bloids
The Never-ending Story
Thugburg
Gulf War I
The Way We Were
Bio
Merry-Go-Blog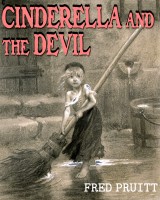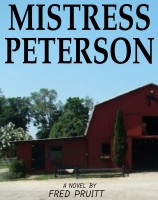 On Sale now!


A multi-volume chronology and reference guide set detailing three years of the Mexican Drug War between 2010 and 2012.

Rantburg.com and borderlandbeat.com correspondent and author Chris Covert presents his first non-fiction work detailing the drug and gang related violence in Mexico.

Chris gives us Mexican press dispatches of drug and gang war violence over three years, presented in a multi volume set intended to chronicle the death, violence and mayhem which has dominated Mexico for six years.
Click here for more information


Meet the Mods
In no particular order...


Steve White
Seafarious
Pappy
lotp
Scooter McGruder
john frum
tu3031
badanov
sherry
ryuge
GolfBravoUSMC
Bright Pebbles
trailing wife
Gloria
Fred
Besoeker
Glenmore
Frank G
3dc
Skidmark
Alaska Paul



Better than the average link...



Rantburg was assembled from recycled algorithms in the United States of America. No trees were destroyed in the production of this weblog. We did hurt some, though. Sorry.
34.237.138.69