China-Japan-Koreas
Why Did Norks Test Nuclear Weapon Now?
North Korea conducted its second nuclear test at 9:54 A.M on Monday. The Blue House swiftly convened an emergency meeting of the National Security Council. Chosun Central News Agency (KCNA) then stated, "The Republic (North Korea) successfully conducted a second underground nuclear test on May 25, 2009 as part of measures to strengthen its nuclear power in self-defense. This nuclear test was safely carried out in the light of the explosive power and manipulation of technology on a highly developed level."

Although the time was unknown, and today is earlier than most people thought likely, the fact that North Korea planned to conduct a second nuclear test was common knowledge, admitted by North Korea itself. The question many people are asking, though, is why North Korea did it now.

First, it could be due to the domestic situation in the North. Since Kim Jong Ils illness, North Korea has faced many challenges to its domestic situation and stability. Especially, the Kim Jong Il regime has now moved to handle the third generation succession and it is causing tensions in the hierarchy.

For the proclaimed purpose of forging a strong and prosperous state by 2012, North Korea has recently consolidated the National Defense Commission and maintained its domestic power through personnel changes, in order to bed in the succession ahead of the one hundredth anniversary of Kim Il Sungs birth. However, disagreements on the appointment of a successor to Kim Jong Il within the ruling family or inner circles might well remain. Advancing the date for the nuclear test could have been because the North was trying to clear up disagreements with a unifying hard-line move.

Second, North Korea is trying to press the U.S. to hold a bilateral meeting with the North after being acknowledged as a nuclear-armed state. Since Kim Jong Ils illness, the North has been issuing threats and challenging the international community. The second nuclear test is an act cut from the same cloth. At the same time it is an appeal to China to act as an intermediary between the U.S. and North Korea for a bilateral meeting, since China needs and wants to have calm and peaceful neighbors on its eastern flank.

Third, Kim Jong Il wants to see South Korean social conflict. He may even be embarking on a plan to "kill" Lee Myung Bak, over and above the "taming" that is standard North Korean negotiating strategy with any new adversary. At this time, during the period of mourning for former President Roh Moo Hyun, Kim may see weakness in the Lee administration. Through this nuclear test, he may be pushing the South to resurrect some form of engagement policy.


I'd bet on this one though the three stated reasons are not mutually exclusive. It dovetails with the hard-line push on the Kaesong industrial site, the even more vitriolic than usual spittle, the kidnapping of the two American journalists, and the hard-line towards the West in general. The SKors are the weak link in the alliance of them, Japan and the U.S., so that's where you go to shake things up. Watch and see if Bambi tries to placate the Norks as a favor to a request from the South.

I'd also substitute 'North Korean leadership' for 'Kim Jong Il'.

Therefore, the Souths administration should consider this a domestic emergency, resolve to avoid domestic conflict and revive the TCOG (Trilateral Coordination and Oversight Group)with the U.S., Japan and South Korea. Seoul should also pay close attention to any future Chinese actions, and any disagreements that arise between China and the U.S.

First and foremost, the government should not allow conflict between pro- and anti-government factions in South Korean society to spread at this time of crisis.
Posted by: Steve White || 05/26/2009 00:00 || Comments || Link || E-Mail|| [6472 views] Top|| File under:
Fifth Column
U.S. State Department's love affair with Islamists
A reminder that there really are the kind of moderate Muslims we've been calling for, willing to stand up and be counted. Unfortunately, the Arabists at State refuse to acknowledge them.

With the United States battling Islamist extremists, making America's case to Muslims around the world has never been more of a priority for policymakers. Unfortunately, the State Department continues to take a counterproductive approach: serving as a veritable infomercial promoting Islamist organizations like the Council on American-Islamic Relations (CAIR), the Muslim Public Affairs Council (MPAC) and the Islamic Society of North America (ISNA) while giving the back of the hand to the very anti-jihadist Muslims that Washington should be cultivating.

The latest example is a State Department booklet issued in March titled "Being Muslim in America." The 64-page booklet seeks to arm consular officers and diplomats with information they can take to Muslims around the world to rebut slanders about US "persecution" of Muslims. The booklet deluges readers with color pictures, statistical tables and individual profiles in an effort to show the world that American Muslims are a success story, noting that they have become entrepreneurs, professional athletes, entertainers, doctors, soldiers, firefighters, politicians, fashion designers and pianists.

The booklet aims "to disabuse people of wildly false myths of the United States - that 'Muslims are repressed, marginalized,' fill in the blanks," said Michael Friedman, division chief of print publications with the State Department's Bureau of International Information Programs.
Continued on Page 49
Posted by: trailing wife || 05/26/2009 07:05 || Comments || Link || E-Mail|| [6532 views] Top|| File under:
Home Front: Politix
Is Obama Another Jimmy Carter?
By B Raman

North Korea thumbs its nuclear nose at Washington.

During the U.S. Presidential primaries last year, I had expressed my misgivings that Barack Obama might turn out to be another Jimmy Carter, whose confused thinking and soft image paved the way for the success of the Islamic Revolution in Iran.

The subsequent Iranian defiance of the U.S. and Carter's inability to deal effectively with the crisis in which Iranian students raided the U.S. Embassy in Teheran and held a number of U.S. diplomats hostage led to disillusionment with him in sections of the U.S. and to his failure to get re-elected in 1980. The strong line taken by him against the invasion of Afghanistan by the Soviet troops towards the end of 1979 did not help him in wiping out the image of a soft and confused president.

The defiant action of North Korea in testing a long-range missile with military applications last month, and its latest act of defiance in reportedly carrying out an underground nuclear test on May 25, can be attributed--at least partly, if not fully--to its conviction that it will have nothing to fear from the Obama administration for its acts of defiance. It is true that even when George Bush was the president, North Korea had carried out its first underground nuclear test in October 2006. The supposedly strong policy of the Bush administration did not deter it from carrying out its first test.

After Obama assumed office in January, whatever hesitation that existed in North Korea's policy-making circles regarding the likely response of U.S. administration has disappeared, and its leadership now feels it can defy the U.S. and the international community with impunity.

A series of actions taken by the Obama administration have created an impression in Iran, the "Af-Pak" region, China and North Korea that Obama does not have the political will to retaliate decisively to acts that are detrimental to U.S. interests, and to international peace and security.

Among such actions, one could cite: the soft policy toward Iran: the reluctance to articulate strongly U.S. determination to support the security interests of Israel; the ambivalent attitude toward Pakistan despite its continued support to anti-India terrorist groups and its ineffective action against the sanctuaries of Al-Qaida and the Taliban in Pakistani territory; its silence on the question of the violation of the human rights of the Burmese people and the continued illegal detention of Aung San Suu Kyi by the military regime in Myanmar; and its silence on the Tibetan issue.

Its over-keenness to court Beijing's support in dealing with the economic crisis, and its anxiety to ensure the continued flow of Chinese money into U.S. Treasury bonds, have also added to the soft image of the U.S.

President Obama cannot blame the problem-states of the world--Iran, Pakistan, Myanmar and North Korea--if they have come to the conclusion that they can take liberties with the present administration in Washington without having to fear any adverse consequences. North Korea's defiance is only the beginning. One has every reason to apprehend that Iran might be the next to follow.

Israel and India have been the most affected by the perceived soft policies of the Obama administration. Israel is legitimately concerned over the likely impact of this soft policy on the behavior of Iran. South Korea and Japan, which would have been concerned over the implications of the soft policy of the Obama administration, had no national option because they lack independent means of acting against North Korea.

Israel will not stand and watch helplessly if it concludes that Iran might follow the example of North Korea. Israel will not hesitate to act unilaterally against Iran if it apprehends that it is on the verge of acquiring a military nuclear capability. It will prefer to act with the understanding of the U.S., but if there is no change in the soft policy of the Obama administration, it will not hesitate to act even without prior consultation with the U.S.

India, too, has been noting with concern the total confusion, which seems to prevail in the corridors of the Obama administration over its Af-Pak policy. Some of the recent comments of U.S. Secretary of State Hillary Clinton about alleged past incoherence in U.S. policy toward Pakistan--and about the part-responsibility of the U.S. for the state of affairs in the Af-Pak region--have given comfort to the military-intelligence establishment and the political leaders in Pakistan.

Obama's new over-generosity to the Pakistani armed forces and his reluctance to hold them accountable for their sins of commission and omission in the war against terrorism have convinced the Pakistani leaders that they have no adverse consequences to fear from the Obama administration. India would be the first to feel the adverse consequences of this newly found confidence in Islamabad vis-a-vis its relations with the U.S.

Jimmy Carter took a little over three years to create the image of the U.S. as a confused and soft power. Obama is bidding fair to create that image even in his first year in office. The North Korean defiance is the first result of this perceived soft image. There will be more surprises for the U.S. and the international community to follow if Obama and his aides do not embark on corrective actions before it is too late.

Bahukutumbi Raman is a retired officer of the Indian intelligence service and director of the Institute For Topical Studies, in Chennai, India. He is also associated with the Chennai Centre For China Studies.
Posted by: john frum || 05/26/2009 10:48 || Comments || Link || E-Mail|| [6506 views] Top|| File under:
Home Front: WoT
NY high court GPS decision has handcuffed cops in WoT
The Bronx bomb plot case offers chilling and timely proof that the state Court of Appeals was supremely wrongheaded in barring New York law enforcement from using GPS devices for surveillance without a warrant. Just days after the court's decision, the FBI and NYPD bagged the four alleged conspirators in an investigation that relied heavily on tracking them via GPS - as authorities must have the freedom to do.

U.S. courts permit this. The law has always been clear that cops may follow people on the streets because, on the streets, people have no expectation of privacy. Using GPS to aid surveillance has been accepted by courts as an extension of keeping an eye on people when they are out in public. But New York's highest court broke dangerous ground two weeks ago in deciding that GPS was such an effective, electronic tool that it required, not just regulation, but banning unless permitted by warrant.

Here's how that would play out under circumstances similar to those in the bomb plot. An informant tells police that he has met a man who says he hates both Jews and the U.S. He also says he wants to "do jihad." At that point, police have no probable cause to believe the man has committed a crime. They know only that he has been shooting off his mouth. Quite reasonably, the cops decide they need to track the man's movements. They want to check him out by following what has become the standard law enforcement practice of placing a GPS device on his car. But without probable cause no court will issue a warrant. At that point, the NYPD would be out of luck. The cops would have to rely on the FBI to do the job because keeping a possible terrorist under successful physical surveillance 24 hours a day is a logistical nightmare. Rule of thumb: Seven cars staffed with cops for every vehicle kept under surveillance, three shifts per day. And make sure they all keep their distance so as to avoid being made.

In the bomb plot probe, the FBI placed GPS in a vehicle or vehicles that agents provided to the informant. Over a period of months, the informant drove hither and yon with the alleged conspirators - from Newburgh to Brooklyn to buy a gun, up to Connecticut supposedly to pick up Stinger missiles and explosives, to Riverdale to plant what they believed were bombs. Reinforcing the law enforcement virtues of GPS, the reputed terrorists expressed worry about being followed on the trip to Connecticut and went to ground for a while. They did so even though they were being tracked from a long distance via GPS.

It is unclear whether the Court of Appeals would permit the NYPD to use GPS to track a suspect in a government-issued car rather than in the suspect's own vehicle, as happened here. But what is certain under the ruling is that the NYPD could not have used GPS if the alleged plotters had gotten around on their own. The bottom line is simple. No probable cause. No warrant. Extreme difficulty in surveillance. Maybe no case.
Posted by: ryuge || 05/26/2009 06:21 || Comments || Link || E-Mail|| [6472 views] Top|| File under:
Syria-Lebanon-Iran
Analysis: Lieberman jumps the gun
[Jerusalem Post Middle East] Israel's foreign minister jumped the gun in calling for the prosecutor of the Special Tribunal for Lebanon to issue an international warrant for the arrest of Hizbullah leader Hassan Nasrallah, in connection with the assassination of former Lebanese President Rafik Hariri on February 14, 2005.

In a statement made Sunday, Foreign Minister Avigdor Lieberman said, "To the best of my understanding, if this is the conclusion of the investigators, an arrest warrant must be issued immediately. If it is not, he must be forcibly arrested and brought to the International Court of Justice."

However, all we know so far is that the German magazine Der Spiegel has reported that tribunal investigators believe special Hizbullah forces planned and executed the car bomb attack that killed Hariri, his bodyguards and a large number of passersby.

No word has been forthcoming from the prosecutor's office so far to confirm or deny the report.
Posted by: Fred || 05/26/2009 00:00 || Comments || Link || E-Mail|| [6468 views] Top|| File under: Hezbollah
Hezbollah could strike Israel to divert Hariri probe
So the Norks are moving on Rohan whilst the Hezbies head for Gondor ...

A series of recent developments in Lebanon, against the backdrop of the country's parliamentary election on June 7, have raised tension along the northern border. And while the prevailing view in Israel's intelligence community is that Hezbollah has no interest in escalation right now, it is nevertheless following the situation closely.

Summer is often a hot time in the Middle East. The Second Lebanon War broke out in summer 2006, and the tense summer of 2007 culminated in Israel's air strike on a Syrian nuclear facility - though that elicited no Syrian response. This year, international worries center on the tensions between Israel and Iran over the Tehran's nuclear program.

But the northern front actually has the potential to flare up even more rapidly than Iran. Though the Iranian issue makes the headlines, nothing is expected to happen for at least the next several months, while Washington tries to talk with Tehran. Only then, if ever, will the possibility of Israeli military action in Iran arise.

In Lebanon, in contrast, events are occurring at a dizzying pace. Over the last two weeks alone, there have been a wave of reports about the exposure of "Israeli spy rings" in Lebanon. The German newspaper Der Spiegel reported that a UN inquiry committee concluded Hezbollah, not Syria, was behind the assassination of former Lebanese prime minister Rafik Hariri; a senior Hezbollah official charged that Israel is seeking to assassinate the organization's leader, Hassan Nasrallah, and threatened that doing so would ignite a regional war; Egypt uncovered a Hezbollah cell in its territory; and the Israel Defense Forces mulled extending the term of GOC Northern Command Gadi Eizenkot by a year due to the tensions in the north.

The Israel Defense Forces will also be conducting a nationwide military exercise next week that simulates rocket and missile attacks on Israeli towns from several fronts simultaneously.

The German newspaper report presumably did not take Israel by complete surprise. Although Israeli intelligence shared the UN's initial assessment that Syria was behind Hariri's murder, there were dissenting views. A document submitted to the chief of Military Intelligence in late 2001, more than three years before the murder, predicted that Hariri might be murdered by Hezbollah. And shortly after the assassination, a senior MI official submitted a minority opinion that blamed Hezbollah rather than Syria for the killing.

Hariri was killed by a bomb placed in a truck that was stolen from Japan, and the MI official's view was that only Hezbollah, a globe-spanning terrorist organization, would have been able to pull off such a sophisticated, expensive attack, which included procuring accurate intelligence about Hariri's movements. The official also opined that the attack served Iranian interests, and that Hezbollah had an interest in creating trouble for Syria.

Unless the UN officially confirms it, the news report is unlikely to dramatically affect the outcome of the election. Hezbollah has predictably termed it a "fabrication" concocted to sway the outcome of the election, and even long-time Hezbollah foes like Druze leader Walid Jumblatt agree that it could be no more than an effort by foreign agents to influence the vote.

Hezbollah is expected to gain seats in the election, and could even head the next coalition government. But official UN confirmation of the report could alter this picture, causing some Shi'ite voters to switch to the rival Shi'ite party, Amal, and floating Sunni, Druze and Christian voters to switch to the anti-Syrian coalition led by Saad Hariri.

If that happens, Hezbollah might decide to escalate the conflict with Israel to divert attention from the murder rap. There are precedents for this: Under domestic pressure to disarm in spring 2006, it responded with a cross-border raid in July and kidnapped two Israeli soldiers, sparking the Second Lebanon War.

The defense establishment is also discussing the ramifications of a Hezbollah victory. On one hand, this would be an Iranian achievement, and thus a negative development. On the other hand, it could ease international constraints on IDF action in Lebanon should such an operation become necessary.
Posted by: Steve White || 05/26/2009 00:00 || Comments || Link || E-Mail|| [6482 views] Top|| File under: Hezbollah
Terror Networks
Dead men tell no tales.
GITMO? NO, KILL THUGS ON SPOT

WE made one great mistake regarding Guantanamo: No terrorist should have made it that far. All but a handful of those grotesquely romanticized prisoners should have been killed on the battlefield.

The few kept alive for their intelligence value should have been interrogated secretly, then executed.

Terrorists don't have legal rights or human rights. By committing or abetting acts of terror against the innocent, they place themselves outside of humanity's borders. They must be hunted as man-killing animals.

And, as a side benefit, dead terrorists don't pose legal quandaries.

Captured terrorists, on the other hand, are always a liability. Last week, President Obama revealed his utter failure to comprehend these butchers when he characterized Guantanamo as a terrorist recruiting tool.

Gitmo wasn't any such thing. Not the real Gitmo. The Guantanamo Obama believes in is a fiction of the global media. With rare, brief exceptions, Gitmo inmates have been treated far better than US citizens in our federal prisons.

But the reality of Gitmo was irrelevant -- the left needed us to be evil, to "reveal" ourselves as the moral equivalent of the terrorists. So they made up their Gitmo myths.

Now we're stuck with sub-human creatures who should be decomposing in unmarked graves in a distant desert. Before reality smacked him between the eyes, Obama made blithe campaign promises and quick-draw presidential pronouncements he's now unable to fulfill.

Everything's easier when you're campaigning and criticizing, but the Oval Office view is a different matter. And suddenly your old allies, who rhapsodized about the evils of Gitmo, no longer have your back.

Odious senators, such as John Kerry and Ted Kennedy, damned Gitmo to hell. But they don't want to damn the prisoners to Massachusetts (given that few al Qaeda members can swim, Cape Cod seems a splendid place for a prison). Don't the icons of ethics want to solve the problem?

Or should we send the Gitmo Gang to California's Eighth Congressional District, where House Speaker Nancy Pelosi's constituents could guarantee an end to waterboarding? The good voters of San Francisco could put up their new guests in a grand Nob Hill hotel and stage teach-ins to explain why America's so nasty.

Another option -- which would save taxpayers millions -- would be to encourage a coalition of MoveOn.org, Code Pink and ACORN to sponsor an "Adopt a Terrorist" program.

The only requirement would be that the terrorist has to live full-time with the sponsor's family so he'd always get plenty of hugs.

On a serious note, it's not just voter NIMBY-ism that makes this problem so difficult. The practical catches came home to me when last I visited Ft. Leavenworth, Kan.

The grounds of a massive federal penitentiary adjoin that venerable Army post. One Washington-isn't-thinking proposal would park the terrorists right there in the Big House. But here's the catch: Ft. Leavenworth's home to the Army's Command and General Staff College, attended each year by hundreds of elite foreign officers.

At CGSC, our officers build international relationships that benefit our country for decades to come, while allies and partners learn how to work together. But with Islamist terrorists confined next door -- hardly a mile as the crow flies from the Staff College -- Muslim countries would withdraw their students from the program under pressure from Islamist factions at home -- who'd claim that Ft. Leavenworth was the new Gitmo.

Do we really want to sacrifice our chance to educate officers from the troubled Muslim world? Do we want to destroy an educational program that's been of tremendous benefit? One that's advanced the rule of law and human rights?

Other proposed prison locations have their own challenges (although Cape Cod still looks pretty good to me). Meanwhile, our foreign "friends" who shuddered at the imaginary horrors of Gitmo are unwilling to share the burden.

Which brings us back to this column's opening credo: Terrorists are anathema to civilization and the human race. By their own choice, they've set themselves beyond the human collective. Better to eliminate them where you find them than to let them live to become a lunatic cause.

Telling them that we'll just lock them up and treat them really nice is a better terrorist recruiting tool than Gitmo ever was. Why not become a terrorist, if the punishment's three hots and a cot, along with better medical care than you've ever had in your life?

Plus, you get your own fan club.

Those who worry about the rights of terrorists ensure that these beasts will continue to slaughter the innocent. In your back yard.
Posted by: GolfBravoUSMC || 05/26/2009 17:59 || Comments || Link || E-Mail|| [6557 views] Top|| File under:
Who's in the News
44
[untagged]
4
Hezbollah
3
TTP
2
Govt of Iran
2
Govt of Pakistan
1
al-Shabaab
1
al-Qaeda in North Africa
1
Pirates
1
al-Aqsa Martyrs
Bookmark
E-Mail Me
The Classics
The O Club
Rantburg Store
The Bloids
The Never-ending Story
Thugburg
Gulf War I
The Way We Were
Bio
Merry-Go-Blog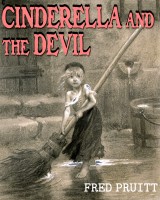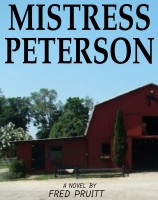 On Sale now!


A multi-volume chronology and reference guide set detailing three years of the Mexican Drug War between 2010 and 2012.

Rantburg.com and borderlandbeat.com correspondent and author Chris Covert presents his first non-fiction work detailing the drug and gang related violence in Mexico.

Chris gives us Mexican press dispatches of drug and gang war violence over three years, presented in a multi volume set intended to chronicle the death, violence and mayhem which has dominated Mexico for six years.
Click here for more information


Meet the Mods
In no particular order...


Steve White
Seafarious
Pappy
lotp
Scooter McGruder
john frum
tu3031
badanov
sherry
ryuge
GolfBravoUSMC
Bright Pebbles
trailing wife
Gloria
Fred
Besoeker
Glenmore
Frank G
3dc
Skidmark
Alaska Paul



Better than the average link...



Rantburg was assembled from recycled algorithms in the United States of America. No trees were destroyed in the production of this weblog. We did hurt some, though. Sorry.
3.235.173.74

Help keep the Burg running! Paypal: