India-Pakistan
Remembering Zulfikar Ali Bhutto
By Major (retd) Muhammad Arif Thaheem

Thirty years ago on April 4, 1979, the brightest star of Pakistan died a cruel death at the hands of the state, but decades later, Zulfikar Ali Bhutto's presence is still unquestionably lingers around us.

Despite being hanged for murdering Ahmed Raza Kasuri, a political opponent, Bhutto is widely hailed as the most loved leader of Pakistan after Mohammad Ali Jinnah. Had it not been for his outstanding vision, Pakistan would be without any political standing in the world. Today, few can remember who passed the order for Bhutto's death, but no one has forgotten the monumental changes Bhutto brought to the country while he was alive.

The order condemning Bhutto to death was a controversial one at the time, with judges and lawyers from all over the world condemning the courts of Pakistan. Finally, after all these years, the court officials who sentenced him to death have started to admit they were wrong. The question people should have been asking at the time was, why would Bhutto want Ahmed Raza Qusuri killed in the first place? If Bhutto had wanted anyone dead, surely he would have targeted better known leaders such as Mufti Mehmood, Wali Khan, Asghar Khan, Maulana Maududi or Ghaus Baksh, rather than Qusuri, a relatively unknown entity.

But 30 years on, there is little to be gained by mulling over what could have been. Bhutto's achievements deserve far more importance than his tragic, untimely death. It was Bhutto who gave the poorer class their rights, and Bhutto who gave the nation courage to fight against cruelty and injustice. Any welfare work being done in the country today can trace its roots back to the Bhutto administration.

As Foreign Minister under Ayub Khan, Bhutto's refusal to accept Pakistan's defeat in the 1965 war against India marked the end of his association with the government. If Bhutto had second thoughts about his resignation, they were all wiped away when he saw how ecstatic the people of the country were at the stand he had taken against dictatorship. It became clear to him that he should remain in the world of politics.

The years following the 1965 war were a depressing time for Pakistan, but before long, Bhutto began boosting the morale of the entire nation with his passionate speeches. Here was a man the people could relate to, a fact that became clear when he won the 1970 elections.

It must be said that he did not come in to power at the best of times. When Bhutto took over, the country had just been split into two and was deeply insecure. While any other leader may have quailed under the pressure, Bhutto used the situation to his advantage. His presence in the government marked the time when the poor finally felt secure and so-called spiritual leaders and feudal lords lost their standing. In 1974, he formed and chaired the first Islamic Conference, which all the Islamic countries of the world were invited to attend. Such a move did not appeal to imperialist forces, whose biggest fear was that those countries that were economically and politically dependent on them would no longer be under their control. Nevertheless, Bhutto's vision united third world countries and opened up opportunities for them in the world of trade.

Back in his own country, Bhutto finalised the constitution, which is followed to date despite the efforts of various subsequent dictators to change it. His many other achievements include signing the Steel Mill agreement with the USSR and about bringing educational reforms. With his vision, the Allama Iqbal Open University and the Quaid-e-Azam Univeristy in Islamabad came into being, and all at once, higher education became a possibility for many who could not have afforded it otherwise.

The fate of the Pakistanis who sacrificed themselves during the 1965 war clearly played on Bhutto's mind, for soon after coming into power, Bhutto signed the Simla Agreement with India, reclaiming all the areas that had been captured and bringing home 90,000 Pakistani prisoners of war.

At the same time, he strove to put Pakistan on the map by acquiring atomic weapons. The seeds of such ambitions had been formed back when he was Foreign Minister after Pakistan had been defeated in the 1965 war and later in an official meeting with the country's atomic scientists, he voiced his dream to make Pakistan a 'nuclear power'.

"Even if we have to starve, we will have atomic power," he famously boasted in 1965 as foreign minister.

Bhutto did not forget his vow. To that end, he established the Pakistan Energy Commission and inaugurated the Karachi Nuclear Power Plant in 1972. Charged with electric enthusiasm, he recalled atomic scientist Dr Abdul Qadeer Khan back into the country from Holland, who in turn personally informed the Prime Minister that he would remain in Pakistan and not leave until he had set up a uranium plant.

But Bhutto's lofty ambitions proved to be his undoing. His plans to purchase nuclear technology from France were thwarted by US President Jimmy Carter, and in August 1977, as soon as he learnt of Pakistan's escalating plans for nuclear power, US Foreign Minister Henry Kissinger threatened Bhutto to halt his all work on atomic weapons. As Ata-ul-Haq Qasmi wrote in his column, "Bhutto is being punished not for his crimes but for his deeds."

Bhutto's life started unraveling rapidly soon afterwards when he was arrested for the murder of Ahmed Raza Kasuri. Even though it is unclear whether those charges were ever proven, he paid the price for it and was hanged almost a decade after he began to heal Pakistan after everything the country had suffered.

No one can deny that Bhutto made mistakes, but no one should forget the lengths he went to for his country. Bhutto's achievements far outweigh his blunders, and had he lived, he may well have ensured Pakistan a prosperous future it sorely lacks today.

The writer is a reciepient of Tamgha-e-Imtiaz (Military)
Posted by: john frum || 04/05/2009 12:39 || Comments || Link || E-Mail|| [6470 views] Top|| File under:
The trial of Zulfikar Ali Bhutto
[The News (Pak)] After declaring Martial Law on July 5, 1977, General Zia-ul-Haq addressed a press conference on July 14 and claimed that he had no intentions of any witch-hunting, as he would not stop anyone from going to the courts to take the politicians to task.

Who would know at that time that the general was working on a fixed agenda? Elimination of ZAB being the most popular leader was of utmost importance to the military junta and Zia ul Haq.

For the accomplishment of this task, the general knew that the support of the judiciary was crucial. Capital punishment through the military courts against him would raise protests of injustice the world over and could potentially backfire. Therefore, on the assumption of power, he cleverly inducted the chief justices of all the provincial high courts as acting governors of their provinces.

Maulvi Mushtaq Hussein was appointed as the acting chief justice of the Lahore High Court. Old files were re-opened and searches were made to find out something that would nail down the popular leader. The "re-filed case shortly after the coup" by Ahmed Raza Qasuri, (Pakistan- A Modern History by Ian Talbot) came in handy for the dictator. Although a high court inquiry under Justice Shafi-ur-Rahman had exonerated ZAB, but Zia was not to be deterred.

On Sept 3, 1977, ZAB was arrested. He was charged with conspiracy to murder Nawab Mohammed Ahmed Qasuri, the father of Ahmad Raza Qasuri, the alleged target in an assault on his car on 11 Nov 1974. But much to the chagrin of the general, ten days later Zulfikar Ali Bhutto was granted bail by Justice K M A Samdani of the Lahore High Court, as the case did not hold any legal ground. The general realized that from now on "he would also have to take on the task of meting out justice to his hated enemy by bringing him up for murder in his own reliable Martial Law court." At the same time "Zulfi had been warned, upon his release from prison on 13 September that an order for his detention under some preventive law or Martial Law was being prepared." (Zulfi Bhutto of Pakistan by Stanley Wolpert).

Within three days ZAB's bail was cancelled. On Sept 16 at night, army commandos arrested ZAB for never to be released again, on the same charges and sent to the Sukkur jail.

The justice who granted him bail was transferred back to the SHC and the courageously independent Chief Justice of Pakistan Yaqub Ali Khan was forced to retire. Only three days before his forced retirement, he had admitted Begum Nusrat Bhutto's petition challenging the constitutionality of her husband's detention.

Sheikh Anwar-ul-Haq was appointed as the Chief Justice of Pakistan on Sept 23, 1977. At this stage, Zia knew that any loophole could have jeopardized his grand scheme of imparting justice to his enemy.

The trial known as the Conspiracy to Murder against ZAB began on the October 24. Benazir Bhutto writes in her autobiography: "The case against my father rested primarily on the confession of Masood Mahmood, DG FSF who was arrested soon after the coup and who we had been told was tortured to give false evidence against my father. After almost two months of detention by the military, Masood Mahmood had decided to become an 'approver'. Now Masood Mahmood was claiming that my father ordered him to murder Kasuri... There were no eye-witnesses to the attack." So much so that the "FSF guns, which the 'confessing accused' claimed to have used in the murder attempt did not match the empty cartridges found at the scene".

Expecting a fair trial from a person like Maulvi Mushtaq was very much unlikely. The witnesses were briefed on what they should say" and favorable answers were deliberately whittled down. "At the end of the trial, not one of the objections raised or the contradictions in the evidence pointed out by the defence appeared in the record 706 pages of testimony.

As expected, Maulvi Mushtaq and his full bench found Zulfikar Ali Bhutto guilty of murder and sentenced him to death on March 18, 1978.

An appeal against the LHC's decision was filed in the Supreme Court. The Supreme Court bench consisted of nine judges, when the case started. But as the case prolonged Justice Qaiser Khan retired and Justice Wahiduddin got so sick that he could no longer remain on the bench. The expected majority was reduced to minority and the decision taken by the LHC was upheld by the Supreme Court by a margin of 4 to 3 in February 1979. The three judges who voted for Bhutto's acquittal were Justice Dorab Patel of Balochistan, Justice Safder Shah of NWFP, and Justice Mohammed Halim of Sindh as they could not find any direct evidence for the conspiracy to murder.

While Justice Anwar-ul-Haq in his eight hundred pages dismissed all the errors and illegalities in the LHC's trial as totally irrelevant to the verdict and confirmed the death sentence.

Zia-ul-Haq who was already calling the former president-prime minister a murderer while the case was still under trial, dismissed hundreds of clemency appeals from all the heads of the country and ordered for Bhutto's execution.

Posted by: Fred || 04/05/2009 00:00 || Comments || Link || E-Mail|| [6458 views] Top|| File under:
The state has given up...
By Najam Sethi

President Asif Ali Zardari has "ordered an inquiry" into the public flogging of a 17-year-old girl in Swat, and Chief Justice Iftikhar Muhammad Chaudhry has taken his famous suo moto notice by asking the IGP NWFP to produce the girl in court. But we all know nothing can be done against the Taliban who did the evil deed, and that the girl will not come to the court unless the Taliban allow it. More likely, she may be killed instead of being allowed to attend the CJ's court. As for the ANP government, it had better look after Peshawar because it is once again under siege from the Khyber warlord.

What if the girl can actually be brought to the court? What will follow may embarrass us further. There is nothing anyone can do against the deeds of those who rule Swat. Sufi Muhammad is more offended with Islamabad for not signing the sharia deal and less worried about the flogging of the girl. His son-in-law Fazlullah, whose men do the beheadings and the floggings, has actually returned to Imam Dheri and was in the madrassa right after the Friday sermon of the Sufi. He has made his comeback to the place after two years. Things are going well for the Taliban.

The nation has literally shrieked in protest, but the TV channels were not as united as they were when the Long March was taking place. As a majority showed the national outrage, some actually took the line that the video that showed the girl being flogged was "cooked up" somewhere outside Pakistan and released through a lackey NGO to sabotage the peace in Swat. The "liberals" were roundly abused and — and this is new — action was recommended against them because they were "disloyal to Pakistan" and its ideology. One said: "How could she have walked away after the flogging?" The suppressed desire was that the flogging should have been tougher.

The Barelvis spoke out from among the clergy. It was the usually "tight" conservative Mufti Munibur Rehman who said that the flogging was un-Islamic because the punisher did not have recourse to a properly state-backed court. The Sunni Tehreek, which was massacred by Deobandi terrorists in 2006 in Karachi, spoke out too, saying Islam did not tolerate such debasement of women. But the spokesman of the Taliban said it was an old video and the punishment was deserved. Our top Islamic intellectual Javed Ghamidi condemned the flogging but he carries no gun and therefore his opinion carries no weight.

The ANP government spokesman can't be blamed for being defensive. The Peshawar government knows that over 5000 Swat Taliban have just defeated a 20,000-strong army force there and Islamabad is still interested more in worrying about and fighting India than the terrorists. And Peshawar concentrates blamelessly on getting the Swatis back in Swat plying their trades as of old. It is no longer important who rules and who does what to the people after that. Whether the girl was flogged a fortnight ago or nine months ago, the fact is that the people who commit these crimes are the ones who will possibly rule from now on.

There is impotence peeping out from the fury of the editorials. One paper opined: "You members of the softly-spoken majority have a choice to make. Either you continue to speak but have your words drowned by those who would publicly whip your sisters, mothers, daughters and wives for whatever petty gossip is purveyed by jealous or malicious neighbours; or you raise your voices loud in protest". Sadly, the time to raise voices is past. The state has to fight back to save itself from dying. But it seems that it plans to surrender quietly simply because its army is more interested in fighting the highly exaggerated "external" enemies on the borders.

More dangerously, the nation is divided between those who are scared and those who want the Taliban order to prevail simply because it is "Islamic". The Taliban were "mis-described" when they ruled in Afghanistan, and Al Qaeda has never been accepted as a real and present danger to Pakistan. And to keep the world out while we succumb, our rulers lean on the guaranteed UN myth of "state sovereignty". *

Najam Sethi is Editor-in-Chief of The Friday Times
Posted by: john frum || 04/05/2009 00:00 || Comments || Link || E-Mail|| [6458 views] Top|| File under:
Up shitcreek
By Ejaz Haider

Apropos the faith -reviving video from Swat: let me congratulate, not necessarily in the same order, various people — Mr Imran Khan, the Jama'at-e Islami leadership, Lt-Gen Hameed Napoleon Gul, the ANP government in the NWFP, the majority of Urdu-language columnists, some English ones who write poetic prose, and yes, tv anchors and my fellow Pakistanis.

Finally, we have something to emulate, straight from the pure times of the rightly-guided caliphs. Islam, ladies and gentlemen, is here. General Zia's dream has been fulfilled. Allah be praised.

Since yesterday I have this strange sensation coursing through my veins, the feeling one gets after reading about the brave Muslims of yore in a Naseem Hijazi novel. I can't forget the sight of three specimens of Islam's purity, two of them pinning down a fallen young woman and one flogging her backside for having allegedly committed zina while the girl, may she be damned, cried and repented.

This is Islamic justice at its most effective. It is simple, straight, speedy, effective, earthy and devoid of the meanderings and trappings of modern existence, historical accretions and bid'a-infested innovations. That's the stuff the satanic West is made of.

Okay, sure. I am bullshitting. But really? How far from the truth am I? Let me recount.

Columnist upon columnist has been writing about the brave Taliban in Afghanistan; how Taliban rule had recreated khilafat-e rashida; how there was peace in that country; how everyone was secure and so on.

Mr Khan has been hell-bent on reversing all his great contributions to this country, both as a scintillating cricketer and a remarkable philanthropist, by misguiding this nation on issues of politics and inter-state relations — about which his knowledge rivals only that of a kindergarten student. He has been talking incessantly about ghairat, how this is not our war and how our sovereignty is under attack from outside etc etc.

The Napoleon, Lt-Gen Gul — or shall I say Hans Guderian, since Gen Gul is an armoured corps officer and not a gunner — has been mouthing his conceptions of grand strategies even as he carries the weight on his shoulders of the shameful defeat in Jalababad, a veritable fiasco.

The religious parties, especially JI, have been fudging issues and telling lies about everything under the sun.

C'mon folks. Go back and focus on the discourse in this country. From news anchors and tv hosts to columnists and experts and politicians. Revisit the days of the extraction operation against Lal Masjid and how we dealt with that. Recall how we have done everything possible to pull down the state in our enthusiasm to voice dissent on the basis of democracy which, incidentally, will be the first concept to lick the dust when the warriors come knocking on the doors.

I had a hard time deciding how to deal with this issue of the flogging of a girl in Swat: express my deep resentment at the obscenity I saw or congratulate fellow Pakistanis for having successfully brought the state to this. Listen carefully to what people say on tv; deconstruct the discourse; discover the lies; the dissembling; the fudging and you would know why the flogging happened in Swat.

I carried an article some weeks ago in these pages by Nasir Abbas Mirza ("How we lost Swat", Daily Times, March 9). Go and reread it to see how and why Swat has been lost and how and why we are likely to lose the rest of Pakistan. I see outrage now. Why? Was everyone sleeping?

The Urdu-language tv channels, for the most part, should be ashamed of the role they have played in giving airtime to the likes of Mr Khan, our various Napoleons and moronic politicians; for asking leading questions; for allowing them the opportunity to mouth crap; for supporting extremists in the name of jihad; for giving these thugs an aura of respectability and acceptability.

So what the hell are we shocked about? Sow the wind and reap the whirlwind. It's as simple as that. We are still unclear and confused about the threat. Every outrage begets a standard response: "Muslims can't do this; this is a conspiracy". In which case, we deserve what happened in Swat; in fact, far from expressing any outrage, we should celebrate the incident.

The truth, however, is that Muslims can do this and more. They are doing it and will continue to do it. Listen to Haji Muslim Khan on tv channels. What kind of system and society would have him, with his pathetic knowledge of almost everything, including Islam for which he supposedly stands up, as a public figure?

Listen to his fudging and his threats. Listen to what ANP minister Zahid Khan had to say about this being the tip of the iceberg. The question is not about when this incident was filmed but the fact that it did happen; also, that the Taliban, according to their admission, have been giving these punishments and will continue to do so since this is what shariat calls for.

Well, how about telling them to stuff it; that we do not accept such barbaric and medieval practices in today's world; that Pakistani society is sophisticated enough to reject, in categorical terms, the obscenity the Taliban stand for.

Are we prepared to do it; or will we remain confused about the nature, direction and extent of this threat?

Finally, hello Pakistan Army. Are you guys there? I remember the in-camera briefing given to a select group of analysts back in November 2007. We were told that come March 2008, Swat would be reclaimed. Whatever the hell happened to that? Would someone tell me?

But before I sign off, let me make a confession. Insert in all spaces whatever expletives you can think of because they are all there. That's the kind of column I wanted to write.

Who gives a f*** about niceties, intellectual and of other varieties, in the face of an existential threat that a collection of people has brought upon itself simply because they have some morbid notion of religion coursing through the body politic. I don't.

So, fellow Pakistanis, here you are: up shitcreek without a paddle. Enjoy!

Ejaz Haider is Consulting Editor of The Friday Times and Op-Ed Editor of Daily Times.
Posted by: john frum || 04/05/2009 00:00 || Comments || Link || E-Mail|| [6459 views] Top|| File under:
Finally, harsh realism from Israel
IF Avigdor Lieberman's first speech as Israel's new foreign minister did nothing else, it certainly vexed the media. The Associated Press called it a "scathing critique of Mideast peace efforts" that had diplomats "cringing," while other reports said Lieberman had "dropped a political bombshell," "sparked an uproar," "repudiated a key accord," and "reinforced fears." The New York Times pronounced Lieberman's remarks "blunt and belligerent," describing the foreign minister as a "hawkish nationalist" who is "not known for diplomacy" and heads an "ultranationalist" party that is "seen by many as racist." Headlines summed up Lieberman's debut as an attack on peacemaking: "Lieberman dashes peace hopes," "Israeli official hits peace efforts," "Lieberman dumps peace deal."

But the headlines were wrong, as anyone can ascertain by reading Lieberman's short address. Far from disparaging peace, Israel's new foreign minister called for pursuing it with the respect and realism it deserves. And far from "dumping" agreements entered into by his predecessors, he explicitly committed himself to upholding the Roadmap - a step-by-step blueprint to a "two-state solution" adopted by Israel, the Palestinian Authority, and the international Quartet in 2003. "I voted against the Roadmap," Lieberman acknowledged, but it was "approved by the Cabinet and by the Security Council" and is therefore "a binding resolution." However, he insisted, it must be implemented "in full." The Roadmap imposes specific obligations that the Palestinians must meet prior to achieving statehood - above all, an unequivocal end to violence, terrorism, and incitement against the Jewish state - and Israel will not agree to waive them in order to negotiate a final settlement.

If Lieberman is as good as his word - and if he is backed up by Benjamin Netanyahu, the new prime minister - we may finally see an end to Israel's fruitless attempts to buy peace with ever-more-desperate concessions and retreats. Under Ariel Sharon and Ehud Olmert, Israel surrendered the entire Gaza Strip, released hundreds of arrested terrorists, and even offered to divide Jerusalem with the Palestinian Authority. "But none of these far-reaching measures have brought peace," said Lieberman. "To the contrary." The steeper the price Israel has been willing to pay for peace, the more it has been repaid with violence: suicide bombings, rocket attacks, kidnapped and murdered soldiers, and wars with Hamas in Gaza and Hezbollah in Lebanon.

It is time, Lieberman is saying, for Israel to stop genuflecting to a feckless and counterproductive "peace process" and to return instead to the pre-Oslo policy of deterrence. "The fact that we say the word 'peace' 20 times a day will not bring peace any closer," he noted. It only makes Israel seem weak and irresolute, encouraging its enemies not to halt their murderous jihad, but to redouble it. Sixteen years of appeasement have left Israel more demonized and isolated than ever, the foreign minister observed. And when was Israel most admired in the world? "After the victory of the Six Day War," when no one doubted the Jewish state's audacity or resolve.

"If you want peace, prepare for war," Lieberman declared. That idea may offend the smart set and leave diplomats "cringing," but Israel's new foreign minister is hardly the first to express it. "To be prepared for war is one of the most effectual means of preserving peace," affirmed President George Washington in his first address to Congress in 1790.

Perhaps the world would more clearly understand the nature of Israel's enemy if the media weren't forever fanning moral outrage at the Mideast's only bulwark of freedom and democracy. In recent weeks, the Palestinian Authority has warned Arabs that it is "high treason" punishable by death to sell homes or property to Jews in Jerusalem; shut down a Palestinian youth orchestra and arrested its founder because the ensemble played for a group of elderly Holocaust survivors; and celebrated the deadliest terrorist attack in Israel's history with a TV special extolling the massacre. On Thursday, after a Palestinian terrorist used an axe to murder a 13-year-old Jewish boy, the al-Aqsa Martyrs Brigades - a wing of the "moderate" Fatah party - issued a statement claiming responsibility.

There is no appeasing such hatred, and demonizing those who say so will not change that fact. "If you want peace, prepare for war." How refreshing to hear an Israeli foreign minister say so.
Posted by: ryuge || 04/05/2009 05:52 || Comments || Link || E-Mail|| [6459 views] Top|| File under:
Who's in the News
46
[untagged]
4
Govt of Pakistan
3
TTP
3
al-Qaeda in Pakistan
2
Pirates
2
Taliban
2
Hamas
1
Lashkar e-Taiba
1
Global Jihad
1
al-Qaeda
1
Iraqi Baath Party
1
Jamaat-e-Islami
Bookmark
E-Mail Me
The Classics
The O Club
Rantburg Store
The Bloids
The Never-ending Story
Thugburg
Gulf War I
The Way We Were
Bio
Merry-Go-Blog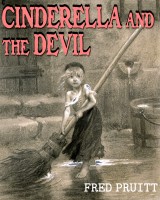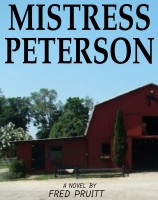 On Sale now!


A multi-volume chronology and reference guide set detailing three years of the Mexican Drug War between 2010 and 2012.

Rantburg.com and borderlandbeat.com correspondent and author Chris Covert presents his first non-fiction work detailing the drug and gang related violence in Mexico.

Chris gives us Mexican press dispatches of drug and gang war violence over three years, presented in a multi volume set intended to chronicle the death, violence and mayhem which has dominated Mexico for six years.
Click here for more information


Meet the Mods
In no particular order...


Steve White
Seafarious
Pappy
lotp
Scooter McGruder
john frum
tu3031
badanov
sherry
ryuge
GolfBravoUSMC
Bright Pebbles
trailing wife
Gloria
Fred
Besoeker
Glenmore
Frank G
3dc
Skidmark
Alaska Paul



Better than the average link...



Rantburg was assembled from recycled algorithms in the United States of America. No trees were destroyed in the production of this weblog. We did hurt some, though. Sorry.
3.236.222.124

Help keep the Burg running! Paypal: