China-Japan-Koreas
The China (Proliferation) Syndrome
By Jamyang Norbu

The recent news of the release from house arrest of Pakistan's rogue nuclear scientist A.Q. Khan had leaders and commentators in the free world blowing hot and cold -- as usual. The release was condemned as "a blow to international security" but as always the behind-the-scenes role of China as the leading proliferator of nuclear weapons and delivery technology to rogue states, was studiously ignored. I have commented on this question before (Buying the Dragon's Teeth etc.) but I am returning to it as the likelihood of a nuclear device getting into terrorist hands has now dramatically increased with the rise of the Taliban and the creeping failure, as states, of both Afghanistan and Pakistan. I also hope it will give some of my readers in Dharamshala an idea of the ruthless and Machiavellian extremes to which China is prepared to go to achieve its strategic goals.

Pakistanis may proudly hail Khan as the father of the "Islamic bomb", but what is generally not noted is that Khan's PhD is in metallurgical engineering. Khan was certainly responsible for stealing blue prints for the manufacture of enriched uranium from a Dutch laboratory in 1972 and he was put in charge of Pakistan's uranium enrichment program in 1976. But he was not involved with the actual design, development and testing of Pakistan's nuclear weapons. He wasn't even living in the country when Pakistan's nuclear weapon program was secretly launched in 1972.

A New York Times report describes China's vital contribution to the genesis of Pakistan's nuclear program. "China, a staunch ally of Pakistan's, provided blueprints for the bomb, as well as highly enriched uranium, tritium, scientists and key components for a nuclear weapons production complex, among other crucial tools. 'Without China's help, Pakistan's bomb would not exist' said Gary Milhollin, a leading expert on the spread of nuclear weapons."[1]

According to a survey of WMD proliferation published by the Carnegie Endowment for International Peace, "China's assistance to Pakistan's nuclear program over the past 15 years may have been critical to Pakistan's nuclear weapon breakthroughs in the 1980s. China was believed to have supplied Pakistan with the plans for one of its earlier nuclear bombs and possibly to have provided enough highly enriched uranium for two such weapons."[2] The Carnegie Endowment supported survey also details China's assistance to Pakistan in the construction of plutonium production reactor at Khusab and an unsafeguarded plutonium reprocessing facility at Chasma, giving Pakistan, for the first time, a dependable source of plutonium for use in nuclear weapons.

India was initially ahead not only of Pakistan, but even China, in the nuclear field. In the fifties the Indian leadership and scientific community generally subscribed (somewhat naively in retrospect) to the Nehruvian vision of the upliftment of the third world through the peaceful harnessing of nuclear energy, while from the start China's "...nuclear effort (aided substantially by the USSR) remained almost exclusively military". In 1955, India's top nuclear scientist, Homi Bhabha, was president of the landmark international Atoms for Peace Conference in Geneva. India's first nuclear plant (1957) at Trombay "seemed open and aboveboard. There was no secrecy about it."

The irony is that India's nuclear weapons program resulted directly from two Chinese actions: the 1962 military attack on India and the 1964 explosion of China's first nuclear bomb. "The Chinese bomb hurt Bhabha's pride as much as his patriotism."[3] Within weeks Bhabha was calling for a nuclear deterrent, and in a few months Indian prime-minister Lal Bahadur Shastri gave the go-ahead. But Bhabha's death and the strong political and moral opposition to the program kept it on hold till 1974 when under Mrs. Indira Gandhi, India conducted its first test.

Pakistan's nuclear arsenal and superior delivery system has in a real sense neutralized India's overwhelming advantage in conventional military terms that it enjoyed over Pakistan. By building up Pakistan's nuclear arsenal and missile systems, China has effectively checkmated India and blind-sided its challenge as China's main Asian rival.

China has also in a sense checkmated America and its Asian allies, South Korea and Japan, by providing, through its proxy, Pakistan, nuclear weapons technology to North Korea. In June 2002, the CIA delivered a comprehensive analysis of North Korea's nuclear ambitions to President Bush that Pakistan, one of the Bush Administration's important allies in the war against terrorism, and chief recipient of Chinese nuclear technology, was helping North Korea build the bomb."[4] Pakistan's, "A.Q. Khan, is known to have paid at least 13 visits to North Korea."[5]

Furthermore it has given the Beijing the opportunity to assume the moral high ground and set itself up as an honest broker between the USA and North Korea. It has organized a couple of fruitless meetings in Beijing, assigning to itself an assertive mediating role, and never failing to condemn American lack of cooperation for the collapse of the talks.

On February 17, 2004, the Washington Post came out with the story that Libya's nuclear weapon design had come from China. The discovery was made by international inspectors after they studied a package of documents turned over to U.S. officials in November last year by Libyan authorities. "The bomb designs and other papers turned over by Libya have yielded dramatic evidence of China's long-suspected role in transferring nuclear know-how to Pakistan." The Post story also mentioned that "the packet of documents, some of which included text in Chinese, contained detailed, step-by-step instructions for assembling an implosion-type nuclear bomb that could fit atop a large ballistic missile. They also included technical instructions for manufacturing components for the device, the officials and experts said."[6]

China's actions "were irresponsible and short-sighted, and raise questions about what else China provided to Pakistan's nuclear program,"[7] said David Albright, a nuclear physicist and former U.N. weapons inspector in Iraq.

It might be noted that the bomb design for Saddam Hussein's aborted nuclear weapons program was also of Chinese origin.[8]

On June 15, 2004, Reuters reported that congressional investigators from the US-China Economic and Security Review Commission had accused China of sending nuclear technology to Iran in exchange for oil.[9] Pakistan and China signed long-term nuclear cooperation agreements with Iran in 1987 and 1990, respectively. Accords with both countries involved training personnel, and in the case of China, the accord included an agreement to provide Iran with a 27KW miniature neutron source reactor (MNSR) and two 300MW Qinshan power reactors. Western intelligence suspected that Pakistan, which many estimated had succeeded in manufacturing a nuclear bomb in 1986, provided Iran with nuclear assistance. Reports in Western press and leaks from Western government and intelligence sources indicated that Pakistan had trained Iranian scientists in plutonium extraction and possibly gas centrifuge enrichment research.

In January this year a book came out that could be described as a political history of nuclear weapons from the discovery of fission in 1938 to the nuclear train wreck that seems to loom in our future. Thomas Reed and Danny Stillman's The Nuclear Express is as discerning as it is timely. It is also explicit in pointing out and condemning China's sponsorship of the Pakistani program and the reckless "nuclear weapons programs for sale" exporting of technology that it has unleashed. My only complaint, and it is perhaps nit-picking, is that it doesn't address sufficiently what I call China's "nuclear-threat-by-proxy" strategy, whereby through proxies China manages to deliver real nuclear threats to its adversaries, while appearing to remain above the fray.

If it were humanly possible to view the whole thing dispassionately, overlooking the possibility of nuclear conflict in South Asia, North-East Asia and the Middle East, and the potential passage of nuclear weapons into the hands of Islamic terrorists, one can only marvel at the skill and patience with which China has consistently outmaneuvered its many enemies and competitors.
Posted by: john frum || 02/20/2009 13:13 || Comments || Link || E-Mail|| [10798 views] Top|| File under:
Great White North
Time for Canada to stop funding hateful propaganda
Never bite the hand that feeds you. It's a foundational lesson; but one that Khaled Mouammar, leader of the Canadian Arab Federation, seems to have missed and it's about to cost him . . . big time.

Mouammar used his platform at an anti-Israel rally to call federal Immigration Minister Jason Kenney "a professional whore" for supporting Israel's recent military offensive in Gaza and to stick it to all politicians who refuse to condemn Israel by saying they have "lost their tongues."Once the blaming started, it must've been hard to stop since he then denounced the media for "misinforming" Canadians with misleading coverage. In doing so, he not only took a swipe at the man who holds the purse strings for the CAF's federal funding, but at all Canadians who provide tax dollars to help cultural groups to integrate into Canadian culture.

That's when Kenney finally decided it was time to hold Mouammar and other publicly-funded groups responsible for their rhetoric by saying the government would slash funding for groups that express anti-Semitic sentiments. He told an international conference on anti-Semitism in London, England, that organizations are "free within . . . the law and . . . freedom of expression, to speak their mind," but "we should not be rewarding those who express views that are contrary to Canada's best liberal values of tolerance and mutual respect."He then encouraged other governments to take a similar "zero tolerance approach" to anti-Semitism.

Bravo, Kenney. Recent statistics show we have to be vigilant in this area. A 2007 B'nai B'rith audit recorded more than 1,000 anti-Semitic incidents in Canada, a rate that is up 11 per cent from 2006 and double that of 2002. Clearly, there's a trend that needs to be reversed.

The CAF currently has a two-year, $447,000 government grant to help new immigrants settle into Toronto through language training and job search workshops. Although Mouammar claims the cut will only hurt new immigrants, the bottom line is that he is their leader and he is responsible to do what he can to help them --even if that means keeping his mouth shut. Neither does it matter what the money is used for. If there is any concern about hateful perspectives being promoted through the use of public funds, it has to stop.

If the Canadian government is perceived as supporting hateful activities and ideologies, it can wrongly strike intimidation into the hearts of new immigrants who have turned to Canada to escape ethnic hatred--not to be indoctrinated in more hatred through government programs. More than that, it would have huge implications in how the rest of the world perceives Canada as a champion of tolerance.

The CAF has long undertaken anti-Semitic activities. During the 2006 Liberal leadership race, Mouammar circulated an e-mail asking people not to vote for Bob Rae because his wife was involved in the Jewish community. More recently, the CAF distributed propaganda videos on behalf of Hamas and Islamic Jihad. It also sponsored an essay contest inviting schoolchildren to denounce Israel for the "ethnic cleansing of Palestine." Those activities don't reflect Canadian values--and the essay contest alone should be sufficient to trigger an investigation under hate-crime laws.

In his speech, Kenney also referred to the anti-Semitic words of Mohamed Elmasry. Three years ago, the former president of the Canadian Islamic Congress was investigated for publicly stating that Israelis over the age of 18 are legitimate targets for suicide bombers--on live, Canadian TV. These persistent anti-Semitic activities indicate the issue of funding cultural groups is much broader than I first suggested. Considering it solely within the context of "biting the hand that feeds you" may suggest Kenney has acted in a retaliatory or reactive way when, in fact, he has made a rational, legitimate decision that is good for Canada and was obviously long overdue.

The bottom line is--words matter. So do the tone and implications of words. Nobody knows that more than Elmasry, who was the driving force behind three high-profile hate speech complaints against Maclean's magazine and columnist Mark Steyn over alleged Islamophobia in their opinion writing. He is quick to take action against those who publicly question his words and actions, so one would think he would be just as quick to acknowledge the importance of guarding his own public rhetoric.

It has nothing to do with limiting freedom of speech; it's limiting taxpayer support for groups that don't respect Canadian values and other ethnic groups. They still have the right to say what they want in the public square--but they can do it on their own dime, not mine.
Posted by: ryuge || 02/20/2009 07:20 || Comments || Link || E-Mail|| [10796 views] Top|| File under:
Home Front: Politix
The case for a partisan circus truth commission
By Patrick Leahy

More than 30 years ago, a special Senate investigation peered into abuses that included spying on the American people by their own government. The findings by Senator Frank Church's committee, drawn from testimony spanning 800 witnesses and thousands of pages of government documents, revealed how powerful government surveillance tools were misused against the American people. For instance, the FBI's COINTELPRO operation spent more than two decades searching in vain for communist influence in the NAACP and infiltrated domestic groups that, for example, advocated for women's rights. The Church committee's work led to creation of the Senate Select Committee on Intelligence and later to the Foreign Intelligence Surveillance Act--reforms that largely held until the Bush years.

The parallels with today are clear, and so are the lessons. Then, as in recent years, some were willing, in the name of security, to trade away the people's rights as if they were written in sand, not stone. For much of this decade, we have read about and witnessed such abuses as the scandal at Abu Ghraib, the disclosure of torture memos and the revelations about the warrantless surveillance of Americans.

So what is to be done about the abuses of the Bush years? Some say do nothing, and a few Senators even tried to make Attorney General Eric Holder promise in his confirmation hearings to launch no prosecutions for Bush-era lawbreaking. At the opposite end of the spectrum, others say that even if it takes many years and divides the country and distracts from the urgent priority of fixing the economy, we must prosecute Bush Administration officials to lay down a marker. The courts are already considering congressional subpoenas that were issued earlier as well as claims of privilege and legal immunities. Those cases will stretch out for some time, as would prosecutions--taking even a decade or longer. Moreover, it is easier for prosecutors to net those far down the ladder than those at the top, who set the tone and the policies. There is another option, a middle ground whose overarching goal is to find the truth: we need to get to the bottom of what happened--and why--to make sure it never happens again.

One path to that goal is to appoint a truth-finding panel. We could develop and authorize a person or group of people universally recognized as fair-minded and without an ax to grind. Their straightforward mission would be to find the truth. People would be invited to come forward and share their knowledge and experiences, not for purposes of constructing criminal indictments but to assemble the facts. If needed, such a process could involve subpoena powers and even the authority to obtain immunity from prosecution in order to get to the whole truth.

During the past several years, the U.S. has been deeply divided. This has made our government less productive and our society less civil. President Obama is right in saying that we cannot afford extreme partisanship and debilitating divisions. As we commemorate the Lincoln bicentennial, there is a need, again, "to bind up the nation's wounds." Rather than vengeance, we need an impartial pursuit of what actually happened and a shared understanding of the failures of the recent past.

This is not a step to be taken lightly. We need to see whether there is interest for this in Congress and the new Administration. We need to work through concerns about classified information and claims of Executive privilege. Most of all, we need to see whether the American people are ready to be led down take this path.

In the meantime, Congress will work with the Obama Administration to fix those parts of our government that went off course. But to repair the damage of the past eight years and restore America's reputation and standing in the world, we should not simply turn the page without being able first to read it. A recent USA Today/Gallup poll showed that more than 60% of Americans agree that investigating the failed national-security policies of the past eight years should be considered.

Two years ago, I described the scandals of the Bush-Cheney-Gonzales Justice Department as the worst since Watergate. They were. We are still digging out from the debris. We need to get to the bottom of what went wrong after a dangerous and disastrous diversion from American law and values. The American people have a right to know what their government has done in their names.
Posted by: ryuge || 02/20/2009 06:40 || Comments || Link || E-Mail|| [10802 views] Top|| File under:
Home Front: WoT
The Biden prophecy has come to pass
By Charles Krauthammer

The Biden prophecy has come to pass. Our wacky veep, momentarily inspired, predicted in October that "it will not be six months before the world tests Barack Obama." Biden probably had in mind an eve-of-the-apocalypse drama like the Cuban missile crisis. Instead, Obama's challenges have come in smaller bites. Some are deliberate threats to U.S. interests, others mere probes to ascertain whether the new president has any spine. Preliminary X-rays are not very encouraging.

Consider the long list of brazen Russian provocations:


(a) Pressuring Kyrgyzstan to shut down the U.S. air base in Manas, an absolutely crucial NATO conduit into Afghanistan.

(b) Announcing the formation of a "rapid reaction force" with six former Soviet republics, a regional Russian-led strike force meant to reassert Russian hegemony in the Muslim belt north of Afghanistan.

(c) Planning to establish a Black Sea naval base in Georgia's breakaway province of Abkhazia, conquered by Moscow last summer.

(d) Declaring its intention to deploy offensive Iskander missiles in Kaliningrad if Poland and the Czech Republic go ahead with plans to station an American (anti-Iranian) missile defense system.

President Bush's response to the Kaliningrad deployment -- the threat was issued the day after Obama's election -- was firm. He refused to back down because giving in to Russian threats would leave Poles and Czechs exposed and show the world that, contrary to post-Cold War assumptions, the United States could not be trusted to protect Eastern Europe from Russian bullying.

The Obama response? "Biden Signals U.S. Is Open to Russia Missile Deal," as the New York Times headlined Biden's Feb. 7 Munich speech to a major international gathering. This followed strong messages from the Obama transition team even before the inauguration that Obama was not committed to the missile shield. And just to make sure everyone understood that the Bush policy no longer held, Biden said in Munich that the United States wanted to "press the reset button" on NATO-Russian relations. Not surprisingly, the Obama wobble elicited a favorable reaction from Russia. (There are conflicting reports that Russia might suspend the Kaliningrad blackmail deployment.) The Kremlin must have been equally impressed that the other provocations -- Abkhazia, Kyrgyzstan, the rapid-reaction force -- elicited barely a peep from Washington.

Iran has been similarly charmed by Obama's overtures. A week after the new president went about sending sweet peace signals via al-Arabiya, Iran launched its first homemade Earth satellite. The message is clear. If you can put a satellite into orbit, you can hit any continent with a missile, North America included. And for emphasis, after the roundhouse hook, came the poke in the eye. A U.S. women's badminton team had been invited to Iran. Here was a chance for "ping-pong diplomacy" with the accommodating new president, a sporting venture meant to suggest the possibility of warmer relations. On Feb. 4, Tehran denied the team entry into Iran.

Then, just in case Obama failed to get the message, Iran's parliament speaker rose in Munich to offer his response to Obama's olive branch. Executive summary: Thank you very much. After you acknowledge 60 years of crimes against us, change not just your tone but your policies, and abandon the Zionist criminal entity, we might deign to talk to you.

With a grinning Goliath staggering about sporting a "kick me" sign on his back, even reputed allies joined the fun. Pakistan freed from house arrest A.Q. Khan, the notorious proliferator who sold nuclear technology to North Korea, Libya and Iran. Ten days later, Islamabad capitulated to the Taliban, turning over to its tender mercies the Swat Valley, 100 miles from the capital. Not only will sharia law now reign there, but members of the democratically elected secular party will be hunted as the Pakistani army stands down. These Pakistani capitulations may account for Obama's hastily announced 17,000-troop increase in Afghanistan even before his various heralded reviews of the mission have been completed. Hasty, unexplained, but at least something. Other than that, a month of pummeling has been met with utter passivity.

I would like to think the supine posture is attributable to a rookie leader otherwise preoccupied (i.e., domestically), leading a foreign policy team as yet unorganized if not disoriented. But when the State Department says that Hugo Chavez's president-for-life referendum, which was preceded by a sham government-controlled campaign featuring the tear-gassing of the opposition, was "for the most part . . . a process that was fully consistent with democratic process," you have to wonder if Month One is not a harbinger of things to come.
Posted by: ryuge || 02/20/2009 07:36 || Comments || Link || E-Mail|| [10803 views] Top|| File under:
India-Pakistan
Swat a ruse to regain Kabul
By Ashok Malik

This month, Pakistan has sent two asymmetrical signals in terms of the war against terror. One, Islamabad finally admitted the November 26 attack on Mumbai was masterminded within Pakistani territory. It seemed to make efforts to arrest or otherwise control Lashkar-e-Tayyeba operatives waging jihad against India.

Two, somewhat contradictorily, the Pakistani Government approved an agreement between the administration of the North-West Frontier Province and the Tehreek-e-Nifaz-e-Shariat-e-Muhammadi, one of the many front organisations of what is called the Pakistani Taliban, to introduce shari'ah and religious courts in Malakand division and its seven districts.

One of the seven districts is Swat, which has fallen to Taliban militias in recent weeks. The Pakistani Government has claimed that Maulana Sufi Mohammed, the leader of the TNSM, has promised to ask Pakistani Taliban forces to give up warfare.

However, analysts in Islamabad have pointed out that Sufi Mohammed was influential in the 1990s but is a spent force now. His leverage with his estranged son-in-law — Maulana Fazlullah, who led the Taliban forces in the 'conquest' of Swat — is limited. Neither can he speak for Maulana Fazlullah's comrade Baitullah Mahsud, commander of the Tehreek-e-Taliban, the collective of Pakistani Taliban private armies.

As such, the 'peace pact' in the NWFP is as likely to fail as the agreement between Gen Pervez Musharraf and assorted tribal elders in North Waziristan in September 2006. It led to the scaling back of the military offensive against the Taliban in exchange for vague promises of the cessation of jihadi activity.

North Waziristan is a component of the Federally Administered Tribal Areas, which is immediately to the west of the NWFP. Both regions border Afghanistan and have become sanctuaries for Taliban and Al-Qaeda affiliates fighting American forces.

In 2006, Gen Musharraf had sold the 'Waziristan Accord' as an attempt to use local tribal traditions to isolate religious extremists. It was presented as a tactical retreat but a strategic advance. It turned out to be a hoax.

The chess moves — admitting to guilt in the 26/11 attack and introducing shari'ah in the NWFP — would appear to cancel out each other. Is there a method to Islamabad's schizophrenia?

Superficially, the Pakistani establishment was sending a straightforward message to Mr Richard Holbrooke, the United States special representative whose visit coincided with the actions. It was that Islamabad was a willing ally and trying to help with Mumbai. On the other hand, it faced a compelling military threat in Swat and elsewhere.

There is, however, a more cynical view. Anticipating Mr Holbrooke's tough message, the Pakistani military-strategic core was also creating a number of diversionary 'crises' and smoke-screens so that expectations on it to deliver would be minimal.

Having annexed Swat Valley, the Taliban may be only a short distance from Islamabad, but would it be prudent to see a takeover of the Pakistani capital as logical? It is worth noting that there are no essential differences between the strategic goals of the Tehreek-e-Taliban and the Pakistani Army/ISI.

There may be varied opinions on whether, for instance, America is partially useful or implacably hostile — or on the degree of Islamisation the predominantly-Punjabi Pakistani elite must be subject to. These are concerns for the long term. Right now the Pakistani Army is playing a short-term game, with an immediate and, it feels, realisable prize.

The priority for the Generals in Rawalpindi as well as the intersecting Taliban militias on either side of the Durand Line is to regain control of Kabul. This is the greater jihad. For the moment, Kashmir is the lesser jihad; it can be revved up later. That is why Islamabad is pragmatic enough to be willing to sacrifice low-level LeT assets.

The Swat agreement is going to be held up as a template deal with the so-called 'moderate Taliban' and with elements within the Islamist collective that are apparently amenable to a political solution. There are three reasons why the Pakistanis hope they will be heard.

First, while US President Barack Obama is committed to intensifying operations in Afghanistan — and the Taliban is already apprehending a 'Spring Surge' — it is questionable whether America has the stomach for a potentially 20-year military commitment to the region.

Already there is talk in Washington, DC, of less ambitious goals for Afghanistan. The objective of nation-building is gradually giving way to that of containment. Admittedly this is not the only assessment in the US capital but it is one that has more takers than at any time since 9/11.

Second, America's oldest ally, Britain, is clearly tired. It has experienced military reverses in Afghanistan's Helmand province. That aside, it fears a renewed war — as Mr Obama has promised — will lead to retaliatory strikes by Al Qaeda sleeper cells among British Pakistani communities. America, with its relatively robust integration model, will be sequestered; Britain worries it will bear the brunt.

An idea of British anxiety was provided, albeit crudely, by Foreign Secretary David Miliband when he visited India and said the global conflict against Islamist terror was more or less a myth. More recently, Britain has appointed Sir Sherard Cowper-Coles as its special envoy to Afghanistan and Pakistan — he is Mr Holbrooke's equivalent.

In his earlier job as Ambassador in Kabul, Sir Sherard was famously sceptical of winning the war. He is expected to spend the coming months seeking the 'moderate Taliban'. No doubt Islamabad will help him by exhibiting suitable candidates of its own.

Third, Afghanistan is due to hold its presidential election in August. The US is certain to dump President Hamid Karzai, convinced he has failed. His family's alleged links with the opium trade are also being used against him. Mr Holbrooke, for one, has "long held the view that Karzai is inept", according to a Washington-based source. The Pakistanis want to see Mr Karzai go, as they consider him too India-friendly.

The search is on for a new Afghan President. Islamabad is determined that it must have its man, and must regain the grip on Kabul that it lost after the Taliban forces were routed in November 2001. All its exertions — whether small concessions to India or alarmism about Swat — are aimed at enhancing bargaining ability and ensuring the West gives it a greater say in who runs Kabul.

After all, as the Pakistanis believe, some day the Americans will leave.
Posted by: john frum || 02/20/2009 16:13 || Comments || Link || E-Mail|| [10796 views] Top|| File under:
Home Front Economy
Bank Nationalization and the April First-Quarter Economic Results.
Long regarded in the US as a folly of Europeans, nationalisation is gaining rapid acceptance among Washington opinion-formers -- and not just with Alan Greenspan, former Federal Reserve chairman. Perhaps stranger still, many of those talking about nationalising banks are Republicans.

Lindsey Graham, the Republican senator for South Carolina, says that many of his colleagues, including John McCain, the defeated presidential candidate, agree with his view that nationalisation of some banks should be "on the table".

Mr Graham says that people across the US accept his argument that it is untenable to keep throwing good money after bad into institutions such as Citigroup and Bank of America, which now have a lower net value than the amount of public funds they have received. "You should not get caught up on a word [nationalisation]," he told the Financial Times in an interview. "I would argue that we cannot be ideologically a little bit pregnant. It doesn't matter what you call it, but we can't keep on funding these zombie banks [without gaining public control]. That's what the Japanese did."

Barack Obama, the president, who has tried to avoid panicking lawmakers and markets by entertaining the idea, has moved more towards what he calls the "Swedish model" -- an approach backed strongly by Mr Graham. In the early 1990s Sweden nationalised its banking sector then auctioned banks having cleaned up balance sheets. "In limited circumstances the Swedish model makes sense for the US," says Mr Graham.

Mr Obama last weekend made clear he was leaning more towards the Swedish model than to the piecemeal approach taken in Japan, which many would argue is the direction US public policy appears to be heading. "They [the Japanese] sort of papered things over," Mr Obama said. "They never really bit the bullet . . . and so you never got credit flowing the way it should have, and the bad assets in their system just corroded the economy for a long period of time."

Administration officials acknowledge that the rescue plan unveiled by Tim Geithner, Treasury secretary, last week could result in the temporary nationalisation of some weak banks. The plan sets out a framework for revealing the extent of the likely credit losses facing banks. Most private sector analysts believe the exercise will reveal that some banks have large capital shortfalls.

Policymakers acknowledge that if this is indeed the case, it will be difficult for those with the largest shortfalls to raise the required equity from the markets, in which case the government would probably have to take temporary control. Moreover, while nationalisation remains taboo in some political circles it is increasingly openly discussed among past and present economic policymakers of all leanings.

"In this country nationalisation of some banks -- not the whole banking sector -- should be a last resort, but it should definitely now be on the table," said David Walker, president of the Peterson Foundation and a former senior official in the George W. Bush administration.

The time for biting the bullet may also be fast approaching. In early April, big institutions will publish their first-quarter results. If the intervening Treasury stress tests have not by then revealed the true state of their balance sheets, then their first-quarter results may do so. "The first week in April -- that's when the children's party is over," says Chris Whalen, co-founder of Institutional Risk Analytics. "That is when the obvious will become apparent."

The Obama administration remains opposed to federal control. Mr Geithner last week said: "Governments are terrible managers of bad assets."

Others say he may eventually face no choice. "The danger we face is a Freddie Mac/Fannie Mae scenario where government gives the banking sector guarantees and then socialises the losses," says Adam Posen, an economist. "That's the worst thing we could do."


The Long Knives are coming! Powder dry and wompum belts full come April.
Posted by: Besoeker || 02/20/2009 16:25 || Comments || Link || E-Mail|| [10795 views] Top|| File under:
Fannie Mae Eases Credit To Aid Mortgage Lending (from 1999)
Steven A. Holmes
Published: September 30, 1999

In a move that could help increase home ownership rates among minorities and low-income consumers, the Fannie Mae Corporation is easing the credit requirements on loans that it will purchase from banks and other lenders.

The action, which will begin as a pilot program involving 24 banks in 15 markets -- including the New York metropolitan region -- will encourage those banks to extend home mortgages to individuals whose credit is generally not good enough to qualify for conventional loans. Fannie Mae officials say they hope to make it a nationwide program by next spring.

Fannie Mae, the nation's biggest underwriter of home mortgages, has been under increasing pressure from the Clinton Administration to expand mortgage loans among low and moderate income people and felt pressure from stock holders to maintain its phenomenal growth in profits.

In addition, banks, thrift institutions and mortgage companies have been pressing Fannie Mae to help them make more loans to so-called subprime borrowers. These borrowers whose incomes, credit ratings and savings are not good enough to qualify for conventional loans, can only get loans from finance companies that charge much higher interest rates -- anywhere from three to four percentage points higher than conventional loans.

''Fannie Mae has expanded home ownership for millions of families in the 1990's by reducing down payment requirements,'' said Franklin D. Raines, Fannie Mae's chairman and chief executive officer. ''Yet there remain too many borrowers whose credit is just a notch below what our underwriting has required who have been relegated to paying significantly higher mortgage rates in the so-called subprime market.''

Demographic information on these borrowers is sketchy. But at least one study indicates that 18 percent of the loans in the subprime market went to black borrowers, compared to 5 per cent of loans in the conventional loan market.

In moving, even tentatively, into this new area of lending, Fannie Mae is taking on significantly more risk, which may not pose any difficulties during flush economic times. But the government-subsidized corporation may run into trouble in an economic downturn, prompting a government rescue similar to that of the savings and loan industry in the 1980's.

''From the perspective of many people, including me, this is another thrift industry growing up around us,'' said Peter Wallison a resident fellow at the American Enterprise Institute. ''If they fail, the government will have to step up and bail them out the way it stepped up and bailed out the thrift industry.''

Under Fannie Mae's pilot program, consumers who qualify can secure a mortgage with an interest rate one percentage point above that of a conventional, 30-year fixed rate mortgage of less than $240,000 -- a rate that currently averages about 7.76 per cent. If the borrower makes his or her monthly payments on time for two years, the one percentage point premium is dropped.

Fannie Mae, the nation's biggest underwriter of home mortgages, does not lend money directly to consumers. Instead, it purchases loans that banks make on what is called the secondary market. By expanding the type of loans that it will buy, Fannie Mae is hoping to spur banks to make more loans to people with less-than-stellar credit ratings.

Fannie Mae officials stress that the new mortgages will be extended to all potential borrowers who can qualify for a mortgage. But they add that the move is intended in part to increase the number of minority and low income home owners who tend to have worse credit ratings than non-Hispanic whites.

Home ownership has, in fact, exploded among minorities during the economic boom of the 1990's. The number of mortgages extended to Hispanic applicants jumped by 87.2 per cent from 1993 to 1998, according to Harvard University's Joint Center for Housing Studies. During that same period the number of African Americans who got mortgages to buy a home increased by 71.9 per cent and the number of Asian Americans by 46.3 per cent.


Posted by: Besoeker || 02/20/2009 15:59 || Comments || Link || E-Mail|| [10795 views] Top|| File under:
Home Front: Culture Wars
Nation of Cowards?
So says Eric Holder, but what's really cowardly is racial dishonesty.

Attorney General Eric Holder, a Clinton administration retread, wants to revive Bill Clinton's National Conversation on Race. (What's next? Hillarycare?) Holder recently told his Justice Department employees that the United States was a "nation of cowards" for not talking more about race. "It is an issue we have never been at ease with and, given our nation's history, this is in some ways understandable," Holder said. "If we are to make progress in this area, we must feel comfortable enough with one another and tolerant enough of each other to have frank conversations about the racial matters that continue to divide us."

Is he nuts? Leave aside for a moment Holder's purely decorative call for a "frank" conversation about race. The Clinton-era Conversation also purported to be frank, and we know what that meant: a one-sided litany of white injustices. Please raise your hand if you haven't heard the following bromides about "the racial matters that continue to divide us" more times than you can count: Police stop and arrest blacks at disproportionate rates because of racism; blacks are disproportionately in prison because of racism; blacks are failing in school because of racist inequities in school funding; the black poverty rate is the highest in the country because of racism; blacks were given mortgages that they couldn't afford because of racism. I will stop there.
Continued on Page 49
Posted by: tu3031 || 02/20/2009 09:55 || Comments || Link || E-Mail|| [10803 views] Top|| File under:
Who's in the News
75
[untagged]
5
Govt of Pakistan
4
Hamas
2
Iraqi Insurgency
2
Palestinian Authority
2
TNSM
2
al-Qaeda in Pakistan
2
Govt of Iran
1
Abu Sayyaf
1
al-Shabaab
1
TTP
1
Islamic Courts
1
Jamaat-ul-Mujahideen Bangladesh
1
Govt of Syria
1
Hezbollah
Bookmark
E-Mail Me
The Classics
The O Club
Rantburg Store
The Bloids
The Never-ending Story
Thugburg
Gulf War I
The Way We Were
Bio
Merry-Go-Blog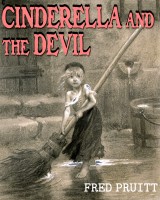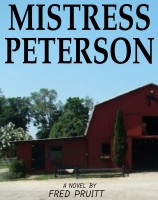 On Sale now!


A multi-volume chronology and reference guide set detailing three years of the Mexican Drug War between 2010 and 2012.

Rantburg.com and borderlandbeat.com correspondent and author Chris Covert presents his first non-fiction work detailing the drug and gang related violence in Mexico.

Chris gives us Mexican press dispatches of drug and gang war violence over three years, presented in a multi volume set intended to chronicle the death, violence and mayhem which has dominated Mexico for six years.
Click here for more information


Meet the Mods
In no particular order...


Steve White
Seafarious
tu3031
badanov
sherry
ryuge
GolfBravoUSMC
Bright Pebbles
trailing wife
Gloria
Fred
Besoeker
Glenmore
Frank G
3dc
Skidmark



Better than the average link...



Rantburg was assembled from recycled algorithms in the United States of America. No trees were destroyed in the production of this weblog. We did hurt some, though. Sorry.
3.225.221.130

Help keep the Burg running! Paypal: