Afghanistan
West risks repeating Soviet mistakes in Afghanistan
The foreign warplanes swooped in just as the Afghan village of Ali Mardan was celebrating a wedding. Bombs slammed into the crowded village square, killing 30 men, women and children. After the smoke cleared and the dead were buried, all the able-bodied men left alive took up arms against the invaders.

That was 1982 and the warplanes belonged to the Soviet Union, but 20 years after the last Soviet soldier left Afghanistan on Sunday, U.S. and NATO troops are all too often making the same mistakes and could run the same risk of being driven out.

A string of bungled U.S. and NATO air strikes killed 455 Afghan civilians last year, according to the United Nations. Wedding parties seem to be particularly at risk, perhaps due to the crowds of people, some of them firing weapons in the air.

U.S. planes bombed two Afghan weddings last year alone.

Memories are long in Afghanistan and revenge is a duty.

In the mud-brick homes of Ali Mardan, close to the Afghan capital Kabul, villagers still visit the graves of those killed in the Soviet bombardment and keep photographs of the dead to remind the living of the cruelty of war.

"I was nine years-old. It was early in the morning during my sister's wedding when the jets bombed us," said Abdul Bashir. "You can see I lost one of my eyes, and my teeth. My brother was wounded. My sister, father and my aunt were martyred," he said. "I can never forget."

QUAGMIRE

Soviet leaders were at first reluctant to respond to repeated requests from Kabul's Marxist government to send troops to help quash resistance from rural Islamic fighters, fearing getting bogged down in Afghanistan, just as the British had in the 19th Century. But on December 25, 1979, hundreds of Soviet tanks rumbled across the border into northern Afghanistan and large numbers of airborne troops landed at Kabul airport.

Despite deploying up to 120,000 soldiers, supported by 300,000 Afghan government forces, the Soviets failed to crush the insurgency by Afghan mujahideen fighters who were backed by U.S. guns and money and had bases inside neighboring Pakistan.

Some 15,000 Soviet troops were killed before Moscow decided the war could not be won and pulled out its forces in 1989. By that time, 1 million Afghans had lost their lives and another 5 million become refugees in neighboring Pakistan and Iran.

The tables are now turned and the United States is considering whether to send another 25,000 troops to add to the nearly 70,000 Western forces locked in a bitter stalemate with Taliban-led insurgents in south and eastern Afghanistan.

"I tell you this for sure, that if NATO and America put all their attention on fighting, and invest only in the military, they will not win," former mujahideen leader and ex-President Burhanuddin Rabbani told Reuters.

PEACE THOUGH PROGRESS?

President Barack Obama's new administration is also planning a large increase in spending on development assistance to Afghanistan, more than seven years after the 2001 U.S.-led invasion of one of the poorest countries in the world.

But the Soviets also tried to bring progress to deeply conservative and traditional Afghanistan and in many ways their record was more impressive than that of the West so far.

Most of Afghanistan's roads, ministries, major schools and hospitals were Soviet-built. Even now, many of the upper echelons of the civil service, army and police are Soviet trained.

The rows of apartment blocks around Kabul were all built by the Soviets. Though many are now shabby and pock-marked with bullet holes from the civil war, they are still highly prized as no public housing has been built since. "These residential buildings are the achievement of the Russians," said Abdul Ghani Rahpore, who lives in one of the blocks. "Now there are 40 countries stationed in this country but they haven't made any achievements that benefit the people."

But any gains the Soviets made through development and building the Afghan government's capacity were scuppered by the resentment and anger their devastating bombing raids caused. That is a lesson U.S. and NATO forces should learn from the experience of their former Cold War adversary.

"I don't think NATO has fully understood just how serious this issue is," said a Kabul-based Western analyst. "They certainly have done what they can to try to avoid civilian casualties from air strikes, but I just don't think they have grasped how central it is to informing the views of the nation."

Added Rabbani: "There have already been some mistakes during military operations and the mistakes are continually being repeated. This is the same mistake the Soviets made."
Posted by: GolfBravoUSMC || 02/16/2009 02:40 || Comments || Link || E-Mail|| [6472 views] Top|| File under:
China-Japan-Koreas
Norks may opt for tensions over peace offer
What would we do without analysts?

By Jon Herskovitz - Analysis

SEOUL (Reuters) - North Korea may feel it can extract more from the international community by raising tensions than by accepting Washington's olive branch of normal ties in return for scrapping its nuclear arms programme. The North, while likely to welcome the U.S. gesture, probably believes it will have a better bargaining position over the long term if its first steps towards the new Obama administration are provocative and not conciliatory, analysts said at the weekend.


Since they think Bambi can be easily rolled ...

In a speech on Friday, U.S. Secretary of State Hillary Clinton offered North Korea a peace treaty, normal ties and aid if it eliminated its nuclear weapons programme.


Did she offer a pony? An edible pony?

North Korea has made no direct response to Clinton but its KCNA news agency quoted number two leader Kim Yong-nam as saying Pyongyang "will as ever develop the relations with the countries which are friendly towards it."

Clinton's offer, made before she visits key Asian nations including South Korea this week, follows a month of angry rhetoric from Pyongyang at the government in Seoul and reports the North is preparing to test-fire its missiles. "The Obama administration is clearly sending the signal that it is serious about negotiations and testing the North Koreans to see if they are serious," said Peter Beck, a specialist in Korean affairs at the American University in Washington.


They're also sending a signal that they're disregarding the hard-won knowledge of the Norks behavior towards treaties and deals ...

Clinton's statement marked a continuation of former President George W. Bush's eventual policy on North Korea, but the early call for talks is a sharp departure from Bush who began his term by trying to isolate the impoverished and reclusive state.

Clinton also said she hoped North Korea, which is reported to have made preparations to test its longest-range missile, would not engage in what she called "provocative" actions that would make it more difficult to work with Pyongyang. "North Korea may be looking to stir things up early in the Obama administration by testing its weapons systems to increase its bargaining leverage," said a diplomatic source in Seoul.

Outgoing chief U.S. negotiator for North Korea, Chris Hill, told reporters Pyongyang needed to get on with denuclearisation. "We have too many interruptions. Some interruptions slow that down too much," he told reporters in Seoul ahead of Clinton's trip.

South Korea has not commented on Clinton's statement. Neither has Japan nor China, countries Clinton will also visit, but all three capitals are likely to welcome the positive tone on a subject expected to feature high on her agenda.

The South Korean President Lee Myung-bak has infuriated his destitute neighbour by cutting off what once had been a free flow of unconditional aid shortly after taking office a year ago.

In Pyongyang, North Korea is busy preparing to celebrate the 67th birthday of leader Kim Jong-il on Monday. But a pro-North Korea newspaper published in Japan that has close ties to the North's leaders said at the weekend that Pyongyang feels the United States is still making hostile moves towards it through its military presence in South Korea. "Ahead of Clinton's visit to Asia, the media has made noise about North Korea preparing to launch long-range missiles, but they have never told of the serious military movements the U.S. and South Korean armed force were making," the paper said.

Zhang Liangui, a Chinese expert on North Korea at the Central Party School, a leading institute in Beijing, said the friendly words from Clinton were unlikely to prompt Pyongyang to shift its stance on nuclear weapons or defer any missile tests. "North Korea has its own rules of behaviour and its own objectives for developing nuclear weapons and testing missiles. Some people say the goal of the missile test is to pressure other countries, to enhance the North's influence," Zhang said. "But I think their real goal is very simple -- they really want to have nuclear weapons and missiles. That's their basic policy, and it's not going to change, certainly not because of a speech."

He said Clinton's visit may weigh on the North's decision on when to test missiles, but added the tests would go ahead.

North Korea, which for years has used its military threat to squeeze concessions out of regional powers, has dragged down international nuclear disarmament talks by failing to agree to calls that it accept a system to check its nuclear claims. The North tested a nuclear device in 2006.

Officials in the South said North Korea might also soon fire short-range missiles, which can be set off with little notice, towards a disputed Yellow Sea border off the west coast of the peninsula that has been the scene of deadly naval clashes. The North has been assembling its longest-range Taepodong-2 missile and could launch it by the end of this month, the South's biggest newspaper said last week quoting intelligence sources.
Posted by: Steve White || 02/16/2009 00:00 || Comments || Link || E-Mail|| [6470 views] Top|| File under:
Home Front: WoT
Headless body in gutless press
By Mark Steyn

Just asking, but are beheadings common in western New York? I used to spend a lot of time in that neck of the woods and I don't remember decapitation as a routine form of murder. Yet the killing of Aasiya Hassan seems to have elicited a very muted response.

When poor Mrs Hassan's husband launched his TV network to counter negative stereotypes of Muslims, he had no difficulty generating column inches, as far afield as The Columbus Dispatch, The Detroit Free Press, The San Jose Mercury News, Variety, NBC News, the Voice of America and the Canadian Press. The Rochester Democrat & Chronicle put the couple on the front page under the headline "Infant TV Network Unveils The Face Of Muslim News".

But, when Muzzammil Hassan kills his wife and "the face of Muslim news" is unveiled rather more literally, detached from her corpse at his TV studios, it's all he can do to make the local press - page 26 of Newsday, plus The Buffalo News, and a very oddly angled piece in the usually gung-ho New York Post, "Buffalo Beheading: Money Woe Spurred Slay".


Rest at link
Posted by: ed || 02/16/2009 00:00 || Comments || Link || E-Mail|| [6468 views] Top|| File under:
Israel-Palestine-Jordan
Outgoing Olmert Government Opening Pandora's Box
Not only are they contemplating some kind of a deal that ties Gilad Shalit's release to a hudna with Hamas, but they're contemplating the release of another major terrorist so as to bolster the terrorist group Fatah. Fatah is no friend of Israel and seeks Israel's destruction no less so than Hamas, but are more likely to see Israel destroyed by paper cuts than through suicide bombers at present.
Posted by: Uneaper Glinens8435 || 02/16/2009 00:00 || Comments || Link || E-Mail|| [6470 views] Top|| File under:
Home Front Economy
Saudi Oil Minister Warns Against Hasty Transition to Renewable Energy
According to Saudi Arabia's Oil Minister Ali Naimi, renewable energy sources are not fully equipped to meet the world's energy demands and that governments should avoid making huge investments in developing clean energy systems.

At a conference in Houston, Mr. Naimi argued that recent injection of billions of dollars by governments to develop renewable energy systems could lead to the collapse of the oil industry. He said that such steps would drive away investors which would hurt the oil producing nations as demand and prices of oil products has been falling sharply. His remarks were clearly aimed at the Obama administration which is reversing President Bush's policies by openly encouraging massive investments in the renewable energy sector.

United States has been a 'close friend' and seeing President Obama acting on his promise of energy independence seemed to have alarmed the Saudis. Bills approving of oil exploration along the US coasts, massive subsidies for renewable energy projects and Obama administration's intent to reduce carbon emissions means a medium to long-term decline in oil imports and which have left the Saudis (and OPEC) concerned.

Addressing concerns about the rapid growth in renewable energy investment around the world, the minister said:

"We must be mindful that efforts to rapidly promote alternatives could have a 'chilling effect' on investment in the oil sector. A nightmare scenario would be created if alternative energy supplies fail to meet overly optimistic expectations, while traditional energy suppliers scale back investment."


Posted by: tipper || 02/16/2009 19:48 || Comments || Link || E-Mail|| [6478 views] Top|| File under:
Home Front Economy
Obama's Rhetoric Is the Real 'Catastrophe'
President Barack Obama has turned fearmongering into an art form. He has repeatedly raised the specter of another Great Depression. First, he did so to win votes in the November election. He has done so again recently to sway congressional votes for his stimulus package.

In his remarks, every gloomy statistic on the economy becomes a harbinger of doom. As he tells it, today's economy is the worst since the Great Depression. Without his Recovery and Reinvestment Act, he says, the economy will fall back into that abyss and may never recover.

This fearmongering may be good politics, but it is bad history and bad economics. It is bad history because our current economic woes don't come close to those of the 1930s. At worst, a comparison to the 1981-82 recession might be appropriate. Consider the job losses that Mr. Obama always cites. In the last year, the U.S. economy shed 3.4 million jobs. That's a grim statistic for sure, but represents just 2.2% of the labor force. From November 1981 to October 1982, 2.4 million jobs were lost -- fewer in number than today, but the labor force was smaller. So 1981-82 job losses totaled 2.2% of the labor force, the same as now.

Job losses in the Great Depression were of an entirely different magnitude. In 1930, the economy shed 4.8% of the labor force. In 1931, 6.5%. And then in 1932, another 7.1%. Jobs were being lost at double or triple the rate of 2008-09 or 1981-82.

This was reflected in unemployment rates. The latest survey pegs U.S. unemployment at 7.6%. That's more than three percentage points below the 1982 peak (10.8%) and not even a third of the peak in 1932 (25.2%). You simply can't equate 7.6% unemployment with the Great Depression.

Other economic statistics also dispel any analogy between today's economic woes and the Great Depression. Real gross domestic product (GDP) rose in 2008, despite a bad fourth quarter. The Congressional Budget Office projects a GDP decline of 2% in 2009. That's comparable to 1982, when GDP contracted by 1.9%. It is nothing like 1930, when GDP fell by 9%, or 1931, when GDP contracted by another 8%, or 1932, when it fell yet another 13%.

Auto production last year declined by roughly 25%. That looks good compared to 1932, when production shriveled by 90%. The failure of a couple of dozen banks in 2008 just doesn't compare to over 10,000 bank failures in 1933, or even the 3,000-plus bank (Savings & Loan) failures in 1987-88. Stockholders can take some solace from the fact that the recent stock market debacle doesn't come close to the 90% devaluation of the early 1930s.

Mr. Obama's analogies to the Great Depression are not only historically inaccurate, they're also dangerous. Repeated warnings from the White House about a coming economic apocalypse aren't likely to raise consumer and investor expectations for the future. In fact, they have contributed to the continuing decline in consumer confidence that is restraining a spending pickup. Beyond that, fearmongering can trigger a political stampede to embrace a "recovery" package that delivers a lot less than it promises. A more cool-headed assessment of the economy's woes might produce better policies.
Posted by: GolfBravoUSMC || 02/16/2009 02:29 || Comments || Link || E-Mail|| [6464 views] Top|| File under:
Who's in the News
76
[untagged]
4
TNSM
3
Govt of Pakistan
3
Iraqi Insurgency
2
al-Qaeda in Iraq
2
Hamas
1
TTP
1
Govt of Iran
1
al-Qaeda in Pakistan
1
Palestinian Authority
Bookmark
E-Mail Me
The Classics
The O Club
Rantburg Store
The Bloids
The Never-ending Story
Thugburg
Gulf War I
The Way We Were
Bio
Merry-Go-Blog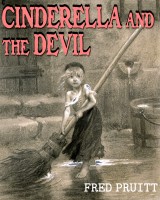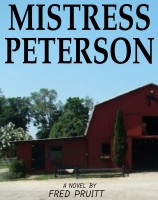 On Sale now!


A multi-volume chronology and reference guide set detailing three years of the Mexican Drug War between 2010 and 2012.

Rantburg.com and borderlandbeat.com correspondent and author Chris Covert presents his first non-fiction work detailing the drug and gang related violence in Mexico.

Chris gives us Mexican press dispatches of drug and gang war violence over three years, presented in a multi volume set intended to chronicle the death, violence and mayhem which has dominated Mexico for six years.
Click here for more information


Meet the Mods
In no particular order...


Steve White
Seafarious
Pappy
lotp
Scooter McGruder
john frum
tu3031
badanov
sherry
ryuge
GolfBravoUSMC
Bright Pebbles
trailing wife
Gloria
Fred
Besoeker
Glenmore
Frank G
3dc
Skidmark
Alaska Paul



Better than the average link...



Rantburg was assembled from recycled algorithms in the United States of America. No trees were destroyed in the production of this weblog. We did hurt some, though. Sorry.
3.238.180.255

Help keep the Burg running! Paypal: