Home Front: Politix
Pigeons, Rats, and Democrats
I went on a bird drive over the weekend; not a bird walk but a two hundred mile bird drive. I drove up to Davis, California, then through some orchard, farm, and ranch country. I eventually finished at a National Wildlife Refuge.

Nice trip; the almond groves were blooming, ranch land was lush and green, lots of young calves with their mothers grazed in the pastures. And, of course, I saw many different bird species: 62 different species of birds including both Bald and Golden Eagles. One thing that I did not see from the time I left San Francisco until I returned was the Rock Dove, commonly known as the regular old city pigeon.

Now, San Francisco is overwhelmed with these disease-spreading, defecating, street-fouling parasites. Certain sections of some streets and parks are so fouled by these disgusting flying rats that people, just because of the literally filthy state of the surroundings, avoid the areas.

Pigeons could be easily eliminated. Most rural areas do not have a pigeon problem. Pigeons exist as a major problem in most large cities of the world because they have a fervent lobbying group that protests loud and long at any practical attempt to control their numbers.

This is how San Francisco, a city the pompously bills itself as "The city that knows how," deals with disagreeable situations. San Francisco had a special commission on pigeons. Here is how the San Francisco Chronicle described it: "After six months of study, a commission appointed by Mayor Willie Brown to deal with the pigeon problem, came up with the following three solutions."

Solution one was to buy Peregrine Falcons that eat pigeons. Solution two was to subsidize homeowners and business owners for "pigeon proofing" their properties. Solution three, increase the fines on people who feed pigeons in non-designated pigeon feeding places.

These solutions were suggested as additions to the three laws San Francisco already had in place for dealing with pigeons: (1) It is against the law to kill pigeons. (2) It is against the law to sterilize pigeons. And (3) it is against the law to live trap and transport the pigeons to a location outside of San Francisco. Hence the three additional suggestions arrived at by the blue ribbon solution committee are typical San Francisco non-starter non-solutions.

Peregrine Falcons are hardly like a Rotweiller or a junkyard dog. They not only don't stay put; they are very territorial and drive off any other Peregrine Falcons. This precludes their making any significant impact on the pigeon population. The second solution was to subsidize property owners for pigeon proofing their buildings. This would take taxpayer dollars from one person to pay someone else to pigeon proof their property. The end result would be the pigeons moving next door to the un-pigeon proofed property of the person whose tax money was used to pigeon proof the neighbor.

The third method was to increase the fines on people who feed pigeons. These are the very people who got the laws passed against doing anything realistic about pigeons to begin with.

In a city that does nothing about people urinating and defecating on the streets and sidewalks, sometimes publicly, fining people who feed pigeons wouldn't have a prayer of accomplishing anything but enriching a few public defenders who would have the juries in tears over a little old lady fined a thousand dollars for giving her leftover sandwich crust to a pigeon. So naturally, San Francisco's pigeon population is increasing to even more unmanageable proportions.

How effective do you think city officials will be in dealing with the problems of a human population and "the homeless," when these morons can't deal with the problem of pigeons?

Any twelve-year-old farm boy knows how to deal with pigeons -- that is why I didn't see any pigeons while driving through two hundred miles of ranch and farmland. Pigeons spread disease and have to compete for food with native birds, (pigeons are an import from North Africa). Not only do they have to compete for food; they have to deal with hawks, foxes, and other predators.

In the large cities of the world, pigeons live off handouts and scraps. The birds that compete for food in the country don't live in the city for a variety of reasons. They build nests in trees and grasslands. Pigeons don't really use nests. They put together a few sticks and nest on window and freeway ledges. Hawks, foxes, and other predators do not exist in cities so the pigeons thrive there. Pigeons are freeloading, parasitic, disease ridden, and disease spreading useless creatures that do very well in large metropolitan areas and can't survive on their own without protection and free food.

This background of the pigeon serves as an analogy with politics. Bird watching has become a very popular pastime in the United States in the past twenty years or so. Because of this vast new interest, many new bird books have been published. Almost all of them have what are called distribution maps for each species covered, which show the parts of the country where you can expect to find that particular species. These maps are color-coded and are generally done quite well.

Now to the crux of this discussion of pigeons: Take a countywide distribution map of the common pigeon whose freeloading habits I have detailed. Superimpose that distribution map over a map of the United States that shows (also color-coded) the counties of this country that voted for Al Gore in the election of 2000 and for John Kerry in 2004 and for Barack Obama. The maps overlap. They are almost an identical match.

I don't think that it is necessary to enlarge on this, but will add a bonus: The Norway Rat, also non-native to the United States, is also a disease spreading, filthy animal that thrives only in large metropolitan areas. The distribution map of the Norway rat is almost identical to that of the pigeon and, hence, that of the counties that voted for Gore, Kerry, and Obama. This is not one of those interesting coincidences that just happen to be. There is a direct relationship between those birds and animals that are freeloading parasites and those parts of the country that overwhelmingly vote Democrat.

You will occasionally find small populations of pigeons in rural areas. They are very different in life habits than their city cousins. Likewise there are Democrats in rural areas who are so completely different from the city Democrats that, if they actually knew what their metropolitan political peers were really like and what they stood for, would change their party immediately. Just as there are pigeons that live in rural areas that are not invasive or overwhelming in filthy habits. There are Democrats in small communities who are sincere believers in a Democrat party that does not exist anymore.

I really do dislike pigeons, but I have finally found a use for them: comparing them to Democrats or Democrats to pigeons. Pigeons are actually of more use since you can eat them.
Posted by: Beavis || 02/07/2009 10:05 || Comments || Link || E-Mail|| [6467 views] Top|| File under:
Barack Obama's magic disappears
"A failure to act, and act now, will turn crisis into a catastrophe."

President Obama, Feb. 4

Catastrophe, mind you. So much for the President who in his inaugural address two weeks earlier declared, "We have chosen hope over fear." Until, that is, you need fear to pass a bill.


And so much for the promise to banish the moneychangers and influence peddlers from the temple. An ostentatious executive order banning lobbyists was immediately followed by the nomination of at least a dozen current or former lobbyists to high positions. Followed by a treasury secretary who allegedly couldn't understand the payroll tax provisions in his 1040. Followed by Tom Daschle, who had to fall on his sword according to the new Washington rule that no cabinet can have more than one tax delinquent.

The Daschle affair was more serious because his offense involved more than taxes. As Michael Kinsley once observed, in Washington the real scandal isn't what's illegal, but what's legal. Not paying taxes is one thing. But what made this case intolerable were the perfectly legal dealings that amassed Daschle $5.2 million in just two years.

He'd been getting $1 million per year from a law firm. But he's neither a lawyer nor a registered lobbyist. You don't get paid this kind of money to instruct partners on the Senate markup process. You get it for picking up the phone and peddling influence.

At least Tim Geithner, the tax-challenged treasury secretary, had been working for years as a humble international civil servant earning nonstratospheric wages. Daschle, who had made another cool million a year (plus chauffeur and Caddy) for unspecified services to a pal's private equity firm, represented everything Obama said he'd come to Washington to upend.

And yet more damaging to Obama's image than all the hypocrisies in the appointment process is his signature bill: the stimulus package. He inexplicably delegated the writing to Nancy Pelosi and the barons of the House. The product, which inevitably carries Obama's name, was not just bad, not just flawed, but a legislative abomination.

It's not just pages and pages of special-interest tax breaks, giveaways and protections, one of which would set off a ruinous Smoot-Hawley trade war. It's not just the waste, such as the $88.6 million for new construction for Milwaukee Public Schools, which, reports the Milwaukee Journal Sentinel, have shrinking enrollment, 15 vacant schools and, quite logically, no plans for new construction.

It's the essential fraud of rushing through a bill in which the normal rules (committee hearings, finding revenue to pay for the programs) are suspended on the grounds that a national emergency requires an immediate job-creating stimulus - and then throwing into it hundreds of billions that have nothing to do with stimulus, that Congress' own budget office says won't be spent until 2011 and beyond, and that are little more than the back-scratching, special-interest, lobby-driven parochialism that Obama came to Washington to abolish. He said.

Not just to abolish but to create something new - a new politics where the moneyed pork-barreling and corrupt logrolling of the past would give way to a bottom-up, grass-roots participatory democracy. That is what made Obama so dazzling and new. Turns out the "fierce urgency of now" includes $150 million for livestock insurance.

The Age of Obama begins with perhaps the greatest frenzy of old-politics influence peddling ever seen in Washington. By the time the stimulus bill reached the Senate, reports The Wall Street Journal, pharmaceutical and high-tech companies were lobbying furiously for a new plan to repatriate overseas profits that would yield major tax savings. California wine growers and Florida citrus producers were fighting to change a single phrase in one provision. Substituting "planted" for "ready to market" would mean a windfall garnered from a new "bonus depreciation" incentive.

After Obama's miraculous 2008 presidential campaign, it was clear that at some point the magical mystery tour would have to end. The nation would rub its eyes and begin to emerge from its reverie. The hallucinatory Obama would give way to the mere mortal. The great ethical transformations promised would be seen as a fairy tale that all Presidents tell - and that this President told better than anyone.

I thought the awakening would take six months. It took two and a half weeks.

Posted by: GolfBravoUSMC || 02/07/2009 05:00 || Comments || Link || E-Mail|| [6469 views] Top|| File under:
Iraq
The Promise of Iraq's Rebirth
When the United States went into Iraq in 2003, Americans had a very limited understanding of the country. Political pundits tended to reduce Iraq to neat categories: an oppressed Shiite majority; a Sunni minority linked to Saddam Hussein's regime; and the Kurds, who had no interest in remaining in Iraq. The strife between these supposedly monolithic communities was often portrayed as permanent and violent.


Thank you, Main Stream Media.


Much has happened since 2003. Iraq has emerged as a complex and sophisticated society with layers of identity and a diversity of loyalties and interests, all of which are in a dynamic state of change as the country makes an untidy yet fundamental transition from absolute dictatorship, through occupation and violence, to the beginning of a functioning parliamentary democracy.

The significance of the recent local elections must be understood within the context of this transition and change. What these elections reveal is far more than the relative strength or popularity of the various political players - though this is important and should be studied carefully. These elections have shown that, finally, those who refused to accept the new order and were determined to defeat it by rendering the country ungovernable through violence have come to realize that they have lost; that the political process is the only game in town and that it is in their best interest to play by the new rules.

Those who had descended upon Iraq to defeat the United States through terrorism, initially finding favor and support from the "rejectionists," have themselves been rejected by the Iraqi people. Their strategy to ignite a sectarian civil war has failed. And though they still pose a threat to security, those extremist Islamists were comprehensively and strategically defeated in a Muslim country, a development of profound significance.


Don't forget your own Prime Minister and police and military forces assisted.


The elements in Iraq who thought that they could dominate and create a new form of dictatorship with the trappings of democracy have discovered that they must accept the principles of power sharing.


Even including Mookie?


Furthermore, the elections have proved wrong those who had claimed that Iraqis could not comprehend democracy and therefore could not abide by its rules. The world watched as millions of ordinary Iraqis, proudly displaying their purple forefingers, declared their desire to choose their leaders, and the leaders themselves demonstrated their ability to make adjustments and compromises.

This is not to say that Iraq has finally and irrevocably arrived at a perfect form of democracy. Far from it. Iraq is still beset by daunting external and internal challenges. It does, however, mean that after defeating the extremists and terrorists among its people and demonstrating a repulsion for sectarianism and a will to stay united, Iraq is set to consolidate all that it has achieved, with considerable help from the United States and others.


It was, perhaps, wise to delay the credit to the Americans until late in the piece.


At the most critical junctures of this transition, Iraqis have demonstrated their independence and unity. This has given them more confidence in their future. Those who thought that they could dominate Iraq from outside, directly or by proxy, surely have realized that their influence will always be limited.

Looking ahead, the exact speed with which American troops are withdrawn must be determined by joint consultations between the political and military leaders of both countries within the parameters of the status-of-forces agreement.


One can only hope your intelligence will prevail.


But the continued engagement of the United States in Iraq will be vital to ensuring that what has been achieved is not jeopardized, though the emphasis will inevitably shift from military issues to economic and diplomatic matters.

Our nations have mutual interests in Iraq's future. The success of Iraq would be an outstanding success of American foreign policy. If Iraq succeeds, it has the potential to become one of the most important assets and allies of the United States. This is the beginning of a new era in our relationship, one that opens the way to a flourishing economic, cultural, political and diplomatic partnership that augurs well for the future.

The writer is Iraq's ambassador to the United States.
Posted by: Bobby || 02/07/2009 06:59 || Comments || Link || E-Mail|| [6468 views] Top|| File under:
Home Front Economy
Mark Steyn: Far from Walking on Water, President Seems all at Sea.
Settle back and read one of his finest -- He's even a "Dirty Dozen" fan!



In The Washington Post, E.J. Dionne tried to break it gently to us:

"No occupant of the White House has ever been able to walk on water."

Yeah, sure, no previousoccupant of the White House has been able to walk on water – your Eisenhowers and Roosevelts, your Chester Arthurs and Grover Clevelands and whatnot. But Barack didn't run as just another of those squaresville losers. He was gonna heal the planet and lower the oceans. So, even if he couldn't walk on water, he should at least be able to paddle in it. "He is a community organizer like Jesus was," said Susan Sarandon, "and now we're a community, and he can organize us."

So how's that going? Jesus took a handful of loaves and two fish and fed 5,000 people. Barack wants to take a trillion pieces of pork and feed it to a handful of Democratic Party interest groups. Jesus picked twelve disciples. Barack seems to have gone more for one of those "Dirty Dozen" caper-movie lineups, where the mission is so perilous and so audacious that only the scuzziest lowlifes recruited from every waterfront dive have any chance of pulling it off. The ends justify the mean SOBs: "Indispensable Tim" Geithner, wanted in 12 jurisdictions for claiming his kid's summer camp as a business expense, is the only guy with the savvy to crack the code of the U.S. economy. Tom "Home, James!" Daschle is the ruthless backseat driver who can figure out how to steer the rusting gurney of U.S. health care through the corridors of power. Charles Bronson is the hardbitten psycho ex-con who can't go straight but knows how to turn around the Department of the Interior.

And, of course, there's the lovable dough-faced shnook in the front office, Robert "Fall Guy" Gibbs. He didn't do nuthin' wrong, but, when seven nominees die in a grisly shootout with a Taxable Benefit Swat Team in the alley behind the Senate, he makes the mistake of looking sweaty and shifty answering routine questions.

A president doesn't have to be able to walk on water. But he does have to choose the right crew for the ship, especially if he's planning on spending most of his time at the captain's table, schmoozing the celebrity guests with a lot of deep thoughts about "hope" and "change." Far worse than his Cabinet picks was President Obama's decision to make the "stimulus" racket the all-but-sole-priority of his first month and then outsource the project to Nancy Pelosi, Barney Frank and Harry Reid.

Appearing on "The Rush Limbaugh Show" last week, I got a little muddled over two adjoining newspaper clippings – one on the stimulus, the other on those octuplets in California – and for a brief moment the two stories converged. Everyone's hammering that mom – she's divorced, unemployed, living in a small house with parents who have a million bucks' worth of debt, and she's already got six kids. So she has in vitro fertilization to have eight more. But isn't that exactly what the Feds have done? Last fall, they gave birth to $850 billion of bailout they couldn't afford and didn't have enough time to keep an eye on, and now, four months later, they're going to do it all over again, but this time they want trillionuplets. Barney and Nancy represent the in vitro fertilization of the federal budget. And it's the taxpayers who'll get stuck with the diapers.

Those supporters who were wary of touting Obama as the walk-on-water Messiah did their best to lower expectations by hailing him merely as the new FDR. You remember the old FDR – "We have nothing to fear but fear itself." Ha! With the new New Deal, we have everything to fear. As President Obama warned Tuesday, "A failure to act, and act now, will turn crisis into a catastrophe." If you're of those moonstruck Obammysoxers still driving around with the "HOPE, NOT FEAR" bumper stickers, please note that, due to an unfortunate proofreading error at the printing plant, certain nouns in that phrase may have become accidentally transposed.

As it happens, the best way to ensure catastrophe is to "act now." It would be nice if the world could all prance along in regimented unison like the Radio City Changettes. But, alas, the foreigners made the mistake of actually reading the "stimulus" bill, and the protectionist measures buried on page 739 subsection XII(d) ended, instantly, the Obama honeymoon overseas. The European Union has threatened a trade war. Up in Canada, provincial premiers called it "a march to insanity." Wait a minute, I thought the Obama era was meant to be the retreat from insanity, a blessed return to multilateral transnational harmony.

As longtime readers will know, I'm all in favor of flipping the bird to the global community. But at least, when Rummy was doing his shtick about "Old Europe," he did it intentionally. To cheese off the foreigners entirely accidentally before you've even had your first black-tie banquet is quite an accomplishment. Protectionism is serious business to the Continentals. Oh, to be sure, if the swaggering unilateralist Yank cowboy invades some Third World basket-case they'll seize on it as an opportunity for some cheap moral posturing. But in the end they don't much care one way or the other. Plunging the planet into global depression, on the other hand, is an entirely different matter.

The bloated nonstimulus and the undertaxed nominees are part of the same story. I'm with Tom Daschle: I understand why he had no desire to toss another six-figure sum into the great sucking maw of the federal Treasury. Who knows better than a senator who's voted for every tax increase to cross his desk that all this dough is entirely wasted? Tom and Tim Geithner and Charlie Rangel and all the rest are right: They can do more good with the money than the United States government can. I only wish they followed the logic of their behavior and recognized that what works for them would also work for every other citizen. Instead, they insist that the sole solution to our woes is a record-setting wasteful government spending spree.

Maybe it's time for President Obama to come out and give one of his big hopey-changey speeches. It's been a few weeks now, and I kinda miss them. You know – "We are the change we've been waiting for." "We have nothing to hope for but hope itself." "Ask not what your hope can change for you, ask what you can hope for your change." Etc.

But I wonder if the old songs from last month's hit parade would play as well today. On Wednesday, Salon headlined a story on Obama: "The New Great Communicator … Isn't." Oh, dear. It's early days yet, but the gulf between the rhetoric and the reality, between the audacity of hope and the reality of pork, yawns ever wider. Right now, it's the Obama mythology that urgently needs some stimulus. Some of us never expected him to walk on water. But we didn't think he'd be all at sea taking on quite so much of it after a mere two weeks.
Posted by: Sherry || 02/07/2009 12:33 || Comments || Link || E-Mail|| [6473 views] Top|| File under:
Tigerhawk:Incredibly devious conservative counter-attack idea of the day
A stimulus bill will be passed, and it will be loaded with massive construction projects. Now, it has become very difficult to do big projects in this country because of the labyrinth of federal and state regulation and the propensity of anti-growth and environmental activists to delay projects by litigation. This ability to prevent development has been one of the great "accomplishments" of the left of the Democratic Party in the last generation, in symbiosis with the merely self-interested trial bar.

So, what if conservatives filed lawsuits to block, delay, harass, and vex every project funded by the stimulus bill? You know, use the tactics of the left to prevent the waste of taxpayer money. Bonus feature: Vexatious anti-development litigation aimed at stimulus projects would put the Democrats in a terrible position, because it would cause at least some of them to renounce, at least implicitly, the very regulation and tactics that have been promoted by their most anti-business constituents. We might even get some of these laws repealed.
Posted by: tipper || 02/07/2009 02:56 || Comments || Link || E-Mail|| [6469 views] Top|| File under:
Who's in the News
54
[untagged]
5
Hamas
5
Iraqi Insurgency
4
Taliban
4
Govt of Pakistan
2
al-Shabaab
2
al-Qaeda in Europe
2
Govt of Sudan
2
TTP
1
al-Qaeda in North Africa
1
ISI
1
Jamaat-e-Islami
1
Pirates
1
al-Qaeda
1
Govt of Iran
1
Hezbollah
Bookmark
E-Mail Me
The Classics
The O Club
Rantburg Store
The Bloids
The Never-ending Story
Thugburg
Gulf War I
The Way We Were
Bio
Merry-Go-Blog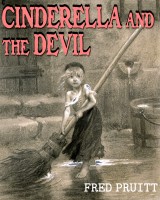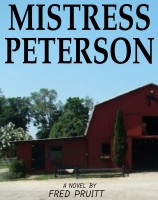 On Sale now!


A multi-volume chronology and reference guide set detailing three years of the Mexican Drug War between 2010 and 2012.

Rantburg.com and borderlandbeat.com correspondent and author Chris Covert presents his first non-fiction work detailing the drug and gang related violence in Mexico.

Chris gives us Mexican press dispatches of drug and gang war violence over three years, presented in a multi volume set intended to chronicle the death, violence and mayhem which has dominated Mexico for six years.
Click here for more information


Meet the Mods
In no particular order...


Steve White
Seafarious
Pappy
lotp
Scooter McGruder
john frum
tu3031
badanov
sherry
ryuge
GolfBravoUSMC
Bright Pebbles
trailing wife
Gloria
Fred
Besoeker
Glenmore
Frank G
3dc
Skidmark
Alaska Paul



Better than the average link...



Rantburg was assembled from recycled algorithms in the United States of America. No trees were destroyed in the production of this weblog. We did hurt some, though. Sorry.
44.192.25.113

Help keep the Burg running! Paypal: