Africa Subsaharan
From Prosperity To Poverty
Rich in natural resources such as chromite, platinum, gold, silver and nickel, Zimbabwe experienced a moderate economic boom in the 1970s. But poor management has plunged the country into poverty, according to the U.S. State Department's background notes on the country.

Both government and academic experts say that although many countries in Africa are experiencing increasing prosperity, Zimbabwe is imploding. Zimbabwe is among the few African countries that are not enjoying an average of 6 percent growth, U.S. Assistant Secretary of State for African Affairs Jendayi Frazer said at a panel discussion hosted by the Center for Strategic and International Studies (CSIS) on December 3. Eighty percent of Zimbabwe's citizens are unemployed; one-fourth of the population has left the country; there are food shortages and hyperinflation, she said.

Adding to the dismal economic picture is the brutal repression of human rights proponents. The 2007 crackdown by the government of President Robert Mugabe has been the worst ever for defenders of freedom in Zimbabwe, Frazer said. Nongovernmental organizations have reported more than 6,000 instances of human rights abuses; 3,463 victims of government attacks have required medical treatment.

As recently as November 22, cadres of ZANU-PF (Zimbabwe African National Union-Patriotic Front, Mugabe's socialist party) members severely beat 22 members of the National Constitutional Assembly, a pro-democracy civil society organization, Frazer said.
Posted by: Fred || 12/07/2007 00:00 || Comments || Link || E-Mail|| [6467 views] Top|| File under:
Home Front: Politix
NIE authors accused of partisan politics
Lots of interesting info about these guys.



By Jon Ward

Several current and former high-level government officials familiar with the authors of the National Intelligence Estimate on Iran described the report as a politically motivated document written by anti-Bush former State Department officials, who opposed sanctioning foreign governments and businesses.

The report released this week said Iran once had a covert nuclear weapons program, but shut it down in 2003.

The authors' aim is to undercut the White House effort to increase pressure for sanctions on Iran and to argue that Iran dropped its nuclear-weapons program in 2003 because of diplomatic efforts in which the authors had participated, the officials said.

"One has to look at the agendas of the primary movers of this report, to judge how much it can really be banked on," said David Wurmser, a former Middle East adviser to Vice President Dick Cheney, who has worked with the report authors.

Several of the current and former government officials interviewed say that if Iran suspended its covert program in 2003, it did so because the U.S. and its allies had invaded and taken control of neighboring Iraq.

The argument this week over how to confront Iran is a continuation, carried out by many of the same players, of the battles during Mr. Bush's first term between Secretary of State Colin L. Powell and Undersecretary of State for Arms Control John R. Bolton.


It gets worse, read the entire article -- these guys are dangerous. Is it possible, Bush and Cheney decided to make this NIE public to reveal these guys?
Posted by: Sherry || 12/07/2007 10:18 || Comments || Link || E-Mail|| [6465 views] Top|| File under:
International-UN-NGOs
UN MMGW Conference Proposed Stopping All Environmental Innovation
Capitalist democracies around the world should be very concerned about the level of socialism being discussed at the United Nations' climate change meeting in Bali.

Not only are international hands being extended to collect funds from countries like the United States in order to help poorer nations deal with a problem that might actually be disappearing since global temperatures peaked in 1998, but climate change is also being used as a means of stripping intellectual property rights from companies that have created new more eco-friendly energy technologies.

If such a power-grab for the so-called benefit of the downtrodden actually comes to pass, capitalism as we know it will cease to exist.
Posted by: Anonymoose || 12/07/2007 09:06 || Comments || Link || E-Mail|| [6465 views] Top|| File under:
Olde Tyme Religion
Islam's Silent Moderates
By Ayaan Hirsi Ali

The woman and the man guilty of adultery or fornication, flog each of them with 100 stripes: Let no compassion move you in their case, in a matter prescribed by Allah, if you believe in Allah and the Last Day. (Koran 24:2)

In the last few weeks, in three widely publicized episodes, we have seen Islamic justice enacted in ways that should make Muslim moderates rise up in horror.

A 20-year-old woman from Qatif, Saudi Arabia, reported that she had been abducted by several men and repeatedly raped. But judges found the victim herself to be guilty. Her crime is called "mingling": when she was abducted, she was in a car with a man not related to her by blood or marriage, and in Saudi Arabia, that is illegal. Last month, she was sentenced to six months in prison and 200 lashes with a bamboo cane.

Two hundred lashes are enough to kill a strong man. Women usually receive no more than 30 lashes at a time, which means that for seven weeks the "girl from Qatif," as she's usually described in news articles, will dread her next session with Islamic justice. When she is released, her life will certainly never return to normal: already there have been reports that her brother has tried to kill her because her "crime" has tarnished her family's honor.

We also saw Islamic justice in action in Sudan, when a 54-year-old British teacher named Gillian Gibbons was sentenced to 15 days in jail before the government pardoned her this week; she could have faced 40 lashes. When she began a reading project with her class involving a teddy bear, Ms. Gibbons suggested the children choose a name for it. They chose Muhammad; she let them do it. This was deemed to be blasphemy.

Then there's Taslima Nasreen, the 45-year-old Bangladeshi writer who bravely defends women's rights in the Muslim world. Forced to flee Bangladesh, she has been living in India. But Muslim groups there want her expelled, and one has offered 500,000 rupees for her head. In August she was assaulted by Muslim militants in Hyderabad, and in recent weeks she has had to leave Calcutta and then Rajasthan. Taslima Nasreen's visa expires next year, and she fears she will not be allowed to live in India again.

It is often said that Islam has been "hijacked" by a small extremist group of radical fundamentalists. The vast majority of Muslims are said to be moderates.

But where are the moderates? Where are the Muslim voices raised over the terrible injustice of incidents like these? How many Muslims are willing to stand up and say, in the case of the girl from Qatif, that this manner of justice is appalling, brutal and bigoted — and that no matter who said it was the right thing to do, and how long ago it was said, this should no longer be done?

Usually, Muslim groups like the Organization of the Islamic Conference are quick to defend any affront to the image of Islam. The organization, which represents 57 Muslim states, sent four ambassadors to the leader of my political party in the Netherlands asking him to expel me from Parliament after I gave a newspaper interview in 2003 noting that by Western standards some of the Prophet Muhammad's behavior would be unconscionable. A few years later, Muslim ambassadors to Denmark protested the cartoons of Muhammad and demanded that their perpetrators be prosecuted.

But while the incidents in Saudi Arabia, Sudan and India have done more to damage the image of Islamic justice than a dozen cartoons depicting the Prophet Muhammad, the organizations that lined up to protest the hideous Danish offense to Islam are quiet now.

I wish there were more Islamic moderates. For example, I would welcome some guidance from that famous Muslim theologian of moderation, Tariq Ramadan. But when there is true suffering, real cruelty in the name of Islam, we hear, first, denial from all these organizations that are so concerned about Islam's image. We hear that violence is not in the Koran, that Islam means peace, that this is a hijacking by extremists and a smear campaign and so on. But the evidence mounts up.

Islamic justice is a proud institution, one to which more than a billion people subscribe, at least in theory, and in the heart of the Islamic world it is the law of the land. But take a look at the verse above: more compelling even than the order to flog adulterers is the command that the believer show no compassion. It is this order to choose Allah above his sense of conscience and compassion that imprisons the Muslim in a mindset that is archaic and extreme.

If moderate Muslims believe there should be no compassion shown to the girl from Qatif, then what exactly makes them so moderate?

When a "moderate" Muslim's sense of compassion and conscience collides with matters prescribed by Allah, he should choose compassion. Unless that happens much more widely, a moderate Islam will remain wishful thinking.

The Goldwater Institute is giving Ayaan Hirsi Ali their 2007 Goldwater Award. She will be speaking at a local resort today to accept the award, at a dinner with an introduction by Steve Forbes. I found out about this event while searching for articles for Rantburg. When I found out about it, I sent a link to my brother, who posted it on his blog. The Goldwater Institute found out about his posting and contacted him to comp him 2 tickets for promoting the event! Fortunately for me, my brother's wife knew I would be more exited about going to the dinner than she - so I get to go! Life is good! :-)
Posted by: ryuge || 12/07/2007 00:48 || Comments || Link || E-Mail|| [6468 views] Top|| File under:
Home Front: Culture Wars
Robert Kagan: End of Dreams, Return of History - International rivalry and American leadership
T he world has become normal again. The years immediately following the end of the Cold War offered a tantalizing glimpse at a new kind of international order, with nations growing together or disappearing altogether, ideological conflicts melting away, cultures intermingling through increasingly free commerce and communications. But that was a mirage, the hopeful anticipation of a liberal, democratic world that wanted to believe the end of the Cold War did not end just one strategic and ideological conflict but all strategic and ideological conflict. People and their leaders longed for "a world transformed." 1 Today the nations of the West still cling to that vision. Evidence to the contrary — the turn toward autocracy in Russia or the growing military ambitions of China — is either dismissed as a temporary aberration or denied entirely.

The world has not been transformed, however. Nations remain as strong as ever, and so too the nationalist ambitions, the passions, and the competition among nations that have shaped history. The world is still "unipolar," with the United States remaining the only superpower. But international competition among great powers has returned, with the United States, Russia, China, Europe, Japan, India, Iran, and others vying for regional predominance. Struggles for honor and status and influence in the world have once again become key features of the international scene. Ideologically, it is a time not of convergence but of divergence. The competition between liberalism and absolutism has reemerged, with the nations of the world increasingly lining up, as in the past, along ideological lines. Finally, there is the fault line between modernity and tradition, the violent struggle of Islamic fundamentalists against the modern powers and the secular cultures that, in their view, have penetrated and polluted their Islamic world.
[..]


Kagan is, almost always, worth going to the link and reading....
Posted by: 3dc || 12/07/2007 11:26 || Comments || Link || E-Mail|| [6487 views] Top|| File under:
Steynophobia: Canadian Islamic Congress attack of Mark Steyn
Stanley Kurtz
Late yesterday I stumbled across an article about a "human rights complaint" filed by the Canadian Islamic Congress (CIC) against Maclean's, Canada's most widely-read news magazine, for running a "flagrantly Islamophobic" excerpt from Mark Steyn's book, America Alone. At least two Canadian Human Rights Commissions have agreed to hear these complaints. Only then did I find Styen's too-easily-missed late-night post from Wednesday on the controversy.

This is a big deal. The blogosphere has so far largely missed it, but this attack on Mark Steyn is very much our business. There may be an impulse to dismiss this assault on Steyn, on the assumption that it will fail, that Steyn is a big boy and can take care of himself, and that in any case this is crazy Canada, where political correctness rules, rather than the land of the free. That would be a mistake. The Canadian Islamic Congress's war on Mark Steyn and Maclean's is an attack on all of us. I'll say more in a moment about how a Canadian case can reach into America, but let's first take a look at the goings on up north.

The complaints against Maclean's for publishing an excerpt from America Alone have been filed by several Canadian law students and by Faisal Joseph, a former crown attorney. Maclean's published a total of 27 letters over two issues in response to Steyn's piece–more responses than any Maclean's cover story received over the past year. Yet when the law student's demanded a longer response, Maclean's was willing to consider it. The students then insisted that Maclean's run a five-page article, written by an author of their choice, with no editing by the magazine. They also demanded that the reply to Steyn be a cover story, with art controlled by them, rather than the magazine. At this point, Editor-in-Chief Kenneth Whyte showed them the door, saying he would rather let Maclean's go bankrupt than permit someone outside of operations dictate the magazine's content.

The tiff over the excerpt from America Alone is only the tip of the iceberg. The Canadian Islamic Congress has actually accused several Canadian news outlets of Islamophobia. CIC issued a report entitled "Maclean's Magazine: A Case Study of Media-Propogated Islamophobia," in which at least 18 articles were said to show anti-Muslim bias. Canada's National Post has been similarly attacked. Here, journalist Andrew Coyne explains how he was accused of endangering Muslims merely for having penned the phrase: "...the massive backlash against innocent Muslims that failed to materialize..."

Although the more liberal Muslim Canadian Congress (MCC) has criticized CIC and defended Maclean's, it's worth noting that CIC has managed to successfully intimidate MCC in the past. Coyne notes that a spokesman for MCC resigned his post last year when the president of the CIC accused him of "smearing Islam." The charge of de facto apostasy left the MCC spokesman fearing for his safety.

What about the article in question–the actual excerpt from America Alone published in Maclean's? Read it and you'll see that Steyn is an equal opportunity savager. Enervated Europeans come in for every bit as much criticism as jihadi terrorists–more, really. The closer to home, the tougher Steyn gets. Of all European's, Steyn is hardest on culturally "dead" Belgians, the country where Steyn's mother and grandparents came from. The only really vicious insult in the piece is hurled at Steyn himself.


Lots more at site
Posted by: Sherry || 12/07/2007 11:11 || Comments || Link || E-Mail|| [6490 views] Top|| File under:
"I don't much care why he's a decent guy; I just care that he's decent."
Jonah Goldberg, National Review

Personally, while I'm intellectually curious about Mormonism — the topic du jour because of Mitt Romney's big religion speech this week — I really can't get worked up about the topic.

Romney says that his faith informs his values, and I believe him. I also think he's generally right about the importance of faith in a free society. But, ultimately, I don't much care why he's a decent guy; I just care that he's decent. . . .

. . . historically, theology hasn't mattered that much to Americans. Mormons are a good example. Americans didn't want Utah to become a state because Mormon men took too many wives. Mormons dropped polygamy and — bada bing — Americans dropped their objections to Mormon statehood.

Irving Kristol has cited the fight over Utah's statehood as a quintessential expression of how America practices theological pluralism while insisting on moral conformity. It is the American way to care about what people do, not about what they think. Every religion's theology has some wacky stuff in it, not only from the atheist's perspective but from the perspective of pretty much every other religion. It's impossible to know how much this or that theological tenet guides a person's actions. All we can judge is the person's actions.

This is why I think many people get too invested in the tenets of Muslim theology. Defenders of Islam, as well as apologists for terror, often say Islam means peace and point to this or that quote from the Koran. Opponents of Islam will often say that Islam is a religion of violence and conquest and point to a different part of the Koran. As a literary exercise, both sides have good arguments. But at the end of the day, Koranic exegesis will only get you so far. Ultimately, a religion is what its adherents do in its name.

And for a significant minority of Muslims, it is simply the case that Islam is a religion of violence. How else are we supposed to react to a Sudanese mob chanting for the execution of a schoolteacher because she permitted her students to name a teddy bear Mohammed. The people who should be angry about this fact are the majority of Muslims who claim theirs is a religion of peace (and, it should be noted, some Muslims were indeed mortified by the spectacle).

I have liberal Jewish friends who are sometimes flummoxed as to how I could hang out, ideologically or personally, with "Christian fundamentalists." My short answer is: Have you ever met any? I may not want some of them planning my next trip to Vegas, but the ones I've met couldn't be nicer or more polite.

And the same goes for Mormons. Yes, I think there's some weird stuff in Mormonism, but they might say "Same to you!" about Jews. Still, all of the Mormons I've met have been serious, kind, and morally upstanding. Republicans might also note that Mormons are among the most reliably conservative senators and congressman.

I think the objections to Mormon theology are often sound. But I think there are sound objections to pretty much every theology. It's a good thing for Romney that while theology isn't relevant to picking a president, morality is.
Posted by: Mike || 12/07/2007 11:18 || Comments || Link || E-Mail|| [6495 views] Top|| File under:
Hollywood gets shown up by pro-war YouTube videos
Brendan Miniter, Wall Street Journal

The guns of war have fallen silent for Hollywood. Studio executives, who could once count on Americans filling theaters for just about any war movie they produced, are finding this year's war flicks to be a bunch of duds. "Lions for Lambs," Robert Redford's case against the war in Afghanistan, is a flop. It stars Mr. Redford, Meryl Streep and Tom Cruise and may not make back its $35 million price tag. Brian De Palma's "Redacted" played to empty seats. Even "The War," Ken Burns's much-anticipated World War II documentary that aired on PBS in September, met a less-than-explosive reception.

But Americans haven't lost their taste for war footage. They've just found a better place to see the type of war film they actually enjoy watching. Some of the hottest videos on YouTube are of actual battles that have taken place in Afghanistan and Iraq. This is footage that often hasn't made its way onto the nightly news or CNN--although some of it has--but it's largely unadulterated film that shows American soldiers in action, bringing the full weight of American military might to bear against the enemy. And in most of these films, it's clear who the enemy is. . . .



Much linkage in the body of the article. Time for another Rantburg Digital Film Festival?
Posted by: Mike || 12/07/2007 06:16 || Comments || Link || E-Mail|| [6467 views] Top|| File under: Global Jihad
Who's in the News
59
[untagged]
5
Hezbollah
3
Taliban
2
Iraqi Insurgency
2
Global Jihad
2
al-Qaeda in Iraq
2
Hamas
1
Fatah
1
TNSM
1
Govt of Pakistan
1
al-Qaeda in Arabia
Bookmark
E-Mail Me
The Classics
The O Club
Rantburg Store
The Bloids
The Never-ending Story
Thugburg
Gulf War I
The Way We Were
Bio
Merry-Go-Blog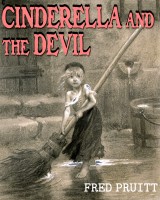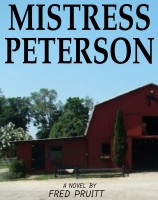 On Sale now!


A multi-volume chronology and reference guide set detailing three years of the Mexican Drug War between 2010 and 2012.

Rantburg.com and borderlandbeat.com correspondent and author Chris Covert presents his first non-fiction work detailing the drug and gang related violence in Mexico.

Chris gives us Mexican press dispatches of drug and gang war violence over three years, presented in a multi volume set intended to chronicle the death, violence and mayhem which has dominated Mexico for six years.
Click here for more information


Meet the Mods
In no particular order...


Steve White
Seafarious
Pappy
lotp
Scooter McGruder
john frum
tu3031
badanov
sherry
ryuge
GolfBravoUSMC
Bright Pebbles
trailing wife
Gloria
Fred
Besoeker
Glenmore
Frank G
3dc
Skidmark
Alaska Paul



Better than the average link...



Rantburg was assembled from recycled algorithms in the United States of America. No trees were destroyed in the production of this weblog. We did hurt some, though. Sorry.
18.232.59.38

Help keep the Burg running! Paypal: