Novak: Pelosi's First Mistake
Robert D. Novak
As the new House majority caucus prepared to pick its leadership today, Democrats were trying to make the best of the inevitability of Nancy Pelosi as the party's first speaker in a dozen years. They have put out the word that she was not serious in endorsing Rep. John Murtha for majority leader. How much effort she has exerted for her longtime ally is irrelevant, but she has actively solicited votes this week.

The damage to her was irrevocable when she wrote her colleagues Sunday urging them to pick Murtha over Rep. Steny Hoyer. Close associates of Hoyer say her letter stunned him, and he was not alone. While Pelosi had made it clear that she would vote for Murtha, the public endorsement was unexpected.

Although Pelosi's apologists had stressed that this was not a public campaign, but a pro forma endorsement, she began actively campaigning for Murtha on Tuesday. Even before that, the letter itself was taken seriously within the Democratic caucus, including by Hoyer and his close associates. A speaker's written word cannot be taken lightly.

Continued on Page 49
Posted by: .com || 11/16/2006 03:59 || Comments || Link || E-Mail|| [311 views] Top|| File under:
WaPo: Can the Democrats Deliver?
Robert J Samuelson
Among Washington lobbyists, policy analysts, congressional staffers and journalists, the game last week was to figure out how the Democrats' capture of Congress will refashion legislative agendas. One answer is that we won't know until the leadership sets its political strategy, canvasses its members and consults interest groups. Another answer is: Temper your expectations. Even forgetting possible vetoes by President Bush, the Democrats have less leeway to alter policy than their rhetoric implies.

Although Democrats didn't promise much -- they benefited heavily from unhappiness with the war in Iraq -- they still succumbed to exaggeration. Their sound bites ran ahead of plausible solutions. Consider three familiar themes. Bush's tax cuts for the wealthy; inaction on the minimum wage; and Republican opposition to negotiating Medicare drug prices with the pharmaceutical companies. All are of a piece: The Republicans are lackeys for the wealthy business class; they don't care much about the poor.

But what can the Democrats do? Let's see.

Continued on Page 49
Posted by: .com || 11/16/2006 03:56 || Comments || Link || E-Mail|| [401 views] Top|| File under:
Gingrich: The Right Coalition
Which bipartisanship will Bush choose?
The election results pose two enormous strategic choices for America. First, the obvious outcome of a Democratic-controlled Congress and a Republican White House is the need for bipartisan cooperation in order to get anything done. The key question is: Which kind of bipartisanship will emerge? Will there be a Ronald Reagan approach to bipartisanship which appeals to the conservative majority of the House? Or will there be an establishment bipartisanship which cuts deals between liberals and the White House? Second: Will the departure of Donald Rumsfeld and his replacement by Robert Gates lead to a tactical effort to minimize the difficulties of Iraq, or to a fundamental rethinking of the larger threats to American safety?

These two choices are strikingly interrelated. An establishment bipartisanship between the White House and liberal congressional leaders will almost certainly make it necessary to focus narrowly on how to minimize difficulties in Iraq and postpone consideration of the larger threats to America for the remainder of this and into the next presidency. By contrast, a conservative bipartisanship that knits together the House Republicans and the Blue Dog Democrats into a floor majority, working with a White House that emphasizes popular issues at the grassroots, would make it much easier to focus on the larger threats to American safety. (Such a bipartisanship could stress making the cap gains tax cut permanent; controlling set-asides and discretionary spending; oversight on failing bureaucracies and waste; English as the language of government; and biofuels as part of an energy policy.)

Continued on Page 49
Posted by: .com || 11/16/2006 03:53 || Comments || Link || E-Mail|| [302 views] Top|| File under:
Pelosi to redeploy from 'situation'
Byron York, National Review
Forget the House leadership election and the intrigue that has surrounded it.

The real question is: Does the new Democratic leadership in the House have a clue about what to do in Iraq?

I think you know the answer to that. But just for the record, it's no. And we've known that for a long time.

Last December, Rep. Nancy Pelosi (D-Calif.) was asked by the Washington Post what Democrats would do about the war if they were to win power.

This is the Post's account of her answer:

"Pelosi said Democrats will produce an issue agenda for the 2006 elections but it will not include a position on Iraq. 'There is no one Democratic voice ... and there is no one Democratic position,' Pelosi said."

There still isn't. The only thing that is different is that Pelosi will soon be Speaker of the House.

Much attention has been paid to the war over the war inside the Bush administration. But in coming months the Democratic war over the war might well dominate the news.

Just look at the back-story to the Steny Hoyer-John Murtha leadership fight.

Last November and December, when Rep. Murtha (D-Pa.) came up with his proposal to "redeploy" U.S. troops out of Iraq — "My plan says redeploy to the periphery, to Kuwait, to Okinawa, and if there's a terrorist activity that affects our allies or affects the United States's national security, we can then go back in" — few, if any, Democrats dared to publicly embrace his idea.

But then Pelosi spoke up. "I'm endorsing what Mr. Murtha is saying," she said. "I believe that a majority of our caucus clearly supports Mr. Murtha."

The "majority of the caucus" thing was a bit much. "I believe that a precipitous withdrawal of American forces in Iraq could lead to disaster," said Rep. Hoyer (D-Md.), begging to disagree, "spawning a civil war, fostering a haven for terrorists and damaging our nation's security and credibility."

And then, answering Hoyer, Pelosi chose to celebrate the virtues of diversity:

"On an issue that relates to war and the conduct of war, we have always said from the start this is completely an individual decision. There is no leadership conversation about this in terms of encouraging members to go one place or another, not like an issue like prescription drugs or Social Security, which are core issues to the Democratic Party. People have their own views on it, and we all respect them."

Months ago, all sorts of people gave Pelosi the benefit of the doubt when she said things like that. For example, when she told the Post that there would be no party position on Iraq, the Post headlined the story, "Pelosi hails Democrats' diverse war stances."

That was a very nice way to put it. But with all due respect to the next Speaker, what the hell kind of policy is that? The our-policy-is-to-have-no-policy position might have been good enough to get Democrats through the election, but now it's looking worse and worse each day.

Still, what would you expect from a party leader who not only doesn't know what to do about the war — she doesn't even know what to call it?

"This isn't a war to win," Pelosi told Fox News's Brit Hume last week. "It's a situation to be solved."

Put that statement together with her comments during the Murtha controversy, and it's fair to conclude that Pelosi believes the way to solve the situation is to redeploy from the situation.

It leads one to wonder: What kind of policies would Pelosi have advocated had she been in power during earlier situations?

You know, like World Situation I — sometimes known as the "situation to end all situations?"

Or World Situation II? (When the U.S. was actually fighting in Okinawa and could have redeployed to the periphery in Iraq.)

Or the Korean Situation. Or the Vietnam Situation. Or the Persian Gulf Situation.

How would Pelosi have solved those situations?

Now, while it's completely fair to say that Pelosi does not appear to have any idea what to do in Iraq, it's not fair to say that she's alone in that.

Most Republicans seem to be in roughly the same boat. And in the days ahead we'll probably find out that the Baker-Hamilton Iraq Study Group doesn't really know, either.

But the difference is that Pelosi and her colleagues are now in power, and their policies will be subject to greater scrutiny than before.
Posted by: .com || 11/16/2006 03:50 || Comments || Link || E-Mail|| [286 views] Top|| File under:
Terror Networks
It's The Tribes, Stupid
© 2006 Steven Pressfield

Forget the Koran. Forget the ayatollahs and the imams. If we want to understand the enemy we're fighting in Iraq, the magic word is "tribe."

Islam is not our opponent in Baghdad or Fallouja. We delude ourselves if we believe the foe is a religion. The enemy is tribalism articulated in terms of religion.

For two years I've been researching a book about Alexander the Great's counter-guerrilla campaign in Afghanistan, 330-327 B.C. What struck me most powerfully is that that war is a dead ringer for the ones we're fighting today – even though Alexander was pre-Christian and his enemies were pre-Islamic.

In other words, the clash of East and West is at bottom not about religion. It's about two different ways of being in the world. Those ways haven't changed in 2300 years. They are polar antagonists, incompatible and irreconcilable.

The West is modern and rational; its constituent unit is the nation. The East is ancient and visceral; its constituent unit is the tribe.

Continued on Page 49
Posted by: anonymous5089 || 11/16/2006 08:47 || Comments || Link || E-Mail|| [454 views] Top|| File under:
Amir Taheri: Our Enemies' Glee
Radical elements across the Middle East see last Tuesday's defeat of President Bush's Republican Party as their victory.

Calling the election "the beginning of the end for Bush," Ayatollah Imami Kashani told a Friday congregation in Tehran that the Americans were learning the same lesson that last summer's war in Lebanon taught the Israelis.

Tehran decision-makers believe that the Democrats' victory will lift the pressure off the Islamic Republic with regard to its nuclear program. "It is possible that the United States will behave in a wiser manner and will not pit itself against Iran," says Ali Larijani, Tehran's chief negotiator on the nuclear issue.

His view is echoed by academics with ties to "Supreme Guide" Ali Khamenei. "The Democrats will do their best to resolve Iran's nuclear issue through negotiations, rather than resorting to threats," says Yadallah Islami, who teaches politics at Tehran University. "Bush will be forced to behave the way all U.S. presidents have behaved since Richard Nixon - that is to say, get out of wars that the American people do not want to fight."

Nasser Hadian, another academic with ties to Khamenei, goes further. "With the return of a more realistic view of the world, the United States will acknowledge the leading role that the Islamic Republic must play," he says. "There is no reason for our government to make any concessions on the nuclear issue."

Arab radical circles are even more hopeful that Bush's defeat will mark the start of an historic U.S. withdrawal from the Middle East. They draw parallels between the American election and Spain's 2004 vote, days after the Madrid terrorist attacks, which led to an unexpected change of government.

Continued on Page 49
Posted by: .com || 11/16/2006 03:46 || Comments || Link || E-Mail|| [395 views] Top|| File under:
Sunni Arab View: From Iraq to Palestine
Rhetoric shorn of conviction does not solve any problems. So, when British Prime Minister Tony Blair told a US panel on Iraq the other day that any solution to the current instability in the war-torn country should form part of a broader Middle East strategy, eyebrows were raised. And, understandably so.

Did Blair mean Iraqi people should wait as long as a final solution to the Palestinian issue is found — an issue that has been hanging fire for half a century and more, and for which no serious effort is under way to find a settlement?

If Blair is really keen on finding a solution to the Palestinian problem, wherein Palestinians will ultimately be able to live in their own state in peace, that is most welcome. Yet, linking Iraq to the Middle East's oldest crisis is adding to the woes of Iraqi people, whose country has been turned into a living hell thanks to the invasion three years ago.

There's nothing wrong in the British Prime Minister offering help to the US on Iraq, though it is doubtful if Blair is in a position to influence the Americans. In fact, Blair's plea to involve Teheran and Damascus in Iraq received a quick rebuff from Washington. Ideally, solutions should be found to the Iraqi and Palestinian problems without wasting any more time. It would, however, be more realistic if the Iraq and Palestine issues are not linked in the matter of a final settlement of the vexed problems, which are not directly related.
Posted by: .com || 11/16/2006 03:36 || Comments || Link || E-Mail|| [293 views] Top|| File under:
The Wicked Son: Anti-Semitism, Self-Hatred and the Jews
book review by Tom Teicholz

David Mamet has written a book, "The Wicked Son: Anti-Semitism, Self-Hatred and the Jews" (Shocken/Nextbook), that is by turns bold, courageous, and outrageous -- it is a book that calls Diaspora Jews to the table and asks: "In or Out?" . . .

Mamet is the playwright who wrote "Glengarry Glen Ross" (for which he won the Pulitzer Prize), . . . . He is currently the co-creator and executive producer of "The Unit," a one-hour dramatic series that airs on CBS on Tuesdays at 9 p.m.

When I spoke with Mamet recently, he explained that he has been pondering the idea of Jewish passivity for 15 years or so . . . . In "The Wicked Son," Mamet identifies the many contemporary forms of anti-Semitism, unmasks those who support it or who, passively, refuse to stand up against it.

Continued on Page 49
Posted by: Mike || 11/16/2006 06:36 || Comments || Link || E-Mail|| [307 views] Top|| File under:
An Honest Confession of an American Coward
by Pat Conroy

The true things always ambush me on the road and take me by surprise when I am drifting down the light of placid days, careless about flanks and rearguard actions. I was not looking for a true thing to come upon me in the state of New Jersey. Nothing has ever happened to me in New Jersey. But came it did, and it came to stay. In the past four years I have been interviewing my teammates on the 1966-67 basketball team at the Citadel for a book I'm writing. For the most part, this has been like buying back a part of my past that I had mislaid or shut out of my life. At first I thought I was writing about being young and frisky and able to run up and down a court all day long, but lately I realized I came to this book because I needed to come to grips with being middle-aged and having ripened into a gray-haired man you could not trust to handle the ball on a fast break.

When I visited my old teammate Al Kroboth's house in New Jersey, I spent the first hours quizzing him about his memories of games and practices and the screams of coaches that had echoed in field houses more than 30 years before. Al had been a splendid forward-center for the Citadel; at 6 feet 5 inches and carrying 220 pounds, he played with indefatigable energy and enthusiasm. For most of his senior year, he led the nation in field-goal percentage, with UCLA center Lew Alcindor (Kareem Abdul-Jabar) hot on his trail. Al was a battler and a brawler and a scrapper from the day he first stepped in as a Green Weenie as a sophomore to the day he graduated.

Continued on Page 49
Posted by: Steve White || 11/16/2006 01:54 || Comments || Link || E-Mail|| [306 views] Top|| File under:
Who's in the News
105
[untagged]
Bookmark
E-Mail Me
The Classics
The O Club
Rantburg Store
The Bloids
The Never-ending Story
Thugburg
Gulf War I
The Way We Were
Bio
Merry-Go-Blog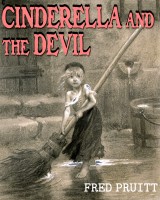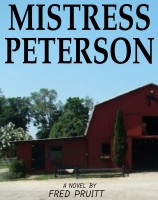 On Sale now!


A multi-volume chronology and reference guide set detailing three years of the Mexican Drug War between 2010 and 2012.

Rantburg.com and borderlandbeat.com correspondent and author Chris Covert presents his first non-fiction work detailing the drug and gang related violence in Mexico.

Chris gives us Mexican press dispatches of drug and gang war violence over three years, presented in a multi volume set intended to chronicle the death, violence and mayhem which has dominated Mexico for six years.
Click here for more information


Meet the Mods
In no particular order...


Steve White
Seafarious
Pappy
lotp
Scooter McGruder
john frum
tu3031
badanov
sherry
ryuge
GolfBravoUSMC
Bright Pebbles
trailing wife
Gloria
Fred
Besoeker
Glenmore
Frank G
3dc
Skidmark
Alaska Paul



Better than the average link...



Rantburg was assembled from recycled algorithms in the United States of America. No trees were destroyed in the production of this weblog. We did hurt some, though. Sorry.
18.207.106.142