-Short Attention Span Theater-
A special presidential prayer for Loretta
For those of us who sometimes find ourselves having doubts about our President, here is an excellent piece — worth every minute it takes to read it.

This is from a man, Bruce Vincent, from Montana who received an award from the President.

He writes: I've written the following narrative to chronicle the day of the award ceremony in DC. I'm still working on a press release but the White House press corps has yet to provide a photo to go with it. When the photo comes I'll ship it out. When you get done reading this you'll understand the dilemma I face in telling this story beyond my circle of close friends.

The moment with the President in the Oval Office was incredible. I want to protect the memory because it was an intensely private moment between two men. At the same time I'd like to share it on a broader scale because I'd like others to know what I know about the man sitting at the desk in the Oval Office. For now, I'll just tell it to you folks.


Continued on Page 49
Posted by: Besoeker || 07/18/2006 14:03 || Comments || Link || E-Mail|| [306 views] Top|| File under:
Africa Horn
Somalia, radical Islam and sea lanes
By Scott B MacDonald
Well-written review piece. If you're new to the Burg and want to understand why Somalia is important, this article will help.
Posted by: Steve White || 07/18/2006 00:00 || Comments || Link || E-Mail|| [269 views] Top|| File under:
Fifth Column
A new scientific term for moonbattery
by Roger Scruton

I do not doubt that there is such a thing as xenophobia, though it is a very different thing from racism. Etymologically the term means fear of (and therefore aversion towards) the foreigner. Its very use implies a distinction between the one who belongs and the one who doesn't, and in inviting us to jettison our xenophobia politicians are inviting us to extend a welcome to people other than ourselves - a welcome predicated on a recognition of their otherness. Now it is easy for an educated member of the liberal ,lite to discard his xenophobia: for the most part his contacts with foreigners help him to amplify his power, extend his knowledge and polish his social expertise. . . .

. . . Members of our liberal ,lite may be immune to xenophobia, but there is an equal fault which they exhibit in abundance, which is the repudiation of, and aversion to, home. Each country exhibits this vice in its own domestic version. Nobody brought up in post-war England can fail to be aware of the educated derision that has been directed at our national loyalty by those whose freedom to criticize would have been extinguished years ago, had the English not been prepared to die for their country. The loyalty that people need in their daily lives, and which they affirm in their unconsidered and spontaneous social actions, is now habitually ridiculed or even demonized by the dominant media and the education system. National history is taught as a tale of shame and degradation. The art, literature and religion of our nation have been more or less excised from the curriculum, and folkways, local traditions and national ceremonies are routinely rubbished.

This repudiation of the national idea is the result of a peculiar frame of mind that has arisen throughout the Western world since the Second World War, and which is particularly prevalent among the intellectual and political elites. No adequate word exists for this attitude, though its symptoms are instantly recognized: namely, the disposition, in any conflict, to side with `them' against `us', and the felt need to denigrate the customs, culture and institutions that are identifiably `ours'. I call the attitude oikophobia - the aversion to home - by way of emphasizing its deep relation to xenophobia, of which it is the mirror image. Oikophobia is a stage through which the adolescent mind normally passes. But it is a stage in which intellectuals tend to become arrested. As George Orwell pointed out, intellectuals on the Left are especially prone to it, and this has often made them willing agents of foreign powers. . . .

Nor is oikophobia a specifically English, still less specifically British tendency. When Sartre and Foucault draw their picture of the `bourgeois' mentality, the mentality of the Other in his Otherness, they are describing the ordinary decent Frenchman, and expressing their contempt for his national culture. A chronic form of oikophobia has spread through the American universities, in the guise of political correctness, and loudly surfaced in the aftermath of September 11th, to pour scorn on the culture that allegedly provoked the attacks, and to side by implication with the terrorists. . . .

Oikophobia. That's the word for the day. Be sure to use it on the next moonbat you encounter; it'll confuse the dickens out of 'em.
Posted by: Mike || 07/18/2006 07:41 || Comments || Link || E-Mail|| [278 views] Top|| File under:
Home Front: Politix
Cohen @ WaPo to Israel: Learn to live with it
This is what passes for brilliant analysis from Richard Cohen,the sage of the WaPo. I wonder how soon we'll see outright anti-semitism on the op-ed.


The greatest mistake Israel could make at the moment is to forget that Israel itself is a mistake.


No, the greatest mistake would be not to eliminate HezbAllan while they have the chance. Only someone who has converted to Islam could say Israel is a mistake.


It is an honest mistake, a well-intentioned mistake, a mistake for which no one is culpable, but the idea of creating a nation of European Jews in an area of Arab Muslims (and some Christians) has produced a century of warfare and terrorism of the sort we are seeing now.


No one is culpable? Not even George Bush?


Israel fights Hezbollah in the north and Hamas in the south, but its most formidable enemy is history itself.


Israel, always launching rockets that land and explode in its own cities.


This is why the Israeli-Arab war, now transformed into the Israeli-Muslim war (Iran is not an Arab state), persists and widens.


It's the mistake's fault!


It is why the conflict mutates and festers.


It has nothing to do with co-dependents like the UN, EU and SA, who help the Paleostinians live forever in the past nursing the grudge of their grandfathers.


It is why Israel is now fighting an organization, Hezbollah, that did not exist 30 years ago and why Hezbollah is being supported by a nation, Iran, that was once a tacit ally of Israel's.


Israel created HezbAllan? Who knew?

The underlying, subterranean hatred of the Jewish state in the Islamic world just keeps bubbling to the surface. The leaders of Saudi Arabia, Egypt, Jordan and some other Arab countries may condemn Hezbollah, but I doubt the proverbial man in their street shares that view.


So let's listent to the ignorant man in the street who cannot figure out what even his dimwitted leaders have begun to understand.


There is no point in condemning Hezbollah.


The WaPo wouldn't carry the story anyway.


Zealots are not amenable to reason.


Look at Pinch.


And there's not much point, either, in condemning Hamas.


Nope. Wouldn't run that either.


It is a fetid, anti-Semitic outfit whose organizing principle is hatred of Israel.


I thought that was the UN.


There is, though, a point in cautioning Israel to exercise restraint -- not for the sake of its enemies but for itself. Whatever happens, Israel must not use its military might to win back what it has already chosen to lose: the buffer zone in southern Lebanon and the Gaza Strip itself.


Right. Israelis, stop resisting. Accept the rockets red glare with good cheer.


It is also true, as some critics warned, that Israel's withdrawal from southern Lebanon was seen by its enemies -- and claimed by Hezbollah -- as a defeat for the mighty Jewish state. Hezbollah took credit for this, as well it should.

We were rooting for it all the time.


Its persistent attacks bled Israel. In the end, Israel got out and the United Nations promised it a secure border. The Lebanese army would see to that. (And the check is in the mail.)


What's with the intrusion of sanity?


But worse than what is happening now would be a retaking of those territories. That would put Israel smack back to where it was, subjugating a restless, angry population and having the world look on as it committed the inevitable sins of an occupying power. The smart choice is to pull back to defensible -- but hardly impervious -- borders. That includes getting out of most of the West Bank -- and waiting (and hoping) that history will get distracted and move on to something else.


LALALALALALALA I can't hear you. That's always proven to be a successful tactic.


This will take some time, and in the meantime terrorism and rocket attacks will continue and lots of Israelis will die. Another gifted British historian, Tony Judt, wraps up his recent book "Postwar" with an epilogue on how the sine qua non of the modern civilized state is recognition of the Holocaust. Much of the Islamic world, notably Iran under its Holocaust-denying president, Mahmoud Ahmadinejad, stands outside that circle, refusing to make even a little space for the Jews of Europe and, later, those from the Islamic world. They see Israel not as a mistake but as a crime. Until they change their view, the longest war of the 20th century will persist deep into the 21st. It is best for Israel to hunker down.


Israel, just turn the other cheek one more time. Hunker down while Iran nukes up. A-friggin-stounding!
Posted by: Nimble Spemble || 07/18/2006 08:22 || Comments || Link || E-Mail|| [558 views] Top|| File under:
India-Pakistan
Reluctant rulers - Why Israel is hard and India is soft on islamist terror
Prafull Goradia analyses why India is soft towards Islamist terror, while Israel leaves no stone unturned to retaliate against jihadi violence

Having arrived in Mumbai from London on July 5, 2006, Isaac Armstrong, professionally a computer expert, flew into Delhi on the night of the terrorist carnage on Western Railway. We happened to meet on the following day. Being half Jewish, he had interest in Islamic affairs and got talking without my posing many questions. The way to handle them is shown by Israel. In order to recover one abducted soldier, eight ministers and 20 legislators, including the Palestinian Deputy Prime Minister have been captured.

For the Lebanese seizing two soldiers, Israel has invaded their country. But for the strong will of its rulers, a small country like Israel could not have survived on the huge Arabian landmass. Mr Armstrong confessed that had they possessed the same will power earlier, the Nazis could not have slaughtered six million jews.
Continued on Page 49
Posted by: john || 07/18/2006 00:00 || Comments || Link || E-Mail|| [301 views] Top|| File under:
Iraq
Iran is the cause of chaos in Lebanon and Iraq.
by Mohammed Fadil, "Iraq the Model"
Reprinted in the Wall Street Journal

In spite of what we are facing here every day I find myself, just like many others, so attached to following what's going on between Israel and Lebanon and that's mostly because of the close resemblance between the two cases.

In both cases we see a weak government suffering to control a powerful militia that is challenging the will of the rest of the country and engaging in a proxy war making the people suffer the results of regional conflicts that in no way can benefit their country.

The other reason why I'm closely following this ongoing crisis is that the powers involved in this conflict between Lebanon and Israel are closely connected to the powers fighting in Iraq and we here believe that the battle over there will have an impact on the situation here in one way or another.

It's still very difficult for people here to predict how this crisis is going to end especially that politics mix with ideology in a complex way in this region, however there's a general sense that the fires of war are going to spread to the rest of the region but still no one here can see the way this bigger war is going to end. . . .
Posted by: Mike || 07/18/2006 07:32 || Comments || Link || E-Mail|| [272 views] Top|| File under:
Lessons Learned
By Jed Babbin

UN Secretary General Kofi Annan and British Prime Minister Tony Blair want to send an international force to separate Israel from Hizballah terrorists in Lebanon. Mr. Blair said a UN force should be sent to, "...stop the bombardment coming over into Israel and therefore gives Israel a reason to stop its attacks on Hezbollah." Kofi Annan said such a force could, "...pursue the idea of stabilization." But their idea assumes first, that a cease-fire would protect those worthy of protection, and second that restoring the region's ante bellum "stability" would promote long-term peace. Both assumptions are utterly false.

Hizballah is not some small, ragged band scattered around Lebanon. It is a huge terrorist structure, built over decades, that includes thousands of men, weapons, positions, offices and everything that enables it to control southern Lebanon. Israel is now destroying that infrastructure. A cease-fire would benefit Hizballah and threaten Israel. It would protect both Hizballah and the nations that support it - Syria and Iran - as well as the Lebanese that have accepted the terrorist organization as a legitimate part of their government. A cease-fire would allow Hizballah to rebuild its power base and enable it to resume its attacks whenever Damascus and Tehran desired. For Israel, a UN force would create no security whatever against future attacks. The UN's years-long record on the Israel-Lebanon border makes mockery of the term "peacekeeping." On page 155 of my book, "Inside the Asylum," is a picture of a UN outpost on that border. The UN flag and the Hizballah flag fly side-by-side. Observers told me the UN and Hizballah personnel share water, telephones and that the UN presence serves as a shield against Israeli strikes against the terrorists.

The Israeli response to the attack by Lebanon-based Hizballah terrorists was much more violent and effective than Hizballah, Iran or Syria expected. The Olmert government failed to make any significant response to previous raids from Gaza and Lebanon, which encouraged both terrorist regimes. The Syrian and Iranian regimes practice brinksmanship as their foreign policy. They attack as often as they can in as aggressive manner as they believe will not trigger a decisive response. Iran wanted to distract the G-8 summit from agreeing to do anything about its nuclear weapons program, so it apparently told its Hizballah surrogates in Lebanon that the time was ripe to begin a major offensive.

The Hizballah attacks began about two weeks after Israel suffered the usual international condemnations for its response to the Gaza-based Hamas kidnapping of an Israeli soldier. Even after the Gaza incursion - emboldened by international condemnation of Israel's "disproportionate" response -- Iran and Syria were convinced that Israel would do no more than make token raids into Lebanon. For the first time, Israel has acted in accordance with what used to be George Bush's theory: that a government which contains, supports or harbors terrorists is responsible for their actions. Israel is now demonstrating that there is a price to be exacted from nations who collaborate with terrorists. The reason Israel must not agree to a cease-fire now, and why a UN force must be rejected is the fact that the Arab nations may be starting to open their eyes.

An emergency Cairo meeting of the 18 Arab League nations' foreign ministers last weekend produced the most significant event in the region since Saddam fell from power. These meetings are routine, held in crises or for political posturing and on every occasion before last weekend have resulted in condemnation of Israel and (or) the United States. This meeting began with the Lebanese foreign minister Fawzi Salloukh proposing a resolution condemning Israel's military action, supporting Lebanon's "right to resist occupation by all legitimate means" (which even the AP report characterized as "language frequently used by Hizballah to justify its guerillas' presence in south Lebanon.") The Lebanese draft also called on Israel to release all Lebanese prisoners and supported Lebanon's right to "liberate them by all legitimate means." The "Lebanese prisoners" are virtually all Hizballah members and "legitimate means" translates to terrorism. The Syrian foreign minister, Walid Moallem, strongly supported Lebanon and Hizballah. But an historic obstacle was raised that blocked the Lebanese endorsement of terrorism.

The Saudi foreign minister, al-Faisal, led a triumvirate including Egypt and Jordan that, according to the AP report, was "...criticizing the guerilla group's actions, calling them 'unexpected, inappropriate and irresponsible acts.'" Faisal said, "These acts will pull the whole region back to years ago, and we simply cannot accept them." These are the rumblings that precede a political earthquake. The Arab leaders are frightened that the acts of the terrorists they have coddled for decades might have consequences for them. And they are very frightened of what Iran may do next. We must reinforce those fears because they provide the first big lever with which those nations can be moved.

The Arab foreign ministers apparently have the glimmerings of a lesson dawning in their minds. The US veto of a UN resolution condemning Israeli action makes clear that if Israel imposes consequences for support of terror, the US will not stand in the way. Punishing Lebanon for its government's acceptance of Hizballah is one step. The next logical step would be punishing Syria and then Iran. If President Bush means to implement the policy he has pronounced, he wouldn't merely get out of Israel's way. He would lead. Instead of criticizing Kofi Annan and asking him to call Bashar Assad to pressure Syria to "cut this s*#t out," he should find a more reliable messenger. The name of Peter Pace comes to mind.

The Iranians and Syrians are apparently urging Hizballah to intensify this battle in the coming days. Many more missiles and suicide bombers will be used against Israel. And the Israelis will continue their attacks in Lebanon and Gaza. If we pressure the Israelis to call a halt to action prematurely, the hope that rose from the Arab ministers' meeting will be dashed and the lesson taught that there is still no penalty for supporting, succoring and ordering terrorists to do their work. If we continue to reject a ceasefire, and openly encourage Israel to deal a decisive blow to Hizballah, then Lebanon, Saudi Arabia, Egypt and Jordan will understand the lesson is quite the opposite. For Syria and Iran, the lesson will have to be applied directly.

Jed Babbin was a deputy undersecretary of defense in the George H.W. Bush administration. He is a contributing editor to The American Spectator.
Posted by: ryuge || 07/18/2006 06:28 || Comments || Link || E-Mail|| [271 views] Top|| File under:
Syria-Lebanon-Iran
THE NEAR EAST: HEADING FOR AN ISRAELI GROUND OFFENSIVE
! Link (title and below) to .pdf (6 pages).


by Claude MONIQUET, President of the ESISC

Peace still seems a long way off for the Middle East. Three factors have combined to place the region in the middle of a military crisis which seems destined to last for at least another few days, if not two to three weeks. Two of these reasons are purely circumstantial, while the other is strategic.

As far as the circumstances are concerned, it is clear that there has been no compliance with the two conditions imposed by the Israelis (as well as by the G8 and most of the western nations, even though some countries continue to criticize what they see as a "disproportionate" Israeli response) for the cessation of hostilities. These two conditions are clear, distinct and non-negotiable: the Hezbollah must release the two kidnapped Israeli soldiers safe and sound and suspend its rocket attacks on Israel... To read more
Claude Moniquet is a belgian journalist who graduated from terror specialist to private analyst; his views are always measured, sound and interesting, and on top of that he's "liberal" (european sense, IE free-markets, small gvt,... his first synthesis notes were published online at the belgian Hayek Institute) and non-idiotarian.
A refreshing change from "big" think tanks like the ifri!
Posted by: anonymous5089 || 07/18/2006 12:31 || Comments || Link || E-Mail|| [289 views] Top|| File under:
WSJ: Iran's First Strike
The mullahs reply to Condi Rice's nuclear olive branch.
The war between Hezbollah and Israel is a tragedy for its victims, but it could also be a clarifying moment if the world draws the proper lessons. To wit, this is a preview of what the Middle East will look like if Iran succeeds in going nuclear.

The threat of a nuclear Iran isn't primarily that the mullahs might actually use such a weapon if they got one. The more immediate threat is that Iran would use the weapon as a shield to pursue its hegemonic ambitions throughout the Middle East, promoting terrorist attacks on its enemies and intimidating anyone with the nerve to fight back. The Hamas-Hezbollah double assault on Israel is a portent of things to come unless the world gets serious about Iran's radicalism.

Continued on Page 49
Posted by: Sholuth Flotch4186 || 07/18/2006 03:12 || Comments || Link || E-Mail|| [299 views] Top|| File under:
Terror Networks
The Islamists Are Content to Battle Us 'One Slice at a Time'
Written by Arlene Peck

My mother, Queen Mollie, once told me when I was a kid: "There are four words I want you to take out of the English language. Those are 'ought,' 'should,' 'fair,' and 'equitable,' because, Darlin', life isn't always the way it oughta or shoulda be." For sure, it's rarely fair or equitable.

I first noticed this when I was in Beirut as a journalist in June of '82 with the Israel Defense Force. I went over there as a typical naïve American thinking that we would see some fighting. However, it did not take me long to realize that the Islamic mentality with which we were dealing was founded on terror. The Islamic version of fighting was sniper warfare and bombing. It goes along with the Islamic mentality that I was told is based in the Koran, that the way to defeat an enemy (and let there be no mistake, this barbaric mentality lives by the attitude that the death of everyone who is not one of them is necessary) is to strike, one slice at a time. One slice may not harm their quarry, but after 2,000 slices, they leave victorious.
Continued on Page 49
Posted by: anonymous5089 || 07/18/2006 01:48 || Comments || Link || E-Mail|| [325 views] Top|| File under:
Who's in the News
117
[untagged]
Bookmark
E-Mail Me
The Classics
The O Club
Rantburg Store
The Bloids
The Never-ending Story
Thugburg
Gulf War I
The Way We Were
Bio
Merry-Go-Blog
Hair Through the Ages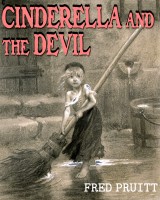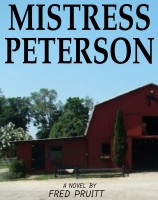 On Sale now!


A multi-volume chronology and reference guide set detailing three years of the Mexican Drug War between 2010 and 2012.

Rantburg.com and borderlandbeat.com correspondent and author Chris Covert presents his first non-fiction work detailing the drug and gang related violence in Mexico.

Chris gives us Mexican press dispatches of drug and gang war violence over three years, presented in a multi volume set intended to chronicle the death, violence and mayhem which has dominated Mexico for six years.
Click here for more information


Meet the Mods
In no particular order...


Steve White
Seafarious
Pappy
lotp
Scooter McGruder
john frum
tu3031
badanov
sherry
ryuge
GolfBravoUSMC
Bright Pebbles
trailing wife
Gloria
Fred
Besoeker
Glenmore
Frank G
3dc
Skidmark
Alaska Paul



Better than the average link...



Rantburg was assembled from recycled algorithms in the United States of America. No trees were destroyed in the production of this weblog. We did hurt some, though. Sorry.
35.172.233.215