Bangladesh
The Danish cartoons and freedom of expression
This Bengladeshi editorial starts out as a perfectly reasonable (if academic) essay about the role of religion in the West, then suddenly turns into a justification for the cult of Muslim Victimhood (TM)

Unsavoury characterization of Prophet Mohammed (SM) in the cartoons published by a Danish newspaper and reproduced by several European newspapers have brought to the fore the modern debate on limits of freedom of expression and speech. It is generally accepted that freedom of expression is circumscribed by its adverse fall-out on the dignity of the individual (libel) or the majesty of the divinity (blasphemy). Society by definition being a conglomeration of diverse individuals societal responsibility demands that rights of the members of the society not be intruded upon.

Libel laws exist in a variety of forms to safeguard individual honour. Similarly, blasphemy laws enacted in many countries, though increasingly falling into disuse, are aimed at protecting the majesty of God. Black's Law Dictionary defines blasphemy as: "Any oral or written reproach maliciously cast upon God, His name, attributes or religion." The Catholic Encyclopedia considers blasphemy as heretical when insult to God involves a declaration that is against the faith; imprecatory when it would cry a malediction upon Divinity; and contumacious when it is wholly made up of contempt or indignation towards God. Interestingly, British Criminal law contains in its statute book law relating to blasphemy even today though it was developed mainly during the 18th century to protect the Anglican version of Christianity. As late as 1979, the House of Lords upheld a prosecution on charge of blasphemy centering on the publication of an erotic homosexual poem about Jesus Christ in a British weekly. When the decision was challenged, the European Court of Human Rights ruled that protection for religious freedom was superior in this case to protection of freedom of expression.

The arguments proffered in this essay are not for enacting blasphemy laws. On the contrary, the First Amendment to the US Constitution insisting that "Congress shall make no laws respecting an establishment of religion," a declaration powerfully pursued by the US Supreme Court to ensure separation of the Church from the State and generally emulated by developed economies, should act as beacon light to ships sailing against the tumultuous waves of the 21st century seas.
Continued on Page 49
Posted by: ryuge || 02/12/2006 04:07 || Comments || Link || E-Mail|| [6463 views] Top|| File under:
China-Japan-Koreas
North Korea: a proxy nuclear state?
by M. D. Nalapat

Despite the hype about nuclear weapons being created in high school laboratories, the reality is that the fabrication of a usable bomb requires a mix of both talent and infrastructure that is available to few states. In terms of purchasing power parity, India is today the fourth biggest economy in the world. It has tens of millions of trained technicians and an industrial base that dates back to the period when the country was under British rule. However, India struggled for two decades before weaponizing the nuclear device it exploded in 1974. Equally difficult was its missile odyssey. Forty years elapsed before the 1500-kilometer Agni-III was developed from early rockets.

Neither Pakistan nor, to an even greater extent, North Korea, can lay claim to having anything but the most rudimentary indigenous technological base. The domain of Pakistani President General Pervez Musharraf has as yet proved unable to design and manufacture a truly local high speed lathe, let alone a tractor, while North Korea has not exceeded bicycle manufacturing. Yet both countries have succeeded in "developing" nuclear devices as well as sophisticated missiles that can reach over a thousand kilometers carrying a weapons payload. How such technologically backward countries could reach "university" status without having been able to pass "high-school" is a question rarely heard in discussions of their respective strategic weapons capabilities. Yet that query is essential to understanding the reality behind the current nuclear status of these failed (Pyongyang) and failing (Islamabad) economies.

Both Pakistan and North Korea are examples of what may be termed "proxy" nuclear weapons powers. That is, they are countries that have deliberately been provided with nuclear devices and missiles systems by an advanced country, the People's Republic of China (through agencies directly or otherwise linked to it). It is no accident that Pyongyang acts as a geopolitical pressure point on Japan, as Pakistan does on India. Japan and India, after all, are Beijing's two primary rivals in Asia. As nuclear capable, missile producing states, North Korea and Pakistan--the two proxies--demand the attention of Japan and India, thus lowering the attention that they can pay to China, the source of the proxies' technology.
Continued on Page 49
Posted by: john || 02/12/2006 09:37 || Comments || Link || E-Mail|| [6473 views] Top|| File under:
Steyn: Toon-deaf Europe is taking the wrong stand
From Europe's biggest-selling newspaper, the Sun: ''Furious Muslims have blasted adult shop [i.e., sex shop] Ann Summers for selling a blowup male doll called Mustafa Shag."

Not literally "blasted" in the Danish Embassy sense, or at least not yet. Quite how Britain's Muslim Association found out about Mustafa Shag in order to be offended by him is not clear. It may be that there was some confusion: given that "blowup males" are one of Islam's leading exports, perhaps some believers went along expecting to find Ahmed and Walid modeling the new line of Semtex belts. Instead, they were confronted by just another filthy infidel sex gag. The Muslim Association's complaint, needless to say, is that the sex toy "insults the Prophet Muhammad -- who also has the title al-Mustapha.''

In a world in which Danish cartoons insult the prophet and Disney Piglet mugs insult the prophet and Burger King chocolate ice-cream swirl designs insult the prophet, maybe it would just be easier to make a list of things that don't insult him. Nonetheless, the Muslim Association wrote to the Ann Summers sex-shop chain, "We are asking you to have our Most Revered Prophet's name 'Mustafa' and the afflicted word 'shag' removed."

If I were a Muslim, I'd be "hurt" and "humiliated" that the revered prophet's name is given not to latex blowup males but to so many real blowup males: The leader of the 9/11 plotters? Mohammed Atta. The British Muslim who self-detonated in a Tel Aviv bar? Asif Mohammed Hanif. The gunman who shot up the El Al counter at LAX? Heshamed Mohamed Hedayet. The former U.S. Army sergeant who masterminded the slaughter at the embassy bombings in Kenya and Tanzania? Ali Mohamed. The murderer of Dutch filmmaker Theo van Gogh? Mohammed Bouyeri. The notorious Sydney gang rapist? Mohammed Skaf. The Washington sniper? John Allen Muhammed. If I were a Muslim, I would be deeply offended that the prophet's name is the preferred appellation of so many killers and suicide bombers on every corner of the earth.

But apparently that's not as big a deal as Mustafa Shag. When Samuel Huntington formulated his famous "clash of civilizations" thesis, I'm sure he hoped it would play out as something nobler than shaggers vs. nutters. But in a sense that's the core British value these days. If it's inherent in Muslim culture to take umbrage at everything, it's inherent in English culture to turn everything into a lame sex gag. The "Mustafa" template is one of the most revered in the English music-hall tradition: "I've been reading the latest scholarly monograph -- 'Sexual Practices of the Middle East by Mustapha Camel.'" If they wanted to appease the surging Muslim demographic, the British could conceivably withdraw from Iraq and Afghanistan but it's hard to imagine they could withdraw from vulgar sex jokes and still be recognizably British. They are, in the Muslim Association's choice of words, "afflicted" with shag fever.

In theory, this should have been the perfect moment for Albert Brooks to release his new film ''Looking for Comedy in the Muslim World.'' Instead, life is effortlessly outpacing art. Brooks had an excellent premise and, somewhere between studio equivocation and his sense of self-preservation, it all got watered down, beginning with the decision to focus the plot on a trip to India. Which is a, er, mostly Hindu country. But the Arab world refused to let Brooks film there, and, even if they had, he'd have been lucky to get out alive. Needless to say, the movie doesn't mention that. So a film whose title flaunts a bold disdain for political correctness is, in the end, merely another concession to it.

You can't blame Brooks, not in a world of surreal headlines like "Cartoon Death Toll Up to Nine" (the Sunday Times of Australia). Instead of ''Looking for Comedy in the Muslim World,'' the Muslim world's come looking for comedy in the West and doesn't like what it's found. If memory serves, it was NBC who back in the '70s used to have every sitcom joke about homosexuality vetted by a gay dentist in New Jersey. Apprised of this at a conference on censorship, the producer of "The Mary Tyler Moore Show" remarked, "You mean there really is a tooth fairy?" Alas, the Islamist Advisory Commission on Quran-Compatible Humor will be made of sterner stuff, and likely far more devastating to the sitcom biz.

And the good news is that that body's already on its way. The European Union's Justice and Security Commissioner, Franco Frattini, said on Thursday that the EU would set up a "media code" to encourage "prudence" in the way they cover, ah, certain sensitive subjects. As Signor Frattini explained it to the Daily Telegraph, "The press will give the Muslim world the message: We are aware of the consequences of exercising the right of free expression. . . . We can and we are ready to self-regulate that right."

"Prudence"? "Self-regulate our free expression"? No, I'm afraid that's just giving the Muslim world the message: You've won, I surrender, please stop kicking me.

But they never do. Because, to use the Arabic proverb with which Robert Ferrigno opens his new novel, Prayers for the Assassin, set in an Islamic Republic of America, "A falling camel attracts many knives." In Denmark and France and the Netherlands and Britain, Islam senses the camel is falling and this is no time to stop knifing him.

The issue is not "freedom of speech" or "the responsibilities of the press" or "sensitivity to certain cultures." The issue, as it has been in all these loony tune controversies going back to the Salman Rushdie fatwa, is the point at which a free society musters the will to stand up to thugs. British Muslims march through the streets waving placards reading "BEHEAD THE ENEMIES OF ISLAM." If they mean that, bring it on. As my columnar confrere John O'Sullivan argued, we might as well fight in the first ditch as the last.

But then it's patiently explained to us for the umpteenth time that they're not representative, that there are many many "moderate Muslims.''

I believe that. I've met plenty of "moderate Muslims" in Jordan and Iraq and the Gulf states. But, as a reader wrote to me a year or two back, in Europe and North America they aren't so much "moderate Muslims" as quiescent Muslims. The few who do speak out wind up living in hiding or under 24-hour armed guard, like Dutch MP Ayaab Hirsi Ali.

So when the EU and the BBC and the New York Times say that we too need to be more "sensitive" to those fellows with "Behead the enemies of Islam" banners, they should look in the mirror: They're turning into "moderate Muslims," and likely to wind up as cowed and silenced and invisible.
Posted by: Mohammed || 02/12/2006 10:59 || Comments || Link || E-Mail|| [6469 views] Top|| File under:
Sullivan: Islamo-bullies get a free ride from the West
To see or not to see: that is now our question. For the past week and a half, the biggest global story has been the rioting, violence and murder that has exploded over a dozen cartoons in a Danish newspaper.

Former president Bill Clinton has called the cartoons "totally outrageous". Many mainstream Muslims have claimed that they are indeed offended by them. The Archbishop of Canterbury has opined that they have hurt many feelings and cast a shadow over Christian-Muslim relations.

Others have claimed, in contrast, that the cartoons are tame and cannot even faintly be described as offensive — certainly no more offensive than any number of other cartoons that are published all the time.

That's my position, by the way. I think that much of the "offence" is contrived, that it has been manipulated by Islamists and the Syrian and Egyptian governments to advance their own agendas, and that Jyllands-Posten, the Danish newspaper that first published them, deserves high praise for facing down Islamist bullies.

But enough about me. What are you to think? You'd think, wouldn't you, it might be helpful to view the actual cartoons so you can see what on earth this entire fuss is about. But the British and American media have decided that it is not their job to help you understand this story. In fact it is their job to prevent you from fully understanding this story. As of this writing no major newspaper in Britain has published the cartoons; the BBC has shown them only fleetingly and other networks have shied away. All have decided not to give you this critical information, without which no intelligent person can construct an informed and intelligent position on the matter. You're on your own.

The reasons given are conventional enough: the press doesn't want to inflame matters further; the cartoons are indeed offensive, and no editor has to publish images that would appal readers; reprinting would merely play into the hands of extremists, and so on.

The one argument you haven't heard is the one you hear off-camera. Many editors simply don't want to put their staffs at risk of physical danger. They have "offended" Muslims in the past and learnt to regret it. In New York the editors of a free alternative paper, the New York Press, decided they wanted to run the cartoons so their readers could have a grasp of what this huge story is about. The owner refused. The staff quit en masse. The editor claims the owner gave him a simple explanation: "I'm not putting lives in danger. We're not getting things blown up."

None of these arguments is risible. An editor has no responsibility to publish anything he doesn't want to. A publisher has every right to protect his own staff from physical danger. But what all the arguments amount to is simple: the press is refusing to do its job.

The fundamental job of journalists is to give you as much information as possible to make sense of the world around you. And in this story, where the entire controversy revolves around drawings, the press is suddenly coy. You can see Saddam Hussein in his underwear and members of the royal family in compromising positions. You can see Andres Serrano's famously blasphemous photograph of a crucifix in urine, called Piss Christ. But a political cartoon that deals with Islam? Not our job, guv. Move right along. Nothing to see here.

The withholding of truth has, of course, been one of the recurring themes of this war. We were not allowed to see the video deaths of those who jumped out of the World Trade Center. We were not allowed to see the coffins of soldiers arriving back in the US. We are still not allowed to see the most revealing photographs of what really happened at Abu Ghraib (the legal case is still tied up in appeals). We were not allowed to see the beheading of Nick Berg. And now we are not allowed to see . . . cartoons. Cartoons! The very things newspapers are designed in part to publish.

But then, of course, there is what makes this war different. This war is the first to take place in the online era. The web has made it possible to see almost all of it, if you look hard enough. Only the government-withheld Abu Ghraib pictures are seriously out of view for most people.

And so we have two media now in the world. We have the mainstream media whose job is increasingly not actually to disseminate information but to act as a moral steward for what is fit to print, to become an arbiter of sensitivity, good taste and political correctness. And we have web pages like Wikipedia or the blogosphere to disseminate actual facts, data, images and opinions that readers can judge with the benefit of all the facts, not just some of them.

If you want to see why newspapers are struggling, surely this is part of the reason. They have forgotten their fundamental task: to provide information.

Yes, the internet has its own censorship problems. Google just caved in to China. Yahoo! may even have helped identify a dissident to the Communist authorities. Many oppressive governments have found ways to shut down websites, police access to the online world and censor what readers can find. Your privacy may be at risk.

On the web there are no editors filtering fact from fiction. But in a case like this it's an easy decision. If you want the full story, including indispensable information to make sense of it, you have to go online. The good news, of course, is that the truth is still out there. Maybe we have the perfect solution: newspapers can sustain public propriety, while readers can find out the raw facts for themselves on the web. But the bad news is that the Islamists have just scored a huge victory.

Their hope has always been what can only be called creeping sharia. Bit by bit, free societies abandon small freedoms to accommodate the sensitivities of Muslims or Christian fundamentalists or the PC police or other touchy fanatics. Bit by bit, we cede our freedoms to fear and phoney civility — all in the name of getting along.

Yes, in this new war of freedom versus fundamentalism I always anticipated appeasement. I just didn't expect the press to be among the first to wave the white flag.
Posted by: Mohammed || 02/12/2006 02:46 || Comments || Link || E-Mail|| [6464 views] Top|| File under:
Fifth Column
The Secular, Moslem Fanatic Imam
'GOD? What about him?" the sheik asked with a frown.

We were in a London mosque, discussing the sermons the sheik delivers at Friday congregations. I had asked why God almost never featured in (or, at best, got a cameo role) in sermons that focused almost exclusively on political issues.

For the sheik, what mattered was "the sufferings of our brethren under occupation." In other words: In our Islam, we don't do God — we do Palestine, Kashmir and Iraq!

Here we have a religion without a theology, a secular wolf disguised as a religious lamb.

How did this neo-Islam — a political movement masquerading as religion — come into being, and how can those who know little about Islam distinguish it from the mainstream of the faith?

USING Islam as a vehicle for political ambitions is not new. The Umayyads used it after the Prophet's death to set up a dynastic rule. Three of the four caliphs who succeeded Muhammad were assassinated in the context of political power games presented as religious disputes.

Fast forward to the 19th century, and the Persian adventurer Jamaleddin Assadabadi, who disguised himself as an Afghan to hide his Shiite origin and set out to build a career in the mostly Sunni land of Egypt. Although a Freemason, Jamal (who dubbed himself Sayyed Gamal) concluded that the only way to win power among Muslims was by appealing to their religious sentiments. So he transformed himself into an Islamic scholar, grew an impressive beard and donned a huge black turban to underline his claim of being a descendant of the Prophet.

His partner was Mirza Malkam Khan, an Armenian who claimed to have converted to Islam. Together, they launched the idea of an "Islamic Renaissance" (An-Nahda) and promoted the concept of a "perfect Islamic government" under an "enlightened despot."

Malkam had a slogan of unrivaled cynicism: "Tell the Muslims something is in the Koran, and they will die for you."

The trick worked, because the overwhelming majority of Muslims didn't know Arabic, and those who did had as much difficulty reading the Koran as an English speaker has with Chaucer.

LATER in the century, the campaigns of Sayyed Gamal and Mirza Malkam produce the Salafi movement. The term comes from the phrase aslaf al-salehin ("the worthy ancestors") and evokes the hope of reviving "the pure Islam of the early days under Muhammad."

The Salafi movement gave birth to the Muslim Brotherhood (Ikhwan al-Moslemeen) led by Hassan al-Banna in Egypt (1928), and to an Iranian Shiite version, the Fedayeen of Islam, led by Muhammad Navab-Safavi (1941).

In the '40s the movement produced two other children. The first was a hybrid of Marxism and Islam concocted by a Pakistani journalist Abul-Ala al-Maudoodi, who saw himself as "the Lenin of Islam." The other was a hybrid of Nazism and Islam promoted by the Palestinian Mufti Haj Amin al-Hussaini and Rashid Ali al- Gilani, an Iraqi firebrand of Iranian origin.

From the 1930s through the 1960s, the offspring of Salafism organized terrorist operations killing hundreds of people, but failed to win power anywhere. Instead, most Muslim nations were seduced by Western ideologies such as nationalism, socialism and communism. Yet most of those ideologies lost their luster by the 1970s — and various versions of the Salafi movement began to fill the vaccuum.

In 1979, it won power in Iran under a semi-literate mullah named Ruhallah Khomeini. In the 1980s, it dominated Pakistan through a group of army officers known as "the Koran Generals." In 1992 it came close to seizing power in Algeria through the Front for Islamic Salvation (FIS). In 1995, it seized power in Kabul under the banner of the Taliban. Most recently, it won the election in the West Bank and Gaza under the label of Hamas.

SALAFISM'S biggest successes, how ever, have come in the West — where the emergence of large communities of Muslims has created a space in which neo-Islam can thrive.

This new space is of crucial importance for two reasons.

* It allows Salafism to promote its ideas and recruit militants in freedom — something not possible in most Muslim countries, where local despots won't tolerate any breach of their control of the public space.

* Muslims living in the West have no first-hand experience of the intolerance and terror that neo-Islam has practiced in Muslim countries for decades. Instead, they see Islam as an element of their identity and, although seldom going to the mosque, consider neo-Islamist militants as "lobbyists" for themselves.

Anxious to control its constituency within Western democracies, neo-Islam, in its different versions, uses tactics developed by other totalitarian ideologies, notably fascism and communism.

ITS first move was to promote a visual apartheid to distinguish its adherents from the rest of society — in the same way that Lenin, Hitler and Mao wanted their followers to wear specific uniforms.

For men, the props are beards, khaksari (earthly) garments such as shirts falling down to the knees, baggy shalwar (pantaloons), an araqchin (cloth cap), a checkered Palestinian neck-scarf and sandals or shoes without laces. The garments must never come in bright colors (although green was the color of Mohammed's clan, the Bani-Hashim); black and white are the preferred shades of neo-Islam. The neo-Islamist will also always carry a worry bead plus a miswak (a wooden tooth pick), which is supposed to have been favored by the Prophet.

When it comes to women, the choice of clothes is even more limited. Women are obliged to cover their hair, and also avoid bright colors. The more radical neo-Islamists promote the burqa, a head-to-toe drape with two holes for the eyes.

Only a small minority of the world's Muslims follow this visual apartheid. Some of the most outrageous neo-Islam outfits can be seen only in the West, never in any Muslim country.

Once visual apartheid is achieved, the neo-Islamist moves to Phase Two: making his followers brain-dead. This is done by persuading them that there is a unique Islamic answer to all questions ever asked or ever to be asked.

And where does the answer come from? From "fatwa factories" set up by (often semi-literate) sheiks in some Muslim countries. The most complex issues of life, from banks charging interest to euthanasia, are often answered with a simple "yes" or "no."

The idea is that, as Maudoodi (the "Lenin of Islam") believed, Islam was sent by God to turn men into robots obeying divine rules as spelled out by the sheiks.

Maudoodi claimed that, when God created man, He made His creature's biological existence subject to "unquestionable laws." Yet God failed to to apply the same rule to man's spiritual, political and cultural existence. Realizing His mistake, God sent Mohammed to preach Islam, which provides the "unquestionable laws" needed for the non-material aspects of man's existence.

NEO-ISLAM pursues its culture of apartheid by dividing the world into "Islam" and "un-Islam."

Wherever Muslims are a majority is designated as Dar al-Islam (House of Peace); the rest of the world is Dar al-Harb (House of War) or, at best, Dar al-Da'awah (House of Propagation). The claim is that it is enough to be a Muslim to be always right against non-Muslims.

This is not how Muhammad taught Islam. His biography is full of instances where he ruled against a Muslim in a dispute with a non-Muslim. For him, the world was divided between "right" and "wrong," and "good" and "evil," not Islam and non-Islam. It is possible to be a Muslim and do evil things, while a non-Muslim could also be an agent of good.

That neo-Islam is uncomfortable with the idea of religion as something to do with God is not surprising. In Islam, the only absolute and immutable truth is the Oneness of God. Thus what the Koran or shariah (not to mention self-appointed sheiks) offer are relative matters, open to infinite interpretations.

Neo-Islam's attempt at destroying individual freedoms is as much a threat to Islam as the Inquisition was to Christianity.

To protect itself, Islam needs to revive its theology with emphasis on divinity (marefat al-ilahiyah). In other words, Islam must re-become a religion.

THIS does not mean that Muslims should stay out of politics or ignore Palestine, Iraq, Kashmir or any other cause. What it means is that they should recognize that these and similar causes are political, not religious, ones. Nobody prevents Muslims from practicing their faith in Palestine or Kashmir. These disputes are about territory, borders and statehood, not about faith.

Neo-Islam is a form of fascism, hence the term Islamofascism. Its primary victims are Muslims, both in Muslim majority countries and in the West.

In many Muslim countries, neo-Islam has been exposed as a political movement and can no longer deceive the masses. In the West, however, it is has managed to dupe parts of the media, government and academia into treating it not as the political movement it is, but as the expression of Islam as a religion.

It is time to end that deception and recognize neo-Islam in its many manifestations as a political phenomenon.

Neo-Islam has as much right to operate in the political field as any other party in a democracy. But it does not have the right to pretend to be a religion — it is not.
Posted by: Anonymoose || 02/12/2006 10:46 || Comments || Link || E-Mail|| [6462 views] Top|| File under:
Home Front: Politix
When it was no longer sweet or noble to kill for the cause
In 1956, the mirror in which the left saw itself was shattered. But its self-deception lives on

If the great history lesson of the 20th century is that socialism does not work then the watershed event in that tragic enlightenment was the one that took place in Moscow 50 years ago this month - the so-called "secret speech" delivered by Nikita Khrushchev to a closed session of the 20th congress of the Soviet Communist party on February 25 1956, in which he mounted a devastating attack on Joseph Stalin, then not quite three years dead.

I write this with complete intellectual confidence but also with some journalistic trepidation. Part of me feels the need almost to apologise for writing today about an event from the now-distant past, which for many readers is likely to seem as unrelated to their own lives as the Council of Trent or the Treaty of Unkiar Skelessi. Moreover, as someone raised in the British communist world, whose first memory of any public event is of the death of Stalin himself and who was surprised at the age of five to find that my infant-school teacher had never heard of Harry Pollitt, I am anxious not to disappear into historical anorakland and lose the many readers fortunate enough not to be similarly steeped in the bliss, brutality and betrayal of the revolutionary movement.

Yet the secret speech has shaped all of our lives, whoever we are and whether we realise it or not, most obviously because it led eventually to the collapse of the Soviet system, the end of the cold war, and the triumph of the west of which we are all today living if still sometimes conflicted witnesses; but less obviously because it posed questions about public intellectual and political honesty that remain just as undodgeable today as they were in 1956.

Given his own history, Khrushchev's speech was an act of great moral bravery and huge political recklessness. Speaking for nearly four hours, he stunned his listeners with a detailed and sweeping account of Stalin's mass arrests, deportations, torture and executions. Though the delegates were sworn to secrecy (and the speech remained unpublished in the USSR until 1988), the details soon leaked out, both in briefings to Soviet and satellite parties and, possibly at Khrushchev's own instigation, to the western media, including via John Rettie of Reuters, later of the Guardian.

The truth caved in on us, is how one person in the audience graphically described the speech. But as Tony Judt points out in his magisterial Postwar, it is important not to overstate what Khrushchev was attempting. His aim, not surprisingly, was a controlled de-Stalinisation that kept the revolutionary myth and the Soviet system intact. All the faults of the Bolshevik experience were laid at Stalin's door alone. But in his characteristically impulsive way, Khrushchev placed the possibility of a reformed Soviet system on the agenda. For the next decade, indeed, it was still possible to believe in that outcome, and there were true believers who persuaded themselves that it could happen, even 30 years later in the Gorbachev years. Harold Wilson's "white heat of the technological revolution" speech in 1963 can only be properly understood in the context of his fear that Khrushchev's boast that the USSR would outproduce the US by 1970 was well-founded. But the larger reality, as his biographer William Taubman says, is that the system never recovered from the secret speech and nor did Khrushchev.

The most immediate reason for this, especially outside Russia, was the suppression of the Hungarian democratic revolution in November 1956. From that moment on, communism was irrevocably more about oppression than liberation. After Hungary the excuses would not wash, though many still made them (even my own father, in spite of the fact that he, along with the former teachers' leader Max Morris, was one of only two members of the British CP's executive committee to vote to condemn the Soviet invasion). After Hungary, as Judt puts it, communism became "just a way of life to be endured" until, mercifully, its misery and decline came to an end without large-scale bloodshed in 1989.

It is of course true that, long before 1956, there had been generations of progressives, socialists of various kinds and even communists who had broken with the Bolshevik myth or who had never embraced it in the first place. Traditions of democratic and moderate socialism that predated the Russian revolution flowed on uninterrupted by 1956. Yet though not directly implicated by 1956 in the way that communists were, these other traditions on the left were challenged and damaged by what Khrushchev said and what the Red Army tanks then did in Budapest.

The secret speech was a turning point because, in Eric Hobsbawm's authoritative phrase, while the October revolution created a world communist movement, the 20th congress destroyed it. Experience, whether in the form of Walter Benjamin's backward-looking angel of history or Barbara Tuchman's lantern from the stern (the image is essentially the same), had weighed the left in the balance and found it wanting. After 1956 socialism became more than ever just a matter of religious faith rather than reason. It would take another 30 or more years before that verdict was irrevocable. But it was the secret speech and Hungary that together, as Judt says, shattered the mirror in which the European left had always seen itself.

But it shattered something else too. After 1956 it was no longer intellectually honest or true (if it had ever been) to use the cold-war syllogism that my enemy's enemy is my friend. Those who saw history as a long war between good (the left, socialism, the future, the Soviet Union) and evil (the right, capitalism, the old order, the United States) were no longer entitled to swallow their doubts. It was no longer sweet and noble to kill for the cause. A few, of course, still said it was. Even to this day one occasionally encounters the old lie that the Hungarian rising was a counter-revolution.

But the cold-war syllogism lives on today in a new guise. Too many haters of capitalism and the United States still cram everything into the frame of untruth and self-deception that says my enemy's enemy is still my friend because, even if he blows up my family on the tube, murders my colleagues on the bus or threatens to behead me for publishing a drawing, he is still at war with Bush, Blair and Berlusconi. It is 50 years this month since that simplistic view of the world lost whatever moral purchase it may once have had. It is time such thinking was, to choose a sadly appropriate word, purged. Too long, my brothers and my sisters, too long.
Posted by: Mohammed || 02/12/2006 10:30 || Comments || Link || E-Mail|| [6463 views] Top|| File under:
Wretchard: On surrendering cravenly ...
...
Since Polly Toynbee argues that Teheran should face no penalty for walking away from the negotiating table then there is no reason it cannot continue to do whatever it wants. Indeed the question is why it should negotiate at all since nothing is to be gained by negotiations. Iran is free to advance in whatever direction it wishes without opposition. Of what use are negotiations? To provide a forum to make further concessions of course. What else should the West concede? Oh wait, I had forgotten that it is not only important to surrender, but to surrender cravenly. During the Clinton Administration, it was sophisticated policy to pre-emptively hand over the keys to the fortress even before you were asked to. In that distant era the European Union was viewed as as inevitable Wave of the Future, the successor Superpower. Not, as it turned out, the footman in chief to the imams.
...
Posted by: 3dc || 02/12/2006 00:00 || Comments || Link || E-Mail|| [6461 views] Top|| File under:
Syria-Lebanon-Iran
Iran's other clock is also ticking
While the world is focused on the clock of Iran's nuclear programme, the other clock, that of the nation's domestic politics, is all but ignored by most commentators.

Both clocks have their alarms set. That of the nuclear clock is expected to ring within the next three to five years, unless something is done to interrupt the military aspects of the programme. The alarm of the domestic politics clock, however, could be set off within the next few months as the power struggle in Tehran enters a new and more intense phase.

The event to watch is the forthcoming election of a new Assembly of Experts, a body of mullahs whose task is to elect the "Custodian-Theologian", more commonly known as the "Supreme Guide", who has virtually unlimited powers under the Khomeinist constitution.

The election, to be completed in April, will not be open to all citizens. As always in the case of elections in the Islamic Republic all candidates must be approved by the authorities. And once the results are in, the Council of the Guardians of the Constitution, a body of 12 mullahs, can cancel part or all of them. In other words these elections resemble primaries held inside the same political party.

The dominant group in the current Assembly of Experts consists of mullahs with business interests and old ties to the incumbent "Supreme Guide" Ali Khamenehi and the former Presidents Ali-Akbar Hashemi Rafsanjani and Muhammad Khatami.

The interest of the coming election is whether or not there will be a change of majority in the assembly. Such a change would be the logical continuation of the presidential election which swept a new generation of radical revolutionaries to power under Mahmoud Ahmadinejad. And if change does happen there is no guarantee that the new ruling elite would not want one of its own to become "Supreme Guide"

The common assumption in Tehran is that Khamenehi, the current "Supreme Guide", will be confirmed in his position at least for the time being. But, when it comes to Iranian politics, common assumptions often prove wrong. In last summer's presidential election, for example, many had expected Rafsanjani to sweep to victory. The more knowledgeable had speculated that Mohsen Qalibaf, a retired police chief and the favoured candidate of Khamenehi, would win. As it turned out , Ahmadinejad won in a landslide.

During the presidential election Khamenehi was astute enough to adjust his tactics. Having backed Qalibaf in the first round he switched to Ahmadinejad in the second. Ahmadinejad, however, feels he owes nothing to Khamenehi. By putting the focus on the "Hidden Imam" Mahdi as the sole source of power in the Islamic Republic, Ahmadinejad has tried to marginalise the "Supreme Guide." In many of his speeches he puts the Mahdi ahead of all prophets and claims that he has " a private personal channel" to the "Hidden Imam."

Theoretically, only the most learned of the Shi'ite clerics are supposed to be considered for the position of "Supreme Guide". In practice, however, not a single senior ayatollah is showing any interest in the job. In fact the overwhelming majority of Shi'ite clerics in Iran now believe that their participation in government was a mistake, and that Khomeini had been more of an ambitious politician than a proper religious leader. Some senior mullahs want the post of the " Supreme Guide" abolished and its political responsibilities transferred to the President of the Republic. The religious aspects of the post would then become the responsibility of a five-man council of theologians.

Both Rafsanjani and Khatami had supported that formula, albeit indirectly. And some analysts believe that, had Rafsanjani won, he would have pressed fort the merger of the two top posts of the regime.

The new ruling elite, symbolised by Ahmadinejad, however, appears determined to maintain the post of "Supreme Guide" while divesting it of some of its political and administrative powers. In that context the new elite's ideological guru, Ayatollah Muhammad-Taqi Mesbah-Yazdi could emerge as the leading candidate for "Supreme Guide", if and when Khamenehi is forced out.

The contrast between the two men could not be greater. While Khamenehi was unable to complete his theological studies before the revolution because of frequent spells in the Shah's prisons, Mesbah-Yazdi steered clear of politics and received on the most sophisticated education that the Shi'ite clergy could offer. Those who know him claim that he is one of the leading experts in Shi'ite philosophy. But they also insist that he is a hardliner on social and cultural issues and a feeling of profound contempt for the modern civilisation led by the Western democracies.

Because he didn't get a chance to train as a mullah, Khamenehi became a politician. After the revolution he first worked as an aide at Khomeini's office in charge of distributing cash to needy mullahs throughout the country. He then became head of he office for military procurement and , later, Deputy Defence Minister under the Lebanese-Iranian militant Mostafa Chamran. In 1989 he caused a surprise when the Assembly of Experts declared him to be "Interim Supreme Guide", days after Khomeini's death. The next assembly turned his "interim" position into a permanent one.

Mesbah-Yazdi, however, has virtually no political experience and, if elected " Supreme Guide", might be content with providing Ahmadinejad with clerical cover only and allowing him to run the political show.

Although Mesbah-Yazdi has shunned the limelight he has been at the centre of most debates within the Khomeinist establishment for the past six or seven years, arousing often violent passions both for and against. The reason is that he is totally against both "taqiyah" (obfuscation) and "kitman" (dissimulation) which have been perfected into veritable arts by the mullahs over the centuries. Thus he often says aloud what most mullahs think in silence.

A disciple of the late Iranian philosopher Ahamd Fardid, Mesbah-Yazdi is full of contradictions. On the one hand he talks of " the direct link between believers and the Hidden Imam". On the other he claims that most believers lack the wisdom to distinguish right from wrong, and thus need to be led and looked after like children. He speaks of his dream of a universal Islamic state which would lead the way out of the "deadly maze of greed and corruption created by the West". And yet he insists that non-Shi'ite Muslims are " deviants" and, as such, cannot participate in the conquest of the world for "true Islam."

Whatever its outcome the coming election could have a major impact on the course of Iranian politics over the next few years.

If the new radical elite do not win a majority, the old guard, led by Rafsanjani, could forge an alliance with Khamenehi and oust the new guard, led by Mesbah-Yazdi and Ahmadinejad out in the next parliamentary election in two years' time. If , on the other hand, the new guard captures control of the Assembly of Experts, it may well launch a major reform of the Islamic Republic's political structures with the aim of "full mobilisation for the coming clash of civilisations", as foreseen by Ahmadinejad and Mesbah-Yazdi.

As for the nuclear clock neither the old nor the new guard wish to stop it. But it requires little imagination to see that a nuclear bomb in the hands of messianic luminaries like Ahmadinejad and Mesbah-Yazdi would be more frightening than in the hands of mullahs like Rafsanjani and Khatami with business interests and contacts in the West.
Posted by: Dan Darling || 02/12/2006 02:43 || Comments || Link || E-Mail|| [6482 views] Top|| File under:
Terror Networks
We were brought up to hate - and we do
This came in my email today, from the Israel Project people. They comment before the article proper, thusly:

The Israel Project's "Mothers for Peace" Tour Garners Major Media Coverage:

As you know, we are in the midst of our campaign for "Mothers for Peace" with Nonie Darwish, the daughter of a shaheed, and Miri Eisen, a former Israeli soldier.

Further information on Mothers for Peace can be found in this article in the Tucson Citizen.

The controversy regarding the Danish cartoons of the Prophet Mohammed completely misses the point. Of course, the cartoons are offensive to Muslims, but newspaper cartoons do not warrant the burning of buildings and the killing of innocent people. The cartoons did not cause the disease of hate that we are seeing in the Muslim world on our television screens at night - they are only a symptom of a far greater disease.

I was born and raised as a Muslim in Cairo, Egypt and in the Gaza Strip. In the 1950s, my father was sent by Egypt's President, Gamal Abdel Nasser, to head the Egyptian military intelligence in Gaza and the Sinai where he founded the Palestinian Fedayeen, or "armed resistance". They made cross-border attacks into Israel, killing 400 Israelis and wounding more than 900 others.

My father was killed as a result of the Fedayeen operations when I was eight years old. He was hailed by Nasser as a national hero and was considered a shaheed, or martyr. In his speech announcing the nationalisation of the Suez Canal, Nasser vowed that all of Egypt would take revenge for my father's death. My siblings and I were asked by Nasser: "Which one of you will avenge your father's death by killing Jews?" We looked at each other speechless, unable to answer.

In school in Gaza, I learned hate, vengeance and retaliation. Peace was never an option, as it was considered a sign of defeat and weakness. At school we sang songs with verses calling Jews "dogs" (in Arab culture, dogs are considered unclean).

Criticism and questioning were forbidden. When I did either of these, I was told: "Muslims cannot love the enemies of God, and those who do will get no mercy in hell." As a young woman, I visited a Christian friend in Cairo during Friday prayers, and we both heard the verbal attacks on Christians and Jews from the loudspeakers outside the mosque. They said: "May God destroy the infidels and the Jews, the enemies of God. We are not to befriend them or make treaties with them." We heard worshippers respond "Amen".

My friend looked scared; I was ashamed. That was when I first realised that something was very wrong in the way my religion was taught and practised. Sadly, the way I was raised was not unique. Hundreds of millions of other Muslims also have been raised with the same hatred of the West and Israel as a way to distract from the failings of their leaders. Things have not changed since I was a little girl in the 1950s.

Palestinian television extols terrorists, and textbooks still deny the existence of Israel. More than 300 Palestinians schools are named after shaheeds, including my father. Roads in both Egypt and Gaza still bear his name - as they do of other "martyrs". What sort of message does that send about the role of terrorists? That they are heroes. Leaders who signed peace treaties, such as President Anwar Sadat, have been assassinated. Today, the Islamo-fascist president of Iran uses nuclear dreams, Holocaust denials and threats to "wipe Israel off the map" as a way to maintain control of his divided country.

Indeed, with Denmark set to assume the rotating presidency of the UN Security Council, the flames of the cartoon controversy have been fanned by Iran and Syria. This is critical since the International Atomic Energy Agency is expected to refer Iran to the Security Council and demand sanctions. At the same time, Syria is under scrutiny for its actions in Lebanon. Both Iran and Syria cynically want to embarrass the Danes to achieve their dangerous goals.

But the rallies and riots come from a public ripe with rage. From my childhood in Gaza until today, blaming Israel and the West has been an industry in the Muslim world. Whenever peace seemed attainable, Palestinian leaders found groups who would do everything to sabotage it. They allowed their people to be used as the front line of Arab jihad. Dictators in countries surrounding the Palestinians were only too happy to exploit the Palestinians as a diversion from problems in their own backyards. The only voice outside of government control in these areas has been the mosques, and these places of worship have been filled with talk of jihad.

Is it any surprise that after decades of indoctrination in a culture of hate, that people actually do hate? Arab society has created a system of relying on fear of a common enemy. It's a system that has brought them much-needed unity, cohesion and compliance in a region ravaged by tribal feuds, instability, violence, and selfish corruption. So Arab leaders blame Jews and Christians rather than provide good schools, roads, hospitals, housing, jobs, or hope to their people.

For 30 years I lived inside this war zone of oppressive dictatorships and police states. Citizens competed to appease and glorify their dictators, but they looked the other way when Muslims tortured and terrorised other Muslims. I witnessed honour killings of girls, oppression of women, female genital mutilation, polygamy and its devastating effect on family relations. All of this is destroying the Muslim faith from within.

It's time for Arabs and Muslims to stand up for their families. We must stop allowing our leaders to use the West and Israel as an excuse to distract from their own failed leadership and their citizens' lack of freedoms. It's time to stop allowing Arab leaders to complain about cartoons while turning a blind eye to people who defame Islam by holding Korans in one hand while murdering innocent people with the other.

Muslims need jobs - not jihad. Apologies about cartoons will not solve the problems. What is needed is hope and not hate. Unless we recognise that the culture of hate is the true root of the riots surrounding this cartoon controversy, this violent overreaction will only be the start of a clash of civilis-ations that the world cannot bear.

• Nonie Darwish is a freelance writer and public speaker.


Posted by: trailing wife || 02/12/2006 14:37 || Comments || Link || E-Mail|| [6482 views] Top|| File under:
Muslims and the imperceptibility of the West
From FaithFreedom.org


By Mohammad Asghar

SOME political cartoons published by a Danish newspaper are behind the Muslims' rage, which they have been displaying for some days by resorting to all kinds of violence in the part of the world they call their own. They have attacked foreign embassies; they have burned the national flags of even those nations, which have nothing to do with the publication of the cartoons. Their agitation is also responsible for the death of some people.

Muslims' violent reaction against the cartoons has generated huge debate among those people whose voice and discourses demand our attention. Some of the renowned debaters believe that the publication of the cartoons was not appropriate because, they maintain, Muhammad, the Prophet of Islam, was not a political figure. They also tell us that, since depiction of his features in any form or shape is offensive to the Muslims, all the non-Muslims of the world should respect their religious sensitivity by being sensitive to the Muslims' Islamic beliefs.

In my judgment, most of the non-Muslim debaters are wrong. All of them, who hold the above views, are misinformed. They are not aware of the True Islamic History, nor are they aware of the Islamic agendas that drive each Muslim's life on earth.

Apart from being a religious dictator, Muhammad was also a brute and ruthless political leader. While forcing Islam on the Pagans, Jews and Christians of the Arabian Peninsula, he also established the first Islamic State, with its capital in Medina. It was this action of his that had led his successors to establish the Islamic Empire over one-third of our earth, and to rule over it for over 1,100 years.

Since Muhammad was both a religious as well as a political dictator, non-Muslims have every right to publish, and see his cartoons in their newspapers. Any action taken by the Muslims to prevent them from expressing themselves and their views tantamount to interfering in their internal affairs as well as to denying them the right of _expression their political systems have granted them through their constitutions.

No self-respecting and freedom-loving people should cave in to the Muslims' demands, no matter how violently they want to impose them on others. They should stand up, and face the madness of the Muslims, with all available means at their disposal. Failure to do so would eventually prove disastrous for the West.

One day, it would find itself in the same position in which, the Philippines finds itself today. Embolden by its soft attitude towards its fast growing Muslim population, it is now fighting for its own existence. Had the authorities in the Philippines adopted a hard posture towards the Muslims before they could become a threat for its existence, it would have saved itself all the trouble, and the bloodbath, it is now struggling to prevent in the wake of a war of secession they have been fighting on its soil.

The Quran tells the Muslims that the earth and all that that it contains belong to Allah (3:109). It also tells them that the only Religion that is acceptable to Him is Islam, which He made perfect (cf. 5:3), while Muhammad was still alive.

As the followers of the perfect religion of Allah, Muslims are His Representatives on earth. This position of theirs makes them the owner of the whole earth as well as of everything that it contains.

According to the above doctrine of Islam, non-Muslims are the illegal occupiers of the lands they are now living on. Since their religions are not acceptable to Allah, all of them must either be evicted from their homes, or be killed for refusing to submit themselves to Islam.

Most Muslims' mind is heavily influenced by the above doctrine of their religion. It makes them dream for the day when they would become the owner of the entire earth by evicting or killing its non-Muslim inhabitants. They have been working secretly on their mission for a long time, but the publication of the cartoons by the Danish Newspaper has exposed their secret. It has also enabled the whole world to know how infuriated Muslims can become, if one dares to publish some cartoons of their Prophet.
Posted by: anonymous5089 || 02/12/2006 12:23 || Comments || Link || E-Mail|| [6475 views] Top|| File under:
Home Front: Culture Wars
Bush Fails To Prevent East Coast Blizzard
Minorities Hit Hardest
by Some Lefty Reporter 02/12/06

As President Bush and his staff cowered in the White House, the snow continued to pile up on the many poor and African Amercian victims who could not afford to get out of town or to safety in Florida. Crucial supplies of blankets, hot cocoa, popcorn and dark rum - so essential to surviving the stress of any major snowstorm - lay in stores undelivered.

"Where is the government? I need my sidewalk shovelled so I can get out to buy my damn lottery tickets!" said one D.C. resident from his living room. "Why are we wasting money in Iraq when we could be spending it here on me?"

Progressive blogs blasted the President for his inaction. "We find the timing terribly suspicious - just as the Domestic Spying hearings kick into high gear, what happens? A major northeast Blizzard. Why now?" wrote blogger FukAmericanNBush2.

Hearings into the Blizzards' effect on hearings are almost a certainty. Howard Dean has suggested he will call for an investigation once his new medications kick in and John Kerry took a break from the sporting activities of the glamourous super-rich in some exotic locale (random choice: Ice Sailing in Finland) to call for new legislation outlawing snowstorms. "The Republican Congress has dropped the ball once again. I have always been a staunch supporter of anti-snow legislation, except for certain locations where I ski. Snow has no business on our roads and the President and Congress knows that."

Calls for impeachment over "SnowGate" as some are calling it already are mounting as deeply as the snow itself, and what will be discovered underneath will prove to have a truly chilling effect on the Republicans, as the inevitable thaw proceeds.

Or something like that.
Posted by: Anonymoose || 02/12/2006 18:55 || Comments || Link || E-Mail|| [6480 views] Top|| File under:
It's a war on terrorism, not on poverty
WHERE would the Bush administration be without terrorism? Like the Cold War before it, the "war on terror" is a conveniently sweeping rationale for all manner of irrational governance, such as the outrageous $2.77 trillion budget the president proposed to Congress on Monday.

Without terrorism, how could Bush justify to fiscal conservatives the whopping budget deficits that he has ballooned via his tax cuts for the wealthy that he now seeks to make permanent? Without terrorism, how could he convince government corruption watchdogs that the huge increases in military and homeland security -- 7 percent and 8 percent, respectively -- aren't simply payback to the defense contractors who so heavily support the Republicans every election cycle? Without terrorism, how could the president get away with blindly dumping another $120 billion into the war in Afghanistan and the bungled occupation of Iraq that the Bush administration had once promised would be financed by Iraqi oil sales?

In order to pay for the money pit that is Iraq, the Bush budget demands draconian cuts in 141 domestic programs, led by a $36 billion cut in Medicare spending for the elderly over the next five years. This from a president re-elected after promising to expand rather than curtail health-care services to seniors.

Many of the other proposed cuts are equally obscene, such as the termination of $1 billion in child-care funds over five years, and the complete elimination of the Commodity Supplemental Food Program that provides food assistance to low-income seniors, needy pregnant women and children. These attacks on the social safety net for the most vulnerable members of our society are not only patently unfair, in light of Bush's tax cuts for the wealthy, but the simultaneous blank check for the Pentagon cannot be honestly justified by the fight against terrorism. And although the president insists that it is unpatriotic to question his strategies in fighting terrorism, let me risk his opprobrium, and that of the pseudo-conservative bully boys that shill for him in the media, by doing just that.

To begin with, we must remember that this "war" was launched against an enemy, still mostly at large, who on Sept. 11 accomplished phenomenal destruction and suffering with armaments no fiercer or costly than some box-cutters. Their key weapon, in fact, was suicidal fanaticism.

Yet, rather than sensibly investing in aggressive global detective work, collaborating with our European allies, engaging meaningfully with an independent and skeptical Arab world, and working to protect vulnerable U.S. sites such as nuclear-power plants, our leaders decided to turn logic on its head and make ignorance about the enemy into a virtue, slash civil liberties and recklessly invade a major Muslim country that had no connection to the attacks.

In other words, our response to Sept. 11 has been almost completely military in nature, granting the Defense Department an excuse to increase spending by 48 percent in just four years. Yet, despite all this spending, and the loss of life that has accompanied it, our standing in the Muslim world has been in freefall since we invaded Iraq, we have never captured or killed Osama bin Laden or his top strongman, we don't know how to "fix" Iraq or Afghanistan, and we have greatly strengthened the hand of our rivals in Iran.

We don't even know, as the Sept. 11 commission report revealed, much of anything about the 15 Saudi hijackers and their four leaders from other parts of the Arab world who committed the Sept. 11 attacks. We do know, however, that they weren't from Iraq, weren't funded by Iraq and weren't trained by or in Iraq; nevertheless, the huge elephant in the Bush budget is the war and occupation of Iraq, now approaching its third anniversary, not the effort to dismantle al Qaeda.

"Since 2001, the administration ... liberated nearly 50 million people in Iraq and Afghanistan," boasts the Bush budget document. Ah, but if they have been liberated, then why the need for an additional $50 billion emergency "bridge funding" in 2007, itself coming on the heels of a supplementary $70 billion budget request last week? The answer provided by the report is that Iraq is far from being stabilized and that in Afghanistan "enemy activity has increased over the past year."

Unfortunately, the Democratic leadership in Congress is still unwilling to challenge the necessity of "winning" the war in Iraq and, as a result, its complaints about cutting needed domestic programs are framed exclusively as an argument against making Bush's tax cuts permanent. It is a losing argument, because it leaves Bush as both the big spender and the big tax-cutter once again, posturing as the savior of the taxpayer when he is in fact quite the opposite for all but the wealthiest Americans.


No surprises from the San Francisco Chronical. Good stuff in bold.
Posted by: Besoeker || 02/12/2006 00:00 || Comments || Link || E-Mail|| [6466 views] Top|| File under:
Who's in the News
90
[untagged]
Bookmark
E-Mail Me
The Classics
The O Club
Rantburg Store
The Bloids
The Never-ending Story
Thugburg
Gulf War I
The Way We Were
Bio
Merry-Go-Blog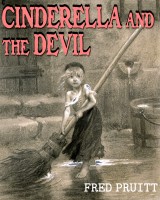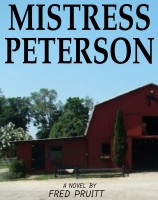 On Sale now!


A multi-volume chronology and reference guide set detailing three years of the Mexican Drug War between 2010 and 2012.

Rantburg.com and borderlandbeat.com correspondent and author Chris Covert presents his first non-fiction work detailing the drug and gang related violence in Mexico.

Chris gives us Mexican press dispatches of drug and gang war violence over three years, presented in a multi volume set intended to chronicle the death, violence and mayhem which has dominated Mexico for six years.
Click here for more information


Meet the Mods
In no particular order...


Steve White
Seafarious
Pappy
lotp
Scooter McGruder
john frum
tu3031
badanov
sherry
ryuge
GolfBravoUSMC
Bright Pebbles
trailing wife
Gloria
Fred
Besoeker
Glenmore
Frank G
3dc
Skidmark
Alaska Paul



Better than the average link...



Rantburg was assembled from recycled algorithms in the United States of America. No trees were destroyed in the production of this weblog. We did hurt some, though. Sorry.
54.80.173.217

Help keep the Burg running! Paypal: