Home Front: Politix
LTC Steve Russell answers LA Times "I don't support the troops"
He's sent this to the Times -- I could be a wealthy woman (as in a bet) that they won't publish this response



A Soldier's Response to Joel Stein

No doubt readers are aware of yesterday's LA unabashedly anti-war/anti-soldier column in the Los Angeles Times, "Warriors and Wusses" by Joel Stein. Reuters among others has a piece on the huge fallout, while talk host and blogger Hugh Hewitt interviewed Stein yesterday.

LTC Steve Russell sent me his reply to the Times, which it may or may not print.

LTC Russell commanded Task Force 1/22nd Infantry in Iraq (bagged Saddam) and is currently Chief of Tactics at the Infantry School.

John B. Dwyer 1 25 06

Here is what LTC Russell wrote:

Mr. Stein's commentary on soldier support is remarkable because it reflects more than just his opinion. It may even express a viewpoint.

While most of Mr. Stein's commentary is indicative of a man who has enjoyed our freedoms with none of the responsibility (by his own admission), he has at least one point of merit. He does not conceal his true conviction. When one considers those that say they support the troops but not the war, it is hard to distinguish which is more harmful to the soldier.

Mr. Stein alludes to this as trying to have it both ways and implies this is a moral cop out. He may be right. It can also be viewed as similar to telling the trash man, "Thanks." It is seldom sincere. It is just so the trash will keep being taken away by someone willing to do it so one does not have to get his hands dirty.

Mr. Stein's tragedy is not his clear conviction but rather that he steals freedom from his sacrificing countrymen. He sees no moral dilemma with that—which is indicative of an attitude prevalent among some self-proclaimed, high-browed, educated types that believe there is somehow a moral superiority in non-involvement. To defend his position, Mr. Stein is critical of what he calls 'American imperialism.' To borrow what he surely intended as a denigrating analogy, we can indeed see parallels in attitude if not government and conquest.

Rome had its internal critics. So did Greece. But when the vast majority of Romans began to view the finer points of life as morally superior to the lower points of necessity, Roman youth lost their appreciation for what held Rome together in the first place. Soon, hired or conquered levies replaced Romans in the ranks. Why should Romans fight wars that they could not see any reason for fighting? After all, what impact did they have in Rome?

Eventually, the theory of a moral superiority in non-involvement met the cold steel of non-theoretically superior sword thrusts from Vandals and Huns that replaced Romans in the Roman empire.

I take exception to Mr. Stein's comment about soldiers ignoring their morality. And as a soldier that has served in Kosovo, Afghanistan and Iraq, none of those experiences ever made me feel 'lucky.' The noble 'wars' and 'fights' are seldom noble for the soldier. They involve pain and human suffering on a grand scale. Mr. Stein I am quite certain has never killed a man and is proud of that. I have had to kill several men in desperate, close combat while I watched my opponents facial expressions change as life ebbed out of them. I am quite certain that I am not proud of that.

But what separates him from me is certainly not education. Nor is it conviction of purpose. It is indeed morality. But of a nobler kind. No greater love has a man, than he lay down his life for his friends—even when they act and write unfriendly.

As an American, I no longer draw a distinction of who qualifies to be one or is best suited to appreciate democracy. After serving nine years overseas and on multiple continents, I do not see white or black or Hispanic or Indian or oriental or educated or simple-minded Americans. I only see Americans. Even the unfriendly kind. And when I am old, I will be able to look in the mirror and know that I acted on my convictions to preserve what others will not. Cannot. Do not. And what I will see is a man with a clear conscience and a moral sense of purpose.

I am thankful I do not have to look into Mr. Stein's mirror.

LTC Steve Russell


Posted by: Sherry || 01/26/2006 16:44 || Comments || Link || E-Mail|| [6488 views] Top|| File under:
Hillary's Wet-Finger / Novelty Campaign
The original is a Joycian stream of consciousness - the paragraph breaks are mine.


Hillary Clinton wants to be all things to all people.


In the last couple of weeks, she has stepped to the left of the president on health care, to the right of the president on Iran and into the realm of radicalism on race. Positioning herself for the 2008 presidential campaign, Sen. Clinton (D-N.Y.) is simultaneously broadening and narrowing her policy positions. Mostly, she just calls repeatedly for "new leadership." Hillary's policy positions are nothing new. She has nothing particularly interesting to say.

In fact, Hillary's talking points are the same as 2004 Democratic presidential nominee John Kerry's were during his failed run. Both Hillary and Kerry criticize Bush's handling of health care in eerily similar language. "Today, we're making things worse with deliberate neglect and flawed policies that are diminishing the coverage that Americans have. That is shifting costs to others and leaving consumers, businesses and local governments with the bill," Clinton said this week.

And here's Kerry, circa October 2004: "Bush has turned his back on the wellness of America. And there is no system. In fact, it's starting to fall apart … because of the larger issue that we don't cover Americans."

Hillary wants to be viewed as a hawk on foreign policy, just as Kerry did. And she is simultaneously taking money from pro-Iran sources, just as Kerry did. Kerry repeatedly called Iran a bigger threat than Iraq during his 2004 campaign yet took hundreds of thousands of dollars from pro-regime groups and individuals. Hillary called for United Nations sanctions and even placed the threat of military action against Iran on the table this week; meanwhile, she accepts campaign donations from wealthy Muslim Americans connected to the pro-regime American Iranian Council.

Hillary's racial pandering is nothing new, either. With Al Sharpton looking on, Hillary remarked this week in Harlem that the House of Representatives was run "like a plantation." John Kerry's pandering was slightly more amusing; he remarked that rap "has a lot of poetry in it. There's a lot of anger, a lot of social energy in it. And I think you'd better listen to it pretty carefully 'cause it's important."

Hillary votes like Ted Kennedy on a consistent basis. Congressional Quarterly compiles a list of "key votes" each year: In 2001, Clinton voted like Kennedy 9 out of 10 times, in 2002, 12 out of 13, and in 2003, 13 out of 14. She receives a 100 percent rating from NARAL Pro-Choice America each year. In 2004, she received an 11 percent rating from the National Taxpayers Union; in 2003-2004, she received a 78 percent rating from the American Civil Liberties Union; and in 2003-2004, she received a 100 percent rating from the NAACP.

Hillary is a doctrinaire liberal. She follows the party line. Read transcripts of her speeches, and she is indistinguishable from Harry Reid, Tom Daschle and a hundred other Democratic hopefuls. She is not a great thinker. She is not a great speaker. She has one thing going for her: novelty.

Hillary might as well wear a T-shirt reading: "Vote for Me: I'm the Woman Who Married Bill Clinton." Were Hillary not Bill's wife, she would likely be an obscure partisan hack working at the Democratic National Committee headquarters. Because she is Bill's wife, she is the leading contender for the Democratic nomination in 2008.

There's only one problem for Hillary: Novelty campaigns do not win presidential elections. She will not win the presidency simply on the basis of her gender. She will not win simply because she can bring out Bill to rally the crowd (just ask Al Gore and John Kerry). Winning our nation's trust -- and our highest office -- requires more than a pantsuit, nicely coiffed hair and a purse.

Americans are not sexist; we are quite willing to vote a woman into office. We are not willing to vote a woman into office, however, simply because she is a woman. Just ask Geraldine Ferraro, Michael Dukakis' running mate. That novelty gambit garnered Dukakis slightly more votes than Dukakis had family members; he was defeated by a 465-to-111 margin in the Electoral College.

American politics has become identity politics, but it still takes more than identity to be elected. The novelty of a high-ranking woman in politics doesn't even last on television -- ask Geena Davis, whose "Commander in Chief" ratings have been falling steadily since the beginning of the season. It certainly won't last in the real world, where decisions actually matter.

"I just dropped in
To see what position
My position was in..."
Posted by: .com || 01/26/2006 03:35 || Comments || Link || E-Mail|| [6481 views] Top|| File under:
Israel-Palestine-Jordan
Does Hamas still want you dead?
With the Islamic Jihad, you know where you stand.

They want you dead.

It's part of a worldwide movement of wanting you dead. They take orders from people in Damascus who want you dead, people in Tehran who want you dead, people south of Beirut who want you dead.

With Hamas, knowing where you stand is less cut and dried. With infinitely more support, personnel, sitzfleisch, than the Jihad, with more ideological independence, and a network of free medical clinics and free schools, it almost makes you wonder about the Death to Israel and Death to America and the second graders they dress up and parade around in fatigues and miniature M-16's and garlands of plastic grenades.

Now as Hamas prepares to enter the Palestinian parliament, and perhaps the cabinet, it's time to ask - Will the real Hamas please stand up?

Forget the learned punditry. It all comes down to this: Does Hamas, in fact, want you dead?

On the one hand, there's Nouvelle Hamas, Hamas Lite, the latter-day Islamic Resistance Movement of conciliatory if studiously ambiguous statements.

The poster boy for the New Hamas is Sheikh Mohammed Abu Tir, he of the leprechaun orange beard, who dispenses homespun medical advice as he chats amicably, disarmingly with reporters on the Palestinian campaign trail. The color of his beard and hair? Henna. It's proven itself good for dandruff, he observes. Even seems to have helped ease the migraines he once suffered.

Then there's Hamas Classic. The Hamas of Khaled Mashaal. No negotiations. No clever wording. No part of "No" to misunderstand.

"We don't have to make concessions to satisfy Israel," Mashaal said this week, "Our position now is not to negotiate with Israel. We will not kowtow."

There was a time, starting with Hamas' founding at the very outset of the first Intifada, when it was no problem to know where you stood with them. They wanted you dead and/or gone from here. They had decided that we were all either from Russia or America, and we could all go back there now, thank you very much.

At first they weren't prepared to do anything about it. They were later on, though. With a vengeance.

Either because we killed their master bombmaker with an exploding cell phone to the ear, or in order to show their continued explosive capability, or both, they decided to decide the 1996 election and put Benjamin Netanyahu in power. It took them nine days. Four bombs, Ashkelon, Jerusalem, Tel Aviv. Sixty deaths. Hundreds and hundreds of injured.

Feeling somewhat guilty about having helped them in the early 1980s, when we thought them to be apolitical, anti-Marxist, useful, we tried everything to stop them. Exiling 400 of them to a snowy, windblown hilltop in south Lebanon, including their pediatrician/president Abdel Aziz Rantisi, did nothing to deter them. We tried assassinating them, pressing the PA to jail them, pressing the PA to stop releasing them soon thereafter, assassinating them and assassinating them and assassinating them.

Now we're at a loss. They're about to join the cabinet next door, and there's nothing we can do about it.

Can we trust them? The question is academic. We won't trust them. We'll give good reasons why not. Take Sheikh Abu Tir. Now 55, he's spent most of his adult life in Israeli administrative detention or otherwise jailed for weapons possession, membership in a terrorist organization, and/or directing activities of Hamas' armed wing, Iz al-Din al-Qassam.

"Israel respects us when we are strong," Khaled Mashaal told a television interviewer. "This requires a long battle."

Any way you look at it, however, the battle has changed. The last time Hamas launched a suicide bombing was in August, 2004.

The tone has changed as well. Even the unbending Mahmoud Zahar, whose son was killed in an Israeli air strike and who narrowly escaped assassination himself, has given a measure of ground in recent statements.

"Negotiation is not a taboo," Zahar told reporters this week. "Negotiations are a means. If Israel has anything to offer on the issues of halting attacks, withdrawal, releasing prisoners... then 1,000 means can be found."

But a campaign is a campaign, and Zahar couldn't resist a dig at the rival Fatah party. "The political crime is when we sit with the Israelis and then come out with a wide smile to tell the Palestinian people that there is progress, when in fact, there is not."

Oddly, the only moderating influence that seems to have consistently worked on Hamas is Palestinian public opinion.

The group has entered politics, and even for those unafraid of a martyr's death, there is little more terrifying for a politician than his own constituents.

"You are about to enter the Authority. We welcome you," Fatah Gaza leader Mohammed Dahlan told Zahar on the eve of the elections.

"It's time for you to discover the suffering of being in government."
Posted by: Seafarious || 01/26/2006 00:00 || Comments || Link || E-Mail|| [6481 views] Top|| File under:
Syria-Lebanon-Iran
Iran Means What It Says
The thesis of the article:
U.S. and European diplomats need to take seriously the rhetoric used by Iranian president Mahmoud Ahmadinejad regarding nuclear programs and the destruction of Israel. Tehran has proven itself to be an insincere diplomatic partner. Engagement has backfired. Instead of continuing failed diplomatic efforts, world leaders should work together to help the Iranian people create a truly representative government.
Posted by: Besoeker || 01/26/2006 13:39 || Comments || Link || E-Mail|| [6503 views] Top|| File under:
Terror Networks
Steyn: Osama doesn't matter any more
So they decide to take the precaution of bogging them down in Afghanistan. In post-Watergate Washington, you can't put down 'Covert Operation to destabilise the Hindu Kush' as a line item on the Federal budget. So the administration has a quiet word with their chums in the region, and the House of Saud, whose expenditures are subject to less rigorous audits than the CIA's, agrees to pony up the cash and run the recruitment ads, and Pakistan's ISI comes on board as the local liaison. The Democrats rage all the time about the 'outsourcing' of American jobs to the Third World, but the outsourcing of a critical anti-Soviet operation reverberated all the way to 9/11. It dramatically enhanced both the reach and prestige of Saudi Wahabism and the ISI, and it deluded the jihadi into believing they'd overthrown the Soviet Union because the Great Satan was a big sissy who was too scared to do it himself.

Now what's left of al-Qaeda's leadership sits around a semi-ruined village crossing names out of its Rolodex — the A-list Saudi princes who no longer return calls — and hoping that the next time one of its freelance operations kills a bunch of people, they won't be yet another bunch of Muslims, as they have been remorselessly in Iraq, Jordan, Turkey, Egypt, Bangladesh, etc. Yet every time they switch on the TV, there are the experts bleating about the Iraqi quagmire and Democrats asserting that an historically low rate of casualties is too high a price to pay and we need to skedaddle out of there. You can't blame Osama or whoever makes his audio tapes for being confused. I've written before about the media bubble — the tendency of Democrats and the press to reinforce each other's illusions. But I'm saddened to think you can be halfway round the globe in some of the wildest turf on earth where no state's writ runs and still be trapped in the media bubble. Osama may be the most pitiful example of a man who made the mistake of confusing media conventional wisdom with reality.

In the old days he was a smarter than average nutter. He created a terror organisation whose diffused structure made it hard for its enemies to tell whether they were winning against it. But, by the same token, that structure also makes it hard for him to tell whether he's winning against us. And right now, as that whiney loser cassette tape suggests, they're the ones who could use a victory. Osama bin Laden is, in that sense, just another symptom rather than the cause of our recent troubles. The spread of Wahabism, which Prince Turki and others persuaded the CIA to use as a strategic asset of convenience, is a bigger problem. And the Saudi-funded radicalisation of Muslim populations around the world is a bigger one still, and may yet prove terminal for parts of Europe.

But a man in Waziristan or Overtheristan watching Cindy Sheehan on CNN? He's not what it's about any more.
Posted by: tipper || 01/26/2006 10:56 || Comments || Link || E-Mail|| [6476 views] Top|| File under:
Home Front: Culture Wars
LILEKS: Simple Rules for Making a Fool of Yourself on the Internet
The Washington Post had to suspend comments on the ombudsman's blog because flame-belching trolls overwhelmed the conversation. Apparently she made the mistake of writing something contrary to received wisdom, and was strung up and burned in virtual effigy.

Disclaimer: The ombudsman, Deborah Howell, is a former employer of yours truly; we go way back. Ms. Howell, it should be noted, could dress down the drill instructor from "Full Metal Jacket," so the fact that the blog commentors are still breathing is a testament to the anonymity and distance the Web allows.

But why the surprise when dissent took such a nasty turn? Potty-mouthed jerks have been part of Internet discourse since they hooked two UNIVACs together and the second accused the first of being a !$&(;? John Bircher. Great swaths of the blogosphere are rich and smart and civil, yes. Other areas are infested with people whose hatred for George W. Bush is so intense they keep a squeegee by the TV to wipe the spittle off the screen.

Ever since Bush imposed martial law and shot the cast of "The View" -- sorry, since Bush won the last election, hard-left nuttery seems more mainstream. Bob Dole did not post on bulletin boards that claimed Bill Clinton would soon use FEMA to herd everyone into U.N.-run camps where everyone would get Mark of the Beast bar codes on their necks. John Kerry, on the other hand, has posted at the Daily Kos, whose neck-vein-popping contributors seem to think Bush spends his nights getting hammered and ordering Halliburton to poison Iraqi water so he can get kickbacks from the Pepto-Bismol Crime Syndicate.

The good news is that you, too, can be like Kerry, and rant as you please in unmoderated comment sections. But you have to ask yourself, punk: Do you have the chops to truly make a fool of yourself to disinterested observers? Well, do you?

Here are some rules for being an idiot on the Internet. Clip 'n' save:

-- Make Up Funny Names. If a right-wing figure's name starts with K, like Kate, by all means call her KKKate. Everyone on the right probably shares the values of the Klan, anyway. Especially if they're against affirmative action and don't believe in judging people on the color of their skin. (This goes for the other side, too: Hillary Clinton is so much funnier as "Hitlery." Wanting single-payer health insurance, wishing to enslave Europe under Aryan yoke -- what's the diff?) Remember: Boil down the object of your hate to a single phrase that betrays your incomprehension of the fundamental issues, but lets others know where you stand right away.

-- Swear angrily. Not just the classics, but the ones relating to excretion and genitalia. Nothing shows you're a serious thinker like a torrent of obscenities. It's the reason Courtney Love is invited to speak to the U.N. so often. Added bonus: Lots of cursing means no one will suspect you're a Christian. If you are a Christian, you'll be one of the cool ones who listens to Howard Stern spank lesbian midget strippers. Which automatically means you're pro-choice, so whatever with the God thing.

-- Hyperbolize everything. Granted, everyone punches a little too hard sometimes; everyone throws too deep. Feisty debate is energizing. Nothing is more boring than the torpid droning you get in the Senate, where solons are duty-bound to call each other "my good friend" even if they were stabbing each other with Bic pens in the cloakroom five minutes before. But the pestilential keyboard pounders had best realize they're just screaming to the choir. Persuading the middle means acknowledging that the opposition is not composed of subhuman Moorlocks who hope global warming drowns coastal-dwelling gay stem-cell researchers. People on the right may be wrong, but it's quite possible they don't actually want a fascistic corporate state where the elite tour the country in giant hovercraft, vaporizing Wal-Mart labor organizers with microwave rays. You could treat them like fellow human beings. But where's the fun in that?

Now go out there and give Google something vile to cache for your kids to see someday!
Posted by: Steve || 01/26/2006 08:21 || Comments || Link || E-Mail|| [6512 views] Top|| File under:
Who's in the News
68
[untagged]
Bookmark
E-Mail Me
The Classics
The O Club
Rantburg Store
The Bloids
The Never-ending Story
Thugburg
Gulf War I
The Way We Were
Bio
Merry-Go-Blog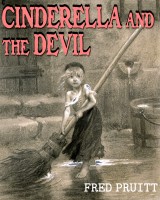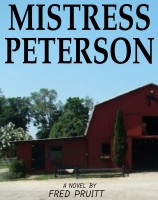 On Sale now!


A multi-volume chronology and reference guide set detailing three years of the Mexican Drug War between 2010 and 2012.

Rantburg.com and borderlandbeat.com correspondent and author Chris Covert presents his first non-fiction work detailing the drug and gang related violence in Mexico.

Chris gives us Mexican press dispatches of drug and gang war violence over three years, presented in a multi volume set intended to chronicle the death, violence and mayhem which has dominated Mexico for six years.
Click here for more information


Meet the Mods
In no particular order...


Steve White
Seafarious
Pappy
lotp
Scooter McGruder
john frum
tu3031
badanov
sherry
ryuge
GolfBravoUSMC
Bright Pebbles
trailing wife
Gloria
Fred
Besoeker
Glenmore
Frank G
3dc
Skidmark
Alaska Paul



Better than the average link...



Rantburg was assembled from recycled algorithms in the United States of America. No trees were destroyed in the production of this weblog. We did hurt some, though. Sorry.
3.237.0.109

Help keep the Burg running! Paypal: