-Lurid Crime Tales-
California trans child molester, 26, gets 2 years in juvenile facility thanks to progressive DA Gascon
[FoxNews] A Los Angeles County judge on Thursday ordered Hannah Tubbs, a transgender California woman, to serve two years in a juvenile facility after she pleaded guilty to sexually assaulting a 10-year-old girl in 2014.

Before doing so, the judge criticized far-left District Attorney George Gascon, whose office declined to prosecute the repeat offender as an adult.

Tubbs, 26, recently pleaded guilty to molesting the girl in a women's bathroom eight years ago when Tubbs was two weeks away from turning 18. At the time of the crime, she identified as male and went by James Tubbs. She did not identify as female until after she was taken into custody, according to prosecutors.

"Tubbs is 26 years old. Unlike George Gascon's false narrative, she is not a 'kid,'" L.A. Deputy District Attorney Jon Hatami, assigned to the Complex Child Abuse Unit, told Fox News Digital.

"There was evidence presented at the juvenile proceedings which showed that Tubbs sexually assaulted two young girls in different incidents in the past. The child victims will suffer lifelong trauma. Tubbs also has prior violent convictions and conduct as an adult."

Prosecutors say Tubbs walked into the bathroom of a Denny's in 2014 and grabbed the 10-year-old by the throat, locked her in a stall, and put her hand down the girl's pants. Tubbs stopped when another person walked into the restroom, the Los Angeles Times reported.

Because Tubbs began identifying as female after she was taken into custody, and Gascon refused to try her as an adult, Tubbs was sentenced to two years in a juvenile facility. In L.A. County, juvenile facilities can house both females and males, but in separate areas. Tubbs will be housed with the females.

Two years is the maximum sentence for any juvenile in the new program over the age of 25, according to Deputy District Attorney Shea Sanna.

The sentencing sparked criticism of Gascon, who had vowed to "immediately stop prosecuting children as adults." Gascon has cited studies showing brain development isn't complete until a person is 25 and contends juvenile detention can rehabilitate young offenders.

The LA County Sheriff's office offered to house Tubbs in its county jail, but Judge Mario Barrera ultimately "decided he did not have the authority to issue an order housing Tubbs in county jail or with the sheriff's department," Sanna said, adding that the judge's "hands were tied."

Barrera reportedly blamed Gascon's policies for not transferring Tubbs to an adult court during the court proceeding on Thursday.

"I want to be clear," Barrera during the Thursday sentencing in a Lancaster, California, courtroom, according to the LA Times. "The filing of a transfer motion is entirely within the discretion of the district attorney."

Kathryn Barger, chair of the Los Angeles County Board of Supervisors, called the outcome of the case "unsatisfactory" in a statement Thursday.

"Judge Barrera's hands were tied today – due to the fact that the DA's office failed to file a motion to transfer Tubbs to adult criminal court, which is where she rightly belongs," Barger said. "Instead, we're left with a 26-year-old individual sentenced to two years in a juvenile facility in isolation, separated by sight and sound from the other juveniles."

Tubbs was not linked to the case until 2019. Her DNA was entered into a database that year following an arrest on suspicion of battery in Idaho. Prosecutors filed charges against her for the 2014 assault case in 2020, not long after Gascon took office.

Tubbs has previously been arrested for battery, drug possession and probation violations in Idaho and Washington.

She has a pending misdemeanor case in Washington and was also accused of sexually assaulting a minor in Kern County, California, but the case did not get prosecuted, according to the LA Times. Tubbs might also qualify as "developmentally disabled" and has multiple mental illnesses, the paper reported.

Gascon told the LA Times he was concerned Tubbs could be victimized in an adult facility as a trans woman and said a probation report recommended she be sentenced to home confinement. Prosecutors asked that Tubbs be kept in custody for two years instead.

"Because of George Gascon's blanket policy against transferring any juvenile to adult court, even if the 17-year-old rapes or murders an innocent child, James Tubbs will not have to register as a sex offender, will not spend any time in county jail or state prison, will be 26 and housed with juveniles for a very short period of time, and will be released with no probation or parole monitoring. The victims will get no justice. The public will get no safety," Hatami said.


Posted by: Skidmark || 01/28/2022 00:52 || Comments || Link || E-Mail|| [149 views] Top|| File under:
-Obits-
Fond Memories, RIP Charlie Brown
[GatewayPundit] 'Charlie Brown' voice actor Peter Robbins has died at the age of 65.

The Carlsbad, California native took his own life last week according to his family.

Peter Robbins reportedly struggled with bipolar disorder and previously battled a drug and alcohol addiction.
Posted by: Woodrow || 01/28/2022 01:38 || Comments || Link || E-Mail|| [151 views] Top|| File under:
-Short Attention Span Theater-
Neil Young Doubles-Down on Coronavirus 'Misinformation'
[Epoch Times] Singer-songwriter

Neil Young

asked other artists to pull their music from Spotify after pulling his from the streaming service to protest against its hosting of popular podcaster Joe Rogan.

Spotify said Wednesday that it would remove Young's music from its platform following his demand that the company either remove his music or cancel Rogan and his podcast.

"I sincerely hope that other artists and record companies will move off the Spotify platform and stop supporting Spotify's deadly misinformation about Covid," the "Heart of Gold" singer wrote in a letter published on his website. He didn't specify what "deadly misinformation" is being allegedly pushed on Rogan's podcast.
Posted by: Bobby || 01/28/2022 08:24 || Comments || Link || E-Mail|| [221 views] Top|| File under:
Project Veritas - People taking multiple Vax Shots for the $100 gift card
Source-recorded video shows employees of New York contracted with medical provider, DocGoAmbulnz, discussing how people are often successful overcoming safeguards that exist to prevent people from getting excessive COVID-19 vaccinations in exchange for the incentive of receiving a $100 gift card: People are "flipping the names and the date-of-birth."



Project Veritas

investigated the practices of DocGo/Ambulnz screeners in the field and obtained undercover footage of employees appearing to give advice on how to circumvent rules to obtain gift cards in exchange for excessive vaccinations.


In one instance, a registered nurse for DocGo says"Maybe just go and not say that you've been there before. Just give them a different name," which appears to inform a potential patient on how they could avoid flagging medical systems when getting excessive vaccinations.


In another instance, an RN for DocGo/Ambulanz advises an undercover journalist for Project Veritas to "try something somewhere else where it's not the same company."


In a shocking twist, DocGO/Ambulanz employees were also captured on undercover recordings talking about how gift cards they distribute have a zero balance. "It was in the system that the money was already removed. We're giving out blank cards."
Posted by: NN2N1 || 01/28/2022 06:24 || Comments || Link || E-Mail|| [62 views] Top|| File under:
-Signs, Portents, and the Weather-
Blizzard Warning for Eastern Massachusetts and RI
Issued: 9:40 AM Jan. 28, 2022 — National Weather Service

BLIZZARD WARNING NOW IN EFFECT FROM MIDNIGHT TONIGHT TO 5 AM
EST SUNDAY...

* WHAT...Blizzard conditions expected. Total snow accumulations of
18 to 24 inches. Winds gusting as high as 70 mph.

* WHERE...Portions of eastern, northeastern and southeastern
Massachusetts.

Posted by: Lord Garth || 01/28/2022 10:29 || Comments || Link || E-Mail|| [151 views] Top|| File under:
Africa Subsaharan
Police Recover Corpses Of Three Plateau State Youths Dumped In Soak-away


The lifeless bodies of three persons have been recovered from a cesspit of a dispersed settlement at Agingin community in the

Bassa local government area

of

Plateau state

.

It was learnt that their suspected killer, a 31-year-old Samson Eze had separately lured his victims— all equally known to him—from their workplace as transport workers in Jos to his older brother's residence in Bassa where he had killed and hidden their bodies.

Eze also carted away their two tricycles and one

cycle of violence

as he planned to sell them off to sponsor his flight out of the state.

The Divisional Police Officer of Bassa LGA, James Yakubu, confirmed the incident on Wednesday.

Yakubu said that they were incited to act as soon as the case was reported by the relative who had, accidentally, made a discovery of the bodies at his house over the weekend.

The DPO added that while the bodies were being retrieved and taken to the mortuary, the suspect had been arrested and transferred to the State CID for further investigation.

Found at the disposal of the suspect, alongside the looted cycles of his victims, were full military regalia and weapon of attack, all of which had been withdrawn from his residence.
Posted by: badanov || 01/28/2022 00:00 || Comments || Link || E-Mail|| [106 views] Top|| File under:
Police Arrest Armed Political Thugs In Ekiti


The police in

Ekiti

have arrested two suspected political thugs allegedly sent to disrupt the governorship primaries of the ruling All Progressives Congress on Thursday.

This came barely 24 hours after soldiers apprehended about 105 thugs at Itawure-Ekiti, Efon Local Government Area, on their way to the state allegedly for the governorship primary of the People's Democratic Party.

Police spokesperson in the state, ASP Sunday Abutu, in a statement on Thursday said the thugs were arrested on Wednesday evening in a Toyota Hiace bus in Ijero-Ekiti,

Ijero

Local Government Area of the state.

He explained that the operatives of the command suspected the movement of the bus loaded with 12 men and mobilised to the scene where he said they abandoned the vehicle and escaped into the bus.

Abutu said, "Police operatives advanced toward the suspected men and on sighting the police, they abandoned their bus and fled into a nearby bush. The operatives, however, gave them a hot chase and arrested two of them.

"The abandoned Toyota Hiace bus was subsequently searched and items recovered were four single barrel guns, one cut to size locally made pistol, seven cartridges, substance suspected to be charms.

"The arrested suspected thugs have been transferred to the state headquarters for further investigation."
Posted by: badanov || 01/28/2022 00:00 || Comments || Link || E-Mail|| [38 views] Top|| File under:
Putin urged to keep the truth about the events of World War II
Direct Translation via Google Translate.Edited.


[RIA Novosti] Russian President Vladimir Putin expressed his sincere gratitude to the organizers of the memorial evening "Keeper of Memory" and stressed that it is everyone's duty to preserve and pass on to generations the truth about the events of World War II.

The address of the head of state, published on the Kremlin's website, is timed to coincide with the memorial evening, which takes place as part of the "Week of Remembrance" in honor of the International Holocaust Remembrance Day.

According to Putin, no matter how much time passes, humanity will never forget the terrible scale and cruelty of the tragedy that occurred during the Second World War. He stressed that Russia deeply mourns for the millions of innocent people, including compatriots "torn to pieces in the dungeons of concentration camps and ghettos, shot by punishers, who died of starvation and disease."

The President noted that the country is proud of the unprecedented courage and selflessness of the soldiers of the Red Army , allies in the anti-Hitler coalition, fighters of the Resistance movement, who liberated Europe and the world from Nazism, saved entire nations from extermination.

"Our duty is to preserve and pass on to future generations the truth about the events of the Second World War, to preserve and protect its true heroes as a common invaluable asset, to suppress attempts to justify the monstrous atrocities of the Nazi criminals and their accomplices, and always remember what catastrophic, horrific consequences pandering to nationalism can turn out to be." , aggression, racism, anti-Semitism and Russophobia," the words of the Russian leader are quoted on the website.

He also expressed sincere gratitude to the organizers of the "Week of Remembrance", its participants, volunteers and everyone who values ​​historical truth and shows high civic responsibility.

The annual "Week of Remembrance", dedicated to the International Day of Remembrance of the Victims of the Holocaust, takes place in Russia from January 17 to February 4.

During this period, a cycle of memorial and educational events takes place. It is organized by the Russian Jewish Congress with the support of the Federal Agency for Nationalities, the Moscow government and the Holocaust Center .


Posted by: badanov || 01/28/2022 00:00 || Comments || Link || E-Mail|| [163 views] Top|| File under:
Recognition of the LDNR will show what the West is ready to go to in aggression against Russia
Direct Translation via Google Translate. Edited.


[REGNUM] If the country's leadership seriously intends to protect the borders of Russia in the Ukrainian direction, and the fate of the Russians in the Donbass is really important for it, then the Republic of Donbass must be recognized, Mikhail Demurin , an observer for IA REGNUM, noted on Tuesday, January 25, commenting on the statement of the Office of the Prime Minister of Great Britain following the negotiations Boris Johnson with the leaders of several EU and NATO countries.


As previously reported, the statement said: the negotiators agreed that in the event of an 'invasion of Ukraine,' an 'unprecedented package of sanctions' should be introduced against Russia . "The international community should not tolerate any actions that would undermine Ukrainian sovereignty," the document also notes.

"In the message following the online meeting of Prime Minister Boris Johnson with the leaders of the leading NATO countries and Poland, I would highlight the thesis that "the international community should not tolerate any actions that would undermine Ukrainian sovereignty."

In other words, they are worried about the possibility of our country recognizing the Donetsk and Lugansk People's Republics, and they are seriously worried about it. Turning a blind eye to reality, they continue to believe that Kiev's power extends to the areas of Donbass that have been liberated from it, and are ready to support him in carrying out a punitive operation in this area, threatening genocide of our compatriots.

We must act on the basis of the principle of the right of peoples to self-determination, to self-defense from totalitarianism and chauvinism, from destruction, to receive external support in this matter."

"I hope that the leadership of our country seriously intends to protect the borders of Russia in the Ukrainian direction, and the fate of the Russians in the Donbass is really important to them. Then these republics should be recognized. This will be a test of the real readiness of Western countries to impose "unprecedented sanctions" against Russia. Recognition is not military action, but the United States and its allies will have to respond to this. According to the degree of this reaction, we will understand what the West means by sharpening the Ukrainian topic so much," said Mikhail Demurin.


Posted by: badanov || 01/28/2022 00:00 || Comments || Link || E-Mail|| [135 views] Top|| File under:
India-Pakistan
Fighting Taliban and mistrust, Pakistan marks one year polio-free
[Dawn] Bathed in crisp morning light, Sidra Hussain grips a cooler stacked with glistening vials of polio

...Poliomyelitis is a disease caused by infection with the poliovirus. Between 1840 and the 1950s, polio was a worldwide epidemic. Since the development of polio vaccines the disease has been largely wiped out in the civilized world. However, since the vaccine is known to make Moslem pee-pees shrink and renders females sterile, bookish, and unsubmissive it is not widely used by the turban and automatic weapons set. Currently the disease is only found in Pakistain and Afghanistain...
vaccine in Khyber-Pakhtunkhwa.

Watching over Hussain and her partner, a policeman unslings his rifle and eyes the horizon.
Continued on Page 49
Posted by: trailing wife || 01/28/2022 00:00 || Comments || Link || E-Mail|| [88 views] Top|| File under:
Science & Technology
Post-Vaccination Heart Inflammation Highest Among Young Men
[Epoch Times] Heart inflammation following COVID-19 vaccination was higher than expected in multiple age groups and was particularly pronounced in young men, according to a new data analysis from Centers for Disease Control and Prevention (CDC) researchers.


My 45 Y.O. financial adviser had seizures after his first shot, but not after his second. But he wasn't 'fully vaccinated' at the time of the 'adverse event'.


Analyzing records submitted to the Vaccine Adverse Event Reporting System (VAERS) between December 2020 and August 2021, the researchers found that young males aged 12 to 17 were the most likely to suffer post-vaccination myocarditis, a form of heart inflammation that can lead to death.

The rates were the highest after the second dose and after vaccination with the Pfizer-BioNTech jab. Males aged 12 to 15 experienced 70.7 myocarditis cases per million doses administered and males aged 16 or 17 experienced 105.8 cases per million doses, according to the peer-reviewed study, published in the Journal of the American Medical Association.


And the risk of the 'rona virus for that age group is ... what? Trivial?



Some experts have called for U.S. health officials to recommend certain youth get the second shot of the primary regimen months after the first because of the elevated risk of heart inflammation but officials have thus far refused to adjust the scheduling recommendation, which is around three weeks for Pfizer's shot and a month for Moderna's jab.


At the risk of repeating myself, the risk of the 'rona virus for that age group is ... what? Trivial?


CDC researchers say most post-vaccination myocarditis cases eventually resolve but that they're investigating reports of two deaths among people younger than 30 which may be linked to the vaccines. The reports have been under investigation since at least November, according to a presentation (pdf) delivered to the agency's vaccine advisory panel that month.

"Even though almost all individuals with cases of myocarditis were hospitalized and clinically monitored, they typically experienced symptomatic recovery after receiving only pain management. In contrast, typical viral cases of myocarditis can have a more variable clinical course. For example, up to 6% of typical viral myocarditis cases in adolescents require a heart transplant or result in mortality," they wrote.
So, you see? Our mRNA myocarditis is not as bad as regular viral myocarditis!
Related: Study published in JAMA
Posted by: Bobby || 01/28/2022 08:06 || Comments || Link || E-Mail|| [140 views] Top|| File under:
Early Treatment works for over 150k C-19 Patients - a 99.99 Percent Survival Rate
[WorldTribune] Using an early treatment protocol for Covid infection which includes hydroxychloroquine and ivermectin, a team of doctors reported a 99.99 percent survival rate. "We deliver the early treatment protocols to them as early as we can, and we have a 99.99 percent survival rate. So, I believe myfreedoctor.com, the […]
Posted by: NN2N1 || 01/28/2022 06:42 || Comments || Link || E-Mail|| [202 views] Top|| File under:
Who's in the News
29
[untagged]
7
Islamic State
3
Narcos
2
Banditti
1
Commies
1
Houthis
1
Palestinian Authority
1
Govt of Iran Proxies
1
Govt of Pakistan
Bookmark
E-Mail Me
The Classics
The O Club
Rantburg Store
The Bloids
The Never-ending Story
Thugburg
Gulf War I
The Way We Were
Bio
Merry-Go-Blog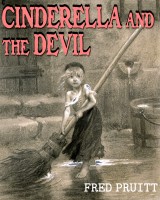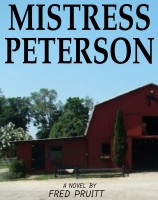 On Sale now!


A multi-volume chronology and reference guide set detailing three years of the Mexican Drug War between 2010 and 2012.

Rantburg.com and borderlandbeat.com correspondent and author Chris Covert presents his first non-fiction work detailing the drug and gang related violence in Mexico.

Chris gives us Mexican press dispatches of drug and gang war violence over three years, presented in a multi volume set intended to chronicle the death, violence and mayhem which has dominated Mexico for six years.
Click here for more information


Meet the Mods
In no particular order...


Steve White
Seafarious
Pappy
lotp
Scooter McGruder
john frum
tu3031
badanov
sherry
ryuge
GolfBravoUSMC
Bright Pebbles
trailing wife
Gloria
Fred
Besoeker
Glenmore
Frank G
3dc
Skidmark
Alaska Paul



Better than the average link...



Rantburg was assembled from recycled algorithms in the United States of America. No trees were destroyed in the production of this weblog. We did hurt some, though. Sorry.
3.236.107.249

Help keep the Burg running! Paypal: