-Lurid Crime Tales-
6 Found Dead At Milwaukee Home Had Been Shot
[News9] Six people were found dead in a Milwaukee home in what police are investigating as multiple homicides, authorities said.


Gun violence™. "The suspect is nickel-plated with an extended magazine and tritium sights"


Milwaukee police responded about 3:45 p.m. Sunday to assist with a welfare check at the residence where four men and one woman were found dead, Milwaukee Assistant Police Chief Paul Formolo said during a Sunday evening news conference.

The Milwaukee County Medical Examiner's Office tweeted early Monday that the body of an additional person, a man, was recovered from the home. The identities of the dead were pending.

A motive and information about any suspects was not immediately known, Formolo said. Police have not said what caused the deaths, but Formolo said there is no information to suggest that there is a threat to the community.

"It is important not to feel numbed by the ongoing violence in our community. A horrible crime has again occurred," Acting Milwaukee Mayor Cavalier Johnson said in a statement Sunday night.



Read the rest at the link
Posted by: badanov || 01/25/2022 00:00 || Comments || Link || E-Mail|| [186 views] Top|| File under:
Two men take corpse into Irish post office to claim dead man's pension. Spoiler, wasn't Biden
[TheGuardian] Gardaí have launched an investigation after two men carried a dead body into an Irish post office in an apparent attempt to claim his pension.

The deceased pensioner was described in reports as being "propped up" by the men as they walked into the building in County Carlow on Friday morning.

The outlandish series of events began when one of the men entered the post office at about 11.30am on Friday, asking to collect a pension payment for an older man, the Irish Times reported. He was refused, with staff informing him that the pensioner would have to be present in order for the money to be handed over.

The man returned soon after with two other men, one of whom was in his 60s and appeared to be being supported by the two others. The younger men asked to be given his pension payment.

No cash was handed over and the two men fled the scene, abandoning the man's body after a woman who had become suspicious raised the alarm with a staff member. The deceased man is reported to have been well known to the men who had been carrying his body.

Gardaí said they were investigating "all the circumstances surrounding the unexplained death of an elderly male in the Carlow area". A postmortem will be conducted.

A woman living beside the post office said her daughter saw the two men carrying the deceased man into the building. "She was leaving my house at the time and said the man looked unwell as his feet were dragging [along] the ground," the woman, who did not want to be named, told the Irish Independent.

The mayor of Carlow, Fianna Fáil councilor Ken Murnane, said he was "absolutely shocked" to hear the news. "I heard there was a commotion in the post office," he told the newspaper. "I go by there all the time and it's a very busy post office - normally there'd be a queue out the door there.

"I was absolutely shocked to hear about what happened. I can not believe anyone would do something like that. It beggars belief, I'm just shocked. "

Local Fine Gael councilor Fergal Byrne echoed Murnane's words, saying: "The whole town is in shock." He described the deceased as "a nice man by all accounts and someone who caused no offense to anyone".

Byrne said: "The staff in the shop are very shook up from it. I'd like to offer my sympathies to the man's family too. It's a bizarre and upsetting situation. "
Posted by: Woodrow || 01/25/2022 00:00 || Comments || Link || E-Mail|| [163 views] Top|| File under:
-Obits-
A 75-year-old French adventurer has died attempting solo row across the Atlantic ocean
(CNN)Jean-Jacques Savin, a 75-year-old French adventurer, has died while attempting to row across the Atlantic single-handedly, according to a statement from his support team for the endeavor.

"It is with great sadness that we have just learned of the death of our friend Jean-Jacques," his support team said in a post on Facebook. "The body of Jean-Jacques was found lifeless inside the cabin of his canoe l'Audacieux (The Audacious)."

Savin had set off from southwest Portugal on January 1 and was headed toward Ponta Delgada in the Azores islands before losing contact with this team early on January 21.

He activated two distress beacons on Thursday night into Friday to indicate he was experiencing a situation of great difficulty, his team said.

Portugal's maritime authority spotted Savin's boat floating overturned near the Azores on Friday. A diver was able to descend under the waterline to look inside the boat's small cabin and discovered Savin's body inside.

"Unfortunately, this time the ocean was stronger than our friend, who loved sailing and the sea so much," Savin's support team said.

No further information will be released because the team does not want to give details of Savin's death and extended their condolences to his daughter and partner.

Savin was no stranger to bold adventures. He had already crossed the Atlantic in a giant orange barrel on a 2,930-mile journey, coming ashore in May 2019 on the tiny Dutch Caribbean island of St. Eustatius after more than four months at sea.

He previously worked as a military paratrooper and a private pilot, and climbed Mont Blanc in 2015, according to his project's website.
Posted by: Besoeker || 01/25/2022 07:36 || Comments || Link || E-Mail|| [140 views] Top|| File under:
Breast milk is not for men
[UnHerd] The "pumping room" at Ambrosia Labs in Cambodia is an airless and dystopian space. I see 20 or so women packed in, being "milked". Their tops are off and they all have tubes attached to both nipples; their breast milk can be seen flowing through tubes into containers. They would do this for hours at a time, for six days a week. Above the noise of the pumps I could hear the cries of distressed babies and toddlers. They went hungry while the milk meant for them was extracted for export.

Once collected, the milk was transferred into plastic bags which were sealed, labelled and stored in a large freezer, ready to send to other mouths. For this precious liquid, the women were paid 50 cents an ounce, while those running the coercive operation were making a fortune.

Global demand for human breast milk has never been greater. Breast milk banks and peer-to-peer sharing have long existed, for mothers in need, but now it is increasingly being sold for profit. And not just to parents wishing to feed babies. There is a dark side to this trade, as there always is when human body parts and products are brokered.

In the UK, the commercialisation of breast milk is relatively new and was initially philanthropic in intent. Best Milk, one online provider, offered its product to premature, surrogate, adopted or "exceptionally hungry" babies; it asserted that babies fed on breast milk, rather than formula, have an improved IQ, a lower risk of cancer and chronic conditions, and are less likely to develop food intolerances and allergies. The website has now ceased trading.

NeoKare, meanwhile, Europe's first breast milk processing plant has been going strong in England since March 2020. It offers, according to its website, "safe and screened breast milk products for when a mother's own milk is not available. Invest in your baby's future today." However, at £45 for six 50ml bottles, it doesn't come cheap. At two months of age, a baby should drink 120-150 ml every 3-4 hours, which means feeding will cost £112 per day. And buying breast milk online comes with risks. In the UK and Ireland, the market is unregulated, which leaves parents vulnerable to buying substandard or dangerous milk for their child. One study from 2015 found that 93% of breast milk sold online contains detectable levels of bacteria, because of the use of non-sterile equipment to express or store the milk. Babies who drink it can be exposed to Hepatitis B and C, HIV and syphilis.
Posted by: Besoeker || 01/25/2022 06:04 || Comments || Link || E-Mail|| [194 views] Top|| File under:
Univ in England puts Orwell's '1984' on the trigger warning list
[Daily Mail, Where America Gets Its News] Published in 1949, Orwell's dystopian story — set in a totalitarian state which persecutes individual thinking — gave the world phrases such as 'Big Brother', 'Newspeak' and 'thought police'.

Its plot centers on Winston Smith, a government employee who is arrested and tortured over an illicit love affair, but it also makes powerful points about what can happen to a society that doesn't cherish academic freedoms or its own history.

Yet it is one of several literary works which have been flagged up to students at Northampton who are studying a module called Identity Under Construction. They are warned that the module 'addresses challenging issues related to violence, gender, sexuality, class, race, abuses, sexual abuse, political ideas and offensive language'.
Posted by: Lord Garth || 01/25/2022 00:00 || Comments || Link || E-Mail|| [166 views] Top|| File under:
-Short Attention Span Theater-
F-35 Stealth Jet Crashes On US Carrier In South China Sea, 7 Injured
[ZERO] An F-35C Stealth fighter jet has crash landed aboard the deck of the USS Carl Vinson in the South China Sea on Monday, the US Navy announced, inuring seven, including the pilot who successfully ejected and was recovered in the sea by a military helicopter.

"An F-35C Lightning II, assigned to Carrier Air Wing (CVW) 2, had a landing mishap on deck while USS Carl Vinson (CVN 70) was conducting routine flight operations in the South China Sea, Jan. 24, 2022," a military statement said.
Posted by: Besoeker || 01/25/2022 01:29 || Comments || Link || E-Mail|| [305 views] Top|| File under:
Africa North
6 reported killed in stampede at African Cup soccer game
[Independent] At least six people have died in a stampede outside a stadium hosting an African Cup of Nations soccer game in Cameroon, an official said Monday.

Naseri Paul Biya, governor of the central region of Cameroon, said there could be more casualties.

The stampede happened as crowds struggled to get access to Olembe Stadium in the Cameroon capital of Yaounde to watch the host country play Comoros in a last 16 knockout game in Africa's top soccer tournament.

Officials at the nearby Messassi hospital said they had received at least 40 injured people from the stampede.

"Some of the injured are in desperate condition," said Olinga Prudence, a nurse. "We will have to evacuate them to a specialized hospital."

Soccer officials said around 50,000 people had tried to attend the match. The stadium has a capacity of 60,000 but it was not meant to be more than 80% full for the game due to restrictions on the size of the crowd because of the coronavirus pandemic.

Cameroon won the game 2-1 to reach the quarterfinals.
Posted by: Beavis || 01/25/2022 00:00 || Comments || Link || E-Mail|| [93 views] Top|| File under:
Caucasus/Russia/Central Asia
Putin to deliver a limited strike on Ukraine to include Kiev
Direct Translation via Google Translate. Edited.

The leaders of the two breakaway republics, Lugansk and Donetsk, as well as Ukrainian politicians used to do this twice a year: that Lugansk and Donetsk forces would launch an offensive to takeover more of Ukraine.

Twice a year. For six years.

This bit of semiannual Kabuki theater was one of the reasons I quit reporting on the civil war there. Stew from the GULAG would be more attractive than the plate of bullshit they were serving.
[Rusvesna] Analysts say Putin will now almost certainly launch a limited strike over the next ten days, which could include an attack on the Ukrainian capital's three million people. The message about the "almost inevitable war" was accompanied by the latest map of the 'Russian attack.'

Voenkor Mikhail Andronik in his Telegram channel "Warrior of the 2nd category" drew attention to a curious detail:

"On the fresh map of the 'attack' on Ukraine, The Sun completely surrendered the Donetsk and Lugansk regions of the LDNR. Like this! And the war hasn't even started yet."

And although part of the territory of the LPR occupied by Kiev in the north was still left unshaded - in blue, the rest of the territory of Ukraine, the territory of the DPR along the borders of the former region is already shown completely non-Ukrainian.

The situation with the Kharkiv region also attracts attention. If you look at the directions of 'attacks,' according to The Sun, from the territory of Crimea, the Republics of Donbass, as well as the Belgorod region to the central regions of Ukraine, then the Kharkiv region stands apart, outside the directions of the "advancement of Russian troops."



From a commenter on V Kontakte: Sanctions will soon be issued for not attacking.




Posted by: badanov || 01/25/2022 06:09 || Comments || Link || E-Mail|| [205 views] Top|| File under:
Allegations of a missile attack on Crimea are nonsense
Direct Translation via Google Translation. Edited.


[REGNUM] Do not take seriously reports of a possible missile strike by American submarines in the Crimea. Igor Shishkin , head of the editorial and publishing department of the Institute of CIS Countries , told a REGNUM correspondent about this on January 24 .

" Nonsense, in fact, at the same time, another manifestation of the information war that has already set the teeth on edge ," the expert said.

Recall that the American edition of The Drive reported on a possible strike by cruise missiles "Tomahawk" by the American submarine Georgia class Ohio on the territory of Russia and Crimea.


Posted by: badanov || 01/25/2022 00:00 || Comments || Link || E-Mail|| [92 views] Top|| File under:
Economy
Buzzfeed Shares Crater: Down 60% As SPAC Bloodbath Worsens
Kick a media company when they're down - it's so much easier!


[Zero Hedge] - As shares of "pre-revenue" companies have been absolutely clobbered during the selloff that has afflicted US stocks since the start of the year, shares of the recently de-SPAC'd Buzzfeed are down 60% from their offering price - the $10/share that's typical of pre-deal SPACs.

Shares of the firm, which now trades on the Nasdaq under the ticker "BZFD", have sunk to a new low below $4 a share during Tuesday's market ructions.


'NASDAQ today, pink sheets tomorrow!'


We have noted many times that BuzzFeed, a languishing darling of the mid-2010s VC love affair with "hip" "progressive" digital-media companies, has never been profitable, and while it's revenues have climbed somewhat in recent years, it remains modestly unprofitable.

Still, with a pesky new union dedicated towards battling with management for higher wages (even while wages at the company remain very attractive compared with the rest of the digital media space), CEO Jonah Peretti has his work cut out for him.

The company's market value has fallen without stopping since its December debut trading under the "BZFD" ticker.


'Fallen' is an interesting word - click on the link to see a chart that looks like a ski run down Tuckerman's Ravine or Cannon Mountain.
Posted by: Raj || 01/25/2022 15:52 || Comments || Link || E-Mail|| [136 views] Top|| File under: Commies
Europe
Tensions rise in Sweden's Gotland amid Russian threat
[France24] The normally sleepy island of Gotland in Sweden has found itself caught up in the growing diplomatic crisis between Russia and the West, with fears the strategically important island in the Baltic Sea could be a target should a conflict break out. In recent days, Sweden has sent hundreds of troops and tanks to the island, sparking a mixed reaction from locals.
Posted by: Besoeker || 01/25/2022 01:34 || Comments || Link || E-Mail|| [69 views] Top|| File under:
Science & Technology
Summer of 2022, tests of the UAV Okhotnik will begin
[REGNUM] A new model of the S-70 Okhotnik heavy strike unmanned aerial vehicle (UAV) with a new engine equipped with a flat nozzle will be released for flight tests in the summer of 2022, the Izvestia newspaper reports on January 24, citing sources in the aircraft industry.

According to the source, flight tests of the largest and most powerful Russian UAV should begin in July this year.

Recall that the previous sample of the S-70 Okhotnik UAV in 2019 was first tested in the sky in cooperation with the fifth generation Su-57 fighter.

In December 2021, the Chkalov Novosibirsk Aviation Plant (NAZ) rolled out the first sample of the S-70 Okhotnik with a flat jet engine nozzle, which makes the drone invisible to enemy radars.

According to some reports, the S-70 Okhotnik heavy attack unmanned aerial vehicle (UAV) may be adopted by the Russian army in 2024.


Posted by: badanov || 01/25/2022 00:00 || Comments || Link || E-Mail|| [80 views] Top|| File under:
Who's in the News
30
[untagged]
4
Commies
2
Tin Hat Dictators, Presidents for Life, & Kleptocrats
2
Islamic State
1
Fulani Herdsmen (Boko Haram)
1
Abu Sayyaf (ISIS)
1
Houthis
1
Banditti
1
Govt of Syria
1
Mob Rule
1
Taliban/IEA
1
Moslem Colonists
Bookmark
E-Mail Me
The Classics
The O Club
Rantburg Store
The Bloids
The Never-ending Story
Thugburg
Gulf War I
The Way We Were
Bio
Merry-Go-Blog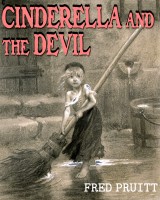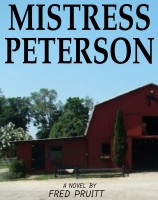 On Sale now!


A multi-volume chronology and reference guide set detailing three years of the Mexican Drug War between 2010 and 2012.

Rantburg.com and borderlandbeat.com correspondent and author Chris Covert presents his first non-fiction work detailing the drug and gang related violence in Mexico.

Chris gives us Mexican press dispatches of drug and gang war violence over three years, presented in a multi volume set intended to chronicle the death, violence and mayhem which has dominated Mexico for six years.
Click here for more information


Meet the Mods
In no particular order...


Steve White
Seafarious
Pappy
lotp
Scooter McGruder
john frum
tu3031
badanov
sherry
ryuge
GolfBravoUSMC
Bright Pebbles
trailing wife
Gloria
Fred
Besoeker
Glenmore
Frank G
3dc
Skidmark
Alaska Paul



Better than the average link...



Rantburg was assembled from recycled algorithms in the United States of America. No trees were destroyed in the production of this weblog. We did hurt some, though. Sorry.
3.235.228.219

Help keep the Burg running! Paypal: