-Lurid Crime Tales-
Philadelphia carjackers shot by legally armed drivers 3 separate times so far in 2022
[FOX] A teenage attempted carjacker was shot and critically injured in Philadelphia after he allegedly tried to steal the vehicle of a legally armed driver, according to a local affiliate report.

Thursday marked the third time since the start of 2022 that an alleged carjacker was wounded by a legal gun owner, FOX 29 reported. According to local media, two attempted carjackers approached the 60-year-old driver around 8 p.m. local time on Cherokee Street in Mount Airy.
Posted by: Besoeker || 01/16/2022 08:20 || Comments || Link || E-Mail|| [10798 views] Top|| File under:
Deranged man pushes Asian woman to death at Times Square subway station
[NYPOST] A

deranged homeless man

allegedly shoved an Asian woman to her death in front of an oncoming subway train Saturday morning in Times Square, police said.The horrifying episode unfolded at 9:40 a.m. just nine minutes after the man was caught on video on the platform at the Times Square station at West 42nd Street and Broadway, police said.

The 40-year-old woman was waiting on the southbound platform when she was shoved onto the Q train tracks and hit, police Commissioner Keechant Sewell said in a late afternoon press briefing in the station.

"This incident was unprovoked and the victim does not appear to have any interaction with the subject," Sewell said.

The suspect had first approached another woman, who was not Asian, who became alarmed and moved away, said Assistant Chief Jason Wilcox of the NYPD Detective Bureau.

"She feels that he was about to physically push her onto the train," he said. "As she's walking away she witnesses the crime where he pushes our other victim in front of the train."

Posted by: Fred || 01/16/2022 00:00 || Comments || Link || E-Mail|| [10795 views] Top|| File under:
-Obits-
Rapper Wavy Navy Pooh killed in drive-by shooting in Miami
[NYPOST] Rapper Wavy Navy Pooh was killed in a drive-by outside Miami, according to reports.The 28-year-old rapper, whose legal name is Shandler Beaubien, was driving a Toyota Camry


...a startlingly bourgeois choice...

through Kendall, a suburb of Miami, at the moment of the fatal attack, The Sun reported.

Two children — ages one and five — were sitting in the back with a woman, said Alvaro Zabaleta, a Miami-Dade Police Department rep.

The shooter, driving a four-door gray Lexus,


...the Cadillac of their generation?

sped away, Zabaleta said.




Posted by: Fred || 01/16/2022 00:00 || Comments || Link || E-Mail|| [10800 views] Top|| File under:
Jan. 6 Defendant Says FBI Tried to Recruit Him to Spy on Oath Keepers
[Epoch Times]

Jeremy Brow

n says his refusal led to 2021 arrest for being at U.S. Capitol on day of violence

A retired U.S. Army Green Beret arrested for being at the U.S. Capitol on Jan. 6, 2021, says the FBI tried to recruit him to spy on the Oath Keepers group a few weeks before the violence at the Capitol.


Jeremy M. Brown, 47, who is being held in the Pinellas County Jail in Florida on federal misdemeanor charges related to Jan. 6, told The Epoch Times he believes his arrest and prosecution are payback for his refusal to become a confidential informant.

A federal judge ordered Brown held without bond pending his trial.

Brown said he went to the "Stop the Steal" rally on Jan. 6 dressed in tactical gear to provide security for event organizers and for VIPs who spoke at the rally.

He said FBI agents from the Joint Terrorism Task Force (JTTF) met with him in late 2020 and asked him to become an informant.

"On Dec. 11, 2020, the exact same Joint Terrorism Task Force (JTTF) agents that (later) arrested me attempted to recruit me as a confidential informant," Brown said in a letter to The Epoch Times from the Pinellas County Jail. "Their 'pitch' was intended to gauge my interest in infiltrating law-abiding citizen groups that had no criminal history and certainly were not designated 'terrorist groups.'"


Lots more at the link
Posted by: Bobby || 01/16/2022 00:00 || Comments || Link || E-Mail|| [10796 views] Top|| File under: Tin Hat Dictators, Presidents for Life, & Kleptocrats
-Short Attention Span Theater-
Huge chemical fire erupts in New Jersey with 100,000 pounds of CHLORINE pellets 'affected' and residents told to shut windows
[Daily Mail, where America gets its news]
An 11-alarm

chemical fire

erupted near the Qualco Inc chemical plant in

Passaic

, New Jersey on Friday night after sparking at a vacant manufacturing warehouse


The fire began at around 9pm at Majestic Injuries on 225 Passaic Street before spreading to multiple nearby buildings


Although never reaching the plant, around 100,000 pounds of chlorine pellets were reportedly affected as it produces chemicals for pools and spas


Nearby residents were urged to evacuate from the scene with Passaic Mayor Hector Lora previously telling locals on Facebook to close their windows


Only one firefighter has been injured as a result with no fatalities reported as of yet
Posted by: Skidmark || 01/16/2022 00:00 || Comments || Link || E-Mail|| [10795 views] Top|| File under:
-Signs, Portents, and the Weather-
US West Coast On Alert Over Volcanic Eruption In Tonga
[SAHARAREPORTERS] The United States has issued a Tsunami alert for the West Coast after a gigantic underwater volcano erupted near Tonga's largest island, Tongatapu, sending a cloud of ash and gas steam into the air.According to Australia's meteorology bureau, the eruption of Hunga Tonga-Hunga Ha'apai, about 65km north of capital Nuku'alofa, caused a Tsunami measuring 1.2 metres.

On Friday the volcano sent ash, steam and gas up to 20km into the air, Tonga Geological Services said in a Facebook post.

However,


there's more than one way to skin a cat...


there are no immediate reports of injuries or deaths so far in Tonga or elsewhere.

The US National Weather Service for the Socialist paradise of San Francisco
...where God struck dead Anton LaVey, home of the Sydney Ducks, ruled by Vigilance Committee from 1859 through 1867, reliably and volubly Democrat since 1964...
and the surrounding Bay Area warned residents to expect waves of up to three feet throughout the day and potential coastal floods in low-lying areas.

An alert issued afterwards warned locals to get out of the water and stay away from waterfronts, beaches, harbours, marinas and other coastal areas.

Boat operators were told to get their boats at least 180 feet up onto dry land.

"Do not go to the shore to observe the tsunami," it cautioned.

County officials in Berkeley warned, "People in Berkeley Marina, Get Out Of Your Boat And Off The Docks Now. Evacuation Order is due to a tusnami that is scheduled to arrive in Berkeley at 8.10am."

A Tsunami advisory means that strong currents and dangerous waves are imminent and people should stay out of the water.

It is one step short of a tsunami warning, which advises people to move urgently to high ground or inland.




Posted by: Fred || 01/16/2022 00:00 || Comments || Link || E-Mail|| [10795 views] Top|| File under:
-War on Police-
New video shows 20-year-old man fatally shot by police officer trying to stop him as he was driving a construction backhoe into cars and homes in New Jersey
[Daily Mail, where America gets its news]
Video footage shows a New Jersey police officer shot and kill a 20-year-old man who went on a destructive rampage driving a backhoe into houses and cars


Joshua Gonzalez of Millville was fatally shot by Vineland Police Sgt. Louis Platania on December 18 after a 30-minute police chase


The New Jersey Office of Attorney General released several bodycam and civilian videos along with 911 calls from the incident last month


The footage shows Gonzalez driving the backhoe through the streets and front lawns around 5am ramming into homes and cars- one with a female driver inside


An investigation is currently being conducted by the Office of Public Integrity and Accountability who will decide whether criminal charges will be filed against the police officers
Posted by: Skidmark || 01/16/2022 00:00 || Comments || Link || E-Mail|| [10797 views] Top|| File under:
White House: Russia Prepping Pretext for Ukraine Invasion
[An Nahar] U.S. intelligence officials have determined a Russian effort is underway to create a pretext for its troops to further invade Ukraine, and Moscow has already prepositioned operatives to conduct "a false-flag operation" in eastern Ukraine, according to the White House.White House press secretary Jen Psaki

...a valley girl who woke up one morning and found she was spokeswoman for the U.S. Department of State under Obama. A new American success story, under Biden she became spokeswoman for the whole administration, and she was even able to get her sister a job...
said the intelligence findings show Russia is also laying the groundwork through a social media disinformation campaign that frames Ukraine as an aggressor that has been preparing an imminent attack against Russian-backed forces in eastern Ukraine.

Psaki charged that Russia has already dispatched operatives trained in urban warfare who could use explosives to carry out acts of sabotage against Russia's own proxy forces — blaming the acts on Ukraine — if Russian President Vladimir Putin
...President-for-Life of Russia. He gets along well with other presidents for life. He is credited with bringing political stability and re-establishing something like the rule of law, which occasionally results in somebody dropping dead from poisoning by polonium or other interesting substance. Under Putin, a new group of business magnates controlling significant swathes of Russia's economy has emerged, all of whom have close personal ties to him. The old bunch, without close personal ties to Putin, are in jail or in exile or dead from poisoning by polonium or other interesting substances...
decides he wants to move forward with an invasion.

"We are concerned that the Russian government is preparing for an invasion in Ukraine that may result in widespread human rights
...not to be confused with individual rights, mind you...
violations and war crimes should diplomacy fail to meet their objectives," Psaki said.

Pentagon

front man

John Kirby described the intelligence as "very credible." A U.S. official, who was not authorized to comment on the intelligence and spoke on condition of anonymity, said much of it was gleaned from intercepted communications and observations of the movements of people.

The U.S. intelligence findings, which were declassified and shared with U.S. allies before being made public, estimate that a military invasion could begin between mid-January and mid-February.

Ukraine is also monitoring the potential use of disinformation by Russia. Separately, Ukrainian media on Friday reported that authorities believed Russian special services were planning a possible false flag incident to provoke additional conflict.

The new U.S. intelligence was unveiled after a series of talks between Russia and the U.S. and its Western allies this week in Europa
...the land mass occupying the space between the English Channel and the Urals, also known as Moslem Lebensraum...
aimed at heading off the escalating crisis made little progress.

White House national security adviser Jake Sullivan on Thursday said the U.S. intelligence community has not made an assessment that the Russians, who have massed some 100,000 troops on Ukraine's border, have definitively decided to take a military course of action.

But Sullivan said Russia is laying the groundwork to invade under false pretenses should Putin decide to go that route. He said the Russians have been planning "sabotage activities and information operations" that accuse Ukraine of prepping for its own imminent attack against Russian forces in eastern Ukraine.

He said this is similar to what the Kremlin did in the lead-up to Russia's 2014 annexation of Crimea, the Black Sea peninsula that had been under Ukraine's jurisdiction since 1954.

The Crimea crisis came at moment when Ukraine was looking to strengthen ties with the West. Russia had stepped up propaganda that Ukraine's ethnic Russians were being oppressed in eastern Ukraine.




Posted by: Fred || 01/16/2022 00:00 || Comments || Link || E-Mail|| [10798 views] Top|| File under: Tin Hat Dictators, Presidents for Life, & Kleptocrats
China-Japan-Koreas
Taiwan Adds Minelaying Ships to Defenses Against China
[Real Clear Defense]

Taiwan

on Friday commissioned new navy minelayers to add to its defenses against giant rival China.

President Tsai Ing-wen presided over a commissioning ceremony for the navy's First and Second Mining Operations Squadrons, which will operate ships able to automatically sow large numbers of small but powerful mines at high speed without the need for divers.

Such technologies are part of a strategy to deter any possible invasion from China, with its huge army and vast superiority in numbers of warplanes, ships and other weaponry.

China claims Taiwan as its own territory, and has stepped up its threat to bring it under its control by force if necessary with frequent military exercises and by dispatching fighter jets and other planes to fly near the island.

The initial order of four ships manufactured by Lungteh Shipbuilding is part of a drive by Tsai to revitalize the domestic arms industry and reduce Taiwan's dependence on chief ally the United States for defensive weapons. Lungteh also produces missile corvettes, patrol boats and other craft for the Taiwanese armed forces and police, along with ones for civilian use.

The automatic mine laying system was developed by Taiwan's Chung Shan Institute of Science and Technology.
Posted by: Frank G || 01/16/2022 09:34 || Comments || Link || E-Mail|| [10797 views] Top|| File under: Commies
North Korean hackers stole $400 mln in cryptocurrency in 2021: Chainalysis
I thought the whole point of cryptocurrencies was that they were safe from such things.

[ENGLISH.ALARABIYA.NET] North Korea

...hereditary Communist monarchy distinguished by its truculence and periodic acts of violence. Distinguishing features include Songun (Army First) policy, which involves feeding the army before anyone but the Dear Leadership, and Juche, which is Kim Jong Il's personal interpretation of Marxism-Leninism, which he told everybody was brilliant. In 1950 the industrialized North invaded agrarian South Korea. Twenty-one countries of the United Nations eventually contributed to the UN force opposing the invasion, with the United States providing around 90% of the military personnel. Seventy years later the economic results are in and it doesn't look good for Juche...
n hackers stole around $400 million worth of cryptocurrency through cyberattacks on digital currency outlets last year, blockchain data platform Chainalysis said on Thursday.Pyongyang is under multiple international sanctions over its atomic bomb and ballistic missile developments but analysts say the North has also built up its cyber capabilities with an army of thousands of well-trained hackers who extract finances to fund the state's weapons programs.

For all the latest headlines follow our Google News channel online or via the app.

In 2021, the hackers launched seven attacks on crypto platforms, extracting assets from "internet-connected 'hot' wallets" and moving them to North Korean controlled accounts, according to Chainalysis.

"Once North Korea gained custody of the funds, they began a careful laundering process to cover up and cash out," Chainalysis said in a report published on its website.

"These complex tactics and techniques have led many security researchers to characterize cyber actors for the Democratic People's Republic of Korea (DPRK) as advanced persistent threats."

The report highlighted the rise of Lazarus Group, which gained notoriety in 2014 when it was accused of hacking into Sony Pictures Entertainment as

Dire Revenge

for "The Interview," a satirical film that mocked leader Kim Pudge Jong-un


...the overweight, pouty-looking hereditary potentate of North Korea. Pudge appears to believe in his own divinity, but has yet to produce any loaves and fishes, so his subjects remain malnourished...


"From 2018 on, The group has stolen and laundered massive sums of virtual currencies every year, typically in excess of $200 million."

The hackers also target a diverse variety of cryptocurrencies, with Bitcoin, the world's largest digital currency, accounting for only a quarter of stolen assets.

"The growing variety of cryptocurrencies stolen has necessarily increased the complexity of DPRK's cryptocurrency laundering operation," Chainalysis said.

North Korea's cyber-program dates back to at least the mid-1990s, but has since grown to a 6,000-strong cyberwarfare unit, known as Bureau 121, that operates from several countries including Belarus, China, India, Malaysia and Russia, according to a 2020 US military report.

The United States imposed new sanctions on North Korea this week following what Pyongyang called hypersonic missile tests on January 5 and 11.

On Friday South Korean and Japanese officials said North Korea fired an unidentified projectile eastward in its third suspected weapons test in just over a week.

Posted by: Fred || 01/16/2022 00:00 || Comments || Link || E-Mail|| [10798 views] Top|| File under: Commies
Science & Technology
The Dimming, Full Length Climate Engineering Documentary
[Geo Engineering Watch] GeoeongineeringWatch.org is pleased to announce the release of our groundbreaking documentary that conclusively exposes the existence of global weather intervention operations.

Global weather engineering operations are a reality. Atmospheric particle testing conducted by GeoengineeringWatch.org has now proven that the lingering, spreading jet aircraft trails, so commonly visible in our skies, are not just condensation as we have officially been told. Who is responsible for carrying out these programs? What will the consequences be if geoengineering / solar radiation management operations are allowed? THE DIMMING documentary will provide answers to these questions and many more. This is the most complete GeoengineeringWatch.org documentary regarding climate engineering operations. Thank you for viewing and for notifying others of The Dimming film release.


Posted by: Besoeker || 01/16/2022 07:45 || Comments || Link || E-Mail|| [10795 views] Top|| File under:
Fed-Ex proposes to install laser-based missile defense system on its cargo planes as a countermeasure against heat-seeking missiles
[Daily Mail, where America gets its news]
The FAA is reviewing a proposal from FedEx after they requested a laser-based missile-defense system to be installed on their cargo planes


The delivery company applied for approval in October 2019 in order to use their aircrafts as a countermeasure against heat-seeking missiles called MANPADS


In addition, the installation of these missiles would allow the package delivery company to fly into otherwise restricted air spaces


The transportation agency is still in the process of reviewing the proposal and will offer the public the opportunity to comment on whether or not to approve
Posted by: Skidmark || 01/16/2022 00:00 || Comments || Link || E-Mail|| [10800 views] Top|| File under:
Beijing clears US bombs before constructing China-Laos railway
[TribunePakistan] Despite ending nearly 50 years ago, US military operations in Laos have left behind a legacy of destruction that still endangers lives today.


When did we go to war with Laos? I don't remember this. Was this under Nixon or LBJ?


On Dec 3, 2021, the China-Laos railway opened to traffic, connecting Kunming in southwest China's Yunnan province with Lao capital Vientiane.

The railway is a landmark project of China's Belt and Road Initiative (BRI). In addition to the extreme construction difficulty and risks of the project, what is less known is that the construction team also faced a deadly threat in the construction process -- a large number of unexploded ordnance (UXO) left by the United States during the Vietnam War are buried along the railway.

Laos, a close neighbour of China, is the only inland country of Southeast Asia, with mountains and plateaus covering 80 per cent of its 236,000 square kilometres.

The project took five years, during which countless hardships were experienced. Not to mention the long negotiation process, the project itself also had extremely rare difficulties and risks, such as poor meteorological and geological conditions, high environmental protection requirements, and even access to no man's land.

But what scared the workers the most was the deadly threat that they faced: a large amount of UXO from US carpet bombing during the Vietnam War, which Laos was embroiled in.

In order to block the Ho Chi Minh Trail, the supply route to the North Vietnamese forces, the United States covertly extended the battlefield into Laos at the instigation of the CIA, flying 580,000 bombing missions between 1964 and 1973, dropping more than two million tonnes of bombs (or 270 million bombs), with most being the dreaded cluster bombs.
Oh. There they are. The CIA. Again.
Within nine years, 270 million bombs in total weighing two million tonnes were dropped on Laos, equalling eight bombs per minute on average. The total number of bombs is more than that dropped during World War II.

At the time, Laos had a population of about two million people, giving each Laotian a tonne of bombs, making it "the most heavily bombed country per capita in human history."

Although the Vietnam War eventually ended, the Lao people are still living in its nightmare of destruction. According to CBS, about 80 million dropped bombs did not explode, which is 30% of the total.

For decades, these unexploded bombs have been a threat to the lives of the Lao people. Some parts of the land in Laos cannot be cultivated because of the bomb threat, and the country's national construction and economic development have been seriously affected.

From 1975 to 2008, more than 50,000 Laotians, many of them children, were killed by unexploded bombs, according to government statistics.

Ironically, the entire amount the US spent on clearing unexploded bombs in Laos between 1995 and 2013 was only equivalent to the cost of three days of bombing during the Vietnam War.


Billions for offense, not one cent for maimed children.


When then US President Barack Obama visited Laos in 2016, he promised an additional $90 million for clearing the unexploded bombs, but did not apologise for the bombing.


The apologizer-in-chief couldn't even apologize.
Posted by: Omomolet Phutch9064 || 01/16/2022 00:00 || Comments || Link || E-Mail|| [10803 views] Top|| File under: Commies
Who's in the News
28
[untagged]
6
Islamic State
5
Tin Hat Dictators, Presidents for Life, & Kleptocrats
3
Commies
3
Govt of Iran
3
Taliban/IEA
3
Govt of Iraq
3
Sublime Porte
2
Banditti
2
Hezbollah
2
Houthis
2
Govt of Iran Proxies
1
Boko Haram (ISIS)
1
Fulani Herdsmen (Boko Haram)
1
PLO
1
al-Qaeda
1
[untagged]
1
Mob Rule
1
al-Shabaab (AQ)
1
Lashkar e-Taiba
1
Muslim Brotherhood
1
Ottoman Proxies
Bookmark
E-Mail Me
The Classics
The O Club
Rantburg Store
The Bloids
The Never-ending Story
Thugburg
Gulf War I
The Way We Were
Bio
Merry-Go-Blog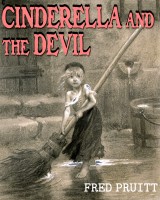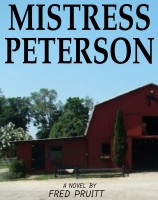 On Sale now!


A multi-volume chronology and reference guide set detailing three years of the Mexican Drug War between 2010 and 2012.

Rantburg.com and borderlandbeat.com correspondent and author Chris Covert presents his first non-fiction work detailing the drug and gang related violence in Mexico.

Chris gives us Mexican press dispatches of drug and gang war violence over three years, presented in a multi volume set intended to chronicle the death, violence and mayhem which has dominated Mexico for six years.
Click here for more information


Meet the Mods
In no particular order...


Steve White
Seafarious
tu3031
badanov
sherry
ryuge
GolfBravoUSMC
Bright Pebbles
trailing wife
Gloria
Fred
Besoeker
Glenmore
Frank G
3dc
Skidmark



Better than the average link...



Rantburg was assembled from recycled algorithms in the United States of America. No trees were destroyed in the production of this weblog. We did hurt some, though. Sorry.
3.238.118.80

Help keep the Burg running! Paypal: