-Signs, Portents, and the Weather-
Plandemic Update - Fauci expects vaccine will be available for babies in 2022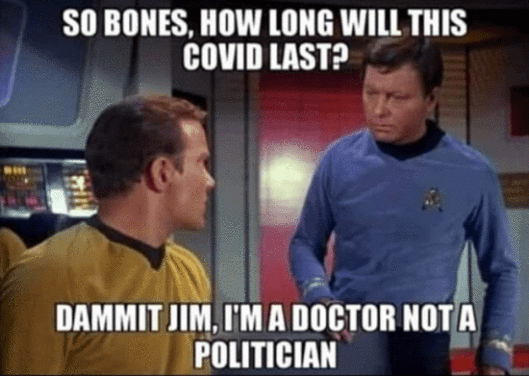 [Washington Examiner] White House chief medical adviser Anthony Fauci said Thursday that he is hopeful that the COVID-19 vaccine will be available to babies 6 months and older starting in 2022.

The Food and Drug Administration authorized Pfizer's vaccine for children ages 5 to 11 in late October, meaning that the only group left to gain access to the vaccine includes babies, toddlers, and young children.

"Hopefully within a reasonably short period of time, likely the beginning of next year in 2022, in the first quarter of 2022, it will be available to them," Fauci told Business Insider . "Can't guarantee it — you've got to do the clinical trial."

Pfizer has moved the quickest among its peers with vaccine development, but it has not submitted clinical data yet for children 6 months to 5 years, according to Business Insider .

Both Pfizer and Moderna have reportedly been expanding their clinical trials to test their COVID-19 vaccine for children in this age group, the New York Times reported.
Posted by: Besoeker || 11/20/2021 08:29 || Comments || Link || E-Mail|| [152 views] Top|| File under:
An African mystery: Where did COVID go?
[Hot Air] There's something strange happening in Africa which, according to the Associated Press, has scientists "mystified." The curious situation is particularly prevalent in Zimbabwe. It's a nation with a population of 14.8 million people and a vaccination rate of less than 6%, a fact that the World Health Organization lectures us about endlessly. And yet in the past week, they recorded a total of 33 COVID deaths. How is this possible? The AP interviewed a number of people who were shopping in a township outside Harare, almost none of whom were wearing masks. One man declared that the virus was "gone" and asked the reporter, "when did you last hear of anyone who has died of COVID-19?" He said that he carries a mask in his pocket because the police demand bribes from people without masks or they are threatened with arrest, but he rarely puts it on. Doctors have a few theories they are tossing around, though many are simply stumped. But I bet some of us who aren't medical professionals could make a guess.



BLUF:



I'm sure I'll be locked up in the COVID "misinformation" jail for suggesting this, and I will once again repeat the disclaimer that I have no formal medical training. But it's something to think about. Perhaps the situation in Zimbabwe really isn't all the much of a "mystery" after all. Maybe... just maybe... all we're seeing is mother nature taking her natural course. The human body contains all sorts of marvels and surprises from time to time. We just recently learned of the second person confirmed to have completely recovered from HIV without any medical treatment. It makes me wonder how many other people have contracted HIV but were never tested for it and went on to fight it off on their own. When was the last time anyone tested you for HIV? I haven't had a test since right before I was married, nearly 30 years ago. Just some food for thought for you on a Friday.
Posted by: Besoeker || 11/20/2021 03:17 || Comments || Link || E-Mail|| [311 views] Top|| File under:
Caucasus/Russia/Central Asia
Russian Bad Weather Report
Direct Translation via Google Translate. Edited.


[REGNUM] On Saturday, November 20, Krasnoyarsk will be cloudy with clearings, light snow, air temperature -12 to -10 degrees C, ice on the roads. This is reported by the Hydrometeorological Center of the Russian Federation.

At 08:50 it was -12 degrees C at Teatralnaya Square.

At night from 20 to 21 November it is expected to reach −11 to −9 degrees C, cloudy, and light snow.

The speed of the southwest wind is 5-10 m/s. Pressure 750 mm Hg. Art.

On Sunday, November 21, in Krasnoyarsk up to -6 to -4 degrees C, cloudy, with a little short-term snow. At night, up to -8 to -6 degrees C, no precipitation.

On Monday, November 22, in Krasnoyarsk it is expected to reach −3 to +0 degrees C during the day and up to −2 to +0 degrees C at night, cloudy, sometimes slight precipitation.

According to forecasts of the Central Siberian UGMS, on November 20, in the south of the Taimyr Municipal District (MR), a gusty southerly wind of up to 15-18 m/s is expected. In the central and southern regions of the Krasnoyarsk Territory, ice on the roads.

On November 20-22, an avalanche is dangerous in the mountainous regions of the Krasnoyarsk Territory, Khakassia and Tuva.


Posted by: badanov || 11/20/2021 00:00 || Comments || Link || E-Mail|| [138 views] Top|| File under:
UAZ is being prepared for sale
Direct Translation via Google Translate. Edited.


[REGNUM] The Ulyanovsk Automobile Plant (UAZ LLC) is being prepared for sale, the Kommersant newspaper writes.

According to the sources of the publication, the company has been relieved of non-core assets: this being done by Sollers Auto. The search for a new platform for car production will begin in the first quarter of next year.

Earlier, the general director of UAZ, Adil Shirinov, at the online conference "Business Online" said that the enterprise would eventually be closed. The cars produced at the plant are not planned to be modernized.

"UAZ cannot create a new product. First, it means huge investments, expertise, and so on. To create a product ... What ?! You need to keep up with the times. The new product will be created by those who can do it. "

The head of the enterprise noted that the plant has its own segment of off-road vehicles, which "today needs to be worked out - before a more competent solution is found."

Later, the Vedomosti newspaper clarified that UAZ will become a partner of the global auto concern: the foreign partner will provide its platform for the production of cars under its own brand and under the UAZ brand. This should be expected in 2022.


Posted by: badanov || 11/20/2021 00:00 || Comments || Link || E-Mail|| [192 views] Top|| File under:
China-Japan-Koreas
Women's Tennis Willing to Give Up Millions $$$ if Beijing Won't Account for Missing Peng Shuai
[PJ] The Women's Tennis Association (WTA) will pull out of China, costing the organization "hundreds of millions of dollars" if the Communist government in Beijing won't account for star player Peng Shuai and investigate her explosive allegations of sexual misconduct by a high-ranking Party official.

WTA chief Steve Simon told CNN on Thursday, "We're definitely willing to pull our business and deal with all the complications that come with it."


Bravo WTA! Actions our feckless government would never consider undertaking.


"Because this is certainly, this is bigger than the business," he added.

Simon insisted that Chinese officials handle the investigation "properly, meaning the allegations must be investigated fully, fairly, transparently and without censorship."

NBA, take note: This is how it's done.

Shuai — a former Wimbledon and French Open doubles champion— went missing two weeks ago, just a few days after accusing former Vice Premier Zhang Gaoli of having sexually assaulted her three years ago.

Weibo, China's state-controlled social media platform, deleted Shuai's allegations shortly after she published them.
Posted by: Besoeker || 11/20/2021 03:00 || Comments || Link || E-Mail|| [149 views] Top|| File under: Commies
Marriott Again Sides With Xi Jinping, Refusing to Host the World Uyghur Congress
[Axios via Red State] Marriott International's been simping for China's Xi Jinping for a few years now, first firing an employee who simply liked a pro-Tibet tweet, then praising the dictatorial way in which the CCP dealt with the pandemic they caused. Now, they've gone even further by refusing space to the World Uyghur Congress, which was holding a conference in Prague, Czechoslovakia.

According to Axios:
Posted by: Besoeker || 11/20/2021 02:47 || Comments || Link || E-Mail|| [87 views] Top|| File under: Commies
An American who had been blocked for years from leaving China has returned to the US


Daniel Hsu's return also coincided with the United States' deportation of seven Chinese nationals convicted of crimes, including at least one who was sought by Beijing to face fraud charges. A US government official denied the individuals were part of an exchange.

For the latest headlines, follow our Google News channel online or via the app.

The US official, authorized to speak to Reuters on the condition of anonymity, confirmed that Hsu - who had never been convicted of a crime in China and had been under an exit ban for more than four years - had been allowed by Chinese authorities to leave the country last weekend.

He arrived home on Monday evening, just as President Joe Biden held a 3 and 1/2 hour video conference with Chinese leader Xi Jinping.

Hsu, a Chinese American, was one of an undisclosed number of US citizens the United States says China is holding unlawfully under "coercive exit bans."

The exit bans are one of many disputes that have sent US-Sino relations to their lowest point in years. The US government warned citizens this year to reconsider travel to China due to the exit bans, which it said China can use to "gain bargaining leverage over foreign governments."

US Immigration and Customs Enforcement (ICE) said separately that it had flown back to China the Chinese nationals, including individuals convicted of fraud and photographing a defense installation, as well as two women who had tried to gain access to former President Donald Trump's Mar-a-Lago resort.

Their return marked what US officials said were "initial steps" to resolve a long running feud between Beijing and Washington over China's refusal to accept the repatriation of tens of thousands of Chinese nationals subject to removal orders.

Hsu told the Associated Press last year that he had effectively been held hostage by Chinese authorities since 2017 in an attempt to lure his father back to China to face decades-old embezzlement charges.

Chinese authorities have been silent over Hsu's case.

ICE told Reuters in a statement that Xu Guojun, a former president of a Bank of China branch who fled to the United States in 2001 and had been wanted in China on suspicion of embezzlement, was among the Chinese nationals deported. China confirmed his return on Sunday.

Others sent back to China included Zhang Yujing and Lu Jing, who both tried to enter Mar-a-Lago in 2019; Wang Yuhao and Zhang Jielun, who had been sentenced to 10 months and 12 months respectively for photographing a US defense installation in Florida; and Sun Yong and Tang Junliang, convicted of financial crimes.

One source with knowledge of the deportation operation, who was not authorized to speak to Reuters, said there was broad approval within the US government for what was seen as an effort to show goodwill ahead of the virtual summit.

But the source added some officials were concerned about the optics of an apparent exchange linked to the meeting, worried it would encourage Beijing to use more exit bans.

Two American siblings facing exit bans from China since 2018 were released by Beijing in September just days after an agreement that allowed Huawei Chief Financial Officer Meng Wanzhou to return to China from Canada.

At the time, the White House said her return to China and the near-simultaneous release of two Canadians detained shortly after her arrest was not a prisoner swap.

China's Foreign Ministry hailed the return of Xu, the former bank branch president, as a "major achievement" in its fugitive hunt.

But some of the others had been among the more than 40,000 Chinese nationals subject to final removal orders from the United States on which the Department of Homeland Security says China refuses to cooperate.

A DHS spokesperson said the department hoped to work with China on the removals, but noted that it imposed visa sanctions on Chinese officials last year for refusal to facilitate the repatriations.

"As the PRC government continues to flout its international obligations and disrespect US law, DHS will continue to seek escalated consequences when necessary," the DHS spokesperson said.

Posted by: trailing wife || 11/20/2021 00:55 || Comments || Link || E-Mail|| [125 views] Top|| File under: Commies
Down Under
US Navy 'melding' with United Kingdom and Australia in race to counter China threat
[Washington Examiner] A recent landmark deal to share U.S. and British nuclear submarine technology with Australia sets the table for "a melding" of the three navies, according to a senior White House official.

"I would think, in the next little while, we will have more British sailors serving on our naval vessels, Australians and the like, more of our forward-deployed assets in Australia," Kurt Campbell, the White House National Security Council's Indo-Pacific affairs coordinator, said Friday. "This leads to a deeper interconnection and almost a melding, in many respects, of our services and working together on [a] common purpose that we couldn't have dreamed about five, 10 years ago."

That alignment figures to be a mainstay of U.S. efforts to counter threats from China, where communist officials are at the helm of an economic heavyweight intent on building a world-class military. And while nuclear submarine technology sits at the center of the pact between Australia, the United Kingdom, and the United States, or AUKUS, as the deal is known, officials remain conscious of the need to field military capabilities that would be relevant in a conflict well before those nuclear submarines are constructed.

"We realize and recognize that there are some immediate and medium-term challenges and that we can't simply wait for long-term solutions," Campbell told the United States Institute of Peace. "And I think there's a deep recognition that that's the time frame we're working on."


Posted by: Besoeker || 11/20/2021 08:42 || Comments || Link || E-Mail|| [195 views] Top|| File under: Commies
Europe
Dutch police fire shots as COVID protests rock Rotterdam
[Aljazeera] Dutch police opened fire on protesters and seven people were injured in rioting that erupted in downtown Rotterdam at a demonstration against recently introduced COVID-19 restrictions and government plans to restrict access for unvaccinated people to some venues.

The Dutch city's Mayor Ahmed Aboutaleb told reporters in the early hours of Saturday morning that "on a number of occasions the police felt it necessary to draw their weapons to defend themselves" as rioters ran rampage through the port city's central shopping district, setting fires and throwing rocks and fireworks at officers in what Aboutaleb called "an orgy of violence".

"[The police] shot at protesters, people were injured," Aboutaleb said. He did not have details on the injuries. Police also fired warning shots.

A number of police officers also were injured in the violence and officers arrested dozens of people and expect to arrest more after studying video footage from security cameras, Aboutaleb said.

The situation had largely calmed down later on Friday night, but there was a heavy police presence.
Posted by: Besoeker || 11/20/2021 09:05 || Comments || Link || E-Mail|| [181 views] Top|| File under:
Science & Technology
European Medicines Agency Data Shows 1,163,356 Adverse Drug Reactions and 30,551 Fatalities by COVID-19 Vaccinations
[GatewayPundit] Total reactions for the mRNA vaccine Tozinameran (code BNT162b2, Comirnaty) from BioNTech/ Pfizer: 14,303 fatalities and 562,213 cases of adverse reaction to 11/13/2021 as identified in EudraVigilance:

A report from Health Impact News mentioned that the database maintained at EudraVigilance is only for countries in Europe who are part of the European Union (EU), which comprises 27 countries. That means, adverse reaction from the COVID vaccines would be much higher if we include all countries in Europe.

According to European Medicines Agency, an official website of the European Union, the data of adverse reaction from COVID-19 vaccines were posted in ADRreports.eu portal that "allows users to view the total number of individual suspected side effect reports (also known as Individual Case Safety Reports, or ICSRs)."

All the data shown in the website and individual case report forms were taken from EudraVigilance, "a system designed for collecting reports of suspected side effects, used for evaluating the benefits and risks of medicines during their development and monitoring their safety following their authorization in the European Economic Area (EEA)."


Given the massive number of extreme side effects and deaths, there is no way in hell these drug companies didn't see similar results during their short trials. The CDC and NIH also absolutely must know.



From ADRreports website:
Pharmaceutical companies that hold the marketing authorisation of a medicine, as well as medicines regulatory authorities in the EEA, are legally required to submit reports of suspected side effects to EudraVigilance. This includes reports received from healthcare professionals and patients. This excludes non-serious side effects occurring outside the EEA.

The web report does not include reports from studies (e.g. clinical trial, non-interventional study) or other types of reports (i.e. only spontaneous reports).

A side effect is classified as 'serious' if it (i) results in death, (ii) is life-threatening, (iii) requires hospitalisation or prolongation of existing hospitalisation, (iv) results in persistent or significant disability/incapacity (as per reporter's opinion), (v) is a congenital anomaly/birth defect, or (vi) results in some other medically important conditions.
Posted by: Woodrow || 11/20/2021 00:00 || Comments || Link || E-Mail|| [206 views] Top|| File under: Tin Hat Dictators, Presidents for Life, & Kleptocrats
Who's in the News
17
[untagged]
7
Commies
4
Taliban/IEA
4
Migrants/Illegal Immigrants
2
Sublime Porte
2
Govt of Iran Proxies
2
Islamic State
1
Tehrik-e-Labaik
1
Tin Hat Dictators, Presidents for Life, & Kleptocrats
1
Allied Democratic Forces
1
Govt of Iran
1
Govt of Pakistain Proxies
1
Houthis
1
Human Trafficking
1
Narcos
Bookmark
E-Mail Me
The Classics
The O Club
Rantburg Store
The Bloids
The Never-ending Story
Thugburg
Gulf War I
The Way We Were
Bio
Merry-Go-Blog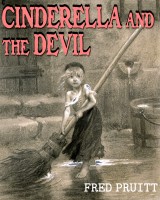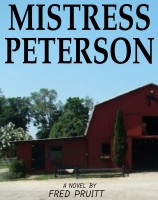 On Sale now!


A multi-volume chronology and reference guide set detailing three years of the Mexican Drug War between 2010 and 2012.

Rantburg.com and borderlandbeat.com correspondent and author Chris Covert presents his first non-fiction work detailing the drug and gang related violence in Mexico.

Chris gives us Mexican press dispatches of drug and gang war violence over three years, presented in a multi volume set intended to chronicle the death, violence and mayhem which has dominated Mexico for six years.
Click here for more information


Meet the Mods
In no particular order...


Steve White
Seafarious
Pappy
lotp
Scooter McGruder
john frum
tu3031
badanov
sherry
ryuge
GolfBravoUSMC
Bright Pebbles
trailing wife
Gloria
Fred
Besoeker
Glenmore
Frank G
3dc
Skidmark
Alaska Paul



Better than the average link...



Rantburg was assembled from recycled algorithms in the United States of America. No trees were destroyed in the production of this weblog. We did hurt some, though. Sorry.
3.235.140.84

Help keep the Burg running! Paypal: