-Lurid Crime Tales-
Mass shootings continue in US, leaving two dead, four hurt
[DAILYTIMES.PK] On Monday, two people were murdered and four others

were maimed

— including a police officer — when a gunman opened fire in a shopping mall in the US state of Idaho.After the incident, Police in

Boise

were called to the mall with reports "that at least one person was shot and down," the city's police chief Ryan Lee told

news hound

s.

They encountered a man matching the description 911 callers had given, with one officer being hit.

A suspect was taken into custody and there is "no ongoing threat or danger to the community

on the lam

from this incident," Lee said.

"We really cannot at this time speak to any motivation behind it, or anything else that may impact the investigation," he said.

The New York Times


... which still proudly displays Walter Duranty's Pulitzer prize...
reported the two-story Boise Towne Square mall is made up of more than 150 stores and restaurants.

Posted by: Fred || 10/28/2021 00:00 || Comments || Link || E-Mail|| [153 views] Top|| File under: Mob Rule
Human Smugglers Crash While Pursued by Texas Troopers near Border, TX Man Gets 30 Years For Same
[Breitbart] An alleged pair of female human smugglers led Texas Department of Public Safety troopers on a pursuit with five migrants on board. The armed driver lost control and crashed following the lengthy pursuit.

Fox News reporter Bill Melugin tweeted a video showing a vehicle being pursued by DPS troopers. The voices, reportedly coming from five smuggled migrants, can be heard cussing as the pursuit becomes more dangerous.

Melugin reported the two women drove from Austin to

Del Rio

, Texas, to carry out the human smuggling attempt.

It is not clear in the video if anyone was injured in the crash. It is also not clear where or when the pursuit took place.

Elsewhere in the Del Rio Border Patrol Sector, Carrizo Springs Station agents arrested another armed human smuggler. The agents found a loaded Glock pistol with an extended magazine near the reach of the driver.

Texas Man Gets 30 Years for Deadly Human Smuggling Conspiracy

[Breitbart] An Eagle Pass, Texas, man was sentenced last week to 360 months in federal prison for his role in a human smuggling event which resulted in the deaths of five migrants. The case stems from a June 2018 incident when Monsivais led authorities on a deadly high-speed chase.

Court documents state Jorge Luis Monsivais Jr., 23, was driving a Suburban on Texas Farm to Market Road 2644 with 13 migrants when Border Patrol attempted to stop the vehicle. Monsivais tried to evade and eventually crashed on Highway 85 near Big Wells. Several occupants were ejected. Four died at the scene and another passed away during transport to a hospital. Others suffered serious injuries.

On May 11, 2021, Monsivais pleaded guilty to one count of conspiracy to transport illegal aliens resulting in death; one count of conspiracy to transport illegal aliens resulting in serious bodily injury; one count of conspiracy to harbor illegal aliens; one count of illegal alien transportation resulting in death; and one count of illegal alien transportation resulting in serious bodily injury.

Four co-defendants previously pleaded guilty in this case and were sentenced, bringing a close to the matter. On July 29, 2019, 58-year-old Mexican Marcial Gomez Santana pleaded guilty to conspiracy to transport illegal aliens resulting in death; conspiracy to transport illegal aliens resulting in serious bodily injury; conspiracy to harbor illegal aliens; and harboring illegal aliens for private financial gain. Gomez was later sentenced to 262 months in federal prison for his role.

On August 20, 2019, Marcial's son and daughter, 24-year-old Rudy Gomez of Hockley and 22-year-old Johana Gomez of Houston, along with 48-year-old Mexican citizen Mariela Reyna, all pleaded guilty to one count of conspiracy to harbor illegal aliens. Each of these defendants were sentenced to 10 years in prison and financial restitution to the victims.

HSI investigated this case with the U.S. Border Patrol—Del Rio Sector and the Dimmit County Sheriff's Office.
Posted by: Skidmark || 10/28/2021 00:00 || Comments || Link || E-Mail|| [109 views] Top|| File under: Human Trafficking
-Short Attention Span Theater-
MG Jack Singlaub hits a milestone
Special Forces Chapter 78 member John Styker Meyer visits with Jack Singlaub for his 100th birthday, 10 July 2021.



[ARSOF ICONS] John K. Singlaub was recruited by the Office of Strategic Services (OSS) in November 1943. As part of JEDBURGH Team JAMES, he jumped into France on 11 August 1944 to arm and direct the French resistance. Sent to China, as the commander of the PIGEON Mission, he jumped onto Hainan Island on 27 August 1945 to rescue Dutch and Australian Prisoners of War. As one of a handful of Special Operations Branch personnel retained the Strategic Services Unit (successor to the OSS), Singlaub stayed in China to report on the Civil War. Singlaub was again involved in special operations when he was an instructor at Fort Benning, Georgia and helped to establish the Ranger Training Center in 1950. He then had two tours in Korea, including one with the Central Intelligence Agency's Joint Advisory Commission, Korea (JACK). Singlaub returned to special operations in from 1966-1968, when he commanded a joint unconventional warfare command, the Military Assistance Command, Vietnam, Studies and Observation Group (MACV-SOG). Retiring in 1978, Major General Singlaub has remained active in the Special Operations community and was recognized with the United States Special Operations Command's (USSOCOM) Bull Simons award in 2011.
Posted by: Besoeker || 10/28/2021 13:33 || Comments || Link || E-Mail|| [135 views] Top|| File under:
Kentucky principal investigated after getting lap dance at homecoming event
[NYP] A Kentucky school district is investigating after a teenage boy gave lap dances to his high school principal and other staff members during a homecoming event.

Other provocative photos of spirit events at Hazard High School posted on social media showed teen girls parading around the gym dressed as Hooters waitresses and boys being paddled, according to the Lexington Herald-Leader.

Hazard Independent Superintendent Sondra Combs told the paper Wednesday that the incidents are under investigation.

The most eyebrow-raising pics show a teen dancing seductively near Donald "Happy" Mobelini, who is both principal of Hazard High School and the city's mayor.

The administrator is standing with a big grin on his face, while the boy — clad in a black dress — bends over in front of him, photos show. The same teen is also pictured with the dress pulled down below his stomach, as he danced shirtless for other adults in a gym.
Posted by: Besoeker || 10/28/2021 01:41 || Comments || Link || E-Mail|| [209 views] Top|| File under:
Caucasus/Russia/Central Asia
Ukrainian and separatist artillery units exchange fire
Ukrainian and Russian backed separatists claimed the other fired on locales less then five kilometers from the other, according to Ukrainian and Russian language official reports.

A news account from the online edition of lb.ua said that separatist artillery units fired 20 shots at Trokhizbenka, damaging buildings and briefly knocking power out to the village.

The report, quoting an official from nearby Schastye said the separatists units used large caliber artillery.

Trokhizbenka sets on the left bank of the Severodoetsk River, less than five kilometers west northwest of Schastye.

According to an official account from the breakaway People's Republic of Lugansk, Ukrainian artillery units fired on the villages of Golubovskoye and Smeloe in the Slavyanoserbsky region.

The report said that 120mm mortar and small arms fire were used in the attack. The report did not specify casualties.

In a post from separatist militants on their VKontakte account, 122mm artillery was used in the attack, landing a total of 30 shells. The firing came from the Ukrainian 57th Brigade.

Ukrainian units take over Staromaryevka
A Ukrainian Army unit has captured the village in the gray zone, south of Donetsk city, according to Russian language and official reports.

Staromaryevka is on highway T0512, just south of Granitnoye.

Not commenting further, Ukrainian army units continued its tactic -- started in 2016 -- of taking over unoccupied territory between the lines of contact between the two combatants.

The tactic enabled Ukrainian forces to deploy snipers and artillery spotters to harass separatist units in the area.
Posted by: badanov || 10/28/2021 00:00 || Comments || Link || E-Mail|| [53 views] Top|| File under:
'Fragile' Song Pillorying China's Online Troll Army Gets Millions of Views
[BenarNews] A pop duet taking aim at China's army of nationalistic "Little Pink" commentators and trolls has garnered nearly 10 million views on YouTube after the singers' accounts were blocked on Chinese social media and their songs removed from online platforms.

In the official video for "Fragile," Malaysian singer Namewee and Australian Kimberly Chen sing repeated apologies to a dancing panda, who lives in a hobbit-style house and waves a flag bearing the online insult "NMSL," frequently used by Little Pinks to wish death on the mothers of those they believe have insulted China or hurt the feelings of its people.

China frequently demands apologies from companies and celebrities if they use sensitive words not in line with Chinese Communist Party (CCP) propaganda, including the idea that Taiwan is a sovereign country that has no interest in being invaded or ruled by its larger neighbor.
Continued on Page 49
Posted by: trailing wife || 10/28/2021 00:00 || Comments || Link || E-Mail|| [179 views] Top|| File under: Commies
Cyber
Facebook KNEW that women were being trafficked from Asia for sex work in US massage parlors but did little to stop it, investigators say
David Williams, plead guilty in November 2019 to trafficking women from Asia to the United States for sex work in Pennsylvania, Florida and Virginia


Facebook confirmed it was aware of the trafficking ring in a 2019 internal report where they boasted how it had 'disrupted' the criminal network


Yet, court documents made no note of any Facebook investigation or evidence the tech firm provided to the FBI or authorities


People closely involved with the criminal investigation also said they had no memory of Facebook involvement or findings in the case


Facebook insist they did assist police, but spokesman Andy Stone has not provided any details of the information given


In 2018 a new law was enacted to make tech companies civilly and criminally liable if they do not act to stop sex trafficking on their platforms


The latest revelations are part of an intense focus on Mark Zuckerberg's firm, thanks to whistleblower Frances Haugen


Earlier on Wednesday it emerged that Facebook did little to prevent Donald Trump whipping up partisan fury after riots following George Floyd's death
Posted by: Skidmark || 10/28/2021 11:13 || Comments || Link || E-Mail|| [140 views] Top|| File under:
68% Say Economy Is Getting Worse as Confidence Collapse Continues
[Breitbart] Confidence in the U.S. economy continues to weaken despite the Biden administration's insistence that the economy is doing great.

The share of Americans saying the economy is getting worse climbed from 63 percent in September to 68 percent in October, Gallup reported Wednesday.

This was not a case of partisan politics. Democrats and Republican views of the economy were essentially unchanged in October, according to Gallup. What happened was the percentage of independents who say economic conditions are getting worse soared nine points from 63 percent to 72 percent.

The Economic Confidence Index fell to negative 25 in October, the lowest reading since negative 33 in April 2020 and negative 28 the following month. Gallup's index has a theoretical high score of +100, if everyone says the economy is excellent or good, and a possible low score of -100, if everyone says the economy is poor and getting worse.

Before the eruption of pandemic in the U.S., confidence was high. The Gallup index registered +41 in February 2020, the best reading since 2000. It collapsed in March and hit the nadir of -33 in April. Since then, confidence has fluctuated but has never risen above the +2 recorded in April 2021. The October decline is the fourth consecutive retreat.

Americans are increasingly mentioning economic issues as one of the most important challenges facing the U.S.

"The upticks in citations of the deficit and inflation are largely responsible for an increase in mentions of any economic issue — from 16 percent in September to 24 percent in October. The percentage of U.S. adults mentioning any economic issue as the most important has not been this high since April 2017, although the 23 percent figure from last June is similar to the current reading," Gallup said.

The rest of the "stack" of most important issues is also not good news for the Biden administraiton.
Posted by: Besoeker || 10/28/2021 01:36 || Comments || Link || E-Mail|| [244 views] Top|| File under:
Europe
EU fines Poland €1 million per day over judicial reforms
[DW] The

European Court of Justice

has fined Poland €1 million per day for ignoring an EU ruling that called for the country's Supreme Court disciplinary chamber to be suspended.

The European Court of Justice (ECJ) ordered

Poland

to pay a fine of €1 million ($1.2 million) per day on Wednesday over its decision to ignore an EU ruling on Warsaw's judicial reforms.

The top EU court imposed the penalty as Poland has not suspended the disciplinary chamber of its Supreme Court, which critics say allows for the dismissal of judges on political grounds.

The ECJ had ruled in July that the chamber does not guarantee judicial impartiality, and ordered that it be suspended.

The ECJ said in a press release Wednesday that the fine was "necessary in order to avoid serious and irreparable harm to the legal order of the European Union and to the values on which that Union is founded, in particular that of the rule of law."

The European Commission had requested "financial penalties" be levied on September 9 after Poland failed to comply with the July ruling.

Other EU nations have insisted that Poland not be allowed to collect EU subsidies while disregarding the bloc's principles.

"You cannot pocket all the money but refuse the values,'' Belgian Prime Minister Alexander De Croo said Wednesday, adding Poland cannot treat the EU like "a cash machine.'' He also pointed out that Poland is a major recipient of EU funds.

On Twitter, Poland's Deputy Justice Minister Sebastian Kaleta called the fine "usurpation and blackmail."

Radoslaw Fogiel, a spokesperson for the right-wing ruling party, claimed that Poland contributes more to the bloc than it receives. However, EU figures show that Warsaw is a net recipient of €12 billion a year.

EU CAN CUT FUNDS IF WARSAW REFUSES TO PAY
DW spoke with Polish MEP Radoslaw Sikorski about the ongoing dispute.

Sikorski, who opposes the current government's stance, said that Poland's refusal to pay the fine would be a technicality. "Poland doesn't need to pay, the commission will simply deduct the money from funds that flow to Poland," he said.

He also rejected claims of blackmail made by Polish lawmakers, saying that "every international organization has some rules" that can incur punishments if broken.

As for how Poland will now proceed, Sikorski said: "I would expect Poland to fulfill the judgments of the European Court of Justice, there's no there's no way around it. We voluntarily signed up to the European legal system in our accession treaty."

The former Polish minister went on to say that while there is room to debate the relationship between EU and national courts, "the issue here is that the ruling party in Poland has packed the Constitutional Court and it's trying to pack ordinary courts."

POLAND AND ITS JUDICIARY
The disciplinary chamber of Poland's Supreme Court was set up in 2018 by the conservative Law and Justice (PiS) and is able to dismiss judges and prosecutors.

The ECJ fears this could be abused to inflict punitive sanctions on those who show independence in not bowing to political will.

Since then, the chamber is at the center of a row between the PiS and the EU.

Earlier this month, Poland's constitutional court ruled Polish law supersedes EU law when there is a conflict between the two.

Last week, Polish Prime Minister Mateusz Morawiecki told the European Parliament the disciplinary chamber will be abolished, but he gave no timeline for when that would occur and no draft law has been introduced.

Poland has been accused of backsliding when it comes to the independence of the judiciary and press freedom by other EU member states.

The EU asserts Poland has politicized the judiciary with the placement of judges loyal to the ruling Law and Justice Party.
Posted by: trailing wife || 10/28/2021 00:28 || Comments || Link || E-Mail|| [147 views] Top|| File under:
Government Corruption
FDA Committee Members Reviewing Pfizer Vaccine For Children Have Worked For Pfizer, Have Big Pfizer Connections
[National File] The FDA's Vaccines and Related Biological Products Advisory Committee is holding a virtual meeting Tuesday October 26 to discuss authorizing a Pfizer-BioNTech Coronavirus vaccine for children between the ages of 5 to 11 years old.
This committee has a lot of sway with the FDA and their findings will be relevant, considering the Biden administration is getting ready to ship vaccines to elementary schools and California has already mandated the vaccine for schoolchildren pending federal authorization.

But the meeting roster shows that numerous members of the committee and temporary voting members have worked for Pfizer or have major connections to Pfizer.

Members include a former vice president of Pfizer Vaccines, a recent Pfizer consultant, a recent Pfizer research grant recipient, a man who mentored a current top Pfizer vaccine executive, a man who runs a center that gives out Pfizer vaccines, the chair of a Pfizer data group, a guy who was proudly photographed taking a Pfizer vaccine, and numerous people who are already on the record supporting Coronavirus vaccines for children. Meanwhile, recent FDA Commissioner Scott Gottlieb is on Pfizer's board of directors.

HERE'S THE MEETING ROSTER: Vaccines and Related Biological Products Advisory Committee October 26, 2021 Meeting Draft Roster.
Posted by: Besoeker || 10/28/2021 01:47 || Comments || Link || E-Mail|| [135 views] Top|| File under:
Government-Funded Researchers Linked to Dr. Fauci and NIH Sought Aborted Minorities for Organ Harvesting
[Free Beacon via Gateway] The federal government gave at least $2.7 million in taxpayer money to researchers who sought out minority babies who had been aborted in order to harvest their organs, according to internal documents released Tuesday.

The University of Pittsburgh targeted minorities in its request for infant organs—including those taken from full-term babies—to create a "pipeline" for fetal research. Researchers said they needed 50 percent of the donated fetuses to be minorities and specified that 25 percent must come from black women. The Pittsburgh metropolitan area is 85 percent white and 8 percent black. Researchers stressed the importance of maintaining organ blood flow in the request, which watchdogs say could violate federal law by asking doctors to illegally preserve organs during labor-inducing abortions.

The National Institutes of Health has overseen experiments on fetal organs at the University of Pittsburgh since 2015 in what the school claimed to be a "tissue hub." Aborted babies used in this research ranged from 6 to 42 weeks of gestation, according to government documents. The grant request from the university to the government agency redacts key information, including how many fetuses were obtained and who provided them. Its language, however, raised troubling questions.

David Daleiden, founder and president of the pro-life Center for Medical Progress, called on the federal government to investigate the NIH and Pitt after obtaining more than 300 pages of information related to the program through a public records request.
Posted by: Besoeker || 10/28/2021 00:00 || Comments || Link || E-Mail|| [159 views] Top|| File under:
Science & Technology
Ep93 – NC Nonprofit Using Data Analysis Algorithms to Red Flag Potential Illegal Voting!
[MAGA Institute] Longtime North Carolina political hand Hal Weatherman joins the MAGA Institute Podcast to discuss his Electoral Education Foundation and the data analysis tool it has developed to identify and red-flag potential illegal voting, using the official state voter roll database.

As Hal said in the show, "There is such distrust in our voting system...but the only way to restore that trust is to hold the system accountable."

The EEF tool uses the same data analysis algorithm strategy employed by white collar crime prosecutors to identify potential money-laundering amongst millions of corporations. It takes a digital "snapshot" of the official state election voter file, as it is updated and published in regular intervals, and then archives those updates. Those archived updates will then each be analyzed for changes, known as "movements," from the previous archived file, and then those movements that have the highest correlation to illegal voting methods will be identified and isolated for further investigation.

The potentially problematic movements will be published for evaluation in such a way that they will be understandable by everyone, especially the average voter.

The beauty of this approach is that it only examines week-to-week (or daily, during the election window) changes to the file, rather than analyzing the entire file, which would be impossible given its size. E.g., the North Carolina voter file contains over 8.3MM voters, with each voter requiring perhaps 300-400 lines of code, depending on their voting history and activity.

The tool will be particularly useful for campaigns to identify potential problems within the post-election challenge period, so they can timely challenge questionable election results and preserve their right to litigate.

This approach is open and transparent to everyone and is non-partisan in operation. The tool flags potential voter fraud problems regardless of location, political party affiliation, or other potentially biased data inputs. The goal is to end illegal voting across the board, regardless of who is committing it, in order to restore the public's confidence in our elections.
Posted by: Besoeker || 10/28/2021 00:00 || Comments || Link || E-Mail|| [121 views] Top|| File under:
Who's in the News
35
[untagged]
6
Hezbollah
4
Commies
2
Devout Moslems
2
Human Trafficking
2
Taliban/IEA
2
Islamic State
2
Allied Democratic Forces
2
Mob Rule
1
Tehrik-e-Labaik
1
Tin Hat Dictators, Presidents for Life,
1
[untagged]
1
Govt of Iran
1
Govt of Saudi Arabia
1
Houthis
1
Lashkar e-Taiba
1
Migrants/Illegal Immigrants
1
Moslem Colonists
1
Narcos
1
Palestinian Authority
Bookmark
E-Mail Me
The Classics
The O Club
Rantburg Store
The Bloids
The Never-ending Story
Thugburg
Gulf War I
The Way We Were
Bio
Merry-Go-Blog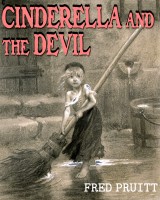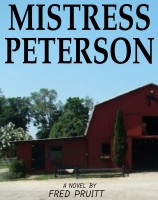 On Sale now!


A multi-volume chronology and reference guide set detailing three years of the Mexican Drug War between 2010 and 2012.

Rantburg.com and borderlandbeat.com correspondent and author Chris Covert presents his first non-fiction work detailing the drug and gang related violence in Mexico.

Chris gives us Mexican press dispatches of drug and gang war violence over three years, presented in a multi volume set intended to chronicle the death, violence and mayhem which has dominated Mexico for six years.
Click here for more information


Meet the Mods
In no particular order...


Steve White
Seafarious
Pappy
lotp
Scooter McGruder
john frum
tu3031
badanov
sherry
ryuge
GolfBravoUSMC
Bright Pebbles
trailing wife
Gloria
Fred
Besoeker
Glenmore
Frank G
3dc
Skidmark
Alaska Paul



Better than the average link...



Rantburg was assembled from recycled algorithms in the United States of America. No trees were destroyed in the production of this weblog. We did hurt some, though. Sorry.
54.80.252.84

Help keep the Burg running! Paypal: