-Obits-
Colin Powell Dead at 84
[Politico] Colin Powell, an accomplished and esteemed four-star general who became the first African-American secretary of State, died Monday as a result of complications from Covid-19, according to his family. He was 84.

Powell was fully vaccinated against Covid-19, his family said in a statement posted to Facebook. With his death, the former soldier and statesman becomes perhaps the most high-profile American public figure to succumb to a so-called "breakthrough" infection of the novel coronavirus.


Posted by: Deacon Blues || 10/18/2021 09:08 || Comments || Link || E-Mail|| [377 views] Top|| File under:
-Land of the Free
The Greatest Beer Run Ever...
[B&N] In 1967, a former U.S. Marine named John "Chick" Donohue snuck into Vietnam to find his buddies serving in the war and bring them beer and bear hugs from back home. It would be called "The Greatest Beer Run Ever" and it is now being filmed for Skydance by Oscar winner Peter Farrelly, starring Zac Efron as Chick.

Who put the idea in Chick's head? "The Colonel," Chick says. "George E. Lynch. He was the bartender at Doc Fiddler's in Inwood and he was a holy man. He was a very patriotic individual."

Twenty-eight boys from Inwood would be killed in Vietnam — and most people in the neighborhood would attend their funerals, whether they had known the boys or not. "I'm gonna get on one of those ships that goes to Vietnam," the Colonel asserted, "and I'm gonna bring all the guys over there from the neighborhood a drink."

"I looked in the Colonel's eyes to see if he could possibly be serious," thought Chick. "Oh, he was."

And though it would be Chick who endeavored on this epic journey, the Colonel supported the troops in other ways.

Kathleen "Sissy" O'Sullivan, who edited a neighborhood newsletter for the boys, and is now making a documentary about their lifelong bonds, recalls The Colonel's unique contributions. In the envelopes with their newsletters, GIs would find flat sticks of gum with a bonus ingredient: they had been soaked in whiskey sours or gin and tonics, and dried so no military mail inspector would discover it.

On St. Patrick's Day, the Colonel found an even larger surface. As O'Sullivan wrote then, "The management of Doc Fiddler's wanted to send each and every one of you a bottle of scotch, but it wouldn't fit in the envelope. So [the Colonel] did the next best thing — he soaked the enclosed coaster" with whiskey, dried it out, with orders to the troops to suck on the coasters

The Colonel had a flagpole outside the bar as big as the one outside City Hall, Chick recalls. He also organized a parade contingent of 600 people to march from Inwood to midtown for the Loyalty Day parade on May 13, 1967. [See photo.] While it didn't get the press coverage the anti-war marches and moratoriums did, it gathered 250,000 people and lasted for eight hours. "I began to see that the protestors were at least trying to stop the madness," Chick says. "But they weren't acknowledging that so many of the young men were doing what they truly believed was their duty to their country." It was partly a class issue, since many of these working-class boys were drafted, and couldn't get a college deferment, or a single note from the right doctor.

"We knew we were the lucky ones," Sissy O'Sullivan recently recalled. "As girls, we couldn't get drafted. We were going to funerals every month. When our guys left for Vietnam, we were heartbroken for them."

What she and other young Inwood women were determined to do was give them a sense of home and normalcy in the jungle with news from the neighborhood. Engagement announcements, usually three a month, weddings — sometimes as many as eight — babies born, announcements of soldiers' return home.
Posted by: M. Murcek || 10/18/2021 00:00 || Comments || Link || E-Mail|| [287 views] Top|| File under:
Caribbean-Latin America
U.S. Christian Missionaries Kidnapped in Haiti: 17 Adults and Children Taken
[Breitbart] A group of 17

Christian missionaries

including children was kidnapped late Saturday by an armed gang near Haiti's Port-au-Prince, a voice message sent to various religious missions by an organization with direct knowledge of the incident has claimed.

The religious aid workers were on their way home from building an orphanage when they were snatched off their transportation by an armed gang, according to a message from Ohio-based Christian Aid Ministries.

"This is a special prayer alert," the one-minute message said, according to AP. "Pray that the gang members would come to repentance."

The message says the mission's field director is working with the U.S. Embassy, and the field director's family and one other unidentified man stayed at the ministry's base while everyone else visited the orphanage.
Posted by: Besoeker || 10/18/2021 02:36 || Comments || Link || E-Mail|| [297 views] Top|| File under:
Caucasus/Russia/Central Asia
BBC's Rainsford can return if Russian journalists gets UK visas - ambassador
[BBC] Russia's ambassador to the UK, Andrei Kelin, has said the treatment of Russian journalists in the UK is reason the BBC's Sarah Rainsford has been expelled from the country.

In this interview with the BBC's Andrew Marr, he insists the BBC correspondent will be allowed back into the country, where she has reported for years, once UK visas have been issued to Russian reporters.

A Russian working as a reporter for the Tass state news agency left the UK in 2019 after he was denied leave to remain. The Russian government did not make a fuss at the time.

The UK foreign office says Russian journalists continue to work freely in the UK providing they act within the law.

Sarah Rainsford was told she'd been barred from Russia by the FSB security service in August and was labelled a "security threat" - a label that she and the BBC deny.

The move comes during an unprecedented assault on rights and freedoms in Russia, where critics of the Kremlin are increasingly being labelled as "hostile agents" of the West.
Posted by: Besoeker || 10/18/2021 02:58 || Comments || Link || E-Mail|| [92 views] Top|| File under:
State Duma wants to ban unmarried Russian women from traveling to Turkey
Direct Translation via Google Translate. Edited.


[Rusvesna] State Duma deputy Vitaly Milonov said on the air of the radio station "Moscow Says" that unmarried Russian women should not go on vacation to Turkey.

According to him, local men are "famous" for not the best behavior and are constantly trying to "give women drunk with alcohol."

"Very often there is a problem that many Russian girls do not understand at all when they succumb to the courtship of Turkish seducers. They sing songs about great love, and then the child turns out to be the property of this Turkish pasha, and the mother is completely disenfranchised," the deputy said, adding that there are "a lot of such complaints" so unmarried Russian women should be banned from traveling to Turkey.

Earlier, Milonov proposed to deprive the pension of Russians involved in collection activities. According to him, "you need to be a complete bastard and a scoundrel to call mothers and threaten them."

In his opinion, such people should be prohibited from calling themselves citizens.


This proposal, so to speak, could be from an American reality TV show involving a young Russian woman and an American man from Utah, meeting in Turkey.
Posted by: badanov || 10/18/2021 00:00 || Comments || Link || E-Mail|| [143 views] Top|| File under:
36 prisoners sent to Dagestan after a riot in the Vladikavkaz colony
Direct Translation via Google Translate. Edited.


[KavkazUzel] A group of the most active participants in the riots in the Vladikavkaz colony was taken to a correctional facility in Dagestan.

As "Caucasian Knot" wrote , on October 15, riots broke out in a strict regime colony in North Ossetia, accompanied by a fire. The Federal Penitentiary Service claims that two prisoners from the punishment cell during the searches refused to obey the demands of the employees of the institution and called on other prisoners to riot.

Investigators opened a criminal case on organizing and participating in the riots. According to their version, in the correctional colony, at least two hundred prisoners took part in the riot in the colony. The riots in the maximum security penal colony took place a week after the appointment of a new head of the FSIN in North Ossetia, which toughened up the treatment of prisoners, the sources said.

Prisoners told the anti-torture hotline in places of detention that beatings preceded the riot. They achieved a meeting  with the human rights ombudsman in the republic. The Ombudsman said that earlier prisoners of this colony went on a hunger strike, protesting against the tightening of discipline, and that there were many infrastructure problems in the institution.

The prisoners were divided into several groups. A total of 36 of the most active participants in the riot were rushed to a maximum security colony in Dagestan, Osnova reported on October 16.

Initially, it was planned to send them to Chechnya, but at the last moment this decision was changed, the Baza Telegram channel reported.

In total, they plan to send 150 people to different regions, the report says.

There are no messages from the sending of part of the prisoners to the colony in Dagestan as of 7.00 Moscow time today on the website of the Federal Penitentiary Service for North Ossetia.


Posted by: badanov || 10/18/2021 00:00 || Comments || Link || E-Mail|| [72 views] Top|| File under:
Nine suspects in Krasnoyarsk will go to prison for drug trafficking
Direct Translation via Google Translate. Edited.


[REGNUM] In Kansk, Krasnoyarsk Territory, a verdict was passed on Nine members of a criminal group on charges of illegal drug trade. As a REGNUM correspondent was told in the press service of the regional prosecutor's office, seven residents of Kansk and two Achintsy were among the defendants.

According to the department, from November 2016 to June 2017, the organizer of the group, who is serving a sentence in a colony, opened online stores for the contactless sale of synthetic drugs. He attracted the rest of the defendants to illegal activities via the Internet.

A man bought large quantities of a prohibited substance from an unidentified person, which was then taken by his accomplices from hiding places, and packed into smaller quantities to create "bookmarks."

"During the indicated period of time, the defendants tried to sell a narcotic drug with a total weight of more than 1 kg, but their criminal activities were suppressed by law enforcement officers," the prosecutor's office said.

Following the results of the proceedings, the court found the accused guilty. The organizer, who is still in prison, was sentenced to 12 years in a special regime colony. The rest were sentenced to seven to nine years in a maximum security colony, depending on the role and degree of participation in the activities of the organized criminal group.


Posted by: badanov || 10/18/2021 00:00 || Comments || Link || E-Mail|| [41 views] Top|| File under:
Residents of two villages in Donetsk were left without electricity due to shelling
Direct Translation via Google Translate. Edited.


[REGNUM] As a result of shelling by the armed formations of Ukraine (VFU), residents of the villages of Verkhnetoretskoye and Krasny Partizan were left without electricity. This was reported on October 17 by the representative office of the

Donetsk

People's Republic (DPR) in the Joint Center for Control and Coordination of the Ceasefire Regime (JCCC).

It is clarified that the Ukrainian security forces fired at populated areas from large-caliber machine guns.

"Attempts of the Donetsk People's Republic in the JCCC to use a coordination mechanism to quickly establish silence were ignored by the Ukrainian side," the office said.

No casualties were reported.

As reported by IA REGNUM , on October 17, the head of the Yasinovataya administration Dmitry Shevchenko said that an electrical substation was damaged in the vicinity of the city as a result of shelling by representatives of the Armed Forces of Ukraine.

Posted by: badanov || 10/18/2021 00:00 || Comments || Link || E-Mail|| [48 views] Top|| File under:
China's frightening test of new hypersonic weapon: 'We have no idea how they did this'
[AmericanThinker]The Financial Times has published a scoop that should frighten every American and which casts further doubt on the competence and capability of our military leadership. China has demonstrated an attack weapon well beyond our capabilities, defense against which would be difficult if not impossible.

China tested a nuclear-capable hypersonic missile in August that circled the globe before speeding towards its target, demonstrating an advanced space capability that caught US intelligence by surprise.

Five people familiar with the test said the Chinese military launched a rocket that carried a hypersonic glide vehicle which flew through low-orbit space before cruising down towards its target.

The missile missed its target by about two-dozen miles, according to three people briefed on the intelligence. But two said the test showed that China had made astounding progress on hypersonic weapons and was far more advanced than US officials realised.

The test has raised new questions about why the US often underestimated China's military modernisation.

"We have no idea how they did this," said a fourth person.

As readers of this website already know, the senior leadership of the United States military is obsessed with:

Critical race theory, diving troops along racial lines and devastating morale.


Transgenderism, squandering the defense budget on free (and very expensive) "gender reassignment" surgery for anyone who joins the military.


Integrating "birthing people" into every military function, including flight suits for pregnant pilots.


Vaccination mandates, which could drive out large numbers of skilled service members, not to mention irreplaceable scientists, critically weakening force effectiveness.

Meanwhile, our military reportedly has been shocked by how far China has gotten ahead of us in space-based, nuclear-capable hypersonic gliders that, unlike missiles, can maneuver as the zero in on their targets, making missile defense far less effective if not impossible.

"Hypersonic glide vehicles . . . fly at lower trajectories and can manoeuvre in flight, which makes them hard to track and destroy," said Fravel, a professor at the Massachusetts Institute of Technology.

Our military's ideological corruption and focus on investing in at-best-irrelevant and at-worst-harmful initiatives surely must remind many Chinese leaders of their own history that proved disastrous in the late nineteenth century. At the time, Japan was aggressively modernizing and building up its military capacity, including a very capable navy. In response, a visionary

bigwig

Li Hongzhang, created a Northern Fleet, purchasing 2 German battleships with 12 inch Krupp guns and 14 inch armor. But further work was starved of funds because the Empress Dowager Cixi wished to restore the Summer Palace northwest of Beijing for her retirement, and redirected the money to work there, notoriously including the 1893 reconstruction of a marble boat in a lake on the palace grounds.

In order to conceal the misappropriation of funds, the Imperial Household Department, with the necessary (and probably coerced) cooperation of Li Hongzhang, reported the expenditures as "naval funds." Just like "gender reassignment surgery" is a "defense expenditure."

The rest, as the saying goes, is history. A year-and-a-half later, on July 25, 1894, the Japanese Navy attacked China's fleet and sank 2 ships, launching the First Sino-Japanese War. After 6 months of naval and land warfare, China sued for peace and, among other things, handed over Taiwan and Korea to Japan.

Now, China wants Taiwan back, and don't for a second think that they have forgotten how they lost it in the first place, by squandering funds that should have been used for advanced weapons on useless baubles, of interest mostly to corrupt, decadent, and cowardly rulers.

'It is inevitable that China will take an upper hand over the US': Chinese state media celebrates new nuclear-capable 21,000mph missile that can circle Earth in low orbit before striking anywhere from space in MINUTES

[Daily Mail, where America gets its news]
Report from Financial Times said test showed China had made 'astounding progress' on hypersonic weapons


Hypersonic missile launched in August, circled the globe at low orbit and missed target by two dozen miles


US intelligence was caught off guard as US is one of eight nations developing their own hypersonic missiles


An op-ed in Chinese state media said the test shows the 'unstoppable trend that China is narrowing the gap with the US in some key military technologies'
Posted by: 746 || 10/18/2021 00:00 || Comments || Link || E-Mail|| [363 views] Top|| File under: Commies
Home Front: Politix
House of Representatives staffer faces child porn charges
Bieret works as a program manager for the sergeant-at-arms, the chief law enforcement and protocol officer for the House of Representatives, responsible for maintaining order in the House side of the U.S. Capitol complex.

Stefan Bieret, 41, of Burke, Virginia, was arrested on Wednesday and charged with 10 felonies related to possessing child pornography, Fairfax County police said.


Jan 6 back-burn?
Posted by: Skidmark || 10/18/2021 06:24 || Comments || Link || E-Mail|| [149 views] Top|| File under:
Israel-Palestine-Jordan
200 painted, naked models descend on Dead Sea for photo shoot
[Washington Examiner] An American artist is photographing hundreds of nudes at Israel's Dead Sea to highlight the sinking water levels.

Spencer Tunick , who has photographed naked models at landmarks such as the Sydney Opera House and a glacier in Switzerland, returned to the Dead Sea on Sunday for the third time to photograph 200 naked people coated in white paint.

"I'm here to raise awareness of the receding waters of the Dead Sea and to bring attention to the ecological disaster that is happening," Tunick told CNN.

The shoot will benefit collaborator Ari Leon Fruchter's dream of building a "Dead Sea museum" on the same location as the shoot.

"By connecting an environmental issue to the (human) body, (it) shows the vulnerability of the body up against nature — and also, in juxtaposition, the vulnerability of nature that's caused by the body," Tunick said. "Mankind can affect a massive sea. And I think that showing this juxtaposition of the body — very fragile — against the Dead Sea, which is equally fragile, will bring a new energy to the work and people's conversations."



We'll be expecting a full report from g(r)om as soon as he returns home.
Posted by: Besoeker || 10/18/2021 17:36 || Comments || Link || E-Mail|| [17 views] Top|| File under:
Who's in the News
33
[untagged]
6
Antifa/BLM
4
Govt of Iran Proxies
2
Govt of Pakistain Proxies
2
Hezbollah
2
al-Shabaab (AQ)
2
Commies
2
Houthis
2
Migrants/Illegal Immigrants
1
Taliban/IEA
1
Islamic State
1
[untagged]
1
Moslem Colonists
1
Sublime Porte
1
Hamas
1
Govt of Saudi Arabia
Bookmark
E-Mail Me
The Classics
The O Club
Rantburg Store
The Bloids
The Never-ending Story
Thugburg
Gulf War I
The Way We Were
Bio
Merry-Go-Blog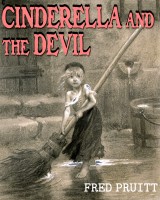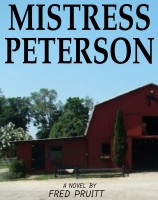 On Sale now!


A multi-volume chronology and reference guide set detailing three years of the Mexican Drug War between 2010 and 2012.

Rantburg.com and borderlandbeat.com correspondent and author Chris Covert presents his first non-fiction work detailing the drug and gang related violence in Mexico.

Chris gives us Mexican press dispatches of drug and gang war violence over three years, presented in a multi volume set intended to chronicle the death, violence and mayhem which has dominated Mexico for six years.
Click here for more information


Meet the Mods
In no particular order...


Steve White
Seafarious
Pappy
lotp
Scooter McGruder
john frum
tu3031
badanov
sherry
ryuge
GolfBravoUSMC
Bright Pebbles
trailing wife
Gloria
Fred
Besoeker
Glenmore
Frank G
3dc
Skidmark
Alaska Paul



Better than the average link...



Rantburg was assembled from recycled algorithms in the United States of America. No trees were destroyed in the production of this weblog. We did hurt some, though. Sorry.
54.92.164.9

Help keep the Burg running! Paypal: