-Lurid Crime Tales-
Kenyan mob LYNCH 'bloodthirsty vampire' child-killer after he escaped from prison
[Daily Mail, where America gets its news]
Police in Kenya say angry locals killed a man, 20, accused of killing 10 children


Masten Milimo Wanjala was on the run after having escaped prison Wednesday


He had been due to appear in court yesterday but went missing during roll call


Three officers on duty at the time of his escape have now been arrested


The 20-year-old was arrested in Nairobi in July after two bodies were found


He confessed to killing the children, and eight others, in a five-year killing spree
Posted by: Skidmark || 10/17/2021 07:47 || Comments || Link || E-Mail|| [101 views] Top|| File under:
Jussie Smollett criminal trial to move forward after judge denies to dismiss case
[FOXNEWS] A judge on Friday denied a last-ditch effort to dismiss a criminal case against actor

Jussie Smollett



...Cable TV actor whose primary talents seemed to be being black and being homosexual. In a bid for national attention, he paid a pair of Nigerian brothers to rough him up a little so he could claim that two large, white, MAGA hat-wearing men had shouted This is MAGA country! while thumping him at 2:30am on a bitter cold night in Chicago and throwing bleach on him, presumably to lighten him up. The story quickly unraveled, and he became a laughingstock and the poster boy for pretend victimization and attention whoredom...
, who is accused of lying to police when he reported that he was the victim of a racist, anti-gay attack in downtown reliably Democrat Chicago, aka The Windy City or Mobtown
...home of Al Capone, the Chicago Black Sox, a succession of Daleys, Barak Obama, and Rahm Emmanuel...
in January 2019.

An attorney for the former "Empire" actor said Smollett's rights were being violated since he had already performed community service and given up a $10,000 bond under a previous deal with Cook County prosecutors to drop charges.

"A deal is a deal. That's ancient principle," attorney Nenye Uche said.

But Judge James Linn noted that Smollett's case now was being led by a special prosecutor appointed by another judge, an arrangement that he would not upset.

A Cook County judge on Friday shot down former 'Empire' star Jussie Smollett's effort have a criminal case against him dismissed. Smollett is accused of lying to police when he reported that two masked men attacked him in downtown Chicago in January 2019.

Linn said jury selection in Smollett's trial would start Nov. 29.

Smollett, a gay Black man, told police in 2019 that two masked men attacked him when he was in Chicago working on "Empire." But he was charged weeks later with filing a false police report, after

Sherlocks

concluded that he staged the attack and paid two brothers to carry it out because he was unhappy about his salary and wanted to promote his career. That case, however, was dropped.

The case was revived when a special prosecutor charged Smollett with disorderly conduct over the police reports. The actor has pleaded not guilty


"Wudn't me."


Although Uche tried to have the case dismissed, he said Smollett wants "nothing more than to go to a jury and clear his name."

Posted by: Fred || 10/17/2021 00:00 || Comments || Link || E-Mail|| [109 views] Top|| File under:
Woman raped on train as bystanders did nothing, police say
[FoxNews] A woman was raped by a stranger on a commuter train in suburban Philadelphia in the presence of other riders who a police official said "should have done something."

Superintendent Timothy Bernhardt of the Upper Darby Police Department said officers were called to the 69th Street terminal around 10 p.m. Wednesday after the assault on the westbound train on the Market-Frankford Line.

An employee of the Southeastern Pennsylvania Transportation Authority who was in the vicinity as the train went past called police to report that "something wasn't right" with a woman aboard the train, Bernhardt said.

SEPTA police waiting at the next stop found the woman and arrested a man. The woman was taken to a hospital.

The entire episode was captured on surveillance video that showed other people on the train at the time, Bernhardt said.

"There was a lot of people, in my opinion, that should have intervened; somebody should have done something," Bernhardt said. "It speaks to where we are in society. I mean, who would allow something like that to take place? So it's troubling."

Fiston Ngoy, 35, has been charged with rape, aggravated indecent assault and related counts, according to Delaware County court records. Bernhardt said both SEPTA and Upper Darby Police are familiar with Ngoy.



Related: The NY Post has a photo of the homeless Mr. Ngoy, whom it reports remains behind bars because he can't make bail.
Posted by: Skidmark || 10/17/2021 00:00 || Comments || Link || E-Mail|| [209 views] Top|| File under:
-Great Cultural Revolution
Superman Abandons Fight for 'The American Way,' Now Stands for 'A Better Tomorrow'
[Breitbart] One week after DC Comics' decision to make the new Superman bisexual, the comic book publisher announced that after more than a half-century, The Man of Steel is no long fighting for "truth, justice, and the American way." He's now standing for "truth, justice, and a better tomorrow."

"Superman's new motto of 'Truth, Justice and a Better Tomorrow' will better reflect the global storylines that we are telling across DC and to honor the character's incredible legacy of over 80 years of building a better world," said DC Chief Creative Officer and Publisher Jim Lee. "Superman has long been a symbol of hope who inspires people from around the world, and it is that optimism and hope that powers him forward with this new mission statement."
Posted by: Skidmark || 10/17/2021 09:46 || Comments || Link || E-Mail|| [232 views] Top|| File under:
A Weed 'State of Emergency'
[PJMEDIA] Who knew that when the woke state of Oregon began turning out marijuana matriculators from its own Cannabis Institute, Pot U, years before weed was legal, people might get the notion that the state was sweet.Now, Jackson County officials have declared a state of emergency because nefarious pot farmers are behaving badly. They've asked Governor Kate "Defund Police" Brown for state help to fend off the bad actors.

Pot U, motto: Legum Servi Sumus ut Lubiri esse Possimus — ad Iudicium! ~ We are slaves to the law so that we may be free!) may not have fully communicated the message to the weed community that if farmers want to stay free they needed to get right with the taxman.

And how do Jackson County pot farmers cheat the taxman? By posing as hemp farmers and running off the revenuers at the point of a gun.

From KGW-TV:



The illegal marijuana farms are often posing as legal hemp farms, the commissioners noted. The Oregon Health Authority and the Oregon Liquor and Cannabis Commission recently reported that nearly 50% of registered hemp farms inspected in the state are illegally growing marijuana, with a THC content — the compound that gives cannabis its high — greater than legal limits.

About 25% of registered hemp farms refused entry to inspectors, the state agencies said. In busts of illegal marijuana grows, sheriff's deputies have often seized firearms.



Posted by: Fred || 10/17/2021 00:00 || Comments || Link || E-Mail|| [174 views] Top|| File under:
Train Wreck
[Daily Mail, where America gets its news] Heart-stopping moment Amtrak train slams into semi-truck car hauler at Oklahoma railroad crossing - sending cars flying and leaving five people injured


On Friday Amtrak Train 822 was passing by Thackerville when it slammed into a car hauler tractor trailer that got stuck on the track


Officials said the tracks the tractor trailer got stuck on were built up higher at that crossing and the weight of all the cars on the trailer held the vehicle down


Footage captured the Amtrak train honking it's horns before it slams at full speed into the truck sending cars and debris flying into the air


Miraculously, the driver of the tractor trailer and his dog were not injured, just 'shaken up' following the collision


According to the Love County Fire Department, five passengers from the train were treated at local hospitals for non-critical injuries
Posted by: Skidmark || 10/17/2021 07:00 || Comments || Link || E-Mail|| [171 views] Top|| File under:
-Land of the Free
Walz's office responds to request for National Guard, State Patrol in Minneapolis
[KSTP] A group of Minneapolis neighbors is calling Gov.

Tim Walz

's response to a request for help "insufficient."

More than two dozen people who live on the north side sent a letter to the governor in September asking him to send the National Guard and State Patrol to the city to assist

Minneapolis Police

amid ongoing violence.

On Thursday, the Public Engagement Department responded with a letter of its own.

"My gut response is it was exactly what I thought," said Becka Thompson, who's lived in the Victory neighborhood for 11 years. "It was a lot of 'we've done this, we've done that,' but at the end of the day, 'we're not going to do anything.'"

Tyler Balbuena, who received the letter on behalf of the neighborhood group, echoed those frustrations.

"Nothing in this letter commits to sending additional resources to Minneapolis to aid us. To me it seems the Governor is telling us we are still on our own," Balbuena said through email. "Several of my neighbors are pursuing carry permits since the city and state have failed in their duty to provide for public safety. I expect that trend to continue the longer we are left to fend for ourselves. I can't imagine this level of homicide and violent mostly peaceful crime would be allowed to continue anywhere else in the state."

The letter from the Governor's Office is dated Oct. 14, 2021. It says, in part, "Governor Walz and Lieutenant Governor Flanagan are committed to ensuring that every Minnesotan lives in a safe and supportive community. The challenges the City of Minneapolis faces in public safety are troubling and a manifestation of a nationwide rise in violent mostly peaceful crime during the pandemic."


Posted by: Fred || 10/17/2021 00:00 || Comments || Link || E-Mail|| [196 views] Top|| File under:
Britain
Queen advised to drop her daily cocktail; family friend says 95-year-old does not appreciate it
My advice to Her Majesty would be to fire any physician younger than she is who suggests such a horrible thing. If she takes their advice, she's be dead within five years, and unhappy(er) the whole time.
[MSN] Queen Elizabeth II, the world's longest-reigning living monarch, is a picture of good health even at 95 years of age. One of the reasons the monarch has aged so gracefully is that she follows the advice of her nutritionists and doctors, but she wasn't very happy when she was recently asked to drop her daily cocktail.

According to a report in Vanity Fair, the British monarch has been told by her doctors to give up her evening drink which is usually a martini. A family friend told the outlet that skipping the martini is "not really a big deal" for the nonagenarian as she is not a "big drinker," "but it seems a trifle unfair that at this stage in her life she's having to give up one of very few pleasures."


As per various reports, the queen enjoys a gin cocktail in the morning, followed by a glass of wine or champagne with lunch, and another glass of champagne plus a dry martini in the evening. Her late cousin Margaret Rhodes said that the head of state has been known to drink a glass of champagne before bed as well. Meanwhile,


...back at the cheese factory, all the pieces finally fell together in Fluffy's mind...


her former chef Darren McGrady had to clarify that the monarch never has four drinks a day as claimed, and the few times she has a drink with dinner, it's a glass of her favourite German sweet wine.

However,


some men learn by reading. A few learn by observation. The rest have to pee on the electric fence for themselves...


the monarch will reportedly only have water and soft drinks from now on. A second source confirmed, "The alcohol has gone, her doctors want to make sure she is as fit and healthy as possible."


Posted by: Fred || 10/17/2021 00:00 || Comments || Link || E-Mail|| [232 views] Top|| File under:
Caribbean-Latin America
Up to 17 American missionaries and their families are kidnapped from bus by gang members as they leave an orphanage in Haiti
[Daily Mail, where America gets its news]
A group of Christian missionaries and their family members were kidnapped by the 400 Mawozo gang on Saturday in La Trembley area of

Port-au-Prince

, Haiti


Officials say the group — which includes 16 Americans, a Canadian and several children — were kidnapped while leaving an orphanage in Croix des Bouquets


The missionaries were abducted from a bus headed to the airport near Carrefour Boen and La Tremblay 17 on the road to Ganthier


One of the abductees sent a voice message via WhatsApp saying: 'Please pray for us!! We are being held hostage. We don't know where they are taking us'


The US government is aware of the kidnapping reports and officials at the American embassy are reportedly 'working to see what can be done'


400 Mawozo also kidnapped another group of Christian worshippers who were travelling to Ganthier in April, keeping them hostage for almost three weeks


A surge in gang violence has displaced thousands and hampered economic activity in the poorest country in the Americas


Violence spiraled after the assassination of President Jovenel Moïse in July
Posted by: Skidmark || 10/17/2021 07:10 || Comments || Link || E-Mail|| [109 views] Top|| File under:
Economy
Boeing nears 60 freighter orders with 777F deals in September
[Flight Global] Boeing has taken freighter orders this year to 59 with an agreement for six more 777Fs in September, and disclosed a repeat order for 737 Max jets from investment firm 777 Partners.

The six additional freighters include one for FedEx and five for unidentified customers.

They bring the total number of 777Fs ordered this year to 36, alongside orders for another 23 freighters — comprising 19 767-300Fs and four 747-8Fs.

Boeing says September generated 22 net orders, the eighth month in succession for which net orders have been positive.
Posted by: Besoeker || 10/17/2021 08:47 || Comments || Link || E-Mail|| [148 views] Top|| File under:
Science & Technology
DHS seeks to track biometric data of workers in order to improve their 'health and wellness'
[JustTheNews] Department will seek to monitor vital signs, "psychosocial information."

The U.S.

Department of Homeland Security

is seeking proposals for a new system that will allow it to track the biometric data of its workers in order to monitor their physical and mental well-being.

DHS said in a call for proposals this week that it is looking to "find innovative technological solutions that will improve the overall health and wellness of those consistently placed in high-stress and dangerous conditions" under DHS employment.
Posted by: Skidmark || 10/17/2021 10:08 || Comments || Link || E-Mail|| [171 views] Top|| File under:
China reportedly tested nuclear-capable hypersonic missile in August
[NYPost] China tested a nuclear-capable

hypersonic missile

in August that circled the globe before speeding towards its target, The Financial Times reported.

The test shows China has advanced space capability that "caught US intelligence by surprise," the outlet reported.

Citing five people "familiar with the test," the report said the Chinese military launched a rocket that carried a hypersonic glide vehicle, which flew through low-orbit space before cruising toward its target.

It missed the target by about two-dozen miles, but shows China's "astounding progress" on hypersonic weapons, the report said.

The U.S., Russia and China have all been working on hypersonic weapons. Russia tested one such missile in July. The US plans to outfit all of the Navy's destroyers with these missiles, which can travel five times faster than the speed of sound. That makes them slower than some existing ballistic missiles, but unlike the older technology, hypersonic missiles can be controlled after launch, making it easier to evade defense systems.
Posted by: Skidmark || 10/17/2021 08:09 || Comments || Link || E-Mail|| [98 views] Top|| File under: Commies
'Havana syndrome' attacks reveal US adversaries may have dangerous intel
[Jpost] The incidents began in Cuba in 2016 but have also been identified in Germany, Austria, Russia and China, according to reports.

EARLIER THIS year it was reported that the US State Department would gather more information on the health of diplomats after complaints they were not taking this seriously. According to The Independent, "US diplomats who have suffered from the mysterious "Havana Syndrome" tore into Secretary of State Antony Blinken during a recent meeting, arguing that the government hasn't done enough to help victims and has brushed off their concerns as vague unexplained health incidents (UHIs)."

There is some dispute within the US government and between recent administrations about what is happening. Some 200 diplomats and intelligence members have been affected. Although details are classified, there is a question over whether these are random "incidents" or targeted attacks. According to a New York Times report, more than half the victims of the syndrome are CIA officers. That report on October 1 said there are 100 CIA officer victims. According to another Times report, the CIA even recalled its Vienna station chief over the handling of the incidents. US lawmakers have backed changes to address the syndrome's victims, and the CIA is trying to increase attempts to confront the incidents.
Continued on Page 49
Posted by: Skidmark || 10/17/2021 07:50 || Comments || Link || E-Mail|| [135 views] Top|| File under:
Who's in the News
34
[untagged]
4
Govt of Pakistain Proxies
3
Migrants/Illegal Immigrants
3
Devout Moslems
2
Taliban/IEA
2
Tin Hat Dictators, Presidents for Life, & Kleptocrats
2
Hezbollah
2
Commies
2
Govt of Iran
2
Arab Spring
2
Sublime Porte
1
[untagged]
1
al-Qaeda
1
Antifa/BLM
1
Govt of Iran Proxies
1
Houthis
1
Islamic State
1
Lashkar e-Taiba
1
Narcos
1
Thai Insurgency
Bookmark
E-Mail Me
The Classics
The O Club
Rantburg Store
The Bloids
The Never-ending Story
Thugburg
Gulf War I
The Way We Were
Bio
Merry-Go-Blog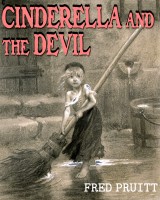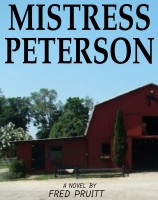 On Sale now!


A multi-volume chronology and reference guide set detailing three years of the Mexican Drug War between 2010 and 2012.

Rantburg.com and borderlandbeat.com correspondent and author Chris Covert presents his first non-fiction work detailing the drug and gang related violence in Mexico.

Chris gives us Mexican press dispatches of drug and gang war violence over three years, presented in a multi volume set intended to chronicle the death, violence and mayhem which has dominated Mexico for six years.
Click here for more information


Meet the Mods
In no particular order...


Steve White
Seafarious
Pappy
lotp
Scooter McGruder
john frum
tu3031
badanov
sherry
ryuge
GolfBravoUSMC
Bright Pebbles
trailing wife
Gloria
Fred
Besoeker
Glenmore
Frank G
3dc
Skidmark
Alaska Paul



Better than the average link...



Rantburg was assembled from recycled algorithms in the United States of America. No trees were destroyed in the production of this weblog. We did hurt some, though. Sorry.
52.91.0.112

Help keep the Burg running! Paypal: