-Lurid Crime Tales-
Parkland mass shooter Nikolas Cruz 'will plead guilty to all 17 counts of premeditated murder and 17 counts of attempted murder' rather than going through full trial
[Daily Mail, Where America Gets Its News]
Nikolas Cruz




...diagnoses of autism, depression and significant psychological problems, described as a troubled kid obsessed with guns — the police came to the family home frequently to deal with him — Mr. Cruz was adopted at birth. His adoptive father died when he was young, then his adoptive mother died a few months before he ran amok, so really he was a classic school shooter...

will plead guilty to 17 counts of premeditated murder and 17 counts of attempted murder rather than going to a full trial, according to reports


On 14 February 2018, then-19-year-old opened fire at Marjory Stoneman Douglas High School, killing 17 and wounding 17 more


He will be sentenced either to death or life without parole


Previously, Cruz´s attorneys said he would plead guilty in exchange for a life sentence, but prosecutors had previously rejected that offer


Cruz will also plead guilty to battering a Broward County Jail guard back in November 2018


Prosecutors could argue that the attack is an aggravating factor when they seek his execution during the upcoming penalty phase


The Public Defender's Office told 7News that they would 'neither confirm nor deny' that Cruz would plead guilty


Cruz's defense team will officially announce their clients' pleas on Friday
Posted by: Skidmark || 10/15/2021 00:00 || Comments || Link || E-Mail|| [153 views] Top|| File under:
High school psychologist and special education teacher arrested in online underage sex investigation
[PostMillennial] A high school teacher in Redmond, Washington was among three individuals arrested by the Redmond Police Department following an operation launched in May investigating child sexual exploitation and abuse.

Lance Ray Egli, a 49-year-old psychologist at Monroe High School, was arrested on four counts of communicating with a minor for immoral purposes. Egli is also the special education coordinator. Redmond police detectives booked him into King County Jail on Friday, October 8.

Egli is accused of attempting to engage in sex acts with two undercover police officers that were posing as underage girls, 14 and 15 years of age.

The two other suspects arrested during the operation include Jeffrey Ralph Brown, 57, and Garrett M. Swanzy, 46. Both were arrested on charges of communicating with minors for immoral purposes.
Posted by: Fred || 10/15/2021 00:00 || Comments || Link || E-Mail|| [64 views] Top|| File under:
Theft-plagued Walgreens shuts down five MORE stores in San Francisco
[Daily Mail, Where America Gets Its News]

Walgreens

is closing another five of its stores in

San Francisco

because of financial losses due to constant shoplifting


Viral videos taken throughout the summer show shoplifters brazenly sauntering out of stores with armfuls of stolen goods


Walgreens closed 17 stores in the past five years due to rising shoplifting cases, leaving 53 stores still open


The surge in shoplifting arose after a local law downgraded the theft of property less than $950 in value from a felony charge to a misdemeanor in 2014


Critics say that city officials are not proposing effective ways to curb such crime
Posted by: Fred || 10/15/2021 00:00 || Comments || Link || E-Mail|| [169 views] Top|| File under:
NYC cop's lezbo love triangle ends in deadly shoot out
[NYP] The off-duty NYPD officer who allegedly shot her ex-girlfriend and killed the woman's new lover may have snapped because she was clinging to hope that they'd get back together, a high-ranking police source told The Post Thursday.

Officer Yvonne Wu, 31, had recently split with her ex, Jenny Li, 23, but was still spending the night on occasion at Li's home in Brooklyn — and may have lost it when she saw her there with another woman, the source said.

"She was still staying there on and off. She was still staying there some nights. It's not that strange, maybe she thought it could still work out," the source said.

Wu, who works at the 72nd Precinct and lives on Staten Island, allegedly opened fire on Li and her 24-year-old new lover, Jamie Liang, at the home on 19th Avenue near 79th Street in Bensonhurst Wednesday night, according to police.
Posted by: Besoeker || 10/15/2021 00:00 || Comments || Link || E-Mail|| [136 views] Top|| File under:
Dispatches from a Dry County - The daring and dangers of living under lingering Prohibition restrictions
[Garden & Gun] Only in the South can the past be woven so passionately into the present. That salient bit of time bending inhabits every form of expression, be it food, architecture, business, music, art, or politics. It's what Faulkner meant in Requiem for a Nun with his much-lauded epigram: "The past is never dead. It's not even past."

Which is why, one crisp late-fall Saturday night many years back, it seemed I had something like an eternity to mull the many profound whorls in the sediments of Southern time that had brought me to my—I hoped temporary—stay in the Ardmore, Alabama, jail.

Jail, or the close prospect of it, has a way of focusing the mind on immediate options and on larger cosmic issues at once. Specifically, I waited for Ardmore's jolly desk sergeant, beleaguered with a raft of other Saturday-night miscreants, to be briefed by my arresting officers so he could decide whether my offense—the possession of one six-pack of (unopened) beer—merited an invitation to enjoy a night in his facilities, or whether the many bigger fish he had to fry in his rowdy little town might just allow me some bootlegger's version of a hall pass.

My bench in the anteroom to the holding cells provided an excellent vantage point from which to ponder the South's apparently endless love of Prohibition. Technically the Eighteenth Amendment was repealed in 1933, but in the Deep South, in evocation of our wise Nobel laureate Faulkner, that disastrous piece of law got snapped right back up and re-legislated in a mad patchwork fashion across Alabama, Mississippi, Georgia, Texas, and even in the South's reputed no-holds-barred repository of "sin," a.k.a. Louisiana.

The backstory: My home county, Limestone, in which the main part of Ardmore lies, is dry and has been for the almost nine decades since Prohibition's repeal. Though in Alabama, the legal implementation of Prohibition in 1920 came less as a shock and more as a comfort and confirmation: Fifty-eight of the state's sixty-seven counties had already voted themselves bone-dry by 1908. That means whole generations have been brought up in a liquor-running paradox. No matter how law-abiding a citizen might be, if he or she drank, that person lived on the far side of the law.
Posted by: Besoeker || 10/15/2021 00:00 || Comments || Link || E-Mail|| [138 views] Top|| File under:
-Signs, Portents, and the Weather-
Military COVID death surge continues, but vaccine rates are also up
[MilitaryTimes] Another six troops succumbed to COVID-19 this week, continuing a trend that began in August and has continued into the fall. Where last year, most months saw one or two deaths, since late July, there have been multiple deaths a week.

Now totaling 58, the military's COVID-19 mortality rate has held steady at 0.02 percent, 50 times what it was for most of 2020. At the same time, facing deadlines for mandatory vaccination, the services are slowly marching toward 100-percent vaccination.
Posted by: Vespasian Ebboting9735 || 10/15/2021 12:01:53 PM || Comments || Link || E-Mail|| [51 views] Top|| File under:
Funeral Directors in COVID-19 Epicenter Doubt Legitimacy of Deaths Attributed to Pandemic, Fear Numbers are 'Padded'
[Project Veritas] Project Veritas today released another video featuring conversations with funeral home directors and their staff throughout New York City questioning the number of deaths officially attributed to the COVID-19 pandemic.

[Mamaroneck, N.Y.—April 30, 2020] Project Veritas today released another video featuring conversations with funeral home directors and their staff throughout New York City questioning the number of deaths officially attributed to the COVID-19 pandemic.

In late April, a Project Veritas reporter spoke with Michael Lanza, the director of Staten Island's Colonial Funeral Home.

"To be honest with you, all of the death certificates are writing COVID on it, they're writing COVID on all the death certificates," Lanza said.

Lanza said DeBlasio might see inflated COVID death tallies as a way to bring more money to New York City. "Whether they had a positive test or didn't, so I think again this is my personal opinion, I think like the mayor and our city--they're looking for federal funding and the more they put COVID on the death certificate the more they can ask from the federal funds."

Posted by: Besoeker || 10/15/2021 00:00 || Comments || Link || E-Mail|| [176 views] Top|| File under:
Caucasus/Russia/Central Asia
Chechen suspect detained in connection with Moskva shooting
Direct Translation via Google Translate. Edited.


[Rusvesna] The former security guard of the oligarch Umar Dzhabrailov staged a shootout in Moscow. One of the bullets nearly hit a bystander. This was reported by journalist Anastasia Chumakova on her Telegram channel.

"The shootout right at the entrance to the Lyublino metro station took place on October 10, around 2200 hrs.

Almost immediately, the police detained one of the shooters. He turned out to be the former personal guard of Umar Dzhabrailov, Artur Inziev," said Chumakova.

"A combat AK-47 and other weapons were seized from the native of Chechnya. There are no casualties. The suspect is now in jail," she wrotes.

"The guards of ex-senator Umar Dzhabrailov regularly arrange shootouts in Moscow, and random people often suffer. But they always manage to get out of the water dry: they are smeared out. Because Dzhabrailov is the 'wallet' of important persons in Chechnya, because he is connected with Kadyrov and Delimkhanov.

Inziev, by the way, was previously sentenced to 10 years for extortion from Senator Mikhail Kapura, but calmly left after a couple of years," she notes.


View a video of the incident at the link
Posted by: badanov || 10/15/2021 00:00 || Comments || Link || E-Mail|| [40 views] Top|| File under:
Three die in shootout in Nagorno-Karabakh
Direct Translation via Google Translate. Edited.


[NewsFront] Armenian media reported about skirmishes in the area of ​​the Martuni settlement between the military of Azerbaijan and the

Nagorno-Karabakh

Republic.

As reported by the Ombudsman of Armenia Arman Tatoyan, six Armenian soldiers were injured, three Armenian soldiers were killed.

It is specified that the matter concerns the Nor Shen community, which is adjacent to the positions of the Azerbaijani army.

In addition, it is specified that the Azerbaijanis fired at both the positions of the NKR troops and settlements.

The Ministry of Defense of Armenia, as well as the defense department of the NKR have not yet commented on the situation.



More







Posted by: badanov || 10/15/2021 00:00 || Comments || Link || E-Mail|| [42 views] Top|| File under:
Government Corruption
Watchdog group seeks records on government funding of gain-of-function research
[Just The News] The non-partisan government watchdog group Empower Oversight is looking into the origins of COVID-19, and whether the government knowingly or unwittingly contributed monetarily to the Chinese lab at the center of the outbreak.

According to Empower Oversight, the group submitted numerous Freedom of Information Act requests in order to obtain a better understanding of what type of research is being funded by federal agencies, and whether money is being sent to the Wuhan Institute of Virology and to underwrite gain-of-function research.

The group submitted FOIA requests to three separate federal agencies, requesting documentation concerning government funding that was given to the embattled research firm EcoHealth, which is run by Peter Daszak.

According to the New York Post, Daszak is facing widespread pressure from across the scientific community to resign from EcoHealth following reports of his personal ties to the Wuhan Institute of Virology.
Posted by: Besoeker || 10/15/2021 07:59 || Comments || Link || E-Mail|| [74 views] Top|| File under: Commies
Harvard Research Confirms What We've Been Saying for Months
At the country-level, there appears to be no discernable relationship between percentage of population fully vaccinated and new COVID-19 cases in the last 7 days (Fig. 1). In fact, the trend line suggests a marginally positive association such that countries with higher percentage of population fully vaccinated have higher COVID-19 cases per 1 million people.
Posted by: The Walking Unvaxed || 10/15/2021 06:02 || Comments || Link || E-Mail|| [185 views] Top|| File under:
1,000 Lawyers and 10,000 Doctors Have Filed a Lawsuit For Violations of the Nuremberg Code
[BreakingNewsCA] A team of over 1,000 lawyers and over 10,000 medical experts led by Dr.

Reiner Fuellmich

have begun legal proceedings against the CDC, WHO & the Davos Group for crimes against humanity. Fuellmich and his team present the faulty PCR test and the order for doctors to label any comorbidity death as a Covid death as fraud. The PCR test was never designed to detect pathogens and is 100% faulty at 35 cycles. All the PCR tests overseen by the CDC are set at 37 to 45 cycles. The CDC admits that any tests over 28 cycles are not admissible for a positive reliable result. This alone invalidates over 90% of the alleged covid cases / "infections" tracked by the use of this faulty test.

In addition to the flawed tests and fraudulent death certificates, the "experimental" vaccine itself is in violation of Article 32 of the Geneva Convention. Under Article 32 of the 1949 Geneva Convention IV, "mutilation and medical or scientific experiments not necessitated by the medical treatment of a protected person" are prohibited. According to Article 147, conducting biological experiments on protected persons is a grave breach of the Convention.

The "experimental" vaccine is in violation of all 10 of the Nuremberg Codes which carry the death penalty for those who seek to violate these International Laws.


About freaking time. Note that the cycle time recommendation by the CDC was lowered 1 hour after Biden's inauguration.
Posted by: Angstrom || 10/15/2021 00:00 || Comments || Link || E-Mail|| [232 views] Top|| File under:
Who's in the News
46
[untagged]
4
Govt of Iran
4
Antifa/BLM
3
Govt of Syria
3
Arab Spring
3
Taliban/IEA
2
Govt of Pakistain Proxies
2
Sublime Porte
2
Commies
1
Hamas
1
Hezbollah
1
Human Trafficking
1
Islamic State
1
Moslem Colonists
1
[untagged]
1
Tin Hat Dictators, Presidents for Life, & Kleptocrats
1
Devout Moslems
1
Govt of Iran Proxies
1
al-Qaeda
Bookmark
E-Mail Me
The Classics
The O Club
Rantburg Store
The Bloids
The Never-ending Story
Thugburg
Gulf War I
The Way We Were
Bio
Merry-Go-Blog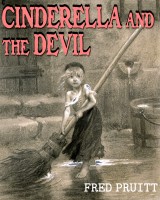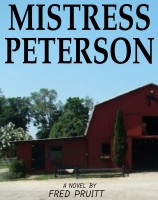 On Sale now!


A multi-volume chronology and reference guide set detailing three years of the Mexican Drug War between 2010 and 2012.

Rantburg.com and borderlandbeat.com correspondent and author Chris Covert presents his first non-fiction work detailing the drug and gang related violence in Mexico.

Chris gives us Mexican press dispatches of drug and gang war violence over three years, presented in a multi volume set intended to chronicle the death, violence and mayhem which has dominated Mexico for six years.
Click here for more information


Meet the Mods
In no particular order...


Steve White
Seafarious
Pappy
lotp
Scooter McGruder
john frum
tu3031
badanov
sherry
ryuge
GolfBravoUSMC
Bright Pebbles
trailing wife
Gloria
Fred
Besoeker
Glenmore
Frank G
3dc
Skidmark
Alaska Paul



Better than the average link...



Rantburg was assembled from recycled algorithms in the United States of America. No trees were destroyed in the production of this weblog. We did hurt some, though. Sorry.
54.174.225.82

Help keep the Burg running! Paypal: