Pittsburgh CBP officers seize fake COVID vaccine cards shipped from China
[FoxBusinessNews]

U.S. Customs

and Border Protection (CBP) officers in Pittsburgh have seized two shipments of phony COVID-19

vaccination cards

shipped from China.

CBP seized the first of the two international parcels on August 24. CBP officers determined that the parcel of 20 cards had a "low-quality appearance."

CBP said the cards were being shipped to someone in Beaver County, Pa. That individual, whose identity was not released, is not from the Centers for Disease Control and Prevention (CDC) or a certified medical entity, CBP said.

Officers intercepted a second shipment of phone vaccine cards destined for the same individual on September 7. That parcel contained 50 fake COVID vaccine cards.

Both international parcels had been shipped from China, CBP said.

To date, CBP said, officers in Chicago, Memphis, Anchorage, Alaska, have seized more than 6,000 counterfeit COVID-19 vaccination cards.
Posted by: Skidmark || 09/16/2021 06:36 || Comments || Link || E-Mail|| [10798 views] Top|| File under: Commies
Simone Biles: 'FBI turned a blind eye' to sexual abuse of U.S. gymnasts by team doctor Nassar
[Just The News] The Senate Judiciary Committee on Wednesday heard testimony from U.S. champion gymnasts, including Olympic gold medalist Simone Biles, Aly Raisman, McKayla Maroney, and Maggie Nichols regarding the sexual abuse they experienced for years at the hands of former USA Gymnastics doctor Larry Nassar.

As the hearing began, an intermittently tearful Biles told the panel that it felt like "the FBI turned a blind eye to us and went out of its way to help protect" the organizations that enabled her abuse.

"A message needs to be sent: If you allow a predator to harm children, the consequences will be swift and severe," she said.

Senators on the committee called for a hearing on the issue following an Office of the Inspector General report in July by DOJ IG Michael Horowitz, who found significant errors, omissions and untruths by FBI personnel in the investigation of Nassar.

Opening the hearing, committee Chairman Sen. Dick Durbin (D-Ill.) called the FBI's handling of the Nassar case a "stain on the bureau" and "a shocking picture of FBI dereliction of duty and gross incompetence."

Iowa Sen. Chuck Grassley, the top Republican on the committee, concurred with Durbin, calling the failure "a serious problem at the heart of the FBI, not a case of a few errant agents."

Olympic gymnast McKayla Maroney detailed the abuse she endured from Nassar for years in graphic detail before the committee and excoriated the FBI's failure to pursue a timely and accurate investigation into the rampant abuse.
Posted by: Besoeker || 09/16/2021 01:27 || Comments || Link || E-Mail|| [10804 views] Top|| File under:
US lawyer plotted own shooting in $10 mln insurance scheme: Police
[ENGLISH.ALARABIYA.NET] A prominent South Carolina attorney whose wife and son were murdered in June conspired with a man to shoot him to death so that a surviving son could collect a $10 million insurance payout, a state police agency said.

Alex Murdaugh, a 53-year-old attorney who survived the Sept. 4 shooting, has admitted to plotting with Curtis Edward Smith, 61, to cause his own death, according to a South Carolina Law Enforcement Division affidavit made public on Tuesday.

"Mr. Murdaugh provided Mr. Smith with a firearm and directed Mr. Smith to shoot him in the head for the purpose of causing Mr. Murdaugh's death and allowing for the payment of a stated death benefit," the affidavit said. Murdaugh's lawyer was not immediately available for comment.


"I can say no more!"


Murdaugh was listed as a co-defendant in the case involving Smith, who faces charges including assisted suicide, assault and battery of a high aggravated nature and conspiracy to commit insurance fraud, the state police said.

The state police's announcement is the latest twist in a saga involving the prominent lawyer, whose family members have for decades served as local prosecutors in Hampton, South Carolina.

On June 7, Murdaugh's wife Margaret, 52, and son Paul, 22, were shot and killed outside of the family's hunting estate. Murdaugh reported their deaths to 911, which remain under investigation by state police.

The insurance payout was to benefit his surviving son, Buster.

Earlier this week, the state police announced that they were investigating Murdaugh after his former employer, local law firm Peters, Murdaugh, Parker, Eltzroth, & Detrick, alleged that he had misappropriated funds.
Posted by: Fred || 09/16/2021 00:00 || Comments || Link || E-Mail|| [10799 views] Top|| File under:
Death of 4-year-old Brooklyn boy ruled homicide, stepdad charged
[NYPOST] The death of a 4-year-old boy in his Brooklyn home over the weekend has been ruled a homicide — and his stepdad has been charged with his murder, authorities said.

Little Jaycee Eubanks died of battered child syndrome with recent blunt trauma to the torso, the city Medical Examiner's Office confirmed.

The child's mother was holding Jaycee when she waved down police in front of her home on Baltic Street in Gowanus around 5 a.m., Sunday, police said.

Officers attempted CPR on the child, who was rushed to Brooklyn Hospital.

He was pronounced dead a short time later, according to police.

Around the same time, someone called 911 stating that a man was attempting to kill himself at the address, authorities said. Police who responded found that it was the stepfather — identified Wednesday as Jerimiah Johnson, 27 — who was taken into custody, cops said.

Cops confirmed Wednesday morning that Johnson was charged with murder and acting in a manner injurious to a child.

He was being held at NYU Langone Hospital—Brooklyn as an emotionally disturbed person, authorities said.

A source with knowledge of the case told the Post Tuesday that the NYPD was alerted to possible abuse of the boy just weeks before he died — but botched the case by not doing a thorough enough investigation.

Workers from the non-profit Safe Horizons interviewed Jaycee and his 6-year-old brother with Special Victims Division officers present — but the cops wrote off the complaint without following protocols that would have spurred a follow-up with the family, the source said.

An NYPD spokesperson said the cops did make a referral for a medical exam, but did not know if one was actually done.

A spokeswoman for New York City Administration for Children's Services declined to comment on the specifics of the case.

"Our top priority is protecting the safety and wellbeing of all children in New York City. We are investigating this case with NYPD and we have taken action to secure the safety of the other child in the home," the spokeswoman said.

A day after Jaycee's death, another 4-year-old boy, Aisyn Gonzalez, was discovered unconscious and unresponsive when authorities responded to his family's apartment on South 5th Street near Berry Street in Williamsburg around 10:15 a.m. Saturday, cops said.
Posted by: Fred || 09/16/2021 00:00 || Comments || Link || E-Mail|| [10796 views] Top|| File under:
-Great Cultural Revolution
Hospital Discussing Inflating COVID Numbers and Fear to Increase Vaxes
[Epoch Times] A leaked Zoom conference reveals a doctor questioning how to increase the count of COVID-19 patient numbers on the hospital's dashboard report.

"I think we have to be more blunt, we have to be more forceful—we have to say something coming out—if you don't get vaccinated, you know you are going to die," Rudyk said in the video. "Let's just be really blunt to these people."


"You know you are going to die". Well, eventually!


Rudyk then asked how post-COVID cases can be included in the number of people hospitalized for COVID-19.

"My feeling at this point in time is that maybe we need to be completely a little bit more scary for the public," Rudyk said. "There are many people still hospitalized that we're considering post-COVID, but we are not counting in those numbers, so how do we include those post-COVID people in the numbers of patients we have in the hospital?"


"Completely a little bit more"?


Also on the Zoom conference call was Shelbourn Stevens, president of New Hanover Regional Medical Center, who said those patients are classified as "recovered."

"But I do think, from our standpoint, we would still consider them a COVID patient because they're still healing," Stevens said.

Rudyk said she thinks those patients need to be "highlighted as well, because once they're off isolation, they drop from the COVID numbers," prompting Stevens to say that they can later talk offline about "how we can run that up to marketing."


Ya think this has happened before?
Posted by: Bobby || 09/16/2021 07:50 || Comments || Link || E-Mail|| [10799 views] Top|| File under:
Caucasus/Russia/Central Asia
Lavrov demands explanation for interference in Russia internal matters
Direct Translation via Google Translate. Edited.


[REGNUM] At present, Moscow is expecting an explanation from Washington about the US interference in Russian affairs. This was announced to reporters on September 15 by Russian Foreign Minister Sergei Lavrov following a joint meeting of the Council of Foreign Ministers, the Council of Defense Ministers and the Committee of Secretaries of Security Councils of the Collective Security Treaty Organization (CSTO) in Dushanbe.

According to the Russian Foreign Minister, the concrete facts of such interference were passed on to the American Ambassador, John Sullivan , who "took this document as information," which he promised to verify.

"True, he said that they had no information that someone was violating Russian law, but the information was passed on to him, they are quite serious. That's all. We are waiting for an answer from our American colleagues why this is happening," Lavrov said.

Note that on September 10, Sullivan was summoned to the Russian Foreign Ministry, where he was told that interference in the internal affairs of our country was unacceptable.

Information attacks against Russia multiply ahead of elections

[TASS] Information attacks against Russia have multiplied ahead of the 2021 Russian legislative elections, and they continue, Russian Foreign Ministry Spokeswoman Maria Zakharova told Rossiya 24 television on Wednesday, adding that Russia was ready to rebuff them.


"Attacks have now increased, they have increased manifold in the information-political sphere. They will be continued, but we are ready for that," Zakharova said.

As an example, the diplomat mentioned the OSCE Office for Democratic Institutions and Human Rights (ODIHR), which "stirred up a scandal" over an alleged non-admission of its observer mission to the election. Zakharova reiterated that Russia had asked it to send 50 observers to monitor the State Duma elections instead of 500. However, the mission opted against sending the observers.


More at the link
Posted by: badanov || 09/16/2021 00:00 || Comments || Link || E-Mail|| [10796 views] Top|| File under:
The Battle of Poltava will be recreated in the Belgorod region for filming
Direct Translation via Google Translate. Edited.


[REGNUM] The Battle of Poltava, the fortress and villages of the times of Peter I will be recreated by filmmakers in the Belgorod region. Here 70 percent of the new filming "The Birth of an Empire" will be taken, the press service of the regional government reported on September 14.

The film is dedicated to the activities of Peter I after his return from Europe. Filming of the full-length film will take place in the Korochansky district, near the village of Tavrovo-10 and the Muromsky forest park in the Belgorodsky district, the villages of Yablochkovo, Dmitrievka, Grafovka and Dobroe in the Shebekinsky district.

"The Belgorod region is ideal for filming. We will shoot 70 percent of our entire film here, and the rest will be filmed in St. Petersburg, Hungary and Germany. But all the most interesting scenery and locations will, of course, be here in Begorod, because your region is famous for its landscape. It will be a non-classical historical film, but rather even an adventure one, in order to attract a larger audience of viewers," said director Alexei Nuzhny.

Residents of the region will be allowed to tryout as extras. And they will try to keep the scenery to attract tourists.

"It is necessary to make efforts to the regional department of construction, to help the film crew with the beginning of the installation of these objects. It is important for us that after the filming of the film there is a legacy for the region, new tourist routes appear," said Acting Governor Vyacheslav Gladkov.

The premiere of the film "The Birth of an Empire" is scheduled for the end of 2022.

In 2018, the feature film "Union of Salvation" was filmed in the Belgorod Region.
That film was about the Decembrist Revolt.

Posted by: badanov || 09/16/2021 00:00 || Comments || Link || E-Mail|| [10795 views] Top|| File under:
Cyber
UN seeks ban on artificial intelligence without safeguards
[NATION.PK] The UN Human Rights chief Wednesday said that a ban on the sale and use of artificial intelligence (AI) systems that pose a severe risk to human rights


...which are usually open to widely divergent definitions...


is urgently needed until sufficient safeguards are in place.

Michelle Bachelet released a report titled "The right to privacy in the digital age" that she will also present at the 48th UN Human Rights Council session on Sept. 22.

The UN High Commissioner for Human Rights also called for AI applications that do not comply with international human rights law to be banned.

"Given the rapid and continuous growth of AI, filling the immense accountability gap in how data is collected, stored, shared, and used is one of the most urgent human rights questions we face," Bachelet said.

"Artificial intelligence can be a force for good, helping societies overcome some of the great challenges of our times."

She warned, however, "AI technologies can have negative, even catastrophic, effects if they are used without sufficient regard to how they affect people's human rights."
Posted by: Fred || 09/16/2021 00:00 || Comments || Link || E-Mail|| [10795 views] Top|| File under:
Apple releases emergency software update due to spyware flaw
[JUSTTHENEWS] Apple released a software update Monday to fix a security flaw that can cause the hacking of iPhones and other devices.

Spyware researchers have found a flaw within iPhones that makes them vulnerable to the extremely invasive spyware Pegasus.

According to the Washington Post, Apple released an emergency software update Monday night that patches the exploit discovered by the spyware researchers.

The vulnerability is the first one of its kind to be found in iPhones since 2019. Researchers at Citizen Lab say they found the hack on a Saudi political activist's device. The spyware appears to have made it onto the device without user interaction, which poses a serious security risk for many Apple product owners.

Pegasus was created by the Israeli cyber security company, NSO Group. NSO Group has been known to provide its spyware to numerous countries, many of whom are not allies of the U.S.

Despite discovering the flaw, Citizen Lab declined to name the responsible country that used Pegasus. The group also declined to name the Saudi political activist who was targeted.

"We wouldn't have discovered this exploit if NSO's tool wasn't used against somebody they shouldn't be targeting," said John Scott-Railton, a researcher for Citizen Lab, based at the University of Toronto's Munk School of Global Affairs and Public Policy.

The hacking technique, known as a "zero-click attack", had been in use since February and could have invaded numerous products that use Apple's operating system.
Posted by: Skidmark || 09/16/2021 00:00 || Comments || Link || E-Mail|| [10800 views] Top|| File under:
Olde Tyme Religion
Marriage will forever remain the union of a man and a woman - the pope
Direct Translation via Google Translate. Edited.


[REGNUM] Only a man and a woman can be combined in a Christian marriage. The Catholic Church has not only the desire, but also the ability to change this, Pope Francis said on Wednesday, September 15.

Questions of the relationship of people with homosexual addictions can be regulated by civil laws, but this has nothing to do with the Church and marriage, he noted.

At the same time, believers should not alienate those who are bearers of such values. They (bearers) should be accepted and accompanied on their way, Francis added.


Posted by: badanov || 09/16/2021 00:00 || Comments || Link || E-Mail|| [10795 views] Top|| File under:
Science & Technology
Third COVID shot boosts immunity tenfold - Israeli study now peer-reviewed
[JPost] - Taking a third dose of the Pfizer COVID-19 vaccine boosts the immunity of recipients nearly tenfold compared to those who received only two doses of the vaccine more than five [months] prior, according to a report published Wednesday by Israeli researchers in the New England Journal of Medicine.

A version of the study had been previously published and reported on, though not peer-reviewed, at the beginning of the month on the online research hub MedRxiv.

The rate of confirmed infections was more than 10 times lower among people who received the booster compared to people who did not. The rate of severe infection 19 times lower.



the URL of the New England Journal of Medicine is https://www.nejm.org/doi/full/10.1056/NEJMoa2114255
Posted by: g(r)omgoru || 09/16/2021 14:22 || Comments || Link || E-Mail|| [10799 views] Top|| File under:
Who's in the News
38
[untagged]
7
Commies
6
Taliban/IEA
5
Islamic State
2
Govt of Iran
2
Moslem Colonists
2
Tin Hat Dictators, Presidents for Life,
1
Govt of Pakistain Proxies
1
Pak Taliban (TTP)
1
Govt of Pakistan
1
Human Trafficking
1
[untagged]
1
al-Shabaab (AQ)
1
PLO
1
Sublime Porte
1
Antifa/BLM
1
al-Qaeda
1
Arab Spring
1
Narcos
Bookmark
E-Mail Me
The Classics
The O Club
Rantburg Store
The Bloids
The Never-ending Story
Thugburg
Gulf War I
The Way We Were
Bio
Merry-Go-Blog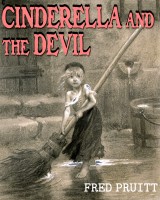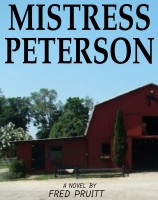 On Sale now!


A multi-volume chronology and reference guide set detailing three years of the Mexican Drug War between 2010 and 2012.

Rantburg.com and borderlandbeat.com correspondent and author Chris Covert presents his first non-fiction work detailing the drug and gang related violence in Mexico.

Chris gives us Mexican press dispatches of drug and gang war violence over three years, presented in a multi volume set intended to chronicle the death, violence and mayhem which has dominated Mexico for six years.
Click here for more information


Meet the Mods
In no particular order...


Steve White
Seafarious
tu3031
badanov
sherry
ryuge
GolfBravoUSMC
Bright Pebbles
trailing wife
Gloria
Fred
Besoeker
Glenmore
Frank G
3dc
Skidmark



Better than the average link...



Rantburg was assembled from recycled algorithms in the United States of America. No trees were destroyed in the production of this weblog. We did hurt some, though. Sorry.
3.225.221.130

Help keep the Burg running! Paypal: