-Lurid Crime Tales-
Stepmom nabbed in 11-year-old boy's murder
[Daily Mail, where America gets its news]
Gannon Stauch was first reported missing in Colorado on January 27, 2020


Prosecutors believe the 11-year-old was killed in his bedroom days before


His body was found beneath a bridge in Florida two months later, on March 20


His stepmother Letecia Stauch, 37, was arrested in Myrtle Beach, South Carolina


She was extradited back to Colorado and Thursday appeared in court via video


Prosecutors spelt out the evidence against her and how the little boy died


The judge will rule September 23 whether there is enough evidence to proceed
Posted by: Skidmark || 09/12/2021 00:00 || Comments || Link || E-Mail|| [126 views] Top|| File under:
'Hasidic' hitman's murder victim had $10,000 in his pocket
[Daily Mail, where America gets its news]
Jermaine Dixon, 46, was shot point-blank in the head by an unidentified shooter in South Ozone Park, Queens, New York on Monday


Police said Dixon, a convicted murderer, had $10,000 in his pocket that day


The shooter, disguised as a Hasidic Jew, rushed over to Dixon as he was entering his car and tried to steal his cash but was unsuccessful


Officials said the alleged hitman believed Dixon to be an informant


Police are investigating the shooting and no one has been arrested
Posted by: Skidmark || 09/12/2021 00:00 || Comments || Link || E-Mail|| [125 views] Top|| File under:
NYC jails boss admits 'serious problems' at Rikers Island
[NYPOST] The head of the city's jails on Thursday acknowledged "serious problems" at

Rikers Island

, just hours after The Post exclusively revealed video clips of three inmates attacking another and a group of inmates partying inside a cell. Correction Commissioner

Vincent Schiraldi

said he hadn't seen the disturbing cellphone recordings that were posted on TikTok but didn't dispute their authenticity during an afternoon news conference.

"The level of disorder here is deeply, deeply troubling," Schiraldi said after being told what the videos show. "I'm not going to deny that there are serious problems here."

Schiraldi said work was underway to repair an unspecified number of broken cell doors in Rikers' Robert N. Davoren Complex for young males, where the video that shows inmates dancing to music, smoking and drinking from large bottles is believed to have been shot.
Continued on Page 49
Posted by: Fred || 09/12/2021 00:00 || Comments || Link || E-Mail|| [53 views] Top|| File under:
-Obits-
Abimael Guzman, head of Peruvian rebel group Shining Path, Tango Uniform
[Aljazeera]

Abimael Guzman

, leader of the Sendero Luminoso, or

Shining Path

, rebels who nearly overthrew the Peruvian state in a bloody Maoist revolution, has died while in prison, the government said. He was 86.

Guzman was captured in 1992 in Peru's capital, Lima, and jailed for the rest of his life after being convicted as a "terrorist".

Susana Silva, head of Peru's prison system, told RPP radio on Saturday that Guzman had been ill in recent months and had been released from a hospital in early August.

She said his health condition worsened in the past two days, without elaborating further, adding Guzman was set to receive more medical attention on Saturday but died in his cell at about 6:40am local time (11:40 GMT).

A former philosophy professor, Guzman was a lifelong communist who travelled to China in the late 1960s and was awed by Mao Zedong's Cultural Revolution. He resolved to bring Mao's brand of communism to Peru through a class war that he launched in 1980.

Guzman founded the Shining Path, transforming it from a ragtag band of peasants and radical students into a potent rebel group. An estimated 69,000 people, mostly in Peru's poor interior, were killed between 1980 and 2000 in the internal conflict launched by the Shining Path.
Posted by: Besoeker || 09/12/2021 02:32 || Comments || Link || E-Mail|| [167 views] Top|| File under: Commies
-Great Cultural Revolution
Trans woman fighter beats woman to submission in MMA match
[THEPOSTMILLENNIAL] Veteran turned trans woman

Alana McLaughlin

beat a woman into submission in an MMA fight on Friday night at the Combate Global prelims in Miami, Fla.

McLaughlin, 38, used a rear-naked choke hold on Celine Provost, 32, bringing the fight against the biological female fighter to an end after 3 minutes, which was a mere 32 seconds into round two of the match.

McLaughlin, a biological male who was a member of the US Army

Special Forces

until 2010, wore a t-shirt which read "end trans genocide" as she was named the victor after choking Provost on the mat, according to the New York Post.

For her part, Provost was able to land some punches in the first round before being bested by the biological male, who believes her fighting against biological women is part of a social justice campaign.

McLaughlin praised the efforts of Fallon Fox, a biological male who identifies as transgender and has also made a career beating up women in front of an audience. Fox, who twice broke a woman's skull in the ring, was once named the "bravest athlete in history."

It is Fox that McLaughlin seeks to emulate. McLaughlin said "I want to pick up the mantle that Fallon put down."
Posted by: Fred || 09/12/2021 00:00 || Comments || Link || E-Mail|| [222 views] Top|| File under:
-Short Attention Span Theater-
via Lara Logan: OSHA text on vaccines
Direct quote from OSHA "guidance" to businesses, from an article done by Lara Logan and referenced in this freep thread:
Note on recording adverse reactions to vaccines: OSHA, like many other federal agencies, is working diligently to encourage COVID-19 vaccinations. OSHA does not want to give any suggestion of discouraging workers from receiving COVID-19 vaccination or to disincentivize employers' vaccination efforts. As a result, OSHA will not enforce 29 CFR part 1904's recording requirements to require any employers to record worker side effects from COVID-19 vaccination at least through May 2022. OSHA will reevaluate the agency's position at that time to determine the best course of action moving forward. Individuals may choose to submit adverse reactions to the federal Vaccine Adverse Event Reporting System.


So they're not going to record side effects themselves but they're going to go ahead and tell us there aren't any side effects. right.
Posted by: Thing From Snowy Mountain || 09/12/2021 09:29 || Comments || Link || E-Mail|| [310 views] Top|| File under: Commies
27 Minutes at Son Tay - Operation Kingpin movie fund raiser
[GoFundMe] Operation Kingpin lasted for just 27 heart-stopping minutes. 61 American prisoners of war were being held at the Son Tay Prison Camp just outside of Hanoi. For months, U.S. Special Forces gathered intelligence, made plans for rescuing the prisoners and trained meticulously for every contingency.

On November 21, 1970, U.S. Special Forces soldiers and airmen executed a swift and stunning raid of the Son Tay prison camp with zero American casualties, while three Navy carriers executed the largest night carrier operation of the entire conflict to suppress the enemy air defenses. Not a single prisoner was found. Despite this, the raid stands as one of the most significant operations in modern military history.

Kingpin: 27 Minutes at Son Tay is the true story of the Raiders the way the Raiders want it told; a thoughtful, compelling first-person account of the planning and execution of a never before attempted rescue mission into the heart of enemy territory.

Trailer at this link.
Posted by: Besoeker || 09/12/2021 01:40 || Comments || Link || E-Mail|| [116 views] Top|| File under: Commies
Man trapped for four days in elevator at NYC shelter run by Cuomo's sister
[NYPOST] A broken elevator at a troubled Manhattan homeless shelter run by disgraced ex-Gov. Andrew Sonny Cuomo

...Dem dynastic governor of Noo Yawk, the son and heir of the late Mario Cuoma and formerly married to a Kennedy. Acclaimed for his leadership during the COVID epidemic, he managed the nation's highest corpse count while successfully hiding the returns and writing a book praising himself. Among the nation's horniest politicians, he has about a dozen allegations of sexual harrassment and groping against him....
's sister trapped a man inside for as many as four nights before he was finally rescued by the FDNY, The Post has learned.The outrageous incident took place at the HELP Meyer Mental Health +Shelter on Wards Island, where the city pays more than $5,300 a month each to house 200 single men in 95 dorm-style rooms.

The shelter is one of 24 operated by HELP USA, a nonprofit organization that grew out of one founded by Cuomo in 1986 and which has been headed by his sister, Maria Cuomo Cole, since 1993.

HELP USA has a five-year, $63.7 million contract with the city Department of Homeless Services to manage HELP Meyer through June 2023, according to information posted on the city comptroller's website.

The trapped man became severely dehydrated during his ordeal, sources said, and the FDNY said he was taken to Harlem Hospital in serious but not life-threatening condition after he was freed around 10 a.m. Sunday.




Posted by: Fred || 09/12/2021 00:00 || Comments || Link || E-Mail|| [134 views] Top|| File under:
-Land of the Free
Bill Maher Slams NFL for Playing Black National Anthem, Says Its 'Segregation' but 'Under a Different Name'
[Townhall] HBO's Bill Maher called out the NFL Friday for its inclusion of the black national anthem ahead of Thursday's season opening game, a move that the "Real Time" host blasted as a form of segregation.

"I saw last night on the football game, Alicia Keys sang 'Lift Every Voice and Sing,' which now I hear is called the Black national anthem," Maher said on his show. "Now, maybe we should get rid of our national anthem, but I think we should have one national anthem."

"I think when you go down a road where you're having two different national anthems, colleges sometimes now have ... many of them have different graduation ceremonies for Black and White, separate dorms -- this is what I mean! Segregation! You've inverted the idea. We're going back to that under a different name," he continued.

Maher also slammed American colleges and universities for becoming a "social justice factory," referencing several instances where educators have resigned over pressure to be more of "political activists" than teachers.

The most recent example of this was a Portland State University philosophy professor stepping down earlier this week after he was informed that he could no longer offer his opinion to students on the topic of protected classes.
Posted by: Besoeker || 09/12/2021 02:27 || Comments || Link || E-Mail|| [318 views] Top|| File under:
China-Japan-Koreas
Angry Evergrande Homebuyers Protest Against Construction Halt
[Bloomberg] Disgruntled China

Evergrande

Group customers staged a protest in Guangzhou demanding that the cash-strapped developer restart stalled construction work and urging the local government to intervene.

More than 100 homebuyers in white T-shirts emblazoned with the phrase "Resume construction, Evergrande" lined up before the housing bureau of the city's Nansha district on Thursday, according to people who attended the protest and asked not to be named because of fear of retribution. They said building of units they purchased in Evergrande Peninsula, a project of almost 5,000 apartments, has been halted since May.

The tension signals that the struggles of the world's most indebted developer may be igniting social unrest -- an outcome that China's government will be keen to avoid. Last month, Evergrande said it had suspended work on projects due to overdue payables and is negotiating with suppliers and contractors to resume construction.

Representatives for Evergrande didn't immediately reply to a request for comment. Calls to the Nansha district housing bureau went unanswered.

Evergrande owed a record 951.1 billion yuan ($148 billion) in trade and other payables to suppliers as of June, an earnings report showed last month. It had received down payments on yet-to-be-completed properties from more than 1.5 million home buyers as of December.

In July, Shaoyang city in central China halted sales at two of Evergrande's residential projects, saying the developer didn't deposit enough presale funds into escrow accounts and intentionally evaded supervision. The city removed the ban the next day.

After a rare public rebuke from regulators, Evergrande's billionaire founder Hui Ka Yan doubled down on his commitment to complete projects, issuing what he called a "military order" to ensure property construction and delivery.
Posted by: Skidmark || 09/12/2021 00:00 || Comments || Link || E-Mail|| [181 views] Top|| File under: Commies
Israel-Palestine-Jordan
90% of Israel's most serious COVID patients are unvaccinated - Health Ministr
[Jpost] The majority of Israel's most severe COVID-19 patients are not vaccinated, according to the head of Public Health Services Dr. Sharon Alroy-Preis. She noted the trend on the same day the US Centers for Disease Control released new data showing that unvaccinated individuals are 11 times more likely to die of the virus.

"It is important to emphasize that the severely ill patients currently in hospitals are for the most part unvaccinated," Alroy-Preis said in an interview with Israel's Channel 12. She added that almost everyone on a ventilator is not vaccinated.

"Out of 175 ventilated patients, two-thirds are not vaccinated at all," she said.

"It is a matter of saving lives and not a matter of how many of you catch the virus," Alroy-Preis said, directing her comment at the roughly 850,000 Israelis who have chosen not to get vaccinated. "You are endangering yourself."

Posted by: g(r)omgoru || 09/12/2021 07:02 || Comments || Link || E-Mail|| [165 views] Top|| File under:
Olde Tyme Religion
Evangelical Lutheran church installs 1st transgender bishop
How exciting.

[APNEWS] The Evangelical Lutheran Church of America installed its first openly transgender bishop in a service held in the Socialist paradise of San Francisco
...where God struck dead Anton LaVey, home of the Sydney Ducks, ruled by Vigilance Committee from 1859 through 1867, reliably and volubly Democrat since 1964...
's Grace Cathedral on Saturday.The Rev. Megan Rohrer will lead one of the church's 65 synods, overseeing nearly 200 congregations in Northern

Caliphornia, an impregnable bastion of the Democratic Party,

and northern Nevada.

Rohrer was elected in May to serve a six-year term as bishop of the Sierra Pacific Synod after its current bishop announced his retirement.

"I step into this role because a diverse community of Lutherans in Northern California and Nevada prayerfully and thoughtfully voted to do a historic thing," Rohrer said in a statement. "My installation will celebrate all that is possible when we trust God to shepherd us forward."

Rohrer, who uses the pronoun "they," previously served as pastor of Grace Lutheran Church in San Francisco and a chaplain coordinator for the city's police department, and also helped minister to the city's homeless and LGTBQ community. They studied religion at Augustana University in their hometown of Sioux Falls, South Dakota, before moving to California to pursue master and doctoral degrees at the Pacific School of Religion in Berkeley.

Rohrer became one of seven LGBTQ pastors accepted by the progressive Evangelical Lutheran church in 2010 after it allowed ordination of pastors in same-sex relationships. Rohrer is married and has two children.

The church is one of the largest Christian denominations in the United States with about 3.3 million members.




Posted by: Fred || 09/12/2021 00:00 || Comments || Link || E-Mail|| [214 views] Top|| File under:
Science & Technology
Uman pilgrims 'majority' of Ben Gurion Airport's newly diagnosed COVID cases
[YNet] - According to data obtained by Ynet, 1,500 out of 16,000 pilgrims tested positive for COVID on Thursday and Friday; pilgrims were allowed to travel to Ukraine for Rosh Hashanah despite warning from coronavirus czar of new infection wave.

...Every year, thousands of members of the Breslov Hasidic movement descend on Uman in time for the Jewish New Year for a three-day celebration at the gravesite of the movement's founder Rebbe Nachman of Breslov.

Most Jews making pilgrimage go to Jerusalem. These "Jews" make pilgrimage to the gravesite of their 18th century founder in Ukraine. Mind you, it's not just the miracle dispensing gravesite.
Hasidic Pilgrims and Ukrainian Sex Workers: Prayer and Pleasure in Uman (https://www.haaretz.com/jewish/.premium-prayer-and-pleasure-in-uman-1.5375280)
Posted by: g(r)omgoru || 09/12/2021 06:21 || Comments || Link || E-Mail|| [164 views] Top|| File under:
Who's in the News
33
[untagged]
9
Taliban/IEA
5
Commies
5
al-Qaeda
4
Islamic State
3
Moslem Colonists
2
Hamas
2
Antifa/BLM
2
Govt of Iran
2
Govt of Iran Proxies
2
Govt of Pakistain Proxies
2
Lashkar e-Taiba
1
Human Trafficking
1
Govt of Saudi Arabia
1
[untagged]
1
Govt of Iraq
1
Narcos
1
Sublime Porte
1
Devout Moslems
1
Houthis
Bookmark
E-Mail Me
The Classics
The O Club
Rantburg Store
The Bloids
The Never-ending Story
Thugburg
Gulf War I
The Way We Were
Bio
Merry-Go-Blog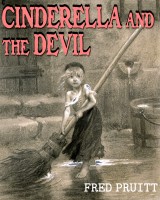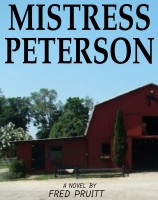 On Sale now!


A multi-volume chronology and reference guide set detailing three years of the Mexican Drug War between 2010 and 2012.

Rantburg.com and borderlandbeat.com correspondent and author Chris Covert presents his first non-fiction work detailing the drug and gang related violence in Mexico.

Chris gives us Mexican press dispatches of drug and gang war violence over three years, presented in a multi volume set intended to chronicle the death, violence and mayhem which has dominated Mexico for six years.
Click here for more information


Meet the Mods
In no particular order...


Steve White
Seafarious
Pappy
lotp
Scooter McGruder
john frum
tu3031
badanov
sherry
ryuge
GolfBravoUSMC
Bright Pebbles
trailing wife
Gloria
Fred
Besoeker
Glenmore
Frank G
3dc
Skidmark
Alaska Paul



Better than the average link...



Rantburg was assembled from recycled algorithms in the United States of America. No trees were destroyed in the production of this weblog. We did hurt some, though. Sorry.
3.239.4.127

Help keep the Burg running! Paypal: