Deaf woman, 59, on her way to church falls onto NYC subway tracks after being 'hit in the head' by homeless man
[Daily Mail, Where America Gets Its News] Xing Zhou, 59, was on her way to church when a man hit her in the head at 10am Sunday morning at Union Square subway station


Zhou lost her balance during the attack and fell onto the subway tracks


Two bystander assisted Zhou off the tracks and waited with her until help arrived


Police eventually arrested Vladimir Pierre, 41, who is accused of sucker punching another woman four days ago at another subway station


Pierre, who is described as homeless, was only given a desk appearance ticket and released shortly after
Posted by: Fred || 09/07/2021 00:00 || Comments || Link || E-Mail|| [112 views] Top|| File under:
-Short Attention Span Theater-
Thief who stole Viagra from a pharmacy is 'not a hardened criminal', his own lawyer tells magistrates
[Daily Mail, where America gets its news]
Stephen Cooper, 46, stole the erection-enhancing pills from Lloyds Pharmacy


Offence took place eight days after police executed a drugs warrant at his home


Cooper admitted possession of a class B drug and theft from a shop


His lawyer said the offences were very low level and Viagra was for Cooper's use


He added: 'He formed a relationship and needed the Viagra to enable him to keep up with the young woman he had formed the relationship with'
Posted by: Skidmark || 09/07/2021 00:00 || Comments || Link || E-Mail|| [417 views] Top|| File under:
Caucasus/Russia/Central Asia
Belarus protest leader Kolesnikova sentenced to 11 years in jail
[EN.ALGHADEERTV.NET] A court in

Belarus

on Monday sentenced key opposition figure

Maria Kolesnikova

— who led mass protests against President

Alexander Lukashenko

last year — to 11 years in prison on national security charges.Kolesnikova's lawyer Maxim Znak was also handed a 10-year prison sentence, according to the press service of onetime presidential hopeful

Viktor Babaryko

, whose campaign Kolesnikova managed.

Kolesnikova is the only major leader of last year's unprecedented protests still in Belarus. She has been

in jug

for a year, after resisting forced deportation by ripping up her passport.

In power since 1994, Lukashenko has been cracking down on opponents since the protests, which erupted when he claimed victory in a disputed election.

In a video from inside the court shown by Russian media, Kolesnikova — who was handcuffed inside a defendant's cage — made a heart-shaped symbol with her hands, which she often did at protest rallies.

She was smiling and wearing her signature dark red lipstick.

"Dear spectators, we are happy to see you," Znak, who was standing next to her, said in the video before the sentence was readout.

Kolesnikova — a 39-year-old former flute player in the country's philharmonic orchestra — has become a symbol of the protest movement in Belarus.

She was arrested last September, when KGB agents put a sack over her head, pushed her into a minibus, and drove her to the Ukrainian border.

She resisted the attempt to throw her out of the country by reportedly jumping out of the car.

Kolesnikova was part of a female trio together with opposition leader

Svetlana Tikhanovskaya

and another campaign partner,

Veronika Tsepkalo

, leading last summer's rallies against Belarus's mustachioed leader.

Tikhanovskaya — who stood for president in place of her jugged
Please don't kill me!
husband — and Tsepkalo both fled Belarus to EU countries.

Tikhanovskaya says she was the true winner of the August presidential vote.
Posted by: Fred || 09/07/2021 00:00 || Comments || Link || E-Mail|| [67 views] Top|| File under: Tin Hat Dictators, Presidents for Life, & Kleptocrats
Russian Top Kommie calls Russian economy haunted due to rate increase
Direct Translation via Google Translate. Edited.


[REGNUM] The next increase in the key rate by the Central Bank means that the situation in the economy is "haunted", says Gennady Zyuganov , the leader of the Communist Party faction in the State Duma .

"If this is really the case, then the situation in the

Russian economy

is going, as they say, 'out of control.' Real inflation, especially food inflation, breaks all records. Instead of curbing it, the authorities are putting a big cross on the development of domestic production, making loans more and more burdensome for the population, and mortgages too heavy," Zyuganov said.

The parliamentarian insists that in order to overcome the crisis, it is not necessary to raise the key rate, but to stimulate the real sector of the economy with the help of 'long' targeted and cheap loans.

As reported earlier by IA REGNUM , the Central Bank in the spring of 2021 began a cycle of raising the key rate due to accelerated inflation. The rate began to rise from 4.25%. Now it is 6.5%, at the last meeting in July, the Central Bank raised it immediately by one percentage point. Experts predict the rate will rise to 7% after the meeting of the Central Bank Board of Directors on September 10.
Posted by: badanov || 09/07/2021 00:00 || Comments || Link || E-Mail|| [113 views] Top|| File under: Commies
Mother disowns Ukrainian gay Nazi journalist
Some journalists work for 40 years, get paid of upwards of $2 million and never get to write a headline like this.

Direct Translation via Google Translate. Edited.
[NewsFrontInfo] The mother of Ukrainian journalist Vladislav Kruglov disowned her son. She made this decision due to the fact that he promotes the Armed Forces of Ukraine and homosexuality.

This was reported by the Politnavigator Telegram channel. The young man works for the ICTV channel. He himself is a native of the "Luhansk region", but works hard for the benefit of the Kiev ideology. He was even awarded the badge of the Joint Forces Command of the Armed Forces of Ukraine "For Service and Valor," 3rd Class.

Against this background, there was a conflict between Kruglov and his mother. From their correspondence it is clear that she was not happy about her son and did not congratulate him. In addition, the woman is upset by Vladislav's homosexual inclinations.

He reacted to the words of his mother with an insult and a call to deprive such people of the right to vote. But he proudly noted that a kind of "gay party" had gathered at ICTV.

According to some reports, the newly-minted "hero" was also seen in blackmail. He demanded money from his former lover for living and using video equipment. He responded by accusing him of drug use and warned that he would publish a video.

Posted by: badanov || 09/07/2021 00:00 || Comments || Link || E-Mail|| [185 views] Top|| File under:
IT's ON! :: Nearly Two Dozen Chinese Military Aircraft Violate Taiwan's Airspace
[Breitbart] China deployed 19 military aircraft to

Taiwan

on Sunday, where the air fleet subsequently penetrated the southwestern corner of the island's air defense identification zone (ADIZ), Taiwan's Ministry of National Defense (MND) confirmed.

China's People's Liberation Army Air Force (PLAAF) dispatched "10 Shenyang J-16 fighter jets, four Xian H-6 bombers, four SU-30 fighters, and one Shaanxi Y-8 anti-submarine warfare plane (Y-8 ASW)" to Taiwan's ADIZ on September 5, Taiwan News reported.

"Taiwan's Air Force responded by scrambling fighter jets to drive the planes away, broadcasting radio warnings, and tracking the aircraft with land-based anti-aircraft missiles," according to the newspaper.

ADIZ refers to "an area of airspace over land or water in which the ready identification, location, and control of all aircraft ... is required in the interest of national security," according to the U.S. Federal Aviation Administration.

Taiwan is a sovereign island nation located off the southeastern coast of China. Beijing considers Taiwan a renegade province and has vowed to "reunify" the island with mainland China by force if necessary. Taiwan operates successfully as an independent country with its own government and military. The relatively small island is extremely valuable as its Taiwan Semiconductor Manufacturing Co. manufactures nearly all of the world's microchips. Taiwan's unparalleled semiconductor industry means the island is highly coveted by Beijing.

China's PLA has increasingly deployed military aircraft to violate Taiwan's ADIZ over the past year in an effort to intimidate the island. The incursions have seemed nearly incessant at times.

"Chinese planes were tracked in Taiwan's identification zone 22 times in April, 18 times in March, 17 times in February, and 27 times in January," Taiwan News noted in May, citing MND data. The newspaper made the observation while reporting on Taiwan's seventh ADIZ penetration by Chinese PLA aircraft that month alone.

China's latest violation of Taiwan's ADIZ on September 5 "marked the third consecutive day that the People's Liberation Army Air Force (PLAAF) had dispatched two or more aircraft into the zone, with four planes deployed on both Friday and Saturday (Sept. 3-4)," Taiwan News reported on Sunday.

Taiwan's military should monitor future air incursions by China's PLA "for the possible inclusion of the new J-16D, which is designed for electronic warfare," Taiwanese military scholar Su Tzu-yun told the Singapore-based news agency CNA on September 5.

"[T]he J-16D is believed to have capabilities similar to the Boeing EA-18G Growler in that it can suppress ground and sea air defense systems and jam radar systems," according to Su.
With the Biden Admin bought and paid for by the Chinese, taking Taiwan is now or never. This was a probe of Taiwan's defenses.

Posted by: Ebbomoger Speaking for Boskone4589 || 09/07/2021 00:00 || Comments || Link || E-Mail|| [436 views] Top|| File under: Commies
We're From the Government and We're Here to Help
[FDA] After demonizing nearly every medication with the potential to reduce the severity of COVID-19 symptoms, the National Institutes of Health (NIH) finally recommended monoclonal antibodies earlier this summer. Before the official recommendation, some providers used them under an emergency use authorization (EUA) granted by the FDA in November 2020. The FDA just granted an EUA to allow their use for SARS-CoV-2 post-exposure and ongoing prophylaxis. This approval will increase demand.


So the Government gets to decide who gets it and who doesn't. Death panels, anyone?


Recently, the treatment has gotten quite a bit of media coverage. While the Department of Health and Human Services (HHS) has been promoting the treatment on the Combat Covid website since early summer, one man ensured a nationwide media campaign. Once Florida Governor Ron DeSantis decided to promote outpatient treatment using the antibodies and establish infusion centers, the media reacted because he is a very dangerous Republican.

During the week leading into the Labor Day holiday, DeSantis was on the road again, touting the success of Florida's program in disconnecting COVID-19 infection from hospitalization in the state. Patients gave personal testimony about their experience with the treatment. Hospitalizations in the state declined 20% during the first few weeks the infusion centers were up and running. Then something interesting happened.

On Friday, someone who claimed to be an urgent care specialist tweeted that HHS had informed him that the government would now decide which facilities would receive doses of monoclonal antibodies. Jim Jackson wrote: "So now the government is getting involved in [read: restricting] monoclonal antibody distribution. Before, I could just order as much as we needed, and they shipped it next day air. Now a govt. commission will decide when, if, and how much I will be able to get for my pts [patients]. 'Should you have any questions regarding this update in ordering and distribution procedures, please email the Federal COVID-19 Response Team.' Wonderful."

He added the alert from HHS that confirmed his assertion. Now, only facilities participating in the HHS Protect program can order the treatment, and the agency will review all orders. Suppose the current distribution map provided by HHS includes the HHS Protect facilities. In that case, the new order review process seems like a heavy administrative burden for the program. It may delay or limit treatment for at-risk patients.

Monoclonal antibodies are approved and recommended for outpatient use. HHS instructs patients who qualify to access them within ten days of symptom onset. Regeneron also has FDA approval to be used post-exposure and for prevention. All approved uses are time-dependent and not conducive to a burdensome order review process. The timing of the change in how health providers access them is curious.

If the supply is genuinely so constrained that the federal government needs to get involved in decisions about distribution, the question should be why. The use of monoclonal antibodies is restricted and only provided for specific at-risk groups. By managing and approving distribution, HHS insulates the manufacturers from actual market demand. Now, some at-risk vaccinated as well as unvaccinated patients require effective treatment, and it is constrained. If new variants emerge and become dominant, that trend may continue.

To date, therapeutics and repurposed medications to reduce disease severity have been underemphasized and even demonized. Monoclonal antibodies made it through all the noise and President Trump's endorsement. It is time for the federal response to encourage increased production of monoclonal antibodies, challenge manufacturers to develop formulations against variants of concern, and get them in the hands of practitioners.
Posted by: Deacon Blues || 09/07/2021 00:00 || Comments || Link || E-Mail|| [142 views] Top|| File under:
Science & Technology
New Details Emerge About Coronavirus Research At Chinese Lab
[TheIntercept] More than 900 pages of materials related to US.-funded coronavirus research in China were released following a FOIA lawsuit by The Intercept.

NEWLY RELEASED documents provide details of U.S.-funded research on several types of coronaviruses at the

Wuhan Institute of Virology

in China. The Intercept has obtained more than nine hundred pages of documents detailing the work of the EcoHealth Alliance, a U.S.-based health organization that used federal money to fund bat coronavirus research at the Chinese laboratory. The trove of documents includes two previously unpublished grant proposals that were funded by the National Institute of Allergy and Infectious Diseases, as well as project updates relating to the EcoHealth Alliance's research, which has been scrutinized amid increased interest in the origins of the pandemic.

The documents were released in connection with ongoing Freedom of Information Act litigation by The Intercept against the National Institutes of Health. The Intercept is making the full documents available to the public.

"This is a roadmap to the high-risk research that could have led to the current pandemic," said Gary Ruskin, executive director of U.S. Right To Know, a group that has been investigating the origins of Covid-19.

One of the grants, titled "Understanding the Risk of Bat Coronavirus Emergence," outlines an ambitious effort led by EcoHealth Alliance president Peter Daszak to screen thousands of bat samples for novel coronaviruses. The research also involved screening people who work with live animals. The documents contain several critical details about the research in Wuhan, including the fact that key experimental work with humanized mice was conducted at a biosafety level 3 lab at Wuhan University Center for Animal Experiment — and not at the Wuhan Institute of Virology, as was previously assumed. The documents raise additional questions about the theory that the pandemic may have begun in a lab accident, an idea that Daszak has aggressively dismissed.

The bat coronavirus grant provided the EcoHealth Alliance with a total of $3.1 million, including $599,000 that the Wuhan Institute of Virology used in part to identify and alter bat coronaviruses likely to infect humans. Even before the pandemic, many scientists were concerned about the potential dangers associated with such experiments. The grant proposal acknowledges some of those dangers: "Fieldwork involves the highest risk of exposure to SARS or other CoVs, while working in caves with high bat density overhead and the potential for fecal dust to be inhaled."

Alina Chan, a molecular biologist at the Broad Institute, said the documents show that the EcoHealth Alliance has reason to take the lab leak theory seriously. "In this proposal, they actually point out that they know how risky this work is. They keep talking about people potentially getting bitten — and they kept records of everyone who got bitten," Chan said. "Does EcoHealth have those records? And if not, how can they possibly rule out a research-related accident?"

According to Richard Ebright, a molecular biologist at Rutgers University, the documents contain critical information about the research done in Wuhan, including about the creation of novel viruses. "The viruses they constructed were tested for their ability to infect mice that were engineered to display human type receptors on their cell," Ebright wrote to The Intercept after reviewing the documents. Ebright also said that the documents make it clear that two different types of novel coronaviruses were able to infect humanized mice. "While they were working on SARS-related coronavirus, they were carrying out a parallel project at the same time on MERS-related coronavirus," Ebright said, referring to the virus that causes Middle East Respiratory Syndrome.
Posted by: Thing From Snowy Mountain || 09/07/2021 09:22 || Comments || Link || E-Mail|| [149 views] Top|| File under: Commies
Ahead of Rosh Hashanah, Israel's COVID infection rate hits 2-week low
[YNet] - The Health Ministry said 5,810 people tested positive for COVID-19 on Sunday. After more than 115,000 tests had been conducted, the infection rate now stands at 5.31% - the lowest it has been since August 19.
It's a huge advantage when dealing with a pandemic does not become mixed with ideological conflicts like it did in certain countries.
...The Coronavirus National Information and Knowledge Center, however, said that 689 patients are currently being treated in hospitals due to complications from the virus.

The center, which is part of the IDF's intelligence unit, also said that 49.9% of newly diagnosed are under the age of 19, some 30.2% are between the ages of 20 and 39, 15.1% are aged 40-59 and only 4.5% are aged 60 and over.

Posted by: g(r)omgoru || 09/07/2021 01:57 || Comments || Link || E-Mail|| [210 views] Top|| File under:
Who's in the News
20
[untagged]
7
Commies
6
Taliban/IEA
3
Govt of Syria
3
Arab Spring
3
Sublime Porte
2
Islamic State
2
Hezbollah
2
Tin Hat Dictators, Presidents for Life, & Kleptocrats
2
Govt of Iran
2
Antifa/BLM
1
Hamas
1
Devout Moslems
1
Moslem Colonists
1
Muslim Brotherhood
1
Narcos
1
PLO
1
Allied Democratic Forces
1
Human Trafficking
1
Govt of Iran Proxies
1
Govt of Pakistan
1
Govt of Sudan
1
al-Shabaab (AQ)
Bookmark
E-Mail Me
The Classics
The O Club
Rantburg Store
The Bloids
The Never-ending Story
Thugburg
Gulf War I
The Way We Were
Bio
Merry-Go-Blog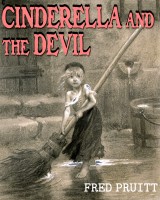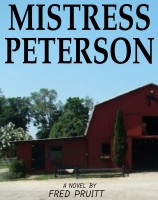 On Sale now!


A multi-volume chronology and reference guide set detailing three years of the Mexican Drug War between 2010 and 2012.

Rantburg.com and borderlandbeat.com correspondent and author Chris Covert presents his first non-fiction work detailing the drug and gang related violence in Mexico.

Chris gives us Mexican press dispatches of drug and gang war violence over three years, presented in a multi volume set intended to chronicle the death, violence and mayhem which has dominated Mexico for six years.
Click here for more information


Meet the Mods
In no particular order...


Steve White
Seafarious
Pappy
lotp
Scooter McGruder
john frum
tu3031
badanov
sherry
ryuge
GolfBravoUSMC
Bright Pebbles
trailing wife
Gloria
Fred
Besoeker
Glenmore
Frank G
3dc
Skidmark
Alaska Paul



Better than the average link...



Rantburg was assembled from recycled algorithms in the United States of America. No trees were destroyed in the production of this weblog. We did hurt some, though. Sorry.
44.200.137.63

Help keep the Burg running! Paypal: