-Obits-
Special Forces soldier drowns in Key West pool during underwater combat training said to be the Army's toughest course - the second death at facility in five years
[Daily Mail, where America gets its news]
Staff Sergeant Micah E. Walker of Peyton, Colorado, died during training


Training exercise was at the U.S. Army John F. Kennedy Special Warfare Center's Special Forces Underwater Operations course at a Key West Army facility


'During the training event, the soldier submerged and did not resurface,' an army press release stated


A spokesperson for the facility said that an autopsy had yet to be performed at that the cause of death was unknown


Walker is survived by a wife and three children, and had just qualified to become a Special Forces medical sergeant this January


Walker had received the Army Achievement Medal, the National Defense Service Medal, the Army Good Conduct medal and a slew of other accolades


The seven-week training is considered the most difficult throughout the military branch, and two thirds of the elite soldiers who are chosen to participate quit


Trainees learn to fight other divers underwater and travel long distances underwater for covert operations
Posted by: Skidmark || 07/30/2021 00:00 || Comments || Link || E-Mail|| [336068 views] Top|| File under:
'Quality-of-life crimes' in Philadelphia, including public urination and prostitution, to get new treatment
[FoxNews] The

Philadelphia

Police Department has issued an internal memo detailing changes to the way officers handle "quality of life crimes," such as public urination or prostitution, under a new pilot program.

The changes come in response to a 2010 lawsuit, Bailey v. City of Philadelphia, in which eight Black Philadelphia residents sued the city over allegations of discrimination during stop-and-frisk encounters.

The city reached a settlement in 2011 and agreed to train officers to enter relevant information into a database after each stop and search, as Fox 29 Philadelphia first reported.

"As part of this agreement, the city's statistical expert has reviewed the PPD's stops each year to identify any racial disparity. In 2020, our expert found that racial disparity does exist in certain types of stops," the Philadelphia Police Department told Fox News in a statement.

The city's expert "believes that the root cause of the racial disparity identified may, in part, result from the manner in which the PPD enforces certain quality-of-life-type offenses."

"As such, the Philadelphia Police Department is committed to exploring or piloting different programs that can improve the service we provide to the community and also reduce racial disparity, bias or even the appearance thereof," the Philly PD said.

The memo obtained by Fox 29 states that Philadelphia PD officers will no longer immediately issue citations to or arrest individuals engaging in quality-of-life crimes. Instead, they will "FIRST engage only in a mere encounter with the individual and request the individual stop engaging in the prohibited behavior. The individual will NOT be detained and are free to leave."

The process for officers will now go as follows: activate body cameras, notify police radios that they are engaging in "mere encounters," request individuals engaging in quality-of-life crimes stop doing so, record the encounter and categorize the video as a "Mere Encounter – Quality of Life" incident, the memo says

"The purpose of the Modified Quality of Life Enforcement Pilot Program is NOT to abandon quality-of-life enforcement, but rather to provide offenders an opportunity to cease and desist such activities, prior to the issuance of any citations," the Philly PD said. "This is a balanced approach that still allows the PPD to address community complaints while striving to reduce or eliminate the racial disparity that has been associated with this type of enforcement."

Officers purportedly told the Fox 29 reporter they do not believe the new program will stop people from committing quality-of-life crimes, and that "at least half the department" does not have body cameras to complete the first step of the new initiative.

The pilot program will operate in the Philadelphia PD's 14th District, according to the memo.
Posted by: Skidmark || 07/30/2021 00:00 || Comments || Link || E-Mail|| [336065 views] Top|| File under:
-Signs, Portents, and the Weather-
One Shocking Chart Has Californians Trembling With Fear
[

ZeroHedge] Readers know by now that the Western US is facing a megadrought, heat waves, fallow lands, wildfires, water shortages, grasshopper plague, and deteriorating reservoir conditions.

The latest data from the California Department of Water Resources provides a map of water levels for 12 major reservoirs in California.

What's concerning is that nearly all reservoirs in the state are way their historical average marks that suggest stricter water conservation measures are ahead. Some of these reservoirs are at risk of having their hydroelectric power plant cease operations because the water level is too low to turn the turbines.




In other words, just the usual uncomfortable California result of the usual California business as usual within the usual weather cycles. Zero Hedge does like pushing adrenaline.
Posted by: Shereth Shavirt9128 || 07/30/2021 06:23 || Comments || Link || E-Mail|| [336071 views] Top|| File under:
Earth Overshoot Day Is Coming Sooner And Sooner
[ZeroHedge] July 29 marks this year's Earth Overshoot Day, the day that humanity's demand for ecological resources exceeds the resources Earth can regenerate within that year.

Over the decades, the ecological and carbon footprint of humans has gradually increased, all while Earth's biocapacity, i.e. its ability to regenerate resources has diminished significantly.

Posted by: Shereth Shavirt9128 || 07/30/2021 06:18 || Comments || Link || E-Mail|| [336072 views] Top|| File under:
-War on Police-
Former Missouri police chief pleads GUILTY to federal 'civil rights violation' after punching man, 31, who tried to DROWN his own child and telling him 'You deserve to die'
[Daily Mail, where America gets its news]
A former Kansas City police chief has pled guilty to assault charges after punching a handcuffed man who had tried to kill his infant daughter


Greg Hallgrimson, 51, and another officer rescued a baby girl from a frozen pond in 2018 after Jonathon Zicarelli, 31, told police he drowned his child nearby


After returning from the mission, Hallgrimson threw a handcuffed Zicarelli to the ground, punched him in the face, and told Zicarelli, 'You deserve to die'


The child suffered from hypothermia but survived the terrifying incident


The former chief was put on administrative leave and then resigned from his post in 2019, much to his city's dismay


Zicarelli remains in Jackson County jail on felony charges of domestic assault and child abuse
Posted by: Skidmark || 07/30/2021 00:00 || Comments || Link || E-Mail|| [336066 views] Top|| File under:
Afghanistan
Investigations, Afghan Ambassador's daughter kidnapped, tortured: MoFA
[KhaamaPress] Afghanistan Ministry of Foreign Affairs (MoFA) in a

blurb

on Thursday said that due investigations show that the daughter of the Afghan ambassador to Islamabad, Selsila Alikhel has been

kidnapped

and then tortured physically and mentally in Islamabad.

Medical reports and relevant pieces of evidence indicate that Selsila Alikhel was manhandled and then tortured on July the 17th.

Afghan ambassador to Islamabad Najib Alikhel had filed a petition over his daughter's abduction in the Pak capital the following day.

The statement further reads that based on medical reports and other pieces of evidence a crime of this type can never be justified and the Pak government is obliged to provide diplomats and their family security based on international conventions.

Afghanistan Ministry of Foreign Affairs has reiterated that the Pak government must expedite its investigations and bring the culprits to justice.

The MoFA is set to send a delegation to Pak to conduct a joint investigation on the case and share relevant information and pieces of evidence regarding the case.

The statement further reads that the investigations have not been complete yet and premature judgments concerning the incident can harm the feelings of Afghan people and may create skepticism about the transparency of the investigations.

Pakistain Minister of Interior Affair had earlier said that Selsila has not been kidnapped and accused the Indian spying agency of defaming Pakistain and harming bilateral relations with Afghanistan.
Posted by: trailing wife || 07/30/2021 01:22 || Comments || Link || E-Mail|| [336065 views] Top|| File under:
Afghanistan Taliban: Flash flooding kills dozens in remote province
[SHAFAQ] People in a remote part of eastern Afghanistan were buried under mud and debris when heavy rain brought flash floods during the night.Children and women are said to be among the victims in

Kamdesh

, with at least 60 people dead and dozens more missing, and many homes destroyed.

The disaster zone is held by Talibs fighting the government.

Talks are being held to try to let rescue teams enter the area which is hard to reach in normal times.

Afghan officials gave a

corpse count

of 60 but the Taliban

...Arabic for students...
say 150 people died in the flooding, the

News Agency that Dare Not be Named

news agency reports.

An engineer working for the province of

Nuristan

, where Kamdesh is located, told an Afghan journalist the final toll could exceed 200.

The Taliban say they have sent their own rescue crews to help, promising relief funds worth about $62,000 (£53,000), AP reports.

But it is not clear how well equipped they are to deal with a disaster on such a scale.

They have been fighting government forces across the country, gaining territory since US-led foreign troops left.

Flash floods happen when rain falls so heavily that normal drainage cannot cope.

Torrential rain and flooding kill people every year in Afghanistan, where badly built houses in isolated rural areas are particularly vulnerable.

Many factors contribute to flooding, but a warming atmosphere caused by climate change makes extreme rainfall more likely.

The world has already warmed by about 1.2C since the industrial era began and temperatures will keep rising unless governments around the world make steep cuts to emissions.
Posted by: Fred || 07/30/2021 00:00 || Comments || Link || E-Mail|| [336067 views] Top|| File under: Taliban
Beijing threatens to 'expel' British warships as Big Lizzie arrives in the disputed South China Sea
[Daily Mail, where America gets its news]
HMS Queen Elizabeth and carrier strike group have arrived in

South China Sea



Ships sailed through Malacca Strait via Singapore and into the disputed waters


China vowed to 'expel ' any ships that stray near islands it lays claim to, and to use the British vessels for 'practice' amid war game drills


'China welcomes wolves with a shotgun', another Chinese academic warned
Posted by: Skidmark || 07/30/2021 00:00 || Comments || Link || E-Mail|| [336065 views] Top|| File under: Commies
Iraq
Person arrested for impersonating Lieutenant-General Ahmed Abu Ragheef
[SHAFAQ] The Supreme Judicial Council revealed arresting a person who impersonated the head of the office of the Undersecretary of the Ministry of Interior, Lieutenant-General Ahmed Abu Ragheef.

The Media Center of the Supreme Judicial Council said in a statement that the Nineveh Investigation Court ratified, today, the statements of an accused of impersonating Lieutenant-General Ahmed Abu Ragheef, and blackmailed officials in the governorate.

The statement added that the accused impersonated Abu Ragheef to blackmail directors of departments and officials in the governorate, to push them to appoint people and approve projects and contracts, noting that the accused was threatening officials by referring them to the Anti-Corruption Committee in his requests were not implemented.

By the end of August 2020, Prime Minister Mustafa al-Kadhimi formed a committee to "investigate corruption and major crimes", headed by Lieutenant-General Ahmed Abu Ragheef, with the membership of officers from the Ministry of Interior, the Intelligence and National Security Services, and the Integrity Commission.

The Counter-Terrorism Service was assigned to implement decisions issued by investigative judges or courts specialized in the investigation committee's corruption cases.
Posted by: Fred || 07/30/2021 00:00 || Comments || Link || E-Mail|| [336066 views] Top|| File under: Govt of Iraq
MLM Nauka docks to ISS, malfunctions shortly thereafter
[NasaSpaceFlight.com] Russia's Multipurpose Laboratory Module (MLM) Nauka, meaning "science," has defied the odds to successfully dock to the ISS after a long and arduous journey dating back over 20 years and a problematic propulsion system after launch which had threatened the success of the mission.

The docking was not without issue, with Russian cosmonauts noting that Nauka wasn't on the correct course less than an hour before docking; however, a retro burn quickly corrected the issue. After also troubleshooting an issue with the TORU manual docking system, Nauka successfully docked in automated fashion to the Zvezda service module's nadir port at 09:29 EDT / 13:29 UTC, marking the first major expansion to the Russian segment for over 20 years.

UPDATE — July 29, 5:34 EDT / 21:34 UTC

At 12:34 EDT / 16:34 UTC, the ISS's systems registered a divergence from the nominal attitude orientation. The station's gyros attempted to correct the attitude error but couldn't.

At 12:42 EDT /16:42 UTC, the ISS's attitude departure exceeded limits and a Loss of Attitude emergency was declared, giving NASA and the ISS top priority through the TDRS (Tracking and Data Relay Satellite) communications network in geostationary orbit.

At this time, the ISS was commanded to free-drift, the gyros were shutdown, and emergency control was handed to the Russian segment and the Zvezda service module. Zvezda likewise tried to correct the orientation of the Station, fighting against Nauka as the new module continued to fire its thrusters.

Over the next 45 minutes, Russian controllers attempted to cease the thruster firings from Nauka, which were occurring without command. During this event, the ISS attitude movement never exceeded 0.5 degree per minutes and the crew did not feel the event.

according to Russian media reports, Nauka burned through its remaining fuel during this thruster event.

At 13:29 EDT / 17:29 UTC, with Nauka's thrusters no longer operating, Russian controllers were able to use Progress MS-17's thrusters to get the Station back in attitude control and returned to a stable orientation.

As a result of the need to evaluate the station, Starliner's OFT-2 mission, which was scheduled to launch on 30 July, has been postponed to no earlier than Tuesday, 3 August 2021 at 13:20:10 EDT / 17:20:10 UTC.
Posted by: 3dc || 07/30/2021 00:40 || Comments || Link || E-Mail|| [336070 views] Top|| File under:
America fails to make it into the top five places most likely to survive the end of the world because its giant borders make it vulnerable to mass migration, study finds
[Daily Mail, where America gets its news]
The US just missed the top 5, in part because it's close to 'external' megacities


Such cities are vulnerable to displacement and could cause a migrant crisis


It ranked high on its amount of fertile land and manufacturing capabilities


New Zealand took the top spot, thanks to its temperate climate and isolation


Other countries in the top 5 include Iceland, Australia, Ireland and the UK
That's certainly one perspective. The survey may need to readdress the impact of mass migration after seeing how Texas handles things, not to mention the next Republican president. Really, this is all based on "science", not actual science.


Still, the U.S. would have fallen somewhere just out of the Top 5, the researchers at Anglia Ruskin University in the U.K. told DailyMail.com.

The researchers compiled their Top 5 list of countries that they consider most likely to survive a global climate collapse based on a separate list that had been prepared by the University of Notre Dame.

In Notre Dame's list, it came up with the 20 countries it determined were least likely to be damaged from climate change.

The U.K. researchers used that list to determine their Top 5 to survive a climate collapse.

A collapse would mean the fraying of supply chains and international agreements that help trade among countries. Such a collapse would bring the global financial system to its knees.
Posted by: Skidmark || 07/30/2021 00:00 || Comments || Link || E-Mail|| [336068 views] Top|| File under: Human Trafficking
Who's in the News
34
[untagged]
9
Taliban
5
Govt of Iraq
4
Commies
4
Sublime Porte
3
Islamic State
3
Govt of Iran Proxies
3
Antifa/BLM
3
Govt of Syria
2
Govt of Iran
2
Human Trafficking
1
[untagged]
1
al-Shabaab (AQ)
1
Govt of Pakistain Proxies
1
Hamas
1
Muslim Brotherhood
1
Narcos
1
Palestinian Authority
Bookmark
E-Mail Me
The Classics
The O Club
Rantburg Store
The Bloids
The Never-ending Story
Thugburg
Gulf War I
The Way We Were
Bio
Merry-Go-Blog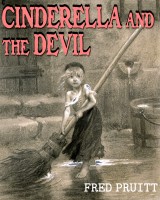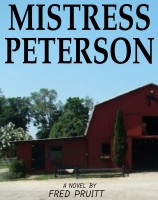 On Sale now!


A multi-volume chronology and reference guide set detailing three years of the Mexican Drug War between 2010 and 2012.

Rantburg.com and borderlandbeat.com correspondent and author Chris Covert presents his first non-fiction work detailing the drug and gang related violence in Mexico.

Chris gives us Mexican press dispatches of drug and gang war violence over three years, presented in a multi volume set intended to chronicle the death, violence and mayhem which has dominated Mexico for six years.
Click here for more information


Meet the Mods
In no particular order...


Steve White
Seafarious
tu3031
badanov
sherry
ryuge
GolfBravoUSMC
Bright Pebbles
trailing wife
Gloria
Fred
Besoeker
Glenmore
Frank G
3dc
Skidmark



Better than the average link...



Rantburg was assembled from recycled algorithms in the United States of America. No trees were destroyed in the production of this weblog. We did hurt some, though. Sorry.
3.231.217.107

Help keep the Burg running! Paypal: