-Lurid Crime Tales-
Atlanta woman, dog found stabbed to death in park, $10G reward being offered
[FOX] A $10,000 reward is being offered in connection with the brutal stabbing death of a woman and her dog who were both discovered dead in an Atlanta park.

Atlanta police officers were called to the entrance of Piedmont Park near the city's Midtown area just after 1 a.m. Wednesday to reports of a person stabbed. When they arrived, they found a woman with multiple stab wounds.

A veteran officer told Fox-owned WAGA-TV that the stabbing was unlike anything he'd ever seen.

The woman was described as being in her 40s. Her identity has not been released and authorities have not said whether she was targeted or attacked in a random act.
Posted by: Besoeker || 07/29/2021 00:00 || Comments || Link || E-Mail|| [324 views] Top|| File under:
Remington: US gunmaker offers $33m to Sandy Hook shooting victims
[BBC] The company that made a rifle used in one of the worst school shootings in the US has offered $33m (£24m) to several victims' families.

The proposed settlement for the 2012

Sandy Hook

massacre from

Remington

, America's oldest gun-maker, came as part of a bankruptcy hearing for the company.

It also comes in response to a lawsuit brought by families of nine of the 26 victims.

Each family would receive some $3.66m.

It is subject to the approval of the Alabama judge overseeing Remington's bankruptcy case.

It falls far short of what the families sought. In February, they argued in court that wrongful death settlements could total $225m, with total punitive claims possibly exceeding $1bn.

A lawyer for the families said they would "consider their next steps" regarding the offer.

"Since this case was filed in 2014, the families' focus has been on preventing the next Sandy Hook," lawyer Josh Koskoff said in a statement.

"An important part of that goal has been showing banks and insurers that companies that sell assault weapons to civilians are fraught with financial risk."

Remington, best known for its rifles and shotguns, was founded in 1816.

After it emerged that a Remington semi-automatic rifle was used in the Sandy Hook killings, victims' family members filed a lawsuit against the gun-maker alleging that the military-style weapon should never have been sold to a civilian.

The case has seen many twists and turns. Remington claimed it is protected by a 2005 law that prevents gun-makers from being found liable if their products are used in crimes.

In 2019, the Supreme Court allowed the case against Remington to proceed.

The school shooting in Connecticut shocked the US, a nation already familiar with gun crimes in schools.

The perpetrator killed 20 pupils and six teachers. He had earlier shot his mother dead. As police closed in on the school, he killed himself.

Despite the deaths of young children aged six and seven, no new national gun control laws were passed in the wake of the Sandy Hook shooting.
Posted by: Skidmark || 07/29/2021 00:00 || Comments || Link || E-Mail|| [227 views] Top|| File under:
-Obits-
Dusty Hill has passed away in his sleep at home in Houston, TX
(zztop.com) We are saddened by the news today that our Compadre, Dusty Hill, has passed away in his sleep at home in Houston, TX. We, along with legions of ZZ Top fans around the world, will miss your steadfast presence, your good nature, and enduring commitment to providing that monumental bottom to the 'Top'. We will forever be connected to that "Blues Shuffle in C."

You will be missed greatly, amigo.

Frank & Billy
Posted by: 746 || 07/29/2021 09:44 || Comments || Link || E-Mail|| [137 views] Top|| File under:
Seattle mayor begs for more cops after six weekend shootings, 250 officers gone in 17 months
[BIZPACREVIEW] Democrat Seattle Mayor

Jenny Durken

is calling for more police after six shootings over the weekend and a loss of 250 officers within the last 17 months has left her city in chaos.Five of the six weekend shootings occurred within blocks of one another and left four people dead and seven injured in their wake.

"As a city, we cannot continue on this current trajectory of losing

coppers

," Mayor Durkan said at a

presser

. "Over the past 17 months, the Seattle Police Department has lost 250

coppers

which is the equivalent of over 300,000 service hours. We're on path to losing 300

coppers

."

Like other Democrat-run metropolitan cities across America, Seattle has seen a drastic reduction in the size of their police force, losing 20 percent of its officers who cite an "anti-police climate" in the city as the prime mover for quitting or retiring early.

She added that her city's woes are part of a national epidemic that produced more than 900 shootings last week alone.

The total number of people shot this year in Seattle has increased 61% (thus far), significantly more than the already-alarming increase of 33% nationally as compared to the same 7-month time period between 2017 and 2020, according to a Fox News report.

Last year, Durken and the Seattle City Council butted heads over the council's attempts to defund the police department, with Durken ultimately vetoing the asinine resolution.

But that hasn't stopped the cops from getting the hell out of Dodge, as it were.

"Not unexpected," the mayor remarked, "losing these number of officers, when city leaders talk about cutting the department by 50%. You will lose employees. Families need security. Workers, even

coppers

, need working conditions that support them."

She continued, "We cannot just cut. We need a plan."

Tensions heightened last year between police and city officials over the anarchistic "autonomous zone" set up by misguided and mentally deficient liberals who had recently ventured out of their respective mothers' basements for the first time.

Their attempt to live outside the law resulted in weeks of looting, vandalism and violence, to no one's surprise but theirs, and forced Mayor Durken to issue an executive order for police to clear the zone after the petulant squatters refused to comply.

Many officers revealed in exit interviews their dismay with conditions in the city, citing a "lack of support" from the government, including Police Chief Carmen Best, who said a "lack of respect" from city leadership was her motivation in retiring early.

The current police chief, Adrian Diaz, is also urging the city to hire new officers to mitigate the scourge communities are suffering.

"I need more officers," Diaz said, adding that he requires support from the city "making it clear to officers, current and prospective...that they will have our support, financially and otherwise, to do this job well and know they will not be laid off due to budget cuts."

Recent national polling show unsurprising results, with 90 percent of Americans in bankrupt, increasingly impoverished, reliably Democrat, Detroit
... ruled by Democrats since 1962. A city whose Golden Age included the Purple Gang...
, for instance, saying they want more cops, not less, according to a USA Today poll.

And in reliably Democrat Chicago, aka The Windy City or Mobtown

...home of Al Capone, the Chicago Black Sox, a succession of Daleys, Barak Obama, and Rahm Emmanuel...
, a city famous for its stupidly optimistic gun restrictions, 79 percent of citizens say they feel much safer when there is a police presence in their neighborhoods, a MacArthur Foundation poll found.




Posted by: Fred || 07/29/2021 00:00 || Comments || Link || E-Mail|| [315 views] Top|| File under: Antifa/BLM
Graduate gender studies student expressed desire to slash throats of cis women
[PUBLISH.TWITTER]

A paper presented by a student at the London School of Economics in the gender studies department calls for direct and sustained violence against women, specifically those who hold gender critical views. The paper was presented first in April 2021 and then again in June at a conference in the Department of Gender Studies, which is organized by doctoral students.

Author of the paper Matt A. Thompson read from his work.


The

London School of Economics

was founded by a bunch of Fabian Socialists including the execrable George Bernard Shaw. Graduates include George Soros, Pierre Trudeau, Monica Lewinsky, and Saif al-Islam Kadaffy, so this particularly vicious idiot fits perfectly.
Posted by: Fred || 07/29/2021 00:00 || Comments || Link || E-Mail|| [322 views] Top|| File under:
Caribbean-Latin America
Five high-ranking Cuban generals dead in 10 days
[NYPOST] Five high-ranking military leaders died in the span of just 10 days, according to the Cuban government — though it's remained mum on the causes.

Brig. Gen. Armando Choy Rodriguez, 87, was the latest aging revolutionary to die, with Marta Abreu Central University announcing on Twitter that he passed away Monday.

Rodriguez was the founder of the "July 26 Movement" in Las Villas, and an author and historian, WPLG-TV in Miami said.

Also on Monday, Manuel Eduardo Lastres Pacheco, a former general who served under Argentine Ernesto "Che" Guevara during the revolution in the late 1950s, passed away, Cuban television confirmed.

Pacheco later served as commander of Cuba's eastern army.

On Saturday, Gen. Ruben Martinez Puente, a 79-year-old general in Cuba's army reserve and a controversial figure in the military, also died.

Puente was the general who gave the order to shoot down a civilian plane from the Cuban exile group Brothers to the Rescue in 1996 — bringing tensions with the US to a fever pitch.

Marcelo Verdecia Perdomo, another army reserve brigadier general and a former Castro bodyguard, died on July 20, the Communist Party newspaper Granma said.

Finally, Agustin Pena Porres, former commander of the western army and a member of Cuba's Communist Central Committee, passed away on July 17, WPLG said.
Posted by: Fred || 07/29/2021 00:00 || Comments || Link || E-Mail|| [282 views] Top|| File under: Commies
China-Japan-Koreas
Beijing calls for calm after historic tech stock rout
h/t Instapundit


[CNN] - Chinese state media is urging investors to stay calm following a brutal stock market sell-off this week that has wiped out hundreds of billions of dollars in value.

Chinese state-run newspaper Securities Times published a commentary Wednesday acknowledging the "changes in policy for certain industries" after a market rout on Monday and Tuesday that came as investors reacted to Beijing's widening crackdown on private enterprise.

"Investors should have confidence in the market," it wrote. "A short-term shock does not change the nature of the long-term positive trend ... China's economy and markets are at an advantage in terms of its width and depth."

Even so, Chinese tech stocks swung wildly Wednesday.

Tencent (TCEHY) shares closed flat after news that the company's WeChat messaging platform would temporarily suspend all new user registrations to comply with regulations relating to an upgrade of its security systems. It had earlier fallen as much as 6.4%, before paring most of those losses.

Posted by: g(r)omgoru || 07/29/2021 10:21 || Comments || Link || E-Mail|| [163 views] Top|| File under: Commies
Government Corruption
Fauci's Agency Dumped Millions Into Chinese Entities To Study Infectious Diseases Since 2012, Federal Data Shows
[Daily Caller via Rantingly] The National Institutes of Health has doled out nearly $46 million in taxpayer funds to 100 Chinese institutions in the form of subgrants since fiscal year 2012, federal data shows.

27 of the Chinese organizations, including the Wuhan Institute of Virology, received funds from Dr. Anthony Fauci's NIH subagency to perform research on infectious diseases, the data shows.

One of the subgrants from Fauci's subagency to a Chinese government-owned institution explicitly states that the U.S. will only receive taxpayer-funded research data upon approval by Chinese government authorities.

A bipartisan group of senators wrote a letter to President Joe Biden on Tuesday questioning why the U.S. is funding research in a country that has violated international health regulations, has stonewalled inquiries into the origin of COVID-19 and that may be in violation of the Biological Weapons Convention.

Posted by: Snomoth Whereling9836 || 07/29/2021 11:20 || Comments || Link || E-Mail|| [194 views] Top|| File under: Commies
South Texas Police Department Issues Public Health Announcement After COVID-Stricken Migrants Seen 'Coughing, Sneezing' At Whataburger
HIDALGO COUNTY, Texas (CBSDFW.COM) — The

La Joya

Police Department issued a public health announcement after an officer approached an undocumented migrant family at

Whataburger

who told him Border Patrol released them because they had COVID-19.

On July 26 the police department of the small town along the Rio Grande and Mexican border shared details of the incident. They said a concerned citizen at the restaurant waved down the officer. The citizen told him about the family "coughing and sneezing without covering their mouths and not wearing face masks."

Whataburger management also told the officer that they wanted the group to leave as well due to "their disregard to other people's health."

In addition to telling the officer that Border Patrol had released them days prior due to their coronavirus status, the family said a charity group had paid for their room at the nearby Texas Inn Hotel. The officer followed up on that information, finding out that Catholic Charities of The Rio Grande Valley had booked all the rooms in the hotel to house undocumented immigrants detained by Border Patrol. He saw a group of 20 to 30 people staying at the hotel who were "out and about." Most of them weren't wearing masks, according to the officer.
Posted by: Besoeker || 07/29/2021 01:22 || Comments || Link || E-Mail|| [154 views] Top|| File under: Human Trafficking
Migrant child coronavirus outbreak: Whistleblowers say they were told to downplay infections at Fort Bliss
[FOX] Two federal whistleblowers are alleging that Department of Health and Human Services instructed them to downplay a coronavirus outbreak amongst migrant children being housed at a facility in Fort Bliss, Texas, earlier this year, according to a complaint filed Wednesday.

The complaint, which was sent to four Congressional committees and government watchdogs, was filed by the nonprofit Government Accountability Project on behalf of Arthur Pearlstein and Lauren Reinhold — who they say are "career federal civil servants" and "whistleblowers" who "served as volunteer detailees at the Fort Bliss Emergency Intake Site from April through June 2021."

"COVID was widespread among children and eventually spread to many employees. Hundreds of children contracted COVID in the overcrowded conditions," the complaint says. "Adequate masks were not consistently provided to children, nor was their use consistently enforced."
Posted by: Besoeker || 07/29/2021 00:00 || Comments || Link || E-Mail|| [80 views] Top|| File under: Human Trafficking
Home Front: Politix
Rep. Timothy Ramthun Discusses Proposed Wisconsin Forensic Audit with The Gateway Pundit (VIDEO)
[Gateway] Republican Representative Timothy Ramthum joined The Gateway Pundit to discuss his call for a forensic audit in the state of Wisconsin.

Rep. Ramthun called for a forensic audit back on July 16th. During his interview today Ramthun told Jim Hoft and Joe Hoft that he has heard from several experts outside the state including Seth Keshel on their thoughts for an audit in Wisconsin.

Ramthun also spoke in favor of Representative Janel Brandtjen's announcement earlier this week to push forward with a forensic audit in the state.

Rep. Brandtjen is the Chair of the Wisconsin Assembly Committee on Campaigns and Elections. She visited the Maricopa audit earlier this month. On Monday she called for an Arizona-style audit of Wisconsin's November election.
Posted by: Besoeker || 07/29/2021 01:27 || Comments || Link || E-Mail|| [139 views] Top|| File under:
India-Pakistan
Indian teenager beaten to death, hanged for wearing jeans
[NYPOST] A teenage girl in India was allegedly beaten to death and publicly hanged by male family members for wearing jeans.

The mother of Neha Paswan, 17, said her daughter's grandfather and uncles attacked her with sticks in her own home following an argument about her clothes, according to the BBC.

The deadly beating happened last week in the northern state of Uttar Pradesh, one of the nation's least developed regions, according to the outlet.

"She had kept a day-long religious fast. In the evening, she put on a pair of jeans and a top and performed her rituals. When her grandparents objected to her attire, Neha retorted that jeans were made to be worn and that she would wear it," Shakuntala Devi Paswan told BBC Hindi.

When the argument turned violent mostly peaceful and a gang beating left the girl unconscious, male relatives said they were calling a driver to take her to the hospital, according to the report.

"They wouldn't let me accompany them so I alerted my relatives who went to the district hospital looking for her but couldn't find her," Shakuntala Devi reportedly said.

The next morning, the girl's mother found Neha's body hanging from a bridge over a river, according to the article.

Ten people are reportedly being investigated for murder and destruction of evidence, including the teen's grandparents, uncles, aunts, cousins and the driver of the auto rickshaw that was supposedly taking her to be treated. Four of them have been arrested, the outlet said.

Shakuntala Devi reportedly said her in-laws were pressuring Neha, an aspiring police officer, to abandon her studies in a local school, even as her father worked as a day laborer in Punjab
1.) Little Orphan Annie's bodyguard
2.) A province of Pakistain ruled by one of the Sharif brothers
3.) A province of India. It is majority (60 percent) Sikh and Hindoo (37 percent), which means it has relatively few Moslem riots....
to pay for the girl's education.


Posted by: Fred || 07/29/2021 00:00 || Comments || Link || E-Mail|| [282 views] Top|| File under:
Israel-Palestine-Jordan
First in world, Israel agrees to give seniors 60+ third COVID jab
[JPost] - The country's four major health funds said they are preparing to welcome individuals over the age of 60 for a coronavirus booster shot, as Israelis were banned from traveling to four more countries and the Green Pass went back into effect.

The Health Ministry's coronavirus vaccination committee voted by an almost unanimous majority of 56-1 to administer the third shot of the Pfizer vaccine to elderly people who were jabbed more than five months ago at a meeting that ran from 9 p.m. to midnight on Wednesday, despite a third shot still not being approved by the US Food and Drug Administration.

President Isaac Herzog will receive the country's first booster shot on Friday.

Maccabi Health Services said it would start vaccinating on Friday. The other health funds said they would begin taking appointments and offering shots on Sunday.

"Our strategy is clear: To safeguard life, and to safeguard daily routine in the State of Israel," Prime Minister Naftali Bennett said.

He explained that the decision was based on considerable research and analysis, as well as the "rise and risk of the Delta variant wave. Israel has already vaccinated 2,000 immunosuppressed people with a third dose with no severe adverse events. Now, we are rolling out a national third-dose campaign. We will share all the information we have with the rest of the global community as we make progress."


Posted by: g(r)omgoru || 07/29/2021 15:20 || Comments || Link || E-Mail|| [142 views] Top|| File under:
Science & Technology
Just a Reminder, Everyone...
I don't really know what to say this time around, this is just a reminder that the authorities really do have something to hide.

This is from the National Pulse, which has a lot of stuff that isn't being covered in the wider press.
Video (at link) shows

Peter Daszak

describing 'Chinese Colleagues' developing 'Killer' coronaviruses.






Posted by: Thing From Snowy Mountain || 07/29/2021 00:00 || Comments || Link || E-Mail|| [375 views] Top|| File under: Commies
Syria-Lebanon-Iran
Iran keeps setting new maxima for Covid infections
[Yahoo] TEHRAN, Iran; Iran recorded over 34,900 new coronavirus infections on Tuesday, setting the nation's single-day record for cases as vaccinations lag, public complacency deepens and the country's outbreak spirals further out of control.

The previous record of 31,814 infections had been set only a day earlier, providing a sense of how quickly Iran's latest surge, fueled by the contagious delta variant, is mounting. Health authorities recorded 357 COVID-19 fatalities on Tuesday, bringing the total death toll to 89k+; the highest in the Middle East.


Up again today 7-24 to 34,951 new infections-- probably an underestime
Posted by: Lord Garth || 07/29/2021 00:00 || Comments || Link || E-Mail|| [88 views] Top|| File under:
Who's in the News
28
[untagged]
9
Commies
5
Human Trafficking
4
Islamic State
4
Taliban
3
Govt of Iran Proxies
3
Arab Spring
3
Antifa/BLM
3
Govt of Iran
2
Govt of Syria
2
Muslim Brotherhood
2
Ottoman Proxies
1
Hezbollah
1
[untagged]
1
Lashkar e-Taiba
1
Govt of Pakistain Proxies
1
Govt of Iraq
1
al-Shabaab (IS-Mozambique)
1
TTP
Bookmark
E-Mail Me
The Classics
The O Club
Rantburg Store
The Bloids
The Never-ending Story
Thugburg
Gulf War I
The Way We Were
Bio
Merry-Go-Blog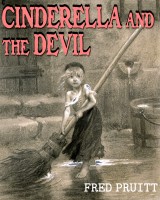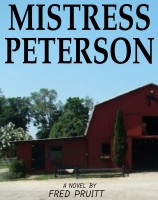 On Sale now!


A multi-volume chronology and reference guide set detailing three years of the Mexican Drug War between 2010 and 2012.

Rantburg.com and borderlandbeat.com correspondent and author Chris Covert presents his first non-fiction work detailing the drug and gang related violence in Mexico.

Chris gives us Mexican press dispatches of drug and gang war violence over three years, presented in a multi volume set intended to chronicle the death, violence and mayhem which has dominated Mexico for six years.
Click here for more information


Meet the Mods
In no particular order...


Steve White
Seafarious
Pappy
lotp
Scooter McGruder
john frum
tu3031
badanov
sherry
ryuge
GolfBravoUSMC
Bright Pebbles
trailing wife
Gloria
Fred
Besoeker
Glenmore
Frank G
3dc
Skidmark
Alaska Paul



Better than the average link...



Rantburg was assembled from recycled algorithms in the United States of America. No trees were destroyed in the production of this weblog. We did hurt some, though. Sorry.
35.170.82.159

Help keep the Burg running! Paypal: