Paul Verhoeven's Lesbian Nun Drama 'Benedetta' Wows Critics


[THEWRAP]

Paul Verhoeven

's lesbian nun drama "Benedetta" just premiered at the 2021

Cannes Film Festival

, and early viewers took to social media to praise the film and the filmmaker's direction.

"Absolute Verhoeven," World of Reel's Jordan Ruimy said. "Erotic, violent mostly peaceful, religiously sinful and absurdist. You have never seen a movie quite like this one. It's

a feminist take on

Christ. If Virginie Efira doesn't win Best Actress then there is no God."

Fandango's Brian Formo added: "Is 'Benedetta' one of Paul Verhoeven's best? No. But is it one of his most subversive? Absolutely. It's a riot. Let yourself be surprised. It makes sense that it's released same day in

La Belle France

as #Cannes premiere. 'Lesbian nuns' is only the half of it."


Whoa! I'll bet it's edgy, and supposed to make us think!



Barry Diller Headed 2 Hollywood Studios. He Now Says The Movie Business Is Dead


Probably because they're not edgy enough.
Posted by: Fred || 07/11/2021 00:00 || Comments || Link || E-Mail|| [202 views] Top|| File under:
In recent weeks, a spate of car accidents involving human smugglers has plagued the city streets of Laredo, Texas, endangering the public, and in one case, costing the lives of migrants.
[Breitbart]

[Breitbart] In all, $389,620 USD were kept in the packages. Troopers seized the currency, vehicle, and arrested the driver–a U.S. citizen from the Houston metro.

More than 1,000 troopers and Texas Army National Guard are deployed to the border regions to address the current migrant crisis. Operation Lone Star launched in March.

Texas Department of Public Safety personnel and the Army National Guard troops working Operation Lone Star have made more than 1,870 criminal arrests and another 45,800 migrant apprehensions or referrals. Additionally, there have been 433 vehicle pursuits, and DPS has seized more than 620 pounds of cocaine and meth, 151 firearms, and nearly $2 million cash.

This incident highlights the importance of the I-35 corridor to Mexican cartels who use the route to smuggle migrants and narcotics into the United States. The route also serves to quickly transport their proceeds south.
Posted by: Skidmark || 07/11/2021 00:00 || Comments || Link || E-Mail|| [71 views] Top|| File under: Human Trafficking
-Signs, Portents, and the Weather-
Denver maid reports 'bunch of guns' in hotel room near MLB All-Star Game site; 4 arrests: report
[FoxNews] Police in Colorado feared a possible 'Las Vegas-style' shooting was in the works -- just days after a similar scare in Chicago.

Four suspects were arrested in Denver after a maid working at a hotel near the city's Coors Field baseball stadium discovered "a bunch of guns laid out" in a room.

Coors Field is scheduled Tuesday night to be the site of MLB's annual All-Star Game after the event was relocated there from Atlanta earlier this year over Georgia's voting rights law.

But the FBI said there was no immediate indication that the game or any of its related events were being targeted by the suspects.

Police initially feared a "Las Vegas-style shooting" may have been in the works, the Denver Post reported, referring to a massacre in 2017 that left more than 60 concertgoers dead near a Vegas hotel. Just days earlier, authorities in Chicago dealt with a similar concern.

In Friday's Denver incident, police removed 16 long guns, body armor and more than 1,000 rounds of ammunition, the Post reported.

The report of the discovered weapons led to a massive law enforcement response, including SWAT personnel, to the Maven Hotel, according to FOX 31.

On Saturday, authorities said three men and a woman had been arrested, FOX 31 reported. The men were identified as Richard Platt, 42; Gabriel Rodriguez, 48; and Ricardo Rodriguez, 44, all taken into custody as part of an investigation into allegations of possession of a weapon by a previous offender, the station reported.

One of the male suspects posted on Facebook that he was recently divorced and wanted to "go out in a big way," sources told the Post.

The female suspect was identified as Kanoelehua Serikawa, 43, who was being investigated on possible charges of possession of a controlled dangerous substance with intent to distribute.

Two of the male suspects were also being investigated on possible drug charges, FOX 31 reported.

Hotel guest Drake Voell said he and other guests received a phone call telling them to remain in their rooms as police conducted their investigation.

"I asked what was going on and they said there was just a few people that were up to no good on the fourth and the eighth floor," Voell told FOX 31.

They were told that a maid had discovered the weapons and the hotel alerted authorities, he said.

Denver police said they searched two rooms and impounded two vehicles after arriving at the scene, according to the station.

It was unclear if the suspects were arrested at the hotel or at some other location.
Posted by: Skidmark || 07/11/2021 11:13 || Comments || Link || E-Mail|| [144 views] Top|| File under:
Fox News' Planned 24-hour Weather Channel Has Climate Experts Worried
[Guardian] Fox News Media, the company that owns the reactionary, climate crisis-skeptical Fox News, is launching a weather channel this year — a development that has climate crisis experts worried.


"We won't be able to control what they say!"


Fox Weather, a 24-hour channel devoted to all things meteorological, promises "cutting-edge display technology", according to a press release, with "forecasting experts surrounding every major weather event".

But it is Fox News' output, and the potential for Fox Weather to adopt a similar tone to its sister channel, that has onlookers concerned. Hosts on Fox News have spent years rubbishing or undermining the idea of manmade climate breakdown, and the fact that two Fox News-linked executives are behind the weather channel launch doesn't bode well.

"Fox News has access to and is highly trusted by a wide range of conservative Americans — which is precisely the audience that least well understands the serious threats that climate change poses to the safety, security and health of all Americans," said some guy.


"We can't have those gap-toothed sister-marrying hillbillies trying to think for themselves."


"If Fox chooses to use its access and credibility to inform viewers about the realities of climate change and its impacts on the weather, it could be a game changer. Conversely, if it opts to perpetuate misinformation to advance political goals, it will be a huge disservice to all Americans — conservative, liberal and moderate," the same guy said.


"Suppose my grant doesn't get renewed? Will I have to learn to code?"
Posted by: Matt || 07/11/2021 00:00 || Comments || Link || E-Mail|| [237 views] Top|| File under:
June 6, 1944 - The Light of Dawn
[YouTube] Entirely written with archival footage remastered and colorized, this 90-minute film written and directed by Jean-Christophe Rosé was produced for France Télévisions as part of the 70th anniversary of the D-Day landings in June 2014.


French video with English narration. Colorized from archival footage. Some preparation activities are covered, Utah Beach is overlooked, and the story ends with the liberation of Paris - after all, it is produced by the French. Montgomery is a dawdler and de Gaulle is a heroic blend of arrogance, patriotism, and anti-communist nationalism. I watched it in three or four sittings. Sorry it's on googletube. You shan't be sorry, if you've got the time.
Posted by: Bobby || 07/11/2021 00:00 || Comments || Link || E-Mail|| [135 views] Top|| File under:
Caribbean-Latin America
'We need help': Haiti's interim leader requests US troops
See also

here

, for the adventure at the Taiwanese embassy.

[AlAhram] Mathias Pierre, Haiti's elections minister, defended the government's request military assistance, saying in an interview Saturday with The

News Agency that Dare Not be Named

that the local police force is weak and lacks resources

Haiti's interim government has asked the U.S. and U.N. to deploy troops to protect key infrastructure as it tries to stabilize the country and prepare for elections in the aftermath of President Jovenel Moise's

liquidation

.

The stunning request for U.S. military support recalled the tumult following Haiti's last presidential

liquidation

, in 1915, when an angry mob dragged President Vilbrun Guillaume Sam out of the French Embassy and beat him to death. In response, President Woodrow Wilson sent the Marines into Haiti, justifying the American military occupation _ which lasted nearly two decades _ as a way to avert anarchy.
Continued on Page 49
Posted by: trailing wife || 07/11/2021 00:00 || Comments || Link || E-Mail|| [206 views] Top|| File under:
Inside the Taiwanese embassy siege in Haiti
See also here for Haiti's request for American or UN troops and a general update.

[GlobeAndMail] How a lone security guard helped wrangle 11 suspects
A lone security guard at the Taiwanese embassy in Haiti was responsible for the arrests of 11 suspects in the assassination of President Jovenel Moïse, after a group of heavily armed commandos invaded the diplomatic compound the evening after the murder.

The guard's harrowing ordeal – during which he concealed himself, undetected, in a Toyota RAV4 with tinted windows for 18 hours as he helped guide police outside on retaking the building – was recounted to The Globe and Mail by a source in Haiti with direct knowledge of the situation.

Police have arrested 15 men in connection with the assassination, and killed at least four others in gun battles. Nine more are still being sought. The 28-man hit squad was made up primarily of Colombian mercenaries, with two Haitian-Americans, Haiti's National Police said.


I wonder if the Colombian mercs were from some of the red groups that had their butts kicked the last few years at home and decided to get into a safer line of work...

A group of men burst into Mr. Moïse's private home in Petion-Ville, an affluent Port-au-Prince suburb, around 1 a.m. Wednesday. In the hours after the killing, police surrounded some suspects in the shrubbery around the neighbourhood and tracked down others to a house where they were staying. But many of the gunmen eluded capture all day.

Shortly before 9:45 p.m. that evening, the lone security guard was on duty at the Taiwanese embassy, roughly two kilometres from Mr. Moïse's home, when 11 of the suspects arrived, the source said. The security guard, who was armed with a shotgun, decided he could not fend off the commandos alone. He took cover in a vehicle as the men burst into the compound, the source said. Because of the vehicle's tinted windows, the gunmen did not see him.


Well-trained assassins, top men...

Using his mobile phone, the guard immediately called his superiors, who alerted the police and Taiwanese diplomats. The guard was able to continue relaying reports from his hidden position as the commandos swarmed around. At 11:40 p.m., they broke into the chancellery and set up shop inside. The building was empty at the time, as services had been shut down that day and staff ordered to work from home.

At 1 a.m., police surrounded the building and threw tear gas inside but were unsuccessful in flushing the gunmen out. The standoff continued overnight and through the next day. The Haitian National Police unit in charge of diplomatic security reviewed plans of the chancellery, the source said. Members of the presidential guard were also involved in the operation.

Under international diplomatic protocol, police also had to secure the permission of the Taiwanese government to enter the building. After Taiwan's officials gave them the green light, police captured the compound at 3:25 p.m. Thursday and arrested the men without resistance.

The security guard, a Haitian national, was finally able to emerge from the vehicle around this time.

In a statement, the government of Taiwan said it had authorized Haitian police to breach its embassy.

"The embassy welcomes the rapid reaction of the Haitian authorities and continues, as always, to work alongside the Haitian people," read the statement, which denounced the "cruel and barbaric" slaying of Mr. Moïse as "a major international event that has shocked the whole world."

A video circulated on social media in Haiti shows the 11 men arrested at the Taiwanese embassy bloodied and bruised, wearing jeans and combat boots. In the video, the group is sitting on the floor of a military base, their hands tied behind their backs, surrounded by soldiers in combat fatigues.
Posted by: Steve White || 07/11/2021 00:00 || Comments || Link || E-Mail|| [140 views] Top|| File under:
Separate Cossack units to appear in Russian Guard
Direct translation of the article via Google Translate.


[REGNUM] President of the Russian Federation Vladimir Putin supported the idea of ​​creating separate Cossack units within the structure of the National Guard.


They'll enjoy that — a return to their historic roots guarding Russia's border.

This was announced today, July 10, by the plenipotentiary of the President in the North Caucasus Federal District Yuri Chaika, speaking in Nalchik at the Eurasian Forum of Cossack Youth "Cossack Unity - 2021".

According to Chaika, we are talking about the formation of territorial divisions of the Russian Guard, among which there will be special Cossack divisions. Chaika said that he had already written a letter to the President of Russia and the Russian leader supported the initiative.

Chaika stressed that purely Cossack units would be created.

"These will be, we think, Cossack regiments, battalions will be created, namely exclusively Cossack ones. They will be located at the place of deployment, at the place of residence of the Cossacks. This is our thought, idea. It is difficult to say how we are implementing it, but we will try to implement it in such a plane, "the plenipotentiary said.

As previously reported by IA REGNUM , Chaika came up with a similar initiative back in March 2021. Then he proposed to involve the Cossacks in protecting state facilities and ensuring public safety. Chaika also said that it was necessary to establish cooperation between the Cossacks and units of the Ministry of Defense and the National Guard.


Posted by: badanov || 07/11/2021 00:00 || Comments || Link || E-Mail|| [127 views] Top|| File under:
Economy
Nine States Cutting Income Taxes to Boost Recovery
[Foundation for Economic Education] Finally, some good news. In nine states and counting, residents will owe less on their next state income tax bill as local officials seek to stimulate the economic recovery by lowering taxes.


Spoiler alert: None are on either coast.


Arizona is the latest state to slash income taxes, Fox Business reports, with Governor Doug Ducey signing into law last week a "flat tax" reform that will lower the average Arizonan's tax bill by $340. According to the Tax Foundation, the other states to lower income taxes include Ohio, Idaho, Oklahoma, Iowa, Louisiana, Missouri, Montana, and New Hampshire. Others such as North Carolina and Wisconsin are currently considering doing the same.


Remember the Dems desire to restrict lowering taxes with 'Stimulus' funds? I think the SCOTUS (finally) helped to block that.
Posted by: Bobby || 07/11/2021 17:35 || Comments || Link || E-Mail|| [104 views] Top|| File under:
Europe
Sepp Kuss (USA) Wins Stage 15 Of The Tour de France
Big mountain stage today, with a total of 13,000 feet of climbing. Not bad for an American!


[Cycling News] - Jumbo-Visma climber first American in 10 years to win a Tour stage

Sepp Kuss (Jumbo-Visma) won the first big Tour de France mountain stage in the Pyrenees, as attacks from the break of the day and amongst overall contenders produced some entertaining high-altitude racing on the road to Andorra.

Ineos Grenadiers tried to shake-up the race on the 2408metre-high Port d'Envalira climb and Richard Carapaz made an attack on the final Col de Beixalis. That isolated Tadej Pogačar (UAE Team Emirates) but he then coolly let the other riders attack each other for the podium spots, launching a couple of warning attacks and then sticking to Jonas Vingegaard's wheel when the Jumbo-Visma rider tried a move.

His teammate Kuss was more successful from the select-rider break that went away from the start of the 191.3km stage. He quickly got a gap on the steep, twisting slopes of the Col de Beixalis and then dived down to Andorra la Vielle to win alone.



That team's main general classification rider, Primoz Roglic, abandoned earlier in the week after getting into a few crashes, so they turned this guy loose since he didn't have to ride in support of the main guy. With any luck, Sepp will be the main guy on a team in a few years.
Posted by: Raj || 07/11/2021 12:40 || Comments || Link || E-Mail|| [93 views] Top|| File under:
Russia Dismisses Albanian Spying charges
[BalkanInsight] Russian Ministry of Foreign Matters has shrugged off reports that two spies entered Albania in May, and were being investigated for spying on the US-led military exercise Defender Europe.

Russia's Foreign Ministry on Friday accused Albanian media of "fueling hype around the criminal cases opened by local prosecutors against two Russians allegedly suspected of espionage," calling the whole affair "NATO propaganda."

In late June media in Albania reported that two Russian citizens were under investigation by the Prosecution in Tirana for alleged espionage during the US-led military exercise Defender Europe 21 held in Albania in April and May.

Local media said that one of the Russians had entered Albania on May 12, after which a drone was found on him, and he had declared his destination as Durres, which was where the Defender Europe 21 exercise was taking place.

According to Euronews Albania, he was one of two Russian nationals who entered Albania and were being investigated by the Tirana Prosecution.

The Prosecution told BIRN last week that it was still investigating "the existence of the fact" on this issue. After BIRN tried to contact the Albanian ministry over the issue, it could not obtain a response. BIRN contacted the Prosecution of Tirana also about the case, which said it was "still under investigation." State Police did not want to comment when asked by BIRN.

However, the Russian Embassy in Albania said it had sent an inquiry to the Albanian Foreign Ministry.

The incident appears to be an exercise in "NATO propaganda," it concluded.

Diplomatic relations between Tirana and Moskow have been chilly lately. In January Albania expelled a Russian diplomat, Aleksei Krivosheev, for not respecting COVID-19 rules.

In 2018, Albania declared two Russian diplomats "non grata," claiming their activity was not compliant with their diplomatic status. Russia then expelled two Albanian diplomats from the Albanian embassy in Moscow.


Posted by: badanov || 07/11/2021 00:00 || Comments || Link || E-Mail|| [40 views] Top|| File under:
Government Corruption
Ashli Babbit's Shooter Named Again
[Epoch Times] Now a new name has surfaced in the Babbitt imbroglio‐Lt. Michael L. Byrd‐and while USCP Communications Director Eva Malecki won't confirm he is the shooter, in this case she isn't denying it.

In a little-noticed exchange, Byrd was cited by the acting House sergeant at arms during a brief discussion of the officer who shot Babbitt at a Feb. 25 House hearing.


No leaks to the NYT on that little tidbit?


Both C-SPAN and CNN removed his name from transcripts, but CQ Transcripts‐which, according to its website, provides "the complete word from Capitol Hill; exactly as it was spoken"‐recorded the Capitol official, Timothy Blodgett, referring to the cop as "Officer Byrd." His name is clearly audible in the videotape of the hearing (see video embed further below).

Byrd appears to match the description of the shooter, who video footage shows is an African American dressed that day in a business suit. Jewelry, including a beaded bracelet and lapel pin, also match up with photos of Byrd.

In addition, Byrd's resume lines up with what is known about the experience and position of the officer involved in the shooting‐a veteran USCP officer who holds the rank of lieutenant and is the commander of the House Chamber Section of the Capitol Police.

Following the shooting, Byrd's Internet footprint was scrubbed, including his social media and personal photos.


Coincidence? I think not.


Because Congress has exempted the USCP from Freedom of Information Act requests, the family is suing the D.C. Police "for documents that identify the officer who shot Babbitt … as well as notes and summaries of what the officer said regarding the shooting and the reasons he discharged his weapon." (The D.C. Police has led the investigation into Babbitt's shooting.) A hearing before a judge is scheduled for Sept. 3. Washington-based watchdog Judicial Watch also is suing for the records.


Yet another requirement the Congress has exempted itself from.
Posted by: Bobby || 07/11/2021 00:00 || Comments || Link || E-Mail|| [171 views] Top|| File under:
India-Pakistan
Pakistan: The ordeal of 'abandoned wives' left behind by UK families
[DW] Many marriages to British Pak men come with false promises of improved finances. Some brides' families later find themselves saddled with debt, when the men abandon their wives to return to the UK.

Sana Hafeez, 28, from Pakistain-administered Kashmir
...a disputed territory lying between India and Pakistain. After partition, the Paks grabbed half of it and call it Azad (Free) Kashmir. The remainder they refer to as "Indian Occupied Kashmir". They have fought four wars with India over it, the score currently 4-0 in New Delhi's favor. After 72 years of this nonsense, India cut the Gordian knot in 2019, removing the area's special status, breaking off Ladakh as a separate state, and allowing people from other areas to settle (or in the case of the Pandits, to resettle) there....
, had hardly started the 10th grade when her family arranged her engagement to her British-born cousin Muhammad Bilal Choudhary.
Continued on Page 49
Posted by: trailing wife || 07/11/2021 00:00 || Comments || Link || E-Mail|| [59 views] Top|| File under:
Who's in the News
42
[untagged]
5
Taliban
4
Govt of Iran
4
Islamic State
4
Human Trafficking
3
Antifa/BLM
2
Govt of Pakistain Proxies
2
Commies
2
Govt of Iran Proxies
2
Govt of Syria
1
Govt of Sudan
1
[untagged]
1
Hamas
1
Hezbollah
1
Devout Moslems
1
Arab Spring
1
Lashkar e-Taiba
1
al-Shabaab (AQ)
1
Govt of Iraq
Bookmark
E-Mail Me
The Classics
The O Club
Rantburg Store
The Bloids
The Never-ending Story
Thugburg
Gulf War I
The Way We Were
Bio
Merry-Go-Blog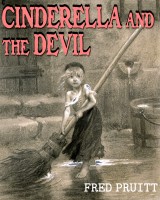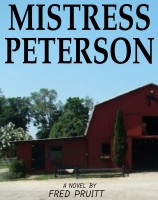 On Sale now!


A multi-volume chronology and reference guide set detailing three years of the Mexican Drug War between 2010 and 2012.

Rantburg.com and borderlandbeat.com correspondent and author Chris Covert presents his first non-fiction work detailing the drug and gang related violence in Mexico.

Chris gives us Mexican press dispatches of drug and gang war violence over three years, presented in a multi volume set intended to chronicle the death, violence and mayhem which has dominated Mexico for six years.
Click here for more information


Meet the Mods
In no particular order...


Steve White
Seafarious
Pappy
lotp
Scooter McGruder
john frum
tu3031
badanov
sherry
ryuge
GolfBravoUSMC
Bright Pebbles
trailing wife
Gloria
Fred
Besoeker
Glenmore
Frank G
3dc
Skidmark
Alaska Paul



Better than the average link...



Rantburg was assembled from recycled algorithms in the United States of America. No trees were destroyed in the production of this weblog. We did hurt some, though. Sorry.
54.174.225.82

Help keep the Burg running! Paypal: