-Lurid Crime Tales-
Illinois Governor Under Pressure to Declare 'State of Emergency' over Chicago Gun Crime
[Breitbart] Chicago community leaders are pressuring Illinois Gov. J.B. Pritzker (D) to declare a "State of Emergency" regarding the city's gun crime.

Breitbart News reported nearly 100 people were shot Friday night, July 2, through Monday, July 5, in Mayor Lori Lightfoot's (D) Chicago. That weekend violence followed a Thursday in which 32 people were shot, including a one-month-old girl.


Well, she shouldn't a pulled a 9


On July 7, 2021, the Chicago Tribune noted that 2,021 people had been shot in Chicago so far this year. That figure represents 164 more people than were shot during the same time frame in 2020.

ABC 7 points out that community leaders are urging Gov. Pritzker to declare a "State of Emergency," which will allow the city to "receive more funding" as the violence rages.

Father Michael Pfleger is also pushing for Chicago to work with surrounding communities via one overarching plan against gun crime.

Pfleger said, "We need emergency funds; we need emergency action. And the action is this comprehensive approach because what we're doing is obviously not working."

Pritzker's office indicated the Governor is treating gun violence "as a public health crisis," and he plans to continue doing so.
Posted by: Besoeker || 07/10/2021 00:42 || Comments || Link || E-Mail|| [300 views] Top|| File under:
Golf pro killing suspect is rapper who was busted for DUI after murders
[NYPOST] The man charged with fatally shooting pro golfer Gene Siller during a triple-homicide spree in Georgia is an aspiring rapper who had been jugged
Keep yer hands where we can see 'em, if yez please!
for DUI hours later — only to be freed before cops put two and two together. Bryan Rhoden — a 23-year-old rapper known as "B. Rod" — was finally busted for the slayings Thursday and charged with three counts of murder after Saturday's bloody spree, which ended at the upscale Atlanta-area Pinetree Country Club.

Police say his first two victims — Henry Valdez, 46, and Paul Pierson, 76 — were found dead in the back of Pierson's Dodge Ram 3500 pickup truck, where they had been bound and gagged, at the golf course.

Siller, a 46-year-old father of two who was also the club's director, was then

bumped off

when he stumbled across the scene and "witnessed an active crime taking place," police say.

Within hours of the triple homicide, the young rapper was picked up around 25 miles away for a slew of driving offenses, including DUI, driving without insurance and providing false ID, jail records show.

He was booked by the Chamblee Police Department at 2 a.m. Sunday — then released at 8:35 p.m. Tuesday, the records show.

Rhoden was still in Chamblee when he was arrested for the slayings Thursday, said Cobb County Police Chief Tim Cox.
Posted by: Fred || 07/10/2021 00:00 || Comments || Link || E-Mail|| [209 views] Top|| File under:
Texas to be first state to make buying sex a felony
[JustTheNews] A new law that goes into effect Sept. 1 will make Texas the first state to punish sex buyers with a felony.

HB 1540 was filed by state Rep. Senfronia Thompson (D-Houston). It passed both chambers of the state legislature and was signed into law by Gov. Greg Abbott

... governor of Texas. Abbott is a Republican. His 2014 Dem opponent, state senatrix Wendy Davis, thought the absolute, most pressing, most important issue facing the state was abortion. Abbott beat the pantyhose off her. His 2018 opponent, Lupe Valdez didn't dwell too heavily on abortion, but she lost too...
The new law creates a separate offense for buying sex and raises the penalty to a state felony subject to jail time. It expands first-degree felony human trafficking to include certain actions related to obtaining victims from shelters or certain residential facilities. It also requires the state to deny some alcoholic beverage licenses and permits if drink solicitation occurs. It also amends provisions governing common nuisance lawsuits relating to prostitution and illegal massage operations, and amends provisions on civil racketeering relating to human trafficking.

The bill also includes a trespassing offense for those who traffic through a residential treatment center. Traffickers are targeting these centers, the House Research Organization bill analysis states, in order to lure and recruit children. The bill gives law enforcement "another tool to combat this through the trespassing statute and by expanding child safety, drug-free, and gang-free zones," it states.
Posted by: Skidmark || 07/10/2021 00:00 || Comments || Link || E-Mail|| [322 views] Top|| File under: Human Trafficking
-Great Cultural Revolution
Washington Post Warns: Calling Food 'Exotic' Reinforces Xenophobia, Racism
[BREITBART] Referring to food as "exotic" creates distance between individuals and groups and "reinforces xenophobia and racism," according to a recent Washington Post article which, instead, suggests people ask themselves why they are unfamiliar with certain foods and question their willingness to change that.
I was once stationed in Northern Thailand. I lived in a little house up on posts to keep the snakes out. My landlady welcomed me when I moved in with a home-cooked meal. There was a really tasty omelette, some tam som, and a bowl of beetle soup. The tam som looked like cole slaw. I didn't think it was exotic until it scorched my gullet. I knew the beetle soup was exotic; it's not something you're offered routinely here in pizza-and-tacos land. I also ate most of it to be polite.
The Thursday article, written by the paper's food section staff writer, Daniela Galarza, and titled "Stop calling food 'exotic,'" begins by quoting a couple who praised Afghan restaurants and referred to the cuisine served as "exotic," in an old Post essay.
When I was stationed in Vietnam, I liked most of the food. Thit bo xau han tay is merely beef and onions. There were about a dozen different types of rice; none of it that I saw was brown, but I liked them all. On the other hand, I considered fermented duck eggs "exotic." I couldn't get past the smell.
Though she admitted the couple "meant no harm," their use of the term "exotic" indicates that they see the world through a "presumptive Anglocentric perspective," according to Galarza.
More like a European perspective. I like coq au vin and Jaegerschnitzel and borscht and pirozhki (most of them, anyway). I love souvlaki, but I don't like tzatziki.
After receiving letters from readers critical of her inclusion of "exotic" spices and ingredients in her "Eat Voraciously" food-themed newsletter, she claimed the word hit her "like a slap," leading her to conclude that it has lost its essential meaning.
I like satay, even though it's "exotic." In Indonesia they use peanut butter when whuppin' up some barbecue sauce. The fact that it's "exotic" doesn't mean it's bad, or not tasty. It's not routine. Tacos used to be exotic. Spaghetti used to be exotic.
"What's 'exotic' to you isn't 'exotic' to my neighbor, might not be 'exotic' to my mom, probably wouldn't be 'exotic' to my best friend," she wrote.


Creole cooking is European-descended, but I'm not fond of crawdads, exotic or not, and when I've "blackened" something that means I burned it. My father liked crawdads. He also ate ramps, and pickled pigs' feet, which aren't exotic, but which I've never tasted in my entire life. The smell, again.


She also claimed that use of the term, particularly regarding food, "indirectly lengthens the metaphysical distance between one group of humans and another, and, in so doing, reinforces xenophobia and racism."


Likewise my grandfather, the one from Italia, used to catch sparrows and eat them. I wouldn't, because to me they're cute little birdies. In Italy they're poor man's ortolans. The first time I saw him use chicken feet to make spaghetti sauce I laughed my eight-year-old butt off. Too exotic for my tastes now, but I ate it way back then.


Galarza then quotes Chandra D. L. Waring, professor of sociology at the University of Massachusetts Lowell, who claimed that the term is only used to describe something non-white.


I like lots of Indian food, even though it is "exotic," in the sense of unfamiliar, not on the sense of non-white. You don't get much whiter than lutefisk, but I find it pretty exotic. Confusing the terms "exotic" and "non-white" is something for a mind with nothing better to do with its time. Or maybe for someone who needs something to bitch about to show his/her/its superiority to the rest of us unwashed clods.
Posted by: Fred || 07/10/2021 00:22 || Comments || Link || E-Mail|| [266 views] Top|| File under:
Bug experts get rid of the name 'gypsy moth'
[Daily Mail, Where America Gets Its News] Entomological Society of America is looking for a new name for the insect


President said it was an 'ethnic slur' that had been rejected by Romani people


She also argued that 'no one wanted to be associated with an invasive pest'
Maybe we should just call it the Rose Lee Moth and everybody will know what we meant?
Posted by: Fred || 07/10/2021 00:00 || Comments || Link || E-Mail|| [258 views] Top|| File under:
Kamala Harris' Stepdaughter Ella Emhoff Makes Her High-Fashion Runway Debut in Paris
[BREITBART] Being second daughter has its perks. President Kámala Harris
Former Oakland mayor Willie Brown's former mistress, then a senatrix from California, and then a former 2020 Dem presidential hopeful. She dropped out because she was polling in negative numbers because of racism. Her father is a Marxist professor emeritus at Stanford and her mother is an Indian of the Hindoo tribe. She is reputedly the proud descendant of a long line of women. Joe Biden picked her for her skin tone, feeling she could also bring in the Native American, women's, and bimbo votes. She's an outstanding exemplar of the Peter Principle, proudly displaying her level of competence in her handling of the Biden Border Surge
' stepdaughter Ella Emhoff made her debut on the French high-fashion scene in

Gay Paree

on Wednesday. Emhoff walked the runway for the fashion company Balenciaga in its first haute couture show since 1967.

"Balenciaga couture, thank you/congrats to @demnagvasalia and the whole Balenciaga team truly amazing," the 22-year-old model wrote on Instagram. Emhoff added several photos of her getup for the runway walk featuring the idiosyncratic and gender-fluid designs of the fashion house.


As any fool can see, she got the job because she's ever so much better looking than any of my granddaughters or your homely kids.
Posted by: Fred || 07/10/2021 12:59:09 AM || Comments || Link || E-Mail|| [349 views] Top|| File under:
Make a Plan
In the United States, you dial 911 only for an emergency. Here is a list of emergency numbers for people traveling abroad. OCONUS Emergency Contact Link.

Bonus link #1: Websites of U.S. Embassies, Consulates, and Diplomatic Missions along with addresses and contact information.

Bonus Link #2: The MAPSHOP. Paper maps (just in case), and where to buy them in advance of your departure.

Bonus Link #3: Carrying large sums of cash can be problematic. Here is a link where Pre-Paid charge cards can be purchased.

Bonus Link #4: Political and economic situations overseas can go South rapidly. Monitor what is going on in your destination for at least a couple of weeks prior to departure. This is a link to the US State Department Travel Advisory Web Site.

Bonus Link #5: Becoming ill overseas and requiring emergency treatment, personal evacuation or evacuaction of remains back to the States can be very expensive. Here is a link to some travel insurance providers. Your travel agency can provide additional carriers.

Lastly, share a copy of your itinerary, daily schedule, hotels, mode of travel, cities, people visited if any, etc. with a relative or trusted agent back home. Don't forget to bring along a copy of your medical prescriptions and foto copies of your US Passport and credit cards. A good rule of thumb is to make sure your US Passport does not expire for at least six months after your travel departure date.


Posted by: Besoeker || 07/10/2021 00:00 || Comments || Link || E-Mail|| [240 views] Top|| File under:
-Land of the Free
Tennessee farmer wins injunction against USDA in race-based loan forgiveness program
[Just The News] A federal judge in Tennessee has ruled in favor of a Tennessee farmer, granting an injunction against the U.S. Department of Agriculture in its effort to grant federal loan forgiveness to only "non-whites."

The Southeastern Legal Foundation and the Mountain States Legal Foundation joined to represent Union City farmer Robert Holman as he challenges a provision in the American Rescue Plan Act (ARPA) that allows for automatic loan forgiveness up to 120% of the federal loan for farmers or ranchers who are "socially disadvantaged," which is defined as "Black, American Indian/Alaskan Native, Hispanic, or Asian, or Hawaiian/Pacific Islander."

The legal ruling estimated while there was not a cap on the amount of loans that could be granted, $3.8 billion had been allocated to the program and, without an injunction, those funds might be gone before the case is resolved.

A case in Wisconsin granted a temporary restraining order against the USDA loan program, but Thursday's ruling from U.S. District Judge S. Thomas Anderson created an injunction against the USDA, halting the distribution of funds through the program until the case is fully resolved.

"The reason that is so vital is then the USDA cannot spend all the money and come to court and state that this is now a moot point," said Braden Boucek, director of litigation for the Southeastern Legal Foundation. "Now the government will have to bring new information to show that it has the legal basis to do this, and this is the only way to remedy it."

Anderson took the Wisconsin case into account in his ruling, along with similar cases against the USDA in Texas and Florida, and the case of Tennessee restaurant owner Antonio Vitolo, owner of Jake's Bar and Grill in Harriman.

Vitolo also was granted an injunction related to an ARPA initiative aimed at minority restaurant owners.
Posted by: Besoeker || 07/10/2021 00:36 || Comments || Link || E-Mail|| [56 views] Top|| File under:
Caribbean-Latin America
Update - Two US fellas involved in Moïse shooting claim to be translators hired by 'Mike'
[MAIL] Two US citizens arrested over the assassination of Jovenel Moïse have allegedly claimed they were hired as translators in a plot to arrest the Haitian president but not to kill him.
"we were working for the real President, Stacey Abrams"
Haitian-born American citizens James Solages, 35, and Joseph Vincent, 55, are said to have confessed to being involved in Wednesday's early morning raid that left Moïse dead and his wife fighting for her life.

Vincent allegedly claimed the plot was orchestrated by a foreigner named 'Mike' who spoke English and Spanish, they planned to take Moïse to the National Palace and the plot was devised over the course of a month in a hotel in Pétion-Ville.

Deputy justice of the peace Judge Clément Noël told Le Nouvelliste the two men, who both live in Florida, said 'the mission was to arrest President Jovenel Moïse, within the framework of the execution of a mandate of an investigating judge and not to kill him.'

Solages said he 'found this job on the internet', Noël told the outlet.
Posted by: Besoeker || 07/10/2021 07:45 || Comments || Link || E-Mail|| [279 views] Top|| File under:
46 foreign recon birds spotted near Russian borders
Direct translation via Google Translate. Edited.


[REGNUM] A total of 46 foreign reconnaissance aircraft approached the state border of Russia during the week. This was reported on July 9 by the official publication of the Ministry of Defense "Krasnaya Zvezda".

Also during the week, five foreign drones were recorded carrying out aerial reconnaissance along the Russian borders.

All of these objects were reportedly accompanied by Russian radar stations. In order to prevent the violation of the state border, fighters from the air defense forces on duty rose into the sky four times.

According to the Ministry of Defense, there were no violations of the airspace of the Russian Federation in any of the episodes.



Posted by: badanov || 07/10/2021 00:00 || Comments || Link || E-Mail|| [208 views] Top|| File under:
Economy
'I had to take off my $800 sneakers and cut my own grass': Mass labor shortage in the exclusive Hamptons leaves the rich to cut their own lawns, do their own laundry and even paint their own nails
[Daily Mail, where America gets its news]
Mass labor shortage has left the privileged residents of the Hamptons fending for themselves


As real estate skyrockets, summer workers are having difficulty finding rentals for the season, leaving restaurants and shops shorthanded


Other factors include a sweeping ban on J-1 work visas in 2020 and reluctance for hospitality staff to re-enter the industry after the pandemic


According to a Joblist survey, hospitality jobs are unpopular, with 38% of former hospitality workers saying they're not considering returning


In addition, residents have had to lower their beauty standards due to salons being shorthanded, having to go without a visit to their local salon


'Everyone's going for the natural look this year. If you see unpainted nails, you know they just can't get an appointment,' one resident told Vanity Fair
Posted by: Skidmark || 07/10/2021 00:46 || Comments || Link || E-Mail|| [343 views] Top|| File under:
Syria-Lebanon-Iran
Loud blast in Tehran caused by 'unknown object,' none hurt
Possibly something overheating or worn out equipment giving up. Possibly Mossad having their little joke...
Update at 11:35 p.m. ET per Skidmark's link in comments: Just a stun grenade, so moving article to Page 3: Non-WoT.

[IsraelTimes] Explosion said to occur in a park, with no damage to property.

A large explosion shook Tehran on Friday night, with the cause not immediately clear.



Rooters

quoted state television


... and if you can't believe state television who can you believe?


as saying "an unknown object went kaboom!" in a park, without causing damage or casualties.

Firefighting teams were dispatched to the scene.

Monday saw

a kaboom

outside Tehran, reportedly at a state-owned warehouse. The site was near factories of several major companies.

Numerous explosions have been reported over the past few years in complexes vital to Iran's nuclear program and its energy and military sectors, notably including alleged sabotage at the Natanz nuclear plant.

Earlier Friday Iran's railroad system came under cyberattack, with hackers posting fake messages about alleged train delays or cancellations on display boards at stations across the country. The semi-official Fars news agency reported that the hack led to "unprecedented chaos" at rail stations.
Posted by: trailing wife || 07/10/2021 00:23 || Comments || Link || E-Mail|| [308 views] Top|| File under:
Who's in the News
35
[untagged]
6
Taliban
5
Islamic State
4
Govt of Iran
3
Govt of Iran Proxies
2
Arab Spring
2
Govt of Syria
1
Tin Hat Dictators, Presidents for Life, & Kleptocrats
1
[untagged]
1
al-Nusra
1
Antifa/BLM
1
Fulani Herdsmen (Boko Haram)
1
Govt of Pakistan
1
Human Trafficking
1
Sublime Porte
Bookmark
E-Mail Me
The Classics
The O Club
Rantburg Store
The Bloids
The Never-ending Story
Thugburg
Gulf War I
The Way We Were
Bio
Merry-Go-Blog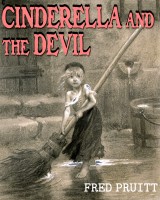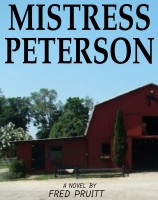 On Sale now!


A multi-volume chronology and reference guide set detailing three years of the Mexican Drug War between 2010 and 2012.

Rantburg.com and borderlandbeat.com correspondent and author Chris Covert presents his first non-fiction work detailing the drug and gang related violence in Mexico.

Chris gives us Mexican press dispatches of drug and gang war violence over three years, presented in a multi volume set intended to chronicle the death, violence and mayhem which has dominated Mexico for six years.
Click here for more information


Meet the Mods
In no particular order...


Steve White
Seafarious
Pappy
lotp
Scooter McGruder
john frum
tu3031
badanov
sherry
ryuge
GolfBravoUSMC
Bright Pebbles
trailing wife
Gloria
Fred
Besoeker
Glenmore
Frank G
3dc
Skidmark
Alaska Paul



Better than the average link...



Rantburg was assembled from recycled algorithms in the United States of America. No trees were destroyed in the production of this weblog. We did hurt some, though. Sorry.
34.229.63.215

Help keep the Burg running! Paypal: