-Lurid Crime Tales-
Geraldo Rivera applauds Bill Cosby's release after being 'unjustly convicted,' suggests Weinstein could be next
[Washington Examiner] Geraldo Rivera approved of Bill Cosby's release from prison after "grotesquely unfair" proceedings, adding that Harvey Weinstein may be next.

Rivera, an attorney, said he wrote a note to himself in 2018 describing Cosby as a "sexual predator who left a trail of human misery and despair" while predicting that "his conviction will be overturned" because the judge "went way over the line in allowing unrelated victim testimony."

"What they did to this guy was mob justice," he said on Fox News's America Reports with John Roberts and Sandra Smith. "First of all, the former state [district attorney] promised that they would not bring a criminal case against him if he testified in a civil deposition. That was an express agreement that he had with the former district attorney. That's No. 1. No. 2, to bring in five unrelated victims to testify against him was so grotesquely unfair that it just seemed to me that this was mob justice."

"How is he going to get back these two years that he has lost?" Rivera asked, adding, "This never should have happened."

When asked by John Roberts about how the accusers will get a sense of justice, Rivera said, "Our hearts go out to these victims."
Posted by: Besoeker || 07/04/2021 00:38 || Comments || Link || E-Mail|| [181 views] Top|| File under:
-Great Cultural Revolution
Vanessa Williams to Sing 'Black National Anthem' at Capitol Fourth Celebration
[National Review] American actress and singer Vanessa Williams will perform the song "Lift Every Voice and Sing," which has become known as the "black national anthem," at the annual A Capitol Fourth televised celebration.

Williams told the Associated Press that she will be honoring both the nation's independence day and Juneteenth, which recognizes the anniversary of the liberation of the last slaves in the United States, at the show.

"It's in celebration of the wonderful opportunity that we now have to celebrate Juneteenth. So we are reflective of the times," she said.

President Biden recently signed a law designating Juneteenth as a federal holiday. Long a day mainly observed in the African-American community and regionally in the South, Juneteenth was elevated to the national level to commemorate the eradication of slavery.
Posted by: Besoeker || 07/04/2021 07:54 || Comments || Link || E-Mail|| [213 views] Top|| File under:
'Proud' to be American? Students struggle to answer
[FOXNEWS] Students and other young people walking around the Georgetown area of Washington, D.C., struggled to say whether they were "proud" to be American ahead of 4th of July weekend.

Ophelie Jacobson, a

news hound

with Campus Reform — a conservative news site and higher-education watchdog — walked around Georgetown asking young people in the area whether they were proud to be American and whether the United States is the greatest country in the world.

"I feel sorry for those young students," Lily Tang Williams, an American citizen who immigrated from China, told "Fox & Friends" on Saturday in response to the video. "They remind me of my past, living in communist China for 23 years, and I was indoctrinated to believe everything the government told me and that Chairman Mao [Zedong] told me."

Williams added that "there are millions of people who would like to switch places with them."

In the Campus Reform video, one woman Jacobson interviewed says she feels "embarrassed to be an American every day" when asked whether she was proud to be an American.

"I think a lot of things about this country are really embarrassing, just like...racist history, colonization, and even currently with what's going on with the cops," she says in the video.

Another woman echoed that sentiment, saying that "a lot of times, it's just embarrassing" to be American because the country claims "to support everyone, but...we continue to support Israel, which [is] dislocating quite a few Paleostinian people."

Another said the U.S. economy "just cares about money" rather than people.
Ummm... Economies are about money, goods, and services, not people.

None of the people interviewed in the video would say the United States is the "greatest country in the world," but none named another "better country than the United States."


I can see why. The United States is the home of the Democratic Party, which has given us things like the spoils system and gerrymandering. John C. Calhoun was a Dem. So was Woodrow "He Kept Us Out of War" Wilson. Dems started the Civil War. They founded and manned the Ku Klux Klan after they lost. Strom Thurmond, Robert Byrd, and George Wallace were Dems. Boss Tweed ran Tammany Hall for years until the Republican Thomas Nast finally ridiculed him into jail for awhile, until he "escaped," to die a few years later on the run. He was a Dem. The mayors of Chicago have been uniformly Dem since 1931. Who could be proud of that?


One said a "tiny European country that's thriving" might be better than America while another said, "Europe," and several interviewees said they would be willing to give up their U.S. citizenship.


There's a way to solve the immigration problem: If a potential immigrant from some "tiny European country that's thriving," like maybe Moldova or Luxembourg or Russia, wants to become a citizen, all he has to do is find an American nitwit to trade passports and he's in.


Some of the interviewees also said their college educations influenced how they view the United States.


I am ever so surprised.


"I'm from Georgia, and I never would have learned had I not taken those classes, just about the way the justice system works and zoning laws and I think college really opened my eyes to a lot of these things," one of the women in the video, who told Jacobson she went to American University in D.C., said.

The United States turns 245 years old on Sunday when Americans will celebrate U.S. independence on July 4.
Posted by: Fred || 07/04/2021 00:00 || Comments || Link || E-Mail|| [173 views] Top|| File under:
Ohio private school EXPELS students because their moms launched campaign against woke curriculum
[Daily Mail, Where America Gets Its News] Columbus Academy sent a letter to two parents Andrea Gross and Amy Gonzalez informing them their three children will not be reenrolled at the school


It said Gross and Gonzalez leveled 'false and misleading attacks' on the school and its leadership through their 'inflammatory' campaign


This included claims students were subjected to bomb sniffing dogs and apparent plans to withhold tuition fees until the school met their demands


The school said they breached their contract to nurture a 'positive and constructive working relationship' with the school


The two moms slammed the school for punishing their kids for their activism


They founded the Pro-CA Coalition, campaigning against what they say is 'political extremism and a culture of fear and administration' at the school
Posted by: Fred || 07/04/2021 00:00 || Comments || Link || E-Mail|| [154 views] Top|| File under:
-Land of the Free
Prepare for mandatory COVID vaccines in September, Army tells commands
[Army Times] The Army has directed commands to prepare to administer mandatory COVID-19 vaccines as early as Sept. 1, pending full Food and Drug Administration licensure, Army Times has learned.

The directive came from an execute order sent to the force by Department of the Army Headquarters.

Army Times obtained a portion of a recent update to HQDA EXORD 225-21, COVID-19 Steady State Operations.

"Commanders will continue COVID-19 vaccination operations and prepare for a directive to mandate COVID-19 vaccination for service members [on or around] 01 September 2021, pending full FDA licensure," the order said. "Commands will be prepared to provide a backbrief on servicemember vaccination status and way ahead for completion once the vaccine is mandated."


Posted by: Besoeker || 07/04/2021 09:44 || Comments || Link || E-Mail|| [129 views] Top|| File under:
'A Win for Election Integrity': Supreme Court Hands Democrats a Big Loss
[Townhall] The Supreme Court
...the political football known as The Highest Court in the Land, home of penumbrae and emanations...
upheld Arizona's voting law that cracks down on ballot harvesting and takes aim at mail-in ballot fraud, despite a challenge from the Democratic National Committee (DNC (If you're white you ain't right!)
...Democrat National Committee, where all those off-the-wall talking points we hear as news stories originate...
). The high court ruled that the reforms in Arizona's law do not violate the Voting Rights Act (VRA). Chief Justice Roberts and Justices Alito, Kavanaugh, Gorsuch, Thomas, and Barrett sided with Arizona Attorney General Mark Brnovich, while Justices Kagan, Breyer, and Sotomayor said that the law violates Section 2 of the VRA.

"The present dispute concerns two features of Arizona voting law, which generally makes it quite easy for residents to vote. All Arizonans may vote by mail for 27 days before an election using an 'early ballot,'" Justice Alito wrote for the majority opinion. "The regulations at issue in this suit govern precinct based election-day voting and early mail-in voting. Voters who choose to vote in person on election day in a county that uses the precinct system must vote in their assigned precincts. If a voter goes to the wrong polling place, poll workers are trained to direct the voter to the right location...In light of the principles set out above, neither Arizona's out-of-precinct rule nor its ballot-collection law violates [section 2] of the VRA. Arizona's out-of-precinct rule enforces the requirement that voters who choose to vote in person on election day must do so in their assigned precincts. Having to identify one's own polling place and then travel there to vote does not exceed the 'usual burdens of voting.'"

While the Supreme Court sides with common-sense voting reforms, the Biden administration, the same old faces in slightly different places, the same old ideas, the same old graft
...knaves, footpads, and adjusters employed by the Biden Crime Family. They leave a trail of havoc everywhere they turn their attention, be it the nation's borders, the Keystone XL Pipeline, or epidemics, sometimes on purpose, most times through sheer arrogant ineptitude. They learnt this stuff in college, you know...
is suing Georgia for the newly-enacted voting law that also aims to crack down on fraud while expanding access to the ballot box.
Posted by: trailing wife || 07/04/2021 07:41 || Comments || Link || E-Mail|| [128 views] Top|| File under:
China-Japan-Koreas
Former Police Officer Recounts Witnessing 'Industrialized' Organ Harvesting in China
[ET] At the sound of gunshots, prisoners fell lifeless to the ground. Their bodies, still warm, were carried to a nearby white van where two white-clad doctors awaited. Behind closed doors, they were cut open, the organs carved out for sale on the transplant market.

The grisly scene, which sounds more like the plot of a horror movie, took place in China more than 20 years ago at the direction of state authorities. It was witnessed by Bob (pseudonym), then a police officer who provided security at the execution sites where death-row prisoners were executed.

"The harvesting of death-row prisoners' organs was an open secret," Bob, a former public security officer from central China's Zhengzhou City who is now based in the United States, told The Epoch Times in an interview.

Bob described being an unwitting participant in an "industrialized" supply chain that converted living humans into products for sale in the organ trade. The players in this macabre industry include the judicial system, police, prisons, doctors, and the Chinese Communist Party (CCP) officials who issue the directive.

The former officer used a pseudonym in sharing his experience to protect his safety. The Epoch Times has verified his police ID and other personal information.
Posted by: Besoeker || 07/04/2021 01:02 || Comments || Link || E-Mail|| [119 views] Top|| File under:
Cyber
'Weak against Putin': Biden is slammed for slow response to Friday's global cyberattack that has affected at least 1,000 US firms after saying he will decide on July 4 if Russia and Putin are to blame
[Daily Mail, where America gets its news]
The president told reporters Saturday that it is not yet clear who is behind the latest cybersecurity breach to strike American businesses


He warned the US 'will respond' if it is tied to Russian President Vladimir Putin


Biden said he will know more Sunday when he is briefed by US intelligence


A mass cyberattack hit at least 1,000 US firms in the run-up to July 4 weekend


Security firm Huntress said Russia-linked REvil cyber gang was to blame


It's the latest in a string of attacks on US companies from cyber criminal groups thought to be based in Russia


Colonial Pipeline was forced to shutter following a breach in May cutting of fuel along one of the nation's biggest pipelines and sparking a fuel crisis


The US's biggest beef supplier JBS was hacked weeks later - also by REvil


Biden warned Putin at the Geneva Summit last month there would be consequences if ransomware attacks continued to hit the US
Posted by: Skidmark || 07/04/2021 10:10 || Comments || Link || E-Mail|| [218 views] Top|| File under:
The Grand Turk
Israeli said booted from Turkey for blowing nose on banknote
Lèse majesté. But the tale has an unexpected twist, dear Reader — read on and see.

[IsraelTimes] Tourist briefly detained then deported for 'insulting the symbols of state

illusory sovereignty

,' according to Ottoman Turkish media.

An Israeli citizen was deported from The Sick Man of Europe Turkey

...the occupiers of Greek Asia Minor...
after a video of him blowing his nose with a banknote circulated online, according to local media.

The man, identified in reports as Mohamad Nader Badarneh, an Arab citizen of Israel, was seen wiping his nose with a 20 Ottoman Turkish Lira note in an Istanbul restaurant, in a video he apparently shared on his social media, according to the Ottoman Turkish Independent newspaper (in Ottoman Turkish).

On Friday, a day after the video was posted, he was detained by police on the charge of "insulting the symbols of state

illusory sovereignty

," according to the report.

Some local reports said the video was attempting to make fun of the Ottoman Turkish Lira which had been hit by double-digit inflation, exacerbated by the COVID-19 pandemic.

Badarneh was later deported back to Israel according to the reports.

There was no immediate comment from Israeli officials on the matter.

Posted by: trailing wife || 07/04/2021 01:43 || Comments || Link || E-Mail|| [82 views] Top|| File under: Sublime Porte
Government Corruption
Taxpayer waste? Feds spend $400k 'to build a robust theory of carpooling'
[Just The News] This week's award goes to the National Science Foundation for two identical grants totaling $400,000 for research "to build a robust theory of carpooling."

The grants were awarded to the University of Illinois at Urbana-Champaign and Penn State University.

"This NSF grant will contribute to the sustainability of the nation's future green transportation by exploring the dynamics of carpooling in urban transportation systems, considering that an individual's choice to use a carpooling service depends on how many others choose to do so as well," according to the award abstract.

The research is premised on the assumptions that carpooling will have benefits for both the natural and social environments.

"Improving carpool options," according to the grant summary, can "improve environmental outcomes, by reducing vehicle travel, and social equity, by providing reasonable travel times to those who cannot buy or drive a car but who do not live close to convenient transit options."
Posted by: Besoeker || 07/04/2021 04:56 || Comments || Link || E-Mail|| [120 views] Top|| File under:
Iraq
Deralok hydropower plant to be online by end of the year
That help with the fussing.

[Rudaw] Construction of the Deralok Hydropower Plant in Duhok province is expected to be completed by the end of the year, adding another 37 MW into the Kurdistan Region's power grid, which is unable to keep up with demand, leaving people suffering without electricity in sizzling summer temperatures.

"This project is scheduled to be completed by the end of the year. The plant will generate 37 megawatts of electricity. The power from this project will be added into the national power grid and distributed to the provinces of the Region," said Minister of Electricity Kamal Mohammed.

The power plant is located in Duhok's Rashava valley, two kilometres from Deralok sub-district, where electricity shortages are a problem in the hot summer.

"It's so hot. There's no stability in the national power, unlike in previous years. Generators do not provide electricity until an hour after the national power outage," said Adnan Hassan, who lives in Deralok.

"We have 10 to 12 hours of national power per day. The generator's power is poor. People are complaining a lot these days. We're struggling with shortages of electricity. This has an impact on the life of people," said Rojhat Mohammed, another Deralok resident.

According to the Kurdistan Regional Government's Ministry of Electricity, demand is at least 4,500 MW in summer. Currently, they are only producing 3,300 MW with power plants are not operating at full capacity. The biggest problem is lack of fuel.

The Deralok hydropower plant, costing $129 million, is financed by the Japan International Cooperation Agency (JICA).

It will be able to keep producing power even when water levels drop.

"Nearly 40 gates have been installed to control the flow of water so the turbine keeps working when the water level drops. As the amount of water reduces, the performance of the turbine will decrease, but it will never stop operating," said project manager Hassan Hirori.

The Kurdistan Region has chronic electricity shortages, unable to keep up with rising demand. In addition to increasing generation capacity with new power plants like Deralok and the Khabat thermal plant that came online last year, the government is rolling out a smart metering program to control demand and end theft.

Iraq suffered a nearly nationwide blackout on Friday, leaving people without power as during a heat wave that sent temperatures over 50 degrees Celsius. The Muthanna electricity directorate said there was a "complete collapse of the system as a result of a technical glitch." Poor government delivery of services, rampant corruption, terror attacks on the power grid, and Iran's recent cuts of electricity and gas exports because of unpaid bills have all contributed to Iraq's power shortages.

Posted by: trailing wife || 07/04/2021 00:00 || Comments || Link || E-Mail|| [146 views] Top|| File under:
Olde Tyme Religion
Gay men not qualified for ministry, Presbyterian Church in America votes
[WASHINGTONTIMES] The conservative Presbyterian Church in
America voted Thursday to disqualify all gay men from serving in its ministry.

The 1,400-400 vote to change its governing document came at the denomination's 48th General Assembly, held this week in St. Louis.

The rule change, known as "Overture 23," will go to local church bodies known as "presbyteries" for a vote before a second round of convention balloting next year that would place the language in the denomination's "Book of Church Order," which governs PCA practice.
Posted by: Fred || 07/04/2021 00:00 || Comments || Link || E-Mail|| [104 views] Top|| File under:
Science & Technology
U.S. Army conducts airdrop tests of new Infantry Squad Vehicle at Ft. Bragg
[DefenceBlog] The U.S. Army is operationally testing the new Infantry Squad Vehicle (ISV) at Fort Bragg, North Carolina.

According to a recent service news release, Soldiers from the 2nd Battalion 325th Airborne Infantry Regiment (2-325 IN), 2nd Brigade Combat Team, 82nd Airborne Division teamed up with the Airborne and Special Operations Test Directorate to conduct airdrop certification testing of the ISV.

"The ISV gives Parachute Riggers the opportunity to support the Light Infantry with fast easy rigging and delivery to the drop zone," said James Cochran, ABNSOTD test officer.

Cochran said the ISV provides mobility for a nine-Soldier Infantry squad and their equipment to move around the close battle area.

"Airdrop certification testing supports future testing requirements of a Light Infantry squad vehicle at Fort Bragg," said Cochran.

"Testing determined the ISV is effective and suitable for Infantry squad equipped with to perform low-velocity airdrops as well as airdrops utilizing the dual row airdrop system with the ISV."

The ISV was delivered by standard low-velocity from U.S. Air Force C-130 and C-17 aircrafts, while also being successfully delivered by standard dual row airdrop system from the C-17.


More at the link
Posted by: badanov || 07/04/2021 07:44 || Comments || Link || E-Mail|| [131 views] Top|| File under:
SOCOM To Test Anti-Aging Pill Next Year
[Breating Defense] WASHINGTON: Special Operations Command expects to move into clinical trials next year of a pill that may inhibit or reduce some of the degenerative affects of aging and injury — part of a broader Pentagon push for "improved human performance."

The pill "has the potential, if it is successful, to truly delay aging, truly prevent onset of injury — which is just amazingly game changing," Lisa Sanders, director of science and technology for Special Operations Forces, acquisition, technology & logistics (SOF AT&L), said Friday.

"We have completed pre-clinical safety and dosing studies in anticipation of follow-on performance testing in fiscal year 2022," Navy Cmdr. Tim Hawkins, a SOCOM spokesperson, said.

SOCOM is using Other Transaction Authority (OTA) funds to partner with private biotech laboratory Metro International Biotech, LLC (MetroBiotech) in the pill's development, which is based on what is called a "human performance small molecule," he explained.

"These efforts are not about creating physical traits that don't already exist naturally. This is about enhancing the mission readiness of our forces by improving performance characteristics that typically decline with age," Hawkins said. "Essentially, we are working with leading industry partners and clinical research institutions to develop a nutraceutical, in the form of a pill that is suitable for a variety of uses by both civilians and military members, whose resulting benefits may include improved human performance — like increased endurance and faster recovery from injury."

Hawkins said SOCOM "has spent $2.8 million on this effort" since its launch in 2018.

A "small molecule" in biology is a low molecular weight organic compound, many of which regulate biological processes and often form the basis for drugs, i.e. 'pharmaceuticals.' A 'nutraceutical,' by contrast, is "a food containing health-giving additives and having medicinal benefit," according to the Oxford Dictionary — in essence a dietary supplement.


Posted by: Besoeker || 07/04/2021 04:29 || Comments || Link || E-Mail|| [170 views] Top|| File under:
Clot risk to 18-39s from AstraZeneca vaccine is twice as high as Covid death risk, Euro study finds
[IrishExaminer] The HSE [Health Service Executive} has admitted a greater risk of blood clotting in younger people still exists for the AstraZeneca vaccine, but that risk is now outweighed by a need to speed up public vaccination.

A new modelling study


...oh lord, more models. Anybody have any idea how good —or bad — this one is? Based on similar models, Dr. Anthony Fauci, et al predicted Covid-19 would be a 1918 Flu event, or worse....

published in the European Centre for Disease Prevention and Control's (ECDC) medical journal has concluded that the dangers presented to younger people by the AstraZeneca vaccine are greater than the benefits.



The HSE said that the risk of rare blood clotting from Astrazeneca and Janssen, known as adenoviral vector vaccines, is one per 100,000 for those aged over 50, and double that, or two per 100,000 for those aged younger than 50.

However, the HSE has now said that the offer of an AstraZeneca or Johnson & Johnson jab to the younger cohort is purely voluntary.

"If someone aged 18 to 34 would prefer to get their vaccine at a HSE vaccination centre, they can wait and register online later this month," a spokesperson said. In the case of those who choose to opt for the AstraZeneca or Janssen shots, "getting either of these vaccines will mean they will be vaccinated earlier", they said, than if they wait to get the Pfizer or Moderna vaccine.

The HSE said that the risk of rare blood clotting from Astrazeneca and Janssen, known as adenoviral vector vaccines, is one per 100,000 for those aged over 50, and double that, or two per 100,000 for those aged younger than 50.


And they know how to treat, or at least ameliorate, blood clotting, right? That suggests that the riskiness of the risk is even lower than that. But the risks from other Covid-19 vaccines are even lower for the under-50s at risk from the Astrazeneca and Janssen vaccines, so as far as I can see this falls under nice to know but no need to worry.

That rare clotting, known as Thrombocytopenia Syndrome (TTS), has a case fatality rate of between 17% and 20%, it said.
Posted by: Angstrom || 07/04/2021 00:00 || Comments || Link || E-Mail|| [233 views] Top|| File under:
Who's in the News
35
[untagged]
3
al-Nusra
3
Sublime Porte
2
Islamic State
2
Govt of Syria
2
Antifa/BLM
2
Hamas
1
Ottoman Proxies
1
Boko Haram (ISIS)
1
Human Trafficking
1
Commies
1
Devout Moslems
1
Taliban
1
Pirates
1
Govt of Iran
Bookmark
E-Mail Me
The Classics
The O Club
Rantburg Store
The Bloids
The Never-ending Story
Thugburg
Gulf War I
The Way We Were
Bio
Merry-Go-Blog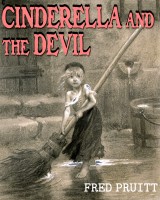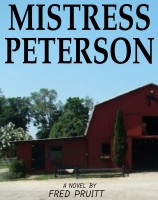 On Sale now!


A multi-volume chronology and reference guide set detailing three years of the Mexican Drug War between 2010 and 2012.

Rantburg.com and borderlandbeat.com correspondent and author Chris Covert presents his first non-fiction work detailing the drug and gang related violence in Mexico.

Chris gives us Mexican press dispatches of drug and gang war violence over three years, presented in a multi volume set intended to chronicle the death, violence and mayhem which has dominated Mexico for six years.
Click here for more information


Meet the Mods
In no particular order...


Steve White
Seafarious
Pappy
lotp
Scooter McGruder
john frum
tu3031
badanov
sherry
ryuge
GolfBravoUSMC
Bright Pebbles
trailing wife
Gloria
Fred
Besoeker
Glenmore
Frank G
3dc
Skidmark
Alaska Paul



Better than the average link...



Rantburg was assembled from recycled algorithms in the United States of America. No trees were destroyed in the production of this weblog. We did hurt some, though. Sorry.
3.235.228.219

Help keep the Burg running! Paypal: