-Lurid Crime Tales-
Boy Scouts Of America Reaches Pivotal Agreement With Victims [Fox News]
[FoxNews] The Boy Scouts of America have reached an agreement with attorneys representing some 60,000 victims of child sex abuse in what could prove to be a pivotal moment in the organization's bankruptcy case.

Attorneys for the BSA filed court papers late Thursday outlining a restructuring support agreement, or RSA, with attorneys representing abuse victims. The agreement includes both the official tort claimants committee, which is charged with acting as a fiduciary in the bankruptcy case for all abuse victims, as well as a separate plaintiffs group called the Coalition of Abused Scouts for Justice. It also includes attorneys representing local Boy Scouts councils and lawyers appointed to represent victims who might file future claims.

The Boy Scouts of America, based in Irving, Texas, sought bankruptcy protection in February 2020, moving to halt hundreds of lawsuits and create a compensation fund for men who were molested as youngsters decades ago by scoutmasters or other leaders.

But BSA attorneys have been unable to get attorneys for victims, the BSA's local councils and sponsoring organizations, and insurers to agree on a global resolution that would compensate abuse victims while allowing the Boy Scouts of America to continue operating.

The Hartford agreed to pay $650 million into the victims' trust in exchange for being released from any further obligations under policies dating to 1971. The agreement allowed The Hartford to pay a lesser amount if the BSA or the settlement trust reaches an agreement with another major BSA insurer, Century Insurance Group, and Century's settlement amount is less than two times The Hartford's, or $1.3 billion.

The Hartford settlement was roundly criticized by attorneys for abuse victims, who estimate the insurer's liability exposure at several billion dollars. They made it clear that victims would not support any plan that includes the Hartford settlement.

The Boy Scouts have said that between $2.4 billion and $7.1 billion, including insurance rights, might be available for abuse victims. Attorneys for the tort claimants committee, or TCC, have estimated the value of some 82,500 sexual abuse claims at about $103 billion.
Posted by: Ebbasing Uleregum2165 || 07/02/2021 06:57 || Comments || Link || E-Mail|| [10794 views] Top|| File under:
Ashli Babbit's Killer is a Dangerous Incompetent
Gateway photo posted last evening by our own Woodrow. Here is the link and story.


[Gateway] A picture is worth a thousand words. So these two pictures tell you two thousand words worth of Ashley Babbit's. He is demonstrably incompetent.



Shooter or not, are there more like him in there ?





Secret Service? Private security agent? Interrupted drug delivery? Dominion SW source code? Little wonder no one wishes to discuss the issue.




Posted by: Besoeker || 07/02/2021 00:00 || Comments || Link || E-Mail|| [10793 views] Top|| File under:
Judge Rules To Unseal Docs From Epstein Pal Ghislaine Maxwell; Docs Demanded Related To Any Clinton Funding
[Daily Wire] A New York federal judge ruled on Thursday to unseal court documents from Ghislaine Maxwell, an accused child sex trafficker who was the associate of sex predator Jeffrey Want Some Candy, Little Girl? Epstein

...A high class pimp financier who was alleged to maintain a stable of underage whores sex slaves who were paid big bucks to entertain the rich and/or famous. He is a registered sex offender and made att least 17 out-of-court settlements with former members of his stable, with some cases still ongoing. 2011 court docs reveal that 21 email addresses and phone numbers for Bill Clinton and an aide were found in Epstein's electronic black book, and that Clinton frequently flew with Epstein on his private plane between 2002 to 2005. But really, they were probably just discussing finance or politix or something. While getting massaged. Then things got serious, Jeff was tossed in the slammer in New York and then he killed himself. Really. That's what happened...
Judge Loretta Preska said that the release of the documents would not have an impact on Maxwell's ability to have a fair trial.

"It is not the job of the Court to police press coverage," Preska said. "Tabloid fodder doesn't diminish the importance of materials that could reasonably affect the court's decision on a motion."

"The judge also ruled that documents relating to a request from [Virginia Roberts] Giuffre for email accounts that Maxwell allegedly kept secret from the court should also be made public," the Daily Mail reported. "The documents are part of a tranche of material gradually being released by Judge Preska from the defamation case [Virginia Roberts Giuffre] filed against Maxwell in 2016 for calling her a liar."

Giuffre's legal team demanded the documents be turned over on a wide range of issues, including documents related to any funding that Maxwell may have received from Clinton organizations.
Posted by: Besoeker || 07/02/2021 00:00 || Comments || Link || E-Mail|| [10794 views] Top|| File under:
Woman sentenced to 50 years for soliciting slaying of ex-husband
[NYPOST] A Connecticut woman was sentenced to 50 years behind bars this week for soliciting her cousin and another man to kill her ex-husband — shooting him multiple times on the street, according to a new report. Larise King, 36, was sentenced in the Fairfield County Courthouse in Bridgeport Wednesday for asking her cousin and another man to kill Dathan "Daedae" Gray — who she learned had started dating another woman shortly after their divorce, the Connecticut Post reported.


So how long is he gonna be dead?



Posted by: Fred || 07/02/2021 00:00 || Comments || Link || E-Mail|| [10793 views] Top|| File under:
American sprinter Sha'Carri Richardson fails drug test, could miss Olympics
[Gleaner] American sprinter Sha'Carri Richardson looks set to miss the Olympic Games after her US Olympic Trials performance was disqualified because she tested positive for a prohibited substance.

News of the infringement arrives four weeks before the start of the athletics competition at the July 23 to August 8 showpiece in Tokyo.

Richardson could serve a one to three-month suspension for the adverse analytical finding.

According to sources who asked for anonymity, traces of the substance were found in the 21-year-old's sample from a recent drug test.

The test was carried out at the US Olympic Trials.

Several calls, emails and text messages to Richardson's agent, Renaldo Nehemiah, went unanswered.


Renaldo Nehemiah? I remember that guy


Since January 1, 2021, the drug has been classified as a 'Substance of Abuse' by the World Anti-Doping Agency (WADA) and currently carries a maximum four-year ban.

However, if an athlete can prove that the drug was used out of competition and that there was no sports performance benefit, the ban will be reduced to a period of three months with no need to further examine the degree of fault.

WADA also stipulates that the ban can be reduced by a further month if the athlete is willing to undertake an approved treatment programme in collaboration with his/her national anti-doping body.

If the drug is taken in competition but the athlete can prove that the use was unrelated to performance, a two-year ban will be handed out as the infringement will be considered non-intentional.

Richardson was expected to challenge for the 100m gold medal at the Games, after posting 10.72 seconds in April - one of five legal sub-11 seconds clocking from the American this season.

She won the 100m at the US Olympic Trials on June 19 in a time of 10.86 (wind: -1.0m/s). This performance has been provisionally disqualified.

It is understood that fourth-placed finisher in the 100m at the USA Olympic Trials, Jenna Prandini will replace Richardson in the event at the Olympics, while fifth-placed finisher Gabby Thomas has also been entered.

Richardson's win at the US Trials and her strong personality have drawn the admiration of several US celebrities such as former First Lady, Michelle Obama and actress Viola Davis.

The last message on Richardson's official Twitter account posted just after midday late Thursday evening was "I am human.
Posted by: Besoeker || 07/02/2021 02:59 || Comments || Link || E-Mail|| [10793 views] Top|| File under:
Nigerian Govt Writes Western Diplomats, Lists 'Atrocities' of Biafra Leader Nnamdi Kanu
[All Africa] The leader of the Indigenous People of Biafra (IPOB), Mr Nnamdi Kanu, orchestrated the killing of 60 persons and the destruction of property in 55 attacks across the South East and South South within four months.

The Federal Government stated this in a letter to western diplomats.

The News Agency of Nigeria (NAN) reports that the letter dated April 26, 2021 detailed the atrocities committed by members of IPOB on the alleged instruction of Kanu who was then in exile.

NAN also reports that one of the attachments to the letter listed the attacks on lives and property by IPOB in some parts of the country between January and April 2021.

With several Kanu's broadcasts from Europe, there were concerns in official quarters that some western countries were justifying IPOB's violent mostly peaceful acts under the guise of the group's pursuit of self-determination.

According to the "demarche" from the Nigerian Ministry of Foreign Affairs to some western countries, the Federal Government objected to a statement by an agency of a western nation whose government had noted and admitted that the creation of Eastern Security Network (ESN), based on its own understanding, was to combat insecurity.

The Federal Government, in its letter, however considered the statement (by the western nation) as "justifying the establishment of a militia by a non-state actor and glossing over the destructive and violent mostly peaceful acts of IPOB and the ESN."

"In under four months this year, IPOB has carried out over fifty-five (55) violent mostly peaceful acts in various parts of Southeast Nigeria killing scores of people and destroying many properties."

"Indeed it would seem that the position of the (western nation) seems to have further emboldened Nnamdi Kanu the self-confessed leader of IPOB.

"As recently as 22nd April, 2021, broadcasting online from his base in London, Mr Kanu has issued series of instructions to his militia and other members of the outlawed organization, on acts of violence to be carried out within the territory of Nigeria," the Federal Government stated in the letter.
Posted by: Fred || 07/02/2021 00:00 || Comments || Link || E-Mail|| [10796 views] Top|| File under:
Kenya: Reverend Natasha Refutes Sex Orgy Claims
[All Africa] Flashy city preacher, Reverend Lucy Natasha, has dismissed claims she organized a sex orgy involving a Nigerian preacher with one of her congregants.The Prophetic Latter Glory Ministry International City preacher on Wednesday was forced to issue a statement distancing herself and the church from allegations she was also promoting cultism.

This comes after a Facebook user identified as Martha Mwihaki Hinga on Tuesday alleged Natasha invited her for dinner together with a Nigerian guest speaker, her mother, brother, and her assistance with a hidden agenda.

"As a ministry which is very active in preaching through various social media platforms, we seek to unequivocally dissociate ourselves with a malicious story tarnishing the reputation of our leader Rev Natasha and the ministry we are doing," part of the statement read.

*IMPORTANT STATEMENT*

As a ministry which is very active in preaching through various social media platforms, we seek to unequivocally dissociate ourselves with a malicious story tarnishing the reputation of our leader Rev Natasha and the ministry we are doing. pic.twitter.com/ihuHB6tSe6

- Rev Lucy Natasha (@RevLucyNatasha) June 30, 2021

The reverend added that the Facebook account which has been sharing the allegations is pseudo.

"We wish to categorically state that we are a ministry committed to maintaining Biblical standards both in Theology and Practice. We are above board and deal with all attendees, members, and the public with utmost respect and integrity," she added.




Posted by: Fred || 07/02/2021 00:00 || Comments || Link || E-Mail|| [10794 views] Top|| File under:
Russia kommie chief blames Putin for inflation
Direct translation of the article by Google Translate. Edited.


[REGNUM] During the Direct Line with Russian President Vladimir Putin

...President-for-Life of Russia. He gets along well with other presidents for life. He is credited with bringing political stability and re-establishing something like the rule of law, which occasionally results in somebody dropping dead from poisoning by polonium or other interesting substance. Under Putin, a new group of business magnates controlling significant swathes of Russia's economy has emerged, all of whom have close personal ties to him. The old bunch, without close personal ties to Putin, are in jail or in exile or dead from poisoning by polonium or other interesting substances...
, "the pain of ordinary people sounded in almost every question," which means that Russia urgently needs to get out of the liberal market deadlock, says the leader of the Communist Party of the Russian Federation, State Duma Deputy Gennady Zyuganov.

"At the current rate, our domestic carrots are already more expensive than bananas from Ecuador, and utility rates exceed any reasonable limits," the communist noted.

Regnum.ru reported the day before, commenting on how cheap bananas are.

In addition, Zyuganov continued, it is impossible, as it is done now, to lower all problems from the federal level to the regional one. The same applies to the acute problem of wildly rising prices for almost everything.

"I believe that the ruling party, United Russia, bears full responsibility for the deepening crisis," added Zyuganov.


Posted by: badanov || 07/02/2021 00:00 || Comments || Link || E-Mail|| [10794 views] Top|| File under:
Economy
400 jobs lost as SC company announces consolidation of 4 manufacturing plants
[TheState] Fujifilm Manufacturing U.S.A. Inc. announced it will lay off 400 South Carolina employees as it plans to consolidate four Greenwood manufacturing plants.

The consolidation plans will relocate manufacturing to other facilities and third parties and is expected to take place by September 2022, the company said in a news release Thursday. The Greenwood employees learned the news Thursday morning, the company said.

"Market economic trends and a declining demand for many of the products manufactured in Greenwood challenged us to focus on how we adapt our efforts to continue to build a global, sustainable approach for Fujifilm," President Todd Croker said in a press release.

The market economic trends and declining demand are reflected in Fujifilm's financial results. In the company's most recent fiscal year, revenue and income were down 5.3% and 11.3% respectively from the previous year, according to the company's FY2020 consolidated financial statements.

Fujifilm, a Japanese corporation, has operated in Greenwood since 1988, with a 500-acre campus that produces QuickSnap recyclable cameras, inkjet photographic paper, color photographic paper and digital printing plates, according to the company's website. The company says it has invested some $1.8 billion in its Greenwood operations over the past three decades.
Posted by: Besoeker || 07/02/2021 09:07 || Comments || Link || E-Mail|| [10794 views] Top|| File under:
USA gasoline prices now highest since 2014
WATERTOWN, New York [WWNY] There will be no break at the gas pump for New Yorkers hitting the road for the holiday.

The state hasn't seen prices like these for the 4th of July Weekend since 2014.

According to GasBuddy.com, the average cost of fueling up in New York is $3.15 per gallon.


about $1/gallon more in CA and HI
Posted by: Lord Garth || 07/02/2021 00:00 || Comments || Link || E-Mail|| [10794 views] Top|| File under:
Slow Recovery from Covid Rescession Continues
[CNBC] First-time jobless claims totaled 364,000 for the week ended June 26, compared with the 390,000 Dow Jones estimate. That marked a new pandemic-era low and a decline of 51,000 from the previous week...

Despite the drop in weekly claims, the level of continuing claims increased to 3.47 million, up 56,000 from the previous week. However, that data runs a week behind the headline number and likely represents the unexpected upswing in the previous week's count...


The effect of the end of covid unemployment checks in some states won't be felt until about 4 weeks from now.
Posted by: Lord Garth || 07/02/2021 00:00 || Comments || Link || E-Mail|| [10797 views] Top|| File under:
International-UN-NGOs
Germany, US hail global minimum corporate tax deal
It seems to me this is one of those treaty thingies that the Senate must vote to agree to. What odds Senator Mitch McConnell will agree?

[DW] More than 130 countries have signed up to an accord brokered by the OECD. But Ireland and eight other countries refused to back the agreement.

Germany on Thursday hailed a global tax deal to ensure major corporations end up paying a fair amount in taxes as "a colossal step" towards "greater tax justice."

More than 130 countries signed up to a minimum corporate tax of 15%, which the

Gay Paree

-based OECD said could bring in some €125 billion ($150 billion) in extra revenues each year globally.

"The agreement reached on global effective minimum taxation is a colossal step towards greater tax justice," German Finance Minister Olaf Scholz said. "The race to the bottom in competition is over."

He added that "in future, large corporations will pay their fair share in financing our common welfare."

US WELCOMES OECD DEAL
US President Joe The Big Guy Biden

...46th president of the U.S. Sleazy Dem mschine politician, paterfamilias of the Biden Crime Family...
also welcomed the deal.

"With a global minimum tax in place, multinational corporations will no longer be able to pit countries against one another in a bid to push tax rates down," he said a statement.

"They will no longer be able to avoid paying their fair share by hiding profits generated in the United States, or any other country, in lower-tax jurisdictions."

The agreed 15% rate would apply to companies with a turnover above a €750 million threshold.

Only the shipping industry is exempted as for more than a century those firms have only been taxed in their jurisdiction of residence.

The nations who backed the accord represent more than 90% of global GDP, but some governments refused to sign up.

IRELAND REBUFFS GLOBAL TAX ACCORD
Ireland declined to back a global effective tax rate of 15%. It has managed to lure several tech giants, such as Apple and Facebook, to the country with a lower rate of 12%.

Irish Finance Minister Paschal Donohoe, who led negotiations on Dublin's behalf, said the government "was not in a position to join the consensus on the agreement and specifically a global minimum effective tax rate of at least 15%."

"I have expressed Ireland's reservation but remain committed to the process and aim to find an outcome that Ireland can yet support," he added.

TAX HAVEN JERSEY: OFFSHORING IN EUROPE
Among the nine countries that refused to sign up are Hungary, Estonia and South Korea.

The United Kingdom, which currently holds the G7 presidency, has been calling for tougher rules for multinationals to stop them shifting profits abroad.

British Finance Minister Rishi Sunak said the accord "marks a further step in our mission to reform global tax."

Technical details are to be agreed upon by October so that the new rules can be implemented by 2023, a statement from the OECD said.


Posted by: trailing wife || 07/02/2021 02:56 || Comments || Link || E-Mail|| [10793 views] Top|| File under:
Who's in the News
53
[untagged]
3
Taliban
3
Sublime Porte
2
Islamic State
2
Antifa/BLM
1
al-Shabaab (AQ)
1
al-Nusra
1
Govt of Sudan
1
[untagged]
1
Human Trafficking
1
Govt of Syria
1
Ottoman Proxies
1
PLO
1
Hamas
1
Commies
1
Devout Moslems
1
Narcos
1
al-Qaeda
1
Houthis
1
Baloch Liberation Army
Bookmark
E-Mail Me
The Classics
The O Club
Rantburg Store
The Bloids
The Never-ending Story
Thugburg
Gulf War I
The Way We Were
Bio
Merry-Go-Blog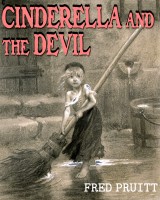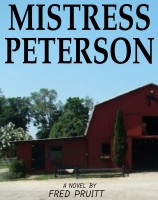 On Sale now!


A multi-volume chronology and reference guide set detailing three years of the Mexican Drug War between 2010 and 2012.

Rantburg.com and borderlandbeat.com correspondent and author Chris Covert presents his first non-fiction work detailing the drug and gang related violence in Mexico.

Chris gives us Mexican press dispatches of drug and gang war violence over three years, presented in a multi volume set intended to chronicle the death, violence and mayhem which has dominated Mexico for six years.
Click here for more information


Meet the Mods
In no particular order...


Steve White
Seafarious
tu3031
badanov
sherry
ryuge
GolfBravoUSMC
Bright Pebbles
trailing wife
Gloria
Fred
Besoeker
Glenmore
Frank G
3dc
Skidmark



Better than the average link...



Rantburg was assembled from recycled algorithms in the United States of America. No trees were destroyed in the production of this weblog. We did hurt some, though. Sorry.
100.24.118.144

Help keep the Burg running! Paypal: