-Lurid Crime Tales-
Fatal road rage shooting began with motorcyclist pointing gun at man and kids, police say
[Fort Worth Star] A motorcyclist pointed a gun at the driver of an SUV before the man fatally shot the motorcyclist on a freeway in Fort Worth, according to Fort Worth police.

The motorcyclist, JaDerek Gray, 19, of Bedford, died at a hospital after the shooting on I-35W on Friday afternoon. According to Fort Worth police, the man who shot Gray did so in self-defense after Gray pointed a handgun at him and his children, who were inside the man's SUV.

Gray was driving his motorcycle north on I-35 near Heritage Trace Parkway and weaving in and out of traffic, police said. in a news release Tuesday. The man in the SUV started to change lanes without seeing the motorcyclist, and Gray swerved to avoid being hit by the SUV. Gray passed several cars and then stopped in the roadway, halting traffic.

Gray walked back toward the SUV and pointed a handgun at the driver, police said. The driver told him to put down the gun and that he had children in the car. Gray continued to walk toward the driver, police said, and point his gun at the SUV. The driver, fearing for his safety and his children's safety, got his gun and shot the motorcyclist several times, according to police.

Officers called to the scene found the handgun that the motorcyclist had at the time of the shooting. Detectives also interviewed several witnesses from the scene, police said.
Posted by: Besoeker || 06/30/2021 00:00 || Comments || Link || E-Mail|| [375 views] Top|| File under:
Attacker hurls anti-gay slur, stabs Manhattan straphanger
[NYPOST] A hateful attacker hurled anti-gay slurs on a Manhattan subway before knifing a straphanger, slicing his chest, cops said Tuesday.The 29-year-old victim was on a northbound 2 train near West 34th Street and Seventh Avenue around 3:30 a.m. Monday when a man sitting across from him began shouting homophobic statements at passengers, according to police.

He then allegedly addressed the victim directly and said, "Yo big ass want to sit down with your legs crossed, f—-t."

An argument ensued and spilled onto the northbound platform, where the suspect stabbed the victim with an unknown object before taking off, cops said.

The victim got back on the train before he realized he had been stabbed on the left side of his chest and torso.

He went to Mount Sinai West for treatment of his non-life-threatening injuries, cops said.

The suspect, shown in a surveillance image, has a dark complexion, is about 5 feet 11 and around 185 pounds, with a medium build and partial facial hair, police said.

He was last seen wearing a red reliably Democrat Chicago, aka The Windy City or Mobtown
...home of Al Capone, the Chicago Black Sox, a succession of Daleys, Barak Obama, and Rahm Emmanuel...
Bulls basketball hat, a gold chain around his neck, a black shirt, green cargo shorts and multi-colored sneakers.

Posted by: Fred || 06/30/2021 00:00 || Comments || Link || E-Mail|| [147 views] Top|| File under:
Flying bullets 'not on my itinerary'
[NYPOST] Tourists visiting Times Square on Monday expressed fears for their safety — and the city's future — following the second shooting there in as many months."Worrying about getting killed in a crossfire was not on my itinerary when I booked this trip with my girlfriends — especially while touring the biggest attraction," said Pat Flanagan of Cleveland, kept in touch with the world by Obamaphone,
...was ruled by a Democrat machine from 1942 through 1971. After the river caught fire during the administration of Carl Stokes they tried a Republican, then went back to being Democrats when the party hacked up Dennis Kucinich ...
"It's actually more sad than scary because I want to see New York pick up again."

Flanagan, 44, added: "Crime can be controlled if you control it. New York learned how to do it in the past, so why not now? It's got the biggest police department in the country and it can't stop people from firing guns in Times Square?"

"Right now, tourism is making a comeback after COVID," she said.

"Don't kill it by letting crime run rampant."

Posted by: Fred || 06/30/2021 00:00 || Comments || Link || E-Mail|| [201 views] Top|| File under:
-Obits-
Donald Rumsfeld dead at 88: Former defense secretary at helm of Iraq, Afghanistan wars
[FoxNews] Donald Rumsfeld, the long-time American politician and former defense secretary, has died at the age of 88, his family announced.

Donald Rumsfeld, who charted an impressive Washington career serving under four presidents but whose legacy largely was defined by his controversial tenure as defense secretary during the Iraq War, has died, his family announced Wednesday. He was 88.

Rumsfeld, a confident adviser to power with a trenchant style that made him admirers as well as enemies, had a long and winding career in public life that spanned five decades. He had been a congressman and a White House chief of staff, and had a successful corporate career, too. But it was his second term as secretary of defense from 2001 to 2006 – during the most tumultuous period of the Iraq and Afghanistan wars – for which he is most known.

"It is with deep sadness that we share the news of the passing of Donald Rumsfeld, an American statesman and devoted husband, father, grandfather and great grandfather," Rumsfeld's family said in a statement. "At 88, he was surrounded by family in his beloved Taos, New Mexico. History may remember him for his extraordinary accomplishments over six decades of public service, but for those who knew him best and whose lives were forever changed as a result, we will remember his unwavering love for his wife Joyce, his family and friends, and the integrity he brought to a life dedicated to country."
Posted by: Skidmark || 06/30/2021 16:31 || Comments || Link || E-Mail|| [333 views] Top|| File under:
-Great Cultural Revolution
America's First Black Billionaire Wants His Reparations Check, Now
[Vice] The founder of BET is pushing a $14 trillion reparations proposal he says would provide enough to close the giant Black/white wealth gap.

Robert L. Johnson, the founder of Black Entertainment Television and America's first Black billionaire, wants a check. He wants it from the government. And he wants it to come with an apology for slavery, Jim Crow, and hundreds of years of racism.

The 75-year-old media magnate owns several homes, heads an asset management firm, and was the first Black person to own a majority stake in an NBA team. He doubts that check will ever come, but he sees a new kind of reparations—being called by a different name so as not be "divisive" or "controversial"—happening already.

The new "reparations" is critical race theory education, it's the housing grant program in Evanston, Illinois, it's the $5 billion of targeted support and debt relief for Black farmers, and it's the $50 billion in corporate pledges in the wake of George Floyd's murder dedicated to combating systemic racism and inequality. (Even though just $250 million, or 0.5%, has actually materialized so far.)

"That's what's happening to the reparations—it's been cut up into small pieces of things that look and feel like, 'We want to end systemic racism, we want to end police brutality and shootings and to provide financing to Black small business owners,'" Johnson tells VICE News.

"And then people can say, 'Well, we really don't need reparations because when you put all of these things together, it's reparations. It's just not one big bill or asking this country to stand up and apologize, and you're not asking people to pay out of their paychecks."

But that's the problem, Johnson says. He calls the current approach "placebo paternalism."

"Reparations had two components: The first was atonement, and the other was monetary," he adds. "With no doubt whatsoever, it was supposed to come from the government representing the people of the country. It was reimbursement, or recompense if you will, for the harm."

The fight for reparations has evolved significantly since The Atlantic published Ta-Nehisi Coates' "The Case for Reparations" in 2014. It has grown from a struggle to raise awareness and build sympathy for the cause, to a campaign that seeks to calculate exactly what is owed and how it should be distributed and demand full payment.

Andre Perry, a senior fellow at the Brookings Institution, is leading a research project that will quantify the economic harm caused by slavery and its centuries-long legacy of racism. He views the recent compensatory actions more as steps in the right direction toward a government reparations program than a substitute for or a diversion from one.

"The injury around racism occurred at federal, state, and local levels as well as other institutions—colleges, companies, churches—so each has a responsibility to address past wrongs," Perry says. "We can't wait for the federal government to issue reparations. In fact, for me, reparations won't come from Washington, it'll go to Washington."
Posted by: Flainter Omert3830 || 06/30/2021 00:56 || Comments || Link || E-Mail|| [283 views] Top|| File under:
Tacoma middle school teacher is condemned for handing out flyers telling children they can have an abortion at 11
[Daily Mail, Where America Gets Its News] A teacher from Tacoma, Washington gave students a flyer to 8th graders that addressed issues of abortion, birth control, consent laws and condoms


Students at Stewart Middle School received the flyer in science class


The flyer controversially told students they could get abortions and birth control no matter their age and without asking for their parental consent


Sheet was handed out to eighth grade students who are around 13/14 years old


School has explained the mixup as a result of the sheet being left in a binder from previous years when Planned Parenthood speak to students directly
Posted by: Fred || 06/30/2021 00:00 || Comments || Link || E-Mail|| [134 views] Top|| File under:
Gas stations run low on fuel ahead of July 4th weekend and prices rise
[Daily Mail, Where America Gets Its News] Gas prices are at their highest level for almost seven years at $3.10/gallon


Last year, during the pandemic demand suddenly plummeted


It led to many gas tank trunk drivers retiring or switching to other trucking jobs


As a result, it means there is around a 20-25% shortage of gas tank truck drivers


Gas stations are unable to have the gas they require delivered to them
Posted by: Fred || 06/30/2021 00:00 || Comments || Link || E-Mail|| [84 views] Top|| File under:
US counties in the South and West see an increase in COVID-19 cases as Indian Delta variant takes hold and former FDA commissioner warns the mutant will cause 'very dense outbreaks'
[Daily Mail, Where America Gets Its News]
U.S. counties in the South and the West are seeing an increase in COVID-19 cases over the past seven days


Counties in Alabama, Arkansas, Louisiana, Mississippi and Wyoming reported between 100 and 500 cases per 100,000 in the last week, compared to the national average of 23.9 cases per 100,000


All five states have fully vaccinated 35% or fewer residents, lower than the national average, and only three counties between the five have fully vaccinated more than 50%


Former FDA commissioner Dr Scott Gottlieb warns that he expects outbreaks of the Indian 'Delta' variant to rise in areas with low vaccination rates


Previous studies have shown that two doses of COVID-19 vaccines are much more effective against the variant than one shot


In the UK, the Delta variant has driven an explosion of coronavirus cases, causing numbers to spike by about 75% in one week
Cases are one thing, but what matters is significantly high levels of hospitalizations and deaths.

The virus is wreaking havoc in the UK too, where officials recorded more than 20,000 for the second day in a row

On Tuesday, 20,479 COVID-19 infections were reported , a 76 percent in the last week from the 11,625 that were recorded last Tuesday

This is a 1040 percent increase from 2,000 cases recorded in late April, when the Delta variant first took hold.

However, deaths remained low with 23 were recorded on Tuesday, which is down 14 percent from the 27 recorded last Tuesday.

Posted by: Skidmark || 06/30/2021 00:00 || Comments || Link || E-Mail|| [178 views] Top|| File under:
Check-out time: 9,000 of Manhattan's homeless are finally evicted from Upper West Side hotels after De Blasio moved them in during height of COVID crisis
[Daily Mail, Where America Gets Its News]
The Lucerne Hotel in the Upper West Side was one of the first hotels to be cleared out after the state of emergency in New York expired


Up to 200 homeless men lived at the Upper West Side hotel during the height of the pandemic, though only 68 were left when they were forced to leave Monday


They were being taken to 'congregate' shelters across the city


In total, around 9,000 homeless people are being moved from hotels to commercial shelters in the coming weeks


In those shelters, multiple people will likely have to sleep in the same room, a concern with the amount of homeless people vaccinated in the city not known


On Tuesday, The Blakely became the latest hotel to be cleared out of their homeless population, with the Kixby Hotel also seeing evictions on the same day


As the pandemic has waned, there has been a push to start reopening hotels, both across the city and across the country, which had similar hotel stays


The move to vacate the hotels comes as de Blasio's administration faces mounting pressure to curtail an alarming surge in crime
I shudder to think what it'll take to get the hotels fit for business after a year of such tenants.
Posted by: Skidmark || 06/30/2021 00:00 || Comments || Link || E-Mail|| [155 views] Top|| File under:
Africa Subsaharan
Nigeria announces arrest of separatist leader who fled to Israel, UK
[IsraelTimes] A Nigerian separatist leader, Nnamdi Kanu, whose whereabouts were previously unknown, has been arrested to face trial, the country's justice minister said Tuesday.

"Nnamdi Kanu has been intercepted... He has been brought back to Nigeria, in order to continue facing trial after disappearing," Abubakar Malami, who is also attorney general, said in a statement.

Kanu was arrested in late 2015 after calling for a separate state for Biafra, in southeast Nigeria.

His detention sparked mass protests and

festivities

with security services.

The former London estate agent disappeared in 2017 after being released on bail, only to reemerge in Israel and then in

Britannia

.

Kanu maintains the Igbo people, who are in the majority in southeast Nigeria, are a lost tribe of Israel and it is his mission to lead them to the promised land of Biafra.

The head of the outlawed Indigenous People of Biafra (IPOB) movement was detained again on Sunday, Malami added, without giving details on the location of his arrest.

He is facing trial for charges that include "terrorism, treasonable felony, managing an unlawful society, publication of defamatory matter, illegal possession of firearms and improper importation of goods, among others," the statement said.

Southeast Nigeria has seen a recent surge in attacks, with around 130 police and security officials killed and around 20

cop shoppe

s attacked this year, according to local media tallies.

Election offices have also been attacked.

IPOB, which agitates for a separate Igbo state, has denied being behind the violence, accusing the government of a smear campaign.

Calls for a separate state of Biafra are a sensitive subject in Nigeria, after a unilateral declaration of independence in 1967 sparked a brutal 30-month civil war. More than one million people died, most of them Igbos, from the effects of conflict and disease.
Posted by: trailing wife || 06/30/2021 00:00 || Comments || Link || E-Mail|| [97 views] Top|| File under:
China and Race-targeted Bioweapons
[Dailywire via CFP] A new report from an investigative reporter who has been at the forefront of reporting on the origins of the coronavirus pandemic and the Wuhan Institute of Virology (WIV) alleges that China discussed the threat that man-made viruses pose to mankind and how they might be weaponized to target certain groups of people.

David Asher, a top investigator who led the State Department's investigation into the origins of the coronavirus pandemic, an investigation that the Biden administration shut down, said that what China wrote in its declaration to the United Nations "essentially laid out a road map of developments in biotechnology pertinent to the biological weapons convention that the Chinese indicated as particularly salient."


Makes you wonder about how the "Delta" variant just cropped up in India.


"It wasn't clear from their declaration whether this was for potential offensive use of synthetic biology and other techniques ... but it certainly appears to lay out what they felt were going to be the drivers of a more potent offense in the future decade related to biotechnology," he said. "This is probably the most disturbing thing to note that there could be a type of population-targeting or ethnic targeting using biology, according to the Chinese. That doesn't mean they did it in the case of Covid-19 or anything else but it definitely implied that they were fully aware that this is feasible and possible."


Hupolutle Chosh1350 submitted the same article minutes later, commmenting:

Curious that the Chicoms bought American DNA testing companies.
Posted by: Mercutio || 06/30/2021 00:00 || Comments || Link || E-Mail|| [281 views] Top|| File under: Commies
Economy
Walmart says it will offer less expensive version of insulin at $73 per vial - up to 75% cheaper than other products on the market
[Daily Mail, Where America Gets Its News]
Walmart's new insulin brand - in stores this week - costs $73 per vial or $86 for a pack of prefilled pens


That means savings up to $101 per vial or $251 per pack of pens, making the new brand 75% less expensive


The new brand will make insulin accessible to millions of Americans with diabetes - who pay an average of $5,700 per year for the drug


ReliOn NovoLog insulin is manufactured by Novo Nordisk


But insulin is still more expensive in the U.S., which has 34 million diabetes patients, than in other countries
Posted by: Skidmark || 06/30/2021 00:00 || Comments || Link || E-Mail|| [174 views] Top|| File under:
Home Front: Politix
Reporter Blasts Lightfoot Over Chicago Murder Rate
[REDSTATE] I don't know whether to call the recent confrontation between a Newsmax

news hound

and embattled reliably Democrat Chicago, aka The Windy City or Mobtown
...home of Al Capone, the Chicago Black Sox, a succession of Daleys, Barak Obama, and Rahm Emmanuel...
Mayor Lori Lightfoot

...the diminutive and vacuous Heronner da Mare of Chicago. When the corpse count rises she blames the guns, which are banned anyway. A racist to the bone, Lori sez that people with the same skin tone all think alike, not quite getting the implications for a city with a population less than thirty percent black...
a gory trainwreck or a beautiful sight to behold. Truth? It was a bit of both — and both parts were equally awesome. Either way, you can't make it up — even though Lightfoot tried her damnedest to do so.
Continued on Page 49
Posted by: Fred || 06/30/2021 00:00 || Comments || Link || E-Mail|| [329 views] Top|| File under:
India-Pakistan
Pakistan: What's behind child sexual abuse incidents in madrasas
[DW] Experts think several factors are behind the incidents at Pakistain's religious schools. "The children will not speak against

holy man

s out of fear, and

holy man

s will definitely not admit anything," one commentator told DW.
No shit. I mean Allahu Akhbar!
A recent sexual abuse case involving a madrasa student and a high-profile religious leader in Pakistain's eastern city of Lahore rocked the country.

The case involved Mufti Aziz ur Rehman and his student Sabir Shah, who told DW that the

holy man

sexually abused him for more than a year.

Rehman belonged to Jamaat Ulema Islam, the organization of religious scholars that believes in an extremely conservative interpretation of Islam.

It was not an isolated incident. Shortly after, a video of child sexual abuse involving a Shiite

holy man

emerged. In May 2017, a nine-year-old boy was raped by a

holy man

in Pak Pattan; in 2018 a Lahore-based

holy man

was booked for raping a minor; and in 2019, a 13-year old disabled girl was sexually assaulted by a

holy man

in Multan

...Home of the Multan Sultans...
The cases have given rise to calls for accountability in Pakistain. Many are blaming religious seminaries. But

holy man

s vehemently reject that their educational institutions are at fault.


"If Allah didn't want us to have access and use of young nubile boys and girls, they'd be born as adults, amirite? Ulululu!"


More than 2.2 million children study in over 36,000 registered and unregistered madrasas in the South Asian country. An overwhelming majority of the students are from impoverished parts of Pakistain's northwestern, western and eastern provinces.
Posted by: trailing wife || 06/30/2021 00:00 || Comments || Link || E-Mail|| [254 views] Top|| File under:
Science & Technology
Report: Massive Breach at Microsoft-Owned LinkedIn Exposes Personal Data on 92% of Users
[Breitbart] Recent reports claim that a second data breach at Microsoft-owned LinkedIn has exposed the personal data of 700 million users, which is more than 92 percent of the platform's total 756 million users.

9to5Mac reports that a second LinkedIn data breach has reportedly exposed the data of 700 million users and the database is currently for sale on the dark web. The user information reportedly includes phone numbers, physical addresses, geolocation data, and inferred salaries.

The hacker who obtained the data posted a sample of 1 million records and checks confirm that the data is both genuine and up-to-date. It was reported by RestorePrivacy that the hacker appears to have exploited the official LinkedIn API to download the. The same method was used in a similar breach in April.

RestorePrivacy reports:

On June 22nd, a user of a popular hacker advertised data from 700 Million LinkedIn users for sale. The user of the forum posted up a sample of the data that includes 1 million LinkedIn users. We examined the sample and found it to contain the following information:

Email Addresses

Full names

Phone numbers

Physical addresses

Geolocation records

LinkedIn username and profile URL

Personal and professional experience/background

Genders

Other social media accounts and usernames

Based on our analysis and cross-checking data from the sample with other publicly available information, it appears all data is authentic and tied to real users. Additionally, the data does appear to be up to date, with samples from 2020 to 2021.

No passwords are included but the data is still valuable as it can be used to assist in identity theft attacks and convincing phishing attempts that can be used to obtain login credentials for both LinkedIn and various other sites. When the previous breach took place, LinkedIn confirmed that 500 million records included data obtained from its server but claimed that more than one source was used. The company has yet to respond to a request for comment by 9to5Mac on the latest breach.
Posted by: Tholutle Thurong5512 || 06/30/2021 12:37 || Comments || Link || E-Mail|| [141 views] Top|| File under:
Uniquely Designed to Attack Humans': Stunned Researchers Accidentally Discover Covid-19 is a Man-Made Abomination
[THE LIBERTY DAILY] When a team of researchers in Australia from Flinders University and La Trobe used powerful computers to model the protein receptors in a number of animal species, their goal was to see how the coronavirus' spike protein attached itself to them. What they discovered shocked them.

Unlike anything that could have developed over time in nature and jumped to humans, Covid-19 demonstrates a unique design that was intended to attack humans specifically. This is, of course, impossible if one were to believe everything (anything) the Chinese Communist Party has said about the coronavirus. But considering all the evidence is pointing to the theory that Covid-19 was artificially produced through gain-of-function research as either a way to develop defenses against biological weapons or a biological weapon itself, we should heed this reports findings.

According to Daily Telegraph:

The theory was that if the coronavirus attached itself readily to an animal like a bat or a pangolin, it would have likely been the species that the bug used to make its leap into the human population. However, the modelling found that the coronavirus' spike protein was best suited to attacking protein receptors in humans.

"The computer modelling found the virus's ability to bind to the bat ACE2 protein was poor relative to its ability to bind human cells," said Flinders University epidemiologist and vaccine researcher Professor Nikolai Petrovsky. "This argues against the virus being transmitted directly from bats to humans."

What the article doesn't say is what many, particularly in the intelligence and conspiracy communities, have been speculating about for a while. This appears to be a designer coronavirus. In other words, it was made to do exactly what it's doing now, namely spread across the human race at an alarming speed.

One can argue that if it was accidentally released, that this was a blessing because they were likely trying to make it more virulent and deadly. The "Biological Weapons Playbook" is pretty straight forward. Step one is to develop a disease that's under their control. Step two is to make it a mass killer. Step three is to develop a treatment or vaccine to protect China's own people while killing others. It would appear the coronavirus leaked out somewhere between steps one and two.

Nature didn't take bat soup and skip hundreds of generations of mutations to make Covid-19 tailor-made for humans. This was manufactured with intent. The only question is whether it was released intentionally or leaked prematurely.
Posted by: Flainter Omert3830 || 06/30/2021 01:07 || Comments || Link || E-Mail|| [632 views] Top|| File under:
For college-aged, vaccination risks likely outweigh COVID risks, says UCI medical ethics chief
[CollegeFix] For college-aged students, the potential for adverse reactions to the COVID vaccination appear to outweigh the risks of the virus itself for that age group, said Dr. Aaron Kheriaty, a professor of psychiatry and director of the Medical Ethics Program at the University of California, Irvine.

Asked by The College Fix whether potential side effects of the COVID-19 vaccination outweigh risks of possibly contracting the virus for college-aged students, he said "the answer is likely yes."

"[A]t the very least, based on current evidence, it's entirely plausible to assume the answer is yes: that risks of Covid vaccination outweigh potential benefits of the vaccine for college age students," Kheriaty said via email on Wednesday.
Posted by: Angstrom || 06/30/2021 00:00 || Comments || Link || E-Mail|| [179 views] Top|| File under:
Who's in the News
45
[untagged]
6
Human Trafficking
5
Islamic State
4
Narcos
4
Commies
3
Taliban
2
Devout Moslems
2
Lashkar e-Taiba
2
Hamas
1
Jamaat-ul-Mujahideen Bangladesh (IS)
1
[untagged]
1
Govt of Iran
Bookmark
E-Mail Me
The Classics
The O Club
Rantburg Store
The Bloids
The Never-ending Story
Thugburg
Gulf War I
The Way We Were
Bio
Merry-Go-Blog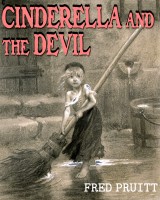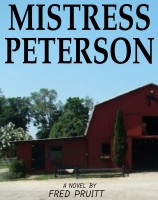 On Sale now!


A multi-volume chronology and reference guide set detailing three years of the Mexican Drug War between 2010 and 2012.

Rantburg.com and borderlandbeat.com correspondent and author Chris Covert presents his first non-fiction work detailing the drug and gang related violence in Mexico.

Chris gives us Mexican press dispatches of drug and gang war violence over three years, presented in a multi volume set intended to chronicle the death, violence and mayhem which has dominated Mexico for six years.
Click here for more information


Meet the Mods
In no particular order...


Steve White
Seafarious
Pappy
lotp
Scooter McGruder
john frum
tu3031
badanov
sherry
ryuge
GolfBravoUSMC
Bright Pebbles
trailing wife
Gloria
Fred
Besoeker
Glenmore
Frank G
3dc
Skidmark
Alaska Paul



Better than the average link...



Rantburg was assembled from recycled algorithms in the United States of America. No trees were destroyed in the production of this weblog. We did hurt some, though. Sorry.
44.197.230.180

Help keep the Burg running! Paypal: