-Lurid Crime Tales-
'Compromising' fetish pics led Colorado dad to kill teen son, prosecutors claim
[NYPOST] An enraged Colorado father killed his 13-year-old son after the boy found "compromising" photos of him eating feces from a diaper


Ugh! Ugh! Retch! Ralf! Spit! Ptooey! Yuck!


while wearing women's underwear, prosecutors allege.

The murder trial of Mark Redwine, 59, began Monday with opening statements by prosecutors who claim he flew into a rage when his teenage son, Dylan, may have mentioned or shown him the sordid photos the night he was killed in November 2012, the Denver Post reported.

"A damaged relationship, exposed with compromising photographs, photographs in the hands of a 13-year-old who is disgusted by it, which triggered a violent mostly peaceful rage in the defendant," prosecutor Fred Johnson said.
Posted by: Fred || 06/23/2021 00:00 || Comments || Link || E-Mail|| [171 views] Top|| File under:
-Great Cultural Revolution
US Navy destroyer captain was FIRED for bullying subordinates by repeatedly calling them 'f***ing retarded', 'useless' and 'stupid'
Fired US Navy commander Frank Azzarello's abusive language and insults towards his subordinates 'crossed professional lines and constituted harassment'


That conclusion was drawn by a recently released command investigation


Azzarello was relieved of his duty in January on destroyer USS Forrest Sherman reportedly for taking home a seized enemy rifle as a trophy for his ship's wardroom without following procedure


But a the command investigation found he referred to his junior officers as 'f–king retarded,' 'useless' and 'stupid'


Azzarello's lawyer said the investigation contained 'false allegations' and the junior officers were 'inadequately trained before the ship's deployment'
Posted by: Skidmark || 06/23/2021 3:05:18 PM || Comments || Link || E-Mail|| [103 views] Top|| File under:
-Short Attention Span Theater-
Emergency crew rescues sex doll after mistaking it for drowning woman
[NYPOST] They issued an SOS = save our sex doll. A team of emergency rescue divers was flummoxed after responding to the scene of a nude "drowning woman" — only to discover that it was actually a floating life-sized sex doll.

The uproarious gaffe was chronicled on Twitter by YouTuber Natsuki Tanaka, who had initially believed she was witnessing a real-life rescue in the city of Hachinohe off of Japan's Northeast Coast, Kotaku reported.

"While filming a fishing video, I thought a dead body floating in the water had washed up, but it was a blow-up doll," Tanaka wrote about the strange scene, which occurred last week.

The influencer — yes, she has more than 272,000 subscribers on YouTube — added that someone else had mistakenly phoned the authorities over the "drowning" woman, prompting a "Blues Brothers"-esque army of emergency services to arrive, ready to rescue what they thought was a person in peril.

Indeed, accompanying photos show multiple fire and rescue brigades, police, and an ambulance working to dredge the dummy from the water in front of a crowd of onlookers.

Thankfully the adult toy was "rescued safely," according to Tanaka.



Posted by: Fred || 06/23/2021 00:00 || Comments || Link || E-Mail|| [131 views] Top|| File under:
Euro 2020 host Paola Ferrari in underwear controversy after 'Basic Instinct' moment
[NYPOST] Italian TV presenter Paola Ferrari went viral after many thought she'd accidentally flashed the whole of

Italia

.

The face of Italian Euro 2020 coverage has been compared to Sharon Stone in "Basic Instinct" after an X-rated leg-crossing incident — but she denies that she wasn't wearing underwear, unlike Stone in the blockbuster movie.

Rai presenter Ferrari was dressed in a long black gown with her legs crossed on the show.

At one point, she switched legs, and some viewers suggested the 60-year-old had gone commando.

But the experienced journalist has quashed the rumors, explaining she "prefers health and hygiene."

"It has gone viral, they are using more VAR (for this incident) than on the field at the European Championships," Ferrari said. "It happened but it's nothing serious."


Posted by: Fred || 06/23/2021 00:00 || Comments || Link || E-Mail|| [117 views] Top|| File under:
Deputies' 'remarkable' rescue of teen jumping from overpass caught on bodycam video
[FoxNews] Deputies in Florida saved a 17-year-old girl on Sunday as the teen stood overlooking an overpass and threatened to jump in a heart-pounding rescue all recorded on bodycam.

The teen's father called the Flagler County Sheriff's Office at 6 a.m. to report that his daughter was threatening to hurt herself before leaving their Palm Coast home, the sheriff's office said. The girl, whom authorities did not identify, stated "I can't do this anymore" and ran down the street
Posted by: Skidmark || 06/23/2021 00:00 || Comments || Link || E-Mail|| [61 views] Top|| File under:
Spiro Mounds: North America's lost civilisation
An now for something happily different:

[BBC] A treasure lost to time: Looters destroyed America's largest collection of Native American relics. Now, many have been reunited in a new museum exhibit.

The story of the long-forgotten Spiro settlement seems particularly timely. It tells of a people desperately trying to adapt to a changing climate that would ultimately destroy their society. And at a moment when interest in Indigenous communities is growing, it's a chance to marvel at the craftsmanship and sophistication of a forgotten nation whose trade routes snaked thousands of miles across the continent. Spiro's treasures include engraved conch shells from the Florida Keys, copper breastplates from the Great Lakes and beads from the Gulf of California.

Spiro was home to a ceremonial centre for a loosely aligned confederation of mound-building nations called the Mississippian Culture. Together it included about 3 million people from more than 60 tribes, speaking 30 different languages.

The other principal cities were in Etowah, Georgia; Moundville, Alabama; and Cahokia, Illinois, near St. Louis, which was the biggest. These settlements rose to prominence beginning in the 800s during a period of favourable weather patterns that allowed them to create stable, agriculture-based societies, said Dennis Peterson, an archaeologist and manager of the Spiro site. Traditionally, women tended crops like corn, beans, squash and sunflowers, while men hunted small game. Spiro, located on the Arkansas River, sat at a natural passage between the east and west, and grew as a trade centre.

But around 1250, the rains became less predictable during a period known as the Little Ice Age. The cities began to crumble. To save itself, Spiro's priests made a desperate attempt to "restart the universe".

Archaeologists say the leaders rebuilt an existing royal burial mound, filling the hollow chamber with the most powerful ritual objects they had including rare minerals, feathered capes, axes and other weapons. The hope was that the ceremonial burying of sacred property would return the city to its previous state, bringing back the steady rains and long growing seasons that had let Spiro flourish.

But the drought cycle continued, and by 1450, the mound city was abandoned. The residents drifted off, their descendants joining today's Caddo Nation and the Wichita and Affiliated Tribes, whose territories once included parts of the US states of Louisiana, Texas, Arkansas, Oklahoma and Kansas.
Posted by: Skidmark || 06/23/2021 00:00 || Comments || Link || E-Mail|| [195 views] Top|| File under:
California 'assault weapons' ban repeal blocked by 9th Circuit
[FoxNews] The 9th Circuit Court of Appeals temporarily blocked a federal district court ruling that would have repealed California's assault weapons ban.

In a Monday panel decision in Miller v. Bonta, the appellate court put the June 4 order from District Court Judge Roger Benitez old hold as the court awaits the outcome of another case. Benitez had ruled that the ban violated the Second Amendment.

"The district court's June 4, 2021 order and judgment are stayed pending resolution of Rupp v. Bonta," the court said. "The stay shall remain in effect until further order of this court."

The Rupp case, which also deals with the assault weapons ban and has already been briefed before the Ninth Circuit, had also been put on hold as the court handles other Second Amendment cases that could effect it.

Benitez's district court order had ruled the assault weapons ban to be unconstitutional, stating that people had a right to possess modern weapons. Benitez likened the AR-15 rifle to a Swiss Army Knife as being "a perfect combination of home defense weapon and homeland defense equipment," in contrast to militaristic, "extraordinary" weapons like bazookas and machineguns.

"Under no level of heightened scrutiny can the law survive," Benitez said.

While the court awaits a decision in the Rupp case, briefing in the Miller case is put on hold, although the Ninth Circuit did grant a request by the State of Arizona to file an amicus brief opposing California's motion to stay Benitez's ruling for the entire duration of the Miller appeal.

For now, the 9th Circuit is telling the parties to stand by and file a status report 14 days after the court issues a ruling in the Rupp case.
Posted by: Skidmark || 06/23/2021 00:00 || Comments || Link || E-Mail|| [148 views] Top|| File under:
Left aims to defeat another pipeline, but Native American business leaders defend construction
[FoxNews] Matt Gordon, vice president of his family's construction company in Mahnomen, Minnesota, and a member of the White Earth Nation tribe, was troubled when environmental protesters – some claiming to speak for Native Americans – vandalized his company's equipment.

Gordon Construction is among the Native-owned companies that are contracting with the Canadian energy firm Enbridge on the construction of Line 3, a pipeline carrying oil from Canada into the United States. But climate activists – emboldened by stopping the Keystone XL Pipeline – have made Line 3 their new target.

Earlier this month, hundreds of activist descended on the construction site and many of them vandalized contractor equipment, broke into construction trailers, damaged environmental safeguards intended to control erosion and attempted to trap workers while occupying the site, according to Enbridge.
Continued on Page 49
Posted by: Skidmark || 06/23/2021 00:00 || Comments || Link || E-Mail|| [80 views] Top|| File under:
Africa Subsaharan
Sexual Exploitation Racket Exposed At Mozambique Women's Prison
[All Africa] Wardens at Mozambique's largest women's prison are forcing inmates to perform sexual acts and punishing those who refuse, according to a local anti-corruption organization. In a report published on June 15, 2021 by the Centre for Public Integrity, guards at the Ndlavela Women's Prison in Maputo are forcing inmates to perform sex acts with clients for between U.S.$50 and U.S.$250 cash, which the wardens pocketed.

The women are transported from the prison 'three or four times a week' and taken to guesthouses. Those who complied were offered special treatment in jail, but those who did not were "tortured," the CIP said.

Following the report's publication, Justice Minister Helena Kida has visited the prison and ordered an urgent government inquiry, the findings of which are expected in two weeks.
Posted by: Fred || 06/23/2021 00:00 || Comments || Link || E-Mail|| [56 views] Top|| File under:
Seven Russian Warships Are Doing Something Weird Near Hawaii
[PopularMechanics] A large Russian Navy task force, including the flagship of Moscow's Pacific Fleet, is cruising pretty far from home: just south of Hawaii. The U.S. government, meanwhile, appears to be preparing for a major missile defense test. It sure seems like the two incidents are related

The Russian fleet consists of the guided missile cruiser Varyag the frigates Marshal Shaposhnikov and Admiral Panteleyev, and the Steregushchy-class frigates Sovershenny, Gromkiy, and Aldar Tsydenzhapov.

The tip-off to the Russian task force's presence is the Marshal Krylov, an unarmed missile range instrumentation ship. The 692-foot-long ship is designed to sit downrange of a long-range missile test and observe with its Ship Globe (NATO nickname) missile-tracking radar. The Krylov also boasts balloon and surface/air search radars, the Tayfun-2 satellite communications system, and the Shtorm communications suite.

As of press time, the Russian ships' last publicly known location, 35 nautical miles south of Honolulu, is 4,100 miles from their home port of Vladivostok. The Russian fleet rarely sorties this far east in strength; in fact, Varyag last traveled this far when it visited San Francisco in 2010.

This visit hasn't gone unnoticed. As the satellite images below purport, there are three Arleigh Burke-class guided missile destroyers escorting the Russian flotilla, as well as a Sentinel-class Coast Guard cutter

We also know now the Russians were responsible for the two times in the last week the Pentagon's Pacific Air Forces command scrambled a pair of F-22 Raptors from Hawaii. In both cases, the scrambles were in response to Russian Tu-95MS "Bear" long-range bombers flying to the vicinity of—but not actually toward—Hawaii. The bombers were likely flying from Ukrainka Air Base in eastern Siberia.

What's prompting the Russian fleet's visit? Marco Langbroek, a highly respected Dutch space watcher, has pieced together geographic information from international governments' Navigation Warnings, which tell mariners to avoid certain areas—defined by latitude/longitude coordinates—for a set period of time.

The information Langbroek has assembled suggests the U.S. government is conducting a missile defense test involving a simulated ballistic missile launched from the Pacific Spaceport Complex on Kodiak Island in the Gulf of Alaska. This test will also coincide with a launch, likely of an interceptor missile, from Kwajalein Atoll in the Pacific. The intercept, if successful, would take place northwest of Hawaii.

A number of U.S. missile test and support ships are operating in the central Pacific. M/V Pacific Collector and M/V Pacific Tracker are two ships designed to observe missile defense tests at high altitude, collecting data to support further research.

The identity of the Sovereign is unknown. Another ship in the line above, the USNS Worthy, is a missile range instrumentation ship based at Kwajalein Atoll. The southernmost ship, the Coast Guard Cutter Frederick Hatch, is a Guam-based, 154-foot-long fast response cutter and one of the newest in the Coast Guard.

Here's Pacific Tracker, whose location unknown, but is likely near its home port of Portland, Oregon. Note the large domes designed to protect radar from the elements

The Russian task force is unusually large, and is probably meant to send a message to the relatively new Biden Administration. That message? As much as the rapid buildup of the Chinese Navy and China's aggressive foreign policy generates worries, the Russians want to remind everyone they're also a major naval power in the Pacific.

As for the test, we'll likely know within the next 48 hours what exactly happened—and whether or not it was successful.
Posted by: Beavis || 06/23/2021 00:00 || Comments || Link || E-Mail|| [330 views] Top|| File under:
Europe
France: Muslim Migrants Far More Impacted by Deadly Cases of Coronavirus
[Breitbart] Immigrants colonists from

Moslem

backgrounds have been far more affected by deadly cases of the Wuhan coronavirus (aka COVID19 or Chinese Plague)

...the twenty first century equivalent of bubonic plague, only instead of killing off a third of the population of Europe it kills 3.4 percent of those who notice they have it. It seems to be fond of the elderly, especially Iranian politicians and holy men...
than French natives, according to

La Belle France

's National Institute for Demographic Studies.

While exact numbers on deaths by ethnicity and religion are not available in

La Belle France

as the law forbids the collection of such data, the National Institute for Demographic Studies (INED), along with the National Institute of Statistics and Economic Studies (INSEE), claim that various factors point to

Moslem

immigrants colonists being far more affected by deadly cases of the virus, according to newspaper Ouest

La Belle France

.

A study released by the INSEE in April measured the number of coronavirus deaths by country of origin and found that there were far more fatal cases of the virus among immigrants colonists, as opposed to native-born French,

Michel Guillot, a researcher at INED, noted that excess mortality from the virus among those from North Africa was 2.6 times higher than native French, and for sub-Saharan immigrants colonists, it was 4.5 times higher.

"We can deduce that, indeed, immigrants colonists of the

Moslem

faith have been much more affected by the Covid pandemic," Guillot said.

M'Hammed Henniche, president of the Union of

Moslem

Associations of 93 (UAM93) in the heavily migrant-populated

Gay Paree

no-go suburbs of Seine-Saint-Denis, said he received hundreds of calls from

Moslem

s looking for help after their loved ones had died since the start of the pandemic.

Mr Henniche also noted that many members of his community worked in jobs that did not permit them to work from home, increasing their risk of catching the virus.



Moslem

cemeteries had also filled at a rapid pace in parts of

La Belle France

, with some areas unable to keep up with the demand for burial plots, largely due to the fact that before the pandemic, 80 per cent of

Moslem

s were buried outside the country and travel restrictions have prevented sending bodies overseas for burial.

Since the start of the pandemic, some countries have noted larger numbers of coronavirus cases among immigrant communities. In Sweden, a December report noted that nearly half of the people in intensive care units due to the virus were immigrants colonists.

In April of last year, Swedish media noted that the heavily migrant populated no-go Stockholm suburbs were the most affected by the virus, with the Somali community, in particular, seeing large numbers of cases.
Posted by: trailing wife || 06/23/2021 00:00 || Comments || Link || E-Mail|| [133 views] Top|| File under:
Who's in the News
32
[untagged]
8
Islamic State
4
Taliban
4
Sublime Porte
3
Commies
3
al-Shabaab (AQ)
3
Antifa/BLM
3
Govt of Iran
2
Govt of Pakistan
2
ISWAP
2
Tin Hat Dictators, Presidents for Life,
2
Govt of Iran Proxies
1
[untagged]
1
Hamas
1
Govt of Syria
1
Govt of Iraq
1
Human Trafficking
1
Hezbollah
1
Houthis
1
Devout Moslems
1
Palestinian Authority
Bookmark
E-Mail Me
The Classics
The O Club
Rantburg Store
The Bloids
The Never-ending Story
Thugburg
Gulf War I
The Way We Were
Bio
Merry-Go-Blog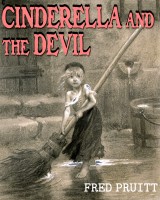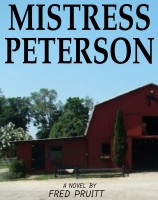 On Sale now!


A multi-volume chronology and reference guide set detailing three years of the Mexican Drug War between 2010 and 2012.

Rantburg.com and borderlandbeat.com correspondent and author Chris Covert presents his first non-fiction work detailing the drug and gang related violence in Mexico.

Chris gives us Mexican press dispatches of drug and gang war violence over three years, presented in a multi volume set intended to chronicle the death, violence and mayhem which has dominated Mexico for six years.
Click here for more information


Meet the Mods
In no particular order...


Steve White
Seafarious
Pappy
lotp
Scooter McGruder
john frum
tu3031
badanov
sherry
ryuge
GolfBravoUSMC
Bright Pebbles
trailing wife
Gloria
Fred
Besoeker
Glenmore
Frank G
3dc
Skidmark
Alaska Paul



Better than the average link...



Rantburg was assembled from recycled algorithms in the United States of America. No trees were destroyed in the production of this weblog. We did hurt some, though. Sorry.
35.172.111.71

Help keep the Burg running! Paypal: