Most big cities have become more racially segregated: study
h/t Instapundit


[NYP]- An alarming new report has revealed that a majority of the country's biggest cities are even more segregated today than they were more than 30 years ago.

Nearly 81% of the country's metropolitan centers — 169 out of 209 cities — are more segregated than in 1990, according to a new study, with cities such as Providence, Rhode Island, and Salt Lake City, Utah, seeing notable increases.

Cities considered the most segregated include New York — which ranks No. 1 — as well as Chicago, Milwaukee, Detroit, Los Angeles and Philadelphia, among others.

While a few Southern cities are considered some of the most segregated metropolitan areas in the US — such as Miami (ranking No. 5) and New Orleans (tied for No. 10 with Beaumont-port Arthur Texas) — others in the region also saw the greatest decrease, including Miami, as well as Savannah, Georgia, and San Antonio, Texas.

The new report by the University of California Berkeley's Othering & Belonging Institute, which "flies in the face of prevailing perceptions that the US has become less segregated since the Civil Rights era," found that a majority of regions with more than 200,000 residents were more segregated in 2019 than they were in 1990.


Structural racism in action? 😃
Posted by: g(r)omgoru || 06/22/2021 05:01 || Comments || Link || E-Mail|| [149 views] Top|| File under:
Nellis Air Force Base Hosts First-Ever Drag Queen Show: 'Essential to the Morale, Readiness'
[Breitbart] Nellis Air Force Base in Nevada recently hosted its first-ever drag queen show at one of its on-base dining and entertainment clubs, according a base spokesperson.


We'd never have made it to the Elbe without drag queen shows. Everybody knows that.


Nellis Air Force Base said in an email statement to Breitbart News:

Nellis Air Force Base and the 99th Air Base Wing hosted its first-ever drag show Thursday, June 17, at the Nellis Club. The event was sponsored by a private organization and provided an opportunity for attendees to learn more about the history and significance of drag performance art within the LGBT+ community.

Ensuring our ranks reflect and are inclusive of the American people is essential to the morale, cohesion, and readiness of the military. Nellis Air Force Base is committed to providing and championing an environment that is characterized by equal opportunity, diversity and inclusion.

The drag queen show came to light after Air Force veteran podcaster "BK" posted a digital flyer for the event that read: "DRAG-U-NELLIS" and "CLASS IS IN SESSION."

"Discover the significance of Drag in the LGBT+ Community at the Nellis Club," it said.

It was scheduled for Friday, June 17, at 5 p.m. and "Sponsored by the Nellis Top 3."

The "Top 3" at Nellis Air Force Base is a social and professional organization established to "enhance the morale, esprit de corps, of all enlisted personnel assigned to the Wing and to facilitate cooperation between members of the top three enlisted grades," according to its private Facebook page.

"The base Top III will provide a forum for its members to meet, share personal experiences and expertise, and assist one another. It may function as an added channel of communication within the chain of command, between the commander, and the enlisted force on Nellis AFB," it said.

One person who attended the drag queen show posted on her social media account, "Had a fun night ... at a drag Queen show at nellis afb last night."

The Nellis Club, according to the Nellis Force Support Squadron website, is a consolidated club offering a "versatile dining and entertainment experience for all its members."
Posted by: Angaick Flurong7347 || 06/22/2021 00:00 || Comments || Link || E-Mail|| [213 views] Top|| File under:
Caucasus/Russia/Central Asia
250 homes damaged in flooding in Dnepropetrovsk, Ukraine
In the Dnipropetrovsk region, for a week they have not been able to cope with the consequences of heavy rains, and on the eve of heavy rainfall fell in Bukovina.

As a result of bad weather in Ukraine flooded 240 houses in Chernivtsi and Dnipropetrovsk regions, reports GSCHS in Monday, June 21.

So, in the Chernivtsi region, 29 residential buildings and 87 household plots in 15 settlements remain flooded. In the Dnipropetrovsk region, 23 private houses and 102 households are partially flooded.

It is also noted that the day before, as a result of bad weather, local roads with a total length of about 30 km and the road surface of 9 bridges in 29 settlements were partially damaged (travel to settlements is provided). There are no casualties or injuries as a result of the bad weather.

35 people and 18 pieces of equipment (including 7 motor pumps) were involved in eliminating the consequences of bad weather from the State Emergency Service. In total, about 1,160 square meters of water was pumped out from 63 household plots and 51 residential buildings. The work on pumping water continues.

In the Dnipropetrovsk region, during the day on June 20, the divisions of the State Emergency Service pumped out 56,288 square meters of water (since the beginning of work - 605 thousand 218 square meters of water). The work on pumping water continues, 21 people and 21 units have been attracted from the department. equipment (including 14 motor pumps).
Posted by: badanov || 06/22/2021 00:00 || Comments || Link || E-Mail|| [23 views] Top|| File under:
UN local rights group suspended in Belarus
Direct translation of the article. Edited.



MINSK , June 21, 2021 , 17:43 - REGNUM

The office of the UN High Commissioner for Human Rights in Minsk has suspended its activities. The political leadership of Belarus has declared the undesirability of the presence in the post-Soviet republic of a senior human rights adviser to the Office of the United Nations High Commissioner for Human Rights (OHCHR). Thus, the official Minsk achieved what it wanted, being in a protracted and acute conflict with the UN Human Rights Council.

Speaking on June 21 at the 47th session of the UN Human Rights Council, UN High Commissioner for Human Rights Michelle Bachelet stated: "The situation in Belarus continues to deteriorate."

She drew attention to the fact that in Belarus there are "severe restrictions on civil space, including the right to freedom of expression, peaceful assembly and association", the security forces are carrying out "raids against civil society and independent media."

The authorities of the post-Soviet republic are under attack not only by human rights activists and journalists, but also by civic activists. Unacceptable measures are being taken against them, which is why the High Commissioner "continues to receive numerous reports of arbitrary arrest and detention, torture and ill-treatment".

Bachelet also said that she regrets the official Minsk decision that negatively affected the work of the office of the UN High Commissioner for Human Rights. The Belarusian Foreign Ministry does not comment on the situation.

The National Human Rights Action Plan (NHRAP) was approved by the government of Belarus in 2016. It was announced as a comprehensive document. The Belarusian Foreign Ministry periodically reported on the success of its implementation against the background of directly opposite assessments coming from the Belarusian public and international organizations. For many years, official Minsk has refused to recognize the mandate of the UN Human Rights Council Special Rapporteur on the situation with human rights in Belarus.


Posted by: badanov || 06/22/2021 00:00 || Comments || Link || E-Mail|| [21 views] Top|| File under:
Serbs finger Russian special forces for ammo plant explosion.
Direct translation of the article



BELGRADE , 22 June 2021 , 00:28 - REGNUM

It is possible that Russian special services are behind the explosions at the Svoboda ammunition factory in the Serbian town of Cacak. This suspicion was voiced on June 21 by the expert of the Institute of International and National Security (Serbia) Darko Trifunovic on the air of the Serbian TV channel Prva.

Trifunovic recalled that all production lines at the Svoboda factory have been updated, and that even Serbian President Aleksandar Vucic doubted that the explosions were accidental, since they occurred in rooms where there is no electrical wiring.

"I would organize an investigation for sabotage," Trifunovic said, adding that similar incidents have recently occurred in the Czech Republic and Bulgaria.

"Bulgaria and the Czech Republic are investigating the Russian secret service of the GRU and their Unit 29155 (PDF), which is suspected of organizing explosions at military depots, about which they believed that they were delivering (artillery) weapons to Ukraine," Trifunovich said.

On the same day, the Serbian journalist and politician Zoran Ostoich, on the air of the Pink TV channel, repeated the thesis that Russian special services could be behind the explosions at the Svoboda factory, but he did not rule out that what happened could be a signal to the Serbian leadership after the visit British Secretary of Defense Ben Wallace. "I would associate this with the visit of the British minister and with the agreement that he signed with Vucic on counteracting foreign malignant influence," said Ostoich.

Let us remind you that the owner of the Pink TV channel Zeljko Mitrovic is considered one of the close associates of Alexander Vucic. The former wife of the President of Serbia, Ksenia Vucic, is the director of one TV channel of the Pink media corporation - Pink 3.

Posted by: badanov || 06/22/2021 00:00 || Comments || Link || E-Mail|| [73 views] Top|| File under:
China-Japan-Koreas
Chinese Academy of Science Nominates Wuhan Virology Lab For Prestigious 2021 Outstanding Science and Technology Achievement Prize
[The Last Refuge] The Chinese Academy of Science is rewarding the Wuhan Institute of Virology for an outstanding contribution toward scientific achievement due to their cutting edge bio-research in the creation of SARS-CoV-2. The Chinese Communist Party wishes to celebrate the stunning success of Wuhan team for creating the COVID-19 global panic that has led to trillions in global wealth redistribution.


CHINA — The Wuhan Institute of Virology (WIV), under the Chinese Academy of Sciences (CAS), has been listed as one of the candidates for the 2021 Outstanding Science and Technology Achievement Prize of CAS for its achievement in identifying the COVID-19 pathogeny.

China's "bat woman" Shi Zhengli, and Yuan Zhiming, director of the WIV's Wuhan National Biosafety Laboratory were selected as the outstanding contributors of the WIV group candidates.
Posted by: Glereger Bumble2153 || 06/22/2021 00:00 || Comments || Link || E-Mail|| [177 views] Top|| File under: Commies
Great White North
Quebec Govt To Stop Playing American Pop Songs
That's quite a coincidence. I've stopped listening to them.


[Citizens Free Press] La musique de nos artistes, on en est fiers. J'annonce donc que notre gouvernement va inciter les ministères et sociétés d'État à diffuser de la musique et des chansons québécoises dans leurs édifices.

De plus, nous investissons 1,1M$ dans le projet Écoute mon album de @ADISQ_. pic.twitter.com/oEOWrzK4Bt

— Nathalie Roy (@NathalieRoyCAQ) June 20, 2021

Only music by Quebec artists will be played in provincial government buildings and on phone lines starting immediately. The policy change comes after cultural minister Nathalie Roy was "shocked" to hear an American singer warbling in English while she was on hold with the ministry she heads.


They mean it to be a slap in the Yankee face, no doubt, but it's not as if the Americans will notice the lost sales, and local musicians always need more exposure. It would be lovely if the American governors would do the same for the musicians in their states. Does the lady mean something like this, which is clearly not at all derivative of American musical forms:




Posted by: Bubba Glesh8114 || 06/22/2021 00:00 || Comments || Link || E-Mail|| [152 views] Top|| File under:
India-Pakistan
PM Imran Khan speaks over rising rape cases in country
[NATION.PK] In an interview with Axion, HBO on Sunday, the Prime Minister (PM) of Pakistain: Imran Khan
...aka The Great Khan, who ain't the sharpest bulb on the national tree...
, while referring to the rising rape cases in the country, said that if a woman wears fewer clothes, it will have an impact on men. During the interview, which was released on Monday, the premier spoke over multitudes of issues ranging from military bases; the Afghan

grinding of the peace processor

, and Pakistain's counteractive strategy towards the coronavirus (aka COVID19 or Chinese Plague)

...the twenty first century equivalent of bubonic plague, only instead of killing off a third of the population of Europe it kills 3.4 percent of those who notice they have it. It seems to be fond of the elderly, especially Iranian politicians and holy men...
pandemic.

However,


Switzerland makes more than cheese...


his statements over women's dressing and temptation received overwhelming attention and criticism on social media.

Referring to the prime minister's earlier remarks on rising vulgarity in the country that had triggered a backlash on social media, Swan asked:

"On increasing vulgarity, you said it will have consequences, and you were accused of rape victim-blaming. How do you respond to that?"

Defending the criticism against himself, the prime minister responded, "it is such nonsense".

He said, "I never said veils: this was never said. I said the concept of pardah is [to] avoid temptation in society. We don't have discos here, we don't have nightclubs."

"So this is a completely different society, a way of life here. So, if you raise temptation in the society to the point, and all these young guys have nowhere to go, it has consequences on the society," he added.

Swan asked, "Do you think what women wear--that, that's part of any temptation?"

"If a woman is wearing very few clothes, it will have an impact on men," said the PM. "Unless they're robots. I mean, it's common sense."

"Yes, but will it really provoke acts of sexual violence?" asked Swan.

"It depends which society you live in," said the premier. "If in a society, people haven't seen that sort of a thing, it will have an impact on them," he added.

Various leaders of Pak political forefront and professionals belonging from various walks of life have given their perspectives over the prime minister's statements.



Posted by: Fred || 06/22/2021 00:00 || Comments || Link || E-Mail|| [36 views] Top|| File under: Govt of Pakistan
Syria-Lebanon-Iran
Syrian drought puts Assad's 'year of wheat' in peril
[AlAhram] The agricultural blow and lack of funds to finance the imports will add to pressure on a Syrian economy already reeling from the war and buckling under the pressure of US sanctions, and the COVID-19 pandemic

The "year of wheat" campaign pushed by Syrian Hereditary President-for-Life Bashir Pencilneck al-Assad


Leveler of Latakia...


is in jeopardy after low rainfall risked leaving an import gap of at least 1.5 million tonnes, according to preliminary estimates by officials and experts.
Continued on Page 49
Posted by: trailing wife || 06/22/2021 00:00 || Comments || Link || E-Mail|| [26 views] Top|| File under:
Who's in the News
49
[untagged]
7
Taliban
4
Human Trafficking
3
Commies
2
Hezbollah
2
Islamic State
2
Govt of Iran
2
Govt of Pakistan
2
Hamas
2
Narcos
2
Sublime Porte
1
PLO
1
[untagged]
1
Govt of Iran Proxies
1
ISWAP
1
Thai Insurgency
Bookmark
E-Mail Me
The Classics
The O Club
Rantburg Store
The Bloids
The Never-ending Story
Thugburg
Gulf War I
The Way We Were
Bio
Merry-Go-Blog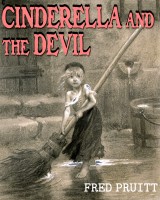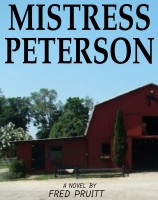 On Sale now!


A multi-volume chronology and reference guide set detailing three years of the Mexican Drug War between 2010 and 2012.

Rantburg.com and borderlandbeat.com correspondent and author Chris Covert presents his first non-fiction work detailing the drug and gang related violence in Mexico.

Chris gives us Mexican press dispatches of drug and gang war violence over three years, presented in a multi volume set intended to chronicle the death, violence and mayhem which has dominated Mexico for six years.
Click here for more information


Meet the Mods
In no particular order...


Steve White
Seafarious
Pappy
lotp
Scooter McGruder
john frum
tu3031
badanov
sherry
ryuge
GolfBravoUSMC
Bright Pebbles
trailing wife
Gloria
Fred
Besoeker
Glenmore
Frank G
3dc
Skidmark
Alaska Paul



Better than the average link...



Rantburg was assembled from recycled algorithms in the United States of America. No trees were destroyed in the production of this weblog. We did hurt some, though. Sorry.
3.236.13.53

Help keep the Burg running! Paypal: