Texas boy, 9, accidentally shot by father during alleged road rage incident
[NYPOST] A 9-year-old Houston boy is

at death's door

after he was mistakenly shot in the chest by his father who had pulled out his gun during a road-rage incident, authorities said.

The boy was in a car being driven by his dad around 11 p.m. Friday in the Fifth Ward when the man believed he was being followed by another vehicle and brandished the weapon, ABC News reported.


Meth paranoia? Happy Father's Day!


Once they arrived home, the father tried to put his gun back into its holster, but it accidentally went off and struck the child in the chest, authorities said.

The child was rushed by his father to the hospital, where he was

at death's door

but expected to survive, police said.

No charges are expected to be filed against the father, who is cooperating with the investigation, the outlet reported.
Posted by: Fred || 06/14/2021 00:00 || Comments || Link || E-Mail|| [155 views] Top|| File under:
Two dead, 19 wounded in weekend of heavy gun violence in NYC
[NYPOST] At least two men were killed and 19 people

maimed

in shootings in the Big Apple this weekend, as gun violence continues to skyrocket with no end in sight, police said.

The weekend's first fatal shooting came shortly before 6 a.m. Saturday in the South Bronx, where police responding to the scene found a 30-year-old man with a gunshot wound to the back lying on the ground.

The man was taken to Lincoln Hospital, where he was pronounced dead.
He's dead, Jim!
Hours later, another man was

rubbed out

in the borough after bullets rang out outside a church in Morrisania.

The 41-year-old man, identified by sources as Vaughn Flanders, was

bumped off

in broad daylight Saturday outside St. Anthony of Padua Church at East 166th Street and Prospect Ave., cops said.


Posted by: Fred || 06/14/2021 00:00 || Comments || Link || E-Mail|| [125 views] Top|| File under:
-Great Cultural Revolution
Allen & Co. guest list confirmed
[IdMtnExpress] After a year off, Allen & Co.'s Sun Valley conference is set to return to the valley July 6-11, bringing with it some of the world's most famous billionaires and business tycoons.

Tech titans this year include Amazon's Jeff Bezos, Facebook's Mark Zuckerberg and Sheryl Sandberg, Apple's Tim Cook, Berkshire Hathaway's Warren Buffett and Microsoft CEO Satya Nadella, according to a report by Variety magazine.

On the entertainment front, Discovery's David Zaslav, Disney CEO Bob Chapek, Sony CEO Kenichiro Yoshida, Comcast CEO Brian Roberts, Warner Media CEO Jason Kilar, ViacomCBS's Shari Redstone and Netflix's Ted Sarandos and Reid Hastings are expected to touch down in Sun Valley.Notable political figures on the guest list include former Transportation Secretary Elaine Chao, former Secretary of State James Baker and Admiral William McRaven, former commander of the U.S. Special Forces.

Boston Red Sox owner John Henry, Buffalo Bills owner Terry Pegula, Patriots owner Bob Kraft, NBA Commissioner Adam Silver and NFL Commissioner Roger Goodell also received invites. So did producer Vince Gilligan, actress Candice Bergen and TV personalities Diane Sawyer, Anderson Cooper, Van Jones and Gayle King.

Those not on the list this year include Twitter CEO Jack Dorsey, media tycoon Rupert Murdoch and billionaire entrepreneur Peter Thiel.

Airport officials said last week that they expect the event—as usual—to generate significant private jet activity on the tarmac.

"This will be on the heels of the July Fourth holiday, so we're expecting a very busy few weeks of activity," airport Manager Chris Pomeroy said.
Posted by: 746 || 06/14/2021 09:58 || Comments || Link || E-Mail|| [62 views] Top|| File under:
-Land of the Free
Critical Race Theory: These states are already cracking down on the controversial concept
We've been getting the information in bits and pieces. Here it all is in one place.

[FoxNews] Nearly half of all states in the U.S. are taking measures to ban CRT from their public schools.

Critical Race Theory is a controversial philosophy — a progressive idea that proponents say can increase racial equity and which critics describe as Marxist, anti-American and neo-racist.

It's either "a way of understanding how American racism has shaped public policy, or a divisive
Continued on Page 49
Posted by: trailing wife || 06/14/2021 00:00 || Comments || Link || E-Mail|| [151 views] Top|| File under:
Africa North
Minister El Mostapha Ramid Resigns from Morocco's Justice and Development Party
[ENGLISH.AAWSAT] Morocco's minister of state for human rights
...not to be confused with individual rights, mind you...
published a post on his official Facebook page on Saturday in response to rumors about his resignation from the ruling Justice and Development Party (PJD).

El Mustapha Ramid addressed his party members and expressed gratitude for their trust in him over the past years.

He said he has been absent from the recent party meetings and activities due to health reasons and "other reasons that do not need to be mentioned."

His post has been interpreted as a resignation from the party.

"I appreciate the importance of what we have all accomplished to serve the society and the state," Ramid added, hoping the party would succeed in achieving reform.

His post was published after Alyaoum24 news website reported his resignation on Friday, a few months before upcoming legislative elections, scheduled for September. Ramid neither confirmed nor denied the news.

Posted by: Fred || 06/14/2021 00:00 || Comments || Link || E-Mail|| [30 views] Top|| File under:
Chinese City Deploys Drones to Keep People Inside
[ENGLISH.AAWSAT] A fleet of 60 drones has been deployed in the southern Chinese city of Guangzhou to keep people indoors and remind those going out to wear masks.

China has largely stamped out cases of local COVID-19 transmission, but Guangzhou has seen a flare-up of the more infectious delta variant of the virus, initially discovered in India.

China reported 34 new COVID-19 cases on June 12, down from 35 cases a day earlier, the country's national health authority said on Sunday.

Of the new cases, six were local transmissions, versus eight the previous day, the National Health Commission said. All of the local cases were in southern Guangdong province.

The six new cases reported in Guangzhou brought the number in the city's outbreak to more than 100.

The police-operated drones carry cameras and broadcast messages to people venturing outdoors that they and others are best protected by staying inside.

The flying unmanned vehicles add to an already dense layer of monitoring including cellphone health confirmations, temperature checks and quarantines for those living in or travelling to areas where the risk of infection is considered high.

Gungzhou has isolated several neighborhoods, restricted travel out of the city and the surrounding province and shuttered cinemas and other indoor entertainment venues.

The total number of confirmed COVID-19 cases in mainland China now stands at 91,428, while the

corpse count

remains unchanged at 4,636.

Posted by: Fred || 06/14/2021 00:00 || Comments || Link || E-Mail|| [68 views] Top|| File under: Commies
India-Pakistan
Johnny and Jugnu employees arrested for refusing free burgers to cops
[DAILYTIMES.PK] Johnny & Jugnu Phase 6 DHA Lahore employees were arrested by the police late Friday.

Around 1am 19 of the employees of the fast food chain were taken into police custody without any solid grounds as ordered by the SHO.

2 days before the event the police had come in demanding free burgers which the employees refused. The police came in on late Friday and arrested the Manager and the rest of the crew while forcing them to shut down the outlet.

For 7 hours they kept the employees locked up for not giving them free burgers.

Many people and other fast food businesses have come forward in support for Johnny & Jugnu wand demanded justice for the treatment they faced.

The Punjab
1.) Little Orphan Annie's bodyguard
2.) A province of Pakistain ruled by one of the Sharif brothers
3.) A province of India. It is majority (60 percent) Sikh and Hindoo (37 percent), which means it has relatively few Moslem riots....
Police took a stance and fired the SHO; they announced it on Twitter, "IG Punjab Inam Ghani have taken notice of the Johnny and Jugnu restaurant incident and have suspended the SHO Defence C and the staff of the

cop shoppe

involved. No one is allowed to take law into his own hands. Injustice will not be tolerated. All of them will be punished."


Posted by: Fred || 06/14/2021 00:00 || Comments || Link || E-Mail|| [117 views] Top|| File under: Govt of Pakistan
Israel-Palestine-Jordan
Lapid to take lead over Bennett on foreign ties, peace with Arab states
[jpost] Foreign Minister and Alternate Prime Minister Yair Lapid is expected to take a strong leading role in Israel's international relations, as opposed to in the past 12 years in which the prime minister did so.

Prime Minister Naftali Bennett plans to focus on his domestic agenda — at least at first — a source close to the new premier said. Any diplomatic decision or statement Bennett makes will have to be coordinated in advance with Lapid, because of the delicate rotation government they formed on Sunday.

Former prime minister Benjamin Netanyahu led Israel's foreign policy throughout his time in office, often keeping key information from the foreign ministry. He also served as foreign minister at the same time as prime minister in 2012 and 2015-2019.

Lapid said in his transition ceremony with departing minister Gabi Ashkenazi on Monday the Foreign Ministry will be in charge of normalizing relations between Israel and Arab states, following last year's Abraham Accords.

"Great things have happened this past year," Lapid said. "We need to continue the development that started with the Abraham Accords, to work to strengthen the peace with the Gulf States, with Egypt and with Jordan. We will work to sign agreements with more countries in the region and beyond.

"It's a process, it won't happen in a day, but the Foreign Ministry will coordinate those efforts," he stated.

Netanyahu did not inform Ashkenazi until moments before the announcement that Israel made peace with the United Arab Emirates last August, but after that, Ashkenazi met with his Emirati and Bahraini counterparts and the Foreign Ministry worked on cultivating the relations.

Lapid also emphasized that "Jordan is an important strategic ally. King Abdullah [II bin Al-Hussein] is an important regional leader and a strategic ally; we will work with him and strengthen the relationship between our countries."

The new foreign minister referred to "recent reports" about Jordan, which was likely a Washington Post article that claimed Netanyahu was involved in attempts to weaken King Abdullah, since he and former US president Donald Trump preferred to get closer with Saudi Arabia.

Lapid said that he and Bennett will work together to "do whatever it takes to prevent Iran from obtaining a nuclear bomb." With the US and Iran indirectly negotiating a return to the 2015 nuclear agreement, Lapid said Israel must "prepare quickly."

"It was a bad deal," he said. "I opposed it. I still oppose it. Israel could have, with a different approach, influenced it far more."

Referring to the recent fighting between Israel and Hamas in Gaza, Lapid said that "the world doesn't always understand the conditions in which Israel operates. We'll try to change that... Faced with the disgraceful propaganda against us we will need to make clear to the world that we are fighting a sick terror organization which has no problem firing rockets from kindergartens and schools.

Israel will respond forcefully to any rocket attack, Lapid warned.

"Hamas is the only one responsible for the death of innocent civilians. And still, it is not weakness to admit that our hearts break for every child who dies in conflict. Children don't need to die in the wars of adults," he added.

The first foreign policy issue Lapid addressed in his remarks was restoring relations between Israel and the Democratic Party in the US, pointing out that Democrats are in the White House and control the Senate and House of Representatives.

"I've warned against it more than once, but the outgoing government took a terrible gamble, reckless and dangerous, to focus exclusively on the Republican Party and abandon Israel's bipartisan standing. The Republicans are important to us, their friendship is important to us, but not only the friendship of the Republican party," he said.

Lapid noted that he spoke with Secretary of State Antony Blinken, and they both think it is imperative to have US-Israel ties be based on mutual respect and improved dialogue.

The foreign minister also called to strengthen ties with Diaspora Jewry.

"The support of Christian evangelicals and other groups is important and heart-warming but the Jewish people are more than allies, they are family," he said. "Jews from all streams, Reform, Conservative, and Orthodox, are our family. And family is always the most important relationship, and the one that needs to be worked on more than any other."

When it comes to relations with Europe, Lapid — who once called Sweden's foreign minister an antisemite at a rally in Stockholm — quipped: "Shouting that everyone is antisemitic isn't a policy or a work plan, even if it sometimes feels right."

Lapid said he and French President Emmanuel Macron, with whom he has had a years-long friendship, exchanged text messages and that he spoke with EU High Representative for Foreign Affairs and Security Policy Josep Borrell and they agreed to deepen Israel-Europe ties.

The minister said Deputy Foreign Minister Idan Roll will lead the process of integrating the Ministry for Strategic Affairs back into the Foreign Ministry, which will manage the fight against BDS and the delegitimization of Israel.

Smiling warmly, Lapid told Foreign Ministry officials that he really wanted his new job and he made every effort to get it.

"I believe we will do great things together... I'm happy to be here with you. I've waited for this a long time," he said.
Posted by: 746 || 06/14/2021 13:30 || Comments || Link || E-Mail|| [66 views] Top|| File under:
Naftali Bennett becomes Israeli's new Prime Minister as parliament votes in coalition government ending Benjamin Netanyahu's 12 years in power
[Daily Mail, where America gets its news]
Israel's parliament voted 60-59 in favour of the new coalition government on Sunday and shortly afterwards, Naftali Bennett was sworn in as prime minister


Bennett will now preside over a diverse and fragile coalition comprised of eight ideologically different parties


He will be prime minister until September 2023 before handing the power over to Yair Lapid,


...2nd gen journalist-politician-actor-novelist who spent time working in television in Los Angeles, political "centrist", has beautiful hair...

the leader of centrist Yesh Atid party, for a further two years as part of a power-sharing deal.


Ahead of the vote, a parliamentary debate became heated as Benjamin Netanyahu vowed to 'topple' the new coalition, which is led by Bennett
Posted by: Skidmark || 06/14/2021 00:00 || Comments || Link || E-Mail|| [174 views] Top|| File under:
Defector Provides Evidence That the Chinese Military Orchestrated the Creation of COVID-19 and Lab Leak
[Red state] One week ago we reported that a man believed to be the highest-ranking Chinese defector ever was working with the Defense Intelligence Agency and that he had direct knowledge of special weapons programs in China, including bioweapons programs. We also reported that the defector provided an extensive, technically detailed debrief to US officials, that the U.S. Army Medical Research Institute of Infectious Diseases (USAMRIID) was able to corroborate very technical details of the information provided, and that in DIA's assessment, the information provided by the defector is legitimate.

RedState has now learned some details of the information provided by the defector, including that he provided data proving that SARS-CoV-2 was manmade and leaked from the Wuhan Institute of Virology, in addition to evidence confirming that the People's Liberation Army managed the Wuhan program (and others), as Chinese virologist Yan Li-Meng told the FBI last year.

Technical details provided by the defector, RedState is told, were given to scientists (who were not told how that information was given to the government) who then re-analyzed data from published sources in conjunction with the new data and concluded that the SARS-CoV-2 virus was engineered. And, the defector was able to confirm numerous non-public details Yan provided the US government.

Pause for a moment and consider this. Our government now has additional evidence that a virus that killed 600,000 Americans, sickened millions more, nearly destroyed our economy, and inflicted untold collateral damage, was a bioweapon created by the Chinese military and deliberately released.

I say "additional" evidence because the FBI has had some of this evidence for more than a year and the person who brought it forward has only been subjected to a thorough smear campaign for her efforts — which is highly relevant when attempting to understand the newest defector's actions.
Posted by: Large and Company9026 || 06/14/2021 00:00 || Comments || Link || E-Mail|| [172 views] Top|| File under: Commies
Who's in the News
26
[untagged]
7
Sublime Porte
5
Islamic State
5
Commies
4
Taliban
3
Antifa/BLM
2
Govt of Iran
2
Govt of Iran Proxies
2
Human Trafficking
2
Houthis
2
Govt of Iraq
1
PLO
1
Govt of Saudi Arabia
1
Boko Haram (ISIS)
1
Abu Sayyaf (ISIS)
1
al-Shabaab (AQ)
1
Hezbollah
1
Govt of Pakistan
Bookmark
E-Mail Me
The Classics
The O Club
Rantburg Store
The Bloids
The Never-ending Story
Thugburg
Gulf War I
The Way We Were
Bio
Merry-Go-Blog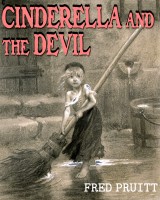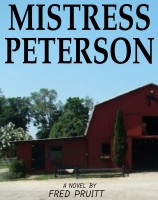 On Sale now!


A multi-volume chronology and reference guide set detailing three years of the Mexican Drug War between 2010 and 2012.

Rantburg.com and borderlandbeat.com correspondent and author Chris Covert presents his first non-fiction work detailing the drug and gang related violence in Mexico.

Chris gives us Mexican press dispatches of drug and gang war violence over three years, presented in a multi volume set intended to chronicle the death, violence and mayhem which has dominated Mexico for six years.
Click here for more information


Meet the Mods
In no particular order...


Steve White
Seafarious
Pappy
lotp
Scooter McGruder
john frum
tu3031
badanov
sherry
ryuge
GolfBravoUSMC
Bright Pebbles
trailing wife
Gloria
Fred
Besoeker
Glenmore
Frank G
3dc
Skidmark
Alaska Paul



Better than the average link...



Rantburg was assembled from recycled algorithms in the United States of America. No trees were destroyed in the production of this weblog. We did hurt some, though. Sorry.
35.172.111.71

Help keep the Burg running! Paypal: