-Lurid Crime Tales-
Gunman in Florida grocery store shot baby first before killing grandmother
[CNN] The gunman who opened fire in a Florida grocery store Thursday first fired one shot that killed a 1-year-old boy before struggling with the boy's 69-year-old grandmother and then fatally shooting her, authorities said.

The shooter, identified as 55-year-old Timothy J. Wall, then killed himself, according to the Palm Beach County Sheriff's Office.

The motive in the shooting remains unknown. The Palm Beach County Sheriff's Office has said there is no known relationship between the shooter and the victims, who will remain unidentified after their families invoked Marsy's Law.

Palm Beach Sheriff Ric Bradshaw indicated in a news conference Friday that Wall had expressed on social media a desire to "kill people and children."

Sheriff Maj. Talal Masri said authorities received the first call about shots fired at 11:35 a.m. By the time they arrived at the Publix Supermarket in Royal Palm Beach, they found both victims and the shooter dead.

Based on a review of video from inside the store, Masri said

Sherlocks

determined the victims had arrived at 11:07 a.m.

Wall entered the store at 11:29 a.m., Masri said, carrying a golf putter like a walking stick. At 11:30 a.m., the grandmother and her grandson entered the produce section. Wall followed a minute later and was looking toward the victims, Masri said.

A gunman fatally shot a 1-year-old boy and his grandmother at a Florida grocery store

A gunman fatally shot a 1-year-old boy and his grandmother at a Florida grocery store

At 11:34 a.m., Masri said, Wall approached the victims, pulled out his gun and fired a single round, killing the child in the shopping cart. A struggle ensued between Wall and the grandmother, who was eventually thrown to the ground. Wall then shot her, too, Masri said.

Wall then killed himself.

The investigation remains ongoing, Masri said. Detectives have so far interviewed more than 30 people who were inside the store who either saw or heard the shooting happen.
Posted by: Fred || 06/12/2021 00:00 || Comments || Link || E-Mail|| [10794 views] Top|| File under:
-Great Cultural Revolution
Troops segregated for 'privilege walks,' critical-race theory reading lists
[WASHINGTONTIMES] Sen. Tom Cotton revealed several whistleblower complaints from service members who objected to critical-race theory indoctrination in the military, including airmen being divide race into groups for "privilege walks."

The service members also spoke out against receiving reading lists of critical race theory books as part of the Pentagon's new anti-extremism and diversity training within the ranks.

Mr. Cotton, Arkansas Republican, received the complaints after launching a whistleblower site in late May in partnership with Rep. Dan Crenshaw, Texas Republican.


Mr. Cotton, a former Army infantry officer, and Mr. Crenshaw, a former Navy SEAL lieutenant commander, created the site to identify "woke" ideology within the military, they said.

"This is about a very specific kind of anti-American indoctrination that is seeping into some parts of our military," Mr. Cotton said at a Senate Armed Services Committee hearing on Thursday.

"One Marine told us a military history training session was replaced with mandatory training on police brutality, white privilege, and systemic racism. He reported that several officers are now leaving his unit citing that training," he said. "Another service member told us that their unit was required to read White Fragility by Robin DiAngelo which claims, 'white people raised in western society are conditioned in a white supremacist world view.'"


He said an airman complained that an exercise called a privilege walk, saying it was a "racist exercise."

"Members of the wing were ordered to separate themselves by race and gender in order to stratify people based on their perceived privilege," Mr. Cotton said in describing the airman's complaint.

The senator detailed several specific complaints on Thursday when questioning Secretary of Defense Lloyd J. Austin III during a committee hearing.

"We're hearing reports of plummeting morale, growing mistrust between the races and sexes where none existed just six months ago, and unexpected retirements and separations based on these trainings alone," he said.

Mr. Cotton asked Mr. Austin whether he believes the military is fundamentally racist and whether service members should be treated differently based on race or sex. Mr. Austin answered no to both questions, and he said he welcomed service members to make complaints through their chain of command or inspector general.


Posted by: Fred || 06/12/2021 00:00 || Comments || Link || E-Mail|| [10793 views] Top|| File under:
Yoga Instructor and 'Body Activist' Jessamyn Stanley Says White Supremacy has Polluted Yoga
[THEGATEWAYPUNDIT] Jessamyn Stanley needs you to know what yoga is really about — and it's not the poses.

In her new book Yoke: My Yoga of Self-Acceptance, the yoga instructor and body activist shares reflective personal essays that touch upon everything from racism to the cultural appropriation of American yoga, from consumerism to cannabis.

And while the timing couldn't be better considering the current cultural climate, the idea for the book came to her years ago while she was writing her first book, Every Body Yoga, a guide to developing a yoga practice.

"I realized yoga is a lot more than postures," she tells PEOPLE. "The postures get to be more complicated, not because you're practicing harder gymnastics or physical postures, but because you're practicing emotional and mental and really spiritual postures."...

...The book explores the existence of white supremacy

...the pernicious doctrine that laws were intended to be obeyed, that society works better when people don't pour shreiking from their places of worship every Friday for a weekend of rioting over insults real or imagined; and that cannibalism, beastiality, incest, murder, theft, rape, and similar activities are bad. A Dead White European (which invalidates his opinion) philosopher once opined that societies thrive when a person's word can be relied upon, and that a society which puts individual happiness first will invariably fail. Strangely enough, other successful societies, such as China, Japan, Korea, and those kinds of places could also be lumped with white supremacist societies, since they push the same values...
and cultural appropriation in American yoga.


Yoga is a religious meditation exercise in Indian subcontinent. Any American who is not of Indian subcontinent descent could be said to be engaging in cultural appropriation, including Ms Stanley.

"I would venture to say that everything in our collective society is rooted in white supremacy. I am sure there are many people who would disagree with that, and honestly I don't care because I believe that and I know it's the case," she says.
Posted by: Fred || 06/12/2021 00:00 || Comments || Link || E-Mail|| [10797 views] Top|| File under:
-Signs, Portents, and the Weather-
Sydney AUS has coldest day in 37 years - snow nearby
[TheTimes] Unusually harsh winter weather brought chaos to southeastern Australia when blizzards, torrential rain and high winds enveloped much of Victoria and New South Wales.

Snow fell in parts of New South Wales, and seaside Sydney endured its coldest day in 37 years, reaching a maximum of 10C.


FWIW, Sydney is at about 34S Latitude Atlanta GA is at about 34N). Mountain range to the west of Sydney usually protects Sydney from more extreme cold but not always.
Posted by: Lord Garth || 06/12/2021 00:00 || Comments || Link || E-Mail|| [10795 views] Top|| File under:
Arabia
Saudi Arabia bars foreign travelers from Hajj over COVID-19
[JPost] - Saudi Arabia has restricted the annual Hajj pilgrimage to its own citizens and residents for the second year running in response to the coronavirus pandemic, the state Saudi Press Agency (SPA)reported on Saturday.

Only people aged between 18 and 65 who have been vaccinated or immunized against the virus, and are free of chronic diseases, will be able to take part, the ministry that manages the Muslim pilgrimage to Mecca said in a statement carried by SPA.

It also set a maximum of 60,000 participants.

"The decision (was made) to guarantee the safety of haj amid uncertainty over the coronavirus," the kingdom's health minister Tawfiq al-Rabiah said in a televised press conference carried by SPA.

"Despite the availability of vaccine, there is uncertainty over the virus and some countries still record high numbers of COVID cases, the other challenge is the different variants of the virus, hence came the decision to restrict hajj," al-Rabiah said.

The minister said only approved COVID vaccines from Pfizer, Astrazeneca, Moderna and Johnson & Johnson will be valid for the hajj.


No Sinovac or Sinopharm vaccinated need apply
Posted by: g(r)omgoru || 06/12/2021 11:58 || Comments || Link || E-Mail|| [10793 views] Top|| File under:
Caucasus/Russia/Central Asia
5 Russian speaking separatists killed in gunfight in Lugansk
Direct translation of the article. Edited. Narrative from Russkaya Vesna and from Chris Covert


Ukrainian saboteurs today killed five servicemen of the People's Militia of the LPR. This was reported in the press service of the department.

"On June 11, this year, a sabotage group of a separate special operations center "West" (the former 8th Special Forces Regiment of the Special Forces of the Armed Forces of Ukraine) at the observation post of the People's Militia in the area of ​​the settlement of Golubovskoe of the Luhansk People's Republic five

militiamen

were killed in cold blood," the message says.

"Our servicemen were shot in the head with special weapons. At the same time, one of them was killed by a shot made from a foreign-made sniper rifle. The rest were shot at point-blank by the Ukrainian sabotage group that penetrated the territory of the post," the NM LNR noted.

Colonel Ivan Filiponenko, a spokesman for the Lugansk People's Army claimed the operation which led to the deaths of five Lugansk soldiers was on orders to exacerbate the situation at the front, which came directly from Ukrainian president Volodymyr Zelenskiy.

Filiponenko also pointed that that they have data about American involvement in training and supplying the shooters in the incident.

From VKontakte, military journalist Vladimir Orlov says probes of separatists' positions by Ukrainian special forces, along with artillery shots and drone overflights are a routine occurrence.

Orlov also said the soldiers were part of the "Ghost Battalion" a formation first formed in 2014 a the start of the war. "Ghost Battalion" base of operations is in Alchevsk.

From the Live Journal of Russian military journalist Boris Rozhin, a separatist militiaman with the call sign of "Joker DNR", said that ten special forces groups were training in Mariupol since June 9th, six for operations in Donetsk and four for Lugansk.

Claims Joker DNR:

"The main task of these groups is to work in the gray zone along the entire front line, with the aim of unleashing local clashes with Donetsk and Luhansk units from 10 to 17 June. At the same time, in the area of ​​work of these groups, there will be Ukrainian and Western journalists who will have to film aggressive material about the aggression of an aggressive enemy on the eve of the meeting between Putin and Biden."

Rozhin pointed out that last May, heavy flighting erupted between the "Ghost "Battalion" and forward elements of the Ukrainian 128th Separate Mountain Assault Brigade.

Rozhin thinks the Ukrainians will try to hang the suicide of a morale officer from the brigade, Lieutenant Karina Shemchuk on fighting with separatists.


Video at at the link
Posted by: badanov || 06/12/2021 00:00 || Comments || Link || E-Mail|| [10793 views] Top|| File under:
Russian central bank raises a key rate
Direct translation of the article


[REGNUM] The increase in the key rate by the Central Bank (CB) of Russia to 5.5% may be dictated by foreign policy factors. Economist Vasily Koltashov told a REGNUM correspondent about this .

The expert noted that the second consecutive increase in the key rate by half a percent at once in the Central Bank is explained by the fact that the Russian economy is on the mend, therefore, the rate can be raised. Critics of this position say that this makes it more difficult to lend to households and small and medium-sized enterprises. This leads to the fact that big business is in a better position.

"I must say that such criticism is fair, but neither the statements of the Central Bank, nor the position of the critics explain everything that is happening. I do not think that the rate hike is entirely correct, but I can assume that it is dictated solely by foreign policy circumstances," the REGNUM interlocutor said .

Posted by: badanov || 06/12/2021 00:00 || Comments || Link || E-Mail|| [10795 views] Top|| File under:
Kyrgyzstan complains of critical shortage of irrigation water
Direct translation of the article. Edited


[REGNUM] The situation with irrigation water in Kyrgyzstan is critical, the most severe deficit is now in the Chui region. This was announced today, June 11, at a press conference by the director of the Association of Corn Growers Vitaly Kakshtyks.

According to him, if now farmers do not regularly water corn and beets, they will go bankrupt, and farmers will have nothing to feed their livestock with.

"Many agricultural producers took out loans with the expectation of a good harvest, but now all this may collapse. To get out of the current situation, you need to firmly take control of every liter of water," Kakshtyks emphasizes.

In turn, the head of the largest agricultural cooperative in Kyrgyzstan, Rysbek Imanaliev, noted that back in the fall of 2020, agrarians predicted a critical shortage of irrigation water and called on the Ministry of Agriculture to start taking measures in advance to solve this problem.

"Many peasants were unable to plow their land due to the drought last year. The current situation could have been foreseen," he said indignantly.

To solve the problem of irrigation water shortage, Imanaliev proposes to rehabilitate the system of wells dug during the Soviet Union and equip them with the equipment necessary to automate the process of extracting water for irrigation.

Historical background of the problem
The problem of access to a limited resource in the countries of Turkestan aggravated almost immediately after the collapse of the USSR. The states located in the upper reaches of the main rivers - Kyrgyzstan and Tajikistan, are trying to use their positions for pressure and bargaining on Kazakhstan and Uzbekistan.

This problem was especially acute in Dushanbe and Tashkent. Tajikistan, obsessed with the idea of ​​building the Rogun hydroelectric power station, threatened to leave Uzbekistan without water necessary for agriculture. The issue has now been resolved.

However, in Kyrgyzstan and Tajikistan, there is a regular shortage of electricity associated with seasonal and dry periods, which occur every four to six years.

According to experts, in the coming decades, the problem of water shortage in the Turkestan region should seriously worsen.

Regnum.ru reported three days ago:
Due to the drought, residents of Samarkand will be able to receive water only eight hours a day. This was reported on June 8 in the press service of the Samarkand Suv Taminoti (Samarkand Water Supply) company.

Drinking water will be available to citizens from six to ten in the morning and from six to ten in the evening. The restoration of a stable water supply has not been reported. The restriction will apply to areas connected to two pumping stations.

Earlier, the Uzsuvtaminot (Uzvodosnabzhenie) company reported that there is an acute shortage of drinking water in the Samarkand region. The reasons were the lack of precipitation and low water consumption in the bed of the Zarafshan River.

Posted by: badanov || 06/12/2021 00:00 || Comments || Link || E-Mail|| [10793 views] Top|| File under:
Who's in the News
31
[untagged]
7
Sublime Porte
4
Govt of Iran
4
Human Trafficking
3
Taliban
3
Antifa/BLM
3
Islamic State
2
Hamas
2
Govt of Iraq
2
Arab Spring
2
Govt of Iran Proxies
1
Govt of Syria
1
[untagged]
Bookmark
E-Mail Me
The Classics
The O Club
Rantburg Store
The Bloids
The Never-ending Story
Thugburg
Gulf War I
The Way We Were
Bio
Merry-Go-Blog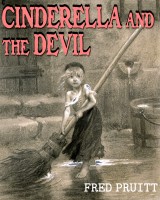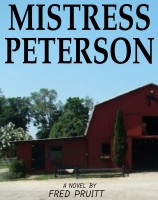 On Sale now!


A multi-volume chronology and reference guide set detailing three years of the Mexican Drug War between 2010 and 2012.

Rantburg.com and borderlandbeat.com correspondent and author Chris Covert presents his first non-fiction work detailing the drug and gang related violence in Mexico.

Chris gives us Mexican press dispatches of drug and gang war violence over three years, presented in a multi volume set intended to chronicle the death, violence and mayhem which has dominated Mexico for six years.
Click here for more information


Meet the Mods
In no particular order...


Steve White
Seafarious
tu3031
badanov
sherry
ryuge
GolfBravoUSMC
Bright Pebbles
trailing wife
Gloria
Fred
Besoeker
Glenmore
Frank G
3dc
Skidmark



Better than the average link...



Rantburg was assembled from recycled algorithms in the United States of America. No trees were destroyed in the production of this weblog. We did hurt some, though. Sorry.
3.236.65.63

Help keep the Burg running! Paypal: