-Lurid Crime Tales-
300-pound topless man is filmed walking up to stranger at LA gas station before punching her 12 times, pulling her hair and bodyslamming her to ground
Daily Mail, where America gets its news]
Police are searching for a 300- pound man caught on surveillance footage pulling up to a Gardenia area gas station and randomly attacking a woman


The man, who police say weighs around 300-pounds, calmly gets out of his car and walks towards the woman and without warning punches her multiple times


At one point during the attack the suspect grabbed the victim's hair and slammed her head against her car and the ground multiple times


After three men intervene the suspect stops and calmly walks back to his car and drives away from the scene


The victim, who suffered severe heads injuries, told police she did not recognize the suspect and she says she has no personal relationship to him
Posted by: Skidmark || 06/06/2021 12:09 || Comments || Link || E-Mail|| [304 views] Top|| File under:
-Great Cultural Revolution
Supposedly sane NYC shrink tells Yale audience she fantasizes about shooting white people in head
[NYPOST] A New York City-based psychiatrist told an audience at the Yale School of Medicine in April that she had fantasies of "unloading a revolver into the head of any white person that got in my way."
Maybe she should have her head examined?
Dr. Aruna Khilanani spewed the race-hating virtual remarks — in which she also said she'd walk away from the shooting "with a bounce in my step" and that white people "make my blood boil" and "are out of their minds and have been for a long time" — at the Ivy League institution's Child Study Center on April 6.
Her name sez she's Indian, but she looks about as white as I am, which is Mediterranean.
Audio of the talk was posted on the substack online platform of former
New York Times


...which still proudly displays Walter Duranty's Pulitzer prize...
opinion writer and editor Bari Weiss on Friday, along with an interview of Khilanani conducted by writer and podcaster Katie Herzog.
So the chat wasn't intended for public consumption? Dontcha hate it when that happens?
A flyer promoting the talk and posted online by Weiss titled the lecture, "The Psychopathic Problem of the White Mind" and included "learning objectives" such as "Set up white people's absence of empathy towards black rage as a problem" and "Understand how white people are psychologically dependent on black rage."
If you consider black rage theyas a problem for black people, rather than the 88 percent rest of us, that doesn't make you a psycho. And I, personally, have not only no dependency on black rage, but an absolute aversion.
Khilanani opened her remarks by telling the audience, "I'm gonna say a lot of things, and it will probably provoke a lot of responses, and I want you to just maybe observe them in yourself."
If the response is "Gee, you're dumb!" I guess you've accomplished something. Whether it's what you wanted to accomplish is another issue entirely.
She then added "prayers up for DMX" before discussing what she described as the "intense rage and futility" people of color purportedly feel when talking to white people about racism.
If you talk to me about racism I'll probably nod off, since they've been yapping about it since since I was young and sexy.
"We are calm, we are giving, too giving, and then when we get angry, they use our responses as confirmation that we're crazy or have emotional problems," Khilanani said. "It always ends that way, happens every time. Like a goddamn timer, you can count it down.
"Nothing makes me angrier than a white person who tells me not to be angry, because they have not seen real anger yet," she said — before talking about how she "systematically" cut off most of her former white friends "around five years ago.
"I stopped watching the news," Khilanani continued. "Once I started, I couldn't stop.
"It was also a public service," she said. "I had fantasies of unloading a revolver into the head of any white person that got in my way, burying their body and wiping my bloody hands as I walked away relatively guiltless with a bounce in my step. Like I did the world a f—king favor."
see also
Later in the talk, Khilanani claimed that conversing with white people about racial issues was "useless because they are at the wrong level of conversation.
"White people are out of their minds, and they have been for a long time ... White people feel that we are bullying them when we bring up race," she said.
"White people are out of their minds, and they have been for a long time ... White people feel that we are bullying them when we bring up race," she said.
"They feel that we should be thanking them for all that they have done for us. They are confused, and so are we.
"We keep forgetting that directly talking about race is a waste of our breath," Khilanani continued. "We are asking a demented,
violent mostly peaceful
predator who thinks that they are a saint or a superhero to accept responsibility. It ain't gonna happen.
"They have five holes in their brain. It's like banging your head against a brick wall."
Khilanani said that "addressing racism assumes that white people can see and process what we are talking about.
"They can't," she said. "That's why they sound demented. They don't even know they have a mask on. White people think it's their actual face. We need to get to know the mask."
Posted by: Fred || 06/06/2021 00:00 || Comments || Link || E-Mail|| [218 views] Top|| File under:
How a False Hydroxychloroquine Narrative Was Created
June 28, 2020
[AHRP] Below, Dr. Meryl Nass reviews a long list of corrupt practices that undermine the integrity of medical science and the practice of medicine during the current medical crisis. The coronavirus crisis has been made significantly worse by stakeholders who are preventing doctors from prescribing for their patients, existing, safe and effective medicines, because the stakeholders are invested on garnering projected future profits from not-yet-developed vaccines and "countermeasures" specifically developed against COVID-19.

The stakeholders who influence and issue medical practice guidelines, include public health officials, global public health institutions, government advisory committees, and clinical trialists who design trials to provide commercially beneficial results. Editors of prestigious high impact, medical journals contribute to the corruption of medicine by publishing fraudulent studies, and reports of clinical trials that were designed to cause foreseeable deaths, The focus of Dr. Nass' J'Accuse post are clinical trials that deliberately subjected some patients to toxic doses of Hydroxychloroquine. [Dr. Nass is a longtime member of the AHRP

...Alliance For Human Research Protection...

Board of Directors].

These collaborators engaged in an orchestrated effort to prevent physicians from utilizing an existing, off-patent, cheap and affordable drug, that thousands of clinicians attest to its therapeutic benefit...

The problem with Hydroxychloroquine, a drug with a 70-year safety track record, is that there is no profit to be made from this cheap, off-patent drug!


It is remarkable that a series of events taking place over the past 3 months produced a unified message about hydroxychloroquine, and produced similar policies about the drug in the US, Canada, Australia, NZ and western Europe. The message is that generic, inexpensive hydroxychloroquine is dangerous and should not be used to treat a potentially fatal disease, Covid-19, for which there are no (other) reliable treatments.


Hydroxychloroquine had been used safely for 65 years in millions of patients. And so the message was crafted that the drug is safe for its other uses, but dangerous when used for Covid-19. It doesn't make sense, but it seems to have worked.


Were these acts carefully orchestrated? You decide.
Might these events have been planned to keep the pandemic going? To sell expensive drugs and vaccines to a captive population? Could these acts result in prolonged economic and social hardship, eventually transferring wealth from the middle class to the very rich? Are these events evidence of a conspiracy?

Here is a list of what happened, in no special order. Please help add to this list if you know of additional acts I should include. This will be a living document. I have penned this as if it is the "to do" list of items to be carried out by those who pull the strings. The items on the list have already been carried out. One wonders what else might be on their list, yet to be carried out, for this pandemic.

You stop doctors from using the drug in ways it is most likely to be effective (in outpatients at onset of illness). You prohibit use outside of situations you can control.

Situations that were controlled to show no benefit included 3 large, randomized, multi-center clinical trials (Recovery, Solidarity and REMAP-Covid), which are generally believed to yield the most reliable evidence. However, each of them used excessive doses that were known to be toxic; see my previous articles here and here.


You prevent or limit use in outpatients by controlling the supply of the drug, using different methods in different countries and states. In NY state, by order of the governor, hydroxychloroquine could only be prescribed for hospitalized patients. France has issued a series of different regulations to limit prescribers from using it. France also changed the drugs' status from over-the-counter to a drug requiring a prescription.


You play up the danger of the drug, emphasizing side effects that are very rare when the drug is used correctly. You make sure everyone has heard about the man who died after consuming hydroxychloroquine in the form of fish tank cleaner.


You limit clinical trials to hospitalized patients, instead of testing the drug in outpatients, early in the illness, when it is predicted to be most effective.


You design clinical trials to give much too high a dose, ensuring the drug will cause harm in some subjects, sufficient to mask any possible beneficial effect. You make sure that dozens of trials in dozens of countries around the world use these dangerous doses.


You design clinical trials to collect almost no safety data, so any cause of death due to drug toxicity will be attributed to the disease instead of the drug.


You issue rules for use of the drug based on the results of the unethical, overdosing Recovery study.
Go to the original article, my hands hurt and I'm tired of cutting and pasting the links.
And if I haven't said it yet today... sweep away all demons and monsters.
Posted by: Thing From Snowy Mountain || 06/06/2021 00:00 || Comments || Link || E-Mail|| [196 views] Top|| File under: Commies
-Short Attention Span Theater-
Moment rookie Arkansas police officer, 23, SAVES three-week old newborn choking on medicine
[Daily Mail, where America gets its news]
Cody Hubbard, 23, is the rookie officer who stepped into action to save the day when called upon last weekend in Pottsville


The Pottsville Police Department received a call about a three-week old baby who needed help because he was choking on anti-gas drops last Saturday


The baby began to 'turn purple,' leading Joe Chronister and his wife to call 911


In bodycam footage from Hubbard's uniform, he can be seen clapping Grady on the back and trying to squeeze from under his armpits


Both ultimately helped dislodge the drops from where they were caught


Hubbard is set for an award later this month to honor the fact that he saved a life
Posted by: Skidmark || 06/06/2021 12:05 || Comments || Link || E-Mail|| [39 views] Top|| File under:
Thompson uses flawless round to take lead at US Women's Open
SAN FRANCISCO (AP) — Lexi Thompson needed to get her mind right before she could her golf game back and now is in position to win her first second career major.

Thompson shot a bogey-free 5-under 66 on Saturday to take the lead into the final round of the U.S. Women's Open for the first time in her career with a one-shot edge over teenager Yuka Saso.

"I haven't played to my standards and what I need and I just realized that I needed to change my mindset," Thomson said. "It was only hurting me. Obviously, I needed to work on some technical things in my game and everything, but the mental side was really getting to me. I was just taking it way too seriously and thinking that Lexi depended on my score."

Thompson said she's been working again with performance coach John Denney about not dwelling on mistakes although she made few Saturday when she was the first player all week to make par or better on every hole in the round.
Posted by: Besoeker || 06/06/2021 07:54 || Comments || Link || E-Mail|| [58 views] Top|| File under:
-Signs, Portents, and the Weather-
Judicial Watch Obtains Records Showing NIAID under Dr. Fauci Gave Wuhan Lab $826k for Bat Coronavirus Research From 2014 to 2019
[Judicial Watch] Judicial Watch today announced that it obtained 280 pages of documents from the Department of Health and Human Services revealing that from 2014 to 2019, $826,277 was given to the Wuhan Institute of Virology for bat coronavirus research by the National Institute of Allergy and Infectious Diseases (NIAID), which is headed by Dr. Anthony Fauci.

The documents, some of which were redacted or withheld in their entirely, were obtained through a Freedom of Information Act (FOIA) lawsuit seeking records of communications, contracts and agreements with the Wuhan Institute of Virology in China (Judicial Watch, Inc. v. U.S. Department of Health and Human Services (No. 1:21-cv-00696)). The agency is only processing 300 pages records per month, which means it will take until the end of November for the records to be fully reviewed and released under FOIA.

The records include a chart of NIAID funding to the Wuhan Institute of Virology sent on April 21, 2020, by NIAID's Chase Crawford to Principal Deputy Director Hugh Auchincloss and other NIAID officials. The agency funds directed to the Wuhan Institute of Virology between the years 2014-2019 total $826,277. All of the projects listed in the chart are titled "Understanding the Risk of Bat Coronavirus Emergence."

In an April 15, 2020 email marked "high" importance, Principal Deputy Director of NIH Lawrence Tabak emailed Fauci, NIH Director Francis Collins, and other NIH officials with the subject line: "HEADS UP: Wuhan lab research:"
Posted by: Besoeker || 06/06/2021 00:00 || Comments || Link || E-Mail|| [64 views] Top|| File under: Commies
Africa North
Gradual Return to Normal Life in Morocco
[ENGLISH.AAWSAT] Morocco began a gradual return to normal life after the government decided to remove some of the coronavirus (aka COVID19 or Chinese Plague)

...the twenty first century equivalent of bubonic plague, only instead of killing off a third of the population of Europe it kills 3.4 percent of those who notice they have it. It seems to be fond of the elderly, especially Iranian politicians and holy men...
restrictions that it had imposed to fight the pandemic.

Markets, shops and restaurants are now allowed to open until 11pm.

"The decision to extend the opening hours from 8pm till 11pm helped us welcome more clients," said the owner of a cafe in Rabat.

He said restaurants had suffered painful losses after a curfew was imposed to fight the pandemic.

The government also eased restrictions on public transportation by setting the capacity at 75 percent.

For the first time since more than a year, theaters, cinemas, cultural centers, libraries, museums and monuments were open with up to 50 percent of their capacity.

Event halls now operate at 50 percent capacity provided that the number of people does not exceed 100.

With the rise in temperatures, people were seen accessing beaches while respecting physical distancing after the government allowed to open public swimming pools by a 50 percent capacity.

Despite easing the restrictions, the Moroccan authorities urged all citizens to continue to fully comply with all preventive measures, in particular physical distancing, hygiene rules and mask-wearing.

Meanwhile,


...back at the wrecked scow, a single surviver held tightly to the smashed prow...


the Ministry of Endowments and Islamic Affairs announced a plan for the gradual reopening of mosques, in coordination with the health and administrative authorities.

It said the first stage starts on June 8, when Morocco will open around 12,000 mosques while an additional 9,000 mosques will open during the second stage on June 22.

The Ministry said 19,000 mosques should open next month, also on two stages.

However,


there is a theory which states that if ever anybody discovers exactly what the Universe is for and why it is here, it will instantly disappear and be replaced by something even more bizarre and inexplicable. There is another theory which states that this has already happened...


the government kept summer camps closed, a decision, which prompted workers in the sector to protest outside the Ministry of Youth and Sports in Rabat.

Posted by: Fred || 06/06/2021 00:00 || Comments || Link || E-Mail|| [40 views] Top|| File under:
Caucasus/Russia/Central Asia
United States follows Soviet Union's path — Putin
[TASS] Russian President Vladimir Putin said he was convinced that the United States is following a typical scenario of an empire: confident of their unlimited power, empires create unnecessary problems for themselves until they can no longer cope with them.

"We are hearing constant threats from the Congress and other places. All of this is done as part of domestic political processes in the United States. The people who are doing this assume that the economic, military and political might of the United States is so huge that [the problems they create as a result are] nothing serious and they can cope with that. This is what they think," Putin said on Friday at a meeting with heads of the world's leading news agencies, organized by TASS on the sidelines of the St. Petersburg International Economic Forum (SPIEF).

"Do you know what the problem is? I'll tell you, as a former citizen of the Soviet Union. The problem of empires is that they think they are so powerful that they can afford small inaccuracies and mistakes," he said.

In his words, empire rulers are confident they can intimidate, persuade or buy loyalty of various nations or groups, and think all their problems can be solved this way.

"But problems keep piling up. And, at some point, they are no longer able to cope with them. And the United States is now walking the Soviet Union's path, and its gait is confident and steady," the Russian leader added.
Posted by: badanov || 06/06/2021 00:00 || Comments || Link || E-Mail|| [155 views] Top|| File under:
Ukrainian interior minister prepares gas lines for possible sabotage
Direct Translation of the article


[Korrespondent] Interior Minister Arsen Avakov expects provocations and attempted terrorist attacks on the Ukrainian section of the gas pipeline due to the launch of Nord Stream 2. He stated this on June 5 after the exercises in the Kharkiv region, in which units of the National Police, National Guard, State Emergency Service and the State Border Service took part.

Avakov recalled that on the eve of Russian President Vladimir Putin announced the completion of the construction of the first thread of Nord Stream-2.

Gas is still transported by the Ukrainian gas pipeline and must be transported further for some time, "and then, for sure, Putin will want to start gas bypassing Ukraine."

We are talking about real threats ... Therefore, we expect ... that there will be provocations, attempts at terrorist attacks on our section of the gas pipeline, and then they will say:" Look, you see, this is why we are letting it through Nord Stream 2, "he said.

Based on this, various scenarios are being considered and the response is intensifying, including on critical infrastructure facilities, gas infrastructure, dams, dams and so on, he said.

Earlier, the Ministry of Internal Affairs of Ukraine published a video about the readiness of the security forces for a possible exacerbation in the Donbass.
Posted by: badanov || 06/06/2021 00:00 || Comments || Link || E-Mail|| [40 views] Top|| File under:
Ukrainian border guards detain two Russians swimming to Odessa
Direct Translation of the article


[Korrespondent] Two Russians swam across the Vorskla border river and were detained by Ukrainian border guards. This was reported by the State Border Guard Service of Ukraine on June 5.

The detainees were men born in 1980 and 1982; they had a driver's license and a backpack with personal belongings with them. They said that they were going to get to Odessa to rest on the Black Sea coast, and decided to illegally cross the border due to the restrictive measures in force in connection with the pandemic.

The border service noted that one of the detainees back in 2019 was banned from entering the territory of Ukraine after a brawl at the Zhuliany airport in Kiev.

The men were detained to clarify all the circumstances of the offense. For illegal crossing of the state border of Ukraine, they face administrative responsibility. In addition, they will be banned from entering Ukraine for ten and five years, respectively.

The day before, border guards detained two German citizens who illegally crossed the Polish-Ukrainian border on bicycles, thinking that Ukraine is in the EU and no visas are needed.
Posted by: badanov || 06/06/2021 00:00 || Comments || Link || E-Mail|| [34 views] Top|| File under:
International-UN-NGOs
Olympic protest ban: 'My community made me, not the flag, not the country or the I.O.C.'
[BBC] Since the death of George Floyd in May 2020, athletes around the world have been using their sports as stages to protest against racial injustice.

But on 22 April 2021 - a day after former police officer Derek Chauvin was found guilty of murdering George Floyd in Minneapolis - the International Olympic Committee announced it was upholding 'Rule 50' of the Olympic charter, which bans acts of protest at the Games.

The IOC says the rule "strives to ensure that the focus at the Olympic Games remains on athletes' performances, sport, unity and universality" and exists to "protect the neutrality of sport".

But BBC Sport spoke to three athletes who said upholding the rule was "deplorable", "infuriating" and "hypocritical".

And with fewer than 50 days to go until the Games, competitors do not know what sanctions they might face for protesting in Tokyo.
Posted by: Unosh Hupinelet8756 || 06/06/2021 00:00 || Comments || Link || E-Mail|| [209 views] Top|| File under:
How Microsoft Let Skype Lose Out to Zoom
[ENGLISH.AAWSAT] Zoom Video Communications Inc., maker of the ubiquitous videoconferencing tool that made a global pandemic less isolating, just reported another quarter of explosive growth. While its business may not continue to soar quite so much, Zoom is well positioned, appears to have a loyal fan base and continues to innovate.

It has also achieved a rare corporate feat: It created a product popular enough to become a common verb. To "Zoom" now means to "chat by video" — in the same way that to "Google" is to search the web. Yet not so long ago, another product's name stood for videoconferencing: Skype.

Although Skype, launched in 2003, has been available nine years longer than Zoom and is owned by tech titan Microsoft Corp., Zoom has effectively left it in its dust. People don't say "I'll Skype you" as often as they say "I'll Zoom you" anymore. How did that happen?
Continued on Page 49
Posted by: Fred || 06/06/2021 00:00 || Comments || Link || E-Mail|| [117 views] Top|| File under:
Who's in the News
41
[untagged]
5
Commies
5
Sublime Porte
5
Islamic State
4
Govt of Iran
4
Antifa/BLM
3
Govt of Iraq
2
Hamas
1
Taliban
1
Human Trafficking
1
Govt of Syria
Bookmark
E-Mail Me
The Classics
The O Club
Rantburg Store
The Bloids
The Never-ending Story
Thugburg
Gulf War I
The Way We Were
Bio
Merry-Go-Blog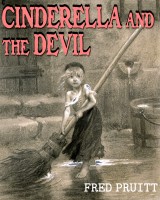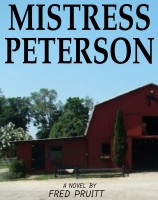 On Sale now!


A multi-volume chronology and reference guide set detailing three years of the Mexican Drug War between 2010 and 2012.

Rantburg.com and borderlandbeat.com correspondent and author Chris Covert presents his first non-fiction work detailing the drug and gang related violence in Mexico.

Chris gives us Mexican press dispatches of drug and gang war violence over three years, presented in a multi volume set intended to chronicle the death, violence and mayhem which has dominated Mexico for six years.
Click here for more information


Meet the Mods
In no particular order...


Steve White
Seafarious
Pappy
lotp
Scooter McGruder
john frum
tu3031
badanov
sherry
ryuge
GolfBravoUSMC
Bright Pebbles
trailing wife
Gloria
Fred
Besoeker
Glenmore
Frank G
3dc
Skidmark
Alaska Paul



Better than the average link...



Rantburg was assembled from recycled algorithms in the United States of America. No trees were destroyed in the production of this weblog. We did hurt some, though. Sorry.
18.232.59.38

Help keep the Burg running! Paypal: