-Lurid Crime Tales-
Four of the 6 people shot in Chicago Thursday were teens 18 or younger
[CHICAGO.SUNTIMES] Four of the six people shot in reliably Democrat Chicago, aka The Windy City or Mobtown

...home of Al Capone, the Chicago Black Sox, a succession of Daleys, Barak Obama, and Rahm Emmanuel...
Thursday were teenagers 18 or younger.

In the day's only fatal attack, an 18-year-old man was killed when he exchanged gunfire during an argument Thursday night in Park Manor.

The person he was arguing with pulled out a gun and so did the teen around 8:50 p.m. in the 6700 block of South Cottage Grove Avenue, Chicago police said.

The two fired at each other and the teen was hit in the abdomen, police said. He was transported to the University of Chicago Medical Center, where he was pronounced dead.
He's dead, Jim!
police said. His name hasn't been released.

OTHER SHOOTINGS:
— A 15-year-old girl was critically

maimed

in a shooting on Lake Shore Drive Thursday night.

She was in a car with relatives when they stopped at a light about 11:45 p.m. in the 500 block of Lake Shore Drive, police said. When the light turned green, someone in a red Ford Expedition began firing at their car.

One of her relatives told officers they had not interacted with anyone in the Ford, according to police.

The girl was hit in the stomach and a relative took her to MacNeal Hospital in Berwyn, police said. She was transferred

at death's door

to Loyola University Medical Center in Maywood.

— A 17-year-old boy was

maimed

in a shooting in Archer Heights on the Southwest Side.

The boy was driving in the 5000 block of South Pulaski Road about 8:25 p.m. when he was grazed in the head. He was transported to Mount Sinai Hospital, where his condition was stabilized, police said. He was unable to provide any further details, according to police.

— Minutes earlier, a 36-year-old man was shot in Washington Park on the South Side.

Just after 8 p.m., the man was parked on the street in the 5600 block of South Wabash Avenue when someone shot him in the left hip, police said. He was taken to the University of Chicago Medical Center in fair condition, according to police.

— Thursday morning, a 14-year-old boy was shot in the foot in Lawndale on the West Side.

Two

button men

in their 20s exited a gray car and one of them opened fire about 7:50 a.m. in the 3900 block of West Fillmore Street, near Pulaski Road, according to Chicago police. The boy was taken to Mount Sinai Hospital in good condition, police said. The

button men

left in the car and were not

in jug

.

— In the day's first reported shooting, a man was shot during a robbery on the Near North Side.

The man was walking in the 500 block of North Wabash Avenue when he was approached by a robber about 2:10 a.m., Chicago police said. The man complied and the robber ran off.

The man chased him and the robber fired several shots before getting into a silver sedan, police said. The man was struck once in the hip and was brought to Northwestern Memorial Hospital, where his condition was stabilized.

13 people were shot, 2 fatally, Wednesday in Chicago. One of them was a 14-year-old girl attacked in Back of the Yards.


Posted by: Fred || 06/05/2021 00:00 || Comments || Link || E-Mail|| [75 views] Top|| File under:
NYPD releases footage of suspect in fatal shooting of 15-year-old boy
[NYPOST] The NYPD has released footage of a suspect wanted in the fatal shooting of a 15-year-old boy in East Harlem.The man, who was last seen with a cast on his right hand, is being sought in connection to the fatal shooting of Amir James.

James was picking up food with his family when he was shot in the chest by a lone gunman at Lexington Avenue and East 123rd Street around 10:30 p.m Monday.

The teen was pronounced dead at Harlem Hospital.

By early Friday morning, it was still unclear if the teen was targeted or an innocent bystander, according to an NYPD spokesperson.

James' grandmother, Rosemary West, told The Post in a Tuesday interview that she does not believe her grandson knew his killer.

West described her grandson, a student at Thurgood Marshall Academy, as a top student and a gifted athlete — particularly in football, basketball and kickball.
Posted by: Fred || 06/05/2021 00:00 || Comments || Link || E-Mail|| [81 views] Top|| File under:
Fiery protests rage yet again in Minneapolis after cops fatally shoot armed fugitive
[NYPOST] Angry protesters lit fires, looted stores and taunted cops in Minneapolis Thursday after officers shot and killed a man — who was a

runaway

who whipped out a handgun when authorities closed in on him.

Members of a US Marshals task force were attempting to arrest the felon around 2 p.m. on a state warrant for being a criminal in possession of a firearm, authorities said.

"During the incident, the subject, who was in a parked car, failed to comply and produced a handgun resulting in task force members firing upon the subject," the Hennepin County Sheriff's Department, which was part of the task force involved in the fatal arrest, said in a statement.

The man killed has since been identified as 32-year-old Winston Boogie Smith by local media and friends and family on social media.

Smith was convicted of aggravated robbery in 2017 and received a stayed prison sentence and was put on probation, according to WCCO.

A warrant was then issued for his arrest after he skipped a probation violation hearing in May — which would have sent him to prison, the outlet said.

Officers attempted to revive Smith but he was declared dead by paramedics on the scene. A woman who was in the car with the suspect sustained minor injuries from shattered glass, the statement said.

Several law enforcement agencies had been involved in the arrest, including local sheriff's offices as well as the federal Department of Homeland Security, but not Minneapolis police, the Star Tribune said.


Posted by: Fred || 06/05/2021 00:00 || Comments || Link || E-Mail|| [80 views] Top|| File under:
-Great Cultural Revolution
Yale hosted a lecture on the 'Psychopathic Problem of the White Mind'
HotAir


Yesterday I wrote Katie Herzog's piece (published on Bari Weiss' Substack) about a group of doctors who meet regularly to discuss the ways in which woke ideology is seeping into medicine. Today, Herzog has a follow up about a lecture which Yale School of Medicine's Child Study Center hosted in April. The talk featured a New York psychiatrist named Aruna Khilanani. Her public lecture was titled "The Psychopathic Problems of the White Mind."


Well, IMO, white (American) minds are deficient - for putting up with $hit like this.
Posted by: g(r)omgoru || 06/05/2021 04:17 || Comments || Link || E-Mail|| [98 views] Top|| File under:
'TikTok Cop' Now Ex-Cop
[WoodRiverWeekly] Bellevue deputy marshal Nate Silvester is a Bellevue deputy marshal no more.

What started as a week of unpaid leave, according to Silvester, for what city officials and the Bellevue Marshal's Office deemed inappropriate behavior while on duty has turned into full-on termination. Silvester is the local officer who has gone viral on social media for his takes on policing, one of the most recent being the racially charged video wherein he fictionally calls NBA star LeBron James to get advice on how to handle a violent assault involving two people who are black, one of whom is wielding a knife at the other.

A GoFundMe campaign was established after Silvester's leave was made official, yielding well over $500,000. Silvester has said some of the funds will go to a first-responders charity.

What follows is a statement made by Bellevue mayor Ned Burns and obtained by "Wood River Weekly."

During the week of May 20th, while on shift Deputy Marshal Silvester violated several clearly established City of Bellevue and State of Idaho policing policies. After his previous policy violations Deputy Marshal Silvester was placed on probation and was on what is called a "last chance agreement" with his superior officers. Because of his continued policy violations, the Marshal has terminated Mr. Sylvester effective May 27th, 2021.

The policy violations have nothing to do with the tone or the tenor of his speech that he posts online. He was not terminated for the content of his speech; he was terminated for his failure to follow clearly laid out and well established policy.

The decision was solely made by the command structure within the Bellevue Marshal's Office and was not influenced in any way by me or by the City Council. We were informed of the decision, and as in the previous incident, left the final decision making to the Marshal and Deputy Marshal. The City Council and I respect the way the Marshal runs her department, and we are supportive of the decision that was made in regards to consequences for not following policy.

We wish Mr. Silvester the best, and we ask for calm and understanding.
Posted by: 746 || 06/05/2021 00:00 || Comments || Link || E-Mail|| [61 views] Top|| File under:
-Short Attention Span Theater-
Mine Detecting Rat Retires Because of Old Age
For all your EOD friends.


[BBC] Magawa the rat, who was awarded a gold medal for his heroism, is retiring from his job detecting landmines.

In a five-year career, the rodent sniffed out 71 landmines and dozens more unexploded items in Cambodia.

But his handler Malen says the seven-year-old African giant pouched rat is "slowing down" as he reaches old age, and she wants to "respect his needs".

There are thought to be up to six million landmines in the South East Asian country.

Magawa was trained by the Belgium-registered charity Apopo, which is based in Tanzania and has been raising the animals - known as HeroRATs - to detect landmines since the 1990s. The animals are certified after a year of training.

Last week, Apopo said a new batch of young rats had been assessed by the Cambodian Mine Action Centre (CMAC) and passed "with flying colours".

The rats are trained to detect a chemical compound within the explosives, meaning they ignore scrap metal and can search for mines more quickly. Once they find an explosive, they scratch the top to alert their human co-workers.


Since this is the Beeb, I expect a followup article investigating atrocities Magawa perpetrated.
Posted by: Matt || 06/05/2021 09:58 || Comments || Link || E-Mail|| [219 views] Top|| File under:
Yana Sizikova arrested for alleged match-fixing at 2020 French Open
[NYPOST] A tennis player suspected of match-fixing last year has been arrested in

Gay Paree

during the French Open, the

Gay Paree

prosecutor's office said Friday.

According to French newspaper Le

Gay Paree

ien, which first reported the story, the player is 765th-ranked Yana Sizikova of Russia. The prosecutor's office confirmed to The

News Agency that Dare Not be Named

that a "women's international player" was

in jug

, but it did not identify her.

The player was arrested Thursday night on charges of "sports bribery and organized fraud for acts likely to have been committed in September 2020," the prosecutor's office said.

An investigation was opened last October by a French police unit specializing in betting fraud and match-fixing. It has previously worked with Belgian authorities investigating suspected fixed matches at the lower levels of professional tennis.


Posted by: Fred || 06/05/2021 00:00 || Comments || Link || E-Mail|| [34 views] Top|| File under:
-Land of the Free
An American Legion post is suspended after a microphone was cut during a speech that touched on Black people's role in Memorial Day
[CNN] The American Legion Department of Ohio has suspended the charter of a post in the city of Hudson after a Memorial Day incident in which the keynote speaker's microphone was turned off during part of his speech that touched on Black people's historic role in creating the national holiday, the state organization said in a news release.

"The American Legion Department of Ohio does not hold space for members, veterans, or families of veterans who believe that censoring black history is acceptable behavior," the news release said.
The Legion said upon its demand, an officer for Lee-Bishop Post 464 resigned as a post officer and the American Legion has demanded that he resign his membership altogether. The state organization said it has suspended the post's charter "pending permanent closure."

According to the release, an investigation by the American Legion found that the actions taken at the Memorial Day ceremony in Hudson were "pre-meditated and planned."

The Legion said organizers "knew exactly when to turn the volume down and when to turn it back up."

Prior to the event, retired Army Lt. Col. Barnard Kemter had given a copy of his speech to the chair of the Memorial Day Parade committee and president of the Hudson American Legion Auxiliary, and she asked Kemter to remove a specific part of the speech regarding Black people's historical role in the holiday, the Legion said.

The state organization said Kemter did not change his speech.

CNN has reached out for comment from Lee-Bishop Post 464, the post officer who resigned and the committee chairperson.

The action taken by Post 464 "constitutes a violation of the ideals and purposes of the American Legion," the news release said.

"We are deeply saddened by this and stand in unity and solidarity with the black community and all peoples of race, color, religion, sex, and gender, so that those who are exclusive of such persons will know that this behavior is not acceptable in The American Legion, in our homes, our hearts, our communities, in private, public, or anywhere," the Legion added.

State Rep. Casey Weinstein, a Democrat, who has called for action from the American Legion Department of Ohio, praised the decision in a tweet, saying the Legion had "handled the racist censorship of Lt. Col. Kemter with the seriousness it deserves. I am proud to accept their invitation to re-up my membership in the Legion as an at-large member of Department HQ Post 888."
Posted by: Bubba Lover of the Faeries8843 || 06/05/2021 01:35 || Comments || Link || E-Mail|| [150 views] Top|| File under:
Caucasus/Russia/Central Asia
Dismissed Ukrainian general said Ukrainian artillery was sabotaged
Direct translation of the article. Edited


[Rusvesna] During the hostilities in Donbass, Ukrainian artillerymen fired with an accuracy of "plus or minus a kilometer," said the former Deputy Secretary of the National Security and Defense Council of Ukraine, General of the Armed Forces of Ukraine Serhiy Krivonos.

According to him, this was caused by the wear and tear of artillery barrels due to "sabotage" by the previous leadership of the Ukrainian General Staff.

"It was such a splendid sabotage, because when our shells hit the front plus or minus a kilometer, in most cases it was not the poor training of the gunners that was to blame. This was the reason - the worn-out channels of the trunks, "he said during a roundtable in Lviv.

According to him, "over the course of two years, tens, hundreds, thousands of artillery shells have been fired daily into the void."

To be noted, General Krivonos was dismissed from National Security and Defense Council of Ukraine by Ukrainian President Volodymyr Zelenskyy, last December, 2020:
Ukraine's President Volodymyr Zelenskyy dismissed General Krivonos, known for his loud statements such as the proposal to create a private army of ATO veterans, from the post of deputy secretary of the National Security and Defense Council of Ukraine.

As reported on the website of the head of state, on December 29, Zelensky signed the relevant decree No. 604/2020.

General Krivonos headed a special forces group and was the commander of the 8th Khmelnytsky special forces regiment. He participated in many international exercises.
Posted by: badanov || 06/05/2021 00:00 || Comments || Link || E-Mail|| [149 views] Top|| File under:
Ukraine overstates gas prices, says Putin
Direct translation of the article


[Korrespondent] Transportation of gas through Ukraine will be more expensive than via Nord Stream 2, but Russia is ready to continue using the Ukrainian GTS.

Russia intends to increase gas supplies to Europe, for which the Ukrainian gas transportation system will also be needed, but Ukraine is overstating transit prices. This was announced by Russian President Vladimir Putin on Friday, June 4.

He recalled that a five-year contract is in force between the Russian Federation and Ukraine.

"Do you think that we should feed everyone? Is it our duty to feed everyone, or what? We have a contract with Ukraine on pumping gas through Ukraine. We will pump up to 40 billion cubic meters within 5 years. almost up to 200, but if there were normal relations, then a significant part would be pumped through Ukraine, "Putin said.

He noted that gas supplies to Europe will grow, so it will be possible to load the Ukrainian gas transportation system after the launch of Nord Stream-2. "We want this, but Ukraine's goodwill is needed," he said.

At the same time, Putin noted that pumping through the SP-2 would be cheaper than through Ukraine.

"Those who think or believe that this is bypassing some other transit countries - this thesis does not correspond to reality. Because the route along the bottom of the Baltic Sea from Russia to Germany is shorter in terms of the number of kilometers country. It is shorter and cheaper, "- said the President of the Russian Federation.

According to him, Ukraine monopolistically overstates transit prices, reducing the attractiveness of its transit, "the monopoly is bad."

Putin also said that in 2021, Russian gas exports to Europe could again exceed 200 billion cubic meters. m.

Earlier, President of Ukraine Volodymyr Zelensky expressed his conviction that Russia would completely stop gas transit through Ukraine after the launch of the Nord Stream-2 gas pipeline.

In response, the Kremlin assured that they did not intend to abandon Ukrainian transit upon the expiration of the current contract.

More from Russkaya Vesna :
Ukrainian president Volodymyr Zelenskyy sensed that the ground under his feet was leaving in connection with the completion and imminent readiness for the launch of the first string of the Nord Stream 2 gas pipeline...

...In Ukraine, the opinion has long been rooted that Russia is planning to put pressure on the "square" at the expense of the gas pipeline.

Replied Putin:
"Do you think we should feed everyone? Do we have such a duty - to feed everyone or what?" The head of the Russian state was surprised at such a formulation of the question.

Yet, more, again, from Russkaya Vesna:
...it should be noted that Moscow has repeatedly stated that Russia does not set the task of suspending gas supplies through Ukraine and has never used the issue of energy and its natural resources as an element of pressure or for blackmail.

At the same time, Ukraine is constantly calculating the already existing and future losses from reduced transit: according to a recent statement by Naftogaz of Ukraine, the launch of Nord Stream 2 threatens the country with loss of transit revenues and the loss of a "security component".


Posted by: badanov || 06/05/2021 00:00 || Comments || Link || E-Mail|| [32 views] Top|| File under:
Ukrainian government official Volodymyr Pavlenko shot near his home
Direct translation of the article


[Korrespondent] A top agency official was attacked outside his own home. Unidentified persons fired several shots and fled.

The deputy head of the National Agency of Ukraine for the Identification, Search and Management of Assets Received from Corruption and Other Crimes (ARMA) Volodymyr Pavlenko was shot near his own house. This was announced on Friday evening, June 4, by the press service of ARMA on Facebook .

It is noted that Pavlenko was hospitalized with moderate injuries.

The incident took place in the morning of June 2, but it became known only now.

The attack took place near the house where Pavlenko lives.

"According to information from law enforcement agencies, unidentified persons fired several shots from firearms, as a result of which Pavlenko received moderate injuries. Now the official is in the hospital, his condition is stable, there is no threat to his life," the statement said.

ARMA noted that they hope for the fastest and most effective response from law enforcement agencies to identify, arrest and punish the perpetrators.

Earlier it was reported that ARMA had appointed a new manager of the arrested part of the Medvedchuk pipe.

We will remind, at the beginning of the year in ARMA stated that the unknown communicated on behalf of their leadership:

The National Agency for the Identification, Search and Management of Assets Received from Corruption and Other Crimes (ARMA) stated that unknown persons on behalf of the leadership were in official communication with regional divisions. This was announced on Thursday, January 28, by the press service of ARMA.

"Recently, unidentified persons on behalf of the leadership have initiated official communication with the heads of the interregional territorial offices of ARMA. The attackers tried to provoke officials to discuss certain aspects of the Agency's activities," the message says.

On the basis of these facts, ARMA applied to law enforcement agencies with a statement about the commission of crimes.

As suggested in ARMA, the attackers could collect materials for their further use to discredit the Agency's management.

"The planned nature of the discrediting action is evidenced by its serial nature and its focus at the same time on a certain circle of people," the ARMA noted, stressing that it is not the first time that the National Agency has become the object of destructive actions of interested parties aimed at countering the initiatives and decisions of the department.
Posted by: badanov || 06/05/2021 00:00 || Comments || Link || E-Mail|| [33 views] Top|| File under:
China-Japan-Koreas
High-Ranking Chinese Defector Working With DIA Has 'Direct Knowledge' of China's Bioweapons Program—and It's Very Bad
[PJMedia] In an exclusive story at RedState, Jen Van Laar reports that sources inside the intelligence community say a high-ranking defector from China has been working for months with the U.S. Defense Intelligence Agency (DIA). According to Van Laar's confidential sources, that high-ranking defector claims to have knowledge of special weapons programs in China—that include bioweapons.

Adam Housley first reported via Twitter on Thursday that "the increased pressure on China in recent days is due to a defector with intimate knowledge" of the program. According to Housley, FBI director Christopher Wray "didn't know right away because they wanted to make sure they got all they needed before telling him."


because the CIA leaks like a sieve?


In fact, Wray was "ambushed" with the information, according to Van Laar's sources, as was the CIA. "Sources say DIA leadership kept the defector within their Clandestine Services network to prevent Langley and the State Department from accessing the person, whose existence was kept from other agencies because DIA leadership believes there are Chinese spies or sources inside the FBI, CIA, and several other federal agencies," according to the report.
Continued on Page 49
Posted by: trailing wife || 06/05/2021 00:00 || Comments || Link || E-Mail|| [183 views] Top|| File under: Commies
The Part of China With No Fertility Problem
[ENGLISH.AAWSAT] China has two problems with opposite momentums — one of seemingly irreversible shrinkage; the other of uncontrollable sprawl. The first has been written about a lot recently: The slowing population growth that threatens the country's economy. It's hard for the government to convince people not to choose smaller families when some men are willing to undergo surgery to maintain their family finances.

The second issue is more difficult to squeeze into a sexy headline but it's also a risk to the economy. So I'll try: China's State-Owned Enterprises Need a Vasectomy.

For starters, the State Council — China's highest executive body — oversees a vast family of companies and corporations through the State-owned Assets Supervision and Administration Commission, or SASAC; there are 97 in this elite clan, to be exact. Meanwhile,
...back at the

shootout

, Butch clutched at his leg. Son of a Breech! he exclaimed with feeling......
the Ministry of Finance controls dozens more, including China Huarong Asset Management Co., the bank for disposing of distressed loans that is itself distressed because of a spending spree. The Ministry of Education is the ultimate overseer of Peking University Founder Group and Tsinghua Unigroup Co., both of which have defaulted on their dollar bonds. Then there are the provincial, city and township SASACs, each engaged in empire building (and debt accumulation) on the local level.

As Beijing's top policy makers insist on fiscal and market discipline, we're going to see record defaults and profit warnings from these state-owned enterprises. All that drama — from lawsuits to bizarre personnel moves — will embarrass Beijing and make investors even more uneasy.

Take Shanghai Electric Group Corp., one of the 41 SOEs owned by Shanghai SASAC. It's suing four customers who are controlled by other government-owned entities. On May 31, Shanghai Electric said a 40%-owned subsidiary, which sells non-core products such as network communication gears, had trouble collecting overdue bills. It wants 4.1 billion yuan ($642 million) from the four, or 47% of the subsidiary's total receivables. The customers can ultimately be traced to China Electronics Corporation — an SOE owned by the State Council's SASAC — the Beijing municipal government, the fifth office of the Shanghai municipal government, and the SASAC of the city of Harbin.

S&P Global Ratings had expected Shanghai Electric to generate 8 billion to 8.5 billion yuan Ebitda earnings this year. The uncollected cash could wipe out the conglomerate's entire annual profit with impairments that could run up to 8.7 billion yuan. Its Shanghai-listed shares tumbled 15% after the news broke.

Shanghai Electric may have put too much trust in fellow state-owned clients: It only asked for a 10% down payment before delivery. Turns out the customers couldn't cough up the rest when collection time came.

We will witness more public spats among comrades because most SOEs don't make enough money. There are more than 1,000 of them listed on mainland bourses, and the top 5% account for over 70% of total profit, data compiled by Bloomberg Opinion show. As of 2019, the latest data available, SOEs held 126 trillion yuan of debt, or about 40% of the nation's total, making China one of the world's most leveraged nations.

The so-called reform of the SOEs has been at a snail's pace for decades. There always seemed to be time to fix things in the future. But entrenched interests encouraged company finances to distend and swell. A little snip early on might have prevented the unkind cuts that may be looming now.

Posted by: Fred || 06/05/2021 00:00 || Comments || Link || E-Mail|| [92 views] Top|| File under: Commies
Fauci calls on China to release medical records of Wuhan lab workers
[NYPOST] Dr. Anthony Fauci

...American epidemiologist with rotating opinions, warnings about the unlikely, and reassurances that if you wear a mask you won't get COVID, as long as you're wearing multiple masks, assuming it's necessary to wear a mask in the first place...
has reportedly called on China to release the medical records of nine people who fell sick with COVID-like illness — saying they might provide vital clues into whether the deadly virus first emerged as the result of a lab leak in Wuhan.

The records concern three researchers at the Wuhan Institute of Virology who reportedly fell ill in November 2019, and six miners who became sick after entering a bat cave in 2012, according to the Financial Times.

Scientists from the institute later visited the cave to take samples from the bats. Three of the miners died.

"I would like to see the medical records of the three people who are reported to have got sick in 2019. Did they really get sick, and if so, what did they get sick with?" Fauci told the Financial Times on Thursday about some in the group.


Posted by: Fred || 06/05/2021 00:00 || Comments || Link || E-Mail|| [81 views] Top|| File under: Commies
Economy
Half of US States to End $300 Pandemic Unemployment Boost Early
[EpochTimes] Republican leaders in 25 states will terminate the $300 weekly federal pandemic unemployment boost before funding for the program expires in September.

The weekly boost to state unemployment benefits was part of the third Trump-era pandemic stimulus package. Even under Trump, some Republicans argued that the supplement, which was $600 per week at the time, would result in some people staying out of the workforce because they would earn more money by staying home.

The benefit was renewed under President Joe The Big Guy Biden

...46th president of the U.S. Former Senator-for-Life from Delaware, an example of the kind of top-notch Washington intellect to be found in the World's Greatest Deliberative Body....
with a lower $300 per week amount, but has come under scrutiny because of lukewarm economic indicators and business owners complaining about being unable to hire workers.

On June 1, Maryland became the 25th state to say it will terminate the benefits. All of the states involved will have terminated the payments between June 12 and July 13. Maryland Gov. Larry Hogan said that while the program gave "important temporary relief" during the pandemic, it was no longer needed, now that "vaccines and jobs ... are in good supply."

The 24 other states that are set to terminate the benefits offered similar explanations, arguing that the $300 weekly checks are causing people to turn down good jobs, leaving businesses struggling to maintain operations.

The Biden administration and Democrats argue that other troubles are keeping people out of the workforce, including a lack of child care, fear of infection, and low wages. The seven-day rolling average of new COVID-19 infections in the United States is the lowest point since the beginning of the pandemic. More than 41 percent of the population is fully vaccinated and tens of millions are assumed to have acquired immunity, although some may still be able to transmit the virus.

The theory behind ending the $300 boost will undergo a large-scale test as two dozens states terminate the benefit. Benefits expire June 12 in Alaska, Iowa, Mississippi, and Missouri, with the other 21 states falling off through July 10.

Unemployed workers may still be eligible for regular state unemployment benefits. But those vary widely. Unemployed people must take suitable jobs that are offered, White House officials have emphasized.

"Our view is that it's going to take time for workers to regain confidence in the safety of the workplace, re-establish childcare, school, and commuting arrangements, and finish getting vaccinated," White House press secretary Jen Psaki


...a valley girl who woke up one morning and found she was spokeswoman for the U.S. Department of State under Obama...


said on June 2.

The White House won't try to stop states from cutting special unemployment benefits, she said last month.

Based on data from May 8 Department of Labor records, about 2.8 million people were collecting pandemic benefits in the 25 states terminating the program in the next few weeks.

Job postings are at a record high in the United States, while job growth in April was a disappointing 266,000. Employers in industries from manufacturing to hospitality say they're desperately seeking more workers.

White House officials fear that rushing to kill programs too early, before mass vaccination is completed, could hurt working people and an economy still struggling to get back to health and millions of jobs short of where it was before the pandemic.
Posted by: trailing wife || 06/05/2021 00:00 || Comments || Link || E-Mail|| [97 views] Top|| File under:
Tepid Economic Recovery Continues
[BureauOfLaborStatistics] Total nonfarm payroll employment rose by 559,000 in May, and the unemployment rate declined by 0.3 percentage point to 5.8 percent, the U.S. Bureau of Labor Statistics reported today. Notable job gains occurred in leisure and hospitality, in public and private education, and in health care and social assistance.


some other tidbits:


The number of persons employed part time for economic reasons was essentially unchanged at 5.3 million in May but is 873,000 higher than in February 2020.

Among those not in the labor force who currently want a job, the number of persons marginally attached to the labor force, at 2.0 million, changed little in May but is up by 518,000 since February 2020.

In May, 16.6 percent of employed persons teleworked because of the coronavirus pandemic, down from 18.3 percent in the prior month.

Average hourly earnings for all employees on private nonfarm payrolls increased by 15 cents to $30.33 in May, following an increase of 21 cents in April. Average hourly earnings of private-sector production and nonsupervisory employees rose by 14 cents to $25.60 in May, following an increase of 19 cents in April.


Unfortunately, the increase in hourly earnings has not kept up with inflation these past two months.
Posted by: Lord Garth || 06/05/2021 00:00 || Comments || Link || E-Mail|| [39 views] Top|| File under:
Government Corruption
FBI subpoenas USATODAY for info on readers
[Daily Mail, where America gets its news] Wants everyone who clicked on article during 35-minute window...

The FBI has asked USA Today for the IP addresses and phone numbers of everyone who read one of its articles during a 35-minute period in February as part of an ongoing child porn probe, in what the publisher is calling a violation of the First Amendment.

On February 2, FBI agents Daniel Alfin and Laura Schwartzenberger were killed and three others were wounded when 55-year-old David Huber started shooting as they approached his apartment in Fort Lauderdale shortly after 6am.

He was suspected of possessing child porn, but the FBI has never revealed why. After killing the agents, he took his own life.
Posted by: Ebbomoger Speaking for Boskone4589 || 06/05/2021 00:00 || Comments || Link || E-Mail|| [109 views] Top|| File under:
Iraq
Iraqi Jews remember persecution, 80 years after pogrom
[Rudaw] This week, Iraqi Jews commemorated 80 years since the Farhud, a violent mostly peaceful pogrom marking the beginning of the end of one of the country's oldest and often forgotten communities.

In 1941, while Jews in Europa

...the land mass occupying the space between the English Channel and the Urals, also known as Moslem Lebensraum...
faced the horrors of the Holocaust, antisemitism reared its head in Iraq. Jewish people had lived in the country for millennia and could be found living up and down the country, from Zakho, where the community were said to descend from one of the lost tribes of Israel, to the port city of Basra. Most lived in Baghdad, where they made up more than a third of the city's population.
Continued on Page 49
Posted by: trailing wife || 06/05/2021 00:00 || Comments || Link || E-Mail|| [47 views] Top|| File under:
Olde Tyme Religion
Hebrew Israelite student in Ohio forced to eat pork after missing practice
This story has been making the rounds, mostly in high indignation. But read to the end to see the rest of the story, which ties into recent discussions here at Rantburg..

[IsraelTimes] A high school football coach in Ohio and seven of his staff have been suspended for punishing a Hebrew Israelite student-athlete by forcing him to eat a pepperoni pizza in violation of his religious commitment to keep a kosher diet, according to a report from Cleveland, kept in touch with the world by Obamaphone,
...was ruled by a Democrat machine from 1942 through 1971. After the river caught fire during the administration of Carl Stokes they tried a Republican, then went back to being Democrats when the party hacked up Dennis Kucinich ...
19 News.

The 17-year-old student at McKinley High School in Canton, Ohio, was being disciplined for missing a weight lifting session on May 20, said Edward L. Gilbert, an attorney for the boy's family.

Four days after missing practice, Coach Wattley Marcus and other coaching staff presented him with a pizza topped with pepperoni, chosen because it includes pork.

"They order him to go into the gym. He sits in a chair," Gilbert told Cleveland 19 News. "There is a pizza box on the floor. He picks up the pizza — they tell him he has to, as punishment, eat that whole pizza."

The student's religous identity and his avoidance of pork were known to Coach Wattley Marcus and other coaching staff, according to Gilbert.

"I mean it just crosses a line on every level, it's just wrong," Gilbert said.

Canton City School District released a statement saying it was investigating the incident and would announce its findings soon.

"The incident calls into question whether appropriate team management, discipline, and player accountability infrastructures are in place," the statement says.

Correction (June 4): After this story ran, The New York Times


...which still proudly displays Walter Duranty's Pulitzer prize...
revealed that the student is a Hebrew Israelite, not Jewish.
Posted by: trailing wife || 06/05/2021 00:00 || Comments || Link || E-Mail|| [105 views] Top|| File under:
Science & Technology
The hunt for the master cow that will feed the world
[WIRED] LAURA DOMIGAN IS a chronicler of cows. Every biographical detail and pharmacological footnote could be crucial, so the biochemist has a long list of questions for the farmers she works with. Where was the cow raised? What did it eat? What did it look like? Which medicines did it take and why? How old was the cow when it was slaughtered?

Domigan knows enough to write a family history about these cows, but she's more interested in what they leave behind when they die. Shortly after a cow has been slaughtered, one of her colleagues arrives at the abattoir with a Petri dish in hand and removes a tiny slither of muscle tissue from the carcass, bathing it in a salt solution to stop the cells within from bursting open or shrivelling up. The precious nugget is then packed in ice and ferried back to Domigan's laboratory at the University of Auckland in New Zealand.

This is where the bovine biographies come in handy. Domigan's job is to work out how to turn that collection of cells into hunks of meat grown in stainless steel bioreactors. From a Petri dish to a silo full of steaks, the hope is that one day this process can replace some of the 1.5 billion crop-guzzling, methane-burping cows on the planet today. At a glance, the formula for cultured — or lab-grown — meat is simple. Take some animal cells, feed them on a nutrient-filled broth so they duplicate lots of times, then alter that broth slightly so the cells turn into the constituent parts of meat: muscle, fat, and connective tissue. Perfect this recipe and we could — theoretically — satiate the entire planet's hunger for burgers and steaks with cells taken from a single cow.

Getting those cells right is a make-or-break issue for the cultured meat industry. Start with the wrong cells and your vat full of would-be-burgers can very quickly turn into a sludge of proto-meat soup. Solve that problem and you've still got to work out how to grow those cells at a cost close to conventional meat and then build a whole production process to reliably brew up thousands of tonnes of meat a year. Distilling the essence of an animal into a slice of cells no bigger than a fingertip is a colossal challenge. So far, no one has managed to crack it.

For companies and academics, the only way of figuring all this out is to get up close and personal with a lot of cells. This means getting their hands on cell lines: reliable, well-studied and easy-to-access cells that anyone can experiment on. Cell lines are one of the most basic building tools in scientific research — in the biomedical industry, they're absolutely everywhere. In the world of cultured meat, however, these much-needed cell lines either don't exist or are locked up in the labs of a handful of cultured meat companies.

Some scientists fear that the lack of access to cell lines is holding the entire cultured meat industry back. The cellular blueprint for tomorrow's factory-brewed burgers is out there somewhere — but, without access to cell lines, many of the people trying to make this future a reality are still fumbling around in the half-shadows.
Posted by: Besoeker || 06/05/2021 03:45 || Comments || Link || E-Mail|| [73 views] Top|| File under:
The mRNA vaccine revolution is just beginning
Wired via HotAir


Neither company was a household name before the pandemic. In fact, neither had ever had a single drug approved before. But both had long believed that their mRNA technology, which uses simple genetic instructions as a payload, could outpace traditional vaccines, which rely on the often-painstaking assembly of living viruses or their isolated parts. mRNA turned out to be a vanishingly rare thing in the world of science and medicine: a promising and potentially transformative technology that not only survived its first big test, but delivered beyond most people's wildest expectations. But its next step could be even bigger. The scope of mRNA vaccines always went beyond any one disease. Like moving from a vacuum tube to a microchip, the technology promises to perform the same task as traditional vaccines, but exponentially faster, and for a fraction of the cost. "You can have an idea in the morning, and a vaccine prototype by evening. The speed is amazing," says Daniel Anderson, an mRNA therapy researcher at MIT. Before the pandemic, charities including the Bill & Melinda Gates Foundation and the Coalition for Epidemic Preparedness Innovations (CEPI) hoped to turn mRNA on deadly diseases that the pharmaceutical industry has largely ignored, such as dengue or Lassa fever, while industry saw a chance to speed up the quest for long-held scientific dreams: an improved flu shot, or the first effective HIV vaccine. Amesh Adalja, an expert on emerging diseases at the Johns Hopkins Center for Health Security, in Maryland, says mRNA could "make all these applications we were hoping for, pushing for, become part of everyday life." "When they write the history of vaccines, this will probably be a turning point," he adds.


Personally, I also enjoy people (term used solely for purposes of reference) who can't be bothered to read the relevant wiki article: https://en.wikipedia.org/wiki/Promoter_(genetics) - screaming their heads off about "genetic engineering".
Posted by: g(r)omgoru || 06/05/2021 03:29 || Comments || Link || E-Mail|| [118 views] Top|| File under:
Whatever Happened to the Hole in the Ozone Layer?
[Discover Magazine] Almost 40 years ago, scientists discovered that human activities were depleting the ozone layer and that a hole had formed over Antarctica. These sobering discoveries brought the world together to tackle an environmental challenge of a lifetime.


CFCs were banned in Montreal in 1987.


The effects of CFCs might go beyond the ozone layer. CFCs are potent greenhouses gases and could have a broader impact on climate change outcomes. CFCs are found in relative concentrations in the atmosphere when compared to carbon dioxide, so they're considered a minor player in global warming.

While CFCs don't seem to cause global warming, a different picture emerges with regional warming. Recent research has shown that these same gases have sped up the warming of the Arctic, contributing to a sea level rise and surface warming in the North Pole.
Maybe a 'minor player', but a contributing factor, it seems.

Over time, the protocol has been updated to include more substances that could cause harm to the ozone layer and the climate. For example, in 2016, hydrofluorocarbons were added to the list of controlled substances, because these gases have been identified as potent greenhouse gases. The treaty is considered to be one of the most successful protocols to tackle an environmental challenge caused by humans.


Are we now conflating the 1987 ozone agreement with subsequent concern over CO2? Greta would be proud!


Although the gases have been banned, they're not gone for good. Stephen Montzka, a research chemist at the NOAA, says they've detected possible illegal CFCs in the atmosphere. In 2018, Montzka coauthored a report in Nature that showed unexpected levels of CFC-11, a type of chlorofluorocarbons, were present. This concentration of CFC-11 was perhaps the result of unauthorized industrial production, going against the Montreal Protocol.
Did someone say China? Other third-world countries? Countries that signed the Paris Accord to limit man-made global climate change Who will tell Greta?

Note: A much shorter version of this November, 2020 article appeared in the June, 2021 issue of Discover Magazine.
Posted by: Bobby || 06/05/2021 00:00 || Comments || Link || E-Mail|| [177 views] Top|| File under:
Who's in the News
44
[untagged]
4
Commies
3
Hamas
2
Govt of Syria
2
Antifa/BLM
2
Govt of Pakistan
2
Taliban
1
Govt of Iraq
1
[untagged]
1
Govt of Sudan
1
Arab Spring
1
al-Qaeda
1
Hezbollah
1
Houthis
1
Human Trafficking
1
Islamic State
1
ISWAP
1
Sublime Porte
1
Devout Moslems
1
Govt of Iran Proxies
Bookmark
E-Mail Me
The Classics
The O Club
Rantburg Store
The Bloids
The Never-ending Story
Thugburg
Gulf War I
The Way We Were
Bio
Merry-Go-Blog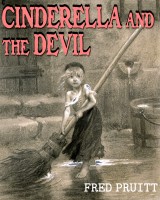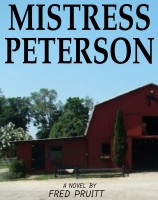 On Sale now!


A multi-volume chronology and reference guide set detailing three years of the Mexican Drug War between 2010 and 2012.

Rantburg.com and borderlandbeat.com correspondent and author Chris Covert presents his first non-fiction work detailing the drug and gang related violence in Mexico.

Chris gives us Mexican press dispatches of drug and gang war violence over three years, presented in a multi volume set intended to chronicle the death, violence and mayhem which has dominated Mexico for six years.
Click here for more information


Meet the Mods
In no particular order...


Steve White
Seafarious
Pappy
lotp
Scooter McGruder
john frum
tu3031
badanov
sherry
ryuge
GolfBravoUSMC
Bright Pebbles
trailing wife
Gloria
Fred
Besoeker
Glenmore
Frank G
3dc
Skidmark
Alaska Paul



Better than the average link...



Rantburg was assembled from recycled algorithms in the United States of America. No trees were destroyed in the production of this weblog. We did hurt some, though. Sorry.
54.80.252.84

Help keep the Burg running! Paypal: