-Great Cultural Revolution
'Dear God, please help me to hate white people'
[American Thinker] Dr. Chanequa Walker-Barnes, a reverend and theology professor at Mercer University, hit the media jackpot this week with national coverage of a "prayer" that she wrote, "Prayer of a Weary Black Woman," included in a book titled A Rhythm of Prayer: A Collection of Meditations for Renewal. Here's a portion of Dr. Walker-Barnes's conversation with God: "Dear God, please help me to hate white people. Or at least want to hate them... I want to stop caring about their misguided, racist souls, to stop believing that they can be better, that they can stop being racist." She then focuses on the specific type of white person she really wants to hate — not the garden-variety white supremacist, but the "wolves in sheep's clothing" who are friendly and accepting on the surface. Hating the hardcore racists is taken for granted, but the Reverend/Doctor/Professor has an issue with nice white people who actually seem sincere. Translation: All whites are racist scum!

Walker-Barnes's website acknowledges the reality of her "prayer" but insists that it's being misinterpreted. She says she was "hella triggered" after an (apparently) ex-friend — a white person, no less — used the "n-word" in a casual conversation. She attacks white Christians and conservative news outlets for criticizing her "prayer," stating that some called it a product of Critical Race Theory. She's the victim, of course, and says her critics are "willfully misrepresenting the prayer — and also Critical Race Theory — to an extent that can only be explained by ... incompetence or willful maliciousness." (But there's nothing malicious about her "prayer," is there?) She implies that her "prayer" was a spur-of-the-moment thing, composed during a fit of anger. Nevertheless, she later submitted it for publication, calling the book "a collection of prayers written by a diverse group of Christian women." Guess her "hella triggered" moment of rage wasn't something she felt like hiding. She also urges her fans "to purchase the book," so financial profit may enter the equation as well.

A Rhythm of Prayer... is currently the number-one bestseller on Amazon in the category of "meditation." (According to Walker-Barnes, it's also on the bestseller list in both the United States and Canada.) You can also purchase it through your friendly Target outlet, the same retailer that recently banned Irreversible Damage: The Transgender Craze Seducing Our Daughters. Apparently, it's hateful to question the efficacy of transgenderism, but it's okay to imply that virtually every white person is an abject racist. Corporate "woke" culture strikes again. Expect it to get worse before it gets better.
Posted by: Besoeker || 04/15/2021 03:03 || Comments || Link || E-Mail|| [240 views] Top|| File under:
Racist messages sent to students of colour revealed to be hoax
Hoax has become our first assumption when such stories appear in the press.
[THEPOSTMILLENNIAL] Threatening and racist social media posts targeting students of colour in a Minnesota school district were revealed to be a hoax, KSTP reports.

Superintendent of White Beak Lake Area Schools Wayne Kazmierczak said that a student confessed to sending messages on a fake Instagram account they created.

Kazmierczak assured that the student sending the messages "posed no threat to our student of color."

Messages from the student led to White Bear Lake High School South Campus students walking out in protest.

"This is something we're used to handling, so most of us handle it well, but we're tired. We're done. This is it. This is our last straw," said senior Ashanti Cox in reference to the racist messages sent to a group chat she was added to.

Shocking messages were sent to the group by the anonymous user, including messages warning students to "watch their back" and to "get hanged. Die. Kill yourself," KSTP reported.

"I'm still in shock. I know racism is still a thing, but I didn't know people would take it to this extent. This is way too far. This is honestly just ridiculous. I feel hurt, I'm irritated, I'm angry, I'm uneasy. I just want to cry. I want to scream," Senior Jessica Kabwe said, who was also added to the chat.


Posted by: Fred || 04/15/2021 00:00 || Comments || Link || E-Mail|| [126 views] Top|| File under:
Doom Goblin Greta Thunberg's TV Show Is a Massive Ratings Flop
[BREITBART] Doom Goblin Greta "Pippi" Thunberg
...an autistic sixteen year old Swedish expert on climate change...
's first big TV show has proved to be a massive turn off for viewers.

The BBC was so confident of the Doom Goblin's pulling power that it commissioned three, one-hour-long episodes of its documentary series Greta Thunberg: A Year to Change The World.

The series follows the pigtailed climate puppet from her native Sweden to the US, Chile, Spain, the UK and Switzerland
...home of the Helvetians, famous for cheese, watches, yodeling, and William Tell...
as she spends a year bunking off school while 'exploring the science of global warming and challenging world leaders on the growing crisis.'

But even though the BBC gave it its best shot — the primetime 9pm slot, a guest appearance from Sir David Attenborough, villainous cameos by former President Donald Trump

...Perhaps no man has ever had as much fun being president of the US...
and Russian President Vladimir Putin
...President-for-Life of Russia. He gets along well with other presidents for life. He is credited with bringing political stability and re-establishing something like the rule of law, which occasionally results in somebody dropping dead from poisoning by polonium or other interesting substance. Under Putin, a new group of business magnates controlling significant swathes of Russia's economy has emerged, all of whom have close personal ties to him. The old bunch, without close personal ties to Putin, are in jail or in exile or dead from poisoning by polonium or other interesting substances...
, dramatic footage of calving glaciers and allegedly endangered coral reefs, plus endless shots of Thunberg looking anguished and impassioned — the show has tanked.

According to the ratings figures from Overnights.TV the show on the BBC's flagship channel BBC1 lost 55 percent of its audience from the previous slot. It averaged 1.08 m viewers with a 6.30 percent share of the total audience. This compares most unfavourably with the show in the same slot the week before, Masterchef, which averaged 3.56 million viewers with an 18.9 percent audience share.

One possibility for its failure is that audiences are suffering from a severe case of Greta fatigue. Another is that viewers aren't nearly as interested in climate doom as politicians, green activists or the BBC think they ought to be.

At the beginning, in one of several awkward, stilted pieces to camera, Thunberg says:

I don't want you to listen to me. I want you to listen to the science.

But the science, as Thunberg presents it, is very one-sided. When Thunberg brandishes 'the science' as some kind of immutable truth which we should revere like Biblical scripture, she is falling into exactly the same trap as pop-science showman Neil DeGrasse Tyson .

DeGrasse Tyson tweeted out self-importantly that 'The good thing about Science is that it's true, whether or not you believe in it.'


Posted by: Fred || 04/15/2021 00:00 || Comments || Link || E-Mail|| [150 views] Top|| File under:
Intelligence community actively investigating Wuhan lab as possible COVID-19 origin
[Washington Examiner] The intelligence community is investigating whether COVID-19 originated through an accidental escape from a Wuhan lab or through a natural emergence, spy agency leaders confirmed, as they warned more broadly about the Chinese Communist Party's influence efforts inside the United States.

Sen. Marco Rubio, a Florida Republican, asked Director of National Intelligence Avril Haines about COVID-19's origins during a Senate Intelligence Committee hearing on the worldwide threats assessment report, arguing, "We can't conclude definitively that the virus that causes COVID-19 emerged naturally until there's been a transmission chain that's been identified, how the virus evolved and transmitted between species, and to date, no such path of zoonotic transmission has been definitively identified." He asked if that was accurate, and the Biden spy chief confirmed the Wuhan lab was one of two main hypotheses.

"It is absolutely accurate the intelligence community does not know exactly where, when, or how COVID-19 virus was transmitted initially," Haines testified. "And basically, components have coalesced around two alternative theories. These scenarios are, it emerged naturally from contact with infected animals, or it was a laboratory accident, as you identified. And that is where we are right now. But we're continuing to work on this issue and collect information and to the best we can essentially to give you greater confidence in what the scenario is."

Officials from the Trump and Biden administrations said that the Chinese government worked to thwart an independent investigation into the origins of the coronavirus, which has killed 2.96 million people worldwide, according to Johns Hopkins University. The United States has criticized China for a lack of transparency at the start of the pandemic and condemned China for spreading baseless conspiracy theories about COVID-19 originating with the U.S. military.

Rubio, the vice chairman of the committee, said an accidental lab escape was "plausible" and pointed to some reasons why he thought so, including that "researchers at the Wuhan Institute of Virology have demonstrated from their publication record that they were skilled at techniques in which they genetically modified bat coronaviruses," as well as that viruses such as SARS have escaped from Chinese labs in the past and that U.S. diplomats warned about subpar biosafety standards at the Wuhan lab in 2018.

A Trump State Department fact sheet on the Wuhan Institute of Virology declassified in mid-January assessed that lab workers fell ill with COVID-19-like symptoms in 2019, scientists there studied viruses genetically similar to SARS-CoV-2, and the Wuhan lab conducted secret experiments with the Chinese military as well as gain-of-function research. The Biden administration has not weighed in publicly on that.


Posted by: Besoeker || 04/15/2021 02:50 || Comments || Link || E-Mail|| [213 views] Top|| File under: Commies
-Land of the Free
Sixth Circuit Court of Appeals Upholds Ohio Law Prohibiting Doctors From Aborting Down Syndrome Children
[Red State] The federal Sixth Circuit Court of Appeals issued a multi-faceted and complicated en banc decision Tuesday, voting 9-7 to uphold an Ohio statute that makes it unlawful for doctors to perform abortions when they know the mother is seeking the abortion because she has learned that the child she is carrying suffers from Down Syndrome.

An "en banc" decision is one where all active judges on the court participate and vote on the outcome of the case. Normally, appeals court cases are resolved by three-judge panels, but there is a process by which all the judges of the court are asked whether to review a case a second time — setting aside the panel decision — with all judges participating.

The 16 judges who participated in the case combined to write 11 different opinions. Trying to synthesize and explain all 11 opinions is beyond the scope of what I will try to accomplish here.

But there are a few "top-line" takeaways from the case that are noteworthy — one of which takes me back to a point I have made previously here that Chief Justice Roberts' position on abortion is not well-understood. Last year, he was criticized by those who believe he reversed himself when he voted with the four liberal Justices to sustain a lower court's ruling that the "medical privileges" statute in Louisiana was unconstitutional after having voted just four years earlier that a nearly identical statute in Texas was constitutional. I return to the issue raised by him in that case down below.

The Sixth Circuit case decided on Tuesday is Pre-Term Cleveland v. McCloud. At issue was an Ohio statute that applied to physicians, not their patients. The law did not make it illegal for a woman to seek an abortion because her baby has been diagnosed as having Down Syndrome — it only makes it illegal for a doctor to perform the abortion if he/she learns in advance that the reason the woman is seeking an abortion because the baby has Down Syndrome.

If one doctor declines to perform the procedure because of what he or she has learned, the woman can seek out another abortion provider to have the procedure which would be legal — unless the second doctor learns the same information.
Posted by: Besoeker || 04/15/2021 02:59 || Comments || Link || E-Mail|| [178 views] Top|| File under:
Africa North
Ever Given Owner Haggles Over Egypt's $900m Release Demand
[ENGLISH.AAWSAT] The Japanese owner of a megaship seized after blocking the Suez Canal has said it is negotiating with Egyptian authorities after they demanded $900 million in compensation for its release.

The 200,000-ton MV Ever Given got diagonally stuck in the narrow but crucial global trade artery in a sandstorm on March 23, triggering a mammoth six-day-long effort to dislodge it.

Maritime data company Lloyd's List said the blockage by the vessel, longer than four football fields, held up an estimated $9.6 billion-worth of cargo between Asia and Europa

...the land mass occupying the space between the English Channel and the Urals, also known as Moslem Lebensraum...
each day it was stuck.

Egypt also lost between $12 and $15 million in revenues for each day the waterway was closed, according to the canal authority.

The MV Ever Given was later seized "due to its failure to pay $900 million" compensation, Suez Canal Authority chief Osama Rabie was quoted as saying by local media.

Its fate is "now... in the legal arena," a spokeswoman for the ship's owner Shoei Kisen Kaisha told AFP Wednesday.

An unnamed spokesperson was also quoted by Japan's Jiji Press agency as saying the firm was "at odds with the canal authority in talks over the appropriate amount (of compensation)" but that discussions were ongoing.

The Japanese-owned, Taiwanese-operated and Panama-flagged ship was moved to unobstructive anchorage in the canal after it was freed on March 29, and tailbacks totaling 420 vessels at the northern and southern entrances to the canal were cleared in early April.

The compensation figure was calculated based on "the losses incurred by the grounded vessel as well as the flotation and maintenance costs" Rabie said, citing a ruling handed down by the Ismailia Economic Court in Egypt.

The grounding of the ship and the intensive salvage efforts are also reported to have resulted in significant damage to the canal.

The Suez Canal earned Egypt just over $5.7 billion in the 2019/20 fiscal year, according to official figures -- little changed from the $5.3 billion earned back in 2014.

Posted by: Fred || 04/15/2021 00:00 || Comments || Link || E-Mail|| [98 views] Top|| File under:
Caucasus/Russia/Central Asia
Biden declares Russia threat 'national emergency,' lobs sanctions; 10 diplomats booted over election meddling
[FoxNews] President Biden on Thursday signed an executive order declaring a "national emergency" over the threat from Russia, as his administration slapped new sanctions on the country.

The U.S. Department of State said it is expelling 10 officials from Russia's bilateral mission.

"Today, we announced actions to hold the Russian Government to account for the SolarWinds intrusion, reports of bounties on U.S. soldiers in Afghanistan, and attempts to interfere in the 2020 U.S. elections," Secretary of State Antony Blinken said in a statement.

The White House also released a letter to Congress stating that the president has issued "an Executive Order declaring a national emergency with respect to the unusual and extraordinary threat to the national security, foreign policy, and economy of the United States posed by specified harmful foreign activities of the Government of the Russian Federation."

The letter said that Russia had aimed to "undermine the conduct of free and fair democratic elections," engaged in "malicious cyber-enabled activities," targeted journalists and dissenters outside of its borders, and violated international law.

This, Biden said in the letter, constitutes "an unusual and extraordinary threat to the national security, foreign policy, and economy of the United States."

Posted by: Skidmark || 04/15/2021 10:52 || Comments || Link || E-Mail|| [267 views] Top|| File under:
China-Japan-Koreas
China Trademarked Hundreds of South China Sea Landmarks
[BenarNews] Not content with claiming

illusory sovereignty

over nearly every crag of rock and spit of sand in the South China Sea, China has taken the unusual step of registering trademarks over hundreds of land features scattered throughout those disputed waters, a BenarNews investigation has found.

That action is meeting with disapproval from other South China Sea claimants. Taiwan and Vietnam have rejected the legitimacy of the trademarks, which experts described as a possible attempt by the People's Republic of China to control how domestic and even foreign companies use South China Sea branding.

Unlike most of China's assertive behavior in the South China Sea, the trademark registrations largely slipped under the radar when they were initiated seven years ago. But now a review of Chinese government records from 2014 by BenarNews has revealed that Sansha City — which is responsible for administering China's claims in the South China Sea — filed thousands of domestic trademark applications covering 281 specific rocks, reefs, shoals and other contested features as well as entire regions of the South China Sea.
Continued on Page 49
Posted by: trailing wife || 04/15/2021 01:16 || Comments || Link || E-Mail|| [71 views] Top|| File under: Commies
Economy
Comparing COVID-19 Vaccines: Timelines, Types and Prices: Feb 08, 2021
[BioSpace]:

Pfizer-BioNTech
Type: mRNA

Doses: 2, 21 Days Apart

EUA Date: December 11, 2020

Price: $19.50 per dose for first 100 million doses

Efficacy: About 95%. Apparently 100% at preventing hospitalization and death.

Variants: Lab data suggest "quite effective" against the UK variant as well as the South African and Latin American variants.

Moderna
Type: mRNA

Doses: 2, 28 Days Apart

EUA Date: December 18, 2020

Price: $25-$37 per dose

Efficacy: About 95%. Apparently 100% at preventing hospitalization and death.

Variants: Lab data suggest "quite effective" against the UK variant as well as the South African and Latin American variants.

AstraZeneca-University of Oxford
Type: Adenovirus-based

Doses: 2, 28 Days Apart

Likely EUA Date: Authorized in Europe on January 12, 2021, and other countries, but unlikely in the U.S. until spring

Price: $2.15 (U.S.) in the EU; $3-4 (U.S.) in the UK and U.S.; $5.25 (U.S.) in South Africa

Efficacy: Currently about 70% overall.

Variants: At least one study finds it has little effect against the South African variant, but appears effective against UK and Brazilian variants.

Johnson & Johnson
Type: Adenovirus-based

Doses: 1

Authorized

Price: $10 per dose

Efficacy: In J&J's global clinical trial, it demonstrated 66% efficacy at preventing symptomatic COVID-19 infections. In the U.S. it was slightly higher, 72%. Appears to be 100% effective at preventing hospitalizations and death.

Variants: Based on clinical studies in Africa, UK and Latin America, there is evidence the vaccine is effective against the variants, although less so against the South African and Latin American strains.


Exaggerated reports re side-effects for the last two. Any questions?
Posted by: g(r)omgoru || 04/15/2021 08:52 || Comments || Link || E-Mail|| [149 views] Top|| File under:
Who's in the News
35
[untagged]
7
Antifa/BLM
5
Islamic State
4
Govt of Iran Proxies
4
Devout Moslems
3
Human Trafficking
2
Taliban
2
Commies
2
Govt of Iran
1
Jamaat-e-Ulema Islami
1
Muslim Brotherhood
1
Ottoman Proxies
1
Palestinian Authority
1
Tin Hat Dictators, Presidents for Life,
1
[untagged]
1
Govt of Syria
1
Arab Spring
Bookmark
E-Mail Me
The Classics
The O Club
Rantburg Store
The Bloids
The Never-ending Story
Thugburg
Gulf War I
The Way We Were
Bio
Merry-Go-Blog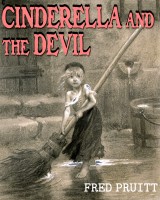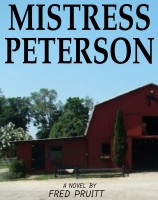 On Sale now!


A multi-volume chronology and reference guide set detailing three years of the Mexican Drug War between 2010 and 2012.

Rantburg.com and borderlandbeat.com correspondent and author Chris Covert presents his first non-fiction work detailing the drug and gang related violence in Mexico.

Chris gives us Mexican press dispatches of drug and gang war violence over three years, presented in a multi volume set intended to chronicle the death, violence and mayhem which has dominated Mexico for six years.
Click here for more information


Meet the Mods
In no particular order...


Steve White
Seafarious
Pappy
lotp
Scooter McGruder
john frum
tu3031
badanov
sherry
ryuge
GolfBravoUSMC
Bright Pebbles
trailing wife
Gloria
Fred
Besoeker
Glenmore
Frank G
3dc
Skidmark
Alaska Paul



Better than the average link...



Rantburg was assembled from recycled algorithms in the United States of America. No trees were destroyed in the production of this weblog. We did hurt some, though. Sorry.
34.239.170.169

Help keep the Burg running! Paypal: