-Lurid Crime Tales-
In Final Days, Trump Gave Up on Forcing Release of Russiagate Files, Nunes Prober Says
[Real Clear Politics] After four years of railing against "deep state" actors who, he said, tried to undermine his presidency, Donald Trump relented to U.S. intelligence leaders in his final days in office, allowing them to block the release of critical material in the Russia investigation, according to a former senior congressional investigator who later joined the Trump administration.

Kash Patel, whose work on the House Intelligence Committee helped unearth U.S. intelligence malpractice during the FBI's Crossfire Hurricane probe, said he does not know why Trump did not force the release of documents that would expose further wrongdoing. But he said senior intelligence officials "continuously impeded" their release — usually by slow-walking their reviews of the material. Patel said Trump's CIA Director, Gina Haspel, was instrumental in blocking one of the most critical documents.

Patel, who has seen the Russia probe's underlying intelligence and co-wrote critical reports that have yet to be declassified, said new disclosures would expose additional misconduct and evidentiary holes in the CIA and FBI's work.

"I think there were people within the IC [Intelligence Community], at the heads of certain intelligence agencies, who did not want their tradecraft called out, even though it was during a former administration, because it doesn't look good on the agency itself," Patel told RealClearInvestigations in his first in-depth interview since leaving government at the end of Trump's term last month, having served in several intelligence and defense roles (full interview here).

Trump did not respond to requests seeking comment sent to intermediaries.

Although a Department of Justice inspector general's report in December 2019 exposed significant intelligence failings and malpractice, Patel said more damning information is still being kept under wraps. And despite an ongoing investigation by Special Counsel John Durham into the conduct of the officials who carried out the Trump-Russia inquiry, it is unclear if key documents will ever see the light of day.

Patel did not suggest that a game-changing smoking gun is being kept from the public. Core intelligence failures have been exposed — especially regarding the FBI's reliance on Christopher Steele's now debunked dossier to secure FISA warrants used to surveil Trump campaign adviser Carter Page. But he said the withheld material would reveal more misconduct as well as major problems with the CIA's assessment that Russia, on Vladimir Putin's orders, ordered a sweeping and systematic interference 2016 campaign to elect Trump. Patel was cautious about going into detail on any sensitive information that has not yet been declassified.
Posted by: Besoeker || 02/26/2021 02:27 || Comments || Link || E-Mail|| [6513 views] Top|| File under:
Man accused of raping customer inside Macy's bathroom in Philadelphia
[NYDAILYNEWS] A Philadelphia man is accused of raping and robbing a Macy's customer after hiding in a women's restroom and jumping over a stall to attack her over the weekend.

Jaleel Uqdah, 22, was arrested Wednesday after surveillance footage of the suspect leaving the store and walking into a train station led to numerous tips on his whereabouts.

The accused rapist was armed with several barbecue skewers when he went into the Center City department store Sunday morning with the goal of attacking someone, Philadelphia Police Capt. Mark Burgmann said.

"He went into that store at 11:11... Within three minutes, he was in the bathroom," Burgmann told

news hound

s at a news conference.

Uqdah then waited in the restroom for about 20 minutes until a 55-year-old customer walked into one of the stalls, according to police.

"While she's in the stall, he came over the top of the stall... threatened her, dragged her into a stall a little further down and assaulted her," Burgmann said.

The man also threatened to stab the victim with his skewers if she screamed and stole about $60 from her before fleeing the store, authorities said.

Uqdah's "distinctive" walk helped lead detectives to his West Philadelphia home, where they found the same clothes he was wearing during the attack and at least one of the skewers, Burgmann told

news hound

s.

The suspect was charged with a slew of felonies, including rape, robbery, aggravated assault, sexual assault and involuntary sexual intercourse. He was also charged with misdemeanor indecent exposure, indecent assault, false imprisonment, theft and other crimes.


Posted by: Fred || 02/26/2021 00:00 || Comments || Link || E-Mail|| [6497 views] Top|| File under:
Grim details...
[Fox] South Dakota's attorney general — who said he hit a deer after fatally striking a pedestrian last year — allegedly had the victim's glasses inside his car, according to newly-released interviews.

The state's Department of Public Safety on Tuesday released recordings of investigators questioning Jason Ravnsborg about the Sept. 12 crash that left 55-year-old Joseph Boever dead.

The footage shows how, during a Sept. 14 interview, detectives told Ravnsborg that they had discovered a pair of broken glasses on the front passenger floorboard of his vehicle.

During a second sit-down on Sept. 30, interviewers asked about the glasses again, telling Ravnsborg that they had belonged to the victim.

"They're Joe's glasses," an agent says, referring to Boever. "So that means his face came through your windshield."

Upon hearing that, Ravnsborg looked down and sighed deeply, before shaking his head, the footage shows.

"I did not see those glasses until you showed them to me," he said.

The agent told Ravnsborg that "the only way for them to get there is through the windshield."

"His face was in your windshield, Jason. Think about that."
Posted by: M. Murcek || 02/26/2021 00:00 || Comments || Link || E-Mail|| [6505 views] Top|| File under:
-Obits-
Former USA Gymnastics Coach Charged With Abuse Dies By Suicide
[NPR] A former USA Gymnastics coach charged Thursday morning with two dozen criminal charges died by suicide hours later, Michigan's state attorney general has confirmed.

John Geddert, 63, was accused of human trafficking, forced labor and sexual misconduct, among other crimes.

In a statement Thursday, Michigan Attorney General Dana Nessel said: "My office has been notified that the body of John Geddert was found late this afternoon after taking his own life. This is a tragic end to a tragic story for everyone involved."

Geddert served as head coach for the 2012 U.S. women's Olympic gymnastics team, which took home the team gold medal in London. He also owned a Lansing, Mich.-area elite training facility called Twistars.

Nessel announced the charges at a Thursday afternoon press briefing. She said the charges brought by her office focused on "multiple acts of verbal, physical and sexual abuse perpetrated by the defendant against multiple victims."

Nessel declined to give a specific number of victims other than to say the figure was "less than 50 and they are all minors."
Posted by: Besoeker || 02/26/2021 03:32 || Comments || Link || E-Mail|| [6504 views] Top|| File under:
Peter Gotti, former Gambino crime boss, dead at 81
[NYP] Mobster Peter Gotti, the one-time Gambino crime boss and successor to brother John "Dapper Don" Gotti, died in North Carolina where he was serving time in federal prison. He was 81.

Gotti, who had been sentenced to 25 years in jail after being convicted in 2003 on racketeering and other charges, died of natural causes at the Federal Medical Center in Butner, the Associated Press reported.

The Bronx native served more than 17 years behind bars and had been recently seeking an early release because of his poor health.

He had been suffering from thyroid problems and was blind in one eye, Lewis Kasman, a former mobster and John Gotti confidant, told the AP.

Peter Gotti's lawyers for years had sought to get him sprung from prison early on compassionate release.

"We are truly afraid he is dying now, he feels he is," attorney James Craven wrote in court papers in December 2019. "As his lawyer, I am afraid this will all become moot soon if nothing is done."

In another bid to have Gotti released, Craven remarked that even "Stevie Wonder could see" the former crime boss was not dangerous.

Kasman recalled Gotti, a former sanitation worker, as a "regular knockaround guy who didn't let his title go to his head."

Posted by: Besoeker || 02/26/2021 02:47 || Comments || Link || E-Mail|| [6487 views] Top|| File under:
-Short Attention Span Theater-
A 99 Year Old Paratrooper Awarded Purple Heart For WWII Injuries
[Breitbart] A World War II veteran in Auburn, California, was awarded the Purple Heart this week more than 76 years after he was injured.

The celebration took place Monday at the American Legion Post 84 for Marvin Cornett, a U.S. Army paratrooper veteran who is 99 years old, CBS Sacramento reported.

"It was very surprising that he didn't have his Purple Heart. We found out a few months ago," said his daughter, Jan Mendoza.

The veteran was wounded by mortar fire in Italy in 1944 during his service with the 82nd Airborne but did not receive the medal.

Cornett's family recently contacted a company named Heritage Arsenal, who looked into his record and found the missing medal, a Purple Heart.

"I asked Jan, his daughter, what she wanted to do. I said, 'You know, there is a mechanism that we could actually get him awarded this medal all these years later,' And she was all for it," company Vice President William Linn said.

They worked with the Army to secure approval for Cornett's Purple Heart.

"He's never wanted to talk about those experiences. So for him to finally open up and accept the recognition of what he went through, that is phenomenal," said Marleen Maltby, Cornett's other daughter.

In addition, the veteran also received a formal presentation of a Bronze Star he was awarded in previous years.

Everyone at the celebration on Monday applauded when the medals were pinned on Cornett's military dress uniform.

"There was 1,076,245 Purple Hearts awarded in World War II. We have one more today. It's probably the last one," Linn explained.

Mendoza echoed his comments, adding, "There's not many of them around. So I think it's the last opportunity for the Army to make it right. And, I think my dad is kind of representing the whole gambit of them."

The Purple Heart is one of the most recognized and respected medals given to members of the United States armed forces, according to va.gov.
Posted by: Besoeker || 02/26/2021 02:01 || Comments || Link || E-Mail|| [6498 views] Top|| File under:
-Signs, Portents, and the Weather-
About That Mysterious Decline in Flu Cases...
[Red State] What exactly are we to make of the stunning decline in influenza cases we're seeing this season?

Phil Kerpen has been compiling the CDC's data, and remarkable doesn't even begin to describe it.

By the sixth week of last year, around 32% of the roughly 57,000 flu tests reported to the CDC had come back positive. And these numbers are in line with those from the previous four years as well:


In 2019, around 40,000 influenza tests were reported by week six, with roughly 26% positive.


From 2016 thru 2020, an average of around 44,000 influenza tests had been reported by week six, roughly 25% of which were positive.

Yet, by the sixth week of 2021, CDC figures show that only 17 of the over 40,800 reported flu tests reported to the CDC this year were positive, which comes to a minuscule .04%!

If these numbers are to be believed, influenza cases have declined by a factor of over 600 this year compared to the previous five-year average.

For all intents and purposes, the flu appears to have vanished.
Posted by: Besoeker || 02/26/2021 02:11 || Comments || Link || E-Mail|| [6497 views] Top|| File under:
Russian Army orders more Chinese SUVs
[DefenceBlog] The Armed Forces of the Russian Federation have ordered dozens of Chinese Haval H9 SUVs and plans to place an additional order for several hundred civil vehicles.

The story was first reported by Kitayskiye avtomobili, which cited an internal source in the Russian army.

"Haval won the tender for the supply to the headquarters in districts, the [SUV] H9. They have already arrived [in the army]. That is, the equipment has passed all the tough qualifications. Haval will be the main command vehicle. The contract for an extended period," the source said.

Most likely, the appearance of the H9 in the Russian military service is associated with the localization of production in the Tula region. Russian government agencies cannot buy imported cars.

According to a report, Haval H9 SUVs produced by Haval, a sub-brand of Great Wall Motors, already were spotted at the Alabino training ground in the Moscow region and in one of the military towns.



More at the link
Posted by: badanov || 02/26/2021 00:00 || Comments || Link || E-Mail|| [6509 views] Top|| File under: Commies
China-Japan-Koreas
China Apologizes for Forcing Biden Team to Bend Over and Give Anal COVID Tests
[PJMedia] What's Mandarin for "bend over"? If anyone should know that, it's Joe Biden, "the big man" who, according to Hunter Biden's laptop and his old business partner, was given a cut of his son's take in his business proceeds from China and elsewhere. Now it's being reported that Biden's State Department diplomats literally had to bend over so that Chinese health inspectors could give them ANAL COVID-19 tests.

Did they get the American diplomats DNA, too?

China has rolled out anal swab testing for those at high COVID-19 risk as part of a measure that sparked strong controversy on Chinese social media. One user on Weibo commented "Low risk of harm; high risk of humiliation"

Radio Free Asia (@RadioFreeAsia) January 27, 2021

Vice News reported that the Chinese government says it gave the Americans the tests "in error."

State Department says it has protested to Beijing and got assurances that US staff will not be required to undergo anal tests in the future, adding it's committed to preserving the "dignity" of American diplomats https://t.co/KAUp9xQf4J via @VICEWorldNews

Viola Zhou (@violazhouyi) February 25, 2021

Vice reported that U.S. diplomats never agreed to anal testing.

"The State Department never agreed to this kind of testing and protested directly to the Ministry of Foreign Affairs when we learned that some staff were subject to it," a State Department spokesperson told VICE World News on Wednesday.

The spokesperson said Beijing had assured Washington that the test was given "in error" and that diplomatic personnel were exempt from the test, which was mandatory for incoming travelers in some parts of China.

"We have instructed staff to decline this test if it is asked of them, as was done in the past."

Vice reports that the State Department protested the testing and received assurances that U.S. diplomats will no longer be required to have them in order to preserve their dignity.

But the BBC reports that China denies giving the tests at all.

China denies requiring anal swabs from US diplomats https://t.co/mo4MHjyzmV

BBC News (World) (@BBCWorld) February 25, 2021

A State Department spokesman said that China did require the testing and that this was never agreed to between countries.

"The State Department never agreed to this kind of testing and protested directly to the Ministry of Foreign Affairs when we learned that some staff were subject to it," a State Department spokesperson told VICE World News on Wednesday.

The test works like you would expect a test that's called an anal swab would work. The swab goes inside the rectum about two inches and is wiped around.


More at link
Posted by: Seeking Cure For Ignorance || 02/26/2021 10:57 || Comments || Link || E-Mail|| [6497 views] Top|| File under: Commies
Europe
Retired Italian teacher leaves fortune to hospitals, charities
[Reuters] ROME (Reuters) - A retired Italian teacher has bequeathed more than 25 million euros ($30 million) to hospitals and charities, stunning residents of the northern city of Genoa where she lived who had no inkling of her wealth.

Marisa Cavanna died in December aged 96. She was described as a reserved woman who never got married and did not attend social events.

She wrote her own obituary in the Genoa city newspaper, Il Secolo XIX, dedicating "a heartfelt remembrance to a long list of former students".

Her estate was worth some 40 million euros. It was not clear where her wealth came from, but Italian media suggested she had likely inherited it.

Genoa's Gaslini children's hospital will receive around 5 million euros, while the city's Galliera hospital will receive a similar sum, plus her home.

"It is a big property worth several million euros. She has told us to sell it and use the money for research and innovation," Galliera hospital director general Adriano Lagostena told Reuters.
Posted by: Besoeker || 02/26/2021 06:52 || Comments || Link || E-Mail|| [6502 views] Top|| File under:
Kalashnikov plans to deliver new submachine gun
[TASS] ABU DHABI, February 22. /TASS/. Kalashnikov Group of Companies plans to start supplies of the cutting-edge 9-mm PPK-20 submachine gun in this year, Kalashnikov CEO Dmitry Tarasov told TASS at the IDEX-2021 international armament exhibition.

"PPK-20 supplies have not yet taken place; they are planned in 2021," Tarasov said.

The latest PPK-20 submachine gun was developed on the basis of the proven Vityaz-SN submachine gun. "Differences from the Vityaz are the reworked firing mechanism, the more advanced butt-stock, the silencer and the new switch," he added.

The PPK-20 passed state trials in 2020, the top manager said.
Posted by: badanov || 02/26/2021 00:00 || Comments || Link || E-Mail|| [6501 views] Top|| File under:
-PC Follies
Classic kids toy Mr. Potato Head gets new, gender-neutral name
[NYPOST] Even Mr. Potato Head finds gender conformity un-apeeling!The classic spud-shaped plastic toy is getting a new, gender-neutral name — just plain Potato Head — with the toymaker Hasbro scrapping the "Mr." portion.

The company said Mr. Potato Head, which first hit the shelves nearly 70 years ago, needed a fresh, modern makeover. The toy's new moniker will begin appearing on boxes next year.

"Culture has evolved," Kimberly Boyd, Hasbro's senior vice president of global brands, told Fast Company. "Kids want to be able to represent their own experiences. The way the brand currently exists — with the 'Mr.' and 'Mrs.' — is limiting when it comes to both gender identity and family structure."

Some cheered the "woke" change while others called it half-baked to label a vegetable "non-binary."

"Mr. Potato Head will always be... a potato. Hasbro can't take away the genitals of a spud that never had any to begin with. #thiscountryisNUTS," one observer tweeted.

Others wondered about the fate of Mrs. Potato Head, who launched in 1953 with traditionally feminine accessories, such as hair bows and red high heels.




Posted by: Fred || 02/26/2021 00:00 || Comments || Link || E-Mail|| [6483 views] Top|| File under:
Government
Biden Signs Executive Order to Fortify Critical Supply Chains
Getting some important things right, as he once again continues what President Trump started.

[EpochTimes] President Joe Foreign Policy Whiz Kid Biden

...Failed seeker of the Democratic presidential nomination on multiple occasions, vice president under Barack Obama, giving it a last try in his dotage for 2020...
signed an executive order on Feb. 24 to bolster the resilience of supply chains for four critical industries following a slew of recent production shortages that have left the United States vulnerable.

The executive order will begin a 100-day review of semiconductor chips, pharmaceuticals, rare-earth minerals, and large-capacity batteries used in electric vehicles.

While White House officials on Feb. 23 said the action doesn't target any one country, it will direct the United States to diversify its supply chain reliance on China—one of the dominant players in the rare-earth and pharmaceutical fields.

The measures come at a time when the pandemic has put a strain on the availability of personal protective equipment essential to frontline health workers, and a shortage of computer chips has forced automakers to cut production, highlighting the need for reshoring supply chains.

The order will also call for a comprehensive one-year review of six key sectors, covering areas of defense, public health, communications technology, transportation, energy, and food production.

"This is about making sure the United States can meet every challenge we face in this new era: pandemics, but also in defense, cybersecurity, climate change, and so much more," Biden said before signing the order. He added that the best way to achieve that is by "sharpening America's competitive edge by investing here at home."
Posted by: trailing wife || 02/26/2021 00:00 || Comments || Link || E-Mail|| [6482 views] Top|| File under: Commies
Who's in the News
41
[untagged]
4
Commies
3
Islamic State
3
Govt of Iran Proxies
2
Govt of Pakistan
2
Taliban
2
Antifa/BLM
2
Tin Hat Dictators, Presidents for Life, & Kleptocrats
1
Sublime Porte
1
Thai Insurgency
1
Govt of Iran
1
Govt of Saudi Arabia
1
Muslim Brotherhood
1
Pirates
Bookmark
E-Mail Me
The Classics
The O Club
Rantburg Store
The Bloids
The Never-ending Story
Thugburg
Gulf War I
The Way We Were
Bio
Merry-Go-Blog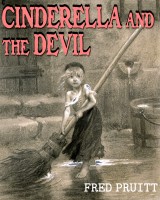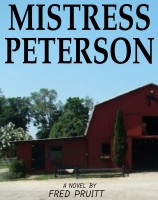 On Sale now!


A multi-volume chronology and reference guide set detailing three years of the Mexican Drug War between 2010 and 2012.

Rantburg.com and borderlandbeat.com correspondent and author Chris Covert presents his first non-fiction work detailing the drug and gang related violence in Mexico.

Chris gives us Mexican press dispatches of drug and gang war violence over three years, presented in a multi volume set intended to chronicle the death, violence and mayhem which has dominated Mexico for six years.
Click here for more information


Meet the Mods
In no particular order...


Steve White
Seafarious
Pappy
lotp
Scooter McGruder
john frum
tu3031
badanov
sherry
ryuge
GolfBravoUSMC
Bright Pebbles
trailing wife
Gloria
Fred
Besoeker
Glenmore
Frank G
3dc
Skidmark
Alaska Paul



Better than the average link...



Rantburg was assembled from recycled algorithms in the United States of America. No trees were destroyed in the production of this weblog. We did hurt some, though. Sorry.
34.239.170.169

Help keep the Burg running! Paypal: