-Short Attention Span Theater-
Day after covering head with hand, Orthodox Jewish Trump lawyer wears kippa at impeachment trial
[IsraelTimes] David Schoen opts to don head covering on Senate floor, after explosion of social media questions over solution he found to going yarmulke-less.

Attorney David Schoen was wary of wearing his kippa on the Senate floor on the first day of the impeachment trial of his client, former US President Donald Trump.

On Tuesday, Schoen told CNN following the hearings that he was worried it was not "appropriate," that it was "awkward" and that it might offend someone.


Only Jew-haters would be offended...



Posted by: trailing wife || 02/12/2021 02:07 || Comments || Link || E-Mail|| [6552 views] Top|| File under:
-Signs, Portents, and the Weather-
Biden signs deal for 200 million more US doses, hopes most vaccinated by July
Thank President Trump that the manufacturers are far enough along that they can confidently promise to double production.

[IsraelTimes] Fauci


*SPIT*

says that by April vaccines will be available to anyone in US who wants one; from Thursday 6,500 pharmacies begin scheduling shots.

US President Joe Foreign Policy Whiz Kid Biden

...Candidate for president in 2020. We hold these truths to be self-evident. All men and women created ... by the — you know — you know, the thing...
said Thursday the US had signed deals to acquire 200 million more COVID-19 vaccine doses as officials look to immunize the vast majority of the population by July.

The deals with Pfizer and Moderna, which the administration had announced it was seeking last month, increase the country's total vaccine supply by fifty percent, to 600 million doses.

The US immunization campaign got off to a shaky start in December but has since improved: 46.4 million shots have now reached arms, and at least 34.7 million people have received one or more doses, roughly 10 percent of the population.

The vaccine drive entered a new phase Thursday as 6,500 pharmacies began scheduling shots, but a wave of optimism brought about by falling cases could soon be tested by dangerous variants.

A million doses were being shipped to drugstores and supermarket pharmacies nationwide, with chains announcing they would begin administering the first shots Friday.

The pharmacy program will eventually expand to 40,000 outlets, while the federal government has also used emergency legislation to ramp up vaccine production, opened mass vaccine sites in stadiums, and has begun a separate program to reach underserved communities.

While the shots are currently only available to adults, officials have voiced hope that ongoing studies would allow them to be approved for children in the coming months.

CASES FALLING
Since peaking on January 8 following the holiday season, the US outbreak has been in steep decline, with an average of just over 100,000 daily cases — down from more than 300,000.

Hospitalizations and fatalities are following suit — but the worst-hit country in the world is still expected to reach the latest grim milestone of half a million deaths this month.


At some point someone will go back through the records and reclassify all the cases misclassified by those following CDC orders for classifying anyone who died with Covid as dying from Covid, and all those classified as having Covid based on absurdly oversensitive test settings instead of based on actual symptoms, both recently recalibrated by the selfsame CDC — revealing to the astonishment of all that Dr. Fauci and the CDC set things up so that the numbers on President Trump's watch would be wildly exaggerated when compared to the changed rules for recording once President Biden was firmly in office.

Stark racial and economic disparities have also emerged. In the capital Washington, vaccines have been disproportionately allocated to residents of the city's affluent, white neighborhoods where people have been quicker to register by phone or online.

Between the number of people already vaccinated and the number of people who've already been infected, it's thought that around 40 percent of the population might have some immunity, which is also contributing to the slowdown in new cases.
Posted by: trailing wife || 02/12/2021 01:18 || Comments || Link || E-Mail|| [6510 views] Top|| File under:
China-Japan-Koreas
China will 'eat our lunch,' Biden warns after clashing with Xi on most fronts
[AlAhram] 'They're investing billions of dollars dealing with a whole range of issues that relate to transportation, the environment and a whole range of other things. We just have to step up,' Biden said

U.S. President Joe Foreign Policy Whiz Kid Biden

...Candidate for president in 2020. Joe's wife and daughter weren't killed by a drunk driver. He didn't graduate with three or even two degrees, wasn't in the top half of his law class, and his daddy didn't come home from a hard day's work in the mines and play football with the guys. The NAACP hasn't endorsed him every time he's run. If you believe Tara Reade you probably shouldn't vote for him....
and his Chinese counterpart Xi Jinping held their first telephone call as leaders and appeared at odds on most issues, even as Xi warned that confrontation would be a "disaster" for both nations.
Continued on Page 49
Posted by: trailing wife || 02/12/2021 00:32 || Comments || Link || E-Mail|| [6537 views] Top|| File under: Commies
BBC World News barred from airing in China
More decoupling from China.

[AlAhram] British television channel BBC World News was barred on Friday from airing in China, a week after

Britannia

's media regulator revoked Chinese state television


... and if you can't believe state television who can you believe?


's licence to broadcast in the United Kingdom.

China's National Radio and Television Administration said an investigation found BBC World News' China-related reports had "seriously violated" regulations, including that news should be "truthful and fair," had harmed the country's national interests and undermined national unity.

The channel, therefore, does not meet requirements for foreign channels broadcasting in China and its application to air for another year would not be accepted, it added.

English-language BBC World News is not included in most TV channel packages in China, but is available in some hotels and residences.

Two

Rooters

journalists in China said the channel had gone blank on their screens.

China's move was condemned by British Foreign Minister Dominic Raab and the U.S. State Department, while the BBC said it was "disappointed".

"China's decision to ban BBC World News in mainland China is an unacceptable curtailing of media freedom," Raab said.

"China has some of the most severe restrictions on media and internet freedoms across the globe, and this latest step will only damage China's reputation in the eyes of the world."

At a regular news briefing, U.S. State Department

front man

Ned Price condemned the decision, adding:

"It's troubling that as (China) restricts outlets and platforms from operating freely in China, Beijing's leaders use free and open media environments overseas to promote misinformation."

Earlier this month, the State Department said it was "deeply disturbed" by reports carried by the BBC of systematic rape and sexual abuse against women in internment camps for ethnic Uighurs and other

Moslem

s in China's Xinjiang region and said there must be serious consequences for atrocities there.

China denies accusations of abuses in Xinjiang and said the BBC report was "wholly without factual basis".

The BBC said it was disappointed by the decision of the Chinese authorities to bar BBC World News from broadcasting.

"The BBC is the world's most trusted international news broadcaster and reports on stories from around the world fairly, impartially and without fear or favour," the BBC said.

On Feb. 4, British media regulator Ofcom revoked China Global Television Network's (CGTN) licence to broadcast in the United Kingdom after an investigation found the licence was wrongfully held by Star China Media Ltd.

China criticised the ruling as politicised and warned it reserved the right to make a "necessary response".
Posted by: trailing wife || 02/12/2021 00:32 || Comments || Link || E-Mail|| [6543 views] Top|| File under: Commies
Cyber
Indian Koo app crosses 3 million users, popularity surges amid Twitter row
Hopefully the growing number of alternatives to Twitter will end with them having a rump Progressive/Black Bloc user base, making it very useful to non-FBI police forces and alternative conservative news media around the country. And, one hopes, one day also to a cleaned up FBI as well.

[OneIndia] Koo has in the last few weeks seen a massive surge in user base as Union ministers and government departments have endorsed the homegrown microblogging platform amid a spat with Twitter. From information technology ministry using Koo to broadcast its stand on Twitter not fully complying with its order to take down inflammatory content to ministers, including Piyush Goyal, urging people to switch platform, these developments have led to a surge in the userbase of the Indian rival.

Koo, which has startling similarities with Twitter,


..startling is the new unexpectedly...

now has over three million users. Downloads of Koo app surged 10-fold this week. Koo has a yellow bird as its logo in contrast to the blue bird of Twitter.

"We had two million users with about 1.5 million active users. Now, we have now crossed 3 million-mark," Koo co-founder Mayank Bidawataka told PTI. Twitter has 17.5 million users and is ardently used by Prime Minister Narendra Modi and his Cabinet ministers to communicate with the public.

Koo, founded by Aprameya Radhakrishna and Mayank Bidawatka, was launched last year to allow users to express themselves and engage on the platform in Indian languages. It supports multiple languages including Hindi, Telugu and Bengali, among others. Radhakrishna had founded online cab booking service TaxiForSure that was later sold to Ola.

Last week, Koo -- which is backed by former Infosys executive TV Mohandas Pai -- had raised USD 4.1 million in series A funding from Accel, Kalaari Capital, Blume Ventures and Dream Incubator, and 3one4 Capital. It was also one of the winners of the Aatmanirbhar Innovation Challenge introduced by the government last year.

The company is also strongly positioning the app as part of India's self-reliant journey, as it rides on the growing sentiments for indigenous products and services.

"Koo is an India registered company with Indian founders. Raised earlier capital 2.5 years ago. Latest funds for Bombinate Technologies is led by a truly Indian investor 3one4 capital. Shunwei (single digit shareholder) which had invested in our Vokal journey will be exiting fully," Radhakrishna tweeted. The duo had launched online vernacular question and answer platform Vokal in 2017. That said, Koo's platform has a similar look and feel to Twitter, including the user interface. When it comes to the logo, Koo has a yellow bird as its mascot while Twitter has blue-coloured 'Larry' (inspired by popular basketball player, Larry Bird) representing the brand.

A significant strength for Koo, however, is allowing users to post content in multiple Indian languages. While ministers and government departments have been leveraging social media platforms like Twitter and Facebook, there have been calls for homegrown platforms to emerge in this space, and apps like Koo could be likely beneficiaries. Minister of Railways, Commerce and Industry Piyush Goyal on Tuesday tweeted that he was on Koo and asked people to connect with him.
Koo got fame after the ongoing disagreement between the Indian government and Twitter over the blocking and unblocking of accounts linked to the ongoing farmer protests in New Delhi.

On Koo, right now, #bantwitter is among the top five trends.
Posted by: trailing wife || 02/12/2021 00:00 || Comments || Link || E-Mail|| [6571 views] Top|| File under:
India-Pakistan
Disengagement in Eastern Ladakh explained
Phased return to the status quo ante for Chinese and Indian troops in the bucolic corner of Kashmir, partially covered by the Siachen Glacier, where India (Ladakh), Pakistan (Gilgit-Baltistan) and China (Xinjiang, Tibet) meet. When India divided Kashmir, Ladakh got to be its very own place, no doubt to the relief of the Indian army big turbans. For a while much excitement and healthful exercise in the fresh air and sunshine was enjoyed by all, meaning India and China, but now the situation will return to the calm it enjoys until China starts acting up again.

[OneIndia] Defence Minister Rajnath Singh said in the Rajya Sabha

...After the Libyan Civil War, Sabha grew in importance as a slave auctioning town. However, an investigation by the National Commission for Human Rights in Libya (NCHRL) revealed that while there was illegal slavery, reports were exaggerated, as slave auctions were rare and not made public. This was a great comfort to everyone but the slaves peddled in secret. The city was later seized by forces loyal to the Libyan National Army (LNA) and its leader Khalifa Haftar in January 2019, probably for its collection of MiG-25 aircraft....
that the Armed Forces had responded to the challenges posed by the unilateral Chinese action and have shown valour and courage on both South and North bank of Pangong Tso.

The statement in the Upper House was made a day after China said that both the armies would disengage from the north and south banks of Pangong Tso.
Continued on Page 49
Posted by: trailing wife || 02/12/2021 00:00 || Comments || Link || E-Mail|| [6532 views] Top|| File under: Commies
Naxal incidents down 47 per cent in past 5 years
[OneIndia] The government informed the Rajya Sabha

...After the Libyan Civil War, Sabha grew in importance as a slave auctioning town. However, an investigation by the National Commission for Human Rights in Libya (NCHRL) revealed that while there was illegal slavery, reports were exaggerated, as slave auctions were rare and not made public. This was a great comfort to everyone but the slaves peddled in secret. The city was later seized by forces loyal to the Libyan National Army (LNA) and its leader Khalifa Haftar in January 2019, probably for its collection of MiG-25 aircraft....
that the incidents of Left-Wing extremism (LWE) were down by 47 per cent between 2015 and 2020 when compared to the incidents in the preceding six years from 2009 to 2014.

The geographic spread of the naxal


...India's Revolutionary Maoist militants, funded primarily by the illegal drugs trade and protection money from the mining industry. This means China doesn't have to pay to spread the Maoist gospel they've outgrown, while enjoying the weakening of Indian society. India also has several communist political parties...

violence had been contained to 53 districts across nine states in 2020 when compared to 76 districts across 10 states.


As India's economy becomes somewhat more free, violent overthrow and the establishment of communist totalitarian rule appears to be less attractive...

"The incidents of LWE violence have reduced by 70% from all-time high of 2,258 in 2009 to 665 in 2020. Similarly deaths (civilians + forces) have reduced by 80% from all time high of 1,005 in 2010 to 183 in 2020. The spread has been constricted and only 9 states reported LWE related violence as compared to 10 states in 2013," Union Home Minister for State, G Kishan Reddy said in a written reply.

NIA seizes huge cache of arms meant to be used by naxals against security forces
[OneIndia] The National Investigation Agency has recovered high grade explosives and cordtex wire during searches in Jharkhand.

The NIA team conducted saerches in the dense forest of Korangburu hillock, at Jilingkel in Khunti district and recovered Cordtex wire (100 mtrs) and 126 Gelatin sticks (15 kgs ), a high grade explosive.

The recoveries were made following the arrest of a naxalite, Birsa Munda. He is an armed cadre of the proscribed organization CPI (Maoist).

The case pertains to attack on a police party by the cadres of CPI (Maoist), at around in June 2019 at Kukru Haat. 5 police men were martyred and their arms and ammunition were looted by the naxalites.

The Jharkhand Police had arrested 11 accused and filed two charge-sheets against them. The NIA re-registered the case and arrested 5 more accused, who are armed cadres of CPI (Maoist).

During the examination of accused, Munda, it was revealed that explosives procured by the cadres of CPI(Maoist) were hidden at the Korangburu hillock, in Jilingkel, District Khunti.

NIA team, with the help of local police and SSB, conducted searches during the wee hours and recovered cordtex wire and 126 Gelatin sticks. The explosives were to be used against the security forces by CPI (Maoist).
Posted by: trailing wife || 02/12/2021 00:00 || Comments || Link || E-Mail|| [6516 views] Top|| File under: Commies
Science & Technology
Recently Vaccinated Need Not Quarantine After Exposure: CDC
[Rooters] People who have received the full course of COVID-19 vaccines can skip the standard 14-day quarantine after exposure to someone with the infection as long as they remain asymptomatic, U.S. public health officials advised.


The U.S. Centers for Disease Control and Prevention (CDC) said on Wednesday the vaccines have been shown to prevent symptomatic COVID-19, thought to play a greater role in the transmission of the virus than asymptomatic disease.

"Individual and societal benefits of avoiding unnecessary quarantine may outweigh the potential but unknown risk of transmission (among vaccinated individuals)," the CDC said.
I think that's what it says at the CDC site, just not so easy-peasy as Rooters.
Posted by: Bobby || 02/12/2021 00:00 || Comments || Link || E-Mail|| [6504 views] Top|| File under:
Southeast Asia
Myanmar General Warns Anti-Coup Protesters to Return to Work
[AnNahar] Myanmar's ruling general signaled waning patience Thursday with nationwide protests over the military's takeover, ordering demonstrators to return to work or face "effective actions."

His warning comes after a sixth consecutive day of anti-coup rallies condemning the ouster of civilian leader Aung San Suu Kyi, and follows U.S. President Joe Foreign Policy Whiz Kid Biden

...Candidate for president in 2020. We hold these truths to be self-evident. All men and women created ... by the — you know — you know, the thing...
announcing sanctions against the generals.
Continued on Page 49
Posted by: trailing wife || 02/12/2021 00:59 || Comments || Link || E-Mail|| [6547 views] Top|| File under:
Myanmar military tightens grip as anti-coup protests enter fifth day
[DailyTimes.pk] Myanmar's military tightened its post-coup grip on power, stepping up a campaign of intimidation against the ousted civilian leadership while pushing harsher tactics as a fifth consecutive day of nationwide demonstrations began on Wednesday.

Soldiers raided and ransacked the headquarters of detained leader Aung San Suu Kyi's party on Tuesday night, after police shot water cannon, tear gas and rubber bullets in a sudden escalation of force against the protests sweeping the country.

A doctor in Naypyidaw
...generally translated as royal capital, seat of the king or abode of kings because the general in charge had a massive ego. It was founded in 2002 because Rangoon was worn out. Traditionally, Naypyidaw was used as a suffix to the names of royal capitals, such as Mandalay, which was called Yadanabon Naypyidaw in Burmese...
also confirmed the use of live rounds that left two people critically injured, but footage showed protesters in the capital were undeterred, returning to a blockade on a major highway on Wednesday morning.

Condemning the use of force, United Nations


...where theory meets practice and practice loses...


special rapporteur Tom Andrews said the police fire had injured a young woman, images of whom have spread like wildfire online alongside expressions of grief and fury.

"They can shoot a young woman but they can't steal the hope & resolve of a determined people," the human rights


When they're defined by the state or an NGO they don't mean much...


envoy wrote on Wednesday. "The world stands in solidarity with the protesters of Myanmar."

The woman, who was shot in the head, remains "

at death's door

" at the ICU, the doctor told AFP. In Mandalay, the country's cultural capital and the seat of Myanmar's pre-colonial monarchy, witnesses saw security forces fire tear gas directly at protesters waving the red flags of Suu Kyi's National League for Democracy (NLD).
Posted by: trailing wife || 02/12/2021 00:00 || Comments || Link || E-Mail|| [6500 views] Top|| File under: Tin Hat Dictators, Presidents for Life, & Kleptocrats
Philippines to Increase Sea Presence in Response to Chinese Coast Guard Law
[BenarNews] The new Philippine military commander said Tuesday he was ordering more assets deployed to the South China Sea to safeguard fishermen after Beijing passed a law empowering its

coasties

to use force against foreign boats in the contested waterway.

Gen. Cirilito Sobejana made the comments a day after Foreign Secretary Teodoro Locsin Jr. rejected suggestions that the Philippines lodge a protest against the Chinese law before the United Nations


...a formerly good idea gone bad...


"[T]he pronouncement of China that their

coasties

can open fire on people intruding into their territory is very alarming," Sobejana, who took over last week as commander of the Armed Forces of the Philippines (AFP), said during a virtual news conference.

"Our compatriots do not go to that disputed area to make war, but for livelihood. So what we will do as part of our mandate to secure the people is to increase our visibility through the deployment of more naval assets," he said in a mix of Tagalog and English, referring to Filipino fishermen.

On Jan. 22, China's National People's Congress passed the Coast Guard Law, which placed its

coasties

under direct military command. The law, which took effect on Feb. 1, contains a provision that allows China Coast Guard ships to use weapons against any vessels found in waters that Beijing claims as its territory.

On Jan. 27, Locsin, Manila's foreign secretary announced that the Philippine government had filed a protest against the new Chinese law. At the time, he said the legislation was "a verbal threat of war to any country that defies the law; which, if unchallenged, is submission to it."

Last week, Locsin publicly clashed with the

front man

for President Rodrigo Duterte, Harry Roque, who said that the government could raise China's new law before a U.N. tribunal. At the time, the Philippines' top diplomat told Roque to "lay off" foreign affairs.

Beijing, through its embassy in Manila, meanwhile claimed on Feb. 1 that its Coast Guard Law had been "misinterpreted" and was nothing but a normal domestic legislative activity.

While China claims nearly all of the South China Sea, six other Asian governments — Brunei, Indonesia, Malaysia, Vietnam the Philippines and rival Taiwan — claim parts of the potentially mineral-rich waterway. Indonesia is not officially a party to the dispute, but is at odds over Beijing's claims to parts of the sea that overlap on its territorial waters.

On Monday, Locsin turned down suggestions regarding the U.N., and said there was no need to reopen litigation that the Philippines had won in 2016, shortly after President Rodrigo Duterte took power.

"I am not gonna go back there because the Coast Guard Law has some claims as to the extent of their territory," Locsin said then. "That will re-open the arbitral award and I'm not going to give them a chance to do that."

The 2016 ruling by the Permanent Court of Arbitration at The Hague rejected Beijing's expansive claims to the South China Sea and found in favor of Manila. Beijing has never recognized the ruling.

Instead of seeking to enforce the ruling, Duterte sought to ingratiate himself to China by distancing himself from traditional ally the United States in exchange for Chinese investments and businesses.

Only last year did Duterte unequivocally voice his position on the South China Sea. Speaking before the U.N. General Assembly in September, he said the ruling was "beyond compromise" and already "part of international law."
Posted by: trailing wife || 02/12/2021 00:00 || Comments || Link || E-Mail|| [6526 views] Top|| File under: Commies
US Carrier Strike Groups, French Submarine Conduct South China Sea Operations
[BenarNews] Two U.S. aircraft carrier strike groups conducted dual operations in the South China Sea on Tuesday, the latest in a series of U.S. military maneuvers in those turbulent waters.

In a sign of growing international pushback against China's expansive claims and assertive behavior, French Defense Minister Florence Parly confirmed Monday that a French nuclear attack submarine and an accompanying support ship recently completed a patrol in the South China Sea.

The operations point to the expanding role of non-claimant states in the South China Sea, which is contested by China, the Philippines, Taiwan, Vietnam, Brunei and Malaysia.
Continued on Page 49
Posted by: trailing wife || 02/12/2021 00:00 || Comments || Link || E-Mail|| [6554 views] Top|| File under: Commies
Who's in the News
26
[untagged]
6
Commies
3
Govt of Pakistain Proxies
3
Islamic State
3
Tin Hat Dictators, Presidents for Life, & Kleptocrats
2
Taliban
1
Hamas
1
Sublime Porte
1
TTP
1
al-Qaeda in the Arabian Peninsula
1
al-Shabaab (IS-Mozambique)
1
Ansarullah Bangla Team (AQIS)
1
Govt of Iran Proxies
1
Govt of Pakistan
Bookmark
E-Mail Me
The Classics
The O Club
Rantburg Store
The Bloids
The Never-ending Story
Thugburg
Gulf War I
The Way We Were
Bio
Merry-Go-Blog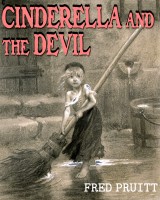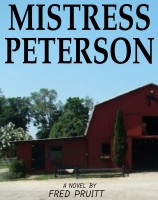 On Sale now!


A multi-volume chronology and reference guide set detailing three years of the Mexican Drug War between 2010 and 2012.

Rantburg.com and borderlandbeat.com correspondent and author Chris Covert presents his first non-fiction work detailing the drug and gang related violence in Mexico.

Chris gives us Mexican press dispatches of drug and gang war violence over three years, presented in a multi volume set intended to chronicle the death, violence and mayhem which has dominated Mexico for six years.
Click here for more information


Meet the Mods
In no particular order...


Steve White
Seafarious
Pappy
lotp
Scooter McGruder
john frum
tu3031
badanov
sherry
ryuge
GolfBravoUSMC
Bright Pebbles
trailing wife
Gloria
Fred
Besoeker
Glenmore
Frank G
3dc
Skidmark
Alaska Paul



Better than the average link...



Rantburg was assembled from recycled algorithms in the United States of America. No trees were destroyed in the production of this weblog. We did hurt some, though. Sorry.
3.235.173.74

Help keep the Burg running! Paypal: