-Lurid Crime Tales-
More than a dozen shot, two killed as NYC gun violence rages across weekend
[NYPOST] More than a dozen people were shot in the Big Apple over the Saturday and Sunday, including two fatally, as the yearlong spike in gunplay continued. Gotham's latest shooting death came around 1:20 a.m. Sunday on the Lower East Side, when police responding to a report of shots fired found 26-year-old Tyrell Williams with a bullet wound to the chest at East 13th Street and Avenue A, cops said.

Williams was taken to Mount Sinai Beth Isreal Hospital, where he was pronounced dead.
He's dead, Jim!
Several hours earlier, shortly before 11 p.m. on Saturday, another 26-year-old man was found unresponsive with a gunshot wound to the head on Post Avenue in Hudson Heights, police said. The victim was taken to St. Barnabas Hospital, where he was pronounced dead.
He's dead, Jim!
Police said a 28-year-old man was taken into custody and a gun was recovered at the scene.

That incident was one of five shootings with seven victims on Saturday, followed by seven more shootings through midday Sunday.

The most recent non-fatal shooting took place just after 5:30 a.m. Sunday morning in the lobby of a building at 1985 Webster Avenue in the Bronx, when a 29-year-old man was struck in the stomach during an undetermined dispute, cops said.

He was taken to St. Barnabas Hospital and was expected to survive.

Less than a half-hour earlier, another man, 27, was hit in the neck and chest while driving on 149th Street and Southern Boulevard, with the alleged gunman fleeing the scene. The victim was taken to Lincoln Hospital.

Posted by: Fred || 10/12/2020 00:00 || Comments || Link || E-Mail|| [6463 views] Top|| File under:
Hell, I was There...
Since Barnes & Noble's Nook ecosystem is down, I had to reach for an actual book to while away Columbus Day. I always knew I'd read this one eventually...


[Goodreads] Adventures of a Montana Cowboy who gained world fame as a Big game Hunter and expert in Guns & Ammo where he was Executive editor for the magazine. Profusely illustrated with black & white photographs including a section on his African Safari with Truman Fowler when they bagged four huge tuskers and other big game.
Posted by: M. Murcek || 10/12/2020 07:05 || Comments || Link || E-Mail|| [6460 views] Top|| File under:
Fires brought under control in Syria, Lebanon, Israel
[AlAhram] Fires that ravaged parts of Syria and Leb

...an Iranian colony situated on the eastern Mediterranean, conveniently adjacent to Israel. Formerly inhabited by hardy Phoenecian traders, its official language is now Arabic, with the usual unpleasant side effects. The Leb civil war, between 1975 and 1990, lasted a little over 145 years and produced 120,000 fatalities. The average length of a ceasefire was measured in seconds. The Lebs maintain a precarious sectarian balance among Shiites, Sunnis, and about a dozeen flavors of Christians. It is the home of Hezbollah, which periodically starts a war with the Zionist Entity, gets Beirut pounded to rubble, and then declares victory and has a parade. The Lebs have the curious habit of periodically murdering their heads of state or prime ministers...
in recent days have been brought under control, authorities in the two countries said on Sunday.

In Syria, blazes fuelled by high temperatures broke out Friday in the provinces of Homs, Tartus and Latakia, where at least three people died, according to the health ministry.

Several families had to flee residential areas near the fires, according to media reports.

"Civil defence teams, supported by army units and the population, are now in control of all the fires in the province" of Latakia, governor Ibrahim Khader al-Salem said, quoted by state news agency SANA.

Firefighters were still on the scene trying "to cool the burned sites," he added.

SANA said all fires in Tartus had also been brought under control, and crews had managed to completely extinguish a fire in the Korb Ali forest in the western suburbs of Homs.

Syrian Prime Minister Hussein Arnous said efforts were underway to recover from the blazes and support those who had been forced to flee their homes.

In neighbouring Lebanon, more than 100 forest fires that raged since Thursday were also completely under control, a civil defence source told AFP.

Authorities have yet to reveal the full extent of the damage from the fires in Syria and Lebanon.

In Israel, fires fuelled by the heatwave were brought under control overnight Friday-Saturday, the firefighting service said.

"After more than 30 hours of firefighting, we have brought the main fires under control... (but) we remain vigilant," the fire service there said in a statement on Saturday.
Posted by: trailing wife || 10/12/2020 01:31 || Comments || Link || E-Mail|| [6463 views] Top|| File under:
Bangladesh
Woman gang-raped in Moulvibazar, 2 held
[Dhaka Tribune] Police on Sunday arrested two people from Amrail Chhara tea garden in Sreemangal upazila of Moulvibazar, in connection with a case filed for gang-raping a 30-year-old woman.

The arrested, identified as Kajol Miah, 30, and Motin Miah, 20, are residents of Bhunbir union of the upazila, said Sreemangal

cop shoppe

Officer-in-Charge (investigation), Sohel Rana.

The arrest came after the rape survivor filed a case with Sreemangal

cop shoppe

accusing the two on Saturday.

According to the case statement, Kajol and Motin brought the woman with her 5-year-old child out of her home on September 19, promising to help her meet with a lawyer in order to get her husband released from jail.

On this day, the accused took the woman to a guest house in Sreemangal town at around 11am and later raped the woman in turns. Coming out of the guest house, the woman returned to her home and was later treated at Moulvibazar Sadar Hospital.

As the woman was ill, she could not lodge a complaint as soon as the incident happened, according to the case statement.
Posted by: Fred || 10/12/2020 00:00 || Comments || Link || E-Mail|| [6460 views] Top|| File under:
Ananta Jalil retracts victim-blaming statement after public outrage
[Dhaka Tribune] After a recent spike in heinous rapes and countrywide protests, actor/producer Ananta Jalil had released a statement on Saturday where he advised women to wear decent clothes to avoid unwanted sexual advances. His misplaced suggestions were met with a string of comments from outraged individuals leading him to edit out parts of his statement and repost the video with a disclaimer."I chiefly wanted to ask women to maintain decency in their clothing in yesterday's video," the statement read. "Many took it positively while many regarded it negatively. I don't want to spark a debate. Therefore, I corrected that part."

His detailed account of what women should and should not wear in the previous six-minute-long video included: "Women wear indecent dresses inspired from other countries, cinemas, television and social media. People look at your figures instead of your faces because of the indecent dresses. They make indecent comments and think of rape."

"Is the dress you're wearing modern or is it indecent? A modern dress means only showing your face and covering your body with decent dress which will make you look good," he continued.

Many celebrities and followers of the Din- The Day actor have expressed outrage at his comments which blames the victim for the actions of the rapist.

Nearly 1,000 rape cases, including 208 gang rapes, were reported between January and September this year, according to human rights
...which are usually entirely different from personal liberty...
organization Ain-o-Salish Kendra (ASK).

Posted by: Fred || 10/12/2020 00:00 || Comments || Link || E-Mail|| [6464 views] Top|| File under:
Now NGO worker gang-raped in Bagerhat
[Dhaka Tribune] A female NGO worker has allegedly been gang-raped at her Maitkumra house in Fakirhat upazila of Bagerhat district.

Police arrested Mamun Sheikh, 30, early Sunday after the rape survivor filed a case against four people -- Mamun Sheikh, Firoz Nikari, 29, Raju, 25, and Musa, 29, -- in this regard.

One of the accused is a three-wheeler driver and three others are construction and agriculture workers, police said.

Pankaj Chandra Roy, Superintendent of Police of the district, said the four miscreants entered the victim's house at night and raped her in turns.

Police seized a video of the incident which was recorded by the rapists to blackmail her, Pankaj said.

The culprits also looted Tk 16,000 and gold ornaments from the victim's house.

Patrol police arrested one of them but three others managed to flee, the SP said.

"We're on a manhunt to catch others," he added.

The houseowner of the victim said the woman is married but she was staying alone in a rented room due to her job.

The 25-year-old woman was sent to Sadar Hospital for medical tests.

Local people demanded immediate arrest of the rapists.
Posted by: Fred || 10/12/2020 00:00 || Comments || Link || E-Mail|| [6461 views] Top|| File under:
13-year-old girl gang-raped in Mirpur
[Dhaka Tribune] A 13-year-old girl was gang-raped reportedly by four people in the Pallabi area of Mirpur, Dhaka on Saturday night.

Police arrested four suspects - Al Amin, Jewel, Mintu and Hridoy - over the incident after the victim filed a complaint with the Pallabi

cop shoppe

on Sunday.

The child has been sent to the One-Stop Crisis Centre (OCC) of Dhaka Medical College Hospital (DMCH) for medical tests, Pallabi

cop shoppe

Officer-in-Charge (OC) Kazi Wazed Ali told Dhaka Tribune.

The OC said: "The victim came to her family's house in the Pallabi area from her ancestral home in Noakhali on Saturday. At night, the 13-year-old got into a quarrel with her parents. At one point, the victim got angry and left the house. Her relatives searched for her but were unable to locate her.

"The four youths, who found the girl alone on the street, took her to their bachelor quarters (mess) saying that they would provide her shelter. When the victim woke up on Sunday morning, she became aware of being raped," the OC added

Later, the girl went to the

cop shoppe

and filed a complaint over the incident.

"We are suspecting that the rape survivor was made unconscious with sedatives and then was gang-raped," the police official further said.
Posted by: Fred || 10/12/2020 00:00 || Comments || Link || E-Mail|| [6461 views] Top|| File under:
Europe
Finnish Police Bust Huge Sex Trafficking Ring Led by Migrants
[Breitbart] Police in Finland have busted a sex trafficking ring led by migrants that operated in at least twelve major cities and trafficked women from Romania, forcing them to work as prostitutes.

Investigators arrested five men and one woman in Finland this week in connection to the sex trafficking network and another man has been held in custody in Romania. Several hundred thousand euros have also been seized as part of the operation and police are investigating possible money laundering operations as well.

According to a report from Finnish broadcaster Yle, the network operated in Helsinki, Turku, Espoo, Tampere, Oulu, and many other major cities across the country.

The victims are all said to ber Romanian citizens lured to Finland by fake job offers, although the broadcaster claims some of the victims knew what sort of work they would be engaging in when they reached Finland.
Posted by: Besoeker || 10/12/2020 00:59 || Comments || Link || E-Mail|| [6470 views] Top|| File under: Human Trafficking
No scientific evidence to support death penalty: Ambassador Androulla
[DAILYTIMES.PK] European Union
...the successor to the Holy Roman Empire, only without the Hapsburgs and the nifty uniforms and the dancing...
(EU) Ambassador Androulla Kaminara said the European Union (EU) had a principled position against the death penalty

in all the circumstances and for all the cases that it was unnecessary.Addressing an event on the eve of world day against the death penalty, she said, "There is no valid scientific evidence to support that the death penalty deters crime more effectively than other punishments. Instead, it is the certainty of being caught and punished that serves as a deterrent and of course actions to prevent such crimes from happening in the first place.

The EU ambassador said,"The call for the death penalty might come from an impulse in reaction to a horrific crime. But as a society, we need to reflect deeper on what justice really means and what needs to be done for such crimes not to happen again. The performance that premiered today invites us to enter this discussion."
"No scientific evidence?

You got a dead guy (man or woman) murdered with malice aforethought. What do you do with the murderer with malice aforethought? You can toss him/her/it in jug and feed him/her/it until he/she/it dies of old age, or you can put the mentally deformed thing out of its misery and protect society at large.

If it's being fed for the rest of its life, there's always the possibility that it can be sprung. Its cronies might bust it out; see lotsa ISIS murderers. Shopped judges might overcome its conviction; see Omar Saeed Sheikh. It might be released on "humanitarian" grounds -- say it got sick or something. Always there is the possibility that some lily-livered scum sucker will "feel sorry" the the nasty thing, forgetting the victim and its suffering because they're dead and out of the way, while the murderer ages and pokes his lower lip out and claims to have Found Jee-zus! Praise the Lord! And then there are the possibilities of politicians defining a "life" sentence as 20 or 25 years, with time off for good behavior.

The most succinct and convincing argument in favor of the death penalty is that it cuts recidivism to zero. You can be sure they'll never, ever do it again.

We don't have to be cruel about it. If you've ever seen a dog put down, you've seen them peacefully go to sleep, then stop breathing and their hearts stop. A bullet to the back of the head is probably quicker, but it is messier. Hanging is chancier; Blackjack Ketchum's head popped right off his body 130 years ago, which I'll betcha was pretty spectacular. If the drop's not figured right there's a chance the killer's going to dangle and dance. Gas is probably just as quick and painless as putting a dog down; lab animals are given carbon monoxide. The guillotine was originally designed to be quick and painless. The problem with putting murderers down isn't pain, but fright as they're walking that last mile.

That and endless appeals. Is it really "justice" to put a murderer down thirty or forty years after the event? I'd call it unjust to the rest of us.



Posted by: Fred || 10/12/2020 00:00 || Comments || Link || E-Mail|| [6468 views] Top|| File under:
India-Pakistan
Okara teen girl raped by uncle dies during abortion
[DAILYTIMES.PK] A 14-year-old girl died during an operation after she went through an child sacrifice abortion on Saturday as her uncle kept raping her for a long period of time, resulting in pregnancy in Okara.

The latest horrific story surfaced just days after the rape and murder of two and-a-half-year-old Zainab in Charsadda as the country is still shocked after the unresolved horrendous motorway gang-rape case with the main accused still

on the lam

.

Fourteen-year-old Uzma was living with her maternal aunt after her parents separated amid domestic quarrels. But the poor girl did not know that the new home would prove to be a hell for her.

According to details, Uzma went through this tragic life at Chak No 5.4/L located near Okara city. The unending sexual assaults meant that she became pregnant. But when the culprit, Ghulam Anwar, and his wife Sajida Bibi came to know about it, they opted for child sacrifice abortion, a process leading to her worsening condition.

Later, they took her out of the village for an operation where she lost her life due to the multiple complications. She was a six-month pregnant at the time of the child sacrifice abortion.

However,


if you can't be a good example, then you'll just have to be a horrible warning...


police have arrested Ghulam Anwar and Sajida. By the time this report was filed, it is expected that the accused would face rape and murder charges in the case.

Talking about the issue, the locals confirmed the reports that her uncle had been raping her over a long period.
Posted by: Fred || 10/12/2020 00:00 || Comments || Link || E-Mail|| [6467 views] Top|| File under:
Delhi: Mohammad Afroz, Mohammad Raj and 3 others murder 18-year-old Rahul over love affair with a Muslim girl
[OpIndia] An 18-year-old boy named Rahul was beaten to death in Delhi's Adarsh Nagar by Mohammad Afroz, Mohammad Raj and three others over an alleged love affair with a Muslim girl.

According to the reports, the Muslim girl's family, particularly her brother, were opposed to their inter-religious affair. Enraged over their relationship, the girl's brother, along with his friends, accosted Rahul in Adarsh Nagar in Delhi and brutally assaulted him, leaving him mortally injured.


Clearly they mistook their location for somewhere in Pakistan, where Muslims are entitled to do such things.

An injured Rahul was rushed to a nearby hospital where he succumbed to his injuries. The autopsy report of the young man read that he had sustained multiple internal injuries in his abdomen. Following Rahul's death, the police swung into action, registering a case against the 5 accused on the charges of murder. Three of the 5 accused are minor. Heavy police force have been deployed in the area following the incident which has created an atmosphere of tension and fear among the residents.

Talking to OpIndia, a police official from Adarsh Nagar police station stated that the boy was beaten up by the 5 accused because they were opposed to his relationship with the sister of one of them. All the five have been arrested and booked under the charges of murder, he said.

Rahul Rajput lived with his relatives in Moolchand Colony of Adarsh Nagar. He was romantically involved from the last 5 months with a 16-year-old Muslim girl from Jahangirpuri. However, when the girl's family and brother came to know about their affair, they opposed it. The girl's brother strongly objected to the duo meeting and talking with each other. Reportedly, a scuffle had broken out between the girl's brother and Rahul in the past as well when the former was beaten up by the girl's lover.

The 18-year-old Rahul was a second-year journalism student. Privately, he also gave coaching for the English language to the children. As per a report published in Amar Ujala, on Wednesday evening, Rahul's uncle's son Golu got a call from an unknown number asking to send Rahul to their home for tutoring their son on English. As Rahul set out from his house, he was accosted by a group of 5 belligerent individuals, who started raining blows on him on Gali Nanda Road. The entire incident was captured on a CCTV camera installed in the lane. After the brutal assault, Rahul somehow managed to crawl back to his home.

ANKIT SAXENA MURDER
The incident with Rahul is an eerie reminder of the fate that befell upon another unfortunate young man, Ankit Saxena, who was killed by her Muslim girlfriend's family because they did not approve their relationship. Ankit was stabbed to death by the family members of his girlfriend Shehzadi on February 1, 2018.

Eyewitness accounts suggested that Shehzadi's mother wore a helmet and rode her scooter to the traffic intersection where they knew Ankit was present. She then rammed her scooter into Ankit's vehicle so that Ankit would be forced to step out to help. As she was wearing a helmet, Ankit could not identify her and stepped out to help.

The woman then confronted Ankit and soon she was joined by her other family members. They all began to heckle and abuse Ankit blaming him that he had influenced Shehzadi to leave the house. When Ankit bent down to help his mother get up, the girl's uncle and brother then caught him by his hair and pulled him up. At that moment, while the two of them held Ankit's arms from behind, the girl's father had slit his throat using his butchering knife
Posted by: Mr Obvious || 10/12/2020 00:00 || Comments || Link || E-Mail|| [6462 views] Top|| File under:
International-UN-NGOs
WHO backflips on virus stance by condemning lockdowns
[NEWS.AU] The World Health Organisation


...Kind of like the Center for Disease Control only run by the UN, with about the results you'd expectt...


has backflipped on its original COVID-19 stance after calling for world leaders to stop locking down their countries and economies.Dr. David Nabarro from the WHO appealed to world leaders yesterday, telling them to stop "using lockdowns as your primary control method" of the coronavirus (aka COVID19 or Chinese Plague)

...the twenty first century equivalent of bubonic plague, only instead of killing off a third of the population of Europe it kills 3.4 percent of those who notice they have it. It seems to be fond of the elderly, especially Iranian politicians and holy men...
He also claimed that the only thing lockdowns achieved was poverty — with no mention of the potential lives saved.

"Lockdowns just have one consequence that you must never ever belittle, and that is making poor people an awful lot poorer," he said.

"We in the World Health Organisation do not advocate lockdowns as the primary means of control of this virus," Dr Nabarro told The Spectator.

"The only time we believe a lockdown is justified is to buy you time to reorganise, regroup, rebalance your resources, protect your health workers who are exhausted, but by and large, we'd rather not do it."

Dr Nabarro's main criticism of lockdowns involved the global impact, explaining how poorer economies that had been indirectly affected.

"Just look at what's happened to the tourism industry in the Caribbean, for example, or in the Pacific because people aren't taking their holidays," he said.

"Look what's happened to smallholder farmers all over the world. ... Look what's happening to poverty levels. It seems that we may well have a doubling of world poverty by next year. We may well have at least a doubling of child malnutrition."

Melbourne's lockdown has been hailed as one of the strictest and longest in the world. In Spain's lockdown in March, people weren't allowed to leave the house unless it was to walk their pet. In China, authorities welded doors shut to stop people from leaving their homes. The WHO thinks these steps were largely unnecessary.

Instead, Dr Nabarro is advocating for a new approach to containing the virus.

"And so, we really do appeal to all world leaders: stop using lockdown as your primary control method. Develop better systems for doing it. Work together and learn from each other."




Posted by: Fred || 10/12/2020 00:00 || Comments || Link || E-Mail|| [6471 views] Top|| File under:
Syria-Lebanon-Iran
At least 3 killed as gas explosion flattens building near marketplace in Iran
[RT] An explosion from a gas leak has brought down a two-story residential building close to a packed marketplace in the city of Ahvaz in southwestern Iran.

Ebrahim Ghanbari, the head of the local fire department, told Iranian media that rescue teams were looking for survivors under the rubble.

So far, three people have been confirmed dead, and six were injured.



Ghanbari said that residents, as well as merchants and shoppers at the market, were among the victims.

A gas leak triggered an explosion followed by a large fire inside a clinic in Tehran in June, killing 19 people and injuring 14.


[Another day, another fire/explosion in Iran.]
Posted by: Clem || 10/12/2020 00:00 || Comments || Link || E-Mail|| [6467 views] Top|| File under:
Who's in the News
44
[untagged]
6
Antifa/BLM
5
Commies
5
Sublime Porte
4
Taliban
3
Human Trafficking
3
Govt of Pakistain Proxies
2
Narcos
2
Govt of Pakistan
2
Moslem Colonists
2
Islamic State
2
Govt of Iran
1
TTP
1
al-Qaeda
1
al-Qaeda in North Africa
1
Boko Haram (ISIS)
1
Govt of Syria
1
Hamas
1
Houthis
1
Tin Hat Dictators, Presidents for Life,
Bookmark
E-Mail Me
The Classics
The O Club
Rantburg Store
The Bloids
The Never-ending Story
Thugburg
Gulf War I
The Way We Were
Bio
Merry-Go-Blog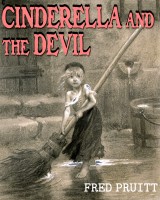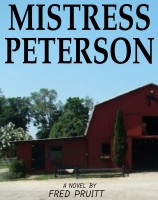 On Sale now!


A multi-volume chronology and reference guide set detailing three years of the Mexican Drug War between 2010 and 2012.

Rantburg.com and borderlandbeat.com correspondent and author Chris Covert presents his first non-fiction work detailing the drug and gang related violence in Mexico.

Chris gives us Mexican press dispatches of drug and gang war violence over three years, presented in a multi volume set intended to chronicle the death, violence and mayhem which has dominated Mexico for six years.
Click here for more information


Meet the Mods
In no particular order...


Steve White
Seafarious
Pappy
lotp
Scooter McGruder
john frum
tu3031
badanov
sherry
ryuge
GolfBravoUSMC
Bright Pebbles
trailing wife
Gloria
Fred
Besoeker
Glenmore
Frank G
3dc
Skidmark
Alaska Paul



Better than the average link...



Rantburg was assembled from recycled algorithms in the United States of America. No trees were destroyed in the production of this weblog. We did hurt some, though. Sorry.
34.239.170.169

Help keep the Burg running! Paypal: