-Lurid Crime Tales-
Ohio Boy, 4, Dies In His Mother's Arms After Gunman Invades Home In 'targeted Attack'
[knewz] According to the Pittsburgh Post-Gazette, police said the shooting occurred around 2 a.m. Monday at a home in Struthers, Ohio. According to witness statements, a "young, light-skinned, Black male" walked into the home and opened fire.

None of the people in the home knew the suspected gunman.

Struthers Police Chief Tim Roddy said Rowan Sweeney died "tragically" in his mother's arms.


If only the family had explained that "Dems are teh real racists!" maybe the shooter would have seen reason and become their cool black friend, right "conservatives" and Republican consultant class?




Update at 10:10 a.m. ET: The updated article has a photo of the accused killer, a Mr. Kimonie Bryant, 24, (or Kimonie Devante Bryant when his mother is unhappy with him), who surrendered to US Marshalls. He is indeed Black, but not particularly light skinned. It was, apparently, a targetted attack.
Posted by: charger || 09/24/2020 00:00 || Comments || Link || E-Mail|| [6462 views] Top|| File under:
Man, 77, sucker-punched by stranger on Manhattan street, leaving him with fractured skull
[NYDAILYNEWS] A 77-year-old man suffered a fractured skull when a stranger stormed up and punched him in the face in a random unprovoked attack in Manhattan's Flatiron District, officials said Tuesday.

The victim was walking down Park Ave. South when the attacker ran up and slugged him in the face near E. 23rd St. about 11 a.m. Monday, cops said.

The victim fell back from the punch, hitting his head on the concrete, officials said.

First responders rushed him to Mount Sinai Morningside with serious injuries including a fractured skull.

The assailant ran off and has not been caught.

Cops were reviewing footage from several surveillance cameras as they try to identify the culprit.
Posted by: Fred || 09/24/2020 00:00 || Comments || Link || E-Mail|| [6463 views] Top|| File under:
North Carolina man charged with more than 300 sex crimes against children
[FoxNews] A North Carolina man is being held on $20 million bond after being charged with more than 300 sex crimes involving children.

Joshuah Bradshaw, a 30-year-old from Raeford, was taken into custody by the FBI last week in Mississippi, according to the Hoke County Sheriff's Office. He is facing a total of 332 charges, including 144 counts each of second- and third-degree sexual exploitation of a Minor and 12 counts of taking indecent liberties with children, police say.


So, crossing state lines? Feds will keep him


Sheriff Hubert Peterkin told the newspaper that the alleged assaults began in February and the youngest alleged victim was 5 years old.

Authorities say they launched their investigation after responding to a call about an alleged juvenile sexual assault on Aug. 7.


Posted by: Skidmark || 09/24/2020 00:00 || Comments || Link || E-Mail|| [6465 views] Top|| File under:
'Prolific sextortionist' in Georgia gets 40 years in prison for harming 150 girls
[FoxNews] A Georgia man has been sentenced to 40 years in prison for coercing more than 100 girls to send him sexually explicit photos and videos.

Benjamin Jenkins, 25, also faces a lifetime of supervision after his eventual release, according to the U.S. Justice Department, which described him as a "prolific sextornist" in announcing Tuesday's sentence.

Jenkins was convicted in January of nine counts of producing child pornography and three counts of distributing child pornography, but the press release said Jenkins persuaded as many as 150 girls to send him sexually suggestive images of themselves.

Jenkins contacted girls between 13 and 16 years old using different aliases and profiles beginning in 2015, it said. He would get some images, then extort the girls into sending him more by threatening to share them online or with their families, prosecutors said.
Posted by: Skidmark || 09/24/2020 00:00 || Comments || Link || E-Mail|| [6467 views] Top|| File under:
-Obits-
Man Dies From Licorice Candy Overdose
It turns out it was more than that, but let's just go with the sensationalist headline!


[Universal Hub (Boston)] - Doctors at Brigham and Women's Hospital and Mass. General report on the death of a local construction worker who spent three weeks eating pretty much just black licorice.

The worker, 54, had not previously reported heart problems, despite being a pack-a-day smoker. He went into ventricular fibrillation and collapsed in a fast-food restaurant and was brought into the emergency room unconscious, according to their report in the New England Journal of Medicine.

Doctors immediately noted his blood potassium level was dangerously low. They tried increasing it and gave him other medicines to help him, but nothing worked, he had suffered "multiorgan failure," remained completely unresponsive and died 32 hours after admission.

Doctors began to suspect licorice after ruling out other possible causes of his potassium deficiency, such as the use of digitalis, a drug used for certain heart conditions, which the man hadn't been taking, various sorts of tumors or even excessive vomiting, which he had not been doing. A talk with his family confirmed the suspicion:


He had a poor diet, consisting primarily of several packages of candy daily; 3 weeks earlier, he had switched the type of candy he was eating ... from eating fruit-flavored soft candy to eating licorice-flavored soft candy that contained glycyrrhizic acid, which is converted to glycyrrhetinic acid after it is consumed.

The acid, found in licorice root, makes the stuff taste slightly less awful than it otherwise would, but can cause heart-rhythm problems and disrupt a person's body chemistry if consumed to excess, in part by interrupting the body's regulation of potassium levels.

The doctors wrote that the effects of excessive licorice consumption are not permanent - assuming it doesn't kill you first - although it can take a week or two for the body to eliminate harmful amounts of it.


Think I'm sticking to ice cream.



Posted by: Raj || 09/24/2020 10:13 || Comments || Link || E-Mail|| [6470 views] Top|| File under:
-Short Attention Span Theater-
Prof. Yoram Lass issues apology to Prof. Alan Dershowitz
[IsraelNationalNews] Former Health Ministry Director Prof. Yoram Lass today apologized to Jewish-American attorney Prof. Alan Dershowitz, for accusing him two weeks ago of "raping a girl."

At the beginning of his program on 103FM radio, Prof. Lass said, "I'd like to apologize to Prof. Dershowitz for my statements regarding him on my program and to retract any allegations I made against him.

"The words were based on my mistake. I am very sorry, I am really very sorry, if he was caused distress," Prof. Lass added.

Prof. Lass' apology came after about a week ago, Dershowitz filed a huge defamation lawsuit against Lass and Radio 103FM for a total of about $1 million.

Dershowitz's lawsuit charges that "the defendants (Professor Lass, together with the CEO, Chief Producer, and Program Editor of the radio station) not only disseminated baseless lies, and not only did they not take any appropriate measures to confirm their veracity prior to or pursuant to the broadcast, they even attempted to lend credibility to their slander (the fabricated accusation that Dershowitz raped young girls together with Jeffrey Epstein) by falsely claiming that Professor Dershowitz admitted these acts and reinforced these clearly worded and viciously libellous claims through repetition to add emphasis."

The lawsuit states that "Professor Lass' remarks are libel of the highest order, because they disparage and humiliate Dershowitz and turn him into a subject of hate, ridicule, and contempt."

Last Thursday, during a conversation with a caller, Lass accused Dershowitz of raping underage girls, tying the veteran jurist to disgraced financier Jeffrey Epstein. Dershowitz had served as Epstein's attorney, but has vigorously denied allegations he was either a close friend of Epstein, or that he was ever visited any of Epstein's residences while young women were present, calling allegations he had relations with young women trafficked by Epstein slanderous and untrue.
Posted by: g(r)omgoru || 09/24/2020 09:09 || Comments || Link || E-Mail|| [6467 views] Top|| File under:
TESLA and Cars hacked down.
[Twitter]
other auto companies, Chinese wan-ta-be electrics, CCP, just nerds? So many possible perps... One twitter comment said the writer put a generator in the car to get around because the hack wouldn't allow batteries to charge... no idea if that's true or just a nasty post.
Posted by: 3dc || 09/24/2020 00:00 || Comments || Link || E-Mail|| [6462 views] Top|| File under:
-Signs, Portents, and the Weather-
Scientists Baffled by Orcas Ramming Sailboats, Grabbing Rudders
[OldSaltBlog] Despite being dubbed killer whales, orcas in the wild have a long history of not attacking humans and rarely attacking boats.

But, something very strange has been happening recently off the coast of Spain and Portugal. Pods of orcas have been reported to be ramming sailboats and often grabbing their rudders. The encounters have been reported from Gibraltar to Galacia and have caused significant damage, most often to the boat's steering. Scientists are at a loss to explain the behavior.

The Guardian reports that in the last two months, from southern to northern Spain, sailors have sent distress calls after worrying encounters. Two boats lost part of their rudders, at least one crew member suffered bruising from the impact of the ramming, and several boats sustained serious damage.

The latest incident occurred on Friday afternoon just off A Coruña, on the northern coast of Spain. Halcyon Yachts was taking a 36ft boat to the UK when an orca rammed its stern at least 15 times, according to Pete Green, the company's managing director. The boat lost steering and was towed into port to assess damage.

Around the same time there were radio warnings of orca sightings 70 miles south, at Vigo, near the site of at least two recent collisions. On 30 August, a French-flagged vessel radioed the coastguard to say it was "under attack" from killer whales. Later that day, a Spanish naval yacht, Mirfak, lost part of its rudder after an encounter with orcas under the stern.

On 29 July, off Cape Trafalgar, Victoria Morris was crewing a 46ft delivery boat that was surrounded by nine orcas. The cetaceans rammed the hull for over an hour, spinning the boat 180 degrees, disabling the engine, and breaking the rudder, as they communicated with loud whistling. The boat was towed to the nearby town of Barbate, she said. When the boat was inspected, they discovered that the keel was covered in bite marks and two-thirds of the rudder was torn off.

Earlier that week, another boat in the area reported a 50-minute encounter; the skipper said the force of the ramming "nearly dislocated the helmsman's shoulder".

Posted by: 3dc || 09/24/2020 01:47 || Comments || Link || E-Mail|| [6466 views] Top|| File under:
Belgium becomes red on European coronavirus map
[The Brussels Times] Belgium has turned red on the coronavirus map of the European Centre for Disease Prevention and Control (ECDC), meaning over 120 new coronavirus infections per 100,000 inhabitants were recorded in the last two weeks.


(Chart in link...China at the low end...go figure.)


The updated map colours the entire territory of Belgium red, after the Brussels-Capital Region already received the red colour last week, while the rest of the country became dark orange. Other European countries, such as Spain and France, already turned red after previous changes.

This darker colour is in line with national health institute Sciensano's figures, which show a rise in infections, hospitalisations and deaths since the start of September.

On 25 July, Belgium turned light orange on the ECDC map for the first time, due to an increase in the number of coronavirus infections. Until then, the country was yellow, indicating fewer than 20 confirmed new infections per 100,000 inhabitants in two weeks.

In early August, Flanders turned dark orange for the first time, followed by first Brussels and then Wallonia by 20 August, meaning that between 60 and 120 new cases were being confirmed per 100,000 inhabitants across the whole territory. Not long after, the Brussels-Capital Region turned red.

At the start of September, after a steady decrease in the number of infections, the entire country was coloured light orange, before it once again turned darker on 18 September.

And this from Belgium's PM today
Posted by: Clem || 09/24/2020 00:00 || Comments || Link || E-Mail|| [6477 views] Top|| File under:
-Land of the Free
Candidate Rench arrested at downtown Moscow, Idaho event
[DNews] A "psalm sing" attended by more than 150 people Wednesday in the Moscow City Hall parking lot led to three arrests, including that of Latah County commission candidate Gabriel Rench.

Rench, a Moscow Republican running against incumbent Moscow Democrat Tom Lamar in November's election, was one of five people cited by Moscow police for suspicion of being in violation of Moscow's mask/social distancing order, according to Moscow Police Chief James Fry.

Of the five cited, two also were arrested for suspicion of resisting or obstructing an officer. The fifth, Rench, was arrested but not charged with allegedly refusing to identify himself to police, according to Fry.

Fry said the officer who arrested Rench knew who he was but that Rench refused to provide his identification after the officer requested it.

Fry said none of the five cited were wearing masks or social distancing.

The five mask order citations were the first given by Moscow police, Fry said. The mask order took effect in early July and states face coverings must be worn in indoor and outdoor public settings where 6-foot social distancing cannot be maintained with nonhousehold members.

Moscow Police Chief James Fry said officers preach community policing, "but at some point in time you have to enforce."

Those who violate the order are subject to a misdemeanor, which carries a maximum punishment of six months in jail and a $1,000 fine.

He said the department has been "very lenient" on enforcing the order and officers have tried to work with every group to prevent incidents like Wednesday's from happening.

The event was promoted on Christ Church's Facebook page as a "flash psalm sing." It started at 4:45 p.m. and most people had left within 30 minutes of it starting.

Ben Zornes, a Christ Church pastor and organizer of the event, said the church hosts psalm, or hymn, events about once a month at places like Friendship Square, East City Park or at a house. He said Wednesday's psalm sing was also a fitting way to show that residents want a return to normalcy in the face of COVID-19.

Ben Zornes, a Christ Church pastor and organizer of the event: "We wanted to make a statement we're ready to head back to normal. ... We were just singing songs."

He said it is time to start pushing back against "largely groundless" laws — referencing the mask order — that are being passed and enforced without giving heed to what residents want.

The Moscow City Council extended the mask order to Jan. 5 at Monday's council meeting.

About 40 people stood outside before and during the council meeting with signs protesting the order. Several people voiced their opposition to the council during the meeting when public comment was allowed and many voiced support and opposition to the order in emails to the mayor and council.

City crews painted colorful circles in the city hall parking lot that event attendees could stand on to maintain proper social distancing Wednesday. Fry said the city knew about the event, which prompted the social distancing dots on the pavement, and that it would potentially include people without masks.

The vast majority of the attendees — the majority of which Zornes said were Christ Church members — did not wear masks and most did not social distance. The group sang a few hymns and concluded with a doxology.

Christ Church Pastor Doug Wilson warned attendees at the start of the event that they could be cited by police for not wearing a mask or social distancing.

Zornes said police officers acted calmly and made it clear they were going to enforce the face mask order with arrests, saying officers flexed their muscles.

He said he does not think arrests should have been made because of the attendees' First Amendment rights.

"We were just singing songs," Zornes said.

He said many residents are working to get a referendum in order to overturn the mask order.
Posted by: 746 || 09/24/2020 04:12 || Comments || Link || E-Mail|| [6463 views] Top|| File under:
Europe
Russian warship collides with Danish vessel
[ALMASDARNEWS] The Danish army announced that a Russian frigate had collided with a civilian ship in the strait between Denmark and Sweden.

The Danish army said in a tweet: "The civilian ship Ice Rose and a Russian frigate collided in the southern part of Oresund."

They explained that a patrol ship of the Danish armed forces and a Swedish tugboat arrived at the scene of the accident, and Ice Rose is being monitored to ensure its safety.
Russian Navy Corvette Collides with Refrigerated Ship in Fog Near Entrance to Baltic Sea



The Danish Ministry of Defense has confirmed that the Russian Navy corvette, Kazanets, collided with the refrigerated cargo vessel, Ice Rose, in dense fog, near the Øresund Bridge, which spans the entrance to the Baltic.

The Russian ship, a Parchim-class corvette, is reported to have been operating with this AIS turned off. The corvette is said to have suffered a hull breach above the waterline and to have proceeded under its own power toward the Baltiysk Naval Base, Kaliningrad Region, Russia.

The merchant ship, Ice Rose, is reported to have suffered significant damage and is anchored south of the Øresund Bridge awaiting a determination of seaworthiness. Ice Rose is a 14567 DWT ship carrying refrigerated containers. The ship is owned by Maestro Ship Management.

Posted by: Fred || 09/24/2020 00:00 || Comments || Link || E-Mail|| [6460 views] Top|| File under:
Home Front: Politix
Alaska's Sen. Murkowski says she can't rule out voting for Trump's Supreme Court pick
[Alaska Public Media) If Democrats were counting on Lisa Murkowski to vote against President Trump's next nominee to the Supreme Court, they should think again.

Sen. Murkowski said Tuesday she could not rule out that she would vote to confirm a Trump nominee if the Judiciary Committee approves one before the November election.

"I know everybody wants to ask the question, 'will you confirm the nominee?'" she said outside the Capitol, as her Republican colleagues were gathering for their weekly policy lunch. "We don't have a nominee yet. You and I don't know who that is. And so I can't confirm whether or not I can confirm a nominee when I don't know who the nominee is."

Sen. Mitt Romney took a similar position Tuesday, so it looks nearly impossible for Democrats to block Trump from seating his third Supreme Court justice.

Murkowski told Alaska Public Media last week, just before Justice Ruth Bader Ginsburg died, that she wanted to stick to the precedent set in 2016, when Senate Majority Leader Mitch McConnell refused to consider President Barack Obama's nominee because it was too close to an election.

"And so I would not vote to confirm a Supreme Court nominee," she said Friday.
Posted by: Besoeker || 09/24/2020 08:20 || Comments || Link || E-Mail|| [6471 views] Top|| File under:
Israel-Palestine-Jordan
Coronavirus in Israel: 6,808 new cases, 12.9% of tests returned positive result
[JPost] - There were 6,808 new coronavirus cases in Israel on Wednesday, the Health Ministry announced on Thursday morning.

Some 12.9% of all those test returned a positive result., up from 11.7% on Wednesday.The death toll stands at 1,325, an increase of seven people.


That means 8 - 10% infected


There are currently 657 people in serious condition, with 161 on ventilators.

The numbers come as Israel's government voted to bring in stricter regulations beginning Friday as it attempts to curb the spread of the disease.
Posted by: g(r)omgoru || 09/24/2020 07:16 || Comments || Link || E-Mail|| [6472 views] Top|| File under:
Who's in the News
53
[untagged]
9
Antifa/BLM
3
Sublime Porte
3
Commies
2
Arab Spring
1
Govt of Iran
1
Govt of Sudan
1
Human Trafficking
1
al-Nusra
1
Muslim Brotherhood
1
Narcos
1
PLO
1
Moslem Colonists
Bookmark
E-Mail Me
The Classics
The O Club
Rantburg Store
The Bloids
The Never-ending Story
Thugburg
Gulf War I
The Way We Were
Bio
Merry-Go-Blog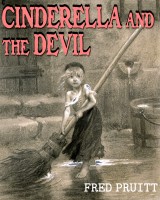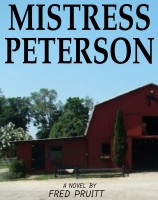 On Sale now!


A multi-volume chronology and reference guide set detailing three years of the Mexican Drug War between 2010 and 2012.

Rantburg.com and borderlandbeat.com correspondent and author Chris Covert presents his first non-fiction work detailing the drug and gang related violence in Mexico.

Chris gives us Mexican press dispatches of drug and gang war violence over three years, presented in a multi volume set intended to chronicle the death, violence and mayhem which has dominated Mexico for six years.
Click here for more information


Meet the Mods
In no particular order...


Steve White
Seafarious
Pappy
lotp
Scooter McGruder
john frum
tu3031
badanov
sherry
ryuge
GolfBravoUSMC
Bright Pebbles
trailing wife
Gloria
Fred
Besoeker
Glenmore
Frank G
3dc
Skidmark
Alaska Paul



Better than the average link...



Rantburg was assembled from recycled algorithms in the United States of America. No trees were destroyed in the production of this weblog. We did hurt some, though. Sorry.
3.236.222.124

Help keep the Burg running! Paypal: