-Lurid Crime Tales-
US government executes killer obsessed with witchcraft
[10 News] The U.S. government has executed a former soldier who said an obsession with witchcraft led him to kill a Georgia nurse he believed had put a spell on him.

William Emmett LeCroy is the sixth federal inmate put to death this year at the U.S. prison in Terre Haute. Before that, there had been a 17-year hiatus without any federal executions.

Lawyers had asked President Donald Trump in a petition to commute LeCroy's sentence for killing Joann Lee Tiesler in 2001.

They said LeCroy's brother was killed during a routine traffic stop in 2010 and that another son's death would devastate the LeCroy family.

U.S. Department of Justice Spokeswoman Kerri Kupec issued the following statement following the execution:


Today, William Emmett LeCroy Jr., 50, was executed at U.S. Penitentiary Terre Haute in accordance with the capital sentence recommended by a federal jury and imposed by the U.S. District Court for the Northern District of Georgia in 2004. LeCroy was pronounced dead at 9:06 p.m. EDT.

In October 2001, LeCroy robbed, raped and murdered Joann Lee Tiesler, a 30-year-old nurse. LeCroy had previously served 10 years in federal and state prison for, among other crimes, aggravated assault, burglary, child molestation, and statutory rape. After his release to supervised probation, LeCroy began planning to flee the country. In furtherance of that plan, LeCroy broke into Tiesler's home in Gilmer County, Georgia. Once she returned, LeCroy attacked her with a shotgun, bound her hands behind her back with cable ties, strangled her with an electrical cord, and raped and sodomized her at the foot of her bed. He then slashed her throat with a knife and repeatedly stabbed her in the back. After murdering her, LeCroy stole her vehicle and drove to the Canadian border, where he was arrested. In March 2004, a federal jury found LeCroy guilty of carjacking resulting in death and unanimously recommended a sentence of death, which the district court imposed. His conviction and sentence were affirmed on appeal, and his requests for collateral relief were rejected by every court that considered them.

Nearly 19 years after brutally ending the life of Joann Lee Tiesler, William Emmett LeCroy finally has faced the justice he deserved. Family members and loved ones of Tiesler, including her father and her fiancé, witnessed the execution.
Posted by: Frank G || 09/23/2020 07:01 || Comments || Link || E-Mail|| [6471 views] Top|| File under:
Man suspected of derailing NYC subway train held on $50K bail
[NYPOST] The man suspected of derailing a Manhattan subway train was held in lieu of $50,000 cash bail at his arraignment in Manhattan Criminal Court Monday night. Judge Paul Mcdonnell set the bail on Demetrius Harvard, 30, who is accused of tossing metal construction debris onto the tracks at West 14th Street and Eighth Avenue as an uptown A-train pulled into the station Sunday morning.

The train derailed, injuring three passengers and "causing multiple areas of damage," according to a criminal complaint against Harvard charging him with assault, criminal tampering, reckless endangerment, criminal mischief, and unlawful interference with a railroad train.

Harvard, who was released without bail on a prior case from early September, was "smiling" as the A-train derailed, according to his criminal complaint.

The complaint also noted that the damage caused by the derailment would "cost significantly more than $1,500 to remedy," according to an estimate from MTA Chief Track Officer Terry Rumph.

The track's third rail, station support columns and the A-train front car were all banged up, the court document says.

Posted by: Fred || 09/23/2020 00:00 || Comments || Link || E-Mail|| [6465 views] Top|| File under:
-Short Attention Span Theater-
Gucci is selling denim overalls with grass 'stain effect' for $1,400
[NYPOST] Luxury brand Gucci is selling strategically stained denim overalls for a whopping $1,400 — perfect for poseurs who want to look rugged but are really just rich."This denim overall is crafted from organic cotton and specifically treated for a stained-like, distressed effect," reads the description of the dirty dungarees, which debuted on the runway as part of a grunge-inspired collection back in January and are now available in stores and online.

And even though the splotchy streaks probably aren't real grass stains, the brand is keen to point out that the piece is being made with our good green earth in mind.

"It is produced through cultivation and manufacturing processes that don't involve harmful chemicals, pesticides or artificial fertilizers," a description on Gucci.com reads.

But real farmers think these fancy pants should be put out to pasture.

"For [that much money], I'm thinking, 'What's the equivalent of that in second-cut hay bales?' That's the currency I'm most interested in," farmer Lauren Gitlin, 40, told The Post.

Although the former New Yorker, who runs Vermont dairy farm Villa Villekulla, said her biggest sartorial splurge was a pair of insulated Carhartt overalls (which start at about $70), she'd know just what to do with the Gucci set.




Posted by: Fred || 09/23/2020 00:00 || Comments || Link || E-Mail|| [6465 views] Top|| File under:
-Signs, Portents, and the Weather-
Protests led to spike in coronavirus infection - report
[JPost] - There was a spike in coronavirus cases in at least eight cities following the George Floyd protests, a report published last month by three American researchers has found.

"Relationship of George Floyd protests to increases in COVID-19 cases using event study methodology," was released in the Journal of Public Health and showed that Atlanta, Houston, Jacksonville, Miami, New Orleans, Orlando, Phoenix and Seattle had positive abnormal returns in the three weeks after the first day of protests.

...These US scientists used "event study methodology" to determine the abnormal growth rate that can directly be attributed to the George Floyd protests, taking an estimation period of 30 days — the days after the stay-at-home order was rescinded or expired.

Researchers looked at two parameters: the estimated period for infection growth rate and the five-day abnormal infection growth rate.

Data for each parameter were readily available on the Google search engine by entering the name of the city and the parameters studied, they said. All of the cities had reopened for at least 30 days before the protests so as to account for an increase in infections due to reopening. Also, each had documented protests in the tens of thousands.

"Comparing the actual growth rate of infections to the expected growth rate that was comprised of the 30-day estimation period that happened after there were no stay-at-home order in place, it was found that Atlanta, Miami, Orlando, Jacksonville, Phoenix and Houston have significant abnormal returns, whereas Seattle and New Orleans have positive but insignificant returns," the researchers wrote.

Seattle and New Orleans were two cities in the data set that had previously been designated as hotspots.

"These cities may have benefited from some degree of herd immunity or social awareness of the serious consequences from this viral infection," the report said.
And since we know that there is no herd immunity (unless one is a Swedish Chief)
https://www.cell.com/immunity/pdf/S1074-7613(20)30312-5.pdf
It must be the social awareness
Posted by: g(r)omgoru || 09/23/2020 08:32 || Comments || Link || E-Mail|| [6479 views] Top|| File under:
Caribbean-Latin America
Maduro prepares for conflict in Venezuela
[ALMASDARNEWS] Venezuela

...a country in Central America that sits on an enormous pool of oil. Formerly the most prospereous country in the region, it became infested with Commies sniffing almost unlimited wealth. It turned out the wealth wasn't unlimited, the economy collapsed under the clownish Hugo Chavez, the murder rate exceeded places like Honduras and El Salvador. A significant proportion of the populace refugeed to Colombia and points south...
's President Nicolás Maduro
...Commie el presidente para la vida of Venezuela, successor to Hugo Chavez. Nick is his country's attempt at producing a Muammar Qadaffy, except that even though his country's sitting on an enormous puddle of oil, he can't manage to get it out of the ground. Unlike Qadaffy and Hugo Chavez, he's not dead yet...
has met with the military high command on Monday and announced that all intelligence, counter-intelligence and the special command center for the "protection of the president and miraflores" have been activated.

The move comes one day after the US State Department has introduced new sanctions against Nicolas Maduro, following Venezuela's violations of the arms embargo with the Islamic Theocratic Republic of Iran.

Venezuela conducted several military games within the last months, due to increased tensions with the United States.

Last May, Venezuelan forces and intelligence dismantled a coup attempt led by two-American private contractors. The US denied any involvement in the armed invasion.
Posted by: Fred || 09/23/2020 00:00 || Comments || Link || E-Mail|| [6466 views] Top|| File under: Commies
China-Japan-Koreas
Dramatic moment massive tidal wave sweeps away vehicles as gushing river water swallows a road in China
[Daily Mail, where America gets its news] Viral footage shows the massive tidal wave rushing onto the busy road near the Qiantang River in eastern Chinese city Hangzhou on Sunday, swallowing a queue of cars within seconds

The tidal bores occurring in Hangzhou's Qiantang River is said to be the largest of their kind in the world, with tides reaching up to 30 feet and going as fast as 40 km/h (about 25 mph), according to reports.

Tidal bores can be seen in several locations around the world, including the Britain's longest river, the Severn, but the Qiantang bore is the largest. The river has attracted hundreds of thousands of tide-watchers every autumn, hoping to get a glimpse of the dramatic scene.

Seven vehicles were damaged during the incident, reported Chinese media, citing the local traffic police. No injuries or casualties were recorded.

Chinese weather authorities today have warned visitors who are planning to watch the tidal bores, saying they could be the largest ones in the past three years.

In August 2013, the tidal bore turned out stronger than expected due to Typhoon Trami, reaching more than twice its usual height as it broke on the flood barrier, sweeping it and injuring numerous spectators.
Posted by: Skidmark || 09/23/2020 00:00 || Comments || Link || E-Mail|| [6464 views] Top|| File under: Commies
Cyber
Woman Sues Instagram (Owned By Facebook) For Spying On Users Through iPhone Camera
[Lifesite News] The lawsuit claims that Instagram has been able to 'monitor users' most intimate moments,' in the 'privacy of their own homes'.

Social media giant Facebook is being sued by a New Jersey resident who claims Instagram is spying on its users with iPhones by accessing the phone's camera without approval, to collect "extremely private and intimate personal data on their users."

"Instagram is constantly accessing users' smartphone camera feature while the app is open and monitors users without permission," claims New Jersey Instagram user Brittany Conditi in her Conditi v. Instagram case.

Conditi filed the lawsuit against Facebook, which owns the photo-sharing app Instagram, in a federal court in San Francisco last Thursday.

The lawsuit claims that Instagram has been able to "monitor users' most intimate moments," in the "privacy of their own homes."

According to a Bloomberg report from last week, the lawsuit against Facebook came about from media reports in July that the popular photo-sharing app was accessing people's phone cameras, even when they were not in use.
Posted by: charger || 09/23/2020 00:00 || Comments || Link || E-Mail|| [6469 views] Top|| File under:
India-Pakistan
Court in Pakistan sentences 2 to death for 2012 factory fire
[DAILYSABAH] Pakistain's deadliest industrial fire, which killed more than 260 garment factory workers in 2012, was a case of arson and not an accident, a court ruled on Tuesday as it sentenced two convicts to death for starting it.The Anti-Terrorism Court found that the men set the factory ablaze because the owners did not give in to their extortion demands and pay them money.

The fire at Ali Enterprise, a multistory unit for readymade garment manufacturing in the southern city of Bloody Karachi


...formerly the capital of Pakistain, now merely its most important port and financial center. It is among the largest cities in the world, with a population of 18 million, most of whom hate each other and many of whom are armed and dangerous...


, sent shockwaves through the country as survivors told of people trapped and killed behind locked factory doors.

A Karachi court found Rehman Bhola and Zubair Chariya guilty of arson and sentenced both to death.

"I am satisfied with the court's verdict as it has awarded them very appropriate sentences," public prosecutor Sajid Mehboob Shiekh told Agence

La Belle France

-Presse (AFP).

Of the eight other people accused in the case, four were found complicit while the other four were acquitted, including the then-provincial minister for industries Rauf Siddiqui, defense counsel Abid Zaman told

news hound

s outside the court.

As many as 400 witnesses gave statements in 171 hearings that spanned eight years.




Posted by: Fred || 09/23/2020 00:00 || Comments || Link || E-Mail|| [6475 views] Top|| File under: Govt of Pakistan
Costco removes popular cheese after Black Lives Matter controversy
[FoxNews] Pimento cheese company's owner compared protest movement to 'terror organization'

Costco has stopped carrying products from a pimento cheese brand owned by a South Carolina mayor who called the Black Lives Matter and Antifa movements "terror organizations."

Brian Henry, the mayor of Pawleys Island and owner of Palmetto Cheese, told the Georgetown Times that the company's products were being pulled "as a matter of normal business" and that the wholesale retailer rotates items in and out regularly.

"We remain optimistic that Palmetto Cheese will be back on the shelves in the not-too-distant future," Henry told the Times.

When reached for comment, a Costco representative declined to comment on the Palmetto Cheese brand.

The Georgetown Times published a photo of a sign in the Myrtle Beach Costco store stating that the products were "discontinued and will not be re-ordered by Costco," adding that the products were being removed from more than 120 Costco locations.

Palmetto faced calls for a boycott from some consumers following Henry's controversial Facebook post, in which he tied the protest movements to the unrelated fatal shooting of a father and daughter following an auto crash. The victims were white, while the accused killer is Black.

The Georgetown chapter of the NAACP called Henry's post "racist" and called for him to resign.

Henry has since deleted his post. He also publicly apologized, The Sun News of Myrtle Beach reported.
Posted by: Skidmark || 09/23/2020 07:01 || Comments || Link || E-Mail|| [6479 views] Top|| File under: Antifa/BLM
Who's in the News
27
[untagged]
7
Antifa/BLM
5
Sublime Porte
3
Tin Hat Dictators, Presidents for Life, & Kleptocrats
3
Arab Spring
2
Govt of Iran Proxies
2
Govt of Iran
2
Commies
1
Moslem Colonists
1
Muslim Brotherhood
1
Narcos
1
Palestinian Authority
1
PFLP
1
Govt of Pakistan
1
Hezbollah
Bookmark
E-Mail Me
The Classics
The O Club
Rantburg Store
The Bloids
The Never-ending Story
Thugburg
Gulf War I
The Way We Were
Bio
Merry-Go-Blog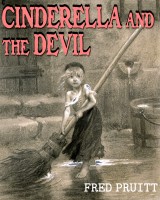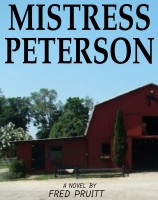 On Sale now!


A multi-volume chronology and reference guide set detailing three years of the Mexican Drug War between 2010 and 2012.

Rantburg.com and borderlandbeat.com correspondent and author Chris Covert presents his first non-fiction work detailing the drug and gang related violence in Mexico.

Chris gives us Mexican press dispatches of drug and gang war violence over three years, presented in a multi volume set intended to chronicle the death, violence and mayhem which has dominated Mexico for six years.
Click here for more information


Meet the Mods
In no particular order...


Steve White
Seafarious
Pappy
lotp
Scooter McGruder
john frum
tu3031
badanov
sherry
ryuge
GolfBravoUSMC
Bright Pebbles
trailing wife
Gloria
Fred
Besoeker
Glenmore
Frank G
3dc
Skidmark
Alaska Paul



Better than the average link...



Rantburg was assembled from recycled algorithms in the United States of America. No trees were destroyed in the production of this weblog. We did hurt some, though. Sorry.
3.80.6.131

Help keep the Burg running! Paypal: