-Short Attention Span Theater-
Man who lost his johnson to blood infection has new one built on his arm
[NYP] A British man whose penis fell off due to a severe blood infection had a new one built — on his arm, where he even got an extra 2 inches, according to a report.

Malcolm MacDonald, 45, a mechanic, suffered a horrific infection in his perineum that turned his fingers, toes and manhood black, The Sun reported.

"I had struggled for years with an infection in my perineum but I had no idea what could happen," the separated dad of two from Thetford, Norfolk, told the outlet.

"When I saw my penis go black I was beside myself. It was like a horror film. I was in a complete panic. I knew deep down it was gone and I was going to lose it," he said.

He said he was "completely gutted" when his penis "just dropped off on to the floor" in 2014 — but his testicles remained intact, according to the outlet.

"Because I had been through the devastation of knowing I was going to lose it, I just picked it up and put it in the bin," MacDonald continued.

"I went to the hospital and they said the best they could do for me was to roll the remaining stump up like a little sausage roll. It was heartbreaking."

MacDonald said he became a recluse and began drinking heavily.
Posted by: Besoeker || 08/01/2020 08:09 || Comments || Link || E-Mail|| [6486 views] Top|| File under:
China-Japan-Koreas
Another Woman Arrested for Stealing Crucial Medical Information on Behalf of the Chinese Communist Party
[Townhall] A 46-year-old California woman who used to live in Ohio has pleaded guilty after stealing pediatric medical research for the Chinese Communist Party.

"Li Chen was a trusted researcher at Nationwide Children's Hospital, conducting cutting-edge U.S. government-funded research," FBI Cincinnati Special Agent in Charge Chris Hoffman released in a statement. "With her guilty plea, she admits that she abused this trust to establish a company in China for her own financial gain. The FBI is committed to working closely with partners such as Nationwide Children's Hospital to protect the innovations that make America a world leader in science and technology."

Chen worked with her husband for a decade to steal the intellectual property. They planned to transfer and sell it in China.

The FBI is investigating thousands of cases of Chinese espionage around the country.
Posted by: Ebberegum Croling1752 || 08/01/2020 05:30 || Comments || Link || E-Mail|| [6470 views] Top|| File under: Commies
China up to something bad!
[Twitter] To ports in Guangdong and Hainan:



To remove small boats from the people:


And boat wrecks:


And the common folk:





Rumors that the Shanghai branch of the party is allied with the PLA and taking over.



Posted by: 3dc || 08/01/2020 00:00 || Comments || Link || E-Mail|| [6473 views] Top|| File under: Commies
Economy
California Supreme Court rules against pension spiking
[American Thinker] Facing an $85 billion state deficit and $83,738 pension liability per household, the California Supreme Court denied public employee rights to engage in "pension spiking."

Unionized public employees in California and 12 other states had been successful over the last four decades in finding ways to artificially inflate total pay as their members approached retirement age in order to spike lifetime monthly pension payments.

The 2019 compensation for the average California public sector miscellaneous employee was $99,000 in pay, plus $32,000 in benefits. Police averaged $129,000 and $52,000 in benefits; while firepersons average $162,000 and $52,000 in benefits. That contrasts with the U.S. Bureau of Labor Statistics calculation that the California private sector average compensation was $61,290 in pay and $12,520 benefits.

Government payments flow into public sector pension plans according to average hours worked and overtime authorized. But public sector unions have made access to overtime a right of senior employees. As a result, the highest paid employees can work enormous amounts of overtime in their final years to push up their pension "pay" basis.

Transparent California reported that 80,500 retired California public employees received a pension of $100,000 pension last year, up 24.5 percent from the prior year.

Unionized public employees in California and 12 other states had been successful over the last four decades in finding ways to artificially inflate their total pay as they approach retirement in order to spike the size of lifetime monthly pension payments.
Posted by: Besoeker || 08/01/2020 11:17 || Comments || Link || E-Mail|| [6477 views] Top|| File under:
Europe
SOCEUR to relocate to Mons, Belgium
[SOF News] The Special Operations Command — Europe (SOCEUR) will move from Stuttgart, Germany to Mons, Belgium according to the Department of Defense. In a series of news releases defense officials outlined the plan to relocate 11,900 service members from Germany to other European nations or back to the United States. SOCEUR will be one of the affected units.

Defense Secretary Mark Esper stated in a press conference that the proposed changes are in line with the National Defense Strategy (NDS). The move will reduce U.S. military personnel in Germany from 36,000 to about 24,000.

The repositioning of troops will begin in a few weeks but it will be a long and expensive process. About 5,600 service members will move out of Germany but stay in Europe. An additional 6,400 will return to the states.

Esper is keen to emphasize that this is not a lessening of our support to NATO as rotational troops will take the place of those permanently assigned. The rotational units will likely conduct six to nine month tours in Eastern Europe. The likely locations will be Poland, the Baltic States, or the Black Sea region.

The move of SOCEUR to Belgium will place it near Supreme Headquarters Allied Powers Europe. The commander of U.S. European Command, Air Force Gen. Tod Wolters, stated that "This will improve the speed and clarity of our decision-making and promote greater operational alignment." He also added that a similar relocation could happen for U.S. Special Operations Command — Africa; however, no new location has been determined.

NATO Special Operations Headquarters (NSHQ) is located in Mons, Belgium at Supreme Headquarters Allied Powers Europe (SHAPE). NSHQ is under the daily direct command of the Supreme Allied Commander Europe (SACEUR). NSHQ is the primary point of development, coordination, and direction for all NATO Special Operations activities. NSHQ also operates the NATO Special Operations School (NSOS). NSHQ is currently commanded by LTG Eric Wendt — a U.S. Army Special Forces officer.
Posted by: Besoeker || 08/01/2020 10:50 || Comments || Link || E-Mail|| [6472 views] Top|| File under:
US to have permanent troop presence in Poland as defense pact agreed
[Jpost] Poland currently hosts a rotating contingent of over 4,000 US troops. A permanent presence, which the statement says will now number at least 5,500 troops, is likely to cost Poland more.

The United States will establish a permanent military presence in Poland as it deploys around 1,000 additional US troops there, Poland's Defense Ministry said on Friday.

Poland is setting growing store by its bilateral defense relationship with its NATO


...the North Atlantic Treaty Organization. A collection of multinational and multilingual and multicultural armed forces, all of differing capabilities, working toward a common goal by pulling in different directions...


partner, fearful of an increasingly assertive posture from Russia to the east since Moscow annexed Crimea from Ukraine in 2014.On June 12 last year, U.S. President Donald Trump

...The tack in the backside of the Democratic Party...
agreed, with Polish President Andrzej Duda beside him at the White House, to send 1,000 more troops to his NATO ally.

But negotiations on the details of where the troops would be stationed and how much Poland would pay dragged on for years.

"We did it. We have finished the negotiations on military cooperation," Defense Minister Mariusz Blaszczak said in a statement.

Poland currently hosts a rotating contingent of over 4,000 US troops. A permanent presence, which the statement says will now number at least 5,500 troops, is likely to cost Poland more.

The deal also involves the development of expertise for Polish forces in the areas of reconnaissance and command, with the possibility of more U.S. forces coming to Poland in case of an increased threat, the statement said.

The financial details of the new deal were not revealed in the ministry's statement.

The US military on Wednesday expanded on plans to withdraw about 12,000 troops from Germany and indicated that some of them could be moved to Poland or the Baltic states.

It was unclear from Friday's statement where the additional 1,000 troops would come from, and whether some would be reassigned from Germany. Poland's Defense Ministry was not immediately available to comment and the US embassy declined to do so.

US officials have insisted that the agreement with Poland and the decision to pull some US troops out of Germany are separate matters.
Posted by: trailing wife || 08/01/2020 02:12 || Comments || Link || E-Mail|| [6513 views] Top|| File under:
Huawei asks Germany not to shut it out of building 5G networks: Der Spiegel
[AlAhram] Huawei's top manager in Germany has appealed to the government not to shut it out of building 5G mobile networks, Der Spiegel said on Friday, after

Britannia

decided to purge the Chinese firm's equipment from its network on security grounds.


"C'mon, Angela. From one commie to another?"


Chancellor Angela Merkel

...chancellor of Germany and the impetus behind Germany's remarkably ill-starred immigration program. Merkel used to be referred to by Germans as Mom. Now they make faces at her for inundating the country with Moslem colonists...
's government has put off a decision on tougher certification rules until after the summer break, amid pressure from some

politician

s who sympathise with US calls to ban Huawei outright.

"The government's approach of setting the same, tough security criteria for all is the right way to ensure networks are secure," Huawei's representative in Germany, David Wang, told the weekly news magazine.

Germany's three mobile operators are all customers of Huawei, which has had a presence in the country for 15 years. None have found any evidence to support US allegations that its equipment is unsafe, Wang added.



Britannia

this month ordered Huawei equipment to be removed from its 5G network by the end of 2027, while

La Belle France

has told operators to rip out Huawei 5G gear by 2028 without announcing a public ban, sources say.

Deutsche Telekom, the German market leader, has not signed a 5G contract with Huawei but has, under existing agreements, already connected nearly half the population to the superfast mobile technology.

Analysts and industry sources say Deutsche Telekom, which opposes a Huawei ban, is seeking to pre-empt such an outcome by rolling out most of its 5G network before a political decision is taken.

Spanish-controlled Telefonica Deutschland said this week it had signed backup 5G contracts with other telecoms vendors to cover the risk that Huawei ends up being barred from the German market.
Posted by: trailing wife || 08/01/2020 01:04 || Comments || Link || E-Mail|| [6475 views] Top|| File under: Commies
Iraq
Human trafficking on the rise in Kurdistan Region
[Rudaw] Samira Saeed, 30, is one of dozens of workers who came to the Kurdistan Region for work, but instead fell victim to human trafficking.

Shortly after getting married in her home country of Ghana, she came to Erbil through a company in search for work, but was immediately sent to Baghdad.

"I don't know why they took me like a slave. When I would talk to the house owner, he used to say, 'Don't talk. We got you from the company,'" said Samira.

"I used to tell him 'You haven't bought me, I work for you as a worker.' And they said no. The house owner had sons, they wanted to sleep with me and I told him no and they embarrassed me every day," she recounted.

She was able to escape from the house where she was employed and sought help at a

cop shoppe

in Baghdad. They sent her back to Erbil where the development agency SEED helped her go home to Ghana.

According to the government's anti-trafficking office in Erbil, women make up 80% of human trafficking cases in the Kurdistan Region.

The SEED Foundation opened a shelter to protect victims of human trafficking in 2019, and has so far helped 54 victims, of which 37 were women.

"Numbers are on the rise and the situation is not good in the Kurdistan Region, which has become a source for human trafficking," said Caleb Odhiambo, Senior Program and Protection Manager at SEED Foundation.

A local aid agency, the Foreign Workers Culture and Defense Organization (FWCDO), accused lawyers of getting in on the trade, bringing women into the country and selling them in southern Iraq for as much as $8,000 and said the courts are not prosecuting the traffickers.

"I don't think that anyone has been arrested," said Hazhar Mohammed, head of FWCDO, explaining that he has tried to follow up on cases his organization helped, asking the Ministry of the Interior about the whereabouts of people accused of human trafficking.

"We will not give any case to the court because it will take so long for the case to be resolved," he said.

There are six anti-trafficking offices in the Kurdistan Region. In 2019, the office in Erbil registered 201 cases, of which 21 were found to be incidents of human trafficking. So far this year, 132 cases have been registered, of which 79 are human trafficking.

"Our office is visited by foreigners every day," said Major Sardar Fadhil, head of the Erbil anti-trafficking office. "If their case is related to human trafficking, we directly open a case for him or her and present it to the investigating judge."

Human Trafficking is the third-largest crime in the world after weapons and drugs, and in recent years the Middle East has become a center of human trafficking due to war, political, economic instability, unemployment, and poverty.
Posted by: trailing wife || 08/01/2020 00:00 || Comments || Link || E-Mail|| [6476 views] Top|| File under: Human Trafficking
Syria-Lebanon-Iran
Iran in 'denial' of COVID-19 crisis in prisons: Amnesty
[Rudaw] The Iranian government has ignored requests for additional resources to control the spread of coronavirus (aka COVID19 or Chinese Plague)

...the twenty first century equivalent of bubonic plague, only instead of killing off a third of the population of Europe it kills 3.4 percent of those who notice they have it. It seems to be fond of the elderly, especially Iranian politicians and holy men...
and treat prisoners by senior detention officials, according to a new report from Amnesia Amnesty International.

Leaked official letters shown to the human rights


...which are usually open to widely divergent definitions...


organization sent to the Ministry of Health show officials at Iran's Prisons Organization "raising the alarm" over shortages of much-needed sanitary and medical products and devices.

"These official letters provide damning evidence of the government's appalling failure to protect prisoners. Requests for urgently needed disinfectant products, protective equipment and medical devices have been ignored for months." said Diana Eltahawy, Amnesia Amnesty International's Deputy Regional Director for the Middle East and North Africa in the report.

"This is particularly alarming as the letters also note the presence of a highly vulnerable population in Iran's prisons," she added

The Ministry of Health did not respond to the officials' desperate pleas, according to the report, which claims Iran's prisons remain "catastrophically unequipped" for outbreaks.

"Overcrowding, poor ventilation, lack of basic sanitation and medical equipment, and deliberate neglect of prisoners' health problems, are making Iranian prisons a perfect breeding ground for COVID-19," added Eltahawy.

Over 100,000 detainees in Iran
...a theocratic Shiite state divided among the Medes, the Persians, and the (Arab) Elamites. Formerly a fairly civilized nation ruled by a Shah, it became a victim of Islamic revolution in 1979. The nation is today noted for spontaneously taking over other countries' embassies, maintaining whorehouses run by clergymen, involvement in international drug trafficking, and financing sock puppet militias to extend the regime's influence. The word Iran is a cognate form of Aryan. The abbreviation IRGC is the same idea as Stürmabteilung (or SA). The term Supreme Guide is a the modern version form of either Duce or Führer or maybe both. They hate Jews Zionists Jews. Their economy is based on the production of oil and vitriol...
have been granted temporary release or sentence remissions since March in an effort to mitigate the spread of the virus in prisons.

But a UN group of experts said this month that released inmates were now being returned to prison, despite a second wave of the virus in the country, according to AFP.

While Iran is gripped by the COVID-19 outbreak, the authorities' hold over its prisons is slipping. UN officials say they are "horrified" at reports of brutality emerging from the country's overcrowded prisons as the situation spirals out of control. Half a dozen riots have been reported in the past three weeks. At least a hundred prisoners have escaped, and some outbreaks have turned deadly.
Posted by: trailing wife || 08/01/2020 00:00 || Comments || Link || E-Mail|| [6470 views] Top|| File under: Govt of Iran
Who's in the News
26
[untagged]
6
Commies
4
Antifa/BLM
3
Govt of Iran
2
Moslem Colonists
2
Islamic State
2
Hezbollah
2
Human Trafficking
2
Govt of Pakistan
1
Sublime Porte
1
Muslim Brotherhood
1
Taliban
1
Boko Haram (ISIS)
1
Abu Sayyaf (ISIS)
1
Govt of Iraq
Bookmark
E-Mail Me
The Classics
The O Club
Rantburg Store
The Bloids
The Never-ending Story
Thugburg
Gulf War I
The Way We Were
Bio
Merry-Go-Blog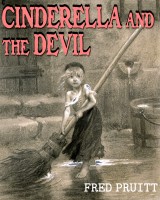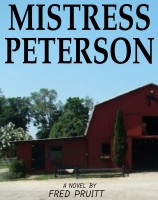 On Sale now!


A multi-volume chronology and reference guide set detailing three years of the Mexican Drug War between 2010 and 2012.

Rantburg.com and borderlandbeat.com correspondent and author Chris Covert presents his first non-fiction work detailing the drug and gang related violence in Mexico.

Chris gives us Mexican press dispatches of drug and gang war violence over three years, presented in a multi volume set intended to chronicle the death, violence and mayhem which has dominated Mexico for six years.
Click here for more information


Meet the Mods
In no particular order...


Steve White
Seafarious
Pappy
lotp
Scooter McGruder
john frum
tu3031
badanov
sherry
ryuge
GolfBravoUSMC
Bright Pebbles
trailing wife
Gloria
Fred
Besoeker
Glenmore
Frank G
3dc
Skidmark
Alaska Paul



Better than the average link...



Rantburg was assembled from recycled algorithms in the United States of America. No trees were destroyed in the production of this weblog. We did hurt some, though. Sorry.
44.210.21.70

Help keep the Burg running! Paypal: