-Lurid Crime Tales-
Burglars poop make big log defecate in Bronx church after stealing $8K worth of electronics
My apologies for accidentally deleting this article. But I was able to reconstitute it, along with the comments at the point I deleted it. My heartfelt apologies to all!

— trailing wife at 4:15 p.m. EDT
[NYPOST] A group of looters pillaged a century-old baptist church in the Bronx and left a downright sinful piece of evidence before taking off. Police announced Sunday they are looking for at least three culprits who stole nearly $8,000 worth of electronics from the Creston Avenue Baptist Church on Tuesday at 12:30 a.m.


Good idea. Burgle a church. But wait! There's more!


The group broke through the lock on the back door to gain access to the unoccupied church grounds. But before they left, one of the deviant crooks took a dump defecated in the church's foyer, a member of the congregation told CBS.


And that's why we call 'em asstards. Drop trou and launch a big ol' butt rocket that's pure but stinky DNA to show your contempt for religion and the law. And by the way, you were on Candid Camera.





Comments thus far:


#1 Left DNA samples.
Posted by: Procopius2k 2020-07-28 06:45

#2 And, what's the guy on the left wearing? A slip?
Posted by: M. Murcek 2020-07-28 08:28

#3 When they're caught, make them eat it. If they die, oh well.
Posted by: Silentbrick 2020-07-28 13:10
Posted by: trailing wife || 07/28/2020 16:17 || Comments || Link || E-Mail|| [6483 views] Top|| File under:
Former UCLA coach pleads guilty to racketeering charge in college admissions scandal
[Washington Examiner] The former head men's soccer coach at University of California, Los Angeles pleaded guilty to one charge of conspiracy to commit racketeering in which he helped admit students to the school under false pretenses.

Jorge Salcedo, 47, entered his plea on Monday.

On multiple occasions, the ex-coach "recruited" students without the skill level to play on his team in exchange for payment from the students' parents. He even went so far as to create fake backstories for the students. In one case, when officials from the university questioned the credentials of a fraudulent recruit, he came up with a fake explanation that he had heard about her through a club team coach.

For the schemes, Salcedo received $200,000 in bribes.

Salcedo is a big name in U.S. collegiate soccer. He had been with UCLA for many years and led the team to several conference titles. He has also signed the No. 1 recruiting class in the nation six times.

For his plea, the government will recommend a sentence at the low end of the sentencing guidelines: one year of supervised release, a fine, forfeiture in the amount of $200,000, and restitution. Racketeering conspiracy convictions can sometimes carry a fine of up to 20 years in prison.
Posted by: Besoeker || 07/28/2020 06:21 || Comments || Link || E-Mail|| [6470 views] Top|| File under:
Over 30 Shot, 10 Killed, as Violence Surges in de Blasio's NYC
[BREITBART] Over 30 people were shot, with ten killed, over the weekend as violence continues to surge in Mayor Comrade Bill de Blasio

...cryptocommie mayor of New York and for some reason a Dem candidate for president in 2020. Corrupt and incompetent, his qualifications for office seem to consist of being married to a black woman, with whom he honeymooned in Cuba. He has a preppy-looking son named Dante, whose Divine Comedy involved getting his back hair up when a police car drove past him slowly. New Yorkers voted for him, so they deserve him...
's (D) New York City.

One of the fatal shooting victims was a 16-year-old boy who sustained a bullet wound to the head "in the Cypress Hills section of Brooklyn" on Sunday, Fox 5 reported.

The 16-year-old was one of seven people who were shot and killed on Sunday alone.

De Blasio reacted to the 16-year-old's death saying, "This is heartbreaking. His life was just beginning. Sending my thoughts and prayers to the families of these boys. No parent should ever have to bury a child," NBC 4 New York reported.


Posted by: Fred || 07/28/2020 00:00 || Comments || Link || E-Mail|| [6493 views] Top|| File under:
62 shot, 3 fatally in Chicago weekend violence
[MSN] There were 62 people shot, three of them fatally, from Friday afternoon to Monday morning, according to reliably Democrat Chicago, aka The Windy City or Mobtown

...home of Al Capone, the Chicago Black Sox, a succession of Daleys, Barak Obama, and Rahm Emmanuel...
police.The weekend wasn't as deadly as last weekend, when 71 were shot, 12 fatally, according to data kept by the Tribune, or see as many shootings as any of the weekends in the last month. Still, another shooting occurred in the downtown area during overnight hours following a fatal shooting in the Near North neighborhood last week.




Posted by: Fred || 07/28/2020 00:00 || Comments || Link || E-Mail|| [6468 views] Top|| File under:
Experimental COVID-19 vaccine is put to its biggest test
[AP] The biggest test yet of an experimental COVID-19 vaccine got underway Monday with the first of some 30,000 Americans rolling up their sleeves to receive shots created by the U.S. government as part of the all-out global race to stop the pandemic.

The glimmer of hope came even as Google, in one of the gloomiest assessments of the coronavirus's staying power from a major employer, decreed that most of its 200,000 employees and contractors should work from home through next June — a decision that could influence other big companies.

Final-stage testing of the vaccine, developed by the National Institutes of Health and Moderna Inc., began with volunteers at numerous sites around the U.S. given either a real dose or a dummy without being told which.

"I'm excited to be part of something like this. This is huge," said Melissa Harting, a 36-year-old nurse who received an injection in Binghamton, New York. Especially with family members in front-line jobs that could expose them to the virus, she added, "doing our part to eradicate it is very important to me."
Posted by: Besoeker || 07/28/2020 05:41 || Comments || Link || E-Mail|| [6470 views] Top|| File under:
Insufficient vitamin D increases risk of severe COVID-19, says new study
[And people say America gets its news from The Daily Mail!]




We are Rantburg. We get our news wherever it might be found. ;-)

[Jpost] Vitamin D has long been understood to impact immune response.

Low levels of vitamin D may put people at risk for developing COVID-19, according to a new study by Leumit Health Care Services and Bar-Ilan University's Azrieli Faculty of Medicine.

"The main finding of our study was the significant association of low plasma vitamin D level with the likelihood of COVID-19 infection among patients who were tested for COVID-19, even after adjustment for age, gender, socioeconomic status and chronic, mental and physical disorders," said Dr. Eugene Merzon, head of Leumit's Department of Managed Care and its leading researcher. "Furthermore, low vitamin D level was associated with the risk of hospitalization due to COVID-19 infection, although this association wasn't significant after adjustment for other confounders."

Vitamin D has long been understood to impact immune response. According to Dr. Milana Frenkel-Morgenstern, leader of the Azrieli Faculty of Medicine research group, as much as 70% of the adult population worldwide is vitamin D insufficient or deficient.

The Leumit and Bar-Ilan scientists analyzed if the risk of developing COVID-19 or becoming hospitalized because of it increases for people who have a low level of vitamin D.

They studied 782 Israeli COVID-19-positive patients and 7,825 negative patients and determined that a low plasma vitamin D level appears to be an independent risk factor for COVID-19 infection and hospitalization.

"We don't know the mechanism," Frenkel-Morgenstern said. "What we do know is that people who develop severe COVID and were hospitalized — these people have significantly low vitamin D levels."

The research has just been accepted to be published in The FEBS Journal on molecular, cellular and biochemical life sciences.

This is the largest study of its kind to date, Frenkel-Morgenstern said. Similar studies have yielded the same results.

A report published earlier this month in Clinical Neurology News stressed the importance of individuals obtaining the daily recommended dose of vitamin D in helping to ward off the novel coronavirus. Studies have suggested that taking vitamin D supplements and spending 30 minutes in sunlight in the summer could help.

"Our finding is in agreement with the results of previous studies in the field," said Dr. Ilan Green, head of Leumit's Research Institute. "Reduced risk of acute respiratory tract infection following vitamin D supplementation has been reported."

The next step will be to evaluate this and other factors in association with mortality due to COVID-19, the press release said.


Get a doctor's prescription for the stuff, pick it up from the vitamin shelf at the grocery store or drugstore, or go out in the sun for twenty minutes with bare arms and legs between 10 a.m. and 2 p.m to get the recommended daily allowance for free.
Posted by: Clem || 07/28/2020 00:00 || Comments || Link || E-Mail|| [6471 views] Top|| File under:
Coronavirus: Can this California prison save itself from Covid-19?
[BBC] California's San Quentin State Prison had zero coronavirus cases, until an inmate transfer in May sparked one of the worst outbreaks in the state and the country. Authorities are now scrambling to contain it.

On a typical morning, Jack Walter, 54, begins his day by going for a walk in the yard. At San Quentin State Prison, he and the roughly 3,500 other inmates share the communal outdoor space. "Four laps is around a mile," Jack said. "I walk about three miles and talk to the fellas." A short while later, Jack begins his work in the prison's canteen, a privilege he earned during his 24 years behind bars.

Even as the coronavirus outbreak ravaged California this spring, Jack's routine remained largely unchanged. Despite fears about virus spread in prisons, as late as May San Quentin had no reported cases. But in the last days of the month, 121 inmates from the California Institute of Men in Chino - then in the throes of its own outbreak - were transferred to San Quentin. Many of the men had not been tested for weeks prior to the move, state officials later confirmed, and the transfer sparked an outbreak that swept through more than one third of San Quentin's inmate population.

There have now been at least 2,159 confirmed cases of Covid-19 at San Quentin and 19 deaths. The prison, which sits in Marin County, 30 minutes north of San Francisco, is home to one of the worst outbreaks in the state and country.

On 6 July, about a month after the outbreak began, the state's most senior prisons medical official, Dr Steven Tharatt was fired. Later that month, all transfers to or from San Quentin were suspended indefinitely.

Prison authorities didn't test the prisoners before the transfer, according to Marc Levine, a California assemblyman for Marin County. "This ended up being the worst prison health screwup in the state's history," he said.

A spokeswoman for the California Department of Corrections and Rehabilitation (CDCR) declined to comment on the transfer....


Although it's difficult to have any sympathy for an outbreak at San Quentin or any other prison full of scum, the decisions and failures of the California authorities were despicable. Perhaps we can evoke the words of comedian Steve Martin: "I forgot."



Posted by: Clem || 07/28/2020 00:00 || Comments || Link || E-Mail|| [6477 views] Top|| File under:
A COVID Doctor is challenging CNN's @ChrisCuomo and Dr. Fauci to take a urine test to prove they aren't taking Hydroxychloroquine

[GatewayPundit] Frontline doctors from across the US held a "White Coat Summit" on Monday in Washington DC to dispel the misinformation and myths surrounding the Coronavirus.

The fake news media, including CNN, NBC, CBS, WaPO and NY Times all waged a war on Hydroxychloroquine just because Trump touted the anti-malaria drug as an effective treatment for COVID-19.

Dr. Stella Immanuel said on Monday that she has personally treated over 350 patients with COVID-19 with Hydroxychloroquine, Zinc, and Zithromax and they have all recovered.

The doctor also disclosed that she put herself and her staff on Hydroxychloroquine as a preventative. Dr. Immanuel challenged CNN's Chris Cuomo and Fauci to take a urine test to prove they aren't taking Hydroxychloroquine as a prophylaxis for COVID-19.

Frontline doctors from across the US held a "White Coat Summit" on Monday in Washington DC to dispel the misinformation and myths surrounding the coronavirus. The doctors are very concerned with the disinformation campaign being played out in the far left American media today.

From their website: "If Americans continue to let so-called experts and media personalities make their decisions, the great American experiment of a Constitutional Republic with Representative Democracy, will cease."
Posted by: Woodrow || 07/28/2020 00:00 || Comments || Link || E-Mail|| [6477 views] Top|| File under:
Africa Subsaharan
Belgian coach in Tanzania sacked for racist outburst
[Al Ahram] Belgian coach Luc Eymael was fired by his club in Tanzania on Monday after racist comments at a news conference last week where he described his own club's supporters as monkeys and barking dogs.


Wait — are they Jewish? 'Cause if they are, in that part of the world such name calling is totes legit.

The journeyman coach who has worked in 10 different African countries over the last decade, was dismissed by Young Africans, one of the top two clubs in Dar-es-Salaam, for his outburst after a 1-1 draw at Mtibwa Sugar last Wednesday.

He said jeering from the terraces at his tactical changes showed an ignorance about the game on the part of the fans.

"They are completely stupid in this country. They can only shout. They are like monkeys or dogs who are only barking. They can only do that. They don't know anything," Eymael had said.

His club waited until after the last game of the season on Sunday to fire the 60-year-old coach.


Showing real indignation there, guys.

"Yanga management has been saddened by inhumane and racist remarks made by coach Luc Eymael and reported by several media outlets as well as social media," said a statement.

"Owing to those unsporting remarks, Yanga management has decided to fire Luc Eymael effective today, Monday, July 27 and will ensure he leaves the country as soon as possible."
Posted by: Fred || 07/28/2020 00:00 || Comments || Link || E-Mail|| [6468 views] Top|| File under:
Unprecedented protests erupt in Belarus
[KYIVPOST] Unprecedented protests have erupted in recent weeks in both Belarus, Russia's close ally and westernmost neighbor, and one of Russia's easternmost regions — Khabarovsk Krai. Both protest movements appear to be currently reaching a climax as more and more people are joining them.

Posted by: Fred || 07/28/2020 00:00 || Comments || Link || E-Mail|| [6471 views] Top|| File under:
China-Japan-Koreas
China Says Worst of Flooding Still to Come as Situation 'Severe'
[Yahoo Finance] China warned that the worst of the deluges that have led millions to be evacuated may be yet to come, after a third wave of floods formed in the upper reaches of the Yangtze River on Sunday.

"The flood control and flood fighting situation is severe," China's water resources ministry said in a statement. "The new peak may appear later."

Authorities ordered the Three Gorges Reservoir to save its water-storing capacity in preparation for more flows, and forecast another three days of torrential rain in the southern region.

China's south has been battered by severe floods after water levels reached records. More than 2 million people have been evacuated this month along the Yangtze River, Asia's longest, with 142 dead or missing since the flooding began in June. It has also caused over 116 billion yuan ($17 billion) in damages, and impacted more than 2.4 million hectares (6.1 million acres) of crops in July.

The Three Gorges Reservoir is expecting water inflows to surge to about 60,000 cubic meters per second by about Tuesday. The reservoir level was at 159.46 meters as of Monday, down from 164.18 meters about a week ago. Its maximum capacity is 175 meters.
Posted by: Frank G || 07/28/2020 08:39 || Comments || Link || E-Mail|| [6475 views] Top|| File under: Commies
Biden-Linked Investment Group Funded Chinese Military Proxy Guilty Of Stealing American Nuclear Technolog
Can you smell the stank?


[National Pulse] An investment firm directed by Democrat Presidential Candidate Joe Biden's son Hunter funneled millions into China General Nuclear Power Corp, a state-owned power company guilty of stealing American nuclear technology for use by the Chinese Communist Party for decades.

In 2017, a naturalized U.S. citizen from Taiwan pleaded guilty to "conspiracy to unlawfully engage or participate in the production or development of special nuclear material outside the U.S." per the Department of Justice (DOJ).

The DOJ charged Allen Ho, a consultant for China General Nuclear Power Company (CGN), with "assisting CGN in procuring U.S.-based nuclear engineers to assist with designing and manufacturing certain components for nuclear reactors" for nearly two decades.

He was sentenced to two years in prison and ordered to pay a $20,000 fine.

Ho was part of a company-wide scheme to steal and transfer American nuclear secrets – identified by the DOJ as posing "significant damage to our national security" – to the CCP-owned CGN.

These technologies likely saw use by the Chinese military, as the U.S. Defense Department has identified the company as a People's Liberation Army (PLA) proxy.

Ho's U.S. company Energy Technology International was also in on the ruse, headquartered in the former Veep's place of residence: Wilmington, Delaware.

But CGN's Biden links run deeper.

BHR Partners, a private equity firm where Hunter Biden served as director since its 2013 founding, was a $10 million cornerstone investor in CGN's initial public offering (IPO). Occurring in 2014, the IPO was the second largest of the year and valued at over $3 billion.

The company still lists GCN as part of its portfolio.

BHR Partners was a joint venture between Rosemont Seneca Partners, an investment fund founded by Hunter Biden and Obama-era Secretary of State John Kerry's stepson in 2009, and the state-owned Bank of China. The billion-dollar fund was notoriously birthed less than two weeks Hunter traveled to China alongside his father and then Vice President.

While Hunter pledged to divest of his stake in the company in 2019, the Daily Caller revealed he retained shares for months after his announcement. Now, it is alleged he still owns 10 percent of the fund.

While the Biden family was raking in millions from inking deals with Chinese state-owned enterprises – all the while bolstering the CCP's military capabilities – the Trump administration was busy preserving and protecting American intellectual property and national security.
Posted by: Frank G || 07/28/2020 00:00 || Comments || Link || E-Mail|| [6473 views] Top|| File under: Commies
Israel-Palestine-Jordan
Coronavirus czar debuts 'Defend Israel' strategic plan
[Jpost] Less than one week after being appointed the country's new coronavirus commissioner, Prof. Ronni Gamzu revealed his "Defend Israel" strategic plan to save the country from the novel coronavirus.

...The Defend Israel plan has three main arms: 1) a new contract will be established between the public and those managing the coronavirus crisis, 2) the IDF will take over the management of testing and contact tracing and 3) data will be consolidated and presented in a unified manner.

"We are in the midst of a plague that is still progressing and at this point in time we need to take rapid steps," Gamzu said. "It is possible that the hospitals will reach a breaking point. I want the contact rate to be less than one. This is the only way we will start eradicating the pandemic — with less burden on the hospitals. It can only be done together."

...With regards to "test, trace, isolate," the methodology that experts believe is key to stopping the spread of the pandemic, Gamzu admitted that until now the Health Ministry has not done a sufficient job. As such, "the IDF will deal with this," he said.


A word to Iran & Lebanon, it doesn't mean you get a break.


"The IDF's involvement is very important because it is a system that can work quickly," Gamzu stressed.

Shortly after the meeting, Gantz released a statement informing the public that "an hour ago, in cooperation with the chief of staff, I approved the establishment of a coronavirus headquarters in the Home Front Command. It will be at your disposal, Prof. Gamzu, for anything you need.

"The IDF knows how to win wars," Gantz continued. "it will also know how to win this battle."


I hope it includes plans to train army medics to provide necessary med treatments to Covid victims - it shouldn't take certified MDs & nurses.


Earlier in the day, Gamzu met with the heads of local authorities and shared more about his plan, including that testing will be increased to 60,000 people per day within the next two months and ultimately up to 100,000 by winter. He also said that he wants to manage cities according to their rates of infection, designating them red, orange or green.

The greener a city is, the more powers the mayors will have to make decisions about what stores and activities to open. In contrast, red cities would be managed by the Home Front Command in cooperation with the local authority.


Incidentally, local authorities control business licences.
Posted by: g(r)omgoru || 07/28/2020 15:00 || Comments || Link || E-Mail|| [6478 views] Top|| File under:
Over the red line: Hospitals report over 100% capacity
[JPost] - Hospitals are straining under the weight of the novel coronavirus. The latest reports show that some hospitals are at more than 100% capacity in a month when hospitalizations are normally down.

The number of coronavirus patients continues to increase, with the percentage of those testing positive out of those screened close to 9% in the last day, the Health Ministry reported.

...Sourasky Medical Center in Tel Aviv, Shaare Zedek Medical Center in Jerusalem and Sheba Medical Center in Tel Hashomer are either overcrowded or almost overcrowded: Sourasky — 104% general, 110% coronavirus; Shaare Zedek — 104% general, 106% coronavirus; Sheba — 100% general, 90% coronavirus. Shamir Medical Center in Tzrifin was already reporting its coronavirus unit at 118%.

Posted by: g(r)omgoru || 07/28/2020 00:52 || Comments || Link || E-Mail|| [6470 views] Top|| File under:
Science & Technology
Women in masks report rise in 'aggressive eye contact' from men.
[Daily Mail, where America gets its news] Are masks giving men a licence to leer? Women report a rise in 'aggressive eye contact' since face coverings became commonplace as an expert warns they 'provide anonymity' for threatening behaviour.
Posted by: g(r)omgoru || 07/28/2020 14:43 || Comments || Link || E-Mail|| [6483 views] Top|| File under:
Who's in the News
41
[untagged]
5
Antifa/BLM
3
Commies
3
Govt of Iraq
2
Govt of Pakistan
2
Sublime Porte
2
Govt of Iran
2
Moslem Colonists
2
Arab Spring
2
Hezbollah
1
Govt of Sudan
1
Govt of Syria
1
Palestinian Authority
1
Govt of Iran Proxies
1
Narcos
1
Islamic State
1
Hamas
1
Govt of Pakistain Proxies
1
Jaish-e-Mohammad
Bookmark
E-Mail Me
The Classics
The O Club
Rantburg Store
The Bloids
The Never-ending Story
Thugburg
Gulf War I
The Way We Were
Bio
Merry-Go-Blog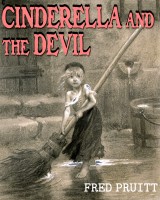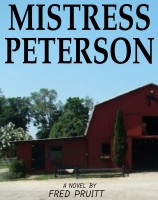 On Sale now!


A multi-volume chronology and reference guide set detailing three years of the Mexican Drug War between 2010 and 2012.

Rantburg.com and borderlandbeat.com correspondent and author Chris Covert presents his first non-fiction work detailing the drug and gang related violence in Mexico.

Chris gives us Mexican press dispatches of drug and gang war violence over three years, presented in a multi volume set intended to chronicle the death, violence and mayhem which has dominated Mexico for six years.
Click here for more information


Meet the Mods
In no particular order...


Steve White
Seafarious
Pappy
lotp
Scooter McGruder
john frum
tu3031
badanov
sherry
ryuge
GolfBravoUSMC
Bright Pebbles
trailing wife
Gloria
Fred
Besoeker
Glenmore
Frank G
3dc
Skidmark
Alaska Paul



Better than the average link...



Rantburg was assembled from recycled algorithms in the United States of America. No trees were destroyed in the production of this weblog. We did hurt some, though. Sorry.
44.192.65.228

Help keep the Burg running! Paypal: