-Lurid Crime Tales-
Man gunned down on Upper West Side — NYC's third fatal shooting in eight hours
[NYPOST] A man was shot and killed on the Upper West Side early Saturday — the third fatal shooting in the city in an 8-hour span.Police found the 58-year-old victim, who has not been identified, near W. 101st Street and Amsterdam Avenue just after midnight with a gunshot wound to the chest, police said.

He was taken to Mount Sinai Morningside hospital, where he was pronounced dead.
He's dead, Jim!
according to police.

The NYPD is still searching for the shooter.

Earlier Friday, Ancil Blackman, 39, was shot in the face in front of the Miller Evangelical Christian Union Church on President Street in Brooklyn around 5:30 pm.

In a third fatal shooting, Jaheim Guinn, 17, was shot in the head outside his Dean Street apartment around 10:20 pm.

In a non-fatal shooting early Saturday, a 26-year-old was struck in the leg at around 3 a.m. at the intersection of Hendrix Street and Belmont Avenue in East New York, cops said.

He walked into Brookdale Hospital, where he told workers he heard gunshots and was in pain — and then realized he'd been shot, according to authorities.




Posted by: Fred || 07/26/2020 00:00 || Comments || Link || E-Mail|| [10794 views] Top|| File under:
Regis Philbin, US television personality and host, dies at 88
[Al Ahram] Regis Philbin, the genial host who shared his life with television viewers over morning coffee for decades and helped himself and some fans strike it rich with the game show ``Who Wants to Be a Millionaire,'' has died at 88.

Philbin died of natural causes Friday night, just over a month before his 89th birthday, according to a statement from his family provided by

front man

Lewis Kay.

Celebrities routinely stopped by Philbin's eponymous syndicated morning show, but its heart was in the first 15 minutes, when he and co-host Kathie Lee Gifford _ on ``Live! with Regis and Kathie Lee'' from 1985-2000 _ or Kelly Ripa _ on ``Live! with Regis and Kelly'' from 2001 until his 2011 retirement _ bantered about the events of the day. Viewers laughed at Philbin's mock indignation over not getting the best seat at a restaurant the night before, or being henpecked by his partner.

"Even I have a little trepidation,'' he told The

News Agency that Dare Not be Named

in 2008, when asked how he does a show every day. ``You wake up in the morning and you say, `What did I do last night that I can talk about? What's new in the paper? How are we gonna fill that 20 minutes?'``
Posted by: Fred || 07/26/2020 00:00 || Comments || Link || E-Mail|| [10795 views] Top|| File under:
-Short Attention Span Theater-
Kicked Off The Plane Isn't A Karen
[Hot Air] - It sounds like the media is getting a bit too obsessed with the whole "Karen" thing these days. The woman who got into an argument with the birdwatcher in Central Park could potentially fall into the general Karen category if further investigations don't reveal that the birdwatcher started it. The situation was still worth a couple of laughs and it certainly generated more than its fair share of clicks.

But the story that made the rounds yesterday from an airport in Ohio doesn't seem to fit that mold at all. According to published reports and a video from another passenger, a White woman on the plane refused to put on her facemask. After starting an argument with one of the flight attendants, she was removed from the flight, with the rest of the passengers breaking out into applause.

...Assuming all of the reports from both the airline and the passengers are correct, this unnamed woman probably deserved to be booted off the flight. She claimed to have a medical condition making masks unsafe for her to use but didn't bring any documentation to support that claim.


If you can't wear a mask, wear a face shield.


Also, she had been argumentative with the staff from the moment she arrived at the boarding gate, insisting on being boarded before everyone else, though she seemed physically fine.

The airlines have established and clearly posted their rules about face masks. Whether you agree with those rules or not is obviously up to you, but that's a requirement to fly during the pandemic era. If you can't go along with that you'll probably need to make alternate transportation arrangements.


Somebody should sue the airlines - sociopaths have their rights too!


...The main reason I brought this story up, however, is the eagerness everyone seems to display in labeling this woman a Karen. While entirely unofficial and part of internet memes far more than the standard rules of English, a "Karen" is generally understood to be a White woman who instructs others, usually minorities, on how they should be behaving and/or threatens to call the police on these same people for presumably minor offenses not worthy of taking up the time of local law enforcement. That's why I brought up the Central Park Karen. She fills the bill, at least according to the information we have so far.

But this lady wasn't doing anything of the sort. She was hassling the flight crew and airline workers at the gate. She was refusing to follow the rules and creating a scene. Because of that she was booted from the flight and suffered the verbal abuse of her fellow passengers. It wasn't a good look for her, but she simply doesn't meet the criteria for being "a Karen." Just saying...


Obviously a name is needed



Posted by: g(r)omgoru || 07/26/2020 05:03 || Comments || Link || E-Mail|| [10798 views] Top|| File under:
-Signs, Portents, and the Weather-
Brazil's Bolsonaro tested negative for COVID-19, credits hydroxychloroquine for recovery; Israel 2nd wave less dire than1st
[IsraelTimes] Brazilian President Jair Bolsonaro announces he has tested negative for the new coronavirus (aka COVID19 or Chinese Plague)

...the twenty first century equivalent of bubonic plague, only instead of killing off a third of the population of Europe it kills 3.4 percent of those who notice they have it. It seems to be fond of the elderly, especially Iranian politicians and holy men...
more than two weeks after being diagnosed on July 7, attributing his recovery to an unproven malaria drug.

"RT-PCR for Sars-Cov 2: negative. Good morning everyone," the 65-year-old tweets, along with a photo of himself smiling and holding a packet of hydroxychloroquine, whose effectiveness against COVID-19 has not been demonstrated in clinical trials.

He doesn't say when he took the latest test.

The president, who has routinely downplayed the virus he calls a "little flu" but which is currently ravaging his country, spent nearly 20 days self-isolating at his official residence in the capital Brasilia, the Alvorada Palace.

During that time he underwent at least three more virus tests, all positive.

Three polls released this week showed the leader dubbed a "Tropical Trump" would win re-election in 2020, despite his controversial handling of the virus crisis.

The pandemic has went kaboom! in Brazil, the country with the most infections and deaths from COVID-19 anywhere in the world except the United States.

The Latin American powerhouse has registered nearly 2.3 million cases of the new coronavirus and more than 84,000 deaths, and the numbers have continued to rise rapidly.


Virus death rate in 'second wave' less than half that of initial outbreak
[IsraelTimes] Though Israel has seen a much greater number of coronavirus infections in the "second wave" of the pandemic, the percentage of those killed by COVID-19 is markedly lower.

While the death rate was 2.1 percent during the intitial outbreak, it is now 0.8%, Ran Balicer, an epidemiologist and executive at Clalit Health Services, tells Channel 12 news.

Balicer says possible explanations for this are that authorities are now detecting a larger number of asymptomatic carriers and are doing a better job of protecting at-risk groups. Hospitals have also improved their ability to treat those sick with the virus.
Posted by: trailing wife || 07/26/2020 00:00 || Comments || Link || E-Mail|| [10795 views] Top|| File under:
-Land of the Free
NASSCO Awarded $10 Million Contract for Bonhomme Richard Clean-Up
[gCaptain]The U.S. Department of Defense has awarded a $10 million contract modification to General Dynamics NASSCO for the clean-up and dewatering of the USS Bonhomme Richard, which caught fire at Naval Base San Diego earlier this month.

The $10 million cost-plus-fixed-fee modification contract will cover emergency firefighting support, dewatering, safety and initial clean-up efforts.

The USS Bonhomme Richard, a Wasp-class amphibious assault ship, suffered a devastating fire on July 12 while undergoing maintenance. The fire started in a lower deck before spreading to upper decks and the vessel's control tower. Several fire fighters and U.S. Navy sailors suffered minor injuries battling the fire.

The exact cause of the fire is still under investigation.

Work will be performed in San Diego, California, and is expected to be completed by November 2020.


Then the decision will be made (or already made) to repair or scrap the 25 year old hull.
Posted by: Alaska Paul || 07/26/2020 00:00 || Comments || Link || E-Mail|| [10797 views] Top|| File under:
Cyber
1,000 Twitter Workers Had Access To Internal Tools That Hackers Could Exploit
Venture Beat.

This story is still happening even if lots of media outlets would prefer it went away.
As of earlier this year, more than a thousand Twitter employees and contractors had access to internal tools that could change user account settings and hand control to others, two former employees said, making it hard to defend against the hacking that occurred last week.

Twitter and the FBI are investigating the breach that allowed hackers to repeatedly tweet from verified accounts of the likes of Democratic presidential candidate Joe Biden, billionaire philanthropist Bill Gates, Tesla CEO Elon Musk, and former New York Mayor Mike Bloomberg.

Twitter said on Saturday that the perpetrators "manipulated a small number of employees and used their credentials" to log into tools and turn over access to 45 accounts. On Wednesday, the company said that the hackers could have read direct messages to and from 36 accounts, but it did not identify the affected users.

The former employees familiar with Twitter security practices said that too many people could have done the same thing, more than 1,000 as of earlier in 2020, including some at contractors like Cognizant.

Twitter declined to comment on that figure and would not say whether the number had declined before the hack or since. The company was looking for a new security head, working to better secure its systems and training employees on resisting tricks from outsiders, Twitter said. Cognizant did not respond to a request for comment.
Posted by: charger || 07/26/2020 00:00 || Comments || Link || E-Mail|| [10795 views] Top|| File under:
Europe
Car hits pedestrians in Berlin; at least 5 injured
[YNet] - At least five people were injured in the German capital early Sunday morning after a car drove off the road and into pedestrians.

The incident occurred shortly after 7 a.m. in Berlin's Hardenbergplatz, outside the Zoological Garden train station, the DPA news reported.

Berlin's fire department said in a Twitter update that some of the pedestrians sustained serious injuries and that a rescue helicopter was deployed to help. Further details were not immediately available.
Later, Berlin police said the 24-year-old driver lost control of the car when turning left because he was likely speeding.

He was taken into custody and a manslaughter investigation has been opened.
The vehicle was a Mercedes with an Estonian license plate.


Based on this, the article is moved to Page 3: Non-WoT.
Posted by: g(r)omgoru || 07/26/2020 04:25 || Comments || Link || E-Mail|| [10794 views] Top|| File under:
Fifth Column
Tear Gas Device for Home Use Is Selling Fast
I was holding out for a Ma Deuce, but this may have to do.


[ClaimsJournal] A supplier of tear gas to the police and the military is experiencing a surge in demand for a launcher it makes for home use as consumers anxious about civil unrest arm themselves for self defense.

Byrna Technologies Inc.'s Byrna HD resembles a pistol and comes in seven colors — including hot pink and desert tan. It can fire a solid ball about the size of a quarter or ones filled with a blend of tear gas and pepper spray.

"The general level of apprehension among the population as a whole has led many people to seek means of protecting themselves and their families in the event that there is a breakdown or a fraying of the fabric of civil society," the company said in a filing with the U.S. Securities and Exchange Commission.


In the event? The event is now.





Posted by: Matt || 07/26/2020 12:55 || Comments || Link || E-Mail|| [10797 views] Top|| File under:
USPS Fails Mail-In Ballot Test
CBS News decided to test the system upon which the government will entrust the sanctity of the ballot this November. And the U.S. Postal Service flubbed it.

This is not about gaming the system, or voter fraud, or stuffing the mail with fake ballots from illegal aliens. This is about the competency of the USPS to deliver official ballots sent through the mail on time, and to the right people. They proved that the 100 million or more Americans who plan to mail in their ballots should not expect their vote to be counted unless they mail it weeks prior to the election deadlines in each state.

And even then there's no guarantee it will be processed and counted.

The parameters of the test were simple and straightforward. CBS mailed 100 ballots to locations across Philadelphia in an experiment to see how long it took the ballots to arrive. A post office box was set up to receive the returned ballots.

A few days later, another 100 ballots were mailed to another 100 locations in the city. The results should frighten Democrats who claim they are all about "every vote being counted."


A week after initial ballots were sent, most ballots appeared to be missing from the P.O. box.

"I don't see anything back there for you," a postal worker told Dokoupil when he received the mail. "That's all I have back there right now."

After asking for a manager and explaining the situation to them, the votes were found.
"They had them somewhere else," the postal worker said.

Ho-hum, well, no one is perfect. That's the point, isn't it?

The mysterious problems at the local post office also included missorted mail.


"We got a birthday card from Mike to Ronnie," Dokoupil said, as he read a postcard mistakenly placed in "CBS This Morning's" P.O. box. "Have a sweet b-day. Get it? There's a bee on top."

The postcard, along with another piece of missorted mail, was then sent to the correct recipient.

In the end, the tally of late, misdirected, and missorted mail should concern anyone interested in the integrity of our elections.


Out of the initial batch mailed a week earlier, 97 out of 100 votes had arrived. Three simulated persons, or 3% of voters, were effectively disenfranchised by mail by giving their ballots a week to arrive. In a close election, 3% could be pivotal.

Four days after mailing the second batch of mock ballots, 21% of the votes hadn't arrived.

According to Postal Service recommendations, "voters should mail their return ballots at least one week prior to the due date."

However, nearly half of all states still allow voters to request ballots less than a week before the election.

Democrats who are pushing this notion that a mail-in election won't be any different from an in-person election should listen to the voters who are far more grounded in reality.


"I'm scared that it might get lost in the mail," potential voter Kim Tucker said. "I just want to make sure that my vote is submitted, like, I see that it's submitted, that it actually counts."

The November election is shaping up to be the mother of all clusterfarks. At every level — federal, state, and local — election officials are sounding the alarm. The system was not built to handle 120 million mailed ballots. Processing and protecting those ballots is beyond the abilities of almost every state.

The concern is not only over the integrity of the ballot. The avalanche of legal challenges to the results will almost certainly run for years and may even delay state and local legislatures from sitting.

Democrats will bring all of this on themselves. It's a shame that the rest of us are going to suffer for their stupidity.


Stupidity? I don't think so. More some evil combination of mental and social problems such as a lust for power, a need to assert their opinons on others and getting their rocks off seeing the effect it has as some kind of validation of their warped views, not trusting others to be able to think, ignorance of the long-term (and even short-term) effects of their desires, an inability to understand consequences or foresee reactions other than what they imagine, an inability to handle reality or use history as a guide, the belief that people of today are somehow different from people of other times, and no moral compass when it comes to achieving their goals (and the resulting blatant cluster hypocrisies), which won't do anyone any good even if they manage to achieve them. And they don't seem to care about the world they will leave to even their children. Everything that doesn't go as planned is certainly the fault of anyone but themselves so they don't have to apologize for it, instead they just turn to the next soon-to-be fiasco. And never learn.
Posted by: gorb || 07/26/2020 01:05 || Comments || Link || E-Mail|| [10796 views] Top|| File under:
Science & Technology
CDC: One-third of COVID-19 patients who aren't hospitalized have long-term illness
h/t Hot Air


[NBC News] - The Centers for Disease Control and Prevention acknowledged Friday that a significant number of COVID-19 patients do not recover quickly, and instead experience ongoing symptoms, such as fatigue and cough.

As many as a third of patients who were never sick enough to be hospitalized are not back to their usual health up to three weeks after their diagnosis, the report found.

"COVID-19 can result in prolonged illness even among persons with milder outpatient illness, including young adults," the report's authors wrote.

The acknowledgement is welcome news to patients who call themselves "long-haulers" — suffering from debilitating symptoms weeks and even months after their initial infection.

"This report is monumental for all of us who have been struggling with fear of the unknown, lack of recognition and many times, a lack of belief and proper care from medical professionals during our prolonged recovery from COVID-19," Kate Porter, who is on day 129 of her recovery, wrote in an email to NBC News.

The CDC report is based on telephone surveys of 274 COVID-19 patients. Ninety-five of those patients, or 35 percent, said they "had not returned to their usual state of health" when they were surveyed, which was at least two to three weeks after their first test.

Many with long-term symptoms are otherwise young and healthy: Among those surveyed between ages 18 and 34, about 20 percent experienced lasting symptoms.


It's just a flu - ignore it and it'll go away.
Posted by: g(r)omgoru || 07/26/2020 04:55 || Comments || Link || E-Mail|| [10795 views] Top|| File under:
WNBA, NY Liberty players leave court during national anthem
[NYPOST] The New York Liberty and Seattle Storm made a statement before tipping off the WNBA season on Saturday.Both teams left the court during the national anthem as a sign of peaceful protest and held a 26-second moment of silence for Breonna Taylor, the 26-year-old black woman who was killed at her home by Louisville police. Each player also had Taylor's name on the back of their jerseys.

"We are dedicating this season to Breonna Taylor, an outstanding EMT who was murdered over 130 days ago in her home," Liberty player Layshia Clarendon announced at mid-court, alongside Storm star Breanna Stewart, before the opening tip-off at IMG Academy in Bradenton, Fla. "Breonna Taylor was dedicated and committed to uplifting everyone around here. We are also dedicating this season to 'Say Her Name" campaign, a campaign committed to saying the names and fighting for justice of black women — black women are so often forgotten in this fight for justice, who don't have people marching in the streets for them. We will say her name. Sandra Bland. Atatiana Jefferson. Dominique Remy Fells. Breonna Taylor. We will be a voice for the voiceless."




Posted by: Fred || 07/26/2020 00:00 || Comments || Link || E-Mail|| [10798 views] Top|| File under:
Government
White House Slams SCOTUS Decision Putting Nevada Entertainment Ahead Of Churches
[Zero Hedge] A divided Supreme Court on Friday evening rejected a request by a rural Nevada church to lift a 50-person cap on religious services.

In a 5-4 ruling, the justices denied the request from the Calvary Chapel Dayton Valley, a Christian church located outside the state's capital, Carson City, to be held to the same COVID-19 restrictions that allow bars, casinos, gyms, and restaurants to operate at 50% of capacity.

Calvary Chapel Dayton Valley said the attendance cap on religious services was an unconstitutional violation of its First Amendment right to express region freely. It emphasized the willingness to comply with social distancing rules and also asked to be treated like everyone else.

Chief Justice John Roberts, a conservative, joined the court's four liberal justices in refusing the church's request without explanation. The majority did not elaborate on their decision.

In a strongly worded dissent accompanied by Justices Clarence Thomas and Brett Kavanaugh, Justice Samuel Alito wrote it was no surprise that "Nevada would discriminate in favor of the powerful gaming industry and its employees, ...but this Court's willingness to allow such discrimination is disappointing."

"We have a duty to defend the Constitution, and even a public health emergency does not absolve us of that responsibility, Alito wrote.

He continued, "For months now, States and their subdivisions have responded to the pandemic by imposing unprecedented restrictions on personal liberty, including the free exercise of religion."

Alito added Washington does not have the ability "to disregard the Constitution for as long as the medical problem persists."

Justice Neil Gorsuch wrote,

"In Nevada, it seems, it is better to be in entertainment than religion. Maybe that is nothing new. But the First Amendment prohibits such obvious discrimination against the exercise of religion."

David Cortman, senior counsel for Georgia-based Alliance Defending Freedom representing the church, told AP News that "the government treats churches worse than casinos, gyms, and indoor amusement parks in its COVID-19 response, it clearly violates the Constitution," adding that he was very disappointed in the ruling....


[So, how's the conservative John Roberts working out?]
Posted by: Clem || 07/26/2020 00:00 || Comments || Link || E-Mail|| [10794 views] Top|| File under:
Who's in the News
32
[untagged]
9
Antifa/BLM
5
Taliban
3
Govt of Iraq
3
Sublime Porte
2
Moslem Colonists
2
Govt of Iran
1
Govt of Syria
1
Commies
1
al-Qaeda
1
Hamas
1
Muslim Brotherhood
1
Govt of Sudan
1
Hezbollah
1
Arab Spring
Bookmark
E-Mail Me
The Classics
The O Club
Rantburg Store
The Bloids
The Never-ending Story
Thugburg
Gulf War I
The Way We Were
Bio
Merry-Go-Blog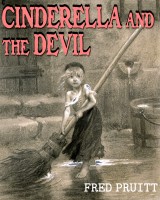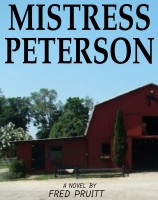 On Sale now!


A multi-volume chronology and reference guide set detailing three years of the Mexican Drug War between 2010 and 2012.

Rantburg.com and borderlandbeat.com correspondent and author Chris Covert presents his first non-fiction work detailing the drug and gang related violence in Mexico.

Chris gives us Mexican press dispatches of drug and gang war violence over three years, presented in a multi volume set intended to chronicle the death, violence and mayhem which has dominated Mexico for six years.
Click here for more information


Meet the Mods
In no particular order...


Steve White
Seafarious
tu3031
badanov
sherry
ryuge
GolfBravoUSMC
Bright Pebbles
trailing wife
Gloria
Fred
Besoeker
Glenmore
Frank G
3dc
Skidmark



Better than the average link...



Rantburg was assembled from recycled algorithms in the United States of America. No trees were destroyed in the production of this weblog. We did hurt some, though. Sorry.
34.231.21.105

Help keep the Burg running! Paypal: