-Lurid Crime Tales-
Woman Urinates On Floor After Refusing To Leave Verizon Store For Not Wearing Mask
ROSEVILLE (CBS13) — We've seen a lot of confrontations involving masks, including verbal fights, physical altercations and even coughing fits. But this one might top it all when a regular day at work turned into quite a show at the Verizon store off Galleria Boulevard in Roseville.

In a 911 call, you hear a dispatch operator tell an officer three people are "refusing to leave, not wearing a mask... they've asked several times and she refuses."

About three minutes later the operator tells the officer, "They're calling back and advising that that female is pulling down her pants and is now urinating inside the business."

"Absolutely not. That's totally inappropriate. We're not animals," said Michelle Davidson.

Roseville Police got to the scene and confirmed the incident to CBS13. Spokesperson Rob Baquera says officers arrested the woman after finding several stolen items from a nearby Dick's Sporting Goods store in her vehicle.

"I don't really have much to say except that's probably not the right way to react to it. Simply wear the mask or leave I guess," said Kelly Berger.

"I'm very disappointed that we as a society choose to have this unity and let the virus divide us," said Davidson.
Posted by: Besoeker || 07/19/2020 07:30 || Comments || Link || E-Mail|| [6465 views] Top|| File under:
Assault of lady police officer with box cutter goes badly for hoodlum
[FOX] An LAPD 'top shot' who had become somewhat of a social media darling is facing a lawsuit after she fatally shot a man who appeared to advance towards her with a knife.

Toni McBride, 23, shot and killed Daniel Hernandez, 38 on April 22. A lawsuit was filed on behalf of Hernandez's 14-year-old daughter, claiming that McBride had "reckless, violent and homicidal propensities," the Daily Mail reported.

As a member of the Newton Division in South Central Los Angeles, McBride and her partner responded to a multiple-vehicle collision, with a suspect carrying a "folding utility-type knife" confronting her and ignoring commands to drop the weapon, the LAPD report stated. McBride shot four times and killed the suspect, later identified as Hernandez.

Posted by: Besoeker || 07/19/2020 00:00 || Comments || Link || E-Mail|| [6469 views] Top|| File under:
Ice Cube lashes out at Kareem Abdul-Jabbar for calling him out on anti-Semitism
[IsraelTimes] Rapper Ice Cube slams NBA legend and columnist Kareem Abdul-Jabbar for calling him out in a piece taking celebrities to task for posting anti-Semitic statements on social media.

Abdul-Jabbar's latest column in The Hollywood Reporter named Ice Cube among various figures from the entertainment world he cited for perpetuating anti-Semitic canards.

"Shame on the Hollywood Reporter who obviously gave my brother Kareem 30 pieces of silver to cut us down without even a phone call," the rapper tweets.

The reference to "30 pieces of silver" is a nod to Judas, the disciple said to have betrayed Jesus.

Abdul-Jabbar's column noted a series of tweets Ice Cube had posted in early June, including a mural some have called anti-Semitic and images associated with conspiracy theories against Jews.
Posted by: trailing wife || 07/19/2020 07:55 || Comments || Link || E-Mail|| [6467 views] Top|| File under:
-Signs, Portents, and the Weather-
Florida Man Who Died In Motorcycle Wreck Labeled As COVID-19 Death By State
[Zero] We know that coronavirus death counts are being inflated - we just don't know by how much. After all, how could they not be when there is a financial incentive for states and municipalities to report deaths as coronavirus deaths? And for some states, there may even be a political incentive...

Which is why it shouldn't come as a total surprise when a man who suffered a fatal motorcycle accident in Florida last week was added to the state's Covid-19 death count.

Fox 35 did an investigation where they talked to Orange County Health Officer Dr. Raul Pino about two deaths of people in their 20s that were labeled coronavirus deaths. When they asked if the people who died had underlying conditions, Pino responded: "The first one didn't have any. He died in a motorcycle accident."
Posted by: Besoeker || 07/19/2020 07:34 || Comments || Link || E-Mail|| [6463 views] Top|| File under:
Nearly half of all Wake County's coronavirus cases are from Latinx community
h/t Instapundit


[WRAL] - Hispanics make up 10% of the population in Wake County but are nearly half of all coronavirus cases in the county.

"As we test more residents we notice a concerning trend," Greg Ford, Chairman of Wake County Board of Commissioners.

"COVID-19 is impacting the Latinx community more than any other ethnic group in our Wake County population of about 1.2 million people," he said.

This trend is not unique to Wake County, he added. Data shows that the Latinx population across the state is disproportionately affected by the virus.


I wonder, if you walk into an average local restaurant's kitchen...
Posted by: g(r)omgoru || 07/19/2020 03:56 || Comments || Link || E-Mail|| [6466 views] Top|| File under:
-Land of the Free
CNBC: Fauci Holds Up New York As Model For Fighting Coronavirus ‐ 'They Did It Correctly'
This man is a desiccated ghoul.

And people who defend him or back his positions are stupid and evil.


They keep trying to rehabilitate Grandma Killer Cuomo from possibly the worst decision in government health



[PJMedia] I used to have faith in Dr. Fauci's judgement, but that faith has waned over the past few months, and is now completely gone. How exactly does anyone look at what happened in New York and say that's a model example for fighting the coronavirus?

Let's look at the evidence.

Posted by: charger || 07/19/2020 13:32 || Comments || Link || E-Mail|| [6469 views] Top|| File under:
Arabia
Kuwait's emir in hospital, crown prince takes over some duties
[Al Ahram] Kuwait's 91-year-old ruler Emir Sheikh Sabah al-Ahmad al-Sabah was admitted to hospital on Saturday for medical checks, and the country's crown prince will temporarily carry out some of his duties, the state news agency KUNA reported.

It said Sheikh Sabah, who has ruled the OPEC oil producer and U.S. ally since 2006, would undergo a number of medical checkups, but it gave no further details.

A royal order was issued assigning Crown Prince Sheikh Nawaf al-Ahmed al-Sabah, the emir's designated successor, "to take over some constitutional jurisdictions of His Highness the Emir temporarily", KUNA said in a separate statement.

Last year, Sheikh Sabah was admitted to hospital in the United States while on an official visit there, after suffering what his office described as a health setback in Kuwait in August. He returned to the Gulf Arab state in October.

Kuwait's central bank governor issued a statement on Saturday after news of the emir's hospitalisation stressing the strength and stability of the dinar currency, which is pegged to a weighted basket of the country's big trading partners.

S&P Global Ratings on Friday revised Kuwait's outlook to 'negative' from 'stable', saying it expects the country's main liquidity buffer, the General Reserve Fund, to be insufficient to cover the state budget deficit.

The government has been trying to bolster its finances which have been hit by low oil prices and the coronavirus (aka COVID19 or Chinese Plague)

...the twenty first century equivalent of bubonic plague, only instead of killing off a third of the population of Europe it kills 3.4 percent of those who notice they have it. It seems to be fond of the elderly, especially Iranian politicians and holy men...
pandemic, and has been rapidly running down the General Reserve Fund.


Posted by: Fred || 07/19/2020 00:00 || Comments || Link || E-Mail|| [6465 views] Top|| File under:
Britain
Health department says England counting anyone who died after testing positive for coronavirus as related death
[Washington Examiner] England is counting anyone who has died there and had a coronavirus test come back positive at any point as a coronavirus death, Public Health England announced Friday.

This comes after the British government ordered a review of how daily coronavirus death figures in England are tallied after some claimed that the figures were inflated.

"Although it may seem straightforward, there is no WHO agreed method of counting deaths from COVID-19," said Dr. Susan Hopkins, England's public health incident director. "In England, we count all those that have died who had a positive COVID test at any point, to ensure our data is as complete as possible."

Hopkins noted that the coronavirus is "a new and emerging infection and there is increasing evidence of long term health problems for those affected."

On some days, England has seen more than 100 daily virus-related deaths as opposed to none in the other parts of the United Kingdom, according to the Associated Press.

"A patient who has tested positive, but successfully treated and discharged from hospital, will still be counted as a COVID death even if they had a heart attack or were run over by a bus three months later," said Yoon Loke and Carl Heneghan, two leading health professionals in the country, who added that a "statistical flaw" has occurred, leading to an inflated tally by Public Health England.
Posted by: Besoeker || 07/19/2020 02:57 || Comments || Link || E-Mail|| [6462 views] Top|| File under:
Beijing Enraged Over Proposed U.S. Visa Ban On All Chinese Communist Party Members
[LI] Beijing is angered over a proposed U.S. travel ban on all Chinese Communist Party members. Washington's decision to blacklist millions of card-carrying Communists will be an 'affront' to China, Chinese media reported citing country's Foreign Ministry.

"The leadership of the Communist Party is the fundamental feature of socialism with Chinese characteristics," Chinese foreign ministry spokeswoman Hua Chunying declared on Friday, adding that country's Communist Party "made a huge contribution to the advancement of mankind."

The remarks came after the New York Times, the Wall Street Journal, and other U.S. media outlets reported that the White House was considering a travel ban on more than 90 million member of President Xi Jinping-led Communist Party. "The Trump administration is considering banning travel to the United States by all members of the Chinese Communist Party and their families," the news agency Reuters reported on Friday. The proposed travel ban coincides with the suppression of civil liberties and the crackdown on pro-democracy protesters in Hong Kong.

U.S. Secretary of State Mike Pompeo did not reveal the details of the proposed actions against Beijing, but iterated Washington's resolve to hit back hard against the Chinese Communist Party. "We're working our way through, under the president's guidance, about how to think about pushing back against the Chinese Communist Party," he told reporters on Wednesday.
Posted by: g(r)omgoru || 07/19/2020 04:04 || Comments || Link || E-Mail|| [6463 views] Top|| File under: Commies
Floods kill 14 in China as water peaks at Three Gorges Dam
[Al Ahram] At least 14 people have died in the latest round of seasonal rains and flooding in southern China, as soldiers and workers built makeshift barriers with sandbags and rocks Saturday to keep the Yangtze River and its tributaries at bay.

Three floodgates of the Three Gorges Dam that spans the Yangtze were opened as the water level behind the massive dam rose more than 15 meters (50 feet) above flood level, the official Xinhua News Agency reported.

The dam was holding back about 45% of the water, Xinhua said, citing China Three Gorges Corp.

Upstream, 11 people had been killed in Chongqing as of Saturday morning, China National Emergency Broadcasting said in an online report, citing the municipal emergency agency. More than 20,000 people had been evacuated and 1,031 homes destroyed.

Three landslides in Dunhao town in a mountainous part of Chongqing left six dead, the city's Emergency Management Bureau said. The bodies had been found by Friday evening after more than 200 people were dispatched for a search and rescue operation. Rainfall in the town of Dunhao totaled 39 centimeters (15 inches), the bureau said.


Posted by: Fred || 07/19/2020 00:00 || Comments || Link || E-Mail|| [6466 views] Top|| File under: Commies
Ministries of security, Strategic Support Force — China's intel agencies & how they operate
[The Print] China operates through multiple intelligence set-ups, both at civil and military level, and runs several frontal organizations to cloak these agencies.

China has earned much infamy as an opaque country that relies on its security and intelligence agencies to keep a tight grip on its citizens, dissidents and foreigners, while also indulging in practices like industrial espionage and cyber warfare.

While intelligence agencies of India, Pakistan and many countries like the US, Russia and Israel are well-known, the Chinese intelligence set-up is shrouded in secrecy. But these layers are slowly peeling off, sources in the defence and security establishment have told ThePrint.

"They operate through multiple layers, which could include media or commercial firms. It is believed that many of the Chinese tech companies and other firms have connections to the Chinese Communist Party and the military," a source said.

However, it is difficult to verify these claims because China remains a closed and controlled society, and there is a language barrier.

Anne-Marie Brady, professor of political science at New Zealand's University of Canterbury, has written about the main Chinese intelligence agencies in an article titled 'Party Faithful' published in the latest issue of Australian Foreign Affairs, brought to light in a column by Peter Hartcher of The Sydney Morning Herald this week.

Hartcher also cites the 2019 book Chinese Communist Espionage: An Intelligence Primer by Americans Peter Mattis and Matthew Brazil to say that today, China has more people engaged in its spying network than any other country.

Ministry of State Security
The foremost Chinese civilian intelligence agency is the Ministry of State Security or MSS, which Brady describes as a "full-spectrum intelligence agency" spying on the world, similar to the Soviet Union's KGB, which translates to 'Committee for State Security' in English.

Formed in 1983, the MSS is mandated with counter-intelligence, foreign intelligence, as well as domestic surveillance and intelligence for national security. It is often described as something like a cross between the American Central Intelligence Agency and the Federal Bureau of Investigation.

The MSS also has a public 'research' front, the China Institutes of Contemporary International Relations, which was set up as a single institute in 1980 and became 'institutes' in 2003.

The South China Morning Post reported that "under the National Intelligence Law enacted in 2017, the MSS — along with other intelligence authorities — has broad powers to conduct various types of espionage activities both in China and overseas, to monitor and investigate foreign and domestic individuals and institutions, and it can order them to engage in or support intelligence activities".

It is also empowered to administratively detain those who impede or divulge information on intelligence work for up to 15 days.

Ministry of Public Security
This ministry looks after internal security dynamics and dissidents, besides counter-terrorism. It controls China's internal cyber policy.

From administering household registration, identification cards, nationality as well as entry status and exit of Chinese and foreign nationals, to manage gatherings and demonstrations, to even border management, the MPS is a critical tool that keeps China opaque.

Joint Staff Department Intelligence Bureau
This is the external intelligence agency of China's People's Liberation Army.

"The JSD Intelligence Bureau also sends its people abroad as undercover operatives in companies, universities and other outfits. It has its own front organisation for welcoming foreign military officials, the China Institute for International Strategic Studies. It also operates the Institute of International Relations," Hartcher states in his column.

Strategic Support Force
This agency of the PLA handles everything related to cyber warfare, conducting a spectrum of operations — from political interference abroad to carrying out hacking targeting military and commercial secrets, to psychological operations, commonly known as PsyOps.

The Jamestown Foundation, a Washington DC-based institute for research and analysis, notes that the SSF, as the new information warfare force of the PLA, has two primary missions.

"First, it is to provide the PLA with strategic information support through space and network-based capabilities, including communications, navigation and positioning, intelligence, surveillance and reconnaissance, and the protection of military information infrastructure," it says.

"Second, the SSF is to conduct information operations, including space and counterspace, cyber, electromagnetic warfare, and psychological operations," it adds.

Posted by: 3dc || 07/19/2020 00:00 || Comments || Link || E-Mail|| [6471 views] Top|| File under: Commies
Cyber
Read Twitter's Update On The Huge Hack ‐ 8 Accounts May Have Had Private Messages Stolen
[MSN] The VERGE: On Friday evening, Twitter issued its first full blog post about what happened after the biggest security lapse in the company's history, one that led to attackers getting hold of some of the highest profile Twitter accounts in the world-- including Democratic presidential candidate Joe Biden, President Barack Obama, Tesla CEO Elon Musk, Microsoft co-founder Bill Gates, Kanye West, Michael Bloomberg, and more.

They may even have DMs that the 8 individuals deleted, given that Twitter stores DMs on its servers as long as either party to a conversation keeps them around -- we learned last February that you can retrieve deleted DMs by downloading the "Your Twitter Data" archive, even if you've deleted them yourself.
Posted by: charger || 07/19/2020 00:00 || Comments || Link || E-Mail|| [6460 views] Top|| File under:
Economy
Some 30 million Americans are set to lose $600 jobless benefit
[Aljazeera] An important source of income for roughly 30 million unemployed people in the United States is set to end, threatening their ability to meet rent and pay bills and potentially undercutting the fragile economic recovery.

In March, Congress approved an extra $600 in weekly unemployment benefits as part of its $2 trillion relief package aimed at offsetting the effect of the coronavirus pandemic. That additional payment expires next week unless it gets renewed.

For Henry Montalvo, who was furloughed from his job as a banquet server and bartender in Phoenix in mid-March, the expiration of the $600 will cut his unemployment benefits by two-thirds. He uses the money to help support his three children and pregnant girlfriend.

"Now that it's about to end, that grim and uneasy feeling is coming back and really fast," Montalvo said.
Posted by: Besoeker || 07/19/2020 07:06 || Comments || Link || E-Mail|| [6462 views] Top|| File under:
Wave of arrests following anti-gov't rallies in Jerusalem and Tel Aviv
[YNet] - Israeli police made a wave of arrests following mass, anti-government rallies held in Jerusalem in Tel Aviv on Saturday evening.


It's like a weekly concert


Thousands of protesters gathered at Charles Clore Park in Tel Aviv and in front of Prime Minister's Residence in Jerusalem with signs reading "Out of touch. We're fed up," in response to what they see as a bungled government response to the economic fallout from the new coronavirus.


We demand the Prime Minister wave his magic wand and banish the virus!


...Israel Police said 13 protesters had been arrested at Habima Square in Tel Aviv and 15 demonstrators had been detained at Paris Square in Jerusalem.

Police said they will ask the court to extend the remand of the protester who attacked an officer in Jerusalem and six demonstrators accused of damaging property during the rally in Tel Aviv.


Property rights over People Rights!:-)


During Saturday's protests, police used water cannons to disperse the crowd of 1,500 people around Netanyahu's residence, while in Tel Aviv, police used tear gas to try to stop the demonstrators from marching through the streets.


I wonder, does Seattle accept immigrants from Israel?




Posted by: g(r)omgoru || 07/19/2020 04:12 || Comments || Link || E-Mail|| [6461 views] Top|| File under:
Science & Technology
The study of nearly 65,000 people in South Korea is bad news for N.C. Teachers Union
h/t Hot Air


[NYT] - In the heated debate over reopening schools, one burning question has been whether and how efficiently children can spread the virus to others.

A large new study from South Korea offers an answer: Children younger than 10 transmit to others much less often than adults do, but the risk is not zero. And those between the ages of 10 and 19 can spread the virus at least as well as adults do.


OK. A virus can't count, but can distinguish between single and double digit numbers. :-)


The findings suggest that as schools reopen, communities will see clusters of infection take root that include children of all ages, several experts cautioned.

"I fear that there has been this sense that kids just won't get infected or don't get infected in the same way as adults and that, therefore, they're almost like a bubbled population," said Michael Osterholm, an infectious diseases expert at the University of Minnesota.


Currently in hiding?


...Several studies from Europe and Asia have suggested that young children are less likely to get infected and to spread the virus. But most of those studies were small and flawed, said Dr. Ashish Jha, director of the Harvard Global Health Institute.

The new study "is very carefully done, it's systematic and looks at a very large population," Dr. Jha said. "It's one of the best studies we've had to date on this issue."
Posted by: g(r)omgoru || 07/19/2020 10:46 || Comments || Link || E-Mail|| [6468 views] Top|| File under:
Israeli doctor reinfected with coronavirus 3 months after recovering
[JPost] - A doctor from Sheba Medical Center in Ramat Gan has been confirmed as infected with the coronavirus, three months after she recovered from the virus, according to Channel 13.

The doctor suffered from a fever, cough and muscle pain when she tested positive with the virus in April, but recovered and tested negative for the virus in May and June.

Earlier this month, the doctor came in contact with a confirmed patient and subsequently tested positive for the virus yet again.

This is the second case at Sheba Medical Center in which a patient recovered from the virus and was subsequently reinfected. Another patient at the hospital recovered and returned to the hospital with severe lung inflammation.

The cases are the latest in a series of incidents of suspected reinfection that have raised questions concerning how long immunity against the virus lasts.

In May, a 45-year-old woman from Jisr e-Zarka tested positive for the coronavirus after being re-admitted to Hadera's Hillel Yaffe Medical Center, where she was initially hospitalized with fever and chest pains.

This came a month after she was discharged from the medical center having recovered from the virus and testing negative twice.

Posted by: g(r)omgoru || 07/19/2020 09:53 || Comments || Link || E-Mail|| [6462 views] Top|| File under:
Syria-Lebanon-Iran
Iran estimates it has 25 million CCPvirus infections.
[Taiwan News] Iran's president on Saturday estimated as many as 25 million Iranians could have been infected with the coronavirus since the outbreak's beginning, as he urged the public to take the pandemic seriously, the state-run IRNA news agency reported Saturday.

Hassan Rouhani cited a new Iranian Health Ministry study in offering the unprecedentedly high numbers.

Rouhani also said about 30 to 35 million will be infected to the virus in the coming months.

"We have to estimate that 30 to 35 million people will be exposed to the virus, which is very important", Rouhani added.

Iranians officials have not explained on what the report's estimates are based. The study has so far not been made publicly available.

Referring to the report, Rouhani said it also predicts that the number of hospitalizations will soon be "twice as many as we have seen in the last 150 days."

Iran has seen the worst outbreak in the Middle East, with more than 270,000 confirmed cases and at least 13,979 deaths. That includes 2,166 new cases and 188 deaths in the last 24 hours, according to the Health Ministry.

Authorities in the capital of Tehran are imposing new restrictions from Saturday, amid the severe increase in cases in recent weeks, closing some public spaces like coffee shops, zoos, and indoor swimming pools.

Rouhani's most recent remarks show that questions remain over the country's official figures from the outbreak, even after officials have publicly acknowledged its importance.

Before Iran reported its first cases of the virus in February, authorities denied it had reached the country for days, allowing the virus time to spread as the nation marked the 41st anniversary of the Islamic Revolution with mass demonstrations and then held a parliamentary election in which authorities desperately sought to boost turnout.

A parliamentary report in April said Iran's death toll is likely nearly double the officially reported figures. Given insufficient testing, the report said the number of people infected at the time was probably "eight to 10 times" higher than the reported figures.

Even today, Iranian death tolls remain based on those who died in coronavirus wards in hospitals. However, it's believed that many more died at home, and some families have reportedly asked doctors not to mention their loved ones died of the virus to avoid the stigma associated with COVID-19, the illness caused by the virus.
Posted by: 3dc || 07/19/2020 08:46 || Comments || Link || E-Mail|| [6460 views] Top|| File under: Commies
Government
Here's what the damage inside the Bonhomme Richard looks like
[Navy Times] Photos have emerged online this week of the charred insides of the amphibious assault ship Bonhomme Richard, which burned for more than four days this week.

A Navy official confirmed the authenticity of the images.

The collection below was gathered and posted on Twitter by @Osinttechnical.

The fire was called away at 8:30 a.m. Sunday.

Chief of Naval Operations Adm. Mike Gilday said Friday that officials thought the blaze was under control as of Sunday evening, but that wind and explosions forced a retreat of fire crews.

Whether the ship will sail again remains unclear.


Pictures and a video at link
Posted by: Seeking Cure For Ignorance || 07/19/2020 00:00 || Comments || Link || E-Mail|| [6475 views] Top|| File under:
-PC Follies
N.C. teachers union demands complete state shutdown, suspended mortgages before school can reopen
Guess which City?


[Just The News] They also want welfare for illegal immigrants.

A teachers union in North Carolina has issued a host of expansive demands it says must be met before schools in the state can re-open, including a suspension on mortgage payments and the implementation of universal healthcare.

The Durham Association of Educators said on its website this week that politicians demanding the re-opening of schools are "prepared to let [teachers] get sick and die."

Calling the COVID-19 pandemic "a game of Russian Roulette," the union acknowledges that while "children are suffering without school," remote learning should nevertheless "remain the default" indefinitely, and that the state's governor "needs to shut down the state to flatten the curve."

In addition to shutting down the state, the teachers also list "concrete policies that have permitted other countries to flatten the curve and return to public life." Among them are "moratoriums on rent and mortgage, universal health care, [and] direct income support regardless of immigration status."

"The United States leads the world in positive cases and deaths, isolated from the rest of the globe," the union writes. "We must fight together, collectively, for changes that will permit our communities to thrive during this pandemic and beyond."

Though the union argues that "COVID-19 rates are rising" in the state, North Carolina's coronavirus dashboard indicates that the state's rising case detections over the last few months appear to be in no small part a function of increased testing there. Testing rates have steadily risen over the last month, while the percentage of positive tests have remained largely flat over that time and even began gradually declining over a week ago.

Deaths, meanwhile, appear to have peaked around two months ago, in late May, and have been declining ever since.

Posted by: Frank G || 07/19/2020 00:00 || Comments || Link || E-Mail|| [6468 views] Top|| File under:
Who's in the News
45
[untagged]
9
Antifa/BLM
5
Commies
4
Govt of Iran
3
Sublime Porte
2
Islamic State
2
Moslem Colonists
1
Govt of Pakistan
1
Govt of Sudan
1
Hezbollah
1
Muslim Brotherhood
1
Narcos
1
Palestinian Authority
1
Fulani Herdsmen (Boko Haram)
1
Arab Spring
1
Govt of Iran Proxies
Bookmark
E-Mail Me
The Classics
The O Club
Rantburg Store
The Bloids
The Never-ending Story
Thugburg
Gulf War I
The Way We Were
Bio
Merry-Go-Blog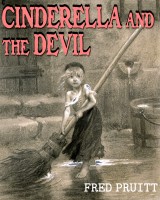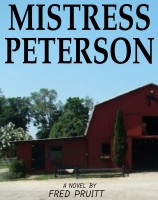 On Sale now!


A multi-volume chronology and reference guide set detailing three years of the Mexican Drug War between 2010 and 2012.

Rantburg.com and borderlandbeat.com correspondent and author Chris Covert presents his first non-fiction work detailing the drug and gang related violence in Mexico.

Chris gives us Mexican press dispatches of drug and gang war violence over three years, presented in a multi volume set intended to chronicle the death, violence and mayhem which has dominated Mexico for six years.
Click here for more information


Meet the Mods
In no particular order...


Steve White
Seafarious
Pappy
lotp
Scooter McGruder
john frum
tu3031
badanov
sherry
ryuge
GolfBravoUSMC
Bright Pebbles
trailing wife
Gloria
Fred
Besoeker
Glenmore
Frank G
3dc
Skidmark
Alaska Paul



Better than the average link...



Rantburg was assembled from recycled algorithms in the United States of America. No trees were destroyed in the production of this weblog. We did hurt some, though. Sorry.
34.239.170.169

Help keep the Burg running! Paypal: