-Lurid Crime Tales-
Victim's family calls for unity after arrest of 2 people in beating of 80-year-old man in Lancaster
[KTLA-5 Los Angeles] The family of a man who was beaten and robbed inside a Lancaster grocery store last week called for unity after the arrest of two suspects on Saturday.

The Los Angeles County Sheriff's Department arrested Damaris Wade, 22, and Tamika White, 33, in the attack of Roberto Flores Lopez inside the restroom of a Superior market the morning of July 8.

Investigators believe Wade assaulted and robbed Lopez, and that White accompanied the assailant to the store.

The attacker continued to kick the 80-year-old even after giving up his wallet, Lopez's relatives said.

Somebody later found the victim in the restroom, bleeding on the floor, his son Francisco Ordorico told KTLA. According to authorities, the victim suffered broken ribs and injuries to his face.

Before arresting Wade and White on Saturday night, the Sheriff's Department distributed surveillance video of the suspects.

Investigators said they did not believe the incident to be a hate crime. The Sheriff's Department described Wade and White as Black; Lopez is Latino.

Wade and White remain in jail on $100,000 and $50,000 bail, respectively, according to county inmate records.
Posted by: Besoeker || 07/13/2020 03:27 || Comments || Link || E-Mail|| [6521 views] Top|| File under:
-Obits-
Atlanta Rapper Lil Marlo Tango Uniform
[NBC] Atlanta rapper Rudolph Johnson, better known as Lil Marlo, is dead, according to the Fulton County Medical Examiner's office.

The medical examiner's office confirmed to NBC News on Sunday morning that a deceased individual by the name of Rudolph Johnson was brought in during the last 24 hours after reports surfaced of the rapper's death. Johnson was reportedly 27, though the medical examiner's office told NBC News he was 30.

Cause of death has yet to be determined, according to the Fulton County Medical Examiner's office.

The Atlanta Police Department confirmed that officers found a 30-year-old man who was shot in a vehicle on I-285 near the Benjamin E. Mays Drive overpass after responding to a call about an accident on Saturday night. Police did not confirm the man's identity.

The department believed the driver was intentionally shot and the department's homicide investigators are looking into the incident.


Posted by: Besoeker || 07/13/2020 11:16 || Comments || Link || E-Mail|| [6504 views] Top|| File under:
-Short Attention Span Theater-
'A creative director who rubbed himself up against staff in the elevator, soliciting for oral sex and drugging employees': Inside gaming giant Ubisoft's 'toxic' environment as FIVE senior staff behind Assassin's Creed resign and two are suspended
[Daily Mail, where America gets its news]
The French gaming giant launched the probe last month after troubling allegations of sexual misconduct and a 'toxic' working environment surfaced


Chief Creative Officer Serge Hascoet, the man behind Assassin's Creed and other blockbusters, has resigned effective immediately


Vice Presidents Tommy Francois and Andrien 'Escoblades' Gbinigie have also been suspended - each man faced at least three claims of misconduct


More than 20 other employees are currently under investigation with more departures likely, reports suggest


Ashraf Ismail, the creative director of the Assassin's Creed franchise, stepped down from the company last month amid allegations of infidelity


'Ubisoft has fallen short in its obligation to guarantee a safe and inclusive workplace environment for its employees,' the company said
People forget the rules of normal behaviour in a skunkworks situation — and the cleanup afterward reveals the destroyed lives. After the first year working in one such group, Mr. Wife negotiated a more normal assignment in the company; he could see where it was going, and did not want to be part of the crash at the end — despite the great strides they were making in the project itself.
Posted by: Skidmark || 07/13/2020 00:00 || Comments || Link || E-Mail|| [6551 views] Top|| File under:
-Signs, Portents, and the Weather-
Coronaplague Roundup
[Al Ahram] The Paleostinian Authority on Sunday imposed a night-time and weekend curfew on the occupied West Bank for the coming 14 days to try and rein in rising coronavirus (aka COVID19 or Chinese Plague)

...the twenty first century equivalent of bubonic plague, only instead of killing off a third of the population of Europe it kills 3.4 percent of those who notice they have it. It seems to be fond of the elderly, especially Iranian politicians and holy men...
numbers.


"Attention: All riots, stone throwing, and molotov cocktailing must be done in daylight hours. That is all"


"Travel will be prohibited daily from 8:00 pm (1700 GMT) to 6:00 am in all governorates," as well as from Thursday evening to Sunday morning, Paleostinian government

front man

Ibrahim Melhem told a news conference.

In the addition to the general dawn-to-dusk curfew, major cities Ramallah, Hebron, Nablus and Bethlehem, will be under total lockdown until Thursday evening, he said, while travel between districts will be banned for two weeks.

Only pharmacies and bakeries will be allowed to open.


Posted by: Fred || 07/13/2020 00:00 || Comments || Link || E-Mail|| [6579 views] Top|| File under:
The Bonnie Dick is Burning.... 21 injured at Naval Base San Diego
...USS Bonhomme Richard (LHD-6) is on fire at San Diego. Witnesses are reporting at least one major explosion - an acquaintance of mine was a couple miles from the yard, and he felt it. It was a three alarm fire, but there are now reports that it is out of control and all firefighters have been pulled back. There were approximately 200 crew aboard when the fire started; and there are unconfirmed reports of about a dozen injuries. Pray God that's as bad as it gets.

Mike
[FoxNews] At least 21 people suffered minor injuries on Sunday after an explosion and fire broke out on the USS Bonhomme Richard at Naval Base San Diego, military officials said.

"Seventeen Sailors and four civilians are being treated for non-life-threatening injuries at a local hospital. All inport ships have been contacted and directed to provide fire parties to possibly assist with firefighting efforts," the Navy said in a statement.

The blaze was reported on the ship shortly before 9 a.m., said Krishna Jackson, the base's public information officer. As of Sunday evening, the fire had yet to be contained.

The Navy said Federal Fire San Diego is the on-scene lead for firefighting efforts on Naval Base San Diego combatting the fire.

"Currently there are two firefighting teams fighting the fire aboard the ship," Federal Fire San Diego Division Chief Rob Bondurant said. "Federal Fire is rotating their crews aboard the ship with U.S. Navy firefighting crews from the waterfront to fight the fire in order to, find the seat of the fire and extinguish it. Also, Navy Region Southwest tugs are also continuously combatting the fire from the bay"

The origin of the fire is still unknown and is pending investigation.

Later Sunday, the Navy said two guided-missile destroyers were moved away from the Bonhomme Richard after it caught fire. One of the warships forced to switch births was the USS Fitzgerald, which had just returned to the fleet following a collision at sea off the coast of Japan three years ago that killed seven sailors.

"At approximately 1:00 p.m., USS Fitzgerald (DDG 62) shifted berths to a pier further away from the fire. USS Russell (DDG 59) moved approximately 30 minutes later," the Navy said.

U.S. Pacific Fleet Naval Surface Forces had tweeted earlier that 18 sailors "have been transferred to a local hospital with non-life-threatening injuries," adding that 160 were on board at the time of the explosion.

The cause of the fire was under investigation. Jackson didn't know where on the 840-foot amphibious assault vessel the explosion and the fire occurred.

Images of the fire initially showed a huge plume of smoke visible around San Diego. The city is the home port of the Bonhomme Richard, which was undergoing routine maintenance at the time of the fire.

Chief of Naval Operations Adm. Mike Gilday released a statement Sunday night, saying: "Today, we suffered a terrible tragedy aboard USS Bonhomme Richard (LHD 6) when a fire broke out aboard the ship while in port San Diego. At this point, 17 Sailors and four civilians are being treated for non-life-threatening injuries at a local hospital. The remainder of the crew is accounted for. We are grateful for the quick and immediate response of local, base and shipboard firefighters aboard USS Bonhomme Richard. Our thoughts and prayers are with our BHR Sailors, their families and our emergency responders who continue to fight the fire. Godspeed."


Posted by: Mike Kozlowski || 07/13/2020 00:00 || Comments || Link || E-Mail|| [6551 views] Top|| File under:
Caucasus/Russia/Central Asia
Two killed in Azerbaijan-Armenia border clashes
[Al Ahram] Arch-foes Armenia and Azerbaijan traded accusations of launching a military offensive using artillery fire along their shared border on Sunday, with Baku reporting two troops killed.Azerbaijan's defence ministry said Armenia's "offensive" from its northern Tavush region was met with a "counterstrike" and retreated.

"Two Azerbaijani servicemen were killed and five more

maimed

," it added.

Yerevan, on its part, accused Baku of "using artillery in an attack aimed at capturing (Armenian) positions."

"They were repulsed, suffering losses in manpower. There were no casualties among Armenian servicemen," Armenia's defence ministry spokeswoman, Shushan Stepanyan, said in a Facebook post.

Fighting resumed late in the night with Azerbaijani forces shelling Armenian positions from trench mortars and tanks, according to Stepanyan.

"Azerbaijan's political and military leadership will bear the responsibility for the consequences of the escalation," she said.

The two former Soviet republics have for decades been locked in a simmering conflict over Nagorny Karabakh, a breakaway territory which was at the heart of a bloody war in the 1990s.

But the Sunday

festivities

were far from Karabakh, and directly between the two Caucasus states, which happens rarely.

Since a fragile 1994 ceasefire, peace talks between Baku and Yerevan have been mediated by the "Minsk Group" of diplomats from

La Belle France

, Russia, and the United States.

- SPECTRE OF WAR -
Sunday's

festivities

erupted days after Azerbaijani President Ilham Aliyev raised the spectre of a fresh war with Armenia and denounced stalled peace talks.

On Tuesday, Aliyev threatened to withdraw from Karabakh negotiations "if they yield no results." He did not provide details.

Citing the right to self-defence enshrined in the United Nations


...boodling on the grand scale...


Charter, he rejected the negotiators' premise that "there is no military solution to the conflict".

An all-out war between the two countries could potentially envelop the entire Caucasus, dragging in regional powers -- Armenia's military ally Russia and Azerbaijan's patron The Sick Man of Europe Turkey

...the only place on the face of the earth that misses the Ottoman Empire...
-- which compete for geopolitical influence in the strategic region.

Commenting on the

festivities

on Sunday, Aliyev said "Armenia's military adventure is aimed at dragging into the conflict the military-political organization of which it is a member."




Posted by: Fred || 07/13/2020 00:00 || Comments || Link || E-Mail|| [6490 views] Top|| File under:
Thousands of Russians protest governor's arrest, demand 'Putin step down'
[FoxNews] Tens of thousands of Russians took to the streets to protest the arrest of a regional governor, demanding both his release and President Vladimir Putin's resignation, according to reports.

Sergei Furgal, the governor of Khabarovsk, is a member of the Liberal Democratic Party, having defeated a candidate of Putin's own United Russia party. Just days after Putin won a landslide ballot on constitutional reforms, Furgal was arrested on suspicion of multiple murders, according to the Moscow Times.

The alleged murders occurred between 2004-2005 in the Khabarovsk territory, resulting in the deaths of several businessmen while Furgal was himself involved in the timber and scrap metal trade.
Posted by: Skidmark || 07/13/2020 00:00 || Comments || Link || E-Mail|| [6497 views] Top|| File under:
Europe
Prison terms for French ex-spies who shared secrets with China
[Al Ahram] A French court has sentenced to jail two former agents from the foreign intelligence service after convicting them of sharing secrets with China.

Following a trial in

Gay Paree

conducted in the utmost secrecy, the former officers with

La Belle France

's Directorate-General for External Security (DGSE) were convicted Friday of "sharing intelligence" with a foreign power.

Pierre-Marie H., 69, was handed a 12-year jail sentence while Henri M., 73, was given an eight-year term.

Pierre-Marie H.'s wife was convicted of concealment and sentenced to four years, with two suspended.

Both men, now retired, were charged and detained in December 2017, although they were allowed out on bail.

In 1997, Henri M. was appointed the DGSE's man in Beijing, where he was the second secretary at the embassy. He was recalled in 1998 after having an affair with the ambassador's Chinese interpreter.

He retired a few years later and returned to China in 2003, where he married the former interpreter, setting up a home on Hainan island in southern China.

Pierre-Marie H., who had never been posted abroad, was arrested at Zurich airport carrying cash after meeting a Chinese contact on an Indian Ocean island, according to media reports.

The DGSE has has seen a surge of interest in its work thanks to the hugely popular TV drama "Le Bureau des Legendes" (known as "Le Bureau" outside

La Belle France

).

The series contains some characters working for the DGSE who it turns out are sharing secrets with foreign powers.
Posted by: Fred || 07/13/2020 00:00 || Comments || Link || E-Mail|| [6503 views] Top|| File under: Commies
Science & Technology
HCQ Helps Contain COVID-19 Cases: New Evidence and a Major Retraction
[PJMedia] Hydroxychloroquine (HCQ) — the controversial COVID-19 treatment touted by President Donald Trump — might be gaining new traction in the fight against the Wuhan coronavirus.

The latest positive results come from Vadodara, India, where city officials have conducted a major study involving more than 300,000 people, including "health workers and other frontline staff."

The Indian Express reports:


The administration has analysed a sample of over 1 lakh [lakh = 100,000] residents, who were mostly close contacts of positive persons and the effect of HCQ in containing the transmission of the virus. According to the analysis, of the 48,873 close contacts of positive patients who took one dose of HCQ, 102 turned Covid-19 positive and 12 succumbed to the infection whereas 48 of the 17,776 close contacts of positive patients who took two doses of HCQ turned positive and only one died. The study also states that of the 33,563 close contacts of patients who took three HCQ doses, 43 tested positive and one died.

Local health official Dr. Devesh Patel told the paper, "It has shown positive results. We have the numbers and not one person has complained of complications. The only side effect reported is mild gastritis, which is common with administering heavy medicines and can be effectively handled."

In other words, anyone who has taken the much more common azithromycin antibiotic for a simple sinus infection has probably suffered about the same distress — all gastric — as a subject of the Vadodara study.

Dr. Mohammad Hussain, who runs Vadodara's Faith Hospital, told the Express, "There are conflicting studies about the use of HCQ. While initially the US studies rejected it and cited side-effects, European countries backed its prophylactic use. In Vadodara, it has shown positive results. We have been able to restrict cases in clusters. Nagarwada no longer has a huge number of cases."

Hussain reiterated that no serious side effects were reported.

Posted by: g(r)omgoru || 07/13/2020 15:56 || Comments || Link || E-Mail|| [6510 views] Top|| File under:
Commentary in Pediatrics: Children don't transmit COVID-19, schools should reopen in fall
[MedicalXpress] A commentary published in the journal Pediatrics, the official peer-reviewed journal of the American Academy of Pediatrics, concludes that children infrequently transmit COVID-19 to each other or to adults and that many schools, provided they follow appropriate social distancing guidelines and take into account rates of transmission in their community, can and should reopen in the fall.

The authors, Benjamin Lee, M.D. and William V. Raszka, Jr., M.D., are both pediatric infectious disease specialists on the faculty of the University of Vermont's Larner College of Medicine. Dr. Raszka is an associate editor of Pediatrics.

The authors of the commentary, titled "COVID-19 Transmission and Children: The Child Is Not to Blame," base their conclusions on a new study published in the current issue of Pediatrics, "COVID-19 in Children and the Dynamics of Infection in Families," and four other recent studies that examine COVID-19 transmission by and among children.

—In the new Pediatrics study, Klara M. Posfay-Barbe, M.D., a faculty member at University of Geneva's medical school, and her colleagues studied the households of 39 Swiss children infected with COVID-19. Contact tracing revealed that in only three (8%) was a child the suspected index case, with symptom onset preceding illness in adult household contacts.

—In a recent study in China, contact tracing demonstrated that, of the 68 children with COVID-19 admitted to Qingdao Women's and Children's Hospital from January 20 to February 27, 2020, 96% were household contacts of previously infected adults. In another study of Chinese children, nine of 10 children admitted to several provincial hospitals outside Wuhan contracted COVID-19 from an adult, with only one possible child-to-child transmission, based on the timing of disease onset.

—In a French study, a boy with COVID-19 exposed over 80 classmates at three schools to the disease. None contracted it. Transmission of other respiratory diseases, including influenza transmission, was common at the schools.

—In a study in New South Wales, nine infected students and nine staff across 15 schools exposed a total of 735 students and 128 staff to COVID-19. Only two secondary infections resulted, one transmitted by an adult to a child.

"The data are striking," said Dr. Raszka. "The key takeaway is that children are not driving the pandemic. After six months, we have a wealth of accumulating data showing that children are less likely to become infected and seem less infectious; it is congregating adults who aren't following safety protocols who are responsible for driving the upward curve."

Rising cases among adults and children in Texas childcare facilities, which have seen 894 COVID-19 cases among staff members and 441 among children in 883 child care facilities across the state, have the potential to be misinterpreted, Dr. Raszka said. He has not studied the details of the outbreak.
Posted by: Bright Pebbles || 07/13/2020 00:00 || Comments || Link || E-Mail|| [6519 views] Top|| File under:
-PC Follies
Washington NFL team to announce retirement of 'Redskins' nickname, reveal new name Monday
[USAToday] Just less than two weeks after one of his most prominent corporate sponsors urged him to change the name of his football team, Washington owner Daniel Snyder plans to announce the retirement of the "Redskins" nickname and reveal a new team name Monday morning, a person with knowledge of the situation confirmed to USA TODAY Sports.


Hold off, y'all. I understand the Indians name is coming open.


The person spoke on the condition of anonymity because the announcement of a pending change had not been made.


It's a secret, so don't tell nobody, okay?


The new name remains unknown, but Warriors, Red Wolves and Redtails have ranked among the post popular choices among fans on social media.


How about the Russets? Red Peppers? Beets? I can hear the cheeers now: "Beat 'em, Beets!" Maybe "Bake 'em Russets!" Ooh! Ooh! Something Italiano? How about the Washington Iron Eyes?


Snyder has long ignored requests of Native American tribes and other organizations to change the name because some deem the term offensive, citing the fact that the dictionary classifies it as a racial slur.
How about the Custers, then? No. He lost. How about a victorious general? General Crook? The Washington Crooks sounds so apropos.
In 2013, Snyder, who grew up cheering for the team and purchased it in 1999, told USA TODAY Sports that he would "NEVER" change the name.


But never's such a long time. Keep the Injun theme, without the "only good one" connotation. How about the Washington Arrowheads? Go Heads!


He and the team have maintained that the name was intended to honor Native Americans. They pointed to a 2016 Washington Post survey that found that 9 of 10 Native Americans polled had no problem with the name. However, opposing Native American tribes questioned the accuracy of that research.


Maybe something a little more alliterative? Washington Wampanoags, mebbe?


As the climate in the country has changed to a place of greater awareness of racial insensitivities, the Redskins name debate returned to the spotlight. A group of investors urged FedEx, Nike and Pepsi to join their fight to change the name. Meanwhile, reports surfaced that Washington's minority owners also had encouraged Snyder to make a change. He had turned a deaf ear until FedEx, whose president and chairman Fred Smith owns a stake of the team, publicly demanded a change on July 2.


Something Hispanic, perhaps? There probably wouldn't be any controversy about that. How about the Washington Goyas? They could replace the Jefferson nickle Injuns on the sides of their helmets with ears. On only one side. Think of the money it'd save?


The following day, Snyder issued a team statement that he would be conducting a thorough review of the matter. Shortly after, coach Ron Rivera told the Post that he hoped the new name could be in place by the start of the 2020 season, and revealed that he and Snyder shared a goal of honoring Native American culture and the military with the selection of the new name.


Go Skins! How 'bout the Washington Foreskins?



Posted by: Beavis || 07/13/2020 00:00 || Comments || Link || E-Mail|| [6539 views] Top|| File under:
Who's in the News
37
[untagged]
14
Antifa/BLM
5
Govt of Iran
4
Sublime Porte
3
Arab Spring
3
Taliban
3
Human Trafficking
2
Govt of Iran Proxies
2
Commies
2
Hezbollah
2
al-Nusra
1
Muslim Brotherhood
1
Govt of Sudan
1
Govt of Iraq
1
Houthis
Bookmark
E-Mail Me
The Classics
The O Club
Rantburg Store
The Bloids
The Never-ending Story
Thugburg
Gulf War I
The Way We Were
Bio
Merry-Go-Blog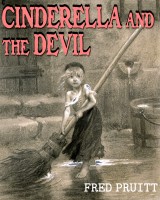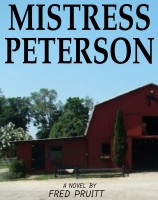 On Sale now!


A multi-volume chronology and reference guide set detailing three years of the Mexican Drug War between 2010 and 2012.

Rantburg.com and borderlandbeat.com correspondent and author Chris Covert presents his first non-fiction work detailing the drug and gang related violence in Mexico.

Chris gives us Mexican press dispatches of drug and gang war violence over three years, presented in a multi volume set intended to chronicle the death, violence and mayhem which has dominated Mexico for six years.
Click here for more information


Meet the Mods
In no particular order...


Steve White
Seafarious
Pappy
lotp
Scooter McGruder
john frum
tu3031
badanov
sherry
ryuge
GolfBravoUSMC
Bright Pebbles
trailing wife
Gloria
Fred
Besoeker
Glenmore
Frank G
3dc
Skidmark
Alaska Paul



Better than the average link...



Rantburg was assembled from recycled algorithms in the United States of America. No trees were destroyed in the production of this weblog. We did hurt some, though. Sorry.
44.197.230.180

Help keep the Burg running! Paypal: