-Short Attention Span Theater-
Fabulous! Shep Smith Heads To CNBC
[ZH] - In the middle of an otherwise relatively slow post-holiday weekend afternoon, CNBC has just announced that former Fox News anchor Shep Smith will be joining the network, where he will report on a wide range of topics beyond the cable news channel's typically markets-focused coverage.

Smith abruptly left Fox News, where he built a large following, in October after his criticism of Donald Trump made him sort of an odd-man-out at the conservative-leaning cable news network.

Smith is signing on to host a new show, entitled "The News with Shepard Smith", which will debut this fall in the 7-8pm time slot. The Monday through Friday newscast marks a significant shift in the evening programming strategy for CNBC, which is essentially re-runs of "Shark Tank" and "the Profit" after Jim Cramer wraps up the popular "Mad Money".


Makes you wonder how successful he's going to be; Fox has live talent every hour on from this time slot 'til midnight and CNBC has this guy for one hour.


CNBC Chairman Mark Hoffman said Smith's show will try to "look for the signal in all the noise".\\Shep will make his debut tomorrow at 10am on "Squawk on the Street".

Of course, given his legacy at Fox News, media reporters will be curious to see whether Smith suffers from what some have informally dubbed "The Fox News Effect" - the tendency for the network's stars to crash and burn after leaving the network, like Megyn Kelly, Glenn Beck and a handful of others.


One can hope!
Posted by: Raj || 07/09/2020 08:49 || Comments || Link || E-Mail|| [10801 views] Top|| File under:
-Signs, Portents, and the Weather-
Back to School?
FEE via Instapundit


Next month marks the beginning of the 2020/2021 academic year in several US states, and pressure is mounting to reopen schools even as the COVID-19 pandemic persists. Florida, for example, is now considered the nation's No. 1 hot spot for the virus; yet on Monday, the state's education commissioner issued an executive order mandating that all Florida schools open in August with in-person learning and their full suite of student services.

Many parents are balking at back-to-school, choosing instead to homeschool their children this fall.

...For some parents, fear of the virus itself is a primary consideration in delaying a child's return to school, especially if the child has direct contact with individuals who are most vulnerable to COVID-19's worst effects.

But for many parents, it's not the virus they are avoiding by keeping their children home—it's the response to the virus.

In May, the US Centers for Disease Control and Prevention (CDC) issued school reopening guidelines that called for:


Strict social distancing tactics
All-day mask wearing for most students and teachers
Staggered attendance
Daily health checks
No gym or cafetaria use
Restricted playground access and limited toy-sharing, and
Tight controls on visitors to school buildings, including parents.
In Israel we have the same guide lines, which weren't kept - causing school originating outburst of CV19 cases.


...According to a recent USA Today/Ipsos poll, 60 percent of parents surveyed said they will likely choose at-home learning this fall rather than send their children to school even if the schools reopen for in-person learning. Thirty percent of parents surveyed said they were "very likely" to keep their children home.

Posted by: g(r)omgoru || 07/09/2020 03:36 || Comments || Link || E-Mail|| [10795 views] Top|| File under:
Hydroxychloroquine and fake news
[TheDuran] Fake news is keeping us away from the treatment to end the coronavirus crisis

The anti-hydroxychloroquine media has been full of the supposed dangers of hydroxychloroquine and its failure as a treatment for the virus. Does hydroxychloroquine work or does it not, is it safe or dangerous, and should we be using it as a treatment for the virus? Here we examine the evidence for and against it.

A New York doctor Vladimir Zelenko looked at treatments being used in China and Korea and gave it to 405 patients over 60 or with high-risk problems such as diabetes, asthma, obesity, hypertension or shortness of breath. In this high risk group he claimed to have cut hospital admission and mortality rates compared to what could be expected without treatment by 80 to 90%. (Dr. Zelenko's treatment plan)

Dr Zelenko sent a letter to President Trump urging him to issue an executive order to roll out the treatment which the FDA was blocking. Trump announced that hydroxychloroquine looked like it could be a "game-changer", and thus the politicization of hydroxychloroquine began.

Dr Fauci the director of the National Institute of Allergy and Infectious Diseases who was supposed to be advising Trump disagreed with him and backed Gilead's rival treatment Remdesivir. YouTube deleted a video of Dr. Zelenko talking about the treatment on his Rabbi's channel and despite objections that there was nothing wrong with the video YouTube never reinstated it.


[Hiding something?]


In this YouTube video interview with Rudy Giulliani from July 1, which hopefully will not be deleted by the time you read this, Dr. Zelenko claims 99,3% survival rate for the high-risk patients he has treated. (Video: Rudy Guiliano interviews Dr. Zelenko)

Professor Didier Raoult of Marseilles used a similar protocol to Dr. Zelenko without the zinc. His study with a small group using hydroxychloroquine and azithromycin showed a fifty-fold benefit. He then went on to get similar results with a much larger group of 1,061 patients. Contrary to the warnings the media had been running that hydroxychloroquine would cause heart problems, no cardiac toxicity was observed and he achieved a mortality rate of only 0.5%. (Didier Raoult study results)

The media quickly found critics who claimed that the only valid proof any treatment worked was a "gold-standard" double-blind clinical trial and dismissed Dr. Zelenko's and Raoult's results. Dr. Zelenko and Prof. Raoult both refused on ethical grounds to give placebos to half the patients in clinical trials and they defended their data as sufficient to show the treatment did work. They both stressed that the urgency of the situation made it necessary to act on available evidence, not clinical trials which would take months to produce results and be verified. There have subsequently been over a dozen studies which confirm that Dr. Zelenko's and Prof. Raoult's protocols do work.

A study from the New York University Grossman school of Medicine published in May found patients given hydroxychloroquine and azithromycin at an early stage had a lower need for hospitalization than those who were not. The addition of zinc improved the results even more. (.pdf file here) ....
Posted by: Clem || 07/09/2020 00:00 || Comments || Link || E-Mail|| [10796 views] Top|| File under:
Coronaplague Roundup


Number of COVID-19 cases in US passes 3 million, Pence says

[Jpost] More than three million Americans have tested positive for COVID-19, US Vice President Mike Pence announces.

"At this point, we have tested more than 39 million Americans," Pence tells

news hound

s at a briefing given by the country's coronavirus (aka COVID19 or Chinese Plague)

...the twenty first century equivalent of bubonic plague, only instead of killing off a third of the population of Europe it kills 3.4 percent of those who notice they have it. It seems to be fond of the elderly, especially Iranian politicians and holy men...
task force.

"Among those, more than three million Americans have tested positive and more than 1.3 million Americans have recovered," he adds.
Posted by: Fred || 07/09/2020 00:00 || Comments || Link || E-Mail|| [10795 views] Top|| File under:
-Land of the Free
Harvard, MIT Sue Immigration Authorities Over Rule Barring International Students from Online-Only Universities
[Harvard Crimson Review] Harvard and the Massachusetts Institute of Technology filed a lawsuit in District Court in Boston Wednesday morning against the U.S. Department of Homeland Security and U.S. Immigration and Customs Enforcement, according to University President Lawrence S. Bacow.

The lawsuit seeks a temporary restraining order and preliminary and permanent injunctive relief to bar DHS and ICE from enforcing federal guidelines barring international students attending colleges and universities offering only online courses from staying in the United States.

The guidelines would mandate that they transfer to an institution offering in-person instruction or risk "immigration consequences including, but not limited to, the initiation of removal proceedings."

"The order came down without notice—its cruelty surpassed only by its recklessness," Bacow wrote in an email to affiliates. "We believe that the ICE order is bad public policy, and we believe that it is illegal."

DHS did not respond to requests for comment. ICE declined to comment, citing the pending lawsuit.

The guidelines were released just hours after Harvard announced it would house no more than 40 percent of undergraduates and would hold all College classes online in the fall. The lawsuit repeatedly states that the announcement created "chaos" at Harvard, MIT, and universities nationwide.
Posted by: Bright Pebbles || 07/09/2020 03:40 || Comments || Link || E-Mail|| [10795 views] Top|| File under:
Bangladesh
The cons and scams of Regent Hospital owner Md Shahed
[Dhaka Tribune] During the beginning of the Covid-19 outbreak in Bangladesh, Regent Hospital owner Md Shahed had claimed that his hospital was dedicated to providing services to people suffering from the deadly virus out of his moral and humanitarian obligations.

However,


some people are alive only because it's illegal to kill them...


following recent developments, it has come to light that not only did this guy force his employees to print out hundreds of fake Covid-19 results but he also billed the government huge sums for the treatment and care of coronavirus (aka COVID19 or Chinese Plague)
...the twenty first century equivalent of bubonic plague, only instead of killing off a third of the population of Europe it kills 3.4 percent of those who notice they have it. It seems to be fond of the elderly, especially Iranian politicians and holy men...
patients, while in reality, no such service was provided.

The list of wrongdoings of Md Shahed, against whom there is an ongoing manhunt by the Rapid Action Battalion
(RAB), is too long to handle by the government as well as the law enforcement agencies.

But the question still remains as to how did the government, more specifically the Directorate General of Health Services (DGHS), sign a contract with a hospital that did not get its license renewed for the past six years to operate as a Covid-19 dedicated hospital.

However,


some people are alive only because it's illegal to kill them...


on Tuesday, the authorities concerned were forced to shut down and seal all activities of Regent Hospital over the allegations related to issuing fake Covid-19 certificates and other forms of misconduct after RAB conducted raids at both the branches of the hospital — in Uttara and Mirpur — on Monday and Tuesday and gathered substantial evidence proving the wrong-doings.

Md Shahed is not new to the world of corruption, money embezzlement, and irregularities as he once had to serve two years in prison for fraudulent activities.

Speaking to the press on Wednesday, Lt Col Sarwar Bin Kashem, RAB's intelligence wing director, said that in the case filed with Uttara West

cop shoppe

regarding the issue, a total of 17 people, including Md Shahed, have been accused.

"We have already arrested eight of the suspects. Our efforts are underway to get the rest as soon as possible," he added.

Those who were accused are — Regent Group Chairman Mohammad Shahed, Managing Director Masud Parvez, Regent Hospital staff Tariqul Islam, Abdur Rashid Khan Jewel, Md. Shimul Parvez, Dipayan Basu, IT Officer Mahbub, Saikat, Palash, Administrative Officer Ahsan Habib, Health Technician Md Ahsan Habib, Health Technologist Hatim Ali, Receiver Kamrul Islam, Regent Group Project Administrator Md. Rakibul Islam, Regent Group Human Resources Officer Amit Banik, Regent Group Driver Abdus Salam, and Executive Officer Abdur Rashid Khan.

Regarding the arrest of the

runaway

s including Shahed, the official said, "He [Shahed] is not out of reach. Anyone who tries to break the law or even shows the audacity to do so will definitely be brought under justice."

According to RAB's intel, in the last three months, Shahed embezzled around Tk2.50 crore to Tk3 crore from different people through different fraudulent activities.

"According to the Regent Hospital employees, Shahed forced them to print and supply fake Covid-19 certificates. Those who were working there have told us that they haven't been paid for the past three months.

"He will also be charged under the Money Laundering Act."
Posted by: Fred || 07/09/2020 00:00 || Comments || Link || E-Mail|| [10795 views] Top|| File under:
Schoolgirl gang-raped in Bogra
[Dhaka Tribune] A fourth-grade schoolgirl has been gang-raped allegedly by a neighbouring youth and his brother in Dhunot upazila of Bogra.

The rape suspects were identified as Fajal Sheikh Babu, 24, and his 16-year-old brother.

Police arrested Fajal's younger brother on Tuesday night after the victim's grandfather filed a rape case against the siblings with Dhunot

cop shoppe

, said Kripa Sindhubala, officer-in-charge of Dhunot

cop shoppe

.

The 11-year-old girl is receiving treatment at the One-Stop Crisis Centre of the Shaheed Ziaur Rahman Medical College Hospital, added the OC.

According to the case statement, the girl lived with her grandparents in Rudrabari under Choukibari union as her parents were RMG workers in Dhaka.

On Monday night, the girl's grandparents left her home alone to go to the union council office to enlist their names on the government aid list.

At that time, neighbours Fajal and his brother went to the girl's house to watch television. Soon after, Fajal and his brother raped the girl in turns and

expeditiously departed at a goodly pace

as she fell severely ill.

When her grandparents returned, they found the girl unclothed and

at death's door

.

They rescued her to the Dhunot Upazila Health Complex, where the doctors initially found signs of rape, said Monira Akter, a physician of the hospital. "The girl has been transferred to Shaheed Ziaur Rahman Medical College Hospital for better treatment."

Dhunot

cop shoppe

OC Kripa Sindhubala said: "We have made an arrest acting on the rape accusation. The arrestee was produced before a court and he has confessed to his crime. We are trying to arrest his brother. Meanwhile,


...back at the shattered spaceship, Fffflirgoll the Arcturan slithered stealthily toward the control room, where the humans had barricaded themselves...


the girl is undergoing treatment at a hospital."
Posted by: Fred || 07/09/2020 00:00 || Comments || Link || E-Mail|| [10795 views] Top|| File under:
Teenager gang-raped by boyfriend, accomplices in Comilla
[Dhaka Tribune] A 17-year-old girl has been gang-raped allegedly by her boyfriend and his five accomplices in Nangalkot upazila of Comilla.

Police arrested two rape suspects—Md Rasel, 20, and Md Shiblu, 19, from Nangalkot on Wednesday.

They gave their confessional statements before the district's chief judicial magistrate's court, said Nangalkot

cop shoppe

Inspector (Investigation) Md Ashraful Islam.

The girl filed a case against six individuals including her boyfriend Md Faisal with Nangalkot

cop shoppe

following the incident on Monday.

According to the case statement, the girl also from Nangalkot had been in a relationship with Faisal of the same area for seven-eight months.

On Monday, when the girl went to meet Faisal, he took her to an abandoned building and raped her along with five other accomplices.

Police conducted the girl's medical tests at the forensics department of Comilla Medical College on Wednesday.

Nangalkot

cop shoppe

Inspector (Investigation) Md Ashraful Islam said police were trying to arrest the remaining suspects including the key accused Faisal.
Posted by: Fred || 07/09/2020 00:00 || Comments || Link || E-Mail|| [10795 views] Top|| File under:
China-Japan-Koreas
Pompeo mulls mass ban of Chinese tech companies that can steal data
[Washington Examiner] The Trump administration is considering banning a variety of Chinese tech companies from operating in the United States due to privacy concerns, according to Secretary of State Mike Pompeo.

"We are now evaluating each instance where we believe that U.S. citizens' data that they have on their phones or in their system or in their healthcare records. We want to make sure that the Chinese Communist Party doesn't have a way to easily access that," Pompeo told reporters Wednesday at the State Department.

Pompeo confirmed earlier this week that the administration might ban Beijing-based TikTok, a popular social media app that China hawks regard as a Chinese Communist portal into American cell phones. His latest comments raised the likelihood that President Trump's administration will follow India in banning dozens of Chinese companies over national security fears.
Posted by: Besoeker || 07/09/2020 00:16 || Comments || Link || E-Mail|| [10795 views] Top|| File under: Commies
Half of nearly 5,000 FBI counter-intelligence cases related to China
[Jpost] Almost half of nearly 5,000 active FBI counter-intelligence cases now underway are related to China, FBI Director Christopher Wray said on Tuesday.

"We've now reached a point where the FBI is opening a new China-related counter-intelligence case about every 10 hours," Wray said in an address to the Hudson Institute thinktank. "Of the nearly 5,000 active FBI counter-intelligence cases currently underway across the country, almost half are related to China."
Posted by: trailing wife || 07/09/2020 00:00 || Comments || Link || E-Mail|| [10795 views] Top|| File under: Commies
Chinese Private Equity Firm Updates Records To Remove Hunter Biden From Its Board, But He Still Owns 10% Of The Company
[DailyCaller] The Chinese private equity firm BHR Partners updated its business records on April 20 to remove Hunter Biden as a member of its board of directors, but he continues to hold a 10% ownership stake in the company through his LLC, Chinese business records show.

Hunter Biden's departure from BHR's board was submitted to China's National Credit Information Publicity System (NCIPS) more than six months after he pledged to relinquish his position with the firm "on or by October 31," according to Qixinbao and Baidu, two independent services that provide registration information on Chinese corporations based on NCIPS filings.

The records also show that Hunter Biden continues to hold a 10% equity stake in BHR through his company, Skaneateles LLC, as of Friday, a position he maintains despite a pledge in December from his father, former Vice President Joe Foreign Policy Whiz Kid Biden

...I'm not working for you. Don't be such a horse's ass....
, that none of his family members would "be engaged in any foreign business" if he is elected president in November.

The Biden campaign did not respond when asked if the candidate will call on his son to relinquish his equity stake in the Chinese private equity firm.

BHR manages the equivalent of $2.1 billion in assets, according to its website. Hunter Biden began serving as an unpaid member of BHR's board when it was founded in 2013, and in October 2017 he obtained his equity stake in the firm with a $420,000 investment, according to a statement issued by his lawyer, George Mesires, in October.

BHR's business records with the NCIPS were updated on April 20 to reflect Hunter Biden's departure from its board less than one week after the Daily Caller News Foundation reported on April 14 that his name was still listed as a member of the firm's board at the time and that no evidence had yet surfaced to prove that Biden had actually relinquished his position with the company.
Posted by: trailing wife || 07/09/2020 00:00 || Comments || Link || E-Mail|| [10795 views] Top|| File under: Commies
Economy
End Times: Brooks Bros Files Bankruptcy
[Mail] The iconic menswear brand has become the latest casualty of the global health crisis - as the shift to working from home has led to a fall in demand for smart clothing while stay-at-home orders and dwindling consumer confidence have ravaged retail industry sales on a whole.

The company has a storied history, dressing at least 40 American presidents, including Abraham Lincoln, who was wearing a Brooks Brothers coat when he was assassinated in 1865.

Brooks Brothers' two-button suits were a favorite of President John F. Kennedy.


Pic at link of Aniston in only a BB rep tie is SFW (these days - we're home alone)
Posted by: KBK || 07/09/2020 00:00 || Comments || Link || E-Mail|| [10795 views] Top|| File under:
Home Front: Politix
Parler's Connections To a Lobbying Firm That Works For Big Tech and Overwhelmingly Contributes To The Left and GOPe
[Ad-Free.Org] Parler is a social network that claims to be "non-biased, free speech social media focused on protecting user's rights." These claims have been contested lately, and now a deeper look into Parler shows a connection with a lobbying firm that donated to Hillary Clinton and that lobbied for big tech firms. On the Nevada business license page for Parler LLC, a company named "NDMascendant LLC" is listed as a manager. The listed reservation holder for NDMascendant LLC is Greenberg Traurig. Parler also had a separate expired Nevada business license registration with Greenberg Traurig's name listed on it as well.

Many individuals at Greenberg Traurig have also made political donations, which can also be searched through on OpenSecrets as well. The most notable donation recipient is Hillary Clinton whom was the largest recipient by far during the 2016 presidential election. President Donald Trump did not appear to receive any donations from Greenberg Traurig during that year.
Posted by: charger || 07/09/2020 00:00 || Comments || Link || E-Mail|| [10794 views] Top|| File under:
Iraq
Iraq to resume 10k daily oil barrel export to Jordan after price crash hiatus
[Rudaw] Iraq will resume its export of 10,000 barrels of oil from Kirkuk fields to Jordan in the next few days, the energy minister in Amman has said, as global oil prices begin to rise from collapse.

Iraq halted supply of Kirkuk's oil to Jordan in May, according to an Iraqi oil ministry monthly statement, after prices fell to less than $20 per barrel during the global price collapse earlier this year. The price plummet made export to Jordan - which required more than 200 oil tankers - too costly to continue.

The 10,000 Iraqi barrels "makes up seven percent of our daily consumption," Jordan energy minister Hala Zawati said.

Posted by: trailing wife || 07/09/2020 00:44 || Comments || Link || E-Mail|| [10795 views] Top|| File under: Govt of Iraq
Israel-Palestine-Jordan
Hamas says it will send medical team to West Bank to help with virus
[IsraelTimes] The

Hamas, the braying voice of Islamic Resistance®,

terror group will send a medical team to help the Paleostinian Authority confront the coronavirus (aka COVID19 or Chinese Plague)

...the twenty first century equivalent of bubonic plague, only instead of killing off a third of the population of Europe it kills 3.4 percent of those who notice they have it. It seems to be fond of the elderly, especially Iranian politicians and holy men...
wave currently raging in the West Bank, the Gazoo
...Hellhole adjunct to Israel and Egypt's Sinai Peninsula, inhabited by Gazooks. The place was acquired in the wake of the 1967 War and then presented to Paleostinian control in 2006 by Ariel Sharon, who had entered his dotage. It is currently ruled with an iron fist by Hamaswith about the living conditions you'd expect. It periodically attacks the Hated Zionist Entity whenever Iran needs a ruckus created or the hard boyz get bored, getting thumped by the IDF in return. The ruling turbans then wave the bloody shirt and holler loudly about oppression and disproportionate response...
-based Hamas Health Ministry announces.

"A qualified and multidisciplinary medical team will be sent as part of aid to the West Bank in order to confront the threat of coronavirus, and as confirmation that despite the different challenges we face, we must stand together in unity to confront them," Hamas deputy Health Minister Yusuf Abu al-Rush says.

There is no immediate comment from PA officials or Israeli authorities, who would likely need to be involved in coordinating such a move.

The Paleostinian Authority-controlled West Bank is currently locked down in the midst of confronting a second wave of coronavirus infections whose size far outweighs the first.

The Gaza Strip, on the other hand, has seemingly successfully kept the virus at bay, registering only a few cases.

In the West Bank, 4,575 coronavirus infections have been confirmed, the majority in the last two weeks. In the Gaza Strip, 72 have been confirmed, most of them dating back months.

In another development, authorities in Gaza say that street markets in the Strip will reopen on Saturday.
Posted by: trailing wife || 07/09/2020 00:00 || Comments || Link || E-Mail|| [10794 views] Top|| File under: Hamas
Science & Technology
Harbor Freight Recalls the Jack Stands Meant to Replace the Recalled Jack Stands
[Road & Track] Back in May, we wrote about a selection of Pittsburgh brand three- and six-ton jack stands recalled by Harbor Freight because of a manufacturing defect that could cause them to collapse under load, potentially causing injury or death. Customers were asked to return the stands in exchange for a gift card, and affected units were pulled from shelves. Now, Harbor Freight has had to announce a second recall, covering the new jack stands that many folks purchased to replace those covered by the initial recall.

In a customer email sent today by Harbor Freight owner and founder Eric Smidt, the company revealed that a "small number" of the replacement Pittsburgh three-ton jacks stands suffer from a welding defect, and, like the original batch, could fail while supporting a vehicle. (The initial recall from May had to do with insufficient ratchet tooth engagement, attributed to excess wear in the dies used to manufacture the stands). Smidt says the welding defect wasn't discovered in the initial investigation, and the affected model (SKU 56373) has since been added to the list of recalled stands.

See the full letter from Harbor Freight owner and founder Eric Smidt below.

Smidt says the company has taken the time to investigate all of the other three- , six- and 12-ton Pittsburgh jack stands it currently sells, and hasn't found any further defects. However, if you own any of these Pittsburgh jack stands and no longer feel comfortable using them, the company will take them back in exchange for a refund or store credit—even though they aren't covered by the recall and have not been found to be defective. A full list of the Harbor Freight jack stand models eligible for a refund can be found here.

"I want to apologize to all of our customers," Smidt said in his email to customers. "While we've dramatically grown our team of engineers and inspectors, and intensified our tests and inspections, I assure you that the lessons learned from this will drive further improvement."
Posted by: Besoeker || 07/09/2020 06:01 || Comments || Link || E-Mail|| [10795 views] Top|| File under:
Serious brain disorders found in mild, recovering COVID-19 patients
[JPost] - Over 40 coronavirus patients in the UK who were mildly affected or recovering from the virus have suffered complications ranging from brain inflammation and delirium to nerve damage and stroke, regardless of the severity of other COVID-19 symptoms, according to data published in the journal Brain on Wednesday, The Guardian reported.

...The neurological symptoms reported in the 43 patients included confusion, psychosis, seizures, hallucinations, delusions, necrosis, deteriorating vision and strokes, among other symptoms.

..."We're seeing things in the way COVID-19 affects the brain that we haven't seen before with other viruses," said Michael Zandi, a senior author on the study and a consultant at University College London's Institute of Neurology and UCL Hospitals NHS foundation trust, according to The Guardian.
Posted by: g(r)omgoru || 07/09/2020 01:39 || Comments || Link || E-Mail|| [10797 views] Top|| File under:
Accuracy of COVID-19 antibody tests depends on timing, analysis finds
[UPI] Antibody testing might help determine whether people have had COVID-19, but its effectiveness depends on when the test occurs, according to an analysis published Thursday by the Cochrane Database of Systematic Reviews.

In general, the tests were better at detecting COVID-19, the disease caused by the new coronavirus, SARS-CoV-2, two or more weeks after the onset of symptoms, the reviewers found.

It's unclear, however, how effective tests are in those checked more than five weeks after symptoms first appeared, researchers said.

"We do not know if this is true for people who have milder disease or no symptoms, because the studies in the review were mainly done in people who were in hospital," the researchers said in a press release.

Posted by: trailing wife || 07/09/2020 00:00 || Comments || Link || E-Mail|| [10794 views] Top|| File under:
Government
High Court Backs Tribal Designation for Wide Swath of Oklahoma Land
WASHINGTON (CN) — In a decision that reclassifies a large swath of eastern Oklahoma as land belonging to Native Americans driven from their ancestral home during the Trail of Tears, the Supreme Court ruled 5-4 Tuesday that a Seminole man sentenced to 500 years in prison for rape and sodomy should have been tried in federal court.

Jimcy McGirt, turning 72 in October, contends that the crimes of which he was convicted in 1997 occurred on Muscogee or Creek Nation land. McGirt himself is a member of the Seminole Nation of Oklahoma and applied in 2018 for post-conviction relief based on the successful appeal of Patrick Dwayne Murphy, a Creek member whose death-row conviction was vacated after the 10th Circuit held that Congress never explicitly erased the Creek Nation's boundaries when Oklahoma was granted statehood.

Murphy's case had been pending before the Supreme Court after the justices ordered last year that it be reargued. They affirmed for Murphy on Tuesday after handing down the ruling in McGirt — a case that the justices heard via livestream teleconferences in the midst of the global Covid-19 pandemic.

"The federal government promised the Creek a reservation in perpetuity," Justice Neil Gorsuch wrote for the majority. "Over time, Congress has diminished that reservation. It has sometimes restricted and other times expanded the tribe's authority. But Congress has never withdrawn the promised reservation. As a result, many of the arguments before us today follow a sadly familiar pattern. Yes, promises were made, but the price of keeping them has become too great, so now we should just cast a blind eye. We reject that thinking. If Congress wishes to withdraw its promises, it must say so. Unlawful acts, performed long enough and with sufficient vigor, are never enough to amend the law. To hold otherwise would be to elevate the most brazen and longstanding injustices over the law, both rewarding wrong and failing those in the right."

Ian Gershengorn, a Jenner & Block attorney representing McGirt, lauded the court Thursday for affirming that, when "the United States makes promises, the courts will keep those promises."

"Congress persuaded the Creek Nation to walk the Trail of Tears with promises of a reservation — and the court today correctly recognized that that this reservation endures," Gershengorn said in a statement.

Because Gorsuch participated in the 10th Circuit's handling of Murphy's case, he recused himself from proceedings at the high court level. In McGirt, Gorsuch was joined in the majority by the liberal wing of the court: Justices Elena Kagan, Sonia Sotomayor, Ruth Bader Ginsburg and Stephen Breyer.

The decision explains the Creek Reservation's history in a period of the 1880s known as the allotment era, where Congress tried pressuring tribes to abandon their lifestyles and lands.

Critical to Gorsuch, however, was that no statute passed in this time "evinc[ed] anything like the 'present and total surrender of all tribal interests' in the affected lands."

Gorscuch emphasized that such decisions were not necessarily altruistic as some members of Congress at the time were concerned that putting Creek lands into the public domain would let them fall into the hands of "powerful railroad interests."

"But whatever the confluence of reasons, in all this history there simply arrived no moment when any act of Congress dissolved the Creek tribe or disestablished its reservation," Gorsuch wrote. "In the end, Congress moved in the opposite direction."

Oklahoma had warned that extending the jurisdiction of the Creek Nation would have ramifications for resident safety, but Gorsuch called the argument "self-defeating."

He emphasized that states are still permitted to apply criminal and civil statutes against non-Indian defendants within Indian country, and that many services for the Creek Nation and the state already overlap.

Furthermore, large sections of the population living among Native Americans on a reservation is hardly unheard of.

"Oklahoma replies that its situation is different because the affected population here is large and many of its residents will be surprised to find out they have been living in Indian country this whole time," Gorsuch wrote. "But we imagine some members of the 1832 Creek Tribe would be just as surprised to find them there."

Chief Justice John Roberts wrote a seething dissent that the court's remaining conservative members, Justices Samuel Alito, Brett Kavanaugh and Clarence Thomas, joined.

With the majority's holding, Roberts wrote, Oklahoma's "ability to prosecute serious crimes will be hobbled," and decades of past convictions could be thrown out. Roberts said the decision weaves uncertainty into a range of issues, "from zoning and taxation to family and environmental law."

"None of this is warranted," he added. "What has gone unquestioned for a century remains true today: A huge portion of Oklahoma is not Creek Indian reservation."

Picking up the thread of obliterated state prosecutions later in his dissent, Roberts asked if the federal government would necessarily have the resources necessary to reprosecute some of these cases.

Some 10-15% of Oklahoma's population identify as Native American, but Roberts emphasized that "the share of serious crimes committed by 10%—15% of the 1.8 million people in eastern Oklahoma, or of the 400,000 people in Tulsa, is no small number."

"At the end of the day, there is no escaping that today's decision will undermine numerous convictions obtained by the state, as well as the state's ability to prosecute serious crimes committed in the future," Roberts wrote.

Joining together for a statement on the ruling, the state and five Native American tribes said Thursday they are committed to ensuring McGirt and Murphy face justice for their accused crimes.

"The nations and the state are committed to implementing a framework of shared jurisdiction that will preserve sovereign interests and rights to self-government while affirming jurisdictional understandings, procedures, laws and regulations that support public safety, our economy, and private property rights," they said.

Thomas joined all but a footnote of the chief justice's dissent and wrote separately to argue that the court heard the case without proper jurisdiction.

"I agree with the Chief Justice that the court misapplies our precedents n granting petitioner relief," Thomas wrote. "But in doing so, the court also overrides Oklahoma's statutory procedural bar, upsetting a violent sex offender's conviction without the power to do so. The state of Oklahoma deserves more respect under our Constitution's federal system."
I wonder if this latest SCOTUS ruling will conflict with the Oklahoma of 1889. President Lincoln signed The Homestead Act of 1862 whereby legal settlers could claim and obtain the title to the land of up to 160 acres provided the settler lived on and improved the land.

General Sherman issued Special Field Order No. 15 that made a post-Civil War promise to grant freed slaves 40 acres and a mule. This order was reversed later by President Andrew Johnson.

Are we to expect that such promises as made by the Homestead Act and Order 15 are going to be re-litigated again in 2020? Are we going to be an "United States of American" or something else?
Posted by: JohnQC || 07/09/2020 13:15 || Comments || Link || E-Mail|| [10796 views] Top|| File under:
Facebook slammed in its own audit for setting back civil rights
[IsraelTimes] Auditors express particular alarm at media giant's reluctance to act on President Trump posts that 'allowed the propagation of hate/violent mostly peaceful speech' and 'facilitated voter suppression'.

The audit commissioned by Facebook in 2018 found the

Caliphornia, an impregnable bastion of the Democratic Party,

giant had taken "important steps forward in building a long-term civil rights accountability structure" but "are not sufficient and should not be the end of Facebook's progress."

Despite progress, "the auditors are concerned that those gains could be obscured by the vexing and heartbreaking decisions Facebook has made that represent significant setbacks for civil rights," the 100-page report said.

Posted by: trailing wife || 07/09/2020 01:53 || Comments || Link || E-Mail|| [10795 views] Top|| File under:
Government
Supreme Court Victory for the Little Sisters of The Poor
[World Mag] A historic order of nuns who minister to the elderly poor gained a reprieve from the Supreme Court Wednesday. A majority of justices upheld a Trump administration rule exempting employers with religious and moral objections from providing contraception in group healthcare plans.

But the ruling may not bring an immediate end to the seven-year legal battle by the Little Sisters of the Poor.

In a 7-2 decision, the majority held that in 2017 the U.S. Department of Health and Human Services (HHS) created the exemption in a way that squared with the Affordable Care Act (ACA), and the exemption was not procedurally defective. "For over 150 years, the Little Sisters have engaged in faithful service and sacrifice, motivated by a religious calling to surrender all for the sake of their brother," wrote Justice Clarence Thomas. "We hold today that the Departments had the statutory authority to craft that exemption."

It's a significant victory for faith-based employers. But it may not end legal challenges from Pennsylvania, New Jersey, and other states, says Kim Colby, director of the Christian Legal Society's Center for Law and Religious Freedom. Colby points to a separate concurring opinion by Justice Elena Kagan, joined by Justice Stephen Breyer, which she says lays out a "roadmap" for states to continue challenges to the HHS rule for being arbitrary and capricious.
Posted by: Besoeker || 07/09/2020 00:00 || Comments || Link || E-Mail|| [10796 views] Top|| File under:
-PC Follies
Infinity Ward removes 'OK' gesture from 'Call of Duty' game over hate symbol concerns
[NYPOST] Players on the popular shoot-'em-up game "Call of Duty: Modern Warfare" will no longer be able to celebrate with an "OK" gesture because of its use as a hate symbol, according to a report.US video game developer Infinity Ward quietly removed the gesture from the game amid concerns over its use by racist right-wing

bad boy

s, the Independent reported.

Neither Infinity Ward nor publisher Activision has confirmed the reason for the removal of the gesture, which was a popular way for interactive players to celebrate the end of a winning mission.

The gesture has been replaced with an emote called "crush," the news outlet reported.

The use of the "OK" gesture as a hate symbol dates back to 2017 when it gained traction on social media site 4chan, the Independent reported.

Members of the so-called "alt-right" are often captured in photographs making the gesture.

The OK symbol is described by the Anti-Defamation League as "a sincere expression of white supremacy

...the pernicious doctrine that laws were intended to be obeyed, that society works better when people don't pour shreiking from their places of worship every Friday for a weekend of rioting over insults real or imagined; and that cannibalism, beastiality, incest, murder, theft, rape, and similar activities are bad. A Dead White European (which invalidates his opinion) philosopher once opined that societies thrive when a person's word can be relied upon, and that a society which puts individual happiness first will invariably fail. Strangely enough, other successful societies, such as China, Japan, Korea, and those kinds of places could also be lumped with white supremacist societies, since they push the same values...
," but the organization notes that "care must be taken not to jump to conclusions about the intent behind someone who has used the gesture," the paper reported.

On June 6, Infinity Ward announced on Twitter: "There is no place for racist content in our game. This is an effort we began with launch and we need to do a better job. We're issuing thousands of daily bans of racist and hate-oriented names. But we know we have to do more."

Posted by: Fred || 07/09/2020 00:00 || Comments || Link || E-Mail|| [10798 views] Top|| File under:
Who's in the News
44
[untagged]
6
Antifa/BLM
6
Commies
4
Sublime Porte
4
Islamic State
4
Govt of Iran
2
Govt of Iraq
2
Hamas
2
Taliban
2
Houthis
1
Tin Hat Dictators, Presidents for Life,
1
Hezbollah
1
Moslem Colonists
Bookmark
E-Mail Me
The Classics
The O Club
Rantburg Store
The Bloids
The Never-ending Story
Thugburg
Gulf War I
The Way We Were
Bio
Merry-Go-Blog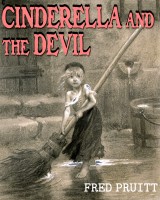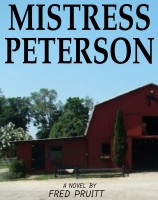 On Sale now!


A multi-volume chronology and reference guide set detailing three years of the Mexican Drug War between 2010 and 2012.

Rantburg.com and borderlandbeat.com correspondent and author Chris Covert presents his first non-fiction work detailing the drug and gang related violence in Mexico.

Chris gives us Mexican press dispatches of drug and gang war violence over three years, presented in a multi volume set intended to chronicle the death, violence and mayhem which has dominated Mexico for six years.
Click here for more information


Meet the Mods
In no particular order...


Steve White
Seafarious
tu3031
badanov
sherry
ryuge
GolfBravoUSMC
Bright Pebbles
trailing wife
Gloria
Fred
Besoeker
Glenmore
Frank G
3dc
Skidmark



Better than the average link...



Rantburg was assembled from recycled algorithms in the United States of America. No trees were destroyed in the production of this weblog. We did hurt some, though. Sorry.
3.238.118.80

Help keep the Burg running! Paypal: