-Lurid Crime Tales-
Round-up: Cross-racial people behaving badly
White Florida man, 58, who was dropping off mailers is charged with assault after 'pointing a gun at black homeowner whom he assumed to be trespassing'
[Daily Mail, where America gets its news]
Joseph Max Fucheck, 58, was caught on video pulling a gun and making racist remarks alleging a black homeowner did not live in their own home


Dwayne Wynn was across the street at a neighbors house when Joseph Fucheck put a real estate card advertising his business in his mailbox


When Wynn went to retrieve the card, Fucheck then confronted him insisting that he did not live there and pulled out his gun


Fucheck ranted and raved making a number of racial slurs and insults, and saying 'this is why you people get shot'


Fucheck was arrested on charges of aggravated assault with a firearm with prejudice and possession of a firearm by convicted felon


Moment a white woman pulls a handgun on a black family in a Michigan parking lot after they harangue her and accuse her of being racist 'after SHE bumped into them outside a Chipotle restaurant'
[Daily Mail, where America gets its news]
White woman was filmed pulling a gun on a black family in Orion parking lot


Woman became embroiled in altercation with Takelia Hill and daughter Makayla


Footage shows Takelia and Makayla hurling insults at the woman after she allegedly bumped into Makayla outside a fast foot restaurant


The woman and her partner attempted to drive away but Takelia appeared behind their vehicle and hits the rear windscreen


Takelia alleged she thought the driver of the car was trying to run her over


Passenger then emerged brandishing a gun and saying: 'Get away!'


The woman eventually got back in her car and was later arrested by police


'Permit Karen' calls the police on black neighbors after she 'stormed their home three times and asked if they had permission to build a patio'
[Daily Mail, where America gets its news]
Viral video shows the moment white woman Susan Schulz calls the cops on her black neighbors after harassing them about needing a permit to install a patio


Fareed Nassor Hayat,


...a proud scion of the criminal classes, he reinvented himself as an educated man and educator, ending up a thoroughly leftwing legal academic amply prepared to shepherd this little contretemps to the desired conclusion...

an attorney and law professor, said Schulz walked onto their propety three times within 30 minutes


She demanded to know if they had permits to install a stone patio in their yard


The dispute escalated with Schulz calling police claiming Fareed pushed her


In the clips neighbors defend the Hayats, saying Fareed never pushed Schulz


Montclair police said that neither party has filed a formal complaint in incident


On Tuesday a small protest took place outside Schulz's home where demonstrators chanted 'Black Lives Matter'
Posted by: Skidmark || 07/03/2020 00:00 || Comments || Link || E-Mail|| [6477 views] Top|| File under:
Why We Should Not Be Concerned About Increasing COVID-19 Cases In Texas
[ZeroHedge] Good morning,

I am the Managing Partner and General Counsel of a Texas based company that owns and operates 13 free-standing emergency clinics in the State of Texas. I follow your reporting and wanted to share with you some information on Texas. I want people to hear this story as opposed to the mainstream reporting. However, I am sensitive about putting a target on myself or my company for conveying this information. I am not sure how you've handled this type of situation but I suspect you've had other people send you information who are concerned about becoming a target.

In June, we tested over 2,231 patients (data through last Thursday). Positive rate is now close to 20% (was 4-6% in May). Vast majority of the cases are mild to very mild symptoms. Average age of the people getting tested in mid-30s.


Protest age?


Very different patient (in terms of age) than we've seen before June. Most of these patients would not have met criteria that we previously had (and all the health facilities had) for Covid testing. Now with more testing kits we are able to test a broader group of patients.

Clinically, we've had very few hospital transfers because of Covid. Vast majority of the patients are better within 2-3 days of the visit and most would be described as having a cold (a mild one at that) or the symptoms related to allergies. We've often provided a steroid shot and some antibiotics. By the time we have follow-up calls, most of the patients are no longer experiencing any symptoms. They often say the shot really made a difference.

In terms of what is driving them to the ER ‐ Roughly 1/2 have been told by their employers to get a test. They have a sneeze or a cough and their employer tells them to go get tested. The other 1/2 just want to know. They have mild symptoms (and some don't have any symptoms but game the system and check a box that they have a symptom so they can get a test ‐ they cannot get a test unless they present with symptoms. If they have no symptoms we send them away ‐ which does happen.)

The average length of stay of Covid patients is 3-5 days. Much lower than the patients being seen in April and early May. Their symptoms are also milder. Most of the patients are not ending up in the ICU. The hospital ICUs are filled with really sick people with non-Covid issues. They [didn't] come in earlier because they were scared and now they are super sick. From multiple sources at different hospitals ‐ they have plenty of capacity and no shortage of acute care beds.

No real data on breakdown of patients who have Covid but are not in the hospital because of Covid. Recognition that because all patients are tested for Covid you have some percentage of patients listed as Covid patients who are non Covid symptomatic and that the hospitalization rate is somewhat driven by hospitals taking their normal patients with other medical issues.

Finally, heard several stories of how discharge planners are being pressured to put Covid as primary diagnosis ‐ as that pays significantly better. Hospitals want to avoid the discussion but if they don't they risk another shutdown. This may be an explanation for why there is a gap in hospital executives saying they have plenty of capacity and the increasing number of Covid hospitalizations. You open up your hospitals for normal medical care and you test everyone (sic) of those patients ‐ the result is higher percentage of patients who have Covid ‐ now.


Also, insurance reimbursements rates are much higher for COVID cases, so there is a strong financial incentive to report any cold/flu-like symptoms as such.


Overall, based on what we are seeing at our facilities, the above information is really a positive story. You have more people testing positive with really minimal symptoms. This means that the fatality rate is less than commonly reported.
Posted by: Iblis || 07/03/2020 00:00 || Comments || Link || E-Mail|| [6506 views] Top|| File under:
Texas woman, 21, 'punched an airline ticketing agent in the head, threw bag of shoes at another, kicked a third in the head, and beat a fourth with a metal dustpan before she coughed on cops while claiming she has COVID-19'
[Daily Mail, where America gets its news]
Emmari Jackson allegedly attacked five Orlando airport workers on Wednesday


Jackson, 21, allegedly flew into rage when she was told to pay $65 for carry-on


Spirit Airlines agents called police after she threw bag of shoes at one of them


Jackson is alleged to have then reached over counter to hit one of the agents


Police said she then walked over to another agent and hit them in the head


When Spirit supervisor came over, Jackson ran at them and attacked, police said


She then allegedly jumped on top of supervisor and kicked another in the head


Jackson then grabbed metal dustpan and allegedly attacked another staffer


While under arrest, Jackson coughed on cops and claimed she had COVID-19
Posted by: Skidmark || 07/03/2020 00:00 || Comments || Link || E-Mail|| [6524 views] Top|| File under:
-Land of the Free
Roberts Court Screws Up - Enforces US Constitution
[Conservative Brief via Whatfinger Dumpster]

In 2013, that Policy Requirement, as it is known, was held to be an unconstitutional restraint on free speech when applied to American organizations...

Because plaintiffs' foreign affiliates possess no First Amendment rights, applying the Policy Requirement to them is not unconstitutional. Two bedrock legal principles lead to this conclusion. As a matter of American constitutional law, foreign citizens outside U. S. territory do not possess rights under the U. S. Constitution.


Posted by: Mercutio || 07/03/2020 07:16 || Comments || Link || E-Mail|| [6469 views] Top|| File under:
China Never Reported Existence of Coronavirus to World Health Organization
[Free Beacon] WHO backtracks on original claim that China self-reported, admits this never happened

Contrary to claims from both Chinese officials and the World Health Organization, China did not report the existence of the coronavirus in late 2019, according to a WHO timeline tracking the spread of the virus. Rather, international health officials discovered the virus through information posted to a U.S. website.

The quiet admission from the international health organization, which posted an "updated" timeline to its website this week, flies in the face of claims from some of its top officials, including WHO director general Tedros Adhanom, who maintained for months that China had informed his organization about the emerging sickness.

China and its allies at the WHO insisted in multiple interviews and press conferences that China came to the health organization with information about the virus. This is now known to be false. The WHO's backtracking lends credibility to a recent congressional investigation that determined China concealed information about the virus and did not initially inform the WHO, as it was required to do.

The WHO's updated timeline, posted online this week, now states that officials first learned about the virus on Dec. 31, 2019, through information posted on a U.S. website by doctors working in Wuhan, where the virus first emerged. This contradicts the agency's initial timeline, which said that China first presented this information at that date.

That initial timeline stated that the "Wuhan Municipal Health Commission, China, reported a cluster of cases of pneumonia in Wuhan, Hubei Province" on Dec. 31.

These claims were carried in numerous American media outlets that relied on the WHO's inaccurate timeline, including CNN and Axios.

Chinese officials and state-controlled media also claimed for months that the communist regime informed the WHO on or around Dec. 31. In recent days, however, Chinese officials have dropped that talking point.

Rep. Michael McCaul (Texas), lead Republican on the House Foreign Affairs Committee and a member of Congress's China Task Force, was one of the first lawmakers to expose China's lies about reporting the virus. An interim congressional report on the virus's origins published last month first disclosed the fact that the WHO found out about the virus from online postings, not China.

"I'm glad to see the WHO and the Chinese Communist Party have both read my interim report on the origins of the pandemic and are finally admitting to the world the truth‐the CCP never reported the virus outbreak to the WHO in violation of WHO regulation," McCaul told the Washington Free Beacon in a statement. "The question now is whether the CCP will continue their false propaganda campaign that continues to claim they warned the world, or whether they will come clean and begin to work with the world health community to get to the bottom of this deadly pandemic."

McCaul's report makes clear that WHO director general Adhanom parroted China's claim about self-reporting the virus.

"Director General Tedros actively engaged in an effort to defend the CCP's leadership from criticism, negatively impacting the world's understanding of the virus and hampering the global response effort," the report concluded.

The WHO's initial timeline "leaves out the fact that the WHO China Country Office was 'informed' by the WHO headquarters in Geneva‐not PRC health authorities," according to McCaul's findings, which are now verified by the WHO's revised timeline.
Posted by: Frank G || 07/03/2020 00:00 || Comments || Link || E-Mail|| [6469 views] Top|| File under: Commies
Economy
Things Just Got Real: Statewide Mask Mandate Imposed In … Texas
AllahPundit via HotAir


This feels only slightly less shocking and transgressive than watching the state turn blue on election night would.

Which, at the rate we're going, is a possibility. That's part of why Greg Abbott went all-in on masks, I assume. If the outbreak continues to spiral in Texas, with the ruling party eventually blamed for not doing everything it could to stem the tide, there'll be political consequences, not just human consequences. As one Twitter pal put it, "Abbott's fascinating because he's as red-meat conservative as anyone but has to govern a large, complex state that's rapidly becoming less Republican."


It couldn't be Abbott having enough intellectual integrity to not reject means of saving lives of his constituents (and their economy) on ideological grounds? Especially as the pertinent ideology is, in kindest terms, is an infantile temper tantrum.


...The order requires Texans living in counties with 20 or more positive COVID-19 cases to wear a face covering over the nose and mouth while inside a business or other building open to the public, as well as outdoor public spaces, whenever social distancing is not possible. But it provides several exceptions, including children who are younger than 10 years old, people who have a medical condition that prevents them from wearing a mask, people who are eating or drinking and people who are exercising outdoors.

Abbott's order specifies at least one group of people is not excepted from the order: "any person attending a protest or demonstration" with over 10 people who cannot socially distance...
Texas being Texas, I'm eager to see what happens to the first gun-totting shithead hero defying the orders.
Posted by: g(r)omgoru || 07/03/2020 03:29 || Comments || Link || E-Mail|| [6513 views] Top|| File under:
Europe
Former German Chancellor Says U.S.-EU Alliance Could Now End
As you read this, dear Reader, ponder the question of whether Herr Schroeder's opinion matters at all anymore.
[Saker] A German equivalent to UK's Financial Times and America's Wall Street Journal is the Dusseldorf Handelsblatt or "Commerce Sheet," which headlined on June 30th, "Former Chancellor Schröder: USA Ending Transatlantic Partnership".

They reported:


Former German Chancellor Gerhard Schröder
Continued on Page 49
Posted by: Clem || 07/03/2020 00:00 || Comments || Link || E-Mail|| [6476 views] Top|| File under:
Science & Technology
Hydroxychloroquine lowers COVID-19 death rate, Henry Ford Health study finds
h/t Instapundit


[Detroit News] - A Henry Ford Health System study shows the controversial anti-malaria drug hydroxychloroquine helps lower the death rate of COVID-19 patients, the Detroit-based health system said Thursday.

Officials with the Michigan health system said the study found the drug "significantly" decreased the death rate of patients involved in the analysis.


Neil Cavuto can eat a bag of dicks


The study analyzed 2,541 patients hospitalized among the system's six hospitals between March 10 and May 2 and found 13% of those treated with hydroxychloroquine died while 26% of those who did not receive the drug died.
Now, for hyper expensive Remdesivir, we have "clinical improvement was observed in 36 of 53 patients": https://www.nejm.org/doi/full/10.1056/NEJMoa2007016
Is it just me?


If, despite everything, I should get a bad case of this thing, I know how I want it treated.

Among all patients in the study, there was an overall in-hospital mortality rate of 18%, and many who died had underlying conditions that put them at greater risk, according to Henry Ford Health System. Globally, the mortality rate for hospitalized patients is between 10% and 30%, and it's 58% among those in the intensive care unit or on a ventilator.
Posted by: g(r)omgoru || 07/03/2020 02:08 || Comments || Link || E-Mail|| [6473 views] Top|| File under:
48 Sat SAR system to be built for military
[SatelliteToday] PredaSAR is working to build a constellation of 48 Synthetic Aperture Radar (SAR) satellites, and the company's Executive Chairman and Co-Founder Marc Bell said the Earth Observation (EO) startup will start commercial operations with satellites on-orbit as early as next year.

In a recent conversation with Via Satellite, Bell said PredaSAR's satellites were in production with Tyvak before the company was founded. PredaSAR was founded in 2019, and announced its $25 million seed financing round, led by Rokk3r Fuel, in early March. Both PredaSAR and Tyvak are Terran Orbital corporations, and Bell is also a Terran Orbital co-founder.

"We've all been working on this for a long time." Bell said. "Tyvak has put over 220 satellites in orbit already. So, we're not really a startup, we've been doing this a long time. And so we have a lot of experience and we manufacture most of our components in house. It was very cost-effective for us to go and build this."

Bell, an investor who produces Broadway shows, was previously a majority stakeholder in Penthouse magazine. His portfolio at Marc Bell Capital includes space startups Nanoracks and Made in Space. But PredaSAR's team is stacked with retired U.S. Air Force personnel. The CEO is retired U.S. Air Force Major General Roger Teague, and it's Board of Directors includes three retired Air Force generals — General William Shelton, General Richard Newton, and General Douglas Raaberg.

Bell said PredaSAR's first priority is to serve the national security interests of the U.S. military, and the company's in-house military expertise is key to understanding the needs of the warfighter.

"Instead of building satellites, and looking for customers, we went to the customer first and said — 'What do you need, and what do you want?' Then we built the satellite, so they are purpose built," Bell said. "A lot of people build these large optical satellites and hope people will come. We found our customers first."

Bell said that mindset has paid off, and PredaSAR has already signed its first contracts. The constellation will have both government and commercial customers the day it is operational. In addition, the satellites which are built for military needs will have added benefits for commercial customers.

"The beauty of building it with the U.S. military and government in mind is we're building things to a much higher specification, much higher quality, much more redundancy than you would for a commercial customer. And so commercial people benefit from everything that we've done," Bell said.
Posted by: 3dc || 07/03/2020 00:00 || Comments || Link || E-Mail|| [6475 views] Top|| File under:
-PC Follies
Harvard grad blames Trump supporters for being fired from her 'dream job' at Deloitte
[Daily Mail, Where America Gets Its News] Harvard graduate Claira Janover made a video earlier this week threatening to stab anyone who had 'the nerve' to say All Lives Matter


She said she would stab someone and while they bled out, show them a paper cut and say 'my cut matters too'


The video went viral and caught the attention of her bosses at Deloitte


Janover returned to Tik Tok on Wednesday to tearfully reveal she'd been fired


She blamed Trump supporters for it and accused Deloitte of 'cowardice'


Now, Claira's supporters are giving her donations on Venmo and on GoFundMe


They say she is at 'great financial and physical risk'
Posted by: Fred || 07/03/2020 00:00 || Comments || Link || E-Mail|| [6516 views] Top|| File under:
Science
Visualizing the effectiveness of face masks in obstructing respiratory jets
[AIP Physics of Fluids] ABSTRACT

The use of face masks in public settings has been widely recommended by public health officials during the current COVID-19 pandemic. The masks help mitigate the risk of cross-infection via respiratory droplets; however, there are no specific guidelines on mask materials and designs that are most effective in minimizing droplet dispersal. While there have been prior studies on the performance of medical-grade masks, there are insufficient data on cloth-based coverings, which are being used by a vast majority of the general public. We use qualitative visualizations of emulated coughs and sneezes to examine how material- and design-choices impact the extent to which droplet-laden respiratory jets are blocked. Loosely folded face masks and bandana-style coverings provide minimal stopping-capability for the smallest aerosolized respiratory droplets. Well-fitted homemade masks with multiple layers of quilting fabric, and off-the-shelf cone style masks, proved to be the most effective in reducing droplet dispersal. These masks were able to curtail the speed and range of the respiratory jets significantly, albeit with some leakage through the mask material and from small gaps along the edges. Importantly, uncovered emulated coughs were able to travel notably farther than the currently recommended 6-ft distancing guideline. We outline the procedure for setting up simple visualization experiments using easily available materials, which may help healthcare professionals, medical researchers, and manufacturers in assessing the effectiveness of face masks and other personal protective equipment qualitatively.

Posted by: Skidmark || 07/03/2020 00:00 || Comments || Link || E-Mail|| [6471 views] Top|| File under:
-PC Follies
Virginia college may nix wasp mascot, fearing tie to 'White Anglo-Saxon Protestants'
[WASHINGTONTIMES] Emory & Henry College in Virginia has announced to students the school will re-examine its wasp mascot. Why? The bug may appear "exclusive" to students who are not White Anglo-Saxon Protestants, or "WASPs."

While a public outcry over racism continues around the nation, the college is already concerned that its two historical namesakes — Methodist Episcopal Church bishop John Emory and founding father Patrick Henry — were slave holders. The school mascot has also come under scrutiny.

"Conversations must examine how Emory & Henry's past has contributed to current and ongoing systemic oppression," said Dr. John Wells, president of Emory & Henry College, according to the email obtained by Young America's Foundation.
Posted by: Fred || 07/03/2020 00:00 || Comments || Link || E-Mail|| [6512 views] Top|| File under:
Who's in the News
30
[untagged]
8
Govt of Iran
8
Antifa/BLM
4
Commies
3
Islamic State
3
Muslim Brotherhood
3
Sublime Porte
3
Govt of Iran Proxies
2
Govt of Iraq
2
Govt of Syria
2
Arab Spring
1
Taliban
1
al-Qaeda
1
Govt of Pakistan
1
Houthis
1
Jamaat-e-Islami
1
Narcos
Bookmark
E-Mail Me
The Classics
The O Club
Rantburg Store
The Bloids
The Never-ending Story
Thugburg
Gulf War I
The Way We Were
Bio
Merry-Go-Blog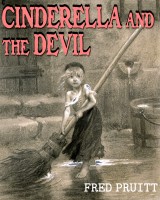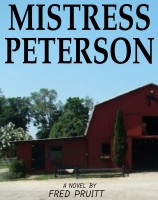 On Sale now!


A multi-volume chronology and reference guide set detailing three years of the Mexican Drug War between 2010 and 2012.

Rantburg.com and borderlandbeat.com correspondent and author Chris Covert presents his first non-fiction work detailing the drug and gang related violence in Mexico.

Chris gives us Mexican press dispatches of drug and gang war violence over three years, presented in a multi volume set intended to chronicle the death, violence and mayhem which has dominated Mexico for six years.
Click here for more information


Meet the Mods
In no particular order...


Steve White
Seafarious
Pappy
lotp
Scooter McGruder
john frum
tu3031
badanov
sherry
ryuge
GolfBravoUSMC
Bright Pebbles
trailing wife
Gloria
Fred
Besoeker
Glenmore
Frank G
3dc
Skidmark
Alaska Paul



Better than the average link...



Rantburg was assembled from recycled algorithms in the United States of America. No trees were destroyed in the production of this weblog. We did hurt some, though. Sorry.
3.234.210.25

Help keep the Burg running! Paypal: