-Lurid Crime Tales-
Officers protect fired cop Derek Chauvin's home after George Floyd death
[New York Post] Droves of police officers blocked more than 100 protesters from the Minnesota home of the now-former Minneapolis cop who pressed his knee into the neck of George Floyd before he died, new video shows.

A profanity-laced 2-minute clip shows a line of officers late Wednesday protecting the Oakdale home of Derek Chauvin, a 19-year department vet who was fired Tuesday along with three cops involved in the incident that has sparked national outrage.

"Look how many f—king people are defending this killer's house," a woman identified in reports as Chloe Jo Sherrill repeatedly says in the footage. "Look how f—king many! Look at this s—t! They are defending a murderer's house."

One protester near the band of officers in the St. Paul suburb was hit with Mace, according to the video.

"And they're ready to do it to all the rest of us, too," Sherrill says. "Why does it look like they're gearing up for war? Because they're scared. We are angry and they are scared."

One of the officers then appeared to run toward Sherrill, prompting her to drop her phone and run off, video shows.
Posted by: Besoeker || 05/30/2020 07:01 || Comments || Link || E-Mail|| [154 views] Top|| File under:
Riot Police, National Guard 'Completely Abandon' Perimeter in Minneapolis, Chased Away by Protesters
[PJ] Townhall's Julio Rosas is on the ground in Minneapolis this week, reporting on the protests and riots. Tonight he's reporting that the riot police and the National Guard have abandoned a perimeter they had set up earlier in the day, chased away by the rioters.

For the fourth night in a row, protesters and rioters have descended on Minneapolis to protest the death of George Floyd at the hands of a police officer, who was arrested and charged with third-degree murder and manslaughter on Friday afternoon.

The city is under a curfew order, but rioters are refusing to disperse.

The situation on the ground is extremely volatile right now. Rosas says riot police shot him with a "non-lethal weapon" as he was kneeling some distance away, observing the scene.
Posted by: Besoeker || 05/30/2020 02:04 || Comments || Link || E-Mail|| [549 views] Top|| File under:
-Short Attention Span Theater-
Missouri boys save 5-year-old girl from drowning in creek
[DIRSN.com] Four young boys are being hailed as heroes after saving a 5-year-old girl from drowning in a creek near Jackson, Missouri.

Kinsley Stuart, 5, was playing in Hubble Creek on May 17, in an area of the creek popular with young children. She was near a bridge that has a drainage culvert beneath it. An abundance of recent rainfall had filled the creek past its normal level, creating a suction that dragged Stuart into the culvert.

A nearby group of boys had noticed the girl seemed to be missing when Aiden Kyle, 11, saw her hand grabbing the top of the bridge and dove down to grab hold of her. His friend Isaiah Randol saw that Kyle was being dragged down as well, so he and two other boys joined in the rescue effort.

The boys all pulled until Stuart was free. She remained unharmed.
Posted by: Besoeker || 05/30/2020 02:54 || Comments || Link || E-Mail|| [314 views] Top|| File under:
Africa Subsaharan
U.S. Sentry alerts against corruption by South Sudan senior military leader

[Sudan Tribune] U.S. watchdog group, The Sentry, has alerted against major corruption and money laundering by high ranking military leaders in South Sudan.

In a report released on Wednesday "Making a Killing: South Sudanese Military Leaders' Wealth, Explained," the sentry said that the fact the engagement in business activities of the last four army chiefs of staff and three opposition militia leaders in South Sudan is "demonstrating red flags for money laundering and corruption".

The report examines the commercial and financial activities of former Army Chiefs of Staff Gabriel Jok Riak, James Hoth Mai, Paul Malong Awan, and Oyay Deng Ajak, along with top-ranking military chiefs Salva Mathok Gengdit, Bol Akot Bol, Garang Mabil, and Marial Chanuong.

Militia leaders linked to major instances of violence both before and during the civil war — Gathoth Gatkuoth Hothnyang, Johnson Olony, and David Yau Yau — are also profiled in the report.

One of the Sentry investigators Shannon Mizzi said the lack of transparency and anti-corruption measures in the country allow its military leaders to easily divert funds and conclude corrupt arms deals.

"Many of South Sudan's senior military leaders have amassed enormous wealth. Their posts provided easy access to government funds that appear to have financed luxurious lifestyles for relatives overseas in some instances," Mizzi said.

The report comes out weeks after the announcement by the World Bank last April of a $7.6 grant in support of South Sudan efforts to fight COVID-19 pandemic.

South Sudan medical infrastructure and response capacities have been already stressed by civil war and weakened by the corruption that has benefitted military officials and top political leaders, says the report.

"With three times as many generals as physicians, South Sudan's medical system is completely unprepared for COVID-19," said John Prendergast, Co-Founder of The Sentry.

For his part, J.R. Mailey suggested to take a proactive response to ensure that the international support in response for COVID-19 pandemic would not be diverted by the country military officials to their private accounts.

Co-founded by George Clooney and John Prendergast, The Sentry is a flagship initiative and strategic partner of the Clooney Foundation for Justice.


Posted by: Fred || 05/30/2020 00:00 || Comments || Link || E-Mail|| [82 views] Top|| File under: Tin Hat Dictators, Presidents for Life, & Kleptocrats
China-Japan-Koreas
US indicts North Koreans, accuses state-owned bank of evading sanctions
[Jpost] The US Justice Department accused North Korea
...hereditary Communist monarchy distinguished by its truculence and periodic acts of violence. Distinguishing features include Songun (Army First) policy, which involves feeding the army before anyone but the Dear Leadership, and Juche, which is Kim Jong Il's personal interpretation of Marxism-Leninism, which he told everybody was brilliant. In 1950 the industrialized North invaded agrarian South Korea. Twenty-one countries of the United Nations eventually contributed to the UN force opposing the invasion, with the United States providing around 90% of the military personnel. Seventy years later the economic results are in and it doesn't look good for Juche...
's state-owned bank of evading US sanctions laws and charged 28 North Korean and five Chinese citizens in its largest crackdown on North Korea sanctions violations.

In a grand jury indictment made public on Thursday, US prosecutors accused North Korea's Foreign Trade Bank (FTB) of conspiring with the employees charged to cause other banks "to process at least $2.5 billion in illegal payments via over 250 front companies."

The United States blacklisted the FTB in 2013; the U.N. Security Council did so in 2017.

The indictment adds to mounting friction between Washington and Pyongyang after denuclearization talks launched by U.S. President Donald Trump

...The man who was so stupid he beat fourteen professional politicians, a former tech CEO, and a brain surgeon for the Republican nomination in 2016, then beat The Smartest Woman in the World in the general election...
and North Korean leader Kim Pudge Jong-un


...the overweight, pouty-looking hereditary potentate of North Korea. Pudge appears to believe in his own divinity, but has yet to produce any loaves and fishes, so his subjects remain malnourished...


stalled.

The indictment is the largest of any North Korea sanctions violations case, a US law enforcement official said. The alleged crimes include money laundering and bank fraud.

Washington "has signified its commitment to hampering North Korea's ability to illegally access the U.S. financial system and limit its ability to use proceeds from illicit actions to enhance its illegal WMD and ballistic missile programs," Acting United States Attorney Michael Sherwin said in a statement.

Some of the $2.5 billion was directed to North Korea's nuclear weapons and ballistic missile program, a US official said.

The transactions took place in China, Russia, Libya and Thailand, and many The transactions took place in China, Russia, Libya and Thailand, and many of those charged were bank employees, including two former presidents of the FTB and two former co-vice presidents.

North Korea has been subject to UN sanctions since 2006 that have been strengthened by the Security Council over the years in a bid to cut off funding for Pyongyang's nuclear and ballistic missile programs.

North Korea continued to enhance those programs last year in breach of UN sanctions, according to a report this year to the U.N. Security Council. FTB and two former co-vice presidents.

Posted by: trailing wife || 05/30/2020 06:30 || Comments || Link || E-Mail|| [60 views] Top|| File under: Commies
Economy
Faltering Renault to cut 15,000 jobs worldwide, including 4,600 in France
[France24] French carmaker Renault said on Friday it was launching talks with unions to restructure some plants and potentially close others as it confirmed plans to cut around 15,000 jobs worldwide to ride out a slump in sales.

Faced with a downturn in demand compounded by the coronavirus crisis, Renault is aiming to find 2 billion euros ($2.22 billion) in savings over the next three years as it shrinks production and hones in on more profitable models.

It said the restructuring measures — including the job cuts, transfers and retirement plans that would affect just under 10% of its global workforce — would cost 1.2 billion euros.

Some 4,600 jobs would go in France, though largely through a voluntary departure plan and a retirement scheme, Franck Daout of the CFDT trade union told REUTERS.

The overall cuts would affect just under 10% of Renault's 180,000 global workforce. The firm has around 48,500 staff in France.


Similar model to the one in the graphic.
Posted by: Besoeker || 05/30/2020 07:25 || Comments || Link || E-Mail|| [111 views] Top|| File under:
India-Pakistan
Arrest warrants issued for women who broke into house, 'tortured' actor Uzma Khan
[DAWN] A judicial magistrate in Lahore on Friday issued arrest warrants for three women who angrily stormed a house in the city's DHA neighbourhood where actor Uzma Khan was staying and allegedly tortured Uzma and her sister.

Video clips showing torture carried out on the actor and her sister, allegedly by the daughters of property tycoon Malik Riaz Hussain, had sparked outrage and calls for justice on social media earlier this week.

A first information report (FIR) of the incident was registered on Wednesday on Uzma's complaint. The persons nominated in the FIR include Riaz's daughters Pashmina Malik and Ambar Malik, Amina Usman Malik (wife of Usman Malik), and 15 unidentified

gunnies

— the private guards with whom the three women had entered the house seen in video clips.
Continued on Page 49
Posted by: Fred || 05/30/2020 00:00 || Comments || Link || E-Mail|| [102 views] Top|| File under: Govt of Pakistan
Science & Technology
Coronavirus vaccine appears safe in first-in-human trial
[Jpost] A coronavirus vaccine developed by CanSino Biologics Inc appears to be safe and induced a rapid immune response in its first human trial, Chinese researchers reported on Friday in The Lancet medical journal.
First-in-human studies, known as Phase I trials, are primarily designed to test safety.

This vaccine did not cause any serious adverse effects, the researchers say, though they did report some side effects such as fever.

Furthermore, blood samples from the 108 vaccinated adults showed so-called neutralizing antibodies and T-cell responses against the novel coronavirus, a sign of possible efficacy.

"These results represent an important milestone," coauthor Professor Wei Chen from the Beijing Institute of Biotechnology said in a statement. "The ability to trigger these immune responses does not necessarily indicate that the vaccine will protect humans from COVID-19. We are still a long way from this vaccine being available to all," the researcher added.

Further studies will be needed to confirm whether the vaccine protects against infection. The first such trial is underway in Wuhan, China.
Posted by: g(r)omgoru || 05/30/2020 16:32 || Comments || Link || E-Mail|| [70 views] Top|| File under:
World's largest all-electric plane takes flight
[BBC] Aviation history was made this week when the world's largest all-electric plane took its maiden flight.

The all-electric eCaravan is a retrofitted Cessna and can carry nine people.

It made its first flight on Thursday in Washington State.
Posted by: Besoeker || 05/30/2020 02:20 || Comments || Link || E-Mail|| [218 views] Top|| File under:
New hydroxychloroquine study: Early outpatient treatment is the most effective for treatment of COVID-19 patients, Dr. Harvey A Risch of Yale University says
[TechStartUps] According to a new study published in American Journal of Epidemiology, early outpatient treatment is the most effective for treatment of coronavirus (aka COVID19 or Chinese Plague)

...the twenty first century equivalent of bubonic plague, only instead of killing off a third of the population of Europe it kills 3.4 percent of those who notice they have it. It seems to be fond of the elderly, especially Iranian politicians and holy men...
patients. The study, which was led by Dr. Harvey A Risch of Yale University, suggests that late stage studies missed the point about effective usage of hydroxychloroquine. Dr. Risch says immediate and early ramping-up of treatment for high-risk COVID-19 patients is key to controlling the coronavirus pandemic crisis.

To date, more than 1.6 million Americans have been infected with SARS-CoV-2 and >10 times that number carry antibodies to it. High-risk patients presenting with progressing symptomatic disease have only hospitalization treatment with its high mortality.

According to the abstract of the study, which has not yet been peer-reviewed, Dr. Risch said an outpatient treatment that prevents hospitalization is desperately needed. To date, two candidate medications have been widely discussed: remdesivir, and hydroxychloroquine+azithromycin. "Remdesivir has shown mild effectiveness in hospitalized inpatients, but no trials have been registered in outpatients. Hydroxychloroquine+azithromycin has been widely misrepresented in both clinical reports and public media, and outpatient trials results are not expected until September," Dr. Harvey A Risch of Yale University, said.

In a 29-page report, the study suggests that early outpatient illness is very different than later hospitalized florid disease and the treatments differ. Evidence about use of hydroxychloroquine alone, or of hydroxychloroquine+azithromycin in inpatients, is irrelevant concerning efficacy of the pair in early high-risk outpatient disease.

Five studies, including two controlled clinical trials, have demonstrated significant major outpatient treatment efficacy.

Hydroxychloroquine+azithromycin has been used as standard-of-care in more than 300,000 older adults with multicomorbidities, with estimated proportion diagnosed with cardiac arrhythmias attributable to the medications 47/100,000 users, of which estimated mortality is [less than] 20%, 9/100,000 users, compared to the 10,000.

More than 120 top scientists criticise a series of FLAWS in study that found Trump-backed hydroxychloroquine drug raised the risk of death to Covid-19 patients and halted global trials
[Daily Mail, where America gets its news]
Letter found 10 flaws, including patient data which 'doesn't match' with records


Signatories include controversial British epidemiologist Professor Neil Ferguson


Study's findings that malaria drug raises risk of death raised fears around world


Global human trials were halted, including two Oxford University studies in UK
Posted by: trailing wife || 05/30/2020 00:00 || Comments || Link || E-Mail|| [283 views] Top|| File under:
Who's in the News
26
[untagged]
6
Islamic State
5
Commies
5
Sublime Porte
3
Antifa
3
Taliban
2
Govt of Syria
2
Arab Spring
2
Govt of Pakistan
2
Hezbollah
1
Tin Hat Dictators, Presidents for Life, & Kleptocrats
1
Human Trafficking
1
Govt of Sudan
1
Govt of Iraq
1
Govt of Iran
1
Haqqani Network
Bookmark
E-Mail Me
The Classics
The O Club
Rantburg Store
The Bloids
The Never-ending Story
Thugburg
Gulf War I
The Way We Were
Bio
Merry-Go-Blog
Hair Through the Ages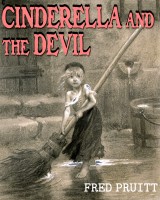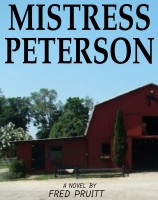 On Sale now!


A multi-volume chronology and reference guide set detailing three years of the Mexican Drug War between 2010 and 2012.

Rantburg.com and borderlandbeat.com correspondent and author Chris Covert presents his first non-fiction work detailing the drug and gang related violence in Mexico.

Chris gives us Mexican press dispatches of drug and gang war violence over three years, presented in a multi volume set intended to chronicle the death, violence and mayhem which has dominated Mexico for six years.
Click here for more information


Meet the Mods
In no particular order...


Steve White
Seafarious
Pappy
lotp
Scooter McGruder
john frum
tu3031
badanov
sherry
ryuge
GolfBravoUSMC
Bright Pebbles
trailing wife
Gloria
Fred
Besoeker
Glenmore
Frank G
3dc
Skidmark
Alaska Paul



Better than the average link...



Rantburg was assembled from recycled algorithms in the United States of America. No trees were destroyed in the production of this weblog. We did hurt some, though. Sorry.
34.200.243.114